Skip to content
Skip to navigation
Fashion & Style
4 New Season Loungewear Trends Worth Trying
by Adam Fletcher, Copywriter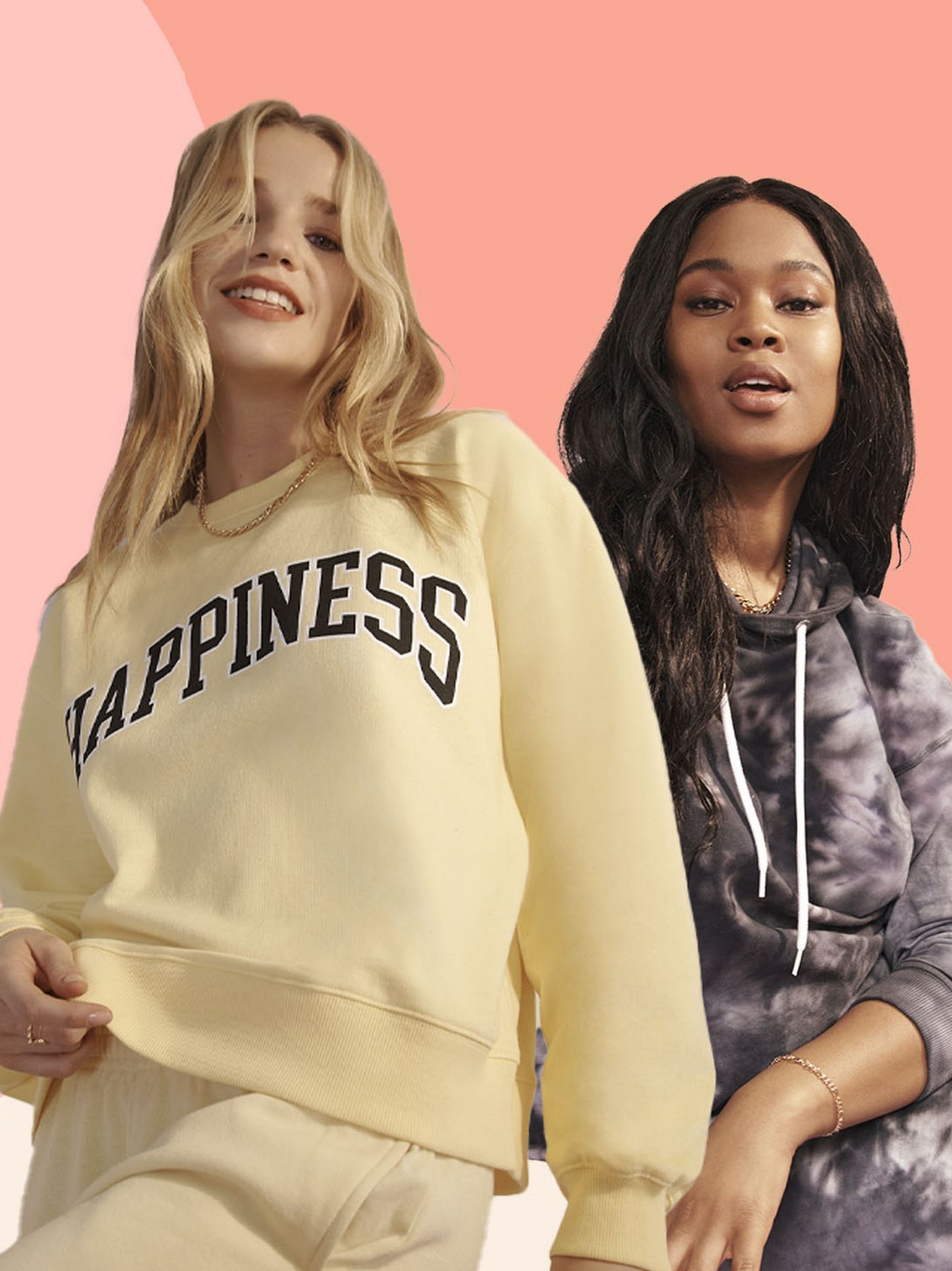 As most of us have been living solely in sweats since March last year, you might be surprised to hear the following: we're still feeling excited about spending day 3641 in loungewear. Want to know why? Well, these brand new styles that you can start wearing right now and keep loving well into next season (and beyond) have *everything* to with it…

With updated details like fluffier fabrics and feel-good fits, these new loungewear looks are perfect for warming up your winter walks, supermarket shops and sofa days, but, in true New Look style, you can 100% expect them to be downright 'fashion', too. Need one more reason to try these Fashion Team-approved loungewear trends? We can think of two: our grey 'Wellness' slogan jumper is part of New Look Kind (styles that are responsibly sourced and friendlier to the planet), and all the tie-dye pieces staring at you below are now up to 40% off. Don't say we don't look out for you 😜
1. Trending Tie-Dye
Let's kick things off with one of the most important early-spring trends to date: tie-dye. By adding these vibrant swirls to the sea of black sweats that are currently taking over your loungewear rotation, you can totally make your wardrobe feel entirely fresh and new again. Let us guess…now you're possibly wondering 'what's the coolest way to wear tie-dye loungewear this season?' Honestly, to answer your question, there are no style rules. It's all about mixing different prints, matching patterns, and even teaming your tie-dye pieces with grey joggers and jumpers. Win-win.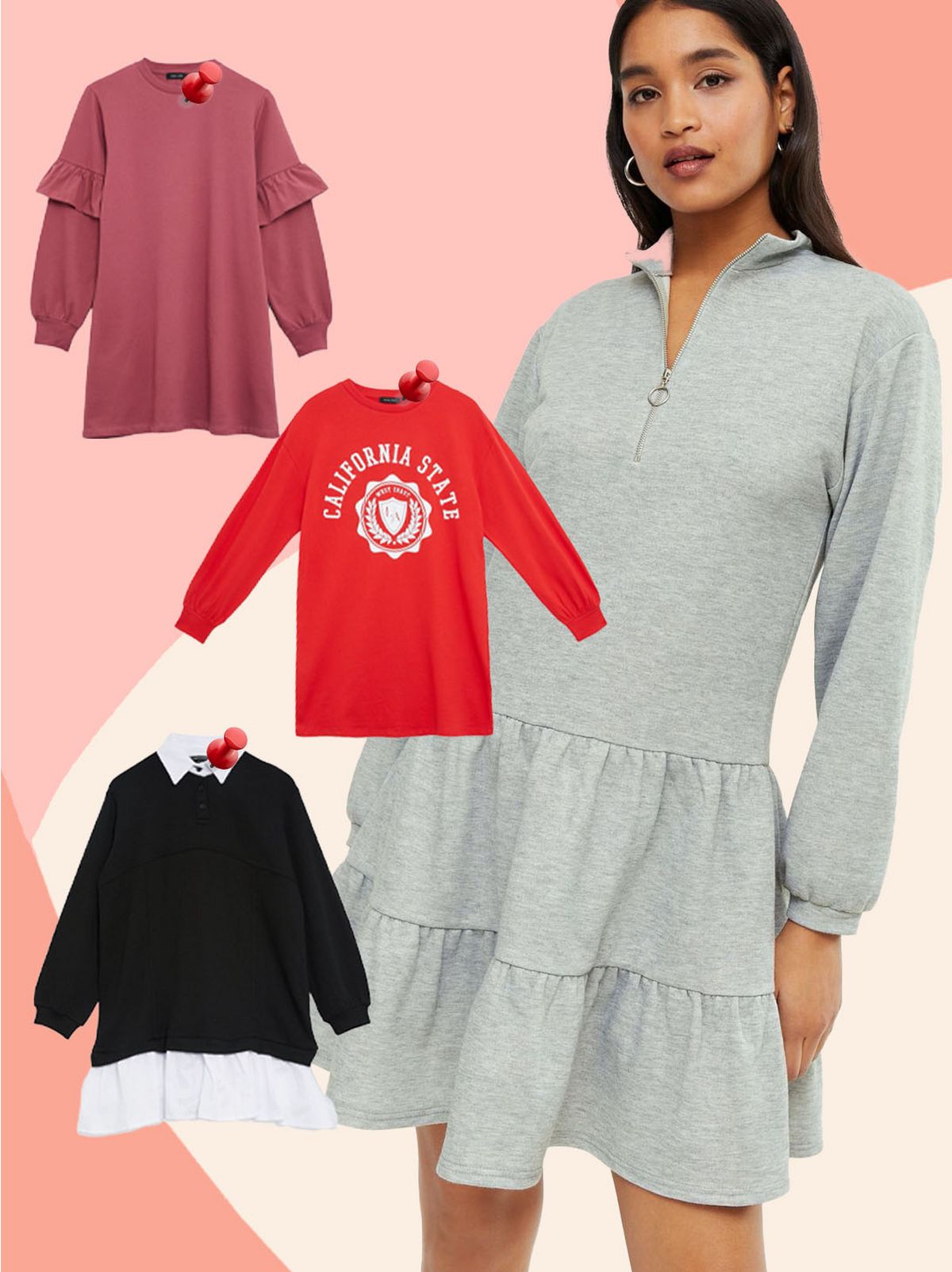 2. New Season Jumper Dresses
Another top tip for giving your loungewear a refresh for the new season? Add a jumper dress. If you've been tempted to forget about frocks for the foreseeable future, we highly recommend meeting spring's latest jumper dresses before making any such decision 😍 Let us explain: they're just as warm and comfortable as your favourite sweatshirts, and, thanks to their varsity prints, ruffles and collars, we guarantee that they're about to become your next go-to pieces. Style your jumper dress with a shirt, blazer-style coat and cute boots for your next winter walk.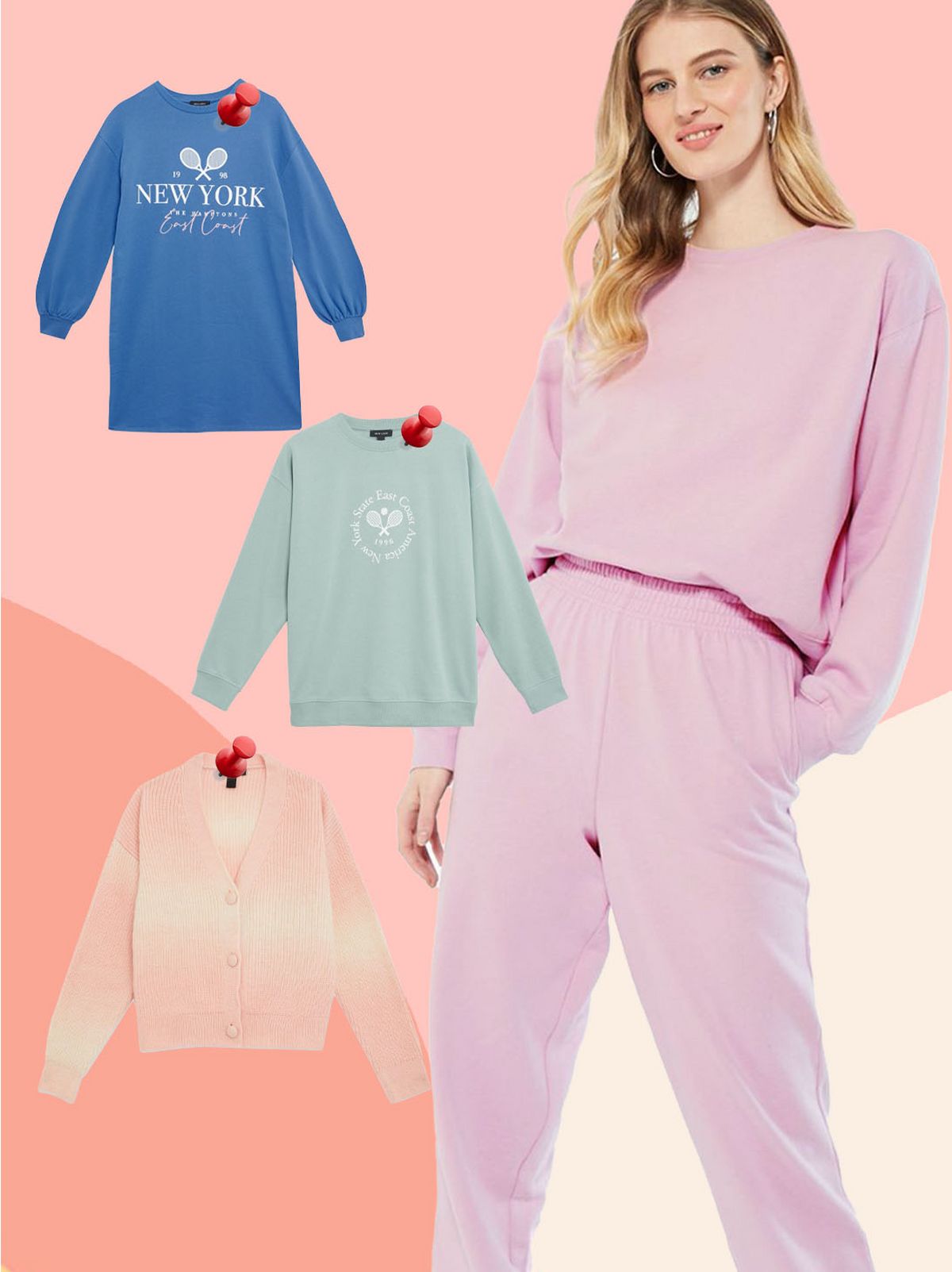 3. Colour Calling
February forecast…bright. If you're anything like us, you'll agree that the lighter the mornings get, the more you're starting to crave spring's new colourways. Plus, even if that doesn't totally sound like you, you'll still 100% want to feature some new-season shades on your sweatshirt shelf: it's possibly one of the easiest ways to lift your lounge looks this month. We're talking splashes of mint green tones on round-neck jumpers, ombre-effect buttoned cardigans, and the cutest pink sets we've seen. Ever.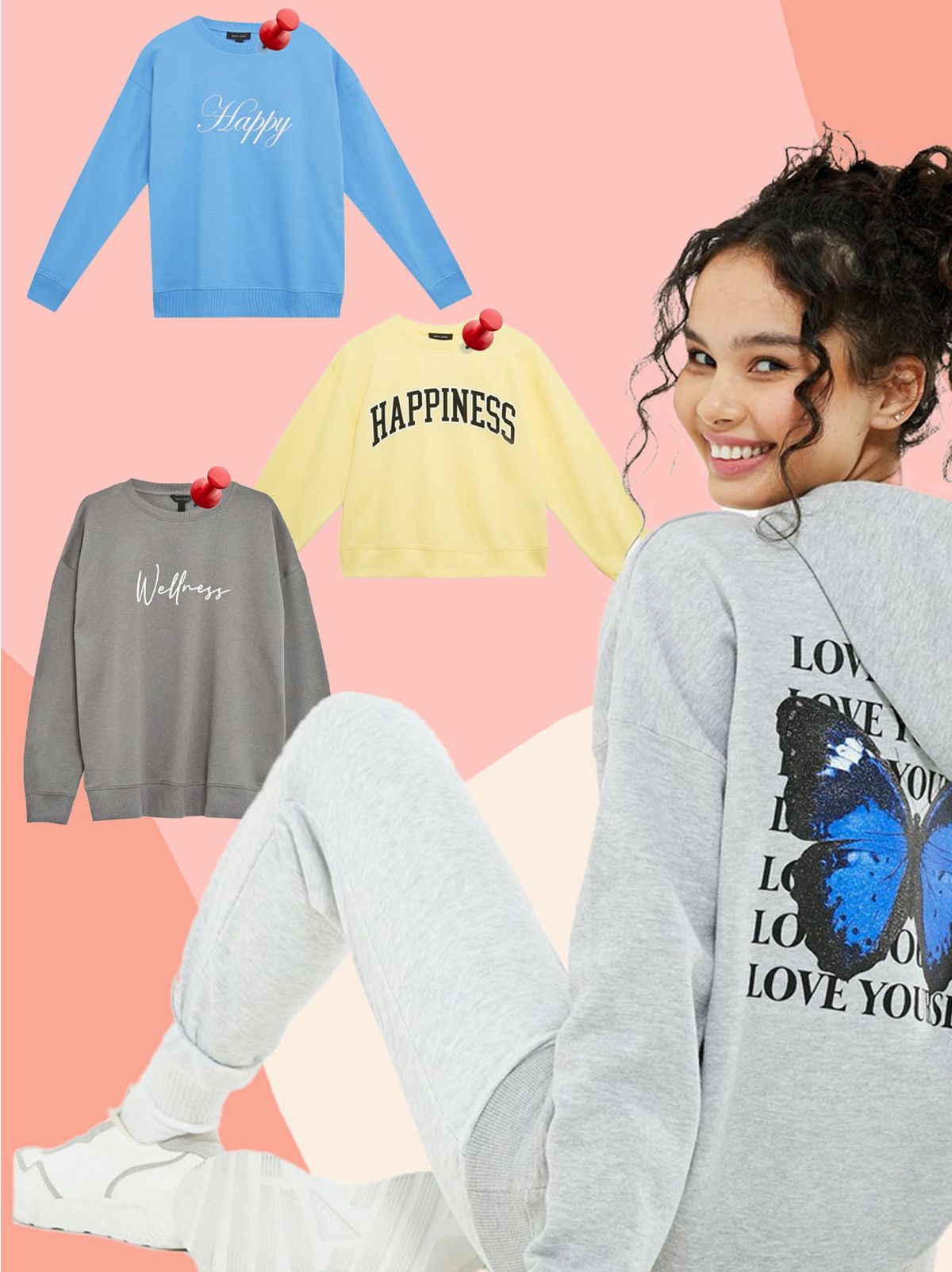 4. Spark-a-Smile Slogans
If our loungewear could talk to us, we're pretty sure that it would say "if you haven't got anything nice to say, don't say it all." If you hadn't guessed already, the next loungewear trend you need to try comes courtesy of positive slogans. In 2021, there's no room for negativity and there's nothing like using your slogan jumper to spread happy vibes only. From 'wellness' sweatshirts to butterfly hoodies and 'happy' jumpers, leave a positive message with our new collection.