Skip to content
Skip to navigation
Fashion & Style
4 Winter Trends to Keep You Stylish in the Cold Weather
by Liv Blankson, Guest Author
Those bitter winds and frosty mornings are creeping back in pretty quickly, and it's fast becoming the stage where we wish to abandon all of our fashion efforts in lieu of warmth and comfort. But this time around, how about we take care of both?

​​​​​​​I'm styling four of this season's coolest winter trends, from the classic black and white 'mono-gram', to the ultimate lesson in casual layering, 'cosy-gram'. With inspiration for every cold weather occasion, these winter trends will take you from WFH sofa sessions, right through to a romantic date night, wherever you might get to spend it. So, sit back, relax and let's keep those moods lifted with some gorgeous pieces to elevate our cooler-climate dressing...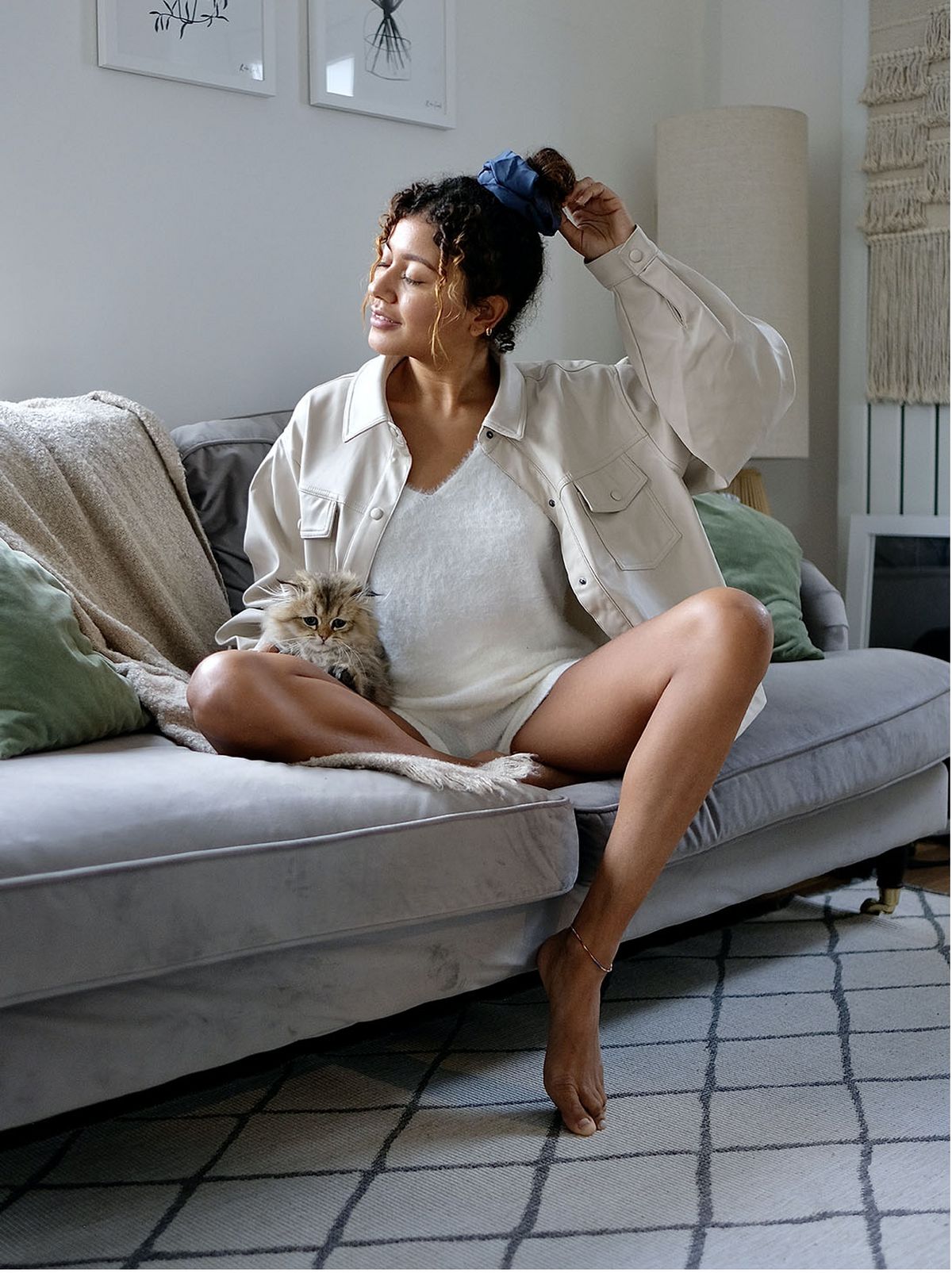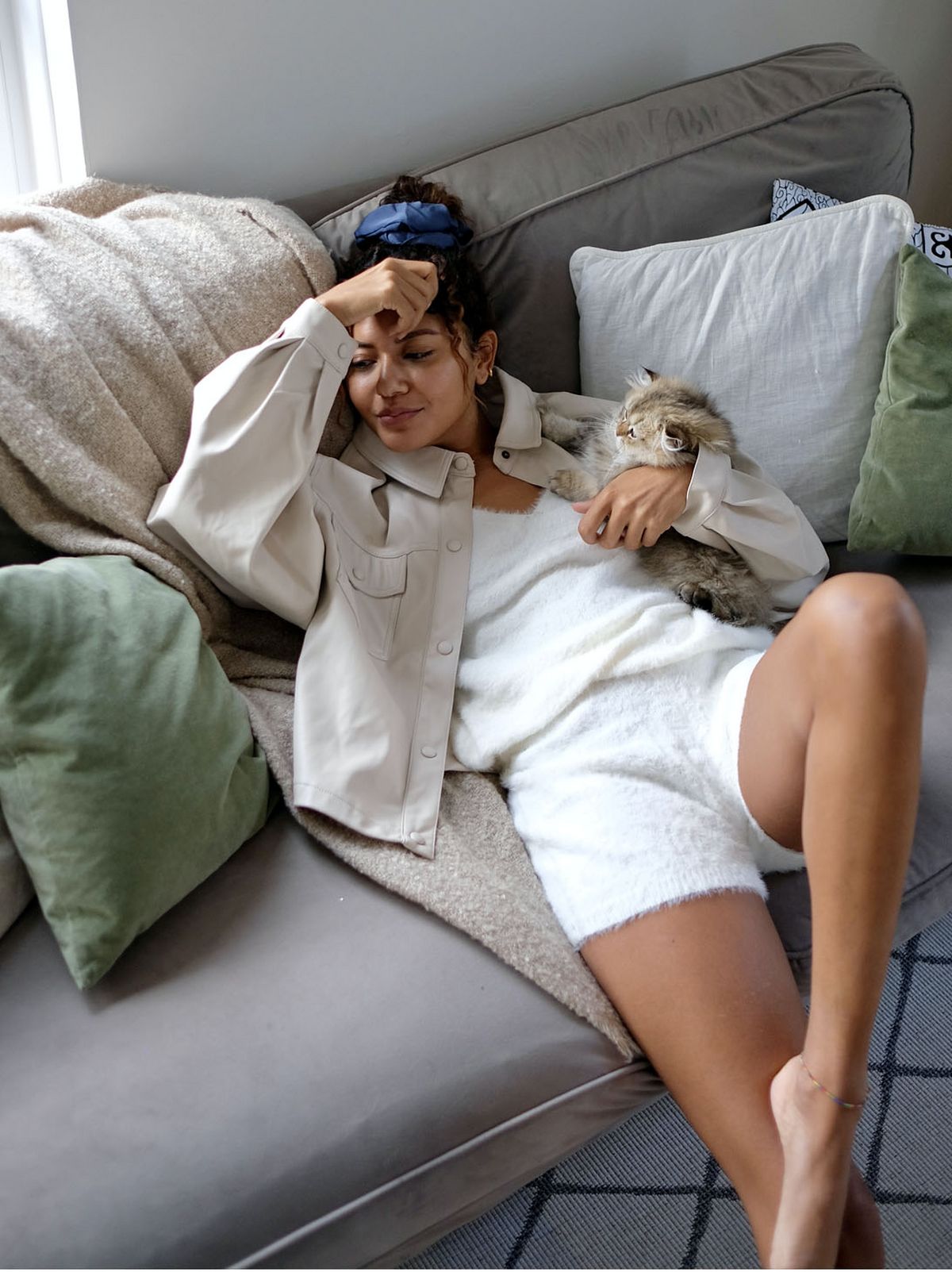 1. Boutique Sass
I mean, doesn't the name itself just instantly make you feel like you're bossing life, right from the comfort of your own bedroom? Staying in, by no means, needs to equal giving up. Similarly, loungewear doesn't have to just be those items you dig out from the back of your closet, which are only reserved for either your pets or the postman (i.e. forever hidden from the outside world). Boutique sass is all about those elevated cosies.

This teddy fabric is everywhere right now and is a sure-fire winter trend I'm always on board with. I juxtaposed this two-piece with a leather-look utility shirt, for optimal texture clashing, and love how it dresses the look up a little, whilst still maintaining its snuggly essence.

​​​​​​​Feline floof is optional obviously, but of course, recommended.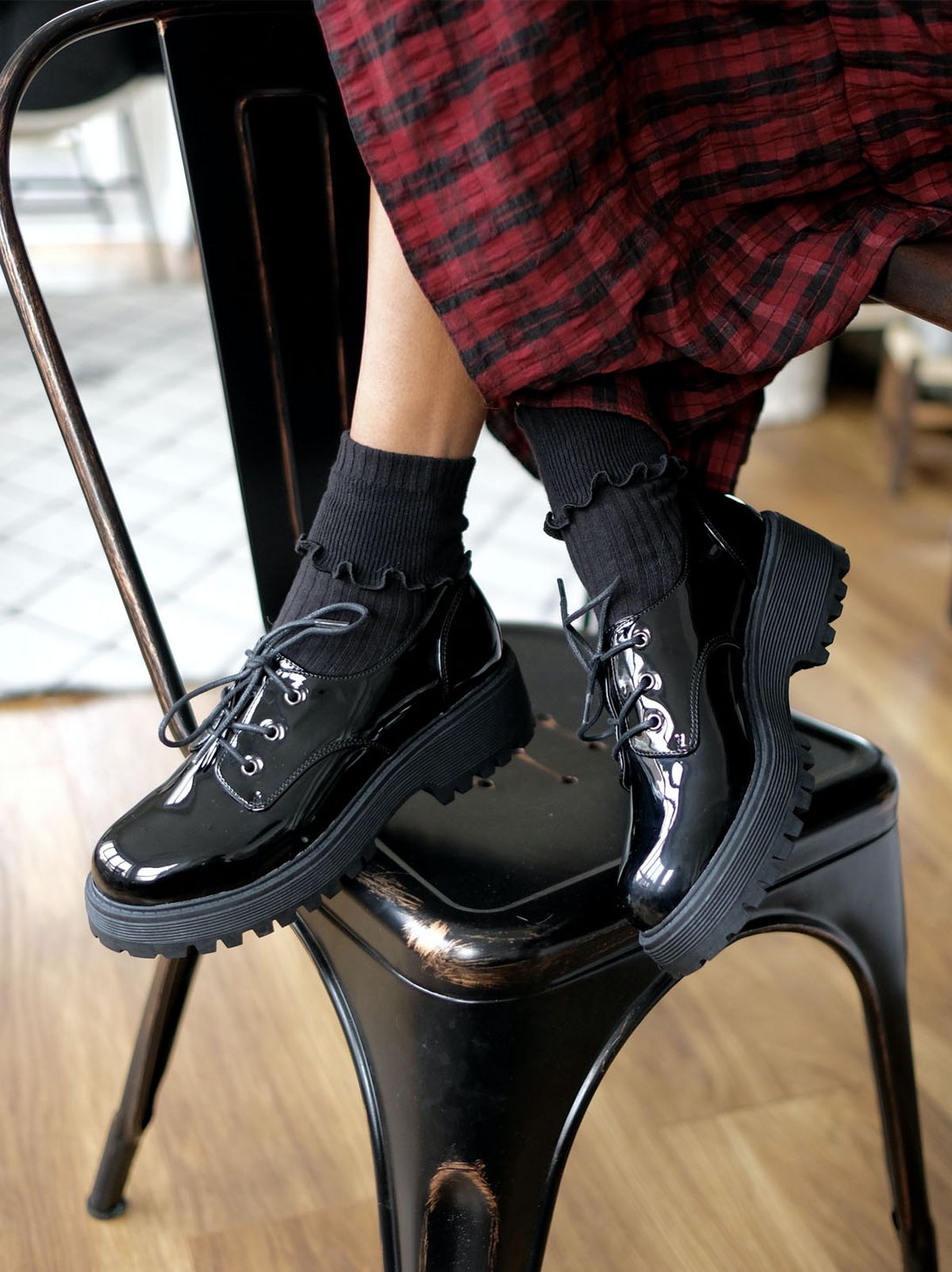 2. Dark Romance
Powerful and feminine, with a focus on luxe fabrics and the finer details; this winter trend is the one you need when you're feeling a little fancy. Think deep, rich reds, greens and burgundy; embellished frocks, frills and florals. Go OTT with all the adornments or give it a more subtle nod with this checked midi, layered under a knitted vest. I've always been one for a more understated approach to dressing, so if you're anything like me, don't be daunted by any extravagant trends - all of them can be adapted!

​​​​​​​I'd swap the chunky shoes for knee-high, heeled boots, take off the vest and throw on a few layered accessories to take this look to night out level, but for day-to-day wear, this is my ideal. I'll be rewearing and restyling this dress throughout winter - the perfect, versatile, vampy piece.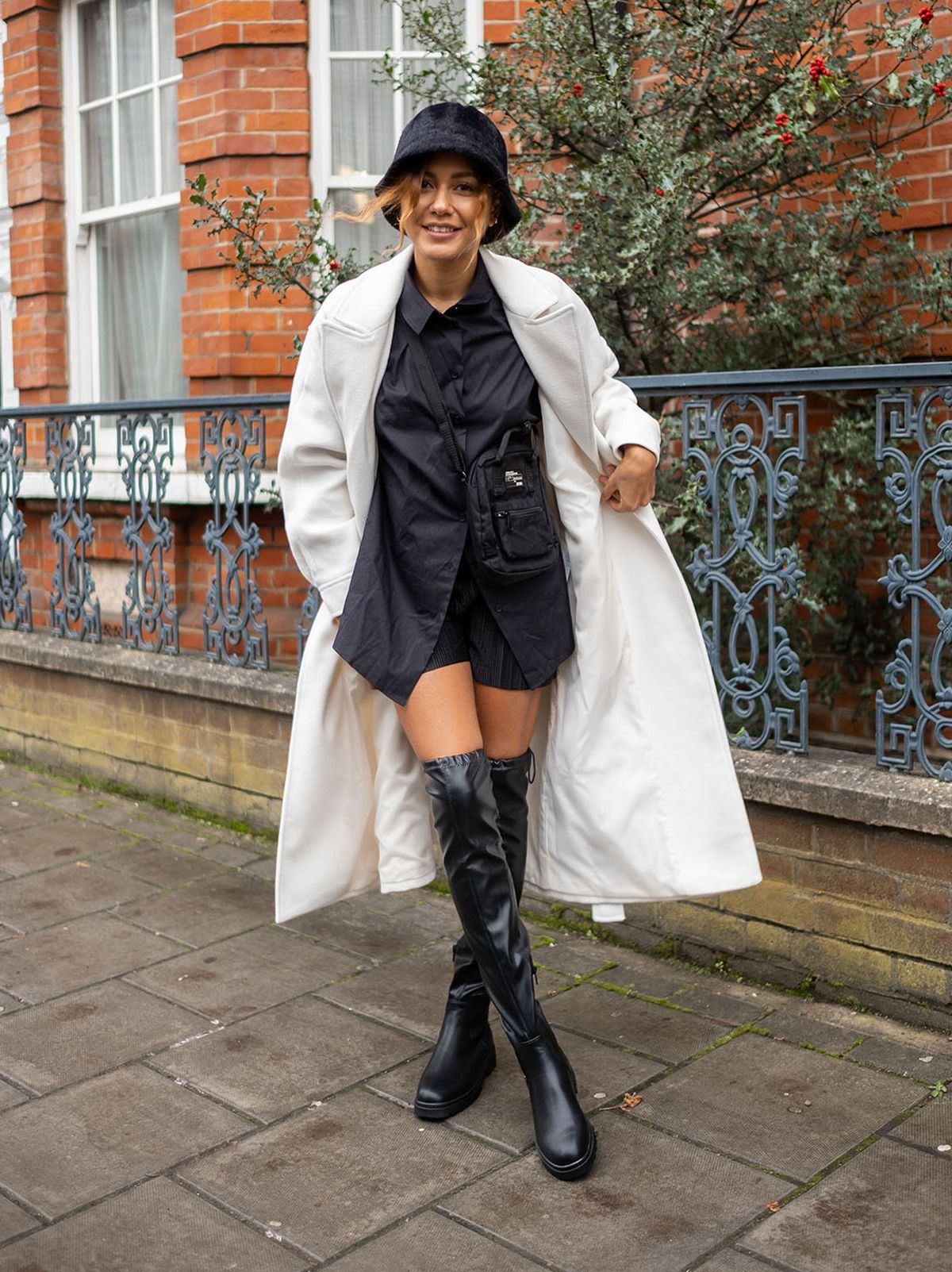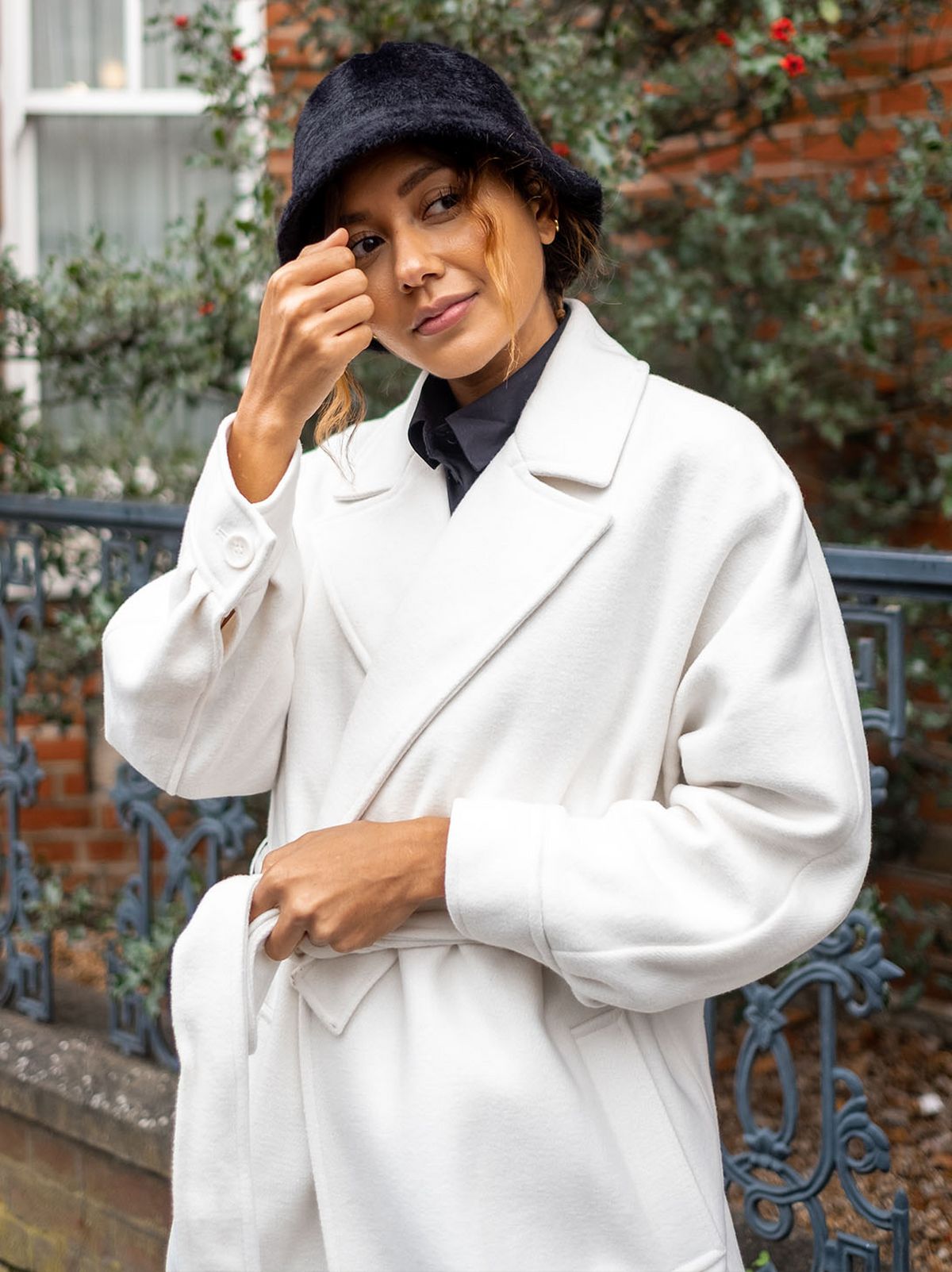 3. Mono-Gram
Safe, classic and forever stylish, I don't think I'll ever get tired of a black and white ensemble. Whenever I'm having a brain/wardrobe block, this is the trusty combo I turn to. For me, it's more than just a winter trend, it's a life trend; a saviour from many a 'everything's a mess but I really need to maintain composure' moment.

If you're a fellow tights hater, a pair of over-the-knee boots are a must to keep those legs from freezing whilst wearing anything short in these seasons. No longer reserved just for horse-riders and country folk, they're great for adding a sleek finish and always seem to give off those 'high fashion' feels.

​​​​​​​In my opinion, a white or cream coat also makes a wonderful wardrobe staple for a bit of a change from the standard (but always reliable) black. I sized up a couple of times for more of an exaggerated silhouette and just adore the fit of this one - tied up or left loose, it can completely transform an outfit. Just be careful around any coloured liquids or condiments!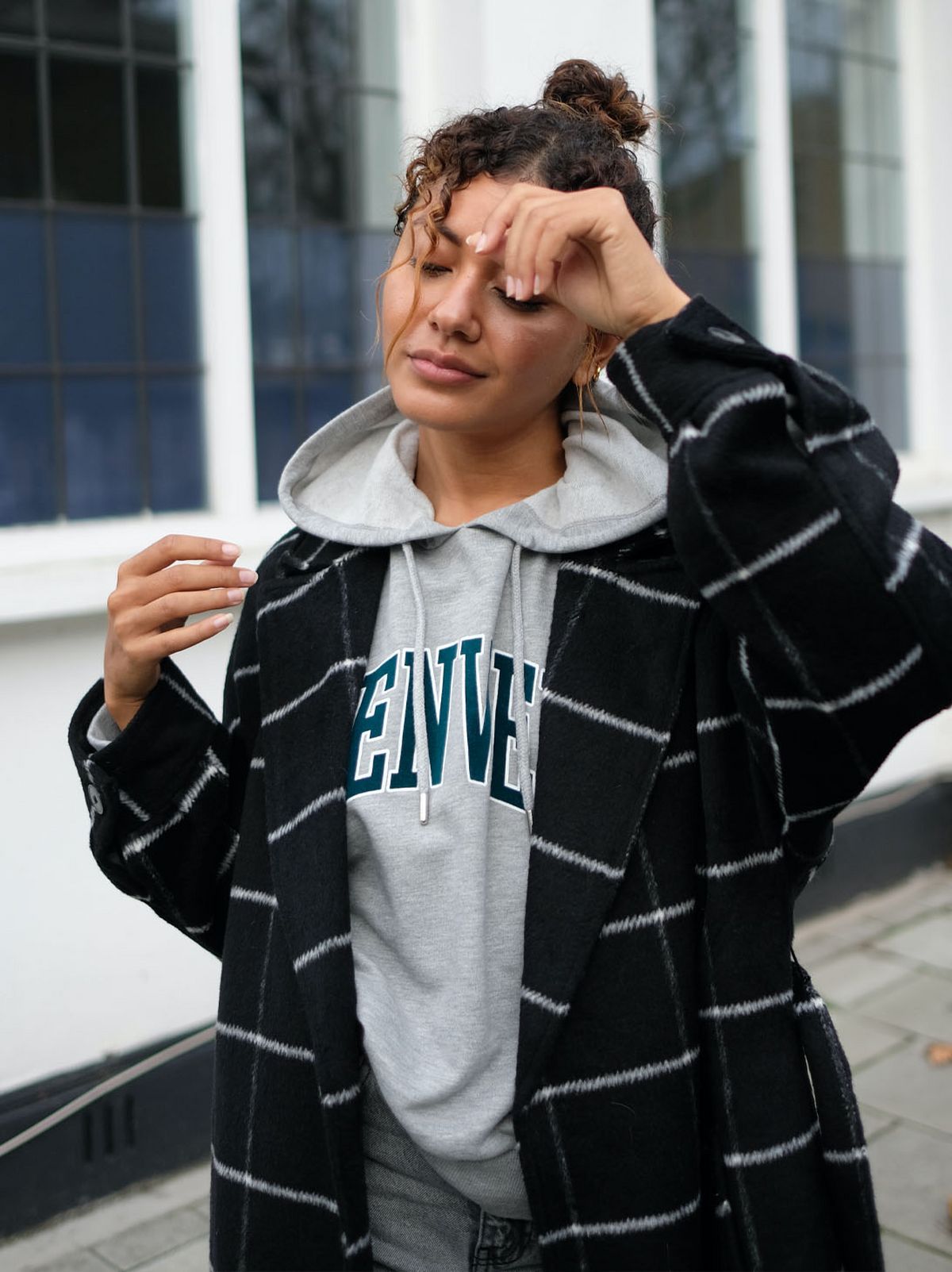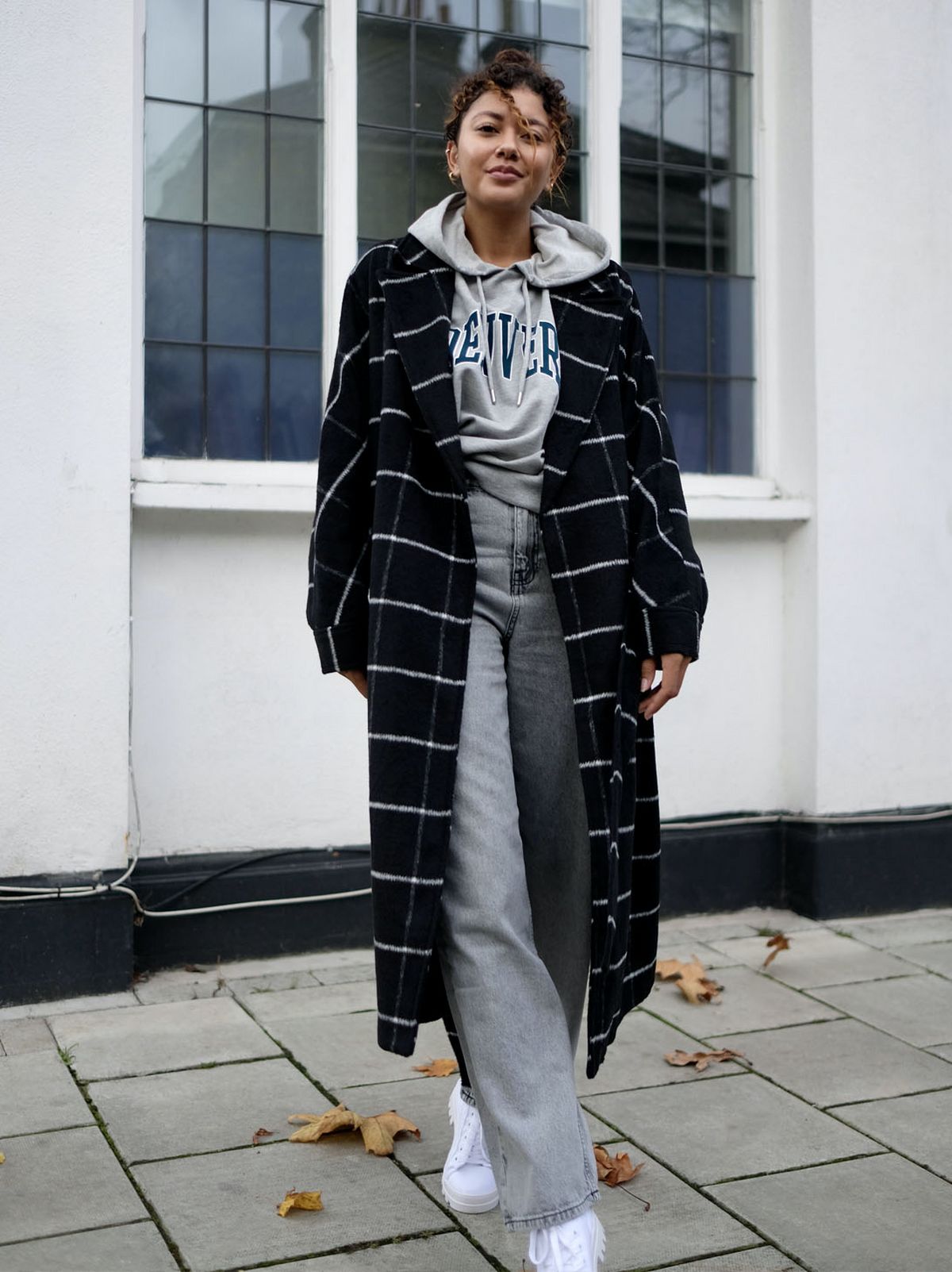 4. Cosy Gram
Probably my favourite of the four winter trends featured, 'cosy gram' is your off-duty, effortlessly cool aesthetic.

Give me ALL of the comfy knits, hoodies, coats and tonal dressing and combine it with your best pair of trainers. I'd say this trend most reflects my daily, personal style - laidback, oversized and simple, but still put-together; not solely because I like the look of it but also because I never seem to have a warm bone in my body, so layers become my best friend as soon as British Summer Time waves us all goodbye.

I now have these jeans in two colours and love the high-waisted, wide-legged fit of them. The coat is just generally a soft, checkered, throw-on-and-go dream and well, who doesn't love a hoodie?

When it turns utterly Baltic, I'll be finishing this with a chunky scarf and beanie to beat the goosebumps et voila - snug as a bug for those crisp, wintry walks!

​​​​​​​Which winter trends will you be wearing?