Skip to content
Skip to navigation
Fashion & Style
Check Prints Are Forever An Autumn Staple, Here's Why…
by Adam Fletcher, Copywriter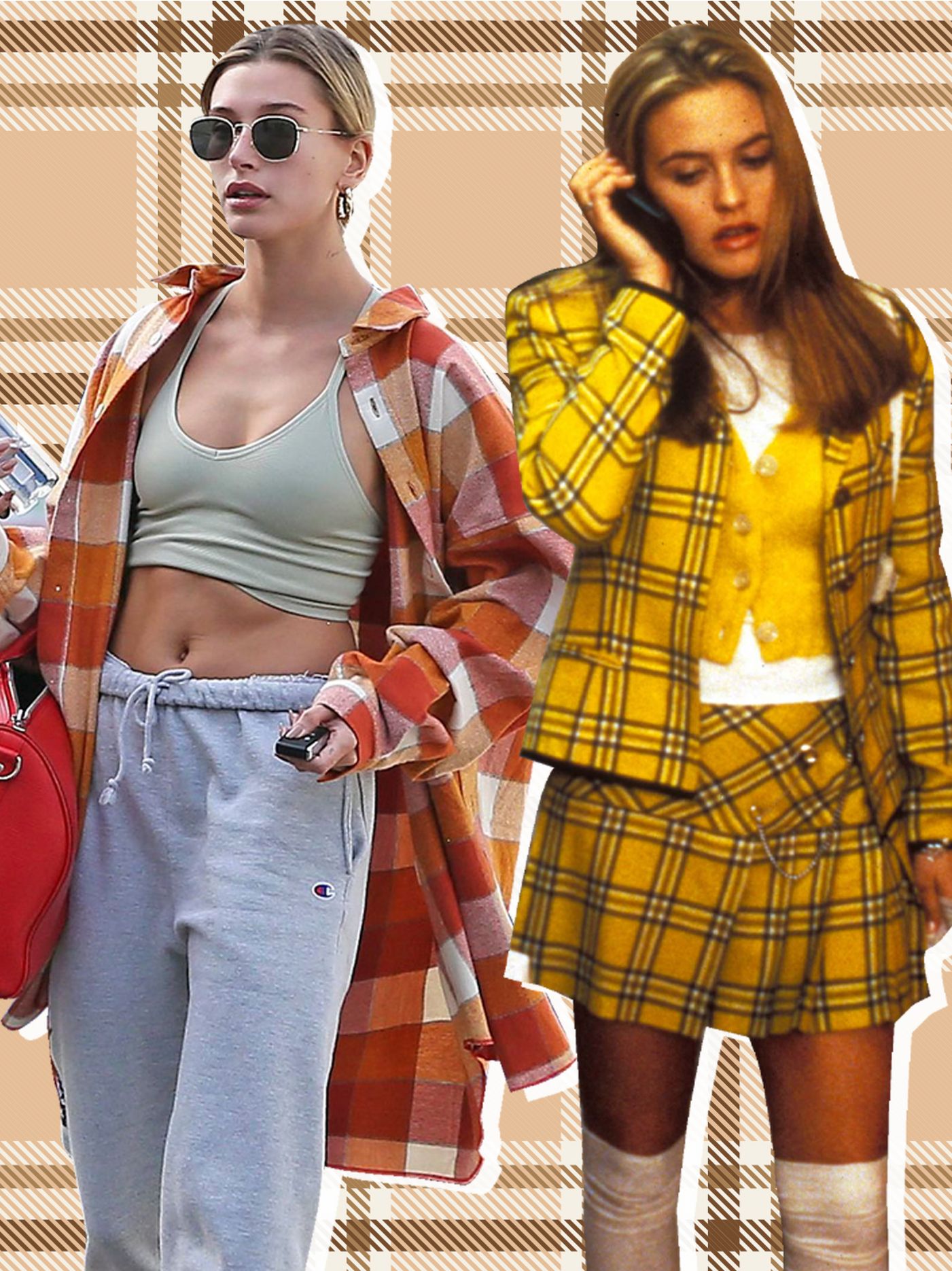 You know that autumn's arrived when tiny little squares start to pop up all over the place. From Prince of Wales prints and windowpane-like plaids to houndstooth patterns and heritage tweeds, checks are one of the first places to start when it comes to planning what to wear for cooler days. And, yes, this season, you can 100% expect to see more squared styles than ever before since the check trend has evolved all over again.

Need some inspiration? Thought so. Let's look back at when this pattern became a fashion favourite, and reflect on some of the most iconic check-print looks to land…like, ever. Plus, not to mention, all the cute pieces in the carousel at the bottom of the feature can be shopped on-site RN. Enjoy.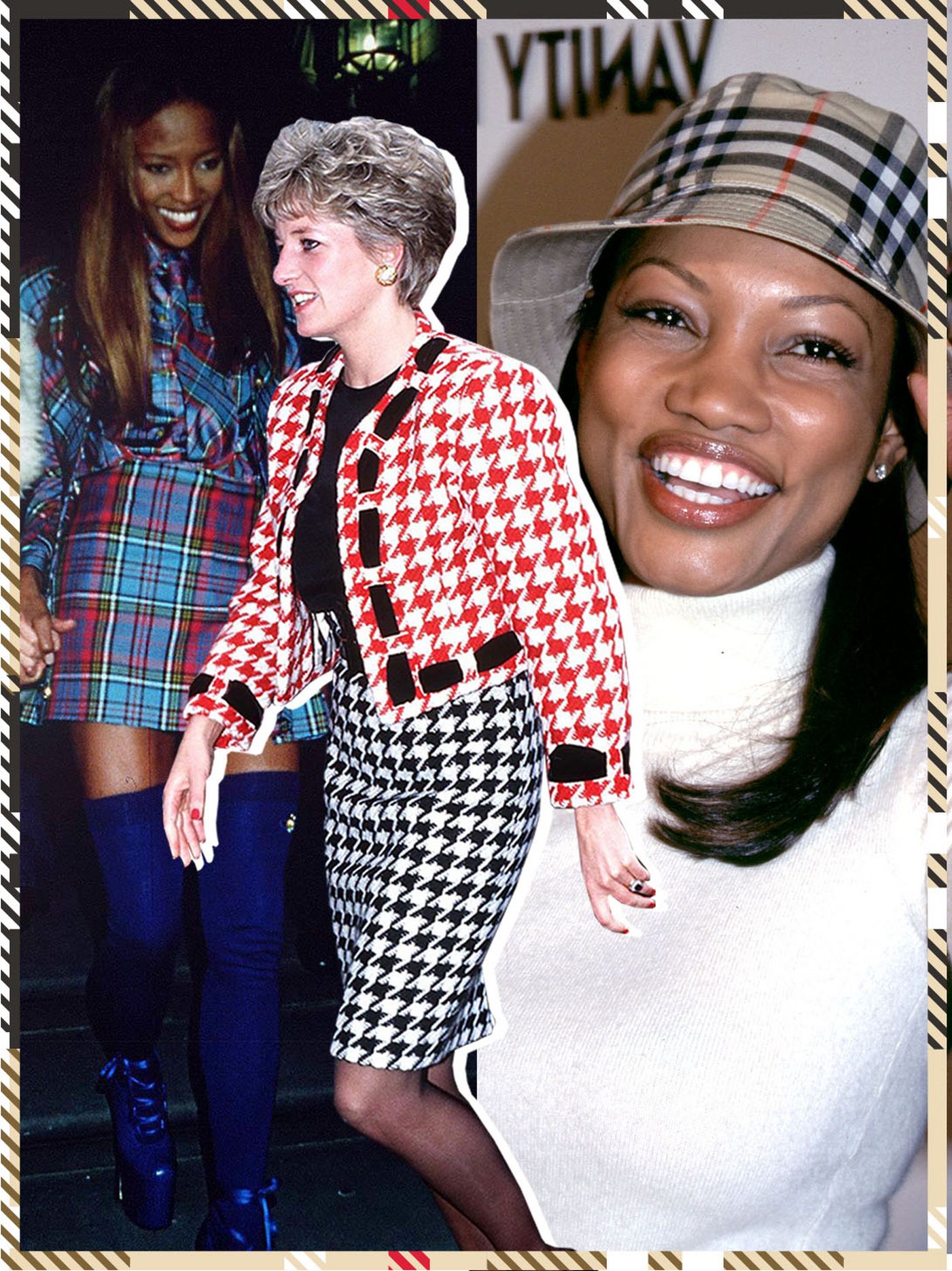 Although checks, to some extent, have always been part of our wardrobes (according to fashion history, the African Masaï tribe first incorporated check fabrics thousands of years ago), the pattern had a big, mainstream moment in the 80s and 90s – and Naomi Campbell and Princess Diana are all the proof we need. During the 80s, it was all about adding larger, colourful houndstooth checks to blazers, skirts and light jackets. When the 90s arrived, however, Vivienne Westwood had designed a collection of kilts, corsets and blouses featuring bright tartan fabrics. Oh, and, let's not forget about the brand Burberry. They put their signature, camel-coloured check pattern on every style imaginable. Bucket hats: they made them with checks. Blazer linings: they made them with checks. Bras…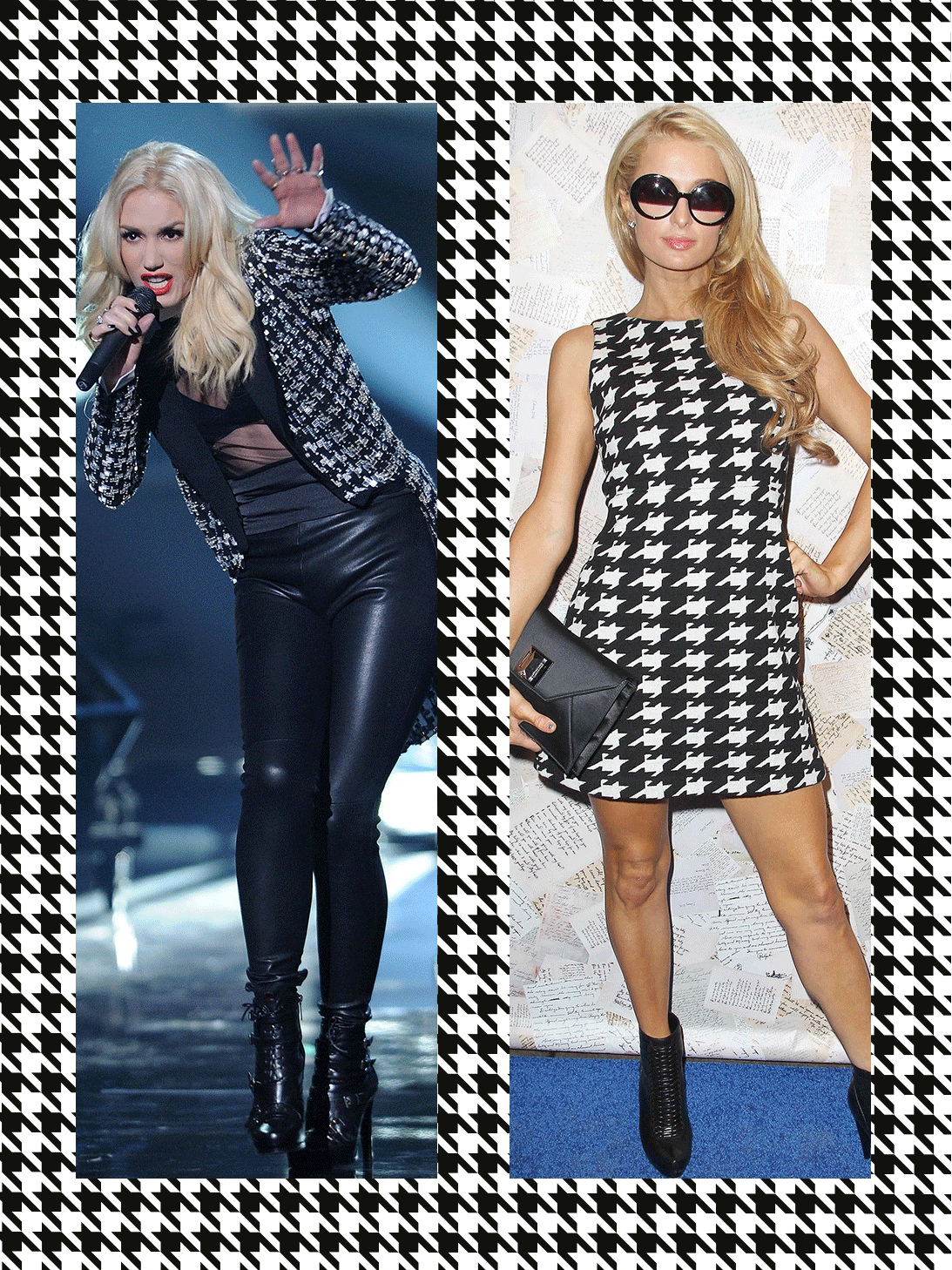 Okay, so let's fast-forward to the mid-late 2000s… Although we're seeing houndstooth checks appear again, you'll have noticed that they've evolved. They're now slightly smaller, monochrome, and they're usually decorating on one key piece, like a mini dress or a longline blazer (unless you're Lady Gaga, obviously). ICYMI, back in 2011, Gagz put the print on her hat, sunglasses, jacket, skirt, purse, tights and shoes, naturally.
If you thought that the most iconic check-print looks were reserved for red carpet events or catwalk shows only, you might need to think again. Our favourite TV shows starred some legendary check-print outfits that we'll never forget, too. We're talking, of course, about Cher and Dionne's twinning check skirt suits in 'Clueless' (so 90s), Alexis Carrington Colby's houndstooth power suits in 'Dynasty', and Audrey Hepburn's oversized plaid shirts in 'Sabrina'.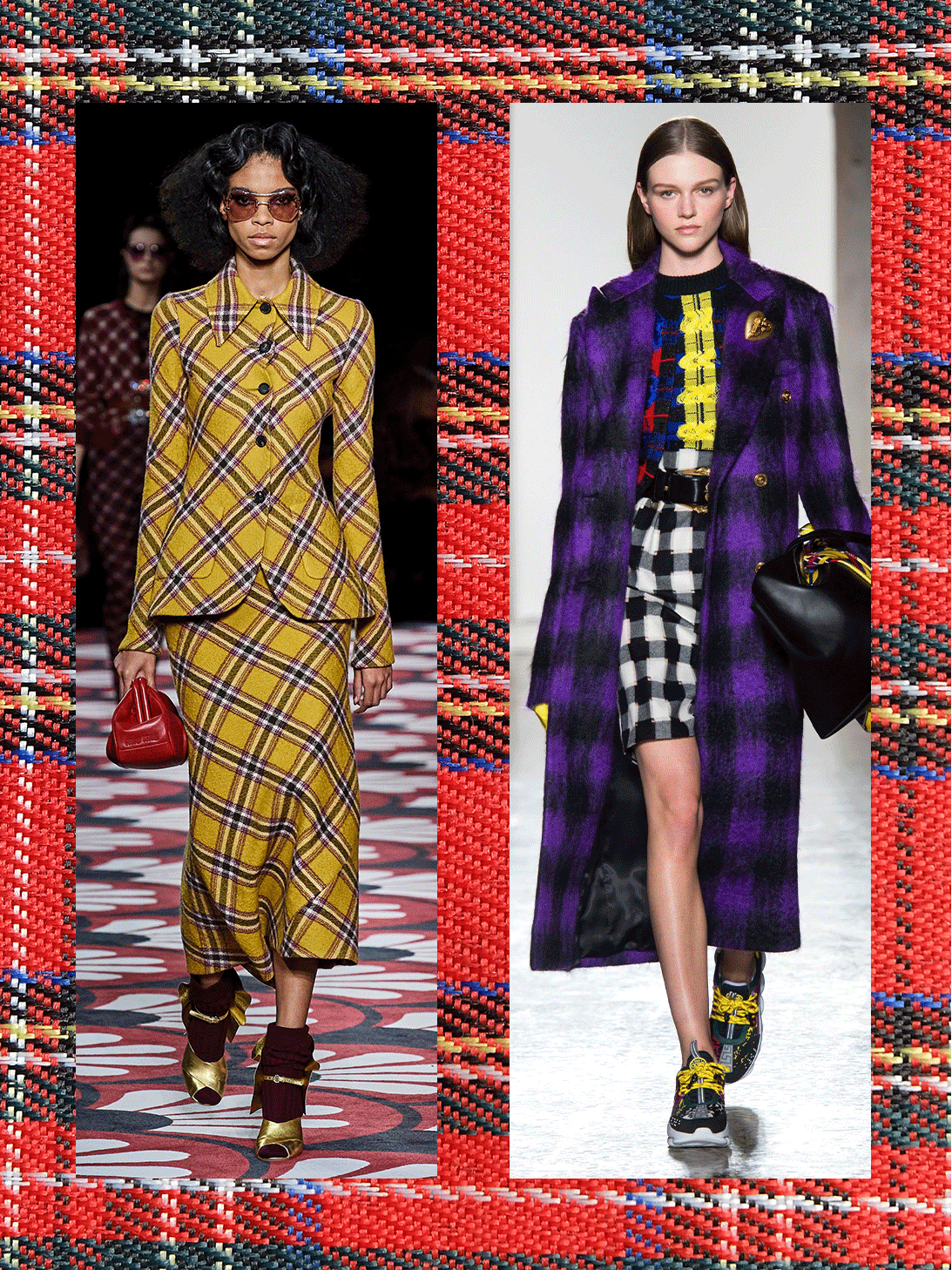 XXL tartan? Check. Colourful houndstooth? Check. Buffalo squares? Check. Tattersall patterns? Check. In 2020, when it comes to check prints on the catwalk, anything goes. Basically, what we're trying to say is that, if the AW20 digital shows we've seen so far are anything to go by, there's no definitive check print this season. Checks are appearing in abundance, and they're being broken up with denim or contrasting check prints. The leading colourways this autumn? Mustard, sapphire blue and camel.
It's true: the catwalks are where most of us tend to go for our fix of fashion inspiration, but we also love checking out some street-style pics from around the world to see how the top trends are being worn by you, IRL. So, how are this year's street-stylers tackling the check trend? Well, just like the catwalks, we're also seeing a wide array of prints being worn. Think tartan shirts, Prince of Wales-print blazers, and Buffalo-check shirts. However, they're mainly being paired with comfy trainers (yup…still going strong) and must-have boots.
Shop The Trend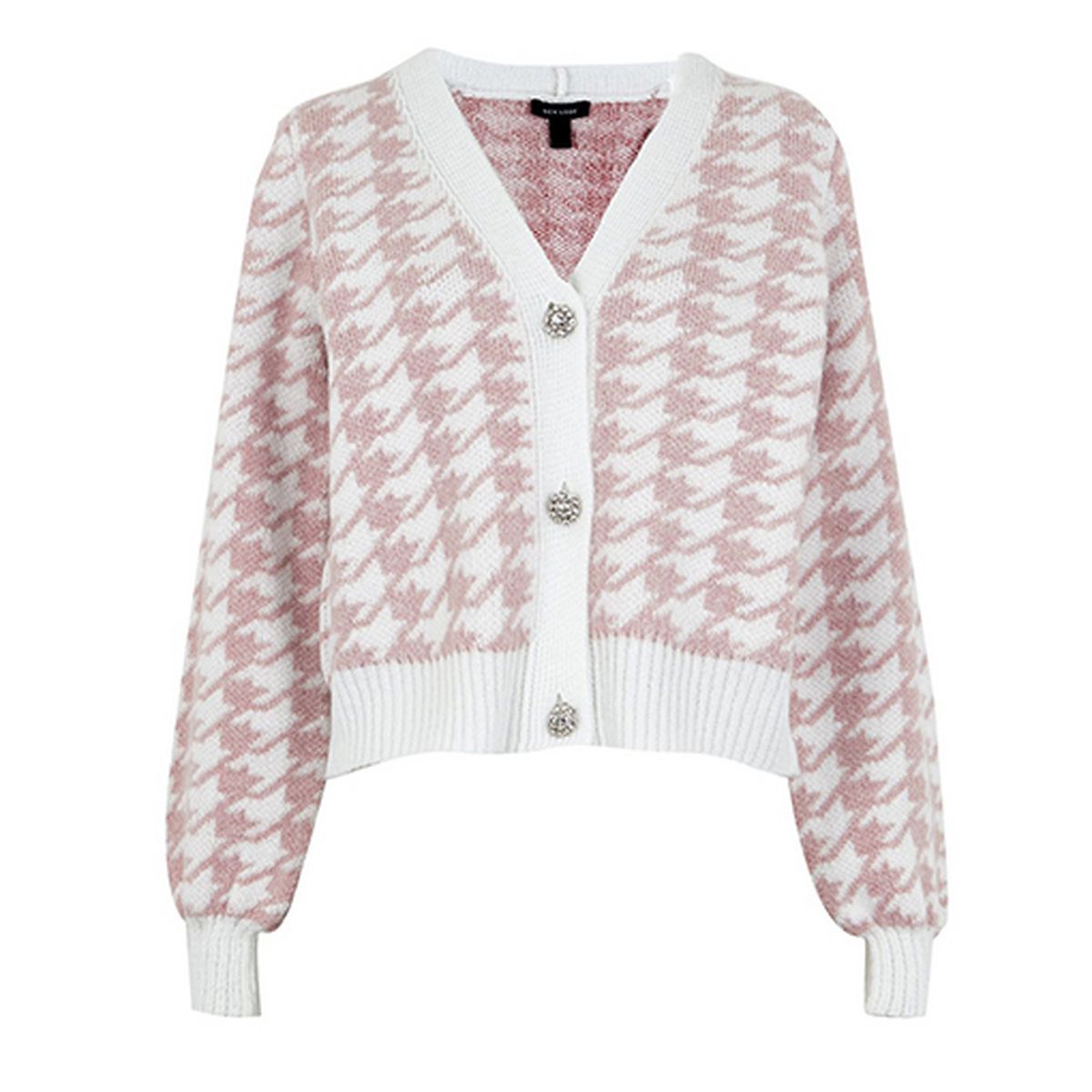 Pink Dogtooth Gem Button Knit Cardigan
£25.99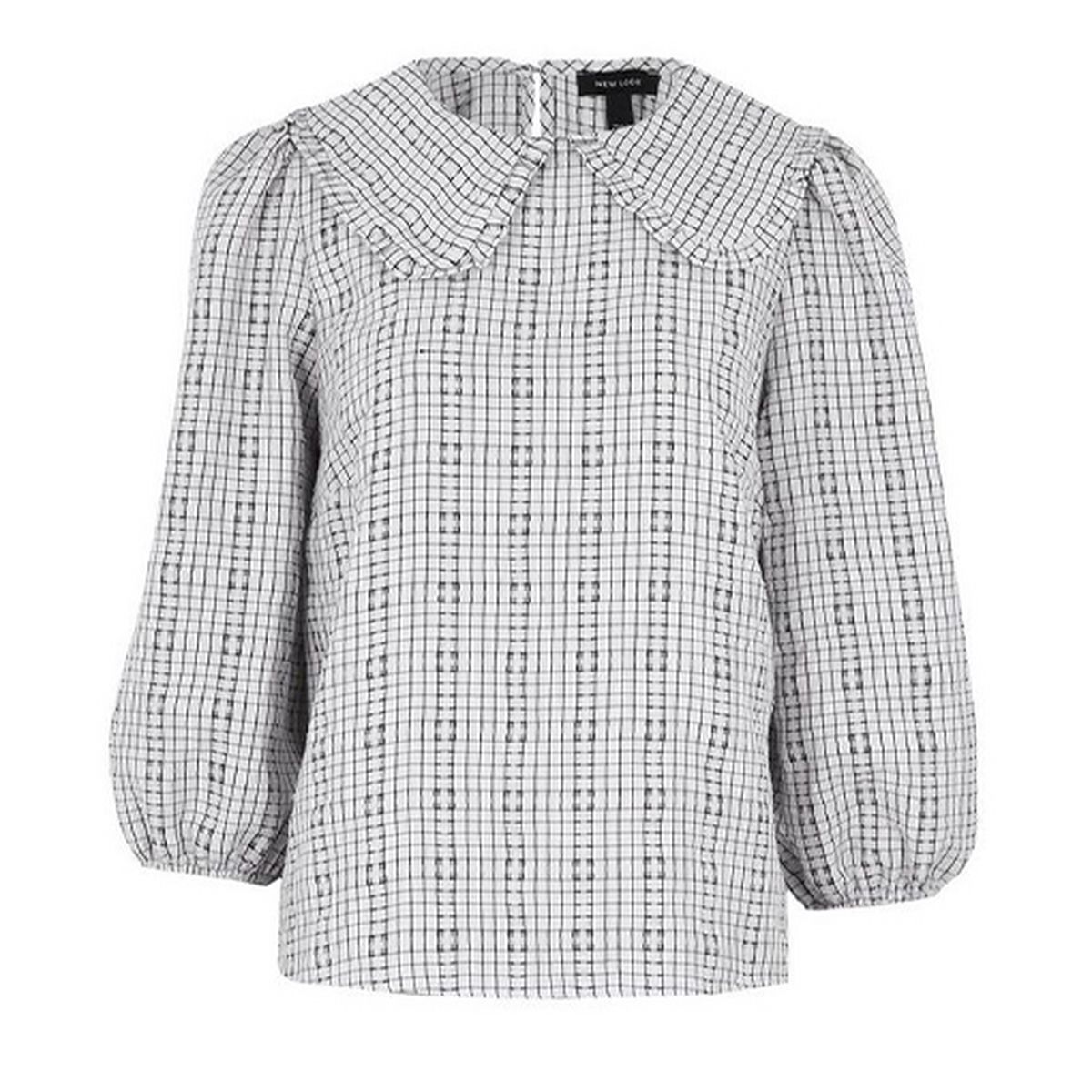 Off White Check Frill Collar Blouse
£19.99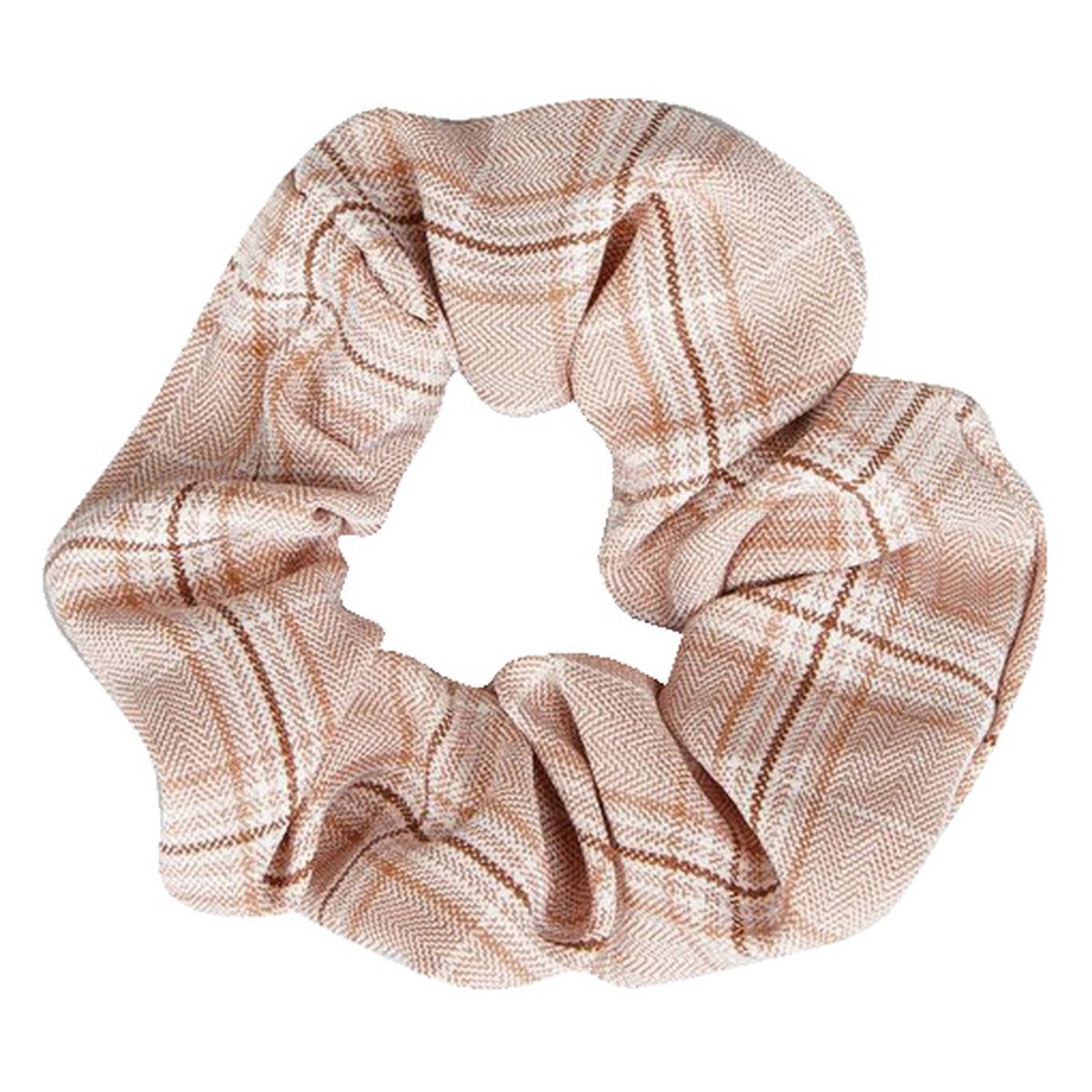 Brown Check Scrunchie
£2.99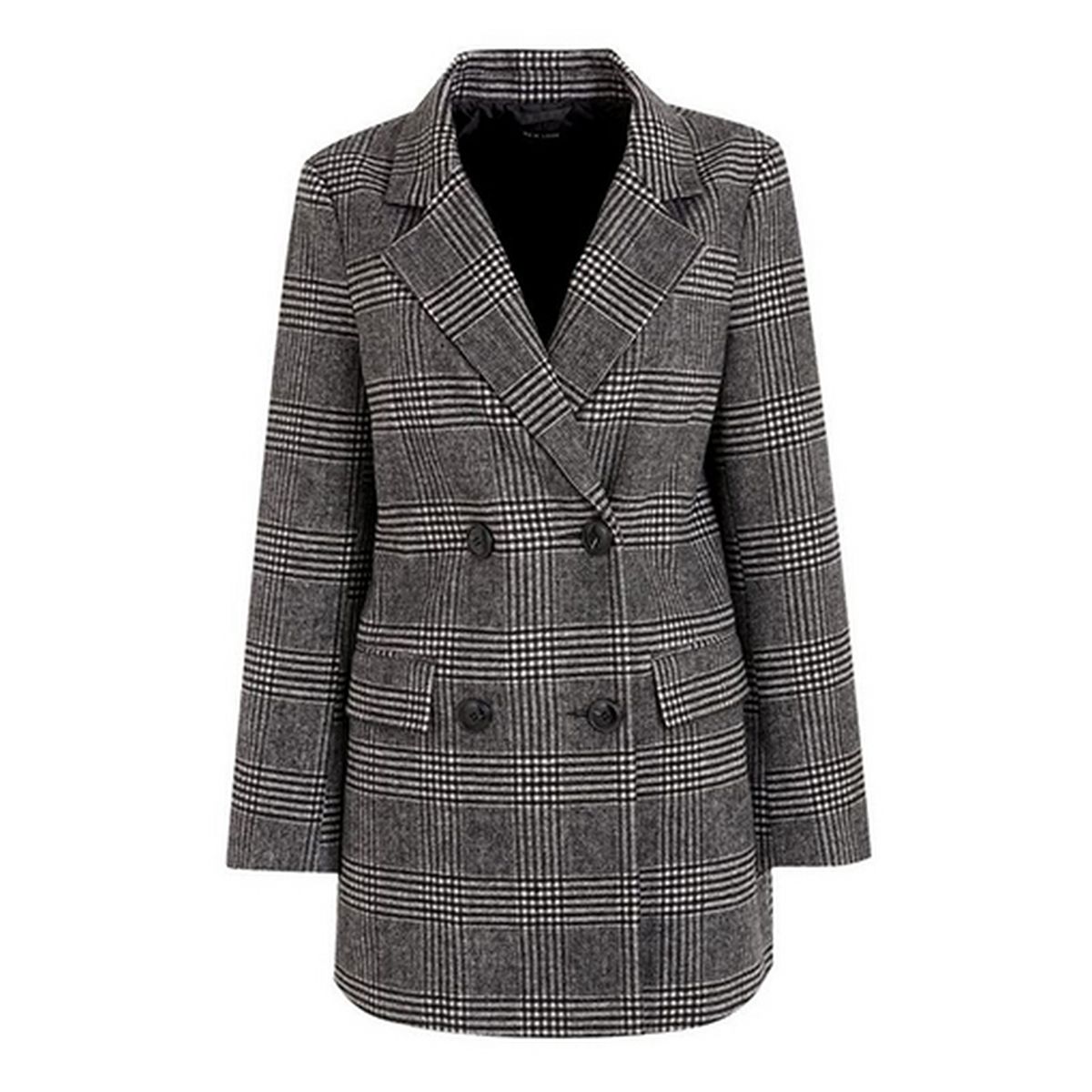 Light Grey Check Double Breasted Blazer Coat
£45.99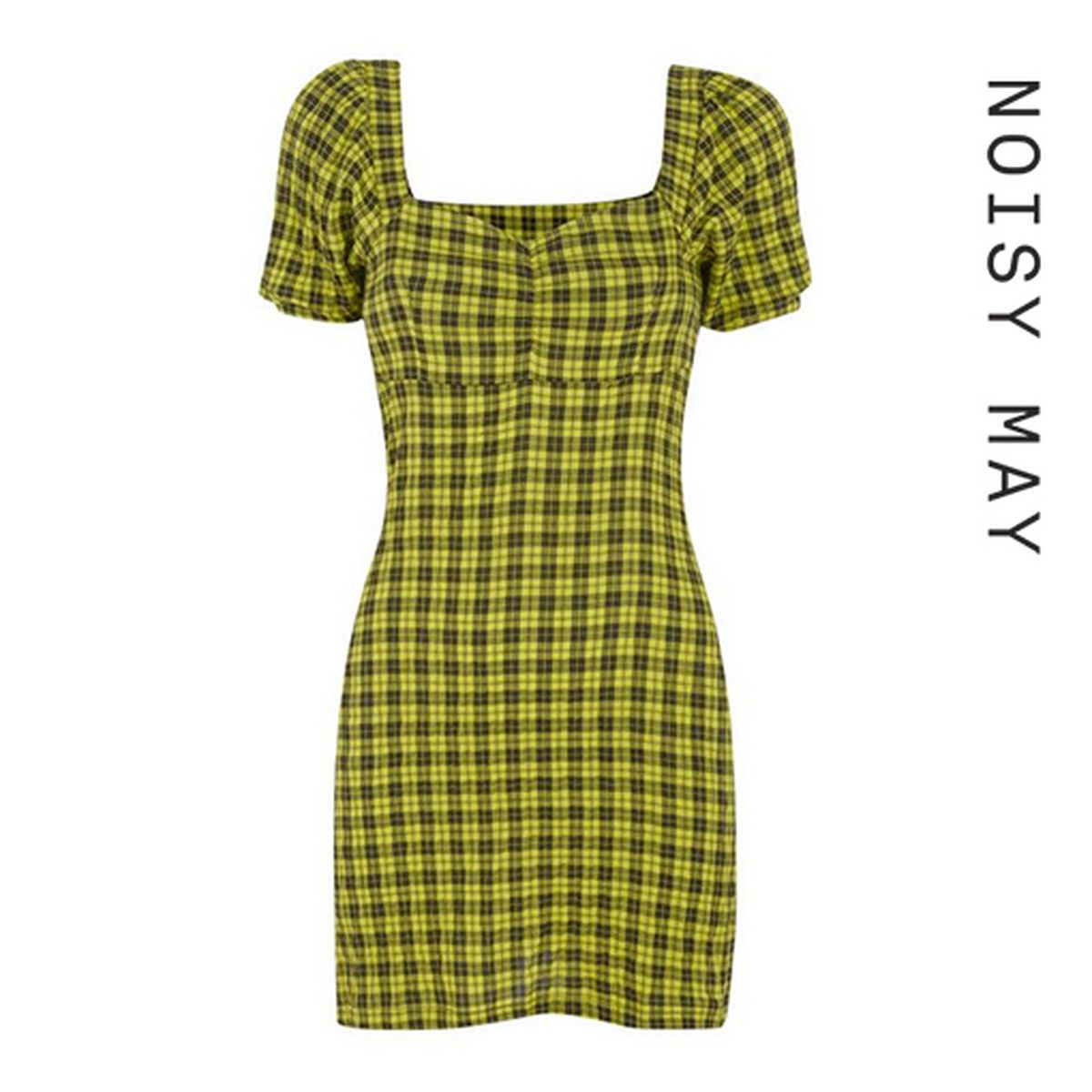 Noisy May Yellow Check Puff Sleeve Dress
£30.00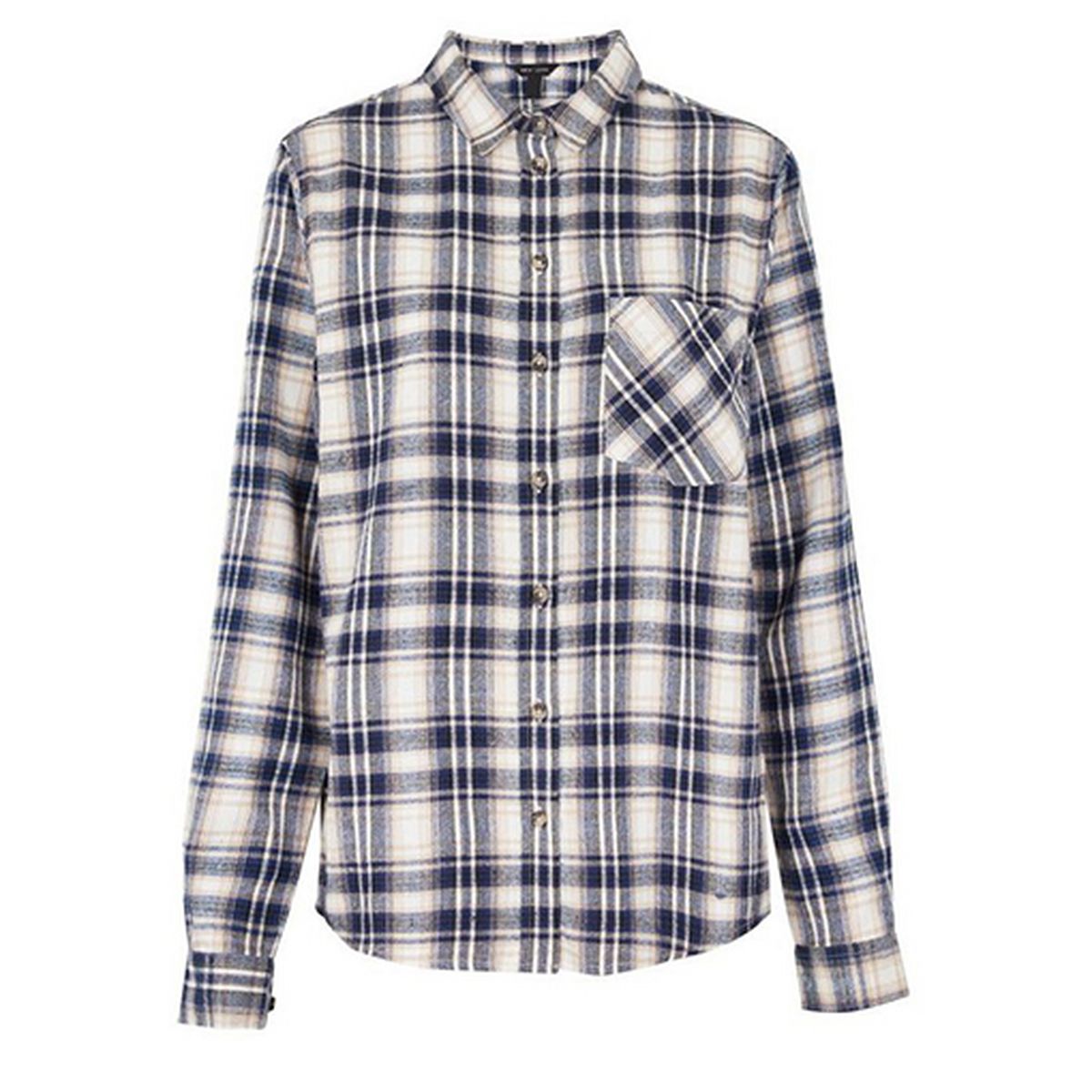 Off White Check Pocket Front Shirt
£17.99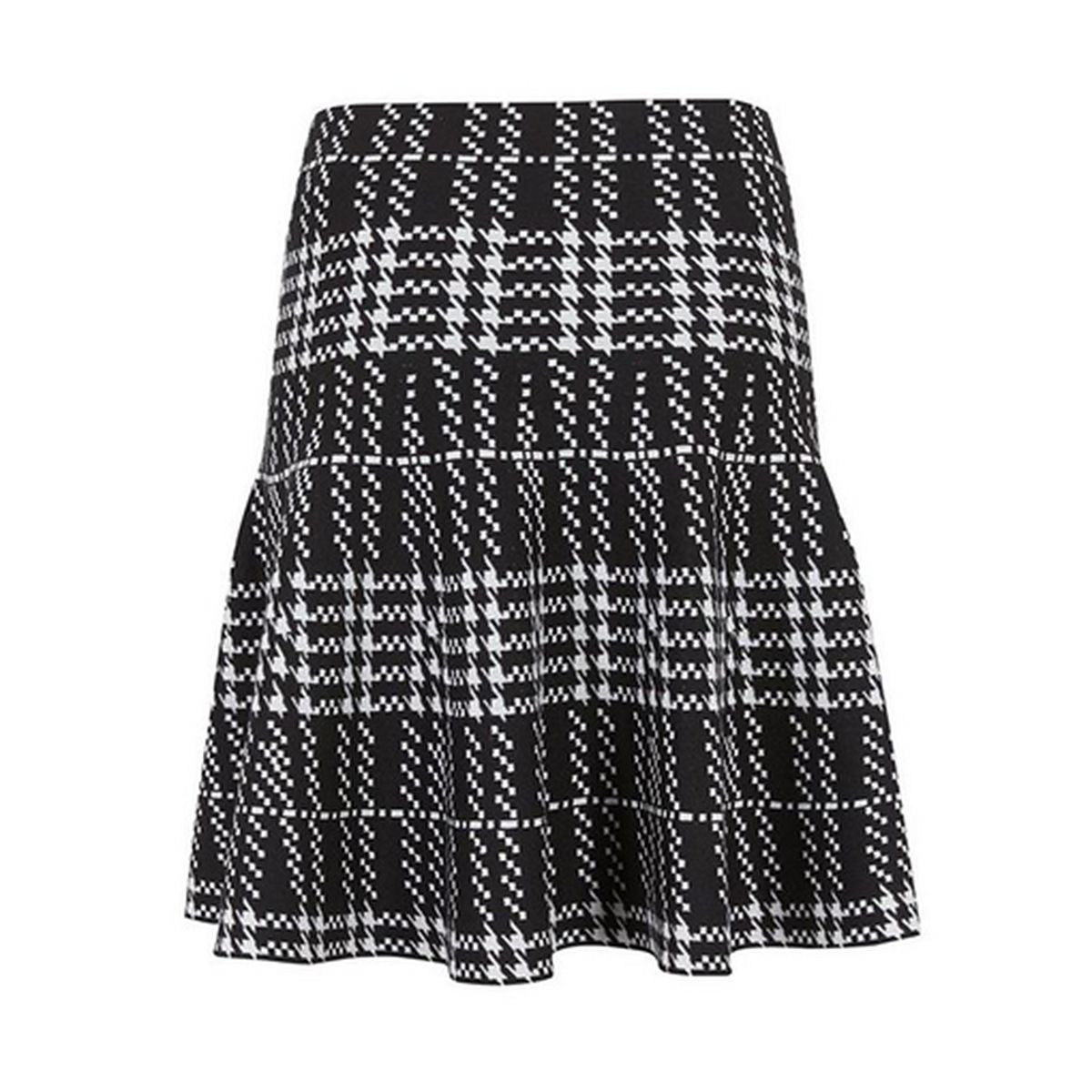 Black Jacquard Check Flippy Skirt
£15.99