Skip to content
Skip to navigation
Fashion & Style
What To Wear For Your Next Girls Night Out
by Chloe Wilshere, Content Creator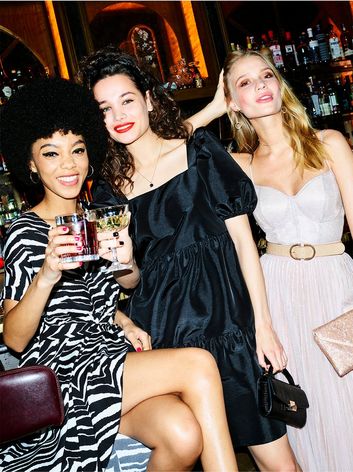 The drabs first few months of the year are finally coming to an end, and we're all itching for our first proper night out of the year.

There's nothing more fun and exciting than hanging out and getting ready with your girls, especially after a long week at work. It's the perfect way to unwind, de-stress and get dressed up!

So if it's been a while since your last girls night out and haven't got a clue what to wear, then we've got you covered with the best outfits to ensure a night you have a night to remember.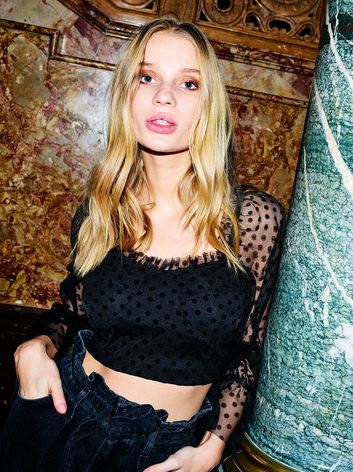 1. Spots
There's nothing we love more this season than the simple spot. But there's nothing simple about this spotted crop top: spots can be sexy too.

With this romantic corseted top, there's minimal effort required… let your hair hang loose, throw on a pair of high-waisted jeans and a black block heel.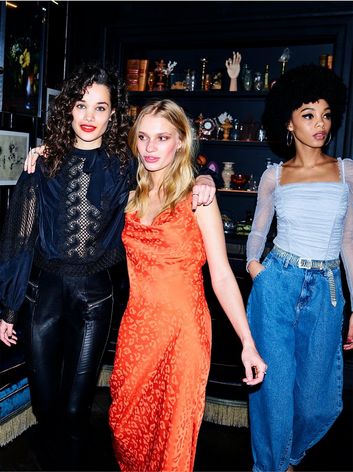 2. A Satin Slip Dress
You can't go wrong with a slip dress for your girls night out. Simple to style, and forever elegant. Make it different this time around by going for a bright colour… there's no chance your friends will lose you in this red one.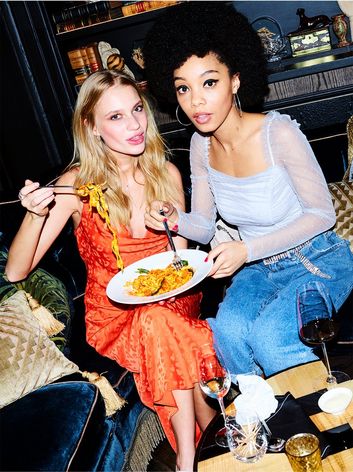 3. Jeans and a Nice Top
Name a better duo? We know… you can't.

Jeans and a nice top combinations have been a saviour for girls nights out since, well... forever. So give yours a 2020 update this season with a pale grey mesh bodysuit and blue jeans, accessorised with a diamante belt.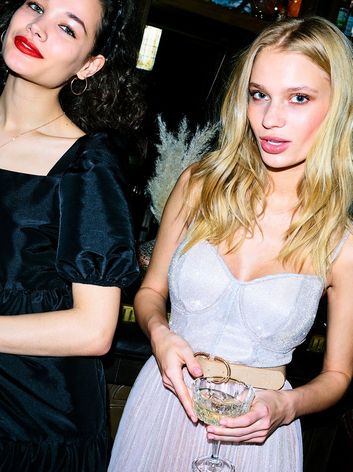 4. Tiered Dresses & Sparkles
If there's two things we can't get enough of this season, it's tiered dresses and sparkles.

Tiered dresses with puff sleeve details and square necklines are one of the biggest dress trends of the year and we adore them. So get one in your wardrobe to wear for your next girls' night out, simply wear it with block heels and dainty jewellery to let the dress do the talking.

If you're a lover of all things sparkly, make yourself feel like Cinderella going to the ball on your next girls' night out in a shimmery bodysuit and tulle skirt.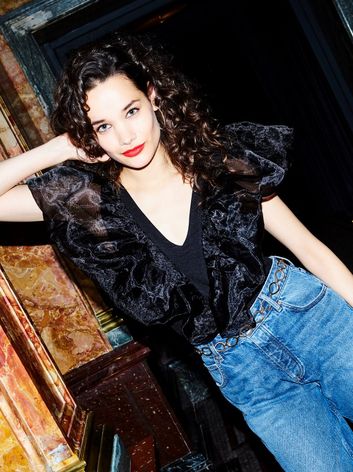 5. Organza
If there's one trend you should certainly be wearing on your first big girls night out of the year; it's organza. It's the breakout trend we didn't see coming and can't get enough of!

So have all eyes on you on your next girls night out in an attention grabbing organza bodysuit. It's simple to style with a pair of blue denim mom jeans, a black strappy heel, with a 90's shoulder bag as your arm candy, and don't forget to finish off with a red lip!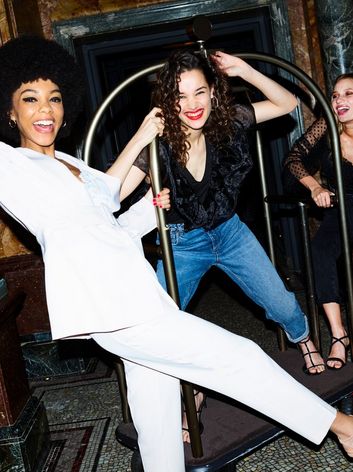 6. A Statement Suit
Best dressed of the night goes to you if you're wearing this pastel coloured suit. Whilst suits used to be kept to the restraints of the 9-5, in 2020 the suit is a key part of your going out wardrobe. Simply wear it with a lace bodysuit and a barely there heel.