Skip to content
Skip to navigation
Features
101 Things To Do While Staying At Home
by Emma Menteath, Editorial Lead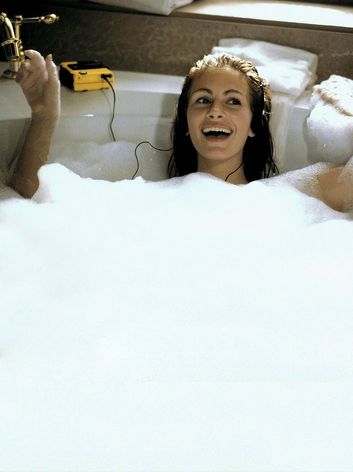 With the majority of us being housebound and embracing social distancing we thought we'd brighten up your week by providing you with an extensive list of things to do while staying at home.
1. Get your selfcare game on. We're talking facemasks, manicures and hair treatments.
2. Dust off those boardgames.
3. Finally finish reading your book… and start a new one.
4. Reorganise your wardrobe and put aside anything you haven't worn in the last 6 months for donation.
5. Sort out your beauty closet. Throw away all old make up and give your beauty products a good wipe down.
6. While you at it, clean your make up brushes.
7. Colour co-ordinate your bookshelf.
8. Try a new recipe you've recently saved.
9. Knit a scarf. I you don't know how to knit, now's a great time to learn.
10. Clean out your washing machine filter. Warning: Have a large towel on hand.
11. We all have that one Spotify folder that we randomly save songs to when you don't know which playlist to save them to. Now's the perfect time to sort that folder out.
12. Have a virtual dinner party with your friends.
13. Binge all your 'to-watch' list on Netflix.
14. Create a Monday – Friday schedule for yourself to avoid insanity.
15. Bake banana bread with all those frozen banana's in your freezer.
16. Listen to all your saved podcasts.
17. Create a detailed itinerary of the holiday you finally plan on taking when this is all over.
18. Invest in some new loungewear.
19. Start learning a new language on Duolingo.
20. Go for a cycle.
21. Play 'The Truth Comes Out' with your family and friends.
22. Spring clean the apartment.
23. Let your plants take a shower. Fact: plants grow faster when watered with mildly warm water.
24. Make a visionary board and think about what you want when we finally allowed out again.
25. Go for a long walk.
26. Start an online movie club with your friends. We suggest all the old classics like Top Gun, Forrest Gump and Thelma and Louise.
27. Start gardening. The timing couldn't be more perfect.
28. Watch all the Harry Potter films.
29. Take a nap.
30. Try a home workout.
31. Catch up with your friends and family that don't live in the same country as you.
32. Before running to the shops to stockpile, clean out your kitchen cupboards. You probably have a lot of food in there you've forgotten about.
33. Make something tie-dye.
34. Build a puzzle without looking at the picture on the box.
35. Practise your handstands.
36. Unfollow any accounts that make you feel unhappy on Instagram. Fill your feed with inspiration and joy.
37. Paint your room.
38. Make fimo beads.
39. Join Tik Tok – if you haven't already.
40. Make pasta from scratch.
41. Clean your mattress with bicarb. Mrs. Hinch would be proud.
42. Throw out all your old socks and tights that have holes in them.
43. Stock up on gin.
44. Stock up on wine.
45. Have a long bath with said bottle of wine.
46. Learn a vinyasa flow.
47. Try an online drawing class.
48. Get creative with all that loo paper you stocked up on.
49. Start a gratitude journal.
50. Watch every episode of Sex and The City.
51. Watch every episode of The OC.
52. Watch every episode of Gossip Girl.
53. Sort through your phone's pictures and those countless food images you definitely don't need anymore.
54. Try your hand at sudoku.
55. Take up birdwatching.
56. Play cards.
57. Start a compost heap.
58. Meal prep for the week ahead.
59. Walk the dog.
60. Bust out the moves with a dance session in your living room. Hairbrush – aka microphone – optional.
61. Order some flowers to brighten up your home.
62. Watch all the James Bond films, starting with Dr.No.
63. Dye your hair pink.
64. Sort out your email inbox.
65. While you at it, unsubscribe from all those emails you never read.
66. Research all your house plants and learn how to actually care for them.
67. Have a pancake party.
68. Master coffee making – become your own barista.
69. Sort out your bedside table.
70. Repot your plants.
71. Learn a new make-up technique thanks to all those saved YouTube videos.
72. Recycle all those magazines you've been hoarding.
73. Give yourself a fake tan. It'll make you feel like summer is on its way.
74. Redecorate your room.
75. Get things together for your end of year taxes.
76. Sign up for an online course. Keeping the brain active is important.
77. Bake a loaf of bread.
78. Go through your bank statements, review all of your paid subscriptions, and cancel the ones that you don't need or use.
79. Have a movie marathon of your favourite actor's top films.
80. Learn how to French braid
81. Make a list of things that make you happy. In times like these we often forget about the little things that bring us joy.
82. Download the Houseparty app.
83. Update your resume even if you're not searching for a job. Your resume should be updated after every 2-3 months just to keep it up to date in case you need it suddenly.
84. Make a list of everything you can't wait to do once we're allowed out again. Exhibitions you want to see, cities you wish to travel to and café's you can't wait to eat in.
85. Update your apps and delete the ones you never use.
86. Watch funny cat videos on YouTube. It's impossible not to laugh.
87. Listen to your favourite childhood album from start to finish.
88. Drink more water. It's good for the immune system.
89. Get an adult colouring in book, they've extremely meditative.
90. Pin away on Pinterest.
91. Have a candlelit dinner – even if you it's just you at home.
92. Foster a pup (or kitten). All shelters need help at the moment.
93. Attempt that 12-step skincare routine.
94. Sort out your downloads folder.
95. Put on a talent show with your housemates.
96. Learn the difference between every type of wine.
97. Try on all clothes and master new ways of wearing your clothing.
98. Check on your neighbours to see if they need help during this period.
99. Send an email to your future self.
100. Make a bucket list.
101. Follow our blog for daily updates - like this list – to keep you entertained while you stuck at home.