Skip to content
Skip to navigation
Features
12 Best Christmas Songs Ever
by Adam Fletcher, Copywriter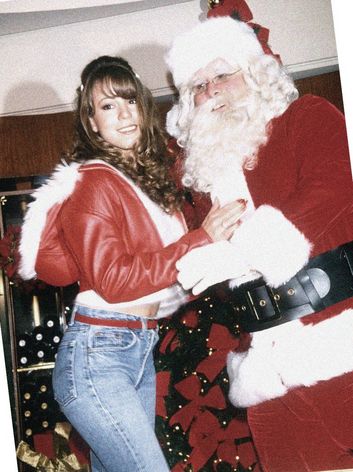 When music's concerned, it's quite possibly one of the most exciting seasons of the year. Cast your mind back to when Rita Ora, Ed Sheeran and One Direction united to perform the charity track "Feed The World." Raising an impressive £1.7M five minutes after it was released, it was one of those rare songs that made us all listen up, stop and take note. Maybe not as socially significant - yet unforgettable nonetheless – there's Mariah Carey's 1994 release "All I want…", which instantly earned her the well-deserved title 'Queen of Christmas' - and a staggering 45 million streams this week alone. Obviously, Mariah and Christmas *Belong Together* - that's why we're all *Obsessed* with her festive anthem, *Honey.*

But wait, there's more... Let's reminisce about the tune that low-key made our Christmas 2001: "8 Days of Christmas" by Destiny's Child (taken from their album with the same name). Clearly, it's the season for guilty pleasures – speaking of which, who could forget when Jeremih & Chance the Rapper joined forces in 2016 for their collaborative Christmas record "Joy." However, not all of our festive favourites are throwbacks. This season, there's the long-awaited "Loneliest Time of The Year" by home-grown star Mabel McVey. Keep playing it, you'll end up loving it.

Still stuck for songs to get you in the Yuletide spirit? Good news: we've curated our first-ever New Look playlist – and it features all the tracks you need to listen to right now. Remember: the music sounds better with you, Christmas.