Skip to content
Skip to navigation
Features
2 Weeks Of Home Workouts To Try Now
by Emma Menteath, Editorial Lead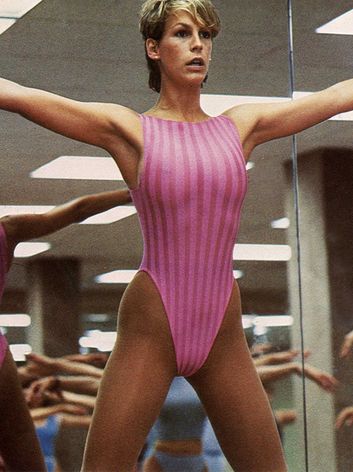 One of the best ways to keep a positive mindset when staying home is by getting in a decent workout, and where it may seem impossible to stay on track with a fitness routine from home, the internet offers a range of possibilities.

From fitness bloggers and instructors launching their own YouTube channels to some of the best gyms offering free live streaming, staying in shape while we're not allowed out couldn't be easier.

Forget complicated movements and equipment-heavy classes, we've rounded up 2 weeks' worth of home workouts that don't require any equipment at all – just a dedicated mindset. So, find yourself a spot on the rug, turn up the speaker and get busy moving.
1. 1 Week Of Workouts With Kayla Itsines
If you aren't already familiar with a Kayla Itsines workout, each workout session is 28 minutes long with each session broken up into 4 circuits. This means you'll only ever be working out for 7 minutes at a time. This YouTube playlist consists of 6 workout videos ranging from full body workouts to intensive ab and arm sessions.
2. 15 Minute Fat Burning HITT Workout With Natacha Océane
This quick workout consists of 30 seconds of working out followed by 30 seconds rest period accompanied by music from Justin Bieber and The Weeknd. A great workout for beginners.
3. No Equipment, Full Body Workout With Candibod
Candice is a qualified personal trainer, podcast host and digital creator based in South Africa. Her YouTube workout videos will get you sweating and burning calories in no time at all and, if that's not enough for you, she also has an online e-book filled with great healthy recipes.
4. 30 Minutes Of Hip Hop With Keaira LaShae
Looking to change up your workout routine? Then this is the video for you. Keaira LaShae quite literally helps us dance away those calories with her intensive 30 minute hip hop workout. Warning: next-day stiffness is guaranteed! We suggest an Epsom salt bath to ease your muscles.
5. Full Body Home Workout With Sarah's Day
This Aussie PT demonstrates how workouts don't have to be long to get your heartrate up to fat-burning levels. Try her 15 minute fat burning workout to see what we mean.
6. Intense 30 Minute Full Body HIIT Workout with Heather Robertson
One of the best home workouts is Heather Robertson's YouTube channel. Packed with free full-length workout videos you can do in your bedroom or front room – no equipment or membership fees required.
7. 12 Minute butt, Thighs and Calves Workout With Pamela Reif
With her 1.9 million YouTube subscribers, Pamela Reif is keeping busy during this down period. Don't underestimate her 12 minute butt, thighs and calves workout. You'll be feeling the burn by the third exercise.