Skip to content
Skip to navigation
Features
3 Easy Habits To Be Healthier In Your Spare Time
by Emma Menteath, Editorial Lead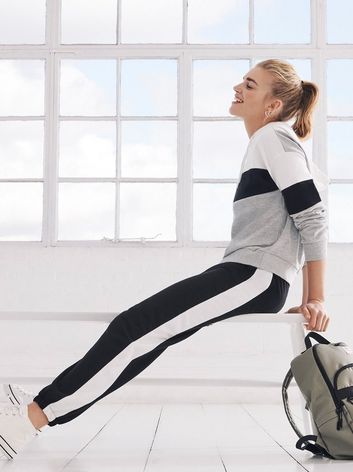 What do you get up to in your spare time? We spend a lot of time focusing on what we get up to during our working hours, however what we get up to in our spare time is just as important. Instilling good habits such as clean eating, sleeping enough and spending time with loved ones help set us up for a healthy future.

A healthy mind and body help you to do your best work and achieve great results at work. Here are three simple tips to help you feel like a healthier person in both mind and body.
1. Walk Everywhere
We often underestimate the benefits of walking, a simple activity that we've been doing since we were about a year old. Besides the obvious benefits of calorie burning, walking helps to tame the sweet tooth, eases joint pain, boosts the immune function and improves your mood. What's not to love?

So the next time you have a lunch date with a friend or need to take a work call – get up, step outside and take a stroll.
2. Rethink Friend And Family Time
We often drift into auto pilot mode and schedule food and drink dates when meeting up with friends or family. Which is totally fine, but why not suggest a walk after work, or a coffee/smoothie date the next time your friend asks you to meet up.
3. Work On Your Evening Routine
Having a good morning routine is a great way to set you up for the day ahead. But what about an evening routine? An after work routine will leave you feeling refreshed, relaxed and restored the following day.

A good place to start is to turn off all your electronic devices at least 30 minutes before bedtime - try reading a book instead of Instagram posts before you sleep. Another good habit to get into is to jot down your to-do list for the following day the night before. This way when you wake up, you are all set for the day ahead.