Skip to content
Skip to navigation
Features
3 Irresistibly Good Christmas Cookies to Make This Season
by Emma Menteath, Content Lead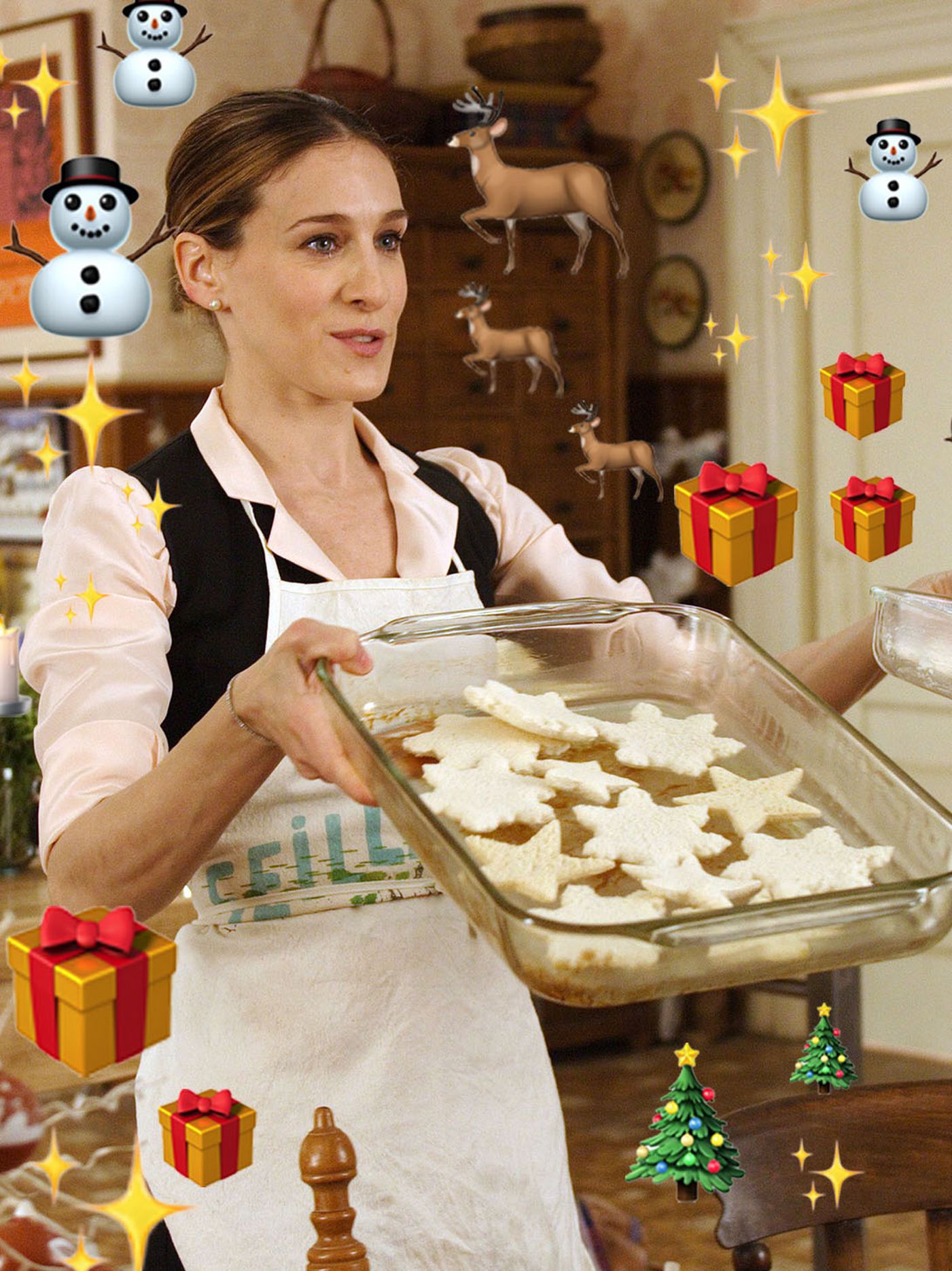 Get in the festive mood this Christmas Eve by starting off your festivities with a little baking session. ​​​​​Whether you're spending Christmas with your family or alone with your housemate, we suggest turning on those ovens, rolling up your sleeves and making the house smell of freshly baked cookies. You could even get your friends and family involved with a live bake off. Fun, right!

Whether you're looking to make cookies to leave under the tree for Santa or just something a little naughty to indulge in, we've chosen 3 oh-so-indulgent Christmas cookie recipes that you simply must try. Because who doesn't want to curl up with cookies and hot drink come Christmas morning?

​​​​​​​ Merry Christmas Everyone! Oh, and don't forget to tag us in your bake offs.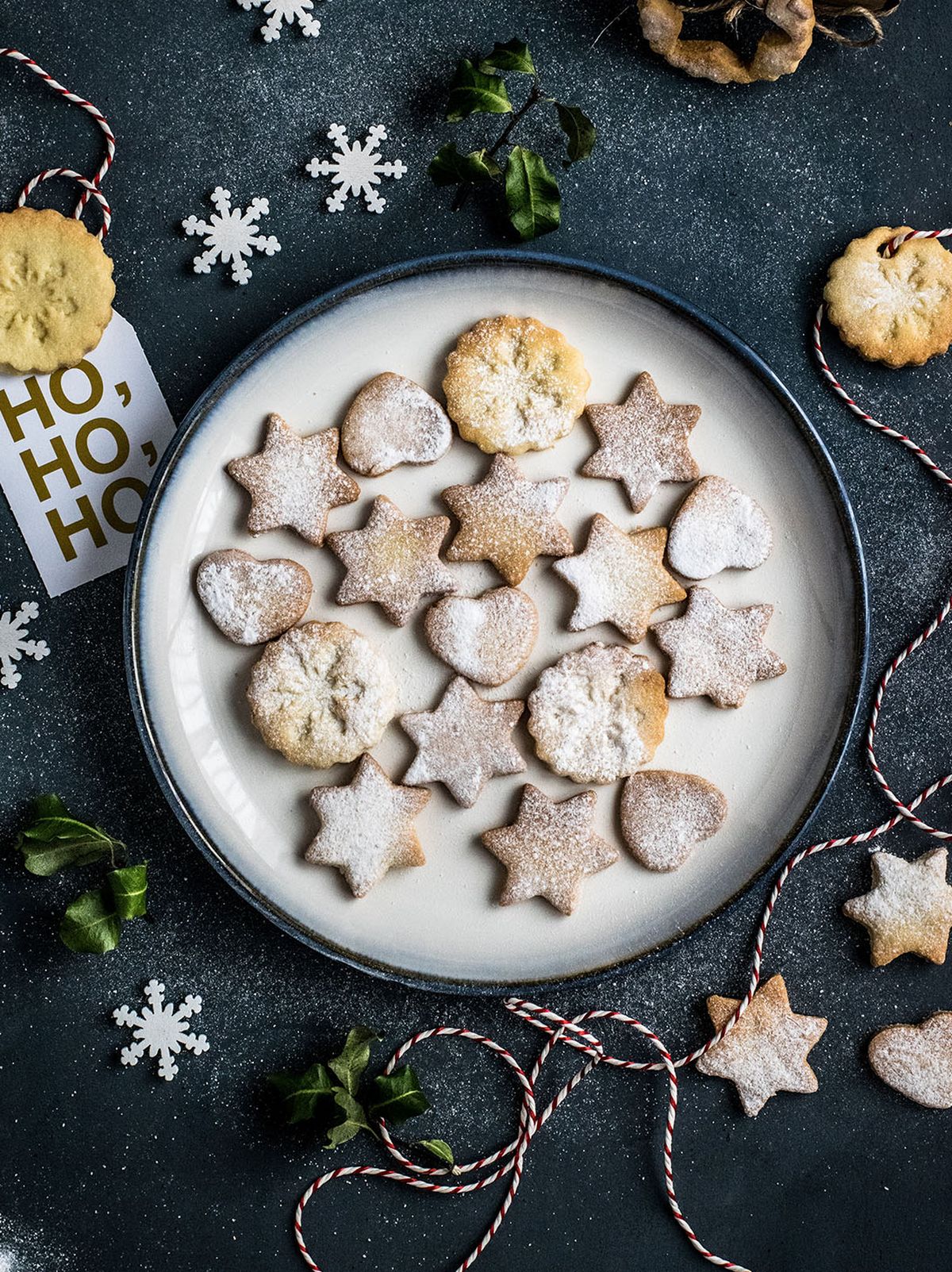 1. Icing Dusted Butter Biscuits
These butter biscuits will melt in your mouth. All flavour, but it's Christmas, so why not? This foolproof recipe will ensure you wake up on Christmas Day with something delicious to enjoy with your cup of tea.

Ingredients:

125g softened butter
1/2 cup caster sugar
1/2 teaspoon vanilla extract
1 egg at room temperature
2 cups plain flour
1 teaspoon baking powder
1 tablespoon milk
​​​​​​​ 2 tablespoons pure icing sugar to serve

How to make it:

1. Preheat your oven to 180°C. ​​​​​Line 2 baking trays with baking paper.
2.  Using an electric mixer, beat butter, sugar and vanilla in a small bowl until pale and creamy. Add the egg and mix until well combined. Sift flour and baking powder over butter mixture. Then gentle add milk and stir until just combined.
3.  Roll out the dough to a thickness of 3mm and cut into festive shapes. Place the biscuits onto baking sheets lined with baking paper. (Make sure you leave room for spreading while baking)
​​​​​​​4.  Bake for 12 to 15 minutes, swapping trays over in oven after 10 minutes, or until light golden. Allow to cool on trays for 5 minutes. Transfer to cooling racks to cool completely. Finally, dust with icing sugar and serve.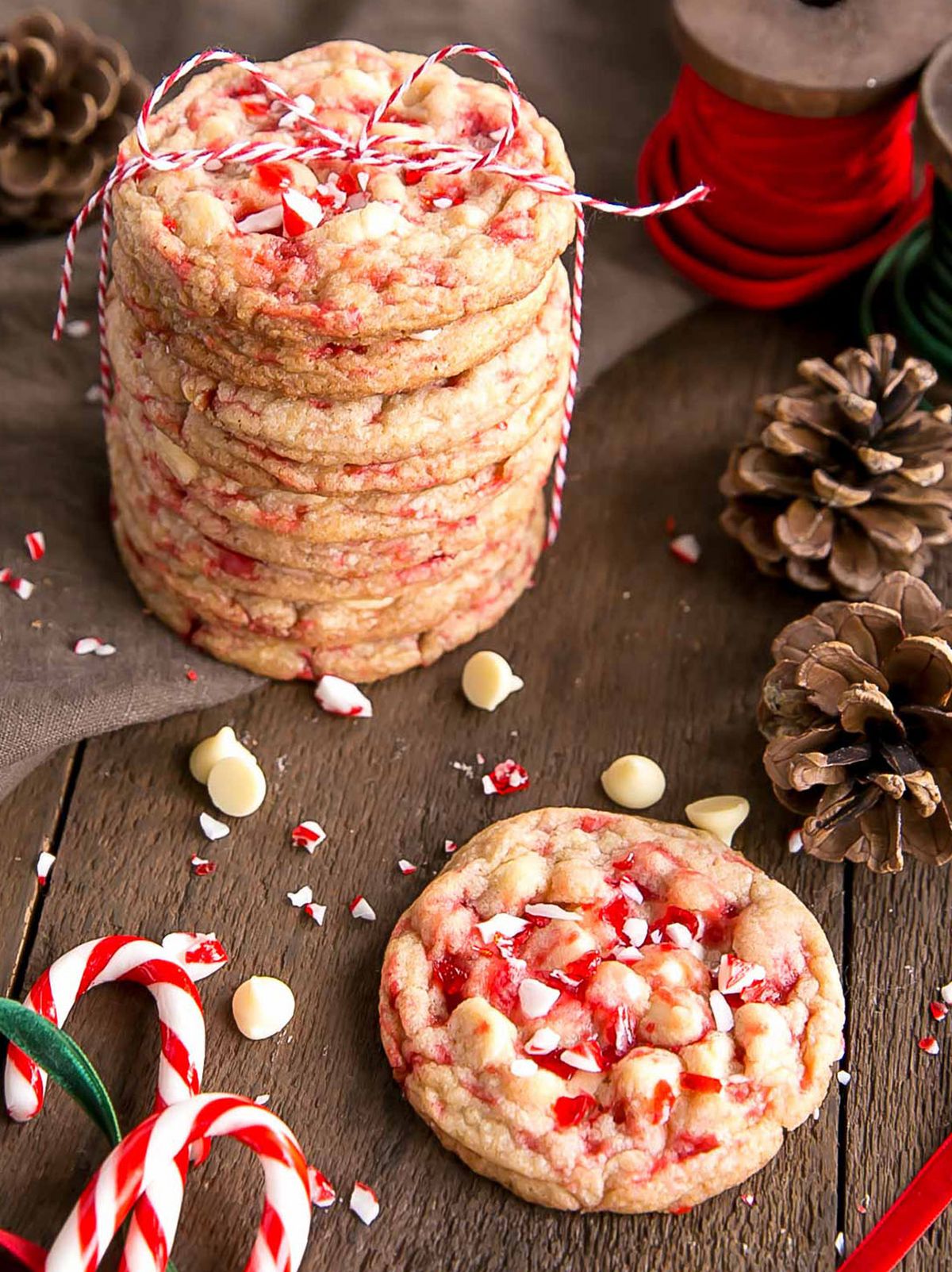 2. White Chocolate Candy Cane Cookies
Looking for an indulgent cookie to bake this Christmas? Look no further than these white chocolate candy cane ones. They're the perfect burst of Christmas flavour. Not a fan of white chocolate? Just swap it out for your favourite type of chocolate instead. Best enjoyed with a cup of hot chocolate.

Ingredients:

1/2 teaspoon salt
1/4 teaspoon baking soda
1/2 cup unsalted butter at room temperature
1​​​​​​​/2 cup light brown sugar
1/4 cup granulated sugar
1 large egg at room temperature
1 teaspoon vanilla extract
1 cup white chocolate chips
​​​​​​​1/2 cup crushed candy canes

How to make it:

1.  Preheat oven to 180°C and line baking sheets with baking paper or silicone mats.In a small bowl, combine flour, baking soda, and salt then set aside while you work on the wet ingredients.
2. Beat the butter and sugars with an electric mixer until pale and fluffy (3 minutes or so). Add the egg and mix until fully combined. Then add your vanilla.
3.  Reduce your electric mixer speed to low and slowly add in the flour mixture. Mix until just combined. 
​​​​​​4. Next, add your crushed candy canes and chocolate chips and mix in with a spoon. Refrigerate for about 1 hour to firm up.
5. Remove from fridge and roll into individual balls (around 1 1/2 tablespoons of mixture). Using your hand, flatten balls on the baking tray.
​​​​​​​6.  Bake for 10-12 mins until cookies are golden brown on the edges. Cool completely on baking sheets or a cooling rack. 1 1/4 cup all purpose flour

3. Classic Gingerbread Cookies
Because sometimes nothing quite says Merry Christmas like a spiced gingerbread cookie. If you're a fan of all things cinnamon and ginger than this is the cookie for you.

​​​​​​​ These gingerbread cookies work perfectly as Christmas decorations too, just use a wooden skewer to make a small hole in each cookie while they are still warm and soft. Once completely cooked, decorate as desired, then tie a ribbon through the hole and hang on your Christmas tree. Also pairs perfectly with a cup of spicy eggnog. Yum.

Ingredients:

2 3/4 cups plain flour
2 teaspoons baking powder
4 teaspoons ground ginger
2 teaspoons cinnamon
1/2 teaspoon salt
​​​​​​​ 1 cup caster sugar
250 grams room temperature unsalted butter, diced
4 tablespoons golden syrup
1 large egg

How to make it:

1.  Sift the flour, baking powder, ginger and cinnamon into a mixing bowl. Season with a little salt. Add the sugar and butter and rub in with your fingers until the butter is absorbed and the mixture resembles fine breadcrumbs.
2.  Mix the golden syrup and egg together and then stir into the mixture with a wooden spoon. Bring together with your hands and knead very gently to form a smooth, stiff dough. Shape into a ball and cover in cling-film. Refrigerate for about 30 minutes to firm up.
3.  Preheat the oven to 180°C. Remove the dough from the refrigerator and cut into quarters, allowing you to work with each quarter at a time. Keep the remaining dough in the refrigerator until you are ready to roll it.
​​​​​​​4.  Roll out the dough to a thickness of 3mm and cut into festive shapes. Place the biscuits onto baking sheets lined with baking paper. Bake the biscuits for 12-14 minutes until golden brown, remove from the oven and transfer to a cooling rack.