Skip to content
Skip to navigation
Features
How to Make Gigi Hadid's Spicy Vodka Pasta
by Emma Menteath, Editorial Lead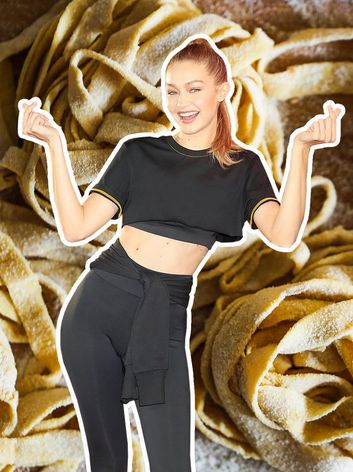 If you follow Gigi Hadid on social media you may have picked up that she's something of an aspiring chef and has a dedicated highlight reel on Instagram featuring some of her favourite recipes, from oatmeal griddle cakes to her famous toasted cheese.

Recently she whipped up a spicy vodka pasta, and we guarantee you one thing, we'll definitely be making it this weekend. Though we may add more than a spoon of vodka to our pasta dish for end-of-week Friday feels.

Whether you're at home by yourself or looking for something to cook your housemates or your other half this weekend, why not join us in whipping up Gigi's delicious bowl of pasta?

Here's a list of ingredients you'll need and a step by step (with pictures) guide to a supermodel pasta recipe.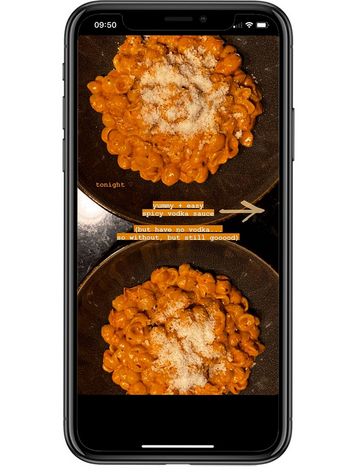 Ingredients (serves 2):

¼ cup olive oil
Diced clove of garlic
¼ shallot - if you're like Gigi and don't have a shallot, an onion will do just fine
¼ cup tomato paste
½ cup double cream
1 tbsp vodka (or more for extra Friday feels)
1 tsp red chilli flakes – Gigi suggests adding more than a teaspoon if you enjoy your food extra spicy
225g of shell pasta – best for saucy pasta dishes.
¼ cup of the water that was used to cook the pasta
1 tbsp butter
Salt and pepper for seasoning
¼ cup grated parmesan cheese & a little extra for serving
Fresh basil for serving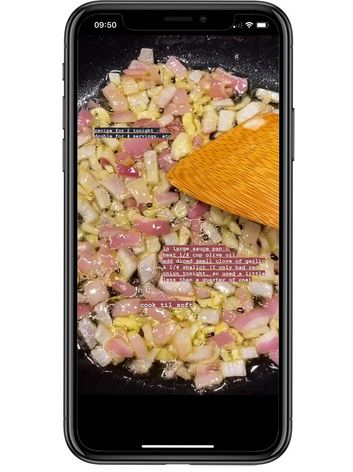 1. Over a medium heat, add a ¼ cup of olive oil to a large saucepan.

2. Finely chop your shallot (or onion) and garlic and add it to your saucepan.

3. Cook over a medium heat until your onions are soft and translucent.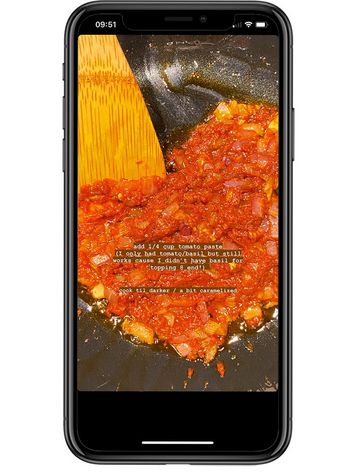 4. Add your tomato paste and stir. Cook until the mixture has darkened slightly for a tasty caramelised flavour.
5. Add the double cream, vodka and red chilli flakes. Remember, you can always opt to leave the vodka out if you would prefer.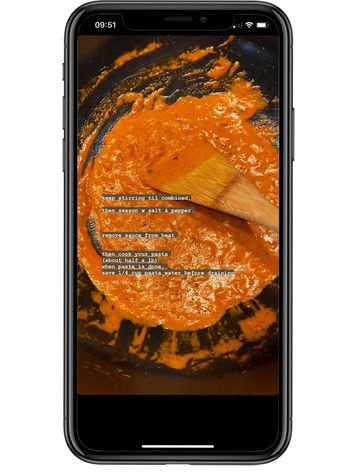 6. Keep stirring until all your ingredients are combined.

7. Season with salt and pepper.

8. Remove your sauce from the stove while you cook your pasta. You don't want your sauce to over cook.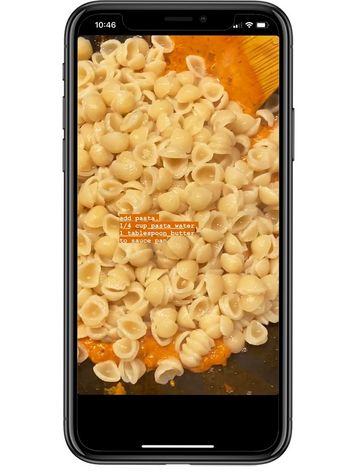 9. Fill a medium size pot with water, a pinch of salt and bring to the boil. Once water is boiling, add your pasta and cook according to the packaging's instructions.

10. Once your pasta is cooked to al dente perfection, drain your pasta making sure to keep ¼ cup of the pasta's water for your sauce. Lots of delicious flavour lies in this water.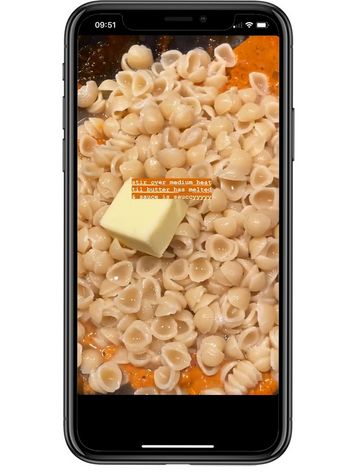 11. Place your saucepan back on a medium heat and add your cooked pasta, the water and butter to the pan. Stir in your ingredients until your butter has fully melted away and, in Gigi's words: your "sauce is sauccyyyyy."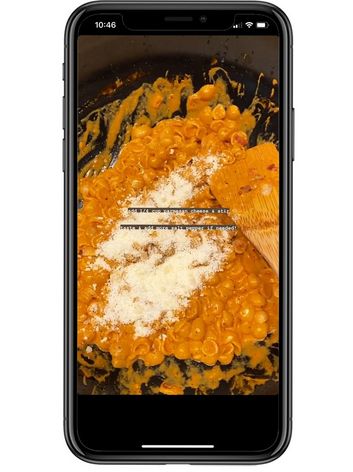 12. Add parmesan and stir. If needed, season again with salt and pepper to your preferred personal preference.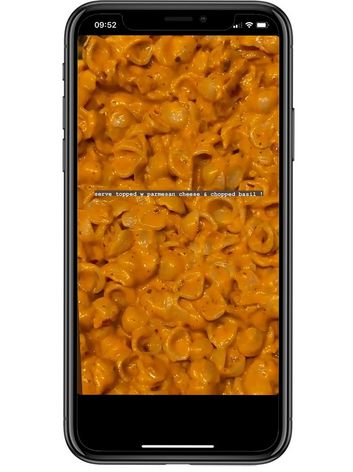 13. Serve up your pasta into two big pasta bowls and serve with grated parmesan and freshly chopped basil.

14. Take a picture and tag us on social media 😊