Skip to content
Skip to navigation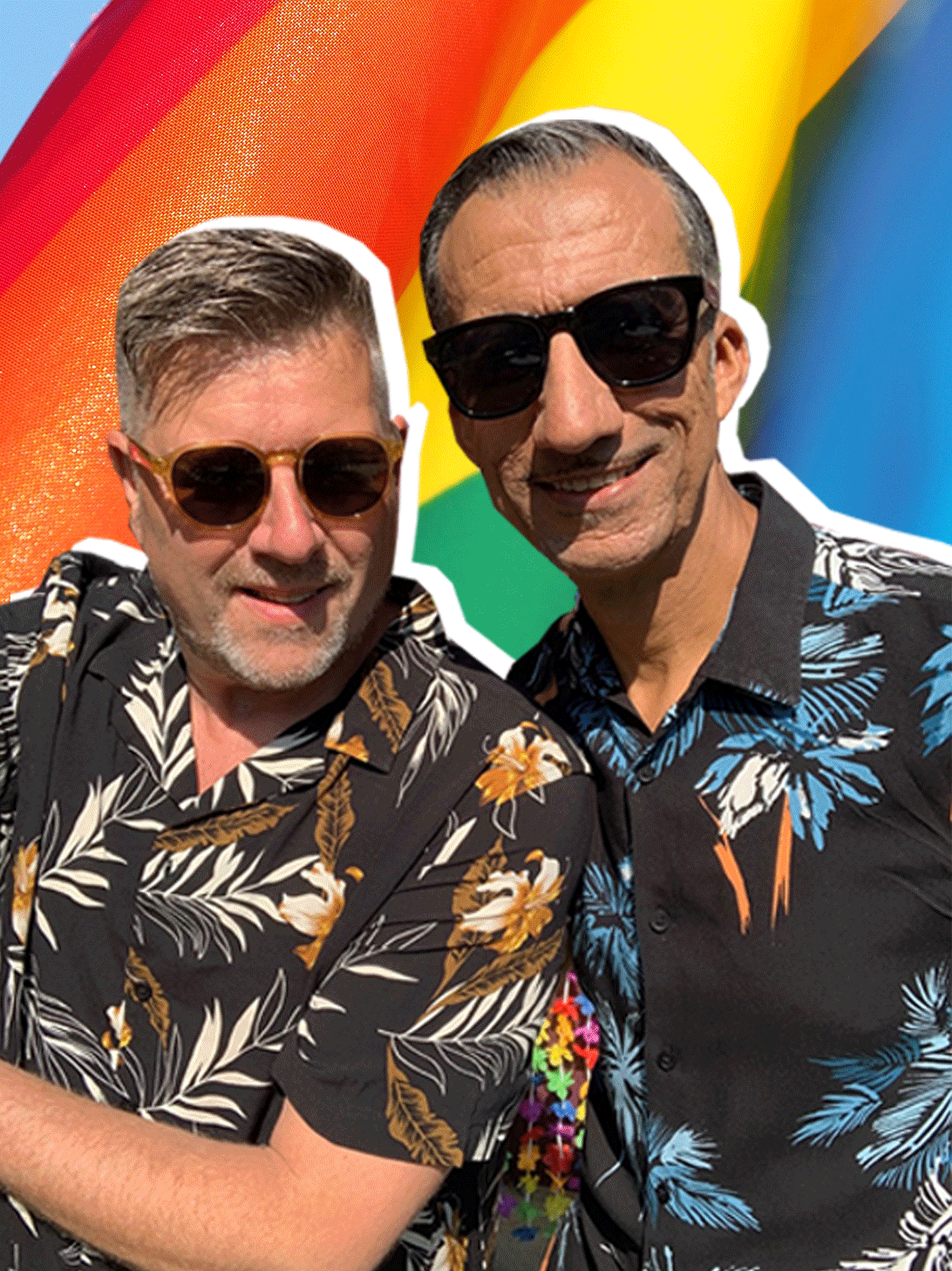 We doorstepped our New Look community to ask what Pride means to them and found that love really does live here.

2020 marks the 50th anniversary of London's Gay Pride Rallies. Fact: the first march took place in 1970 when 150 protestors walked through Highbury Field, North London, in solidarity – over one year after the historic Stonewall Riots happened. So, trust us when we say that, it's important to fly our flags high for LGBTQIA+ equality this year, like… Really high.

But, how to celebrate your queer pride when all the marches have been completely called off for the foreseeable future? *Heavy sigh* The options are many, but here are two of our favourite ways: socially-distanced photoshoots and convos with members & allies of the LGBTQIA+ community at New Look, of course. Continue reading for all the iconic 🌈 rainbow realness ❤ you need in your life RN. You're welcome.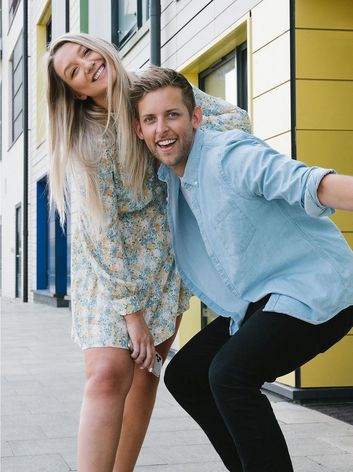 Georgie Fox & Josh Clark Ward - Senior Brand & Marketing Manager
I feel most inspired by...
"My teenage sisters. At such young ages, they're true allies and stand up to outdated views on equality. They're as protective of me, as I am of them." - Josh Clark

Pride means…
"So much more than a street party. It's a celebration of our rights, a celebration of equality and a demonstration of visibility. It's recognition of how far previous generations have moved us on and what is still left to achieve all over the world." - Josh Clark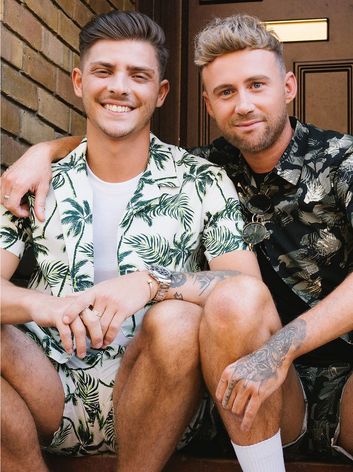 Alessandro Pesce & Bailey Morgan - Sales Manager & Supervisor
I feel most proud when…
"I look at the person I've become today and, even if might not be the perfect version of myself, I am proud to see how far I've come and how much I have grown." - Alessandro Pesce

Love is…
"A powerful thing that can bring society together. Love is also caring and looking out for each other. Love is sharing and putting someone else's emotions before your own. Love is being free and feeling a part of something." - Alessandro Pesce

Together we can…
"Continue to educate the narrow-minded people of the world. This will take many, many years. We just want acceptance in society. We will never have the blessing of everyone in the world. We have come a very long way but still have a long way to go." - Bailey Morgan

I feel most inspired by...
"Myself. I feel that I have come a long way in the last 10 years. I came out, moved away from family just to be able to be me. It was the best thing I ever did. I am very comfortable with who I am. I have a twin brother who also came out as gay. We have shared this journey together. We have the best parents who accept us both for who we are. We are both very lucky." - Bailey Morgan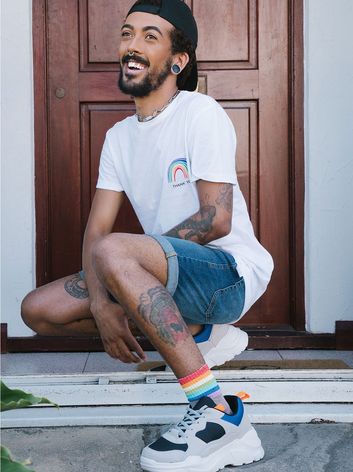 Alex Maurice - Supervisor
I find meaning in…
"Inspiring others to be happy and to be the brightest versions of themselves in a world where we are constantly told to not shine so bright out of fear of being too much."

Pride means…
"The acknowledgement of how far we have come as a community in the fight for equality. It means that every person who has come before has done so that we can live in a better world than they did. The freedom to love is what Pride is about."
Louise Bailey - Head of Partnership Business Development
Together we can...
"Be amazing, creative, proud and complement each other." - Louise Bailey

Pride means…
"Integrity, individuality, inclusivity and being open, honest and together." - Louise Bailey
Roly Gordon & Partner - Senior Ikano & B2B Account Manager
When I think of us I feel…
Grateful we found each other. We've had 18 years of fun so far - laughter, love, travel, support, guidance, challenges and living life to the full whenever we can." - Roly Gordon

I feel most proud when…
"I think about my parents and what they have done for us. My father migrated here in 1955 from the Caribbean with nothing. They have given us the beliefs, values and opportunities to thrive and grow through life and we've all achieved so much. I came out to them when I was 38 and it was one of the proudest moments in my life when they accepted me for who I was." - Roly Gordon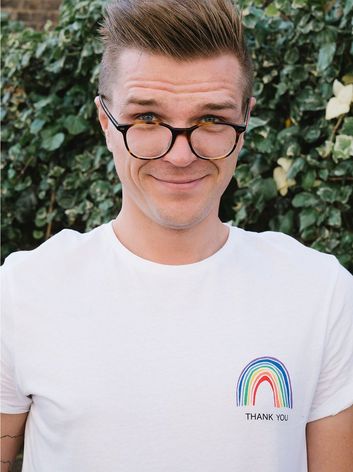 Simonas Katysovas - Senior CRM Manager
Pride means…
"Being happy and accepting myself and everyone else for who they are. Pride is standing up for everyone's right to be who they want. It's all about celebrating respect and equality."

Together we can…
"I've always believed that a small group of people can change the world."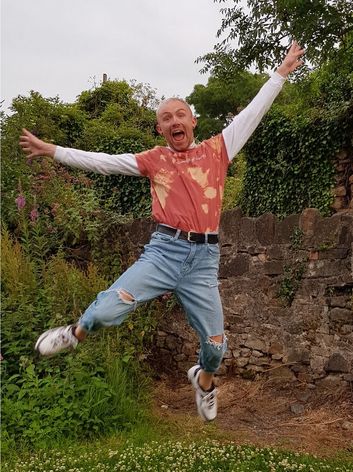 Cian Carrigan – Store Supervisor
Pride means…
"Being unapologetically yourself and spreading love, life and laughter wherever you go, and having the knowledge that there is nobody else like you and that's amazing!"

I feel most inspired by…
"Fashion. Particularly gay women, I find they dress so cool and admirable, and people who practice kindness to everyone. Also Princess Diana is a huge inspiration to me."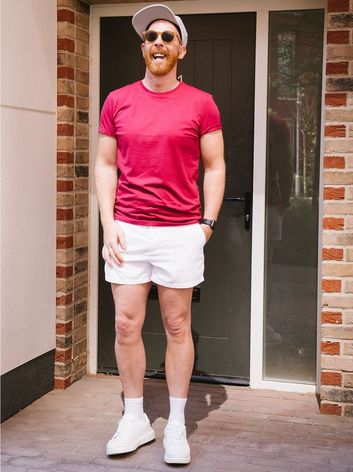 David Blake - Senior CRM Manager
Love is…
"Unconditional."

I feel most inspired by...
"Bravery and courage."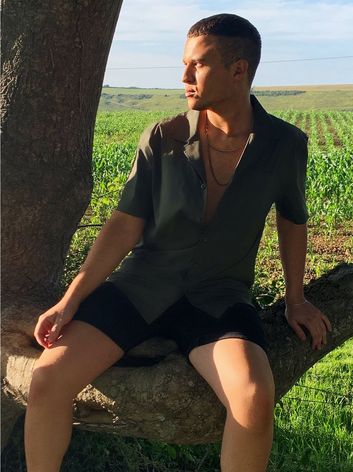 Will Hunt - Customer Care
Love is…
"Essential. Without love we couldn't deflect hate. Love is always more powerful and will always win."

I feel most inspired when...
"I'm discussing LGBTQ+ topics with my nieces. Although at times this can be quite difficult for young people who learn it's always about a prince and a princess - never two princes or two princesses. The youth are so open and accepting (with special thanks to social media) and I think the kids of today are going to be incredible - I know my nieces will be amongst them."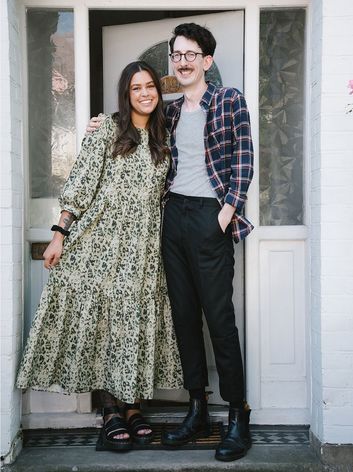 Tom Moses - Product Assistant
I feel most inspired when...
"I see more young LGBTQ+ coming out and living openly as themselves."

Love is…
"For everyone."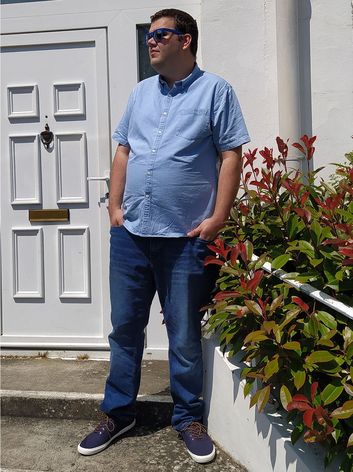 Steven Murphy - Customer Care
Pride means…
"Being me, being able to be me and feeling proud to be me. Living life the way I want to without fear of judgement from others."

When I think of my partner I feel...
"Like I have found my missing piece of the puzzle. Although we have been together a short time and our relationship started at the beginning of lockdown, we've stayed strong and I wouldn't have it any other way."
Rob Jackman - RBM
I feel most proud when…
"I introduce my husband to people. I even have a hashtag - #myhusbandciaran"

When I think of my partner I feel…
"Incredibly proud. Same sex marriage was legalised in Ireland in 2015, it was the first marriage equality referendum in Europe and was voted in by the people! We got married in 2016. Growing up I never thought it would be possible. But here I am four years married and couldn't be happier."
Thomas Ayling - Store Manager
When I think of my partner I feel...
"Love, in every sense of the word. I feel safe and respected, I feel challenged to grow, I feel warm, I feel seen and heard. I feel I understand my place in this world best when I think of us together in it."

I feel most inspired by...
"The change I see around me. People using their voices to make a stand and push for a better tomorrow."
Below, we've also listed the LGBTQIA+ charities that were mentioned in this article (and a few extra ✨ organisations, too), that you might like to check out. Oh, and, if you're looking for more information and resources, you could scroll through the helpful links featured on their sites. We can overcome inequality, together. We are family, together.

The LGBTQIA+ Charities & Community Initiatives
Stonewall
Mermaids UK
THT
AKT
FFLAG
Exist Loudly
BAME LGBT+
Mind LGBTQ+
Azmaguk
Gaysians
Kaleidoscope Trust