Skip to content
Skip to navigation
New Arrivals
Why Off White Denim Is Your New Summer Must-Have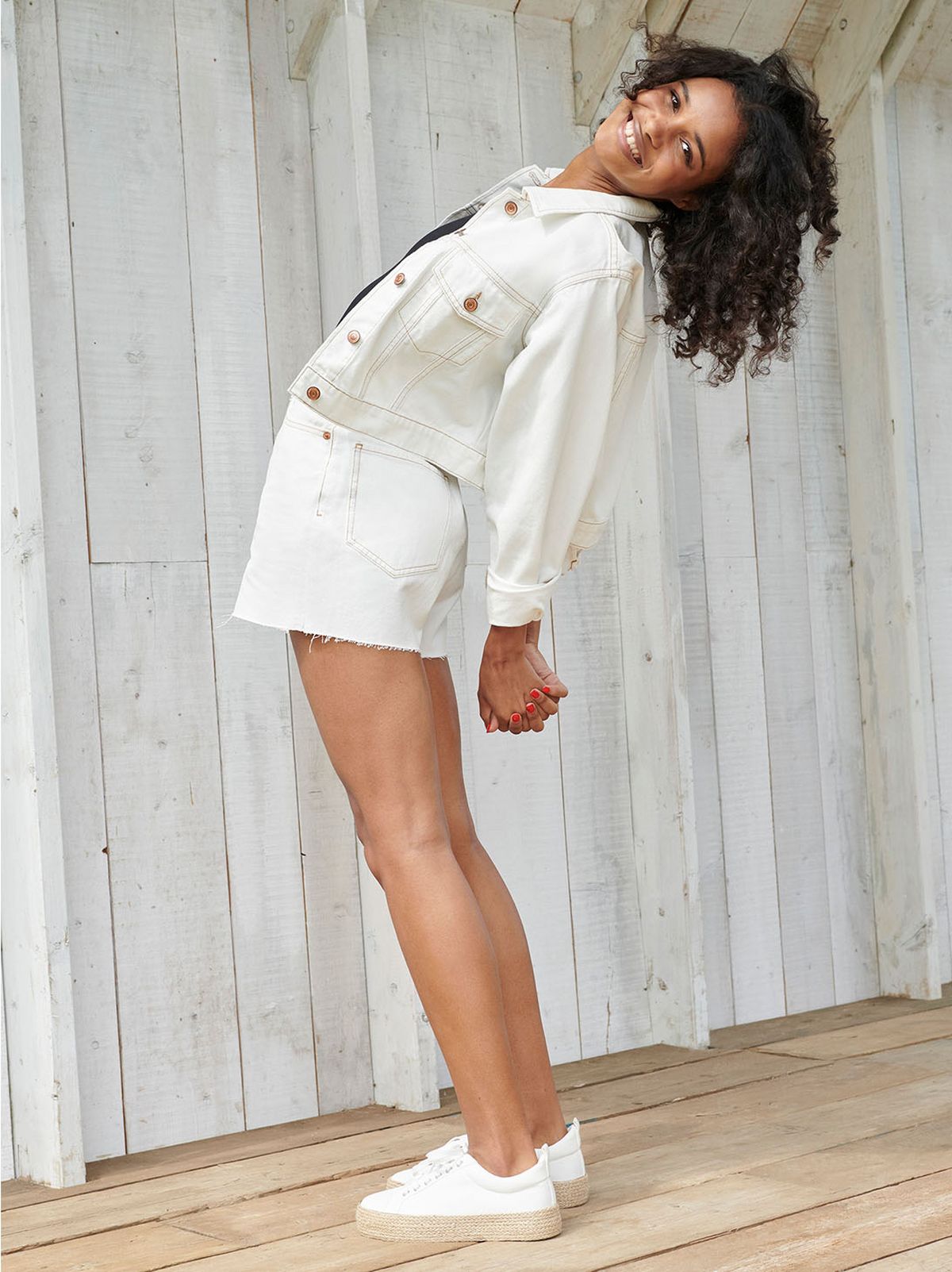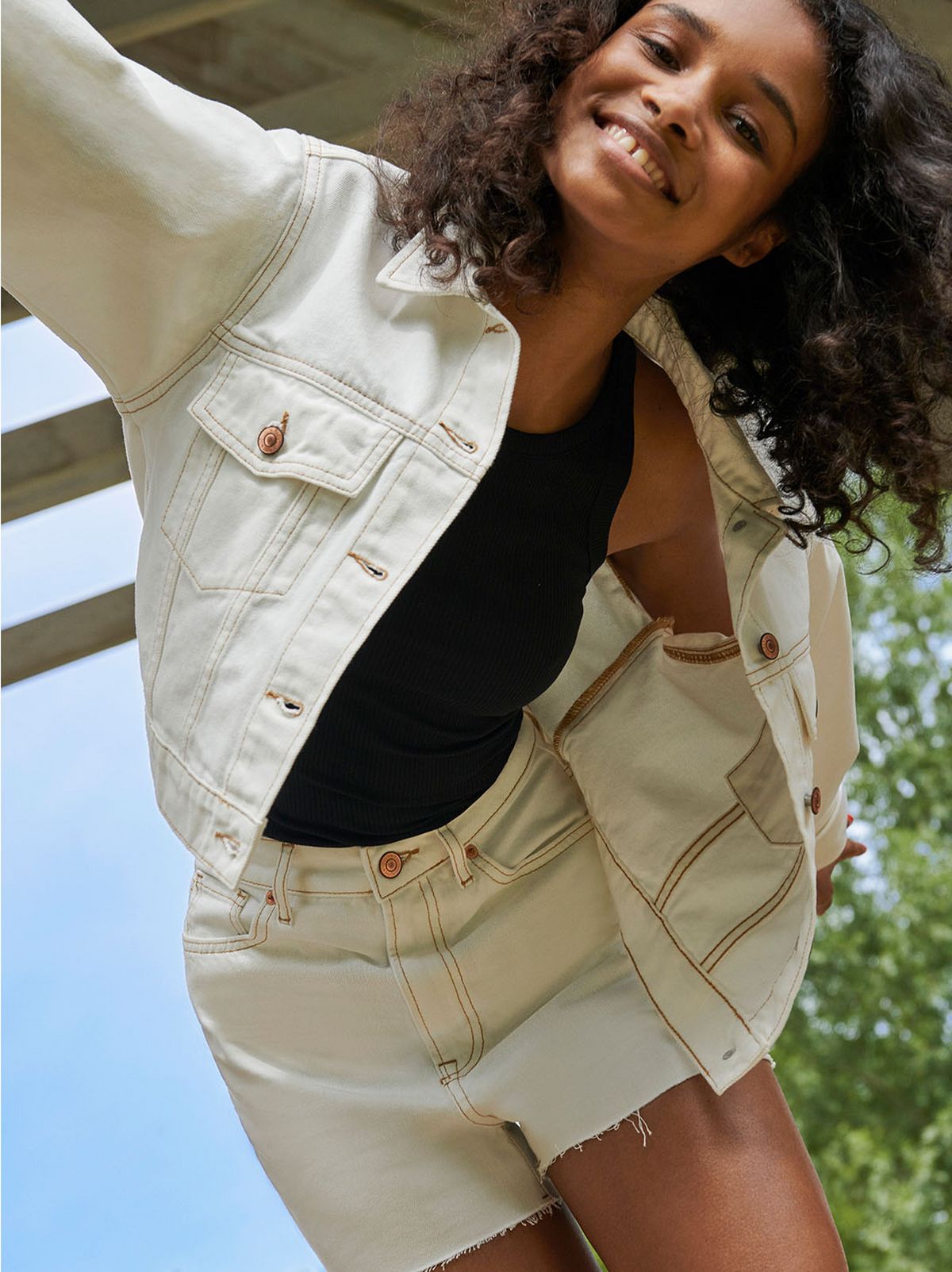 We're officially in peak summer, so you've possibly snapped all of your warm-weather must-haves by now. Those cute cycling shorts (which are literally to tie-dye 😉 for)? Check. That dress with itsy bitsy ditsy prints 🌼? Check. Oh, and not forgetting all those feel-good slogan tees, the ones which transform your look & uplift your entire mood, all in one go? Check. But, what about the off white denim jacket trend?

If you're anything like us, it's highly likely that you haven't been thinking about adding any layers to your looks over the last couple of weeks (or months). But, with more hot-cool temps and cloudy/drizzly days on the horizon, the off white denim jacket is THE piece that our fashion team have forecasted for your next wardrobe update. Let us break it down for you…

In terms of practicality, it's fair to say that this jacket ticks all our boxes. We're referring, ofc, to its lightweight denim fabric, functional button-front design and cropped cut (which is long enough to shield you from pending showers ☁, but short enough to prevent you from overheating). Okay, so now let's move on to its off white shade. In case you hadn't already noticed, fashion's all about fresh tones and wearing a white-hot wardrobe, so this jacket has you 💯 covered when it comes to channelling one of summer's latest trends.
Get the Look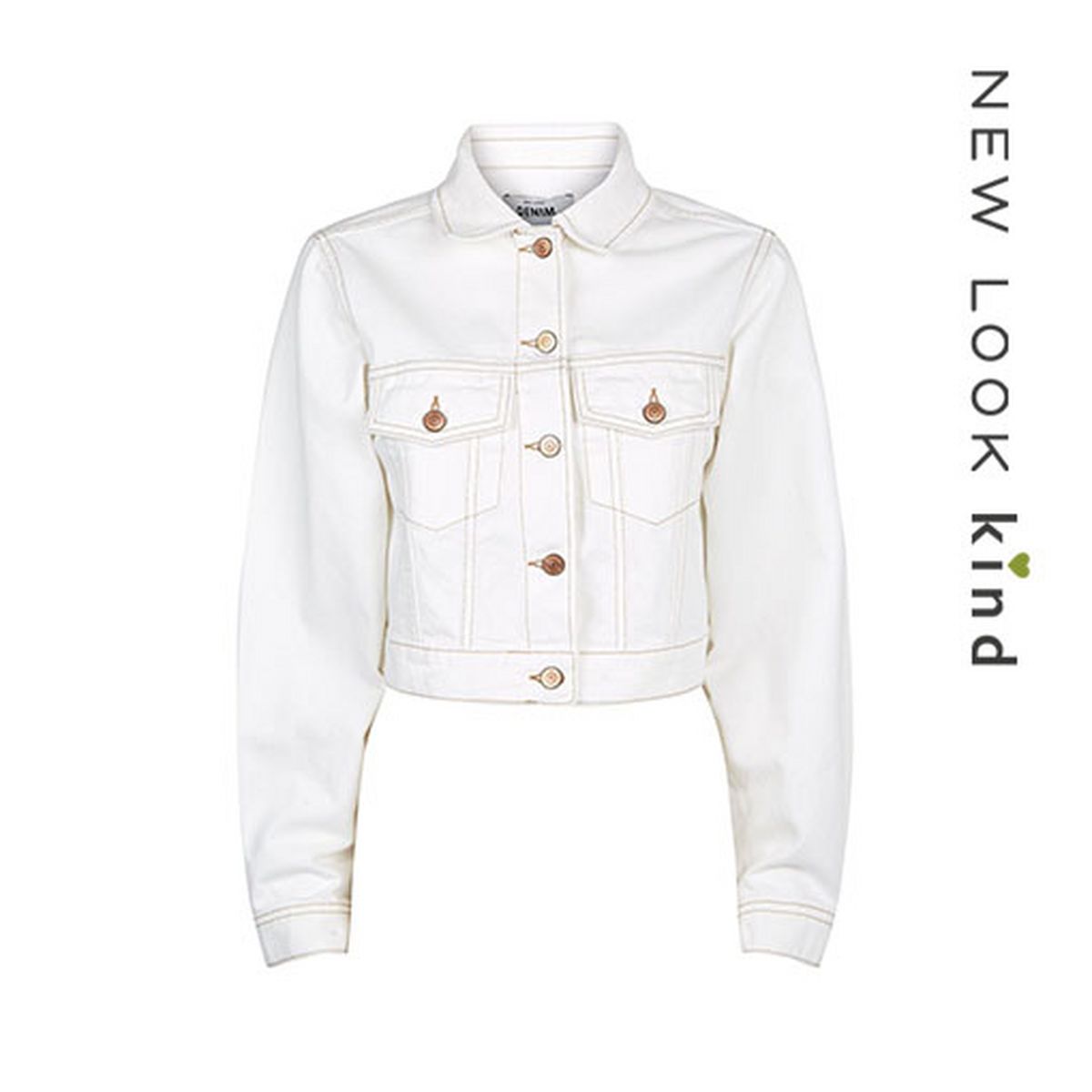 Off White Cropped Denim Jacket
£27.99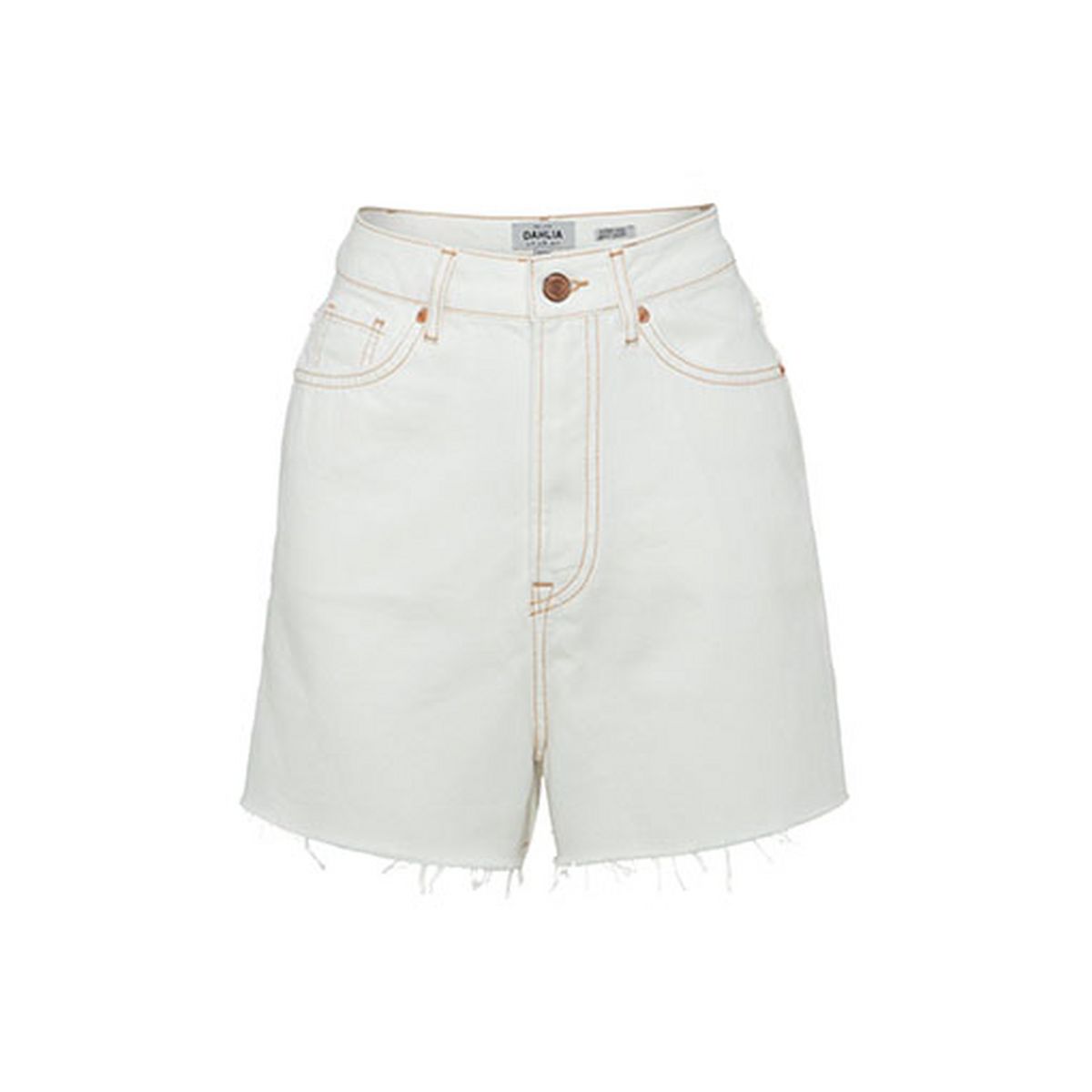 Off White Frayed High Waist Mom Shorts
£19.99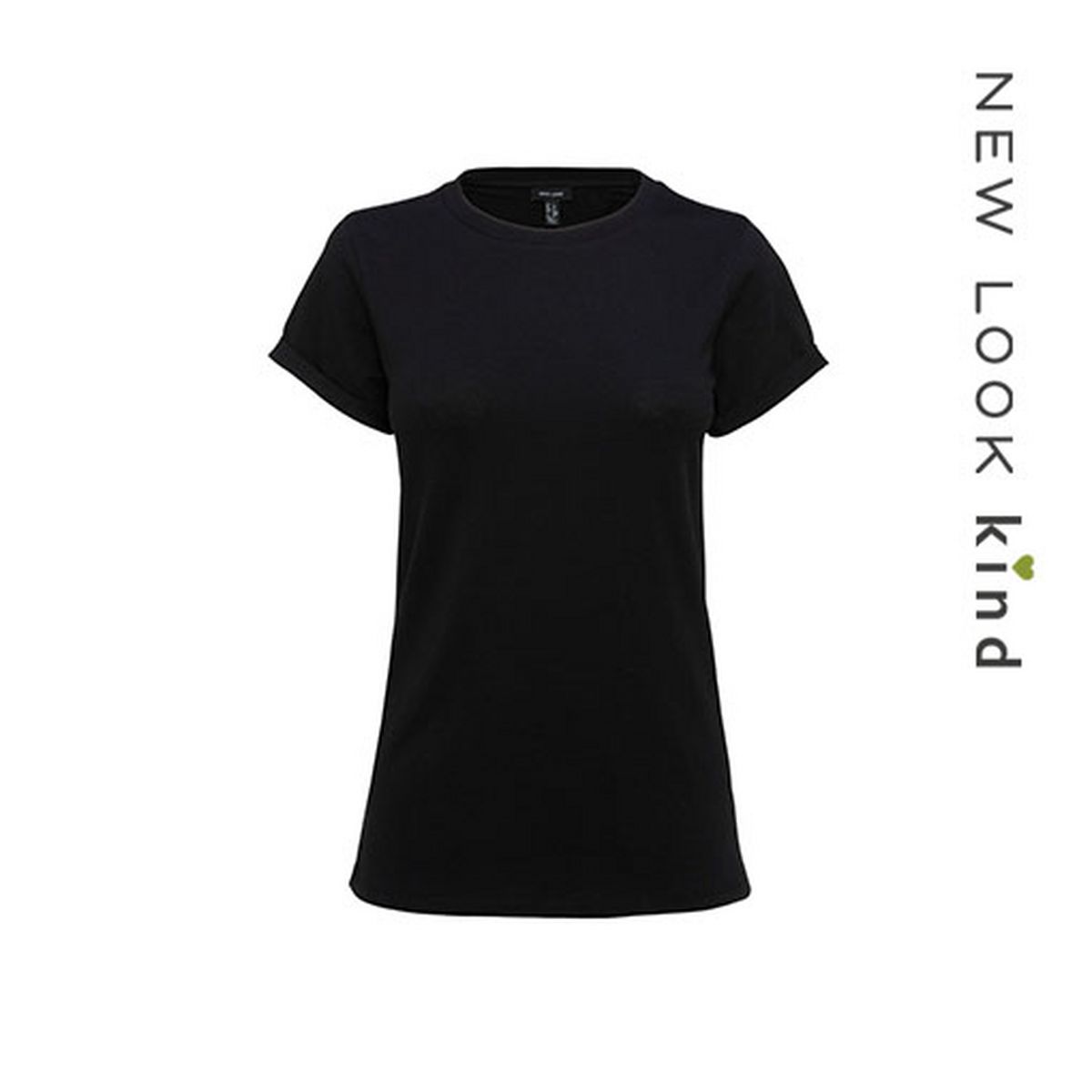 Black Cotton Roll Sleeve T-Shirt
£8.99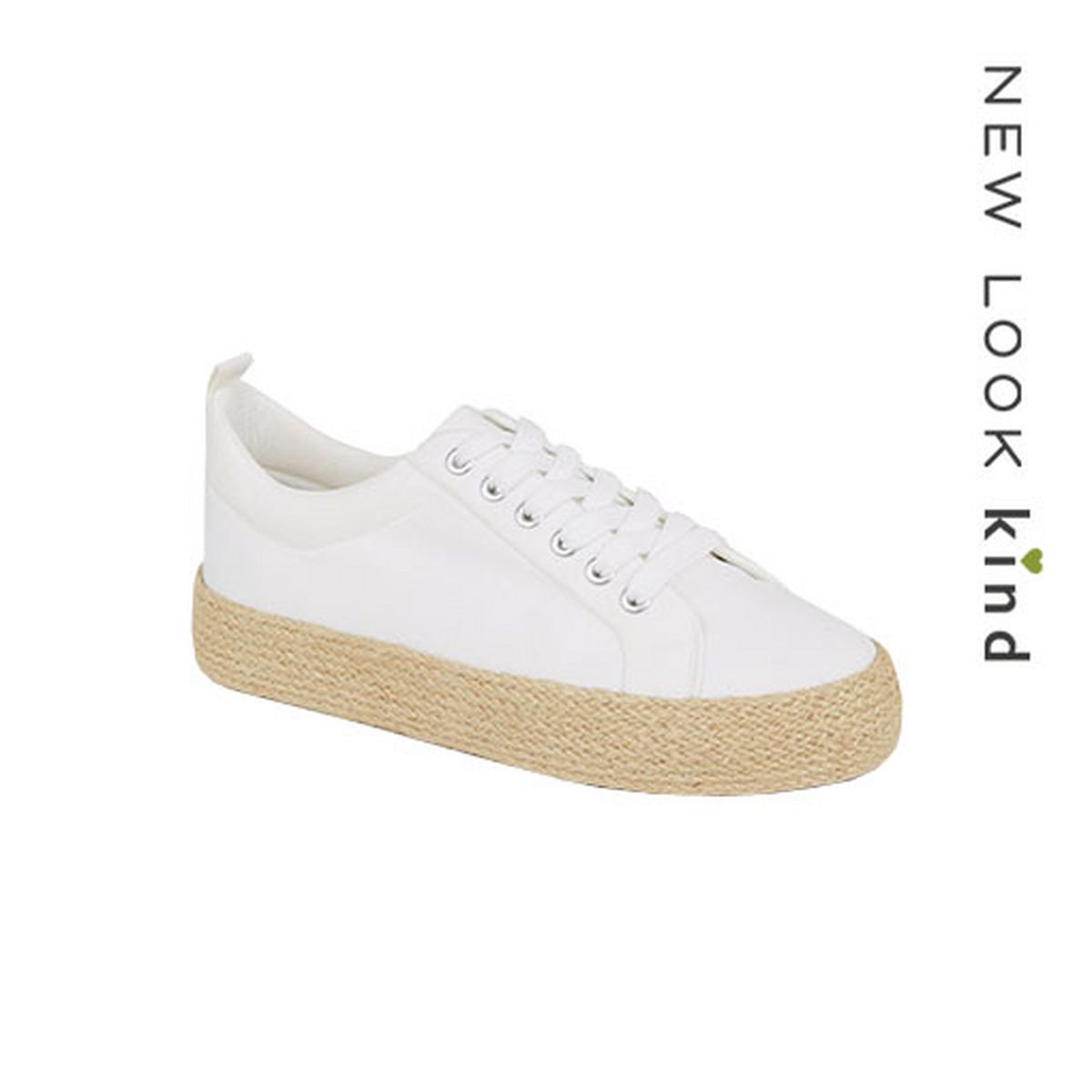 White Canvas Espadrille Flatform Trainers
£19.99