Skip to content
Skip to navigation
New Arrivals
12 White Denim Pieces to Instantly Refresh Your Wardrobe
by Emma Menteath, Editorial Lead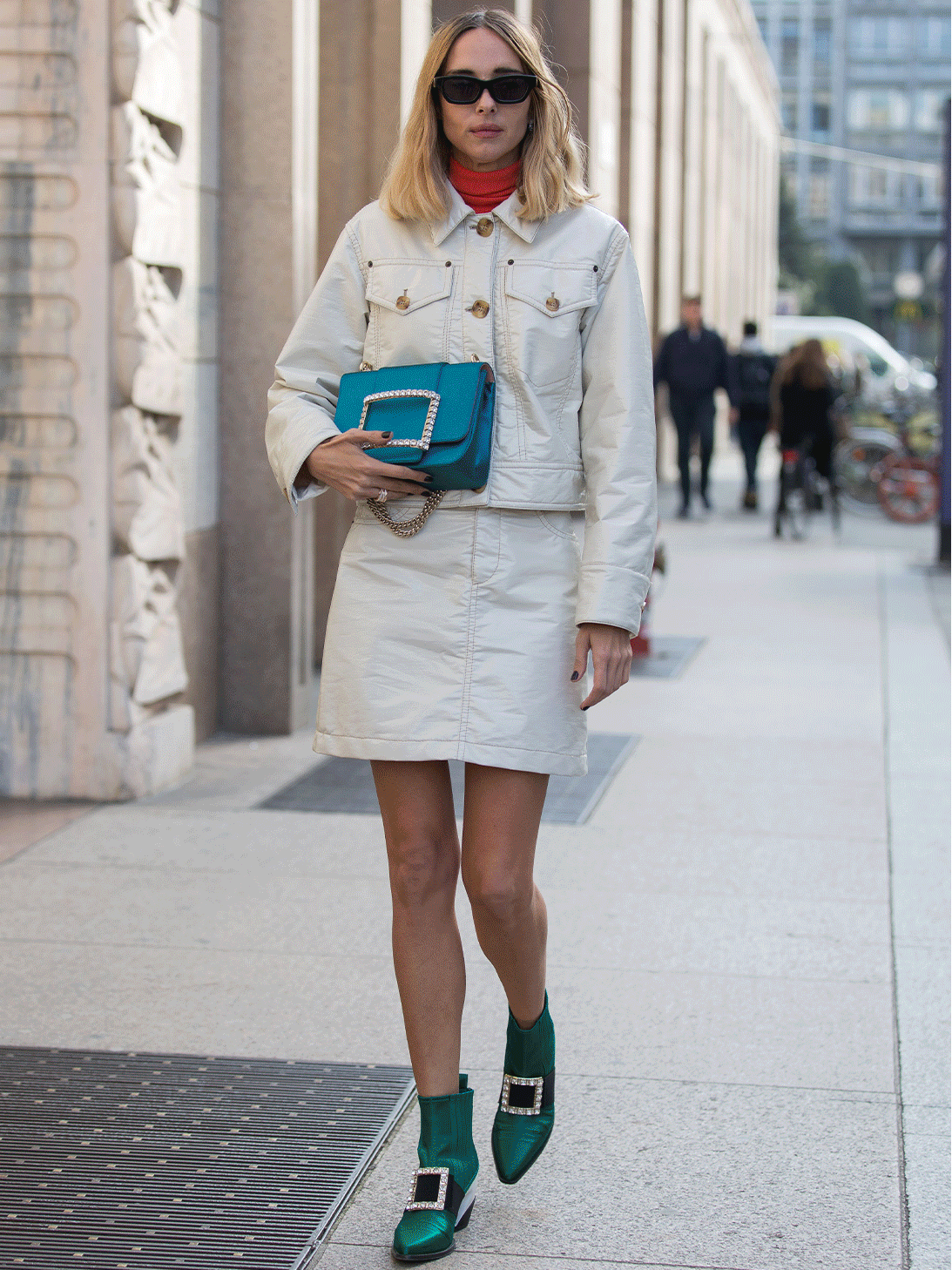 Looking for something to freshen up your summer wardrobe and carry you into autumn (we know, we can't believe summer is almost over, too)? Well, there's nothing fresher than white denim.  

It's easy to wear, versatile and ideal for taking you through those desk-to-dinner kind of days. Elevate your white denim by styling it with a matching tee and gold jewellery for an on-the-go look that screams "I've got my life under control!" even though that might not always feel like the case. 

Add a white denim jacket to your alfresco dinner look or match it to a pair of white jeans for a new take on the Canadian tuxedo – either way, there's no denying the endless ways to wear white denim. 

And P.S, you actually get better at not messing up your white clothes the more you wear them. We've #triedandtested it. 

Keep scrolling to discover our fashion team's 12 must-have white denim pieces that you'll want to add to your shopping basket…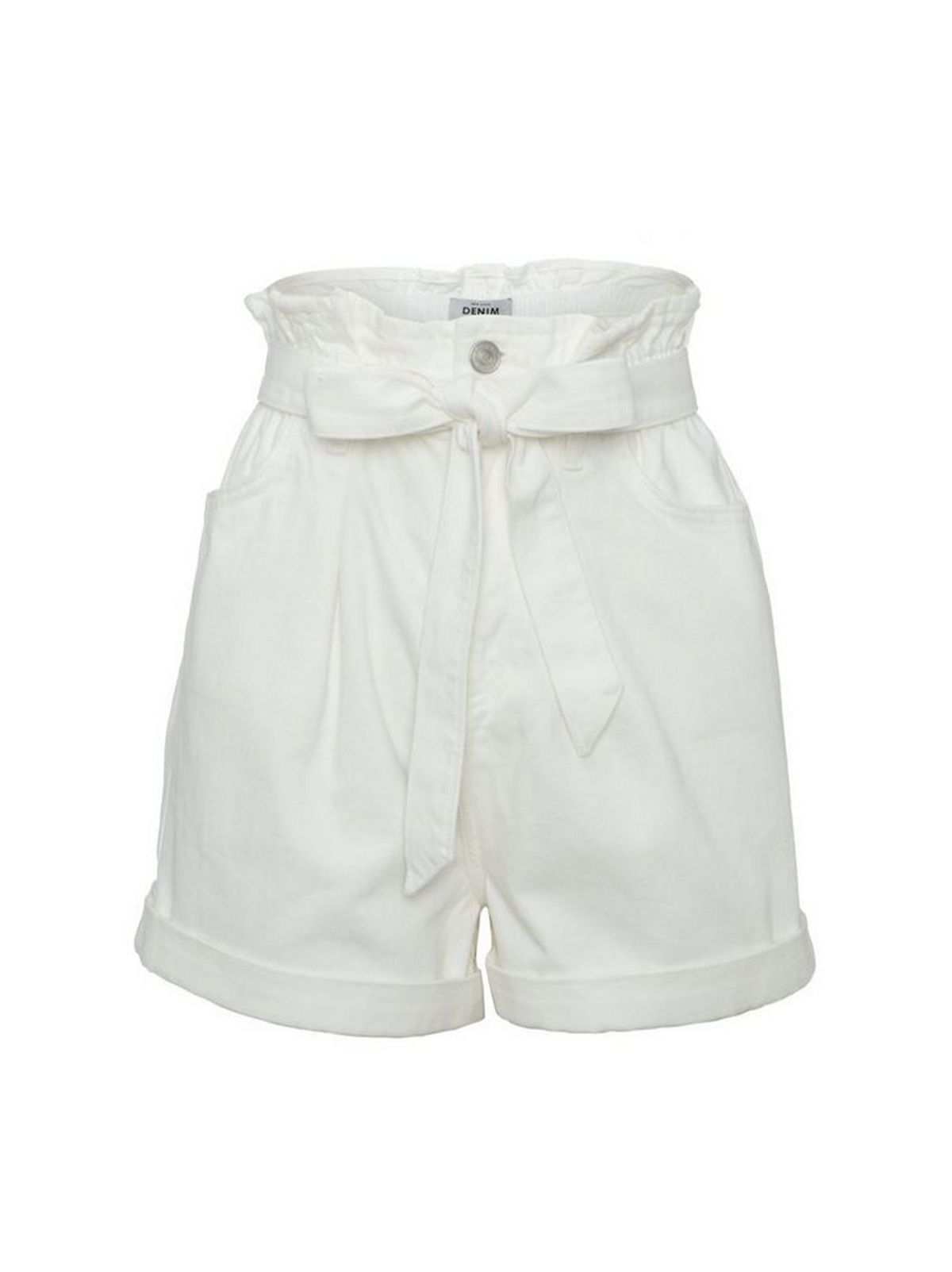 1. Off White Tie Waist Denim Shorts - £19.99
Still looking for a cute pair of summer shorts to go with all your favourite floral tops? Well, the search is over; these white denim tie-waist shorts are just what you need. Dress them down with matching white trainers or dress them up with a pair of espadrille wedges.
Shop now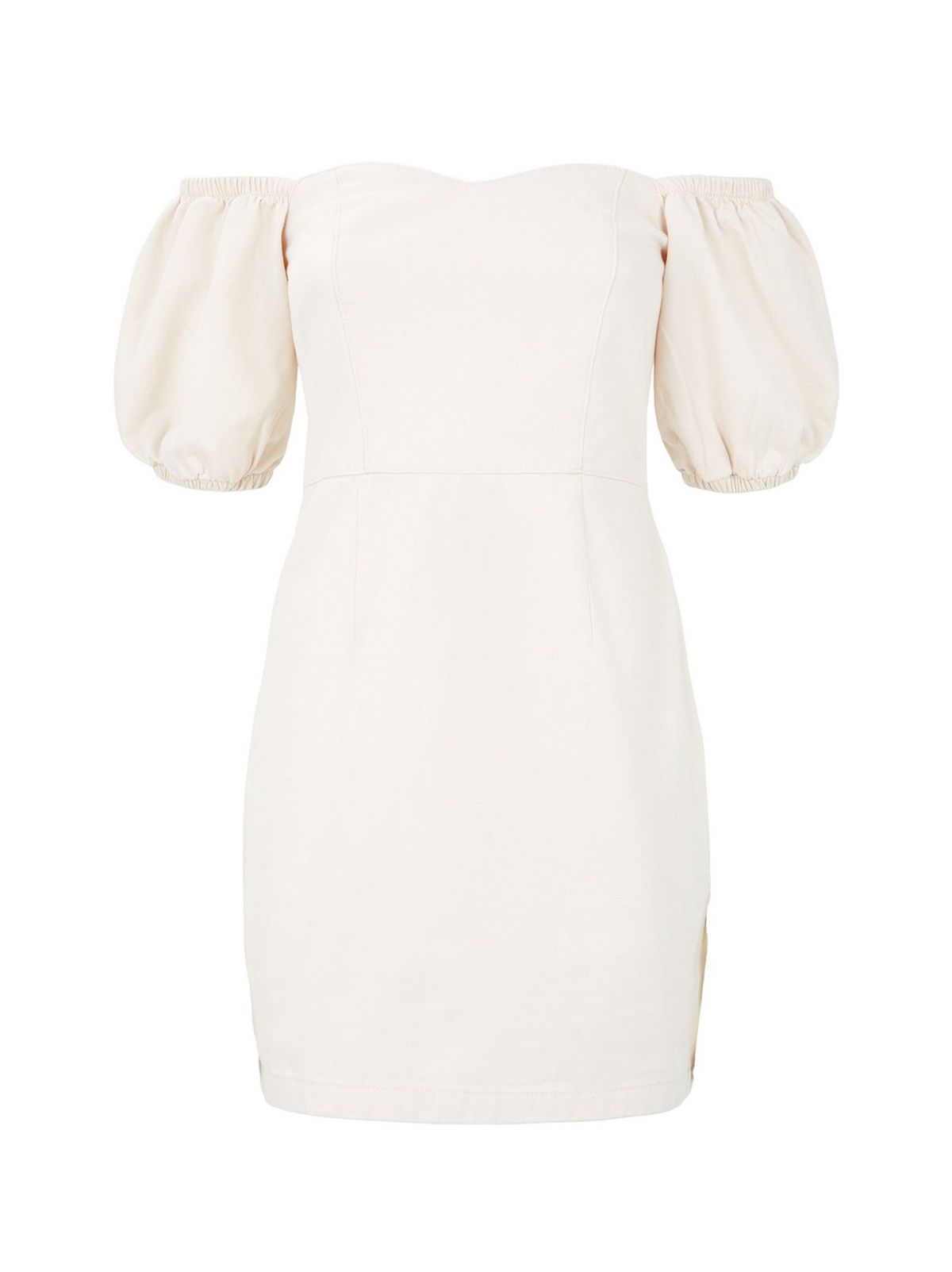 2. Off White Puff Sleeve Denim Dress - £22.99
This puff sleeve white denim dress is so good, we keep having to restock it- we blame its adorable puff sleeve detailing. Did someone just click 'add to basket'?
Shop now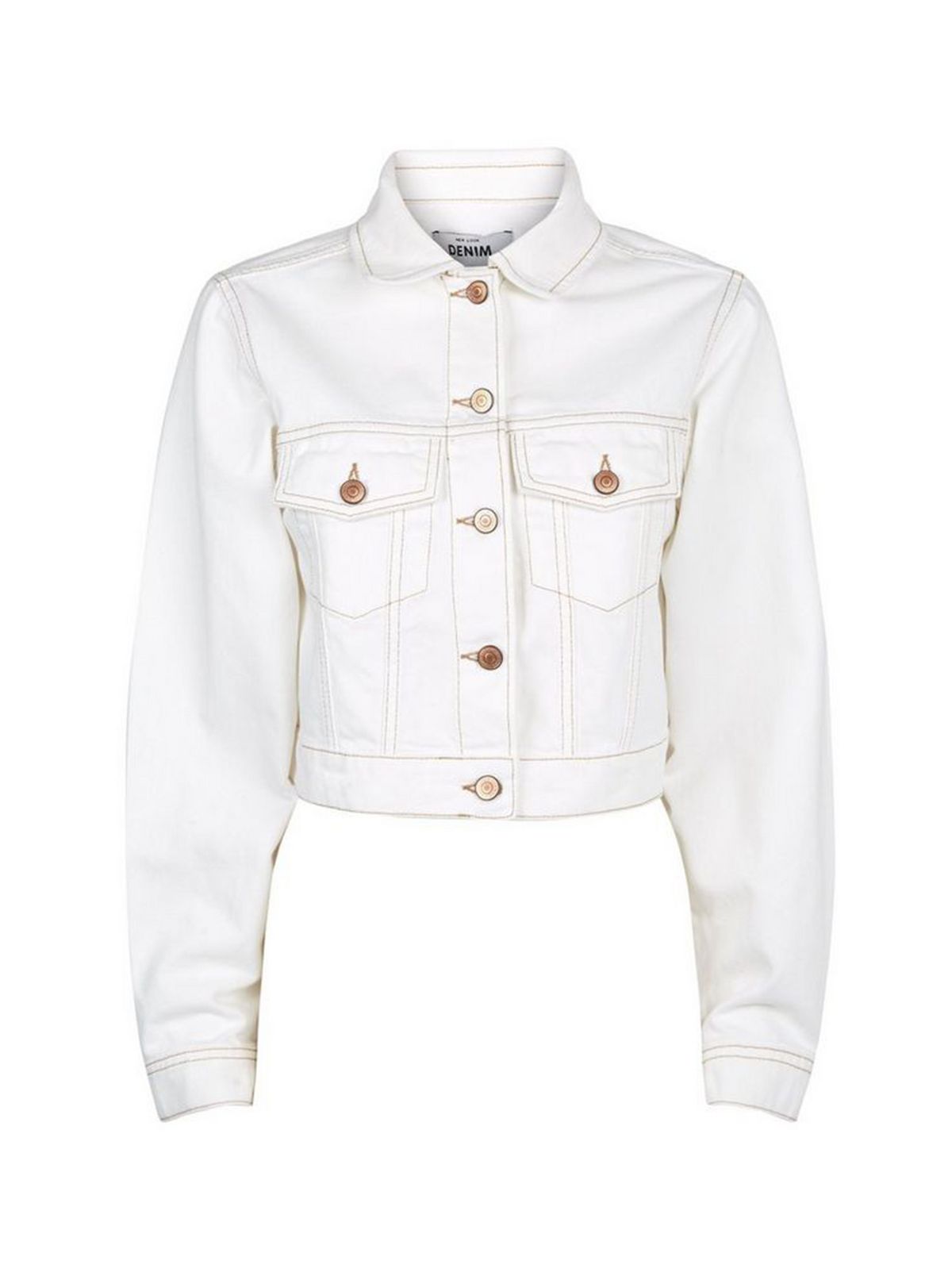 3. Off White Cropped Denim Jacket - £27.99
A denim jacket makes for a trusty outerwear choice for those end-of-summer months. Easy and light to carry around with you in case the weather starts to act up while you've having drinks in the park or catch-ups out with your girls.
Shop now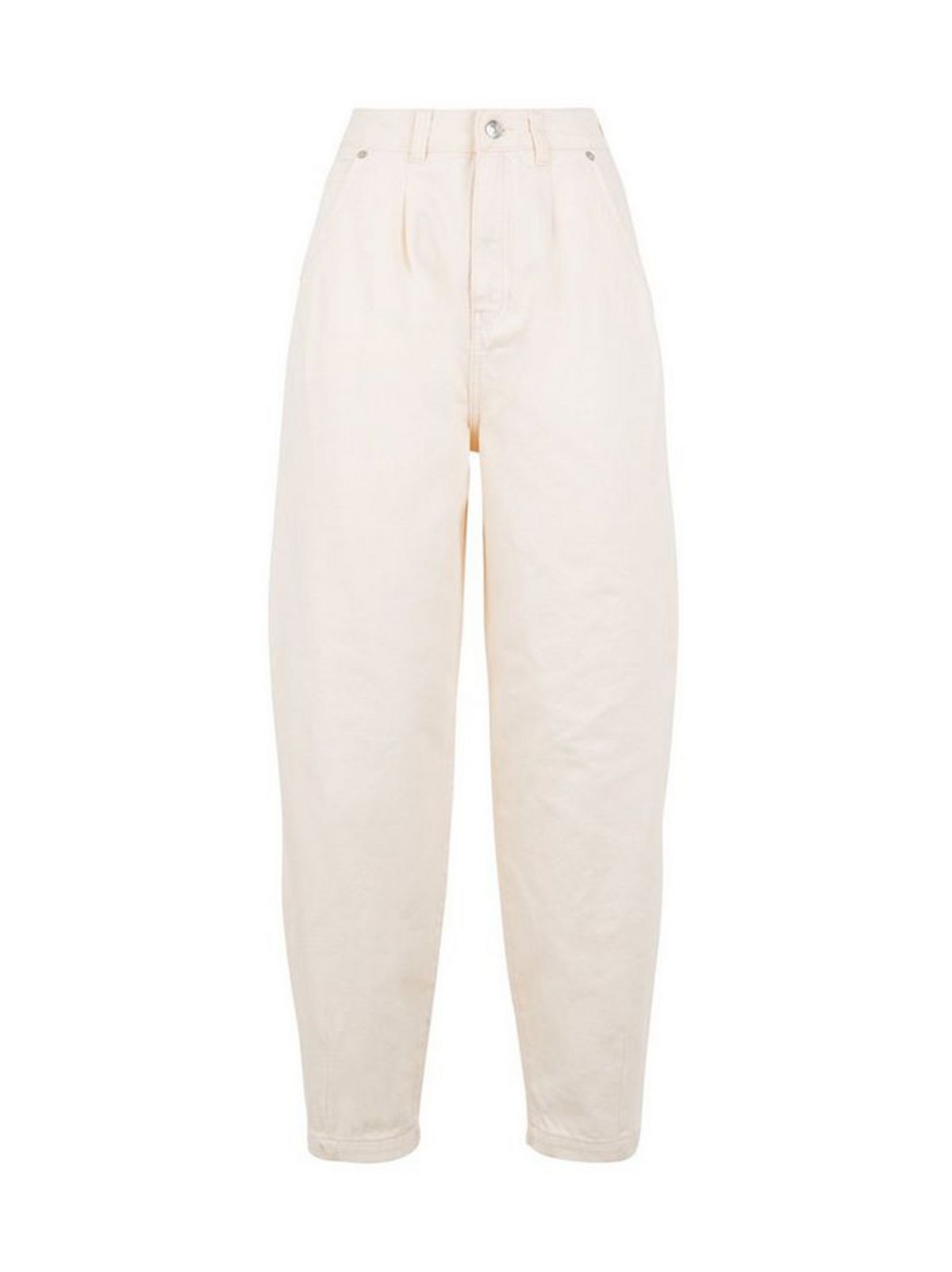 4. NA-KD Off White Relaxed Fit Jeans - £40.95
We've all fallen for the much-loved mom jeans over the past couple of months, so why not freshen up your wardrobe with a new in white denim pair? The high-waist detailing makes for the ideal tee tuck and a vintage take on denim.
Shop now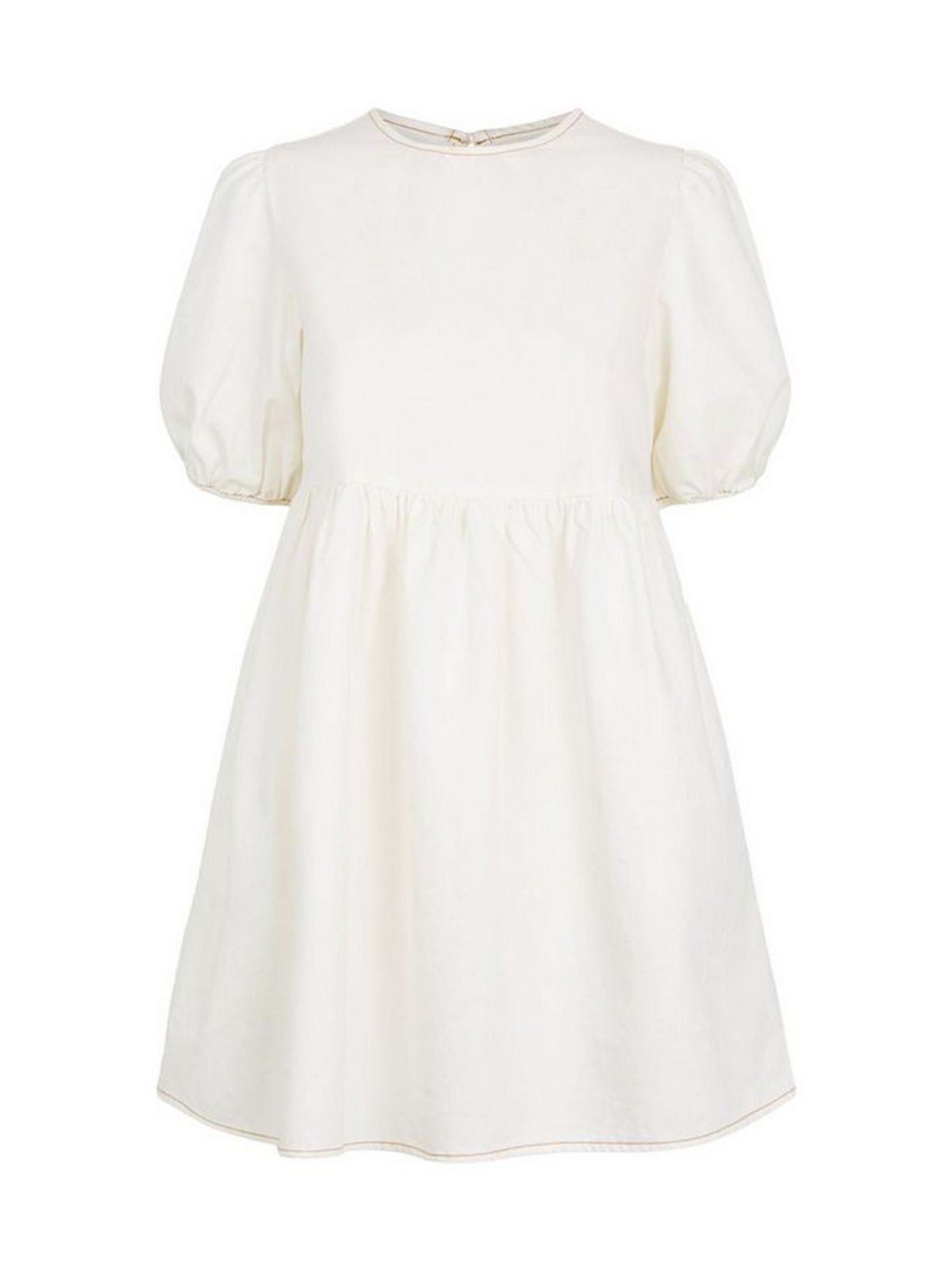 5. Off White Denim Puff Sleeve Smock Dress - £22.99
The most talked about dress this summer – the smock dress. And we can totally see why. Versatile and easy-to-wear is exactly what we need right now. It's the kind of dress you can wear for grocery store runs or afternoon tea with mom.
Shop now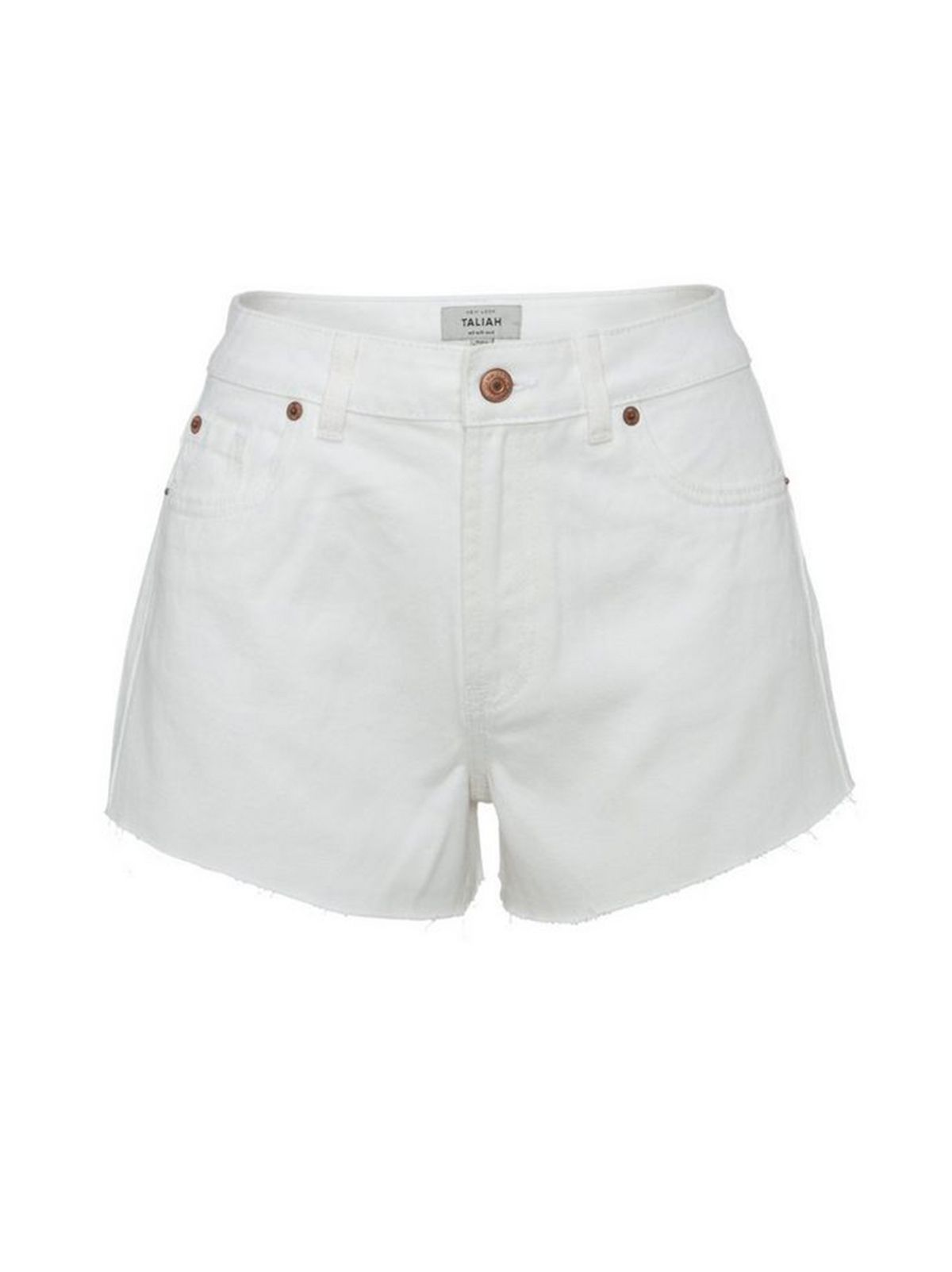 6. Off White Frayed Denim Shorts - £15.99
If Kate Moss taught us anything, it is how to style a pair of frayed denim shorts. Take inspo from Kate's go-to festival look and style your denim shorts with biker boots and a vintage-inspired rock tee.
Shop now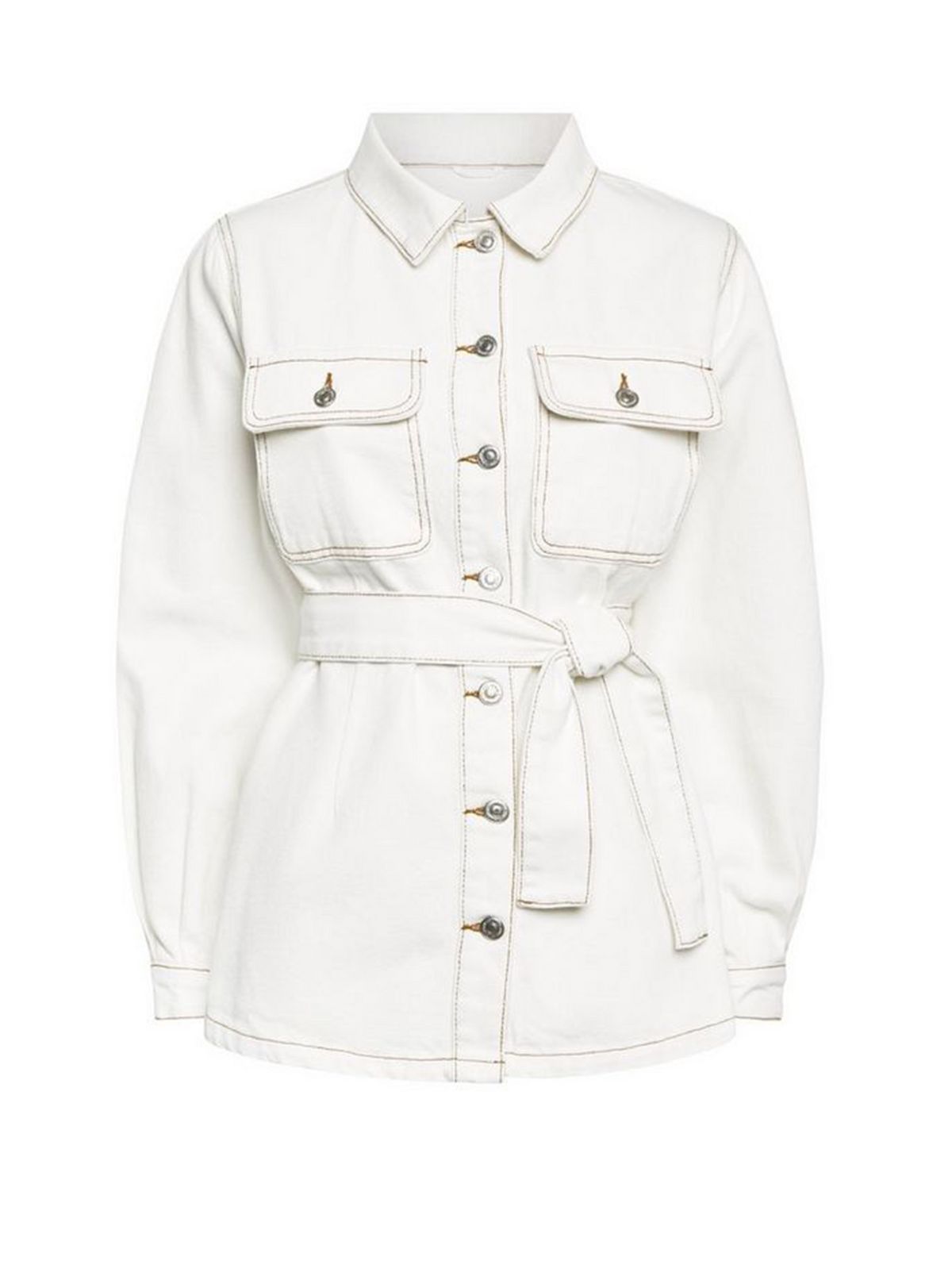 7. Off White Denim Belted Puff Sleeve Jacket - £27.99
Perfect for those trans-seasonal days when the weather refuses to make up its mind. This white denim belted jacket looks great styled with a pair of heels and cycling shorts – very Bella Hadid – or dressed down with jeans and trainers. And, before you ask, denim on denim is totally a vibe.
Shop now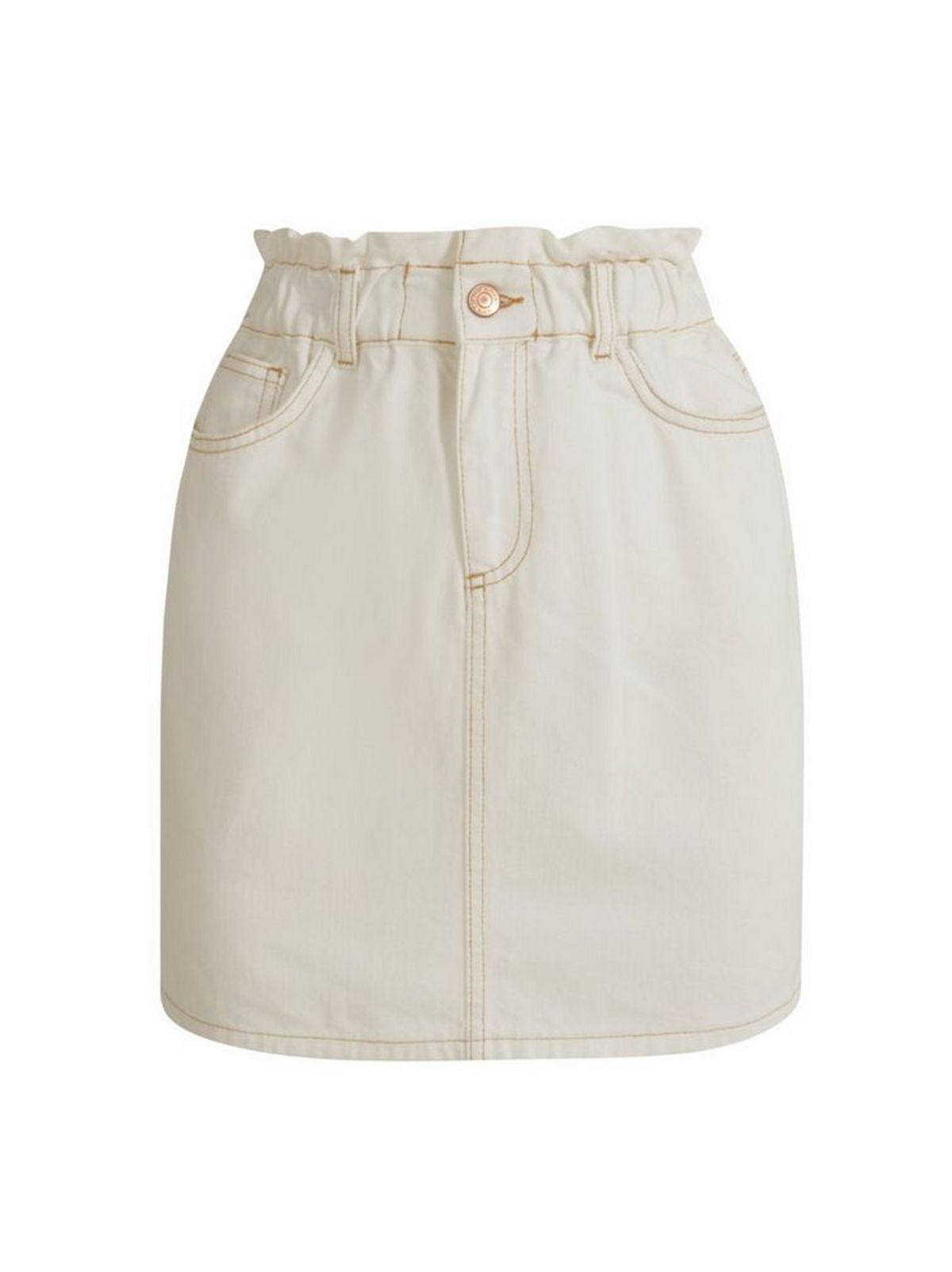 8. Off White Elasticated High Waist Denim Skirt - £19.99
Don't ever underestimate the power of a denim skirt. One of summer's most versatile fashion pieces that can be styled with just about anything. Remix your denim collection and opt for a white denim one this summer.
Shop now
9. Cream Denim Belted Midi Dress - £32.99
It's time to button and fasten up in our white denim belted midi dress- this is denim done differently and we love it! It's the kind of piece you can dress up and wear to work. You won't even realise you're wearing denim.
Shop now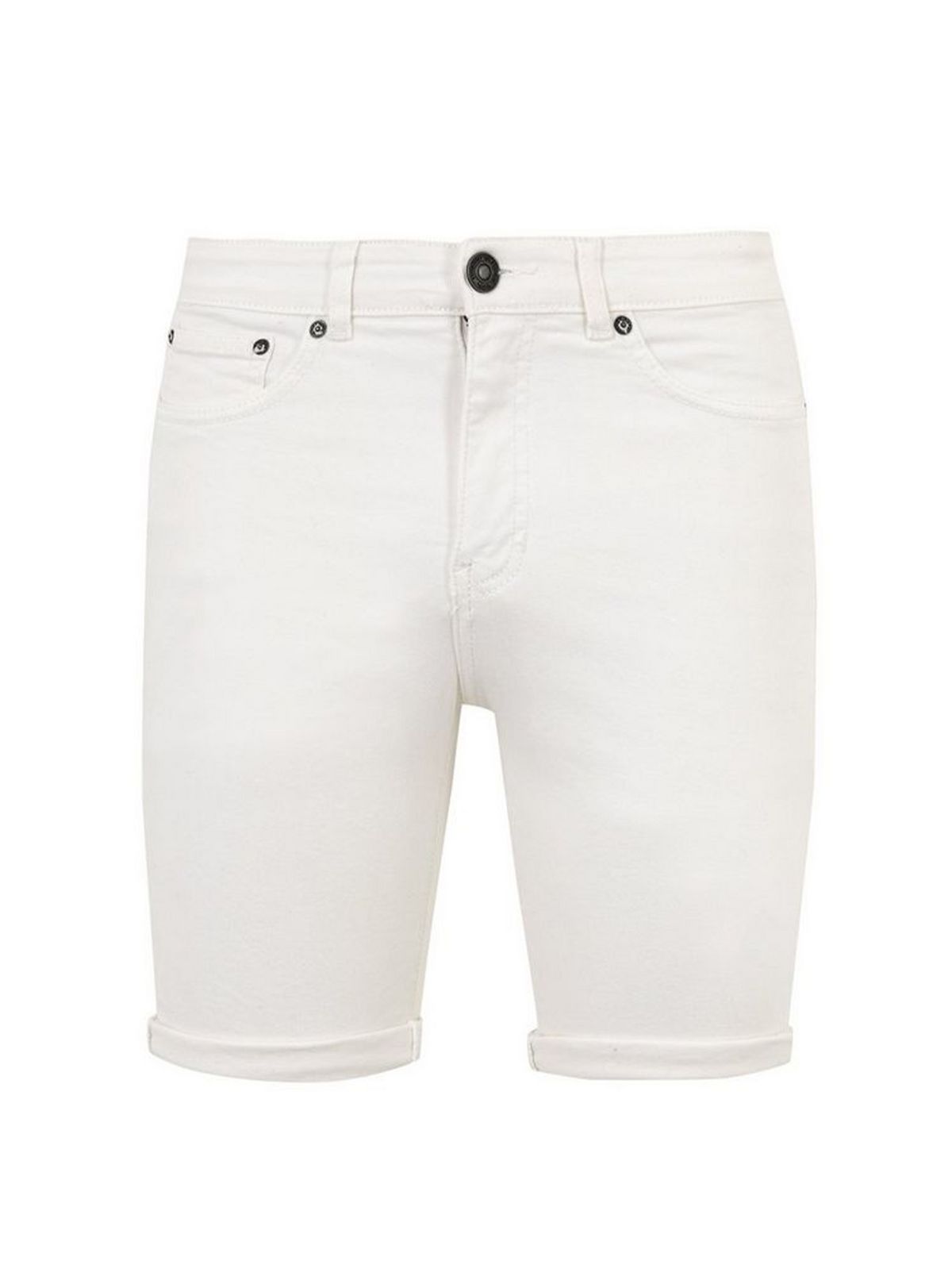 10. White Denim Shorts - £22.99
One of summer's hottest trends this season: denim cycling shorts, also known as Bermuda shorts. Who would have thought this 00s trend would show it's face so soon, and we couldn't be more pleased. We love the idea of these denim shorts styled up with knee-high boots and a blazer. Too early for knee-high boots? Why not try buckle-strap sliders for a fashion-forward look.
Shop now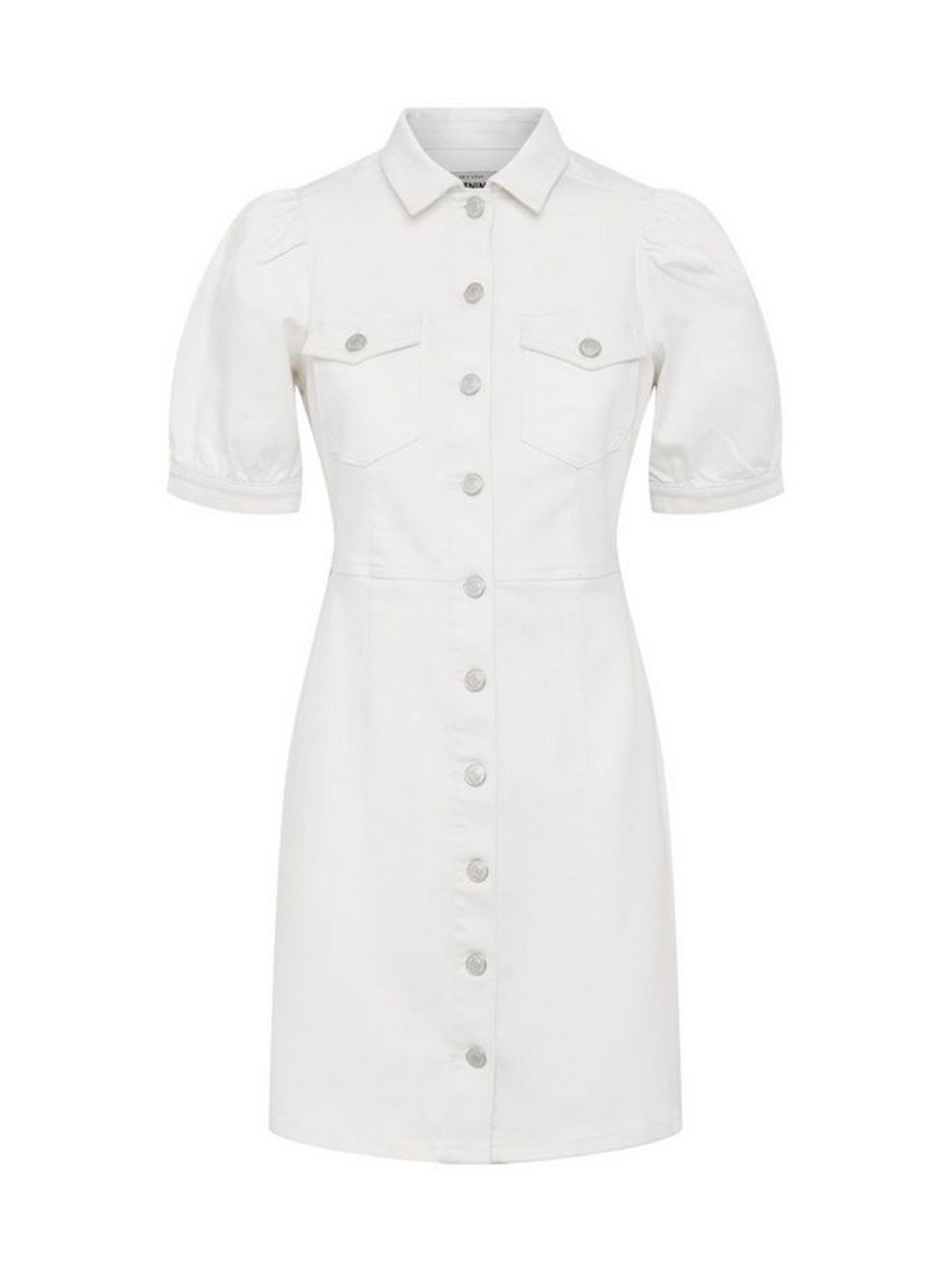 11. White Denim Puff Sleeve Mini Dress - £25.99
Embrace the Western trend with this puff sleeve mini dress. We can't wait to strut our stuff in this white denim dress and a pair of knee-high boots come autumn. When the temperature drops, layer your dress over a thin knit to take you from summer to autumn in a (stylish) cost-effective manner.
Shop now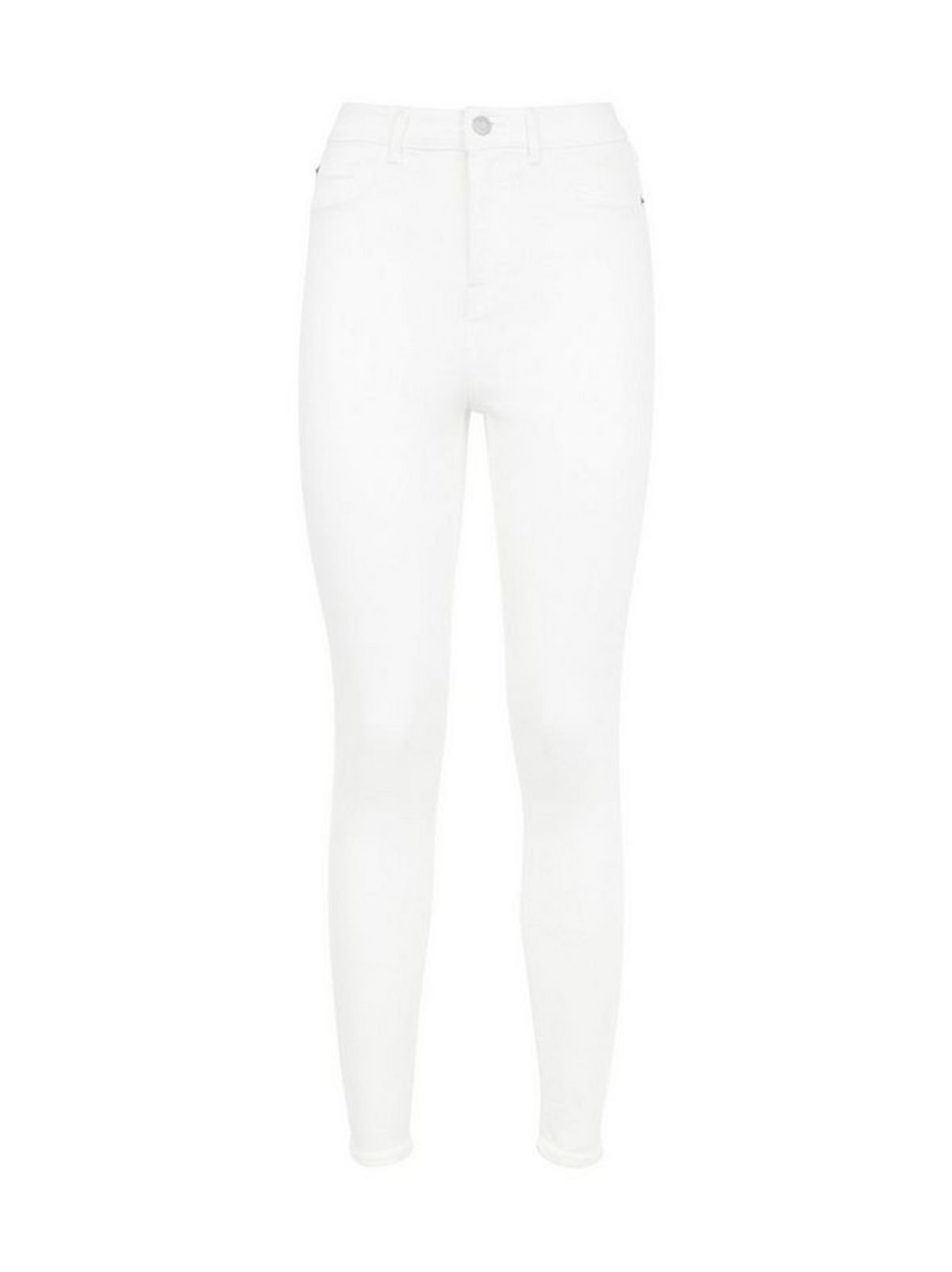 12. White 'Lift & Shape' Skinny Jenna Jeans - £25.99
Forever a classic, and for a good reason, our 'lift & shape' skinny jeans are the kind of jeans that'll have you checking out your own butt each time you pass the mirror. They're also the kind of feel-good jeans that are not only good to you, but the environment too.
Shop now