Skip to content
Skip to navigation
New Arrivals
14 Cute Dresses from £9.99 for All Your Weekend Plans
by Chloe Wilshere, Content Creator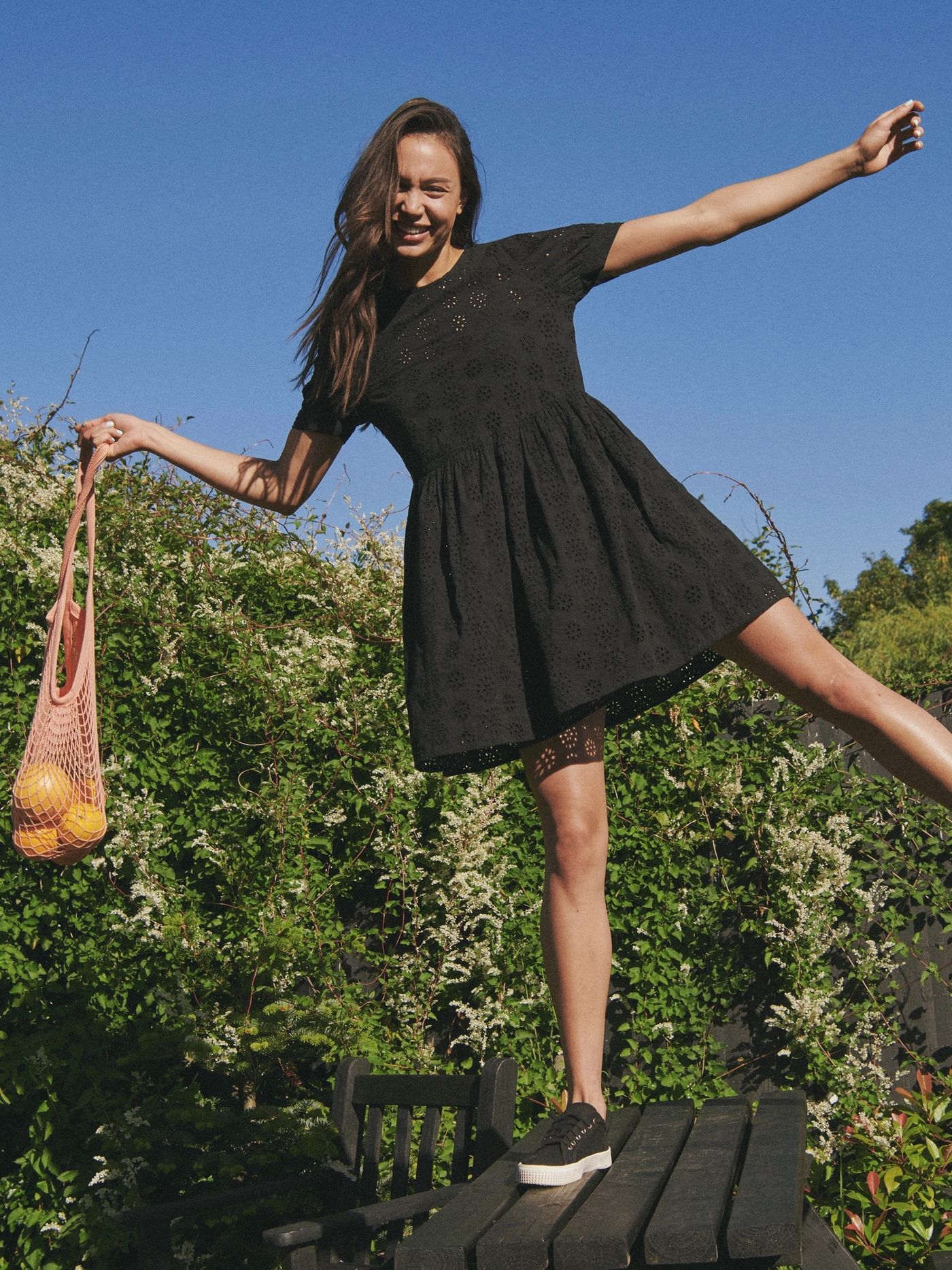 Whether it's brunch with the girls, a stroll around your local park or dinner and drinks, it's almost certain that your weekend plans are in need of a cute dress (or two). So, in honour of payday, it only seems right to treat yourself to a cute new dress for all your plans. Whatever you have in your diary, we've rounded up 14 cute dresses from just £9.99 to see you through the weekend and beyond.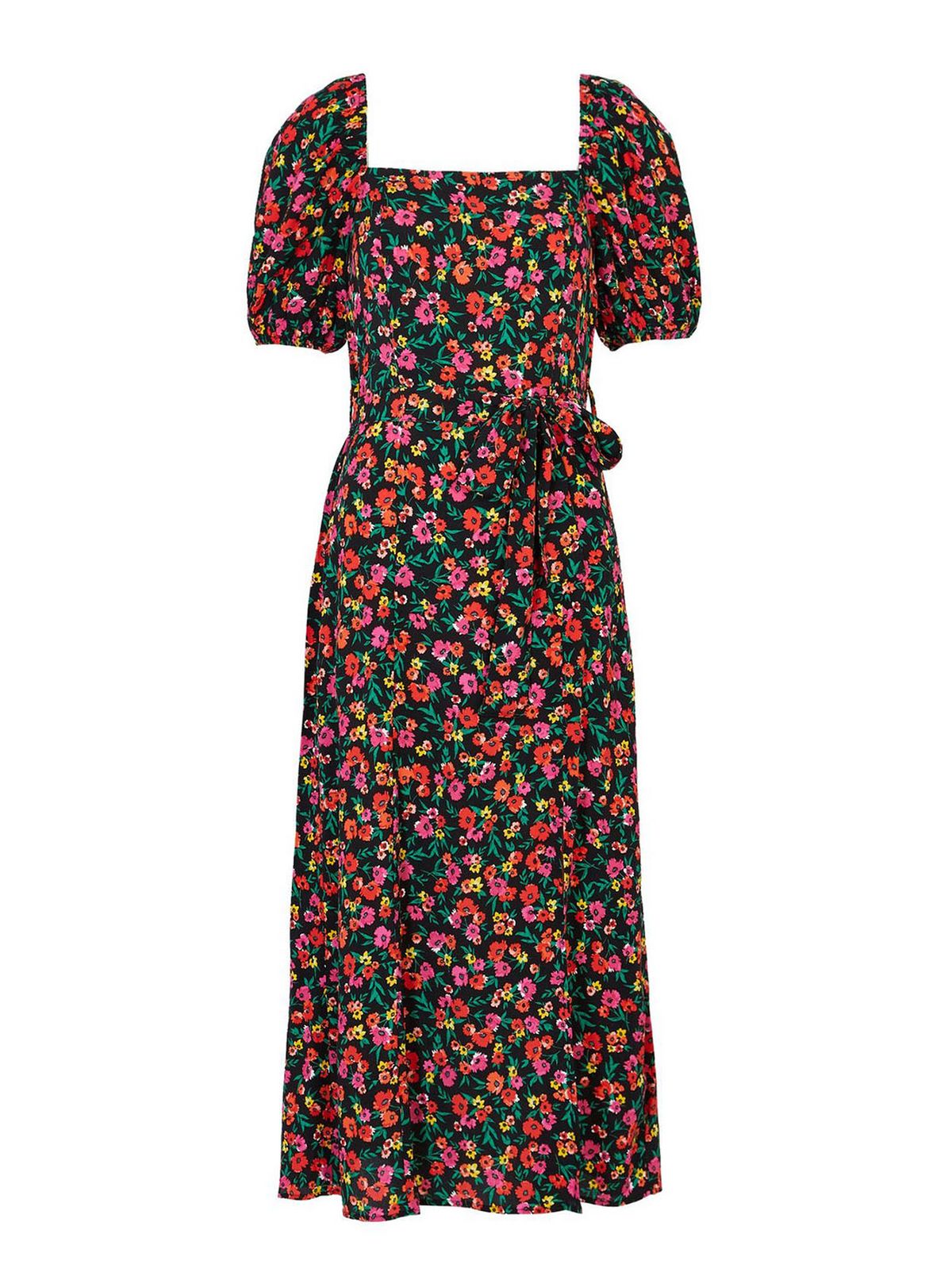 1. Black Floral Puff Sleeve Belted Midi Dress - £25.99
The forecast may be dull, but that doesn't mean your dress needs to be. So, lift your spirits in this dreamy floral midi dress.
Shop now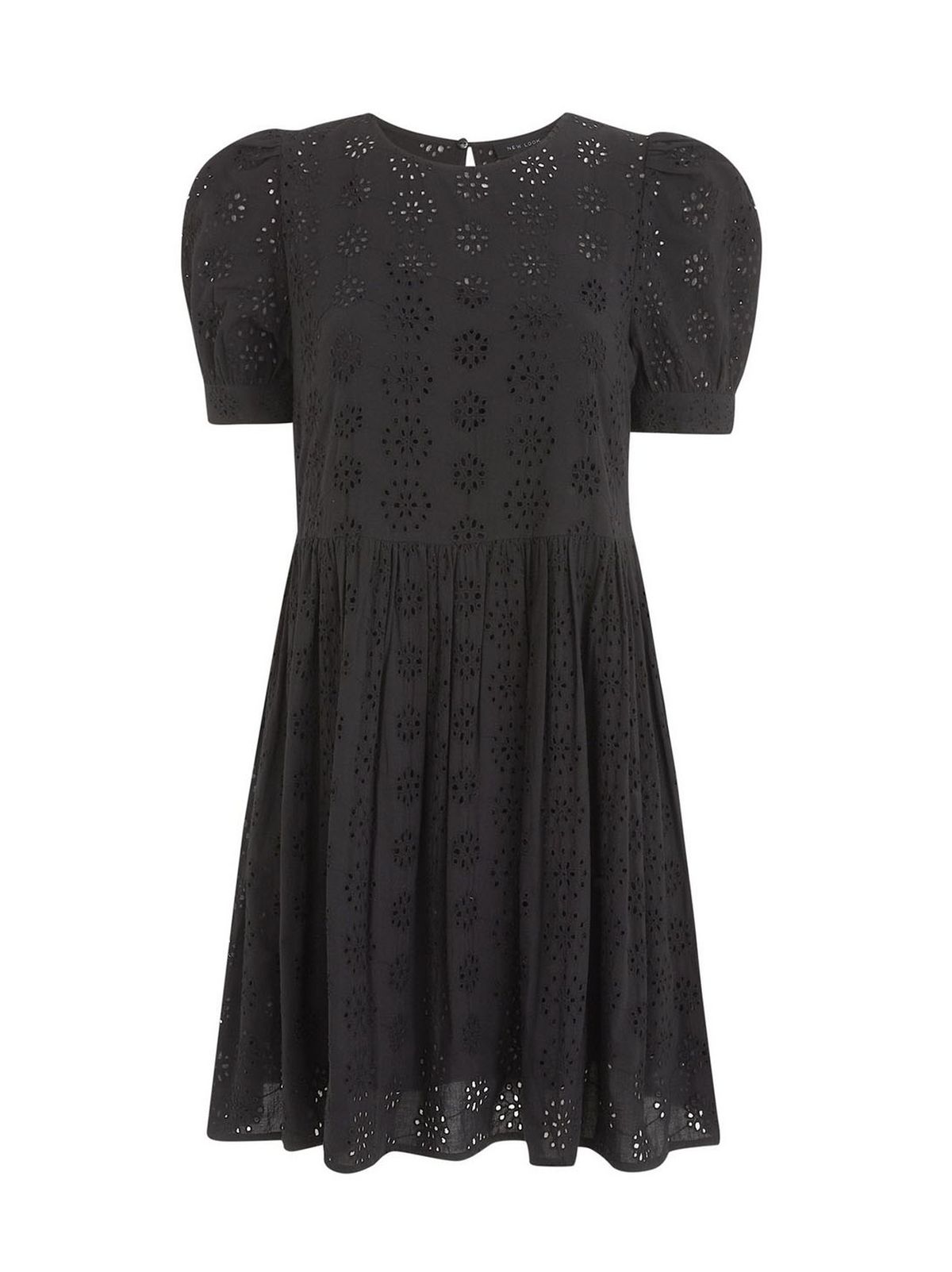 2. Black Broderie Puff Sleeve Smock Dress - £27.99
If you're looking to add some dresses to your wardrobe that work perfectly for that in-between weather, then this black broderie puff sleeve smock dress is perfect for you. Not only does it look great with sandals and a straw bag on sunny days, but it looks equally as good with tights and biker boots when the weather's cold.
Shop now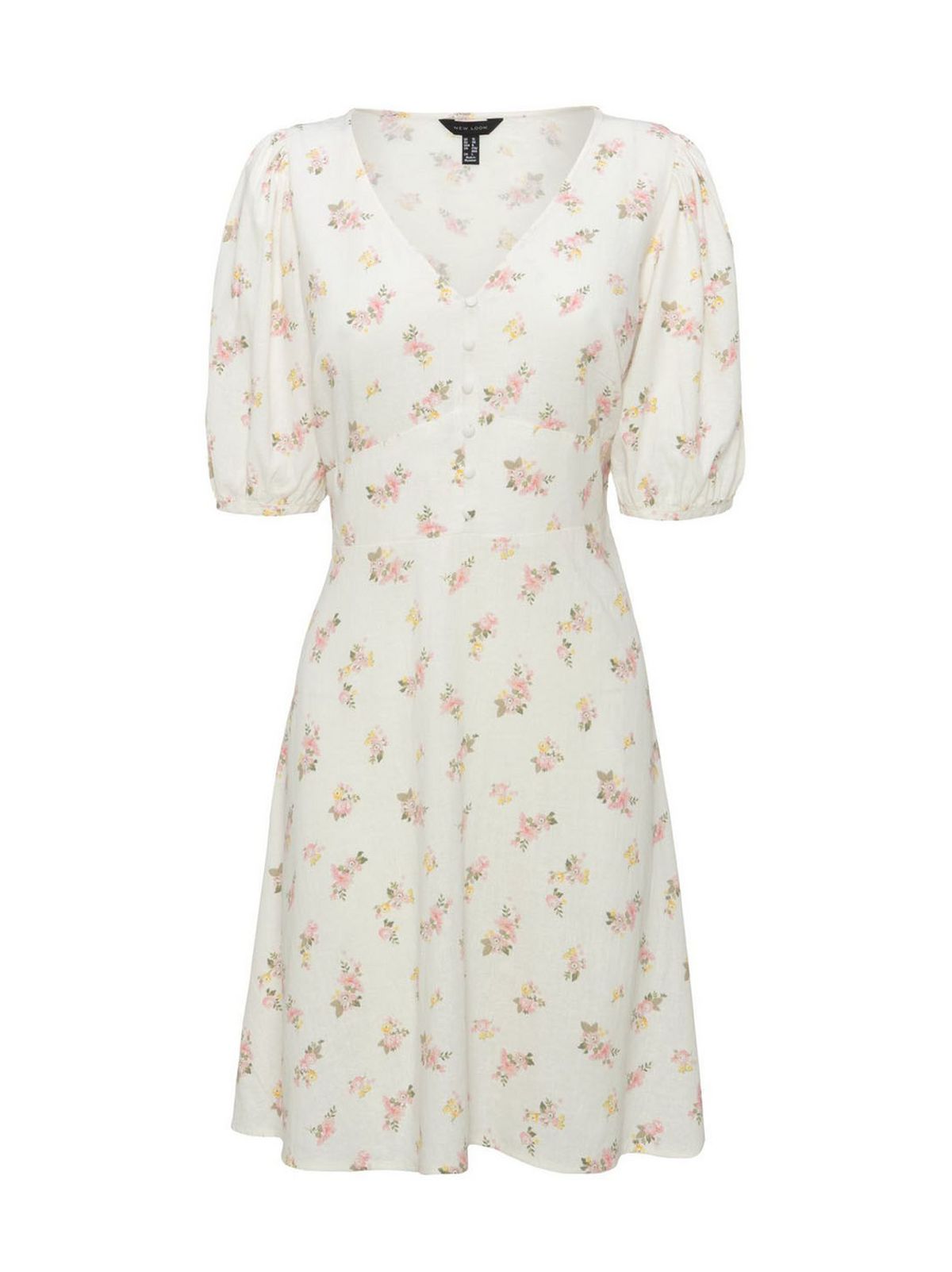 3. White Floral Linen Blend Tea Dress - £25.99
Not ready to say goodbye to summer just yet? Us neither. So, keep summer going with this cute white floral tea dress; and let's be honest, how can you resist it?
Shop now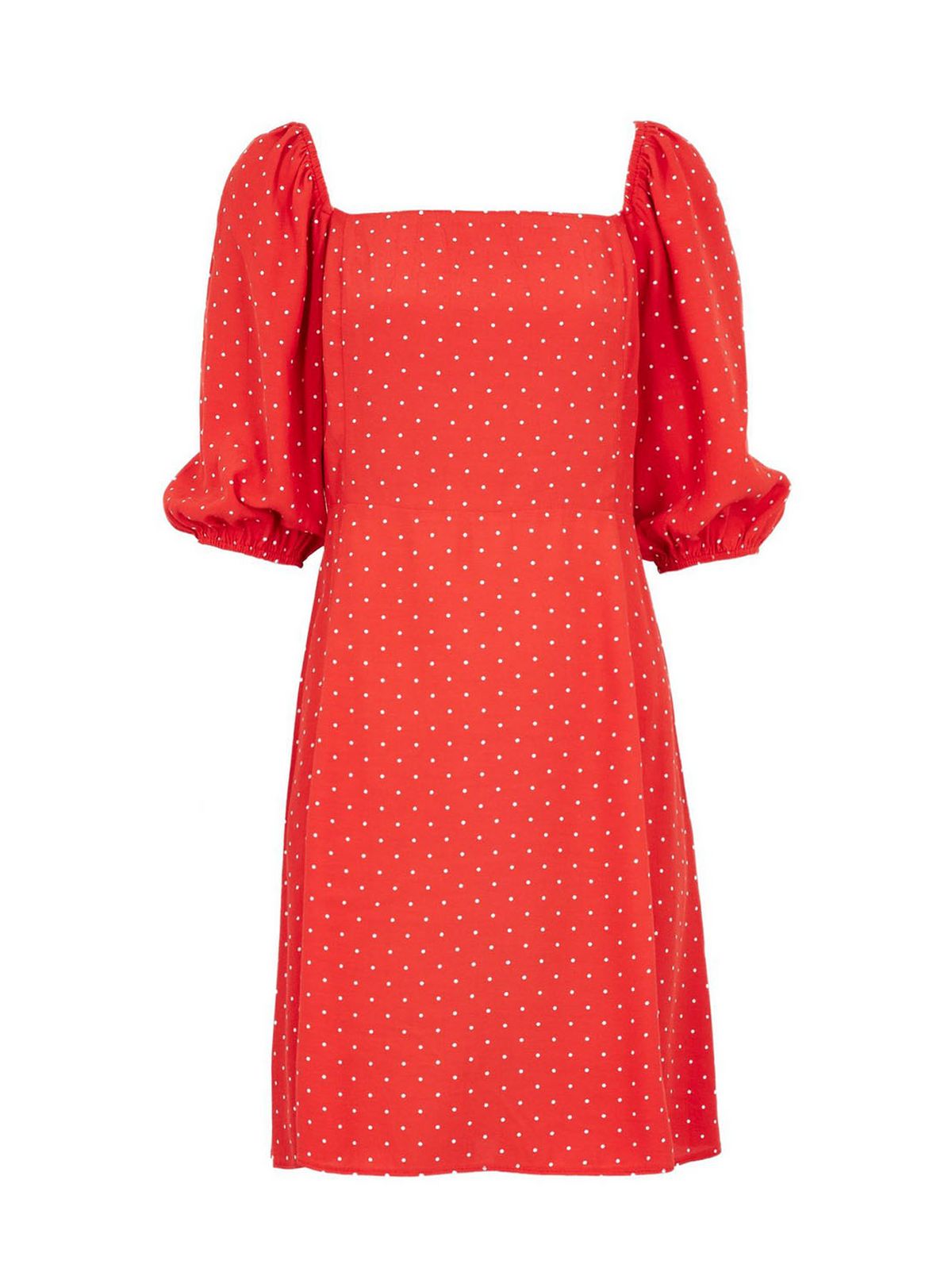 4. Red Spot Square Neck Puff Sleeve Mini Dress - £25.99
Go dotty for this red spot square neck mini dress. Whether it's date night or a trip to the bar with the girls, this spotted number is sure to tick all the right boxes for your weekend plans.
Shop now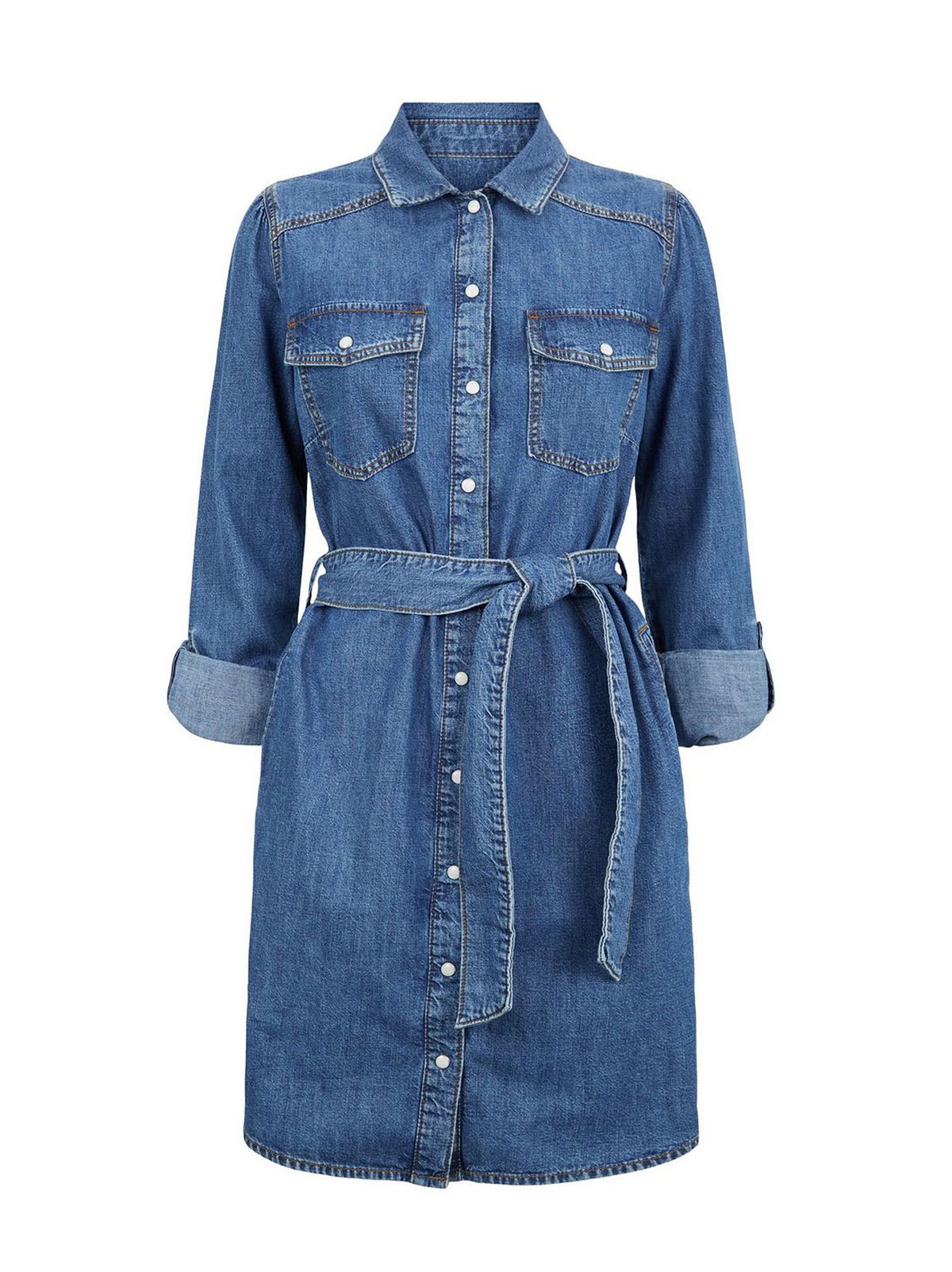 5. Blue Long Sleeve Denim Dress - £25.99
Denim is quite literally a girl's best friend, and if you don't already own a denim dress, then you'll want to snatch this one up ASAP.
Shop now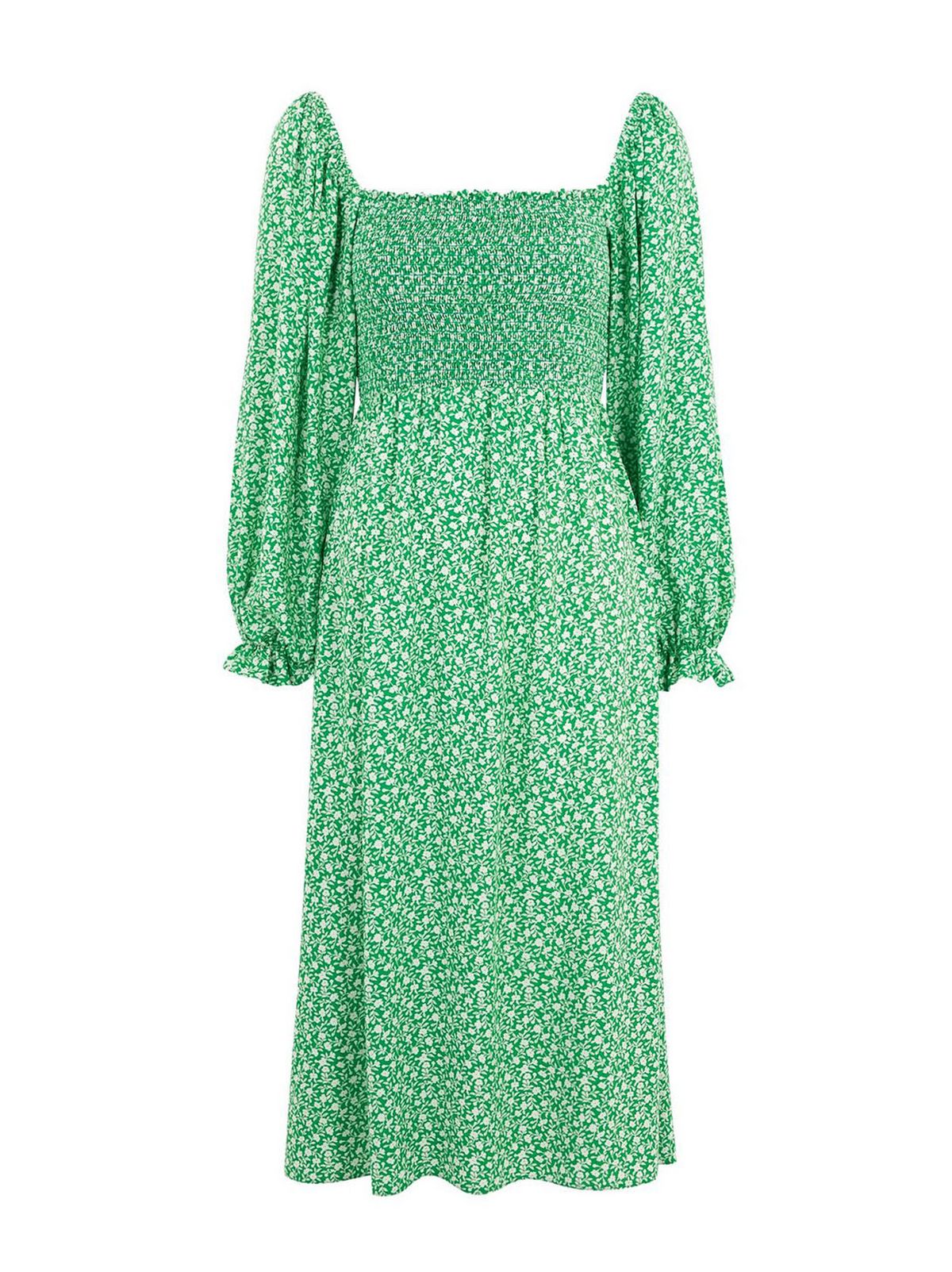 6. Green Ditsy Floral Shirred Long Sleeve Midi Dress - £29.99
If you wear this green ditsy floral midi dress on the weekend, then the sun is sure to make an appearance again just for you…is that enough to convince you that you need this midi dress in your wardrobe?
Shop now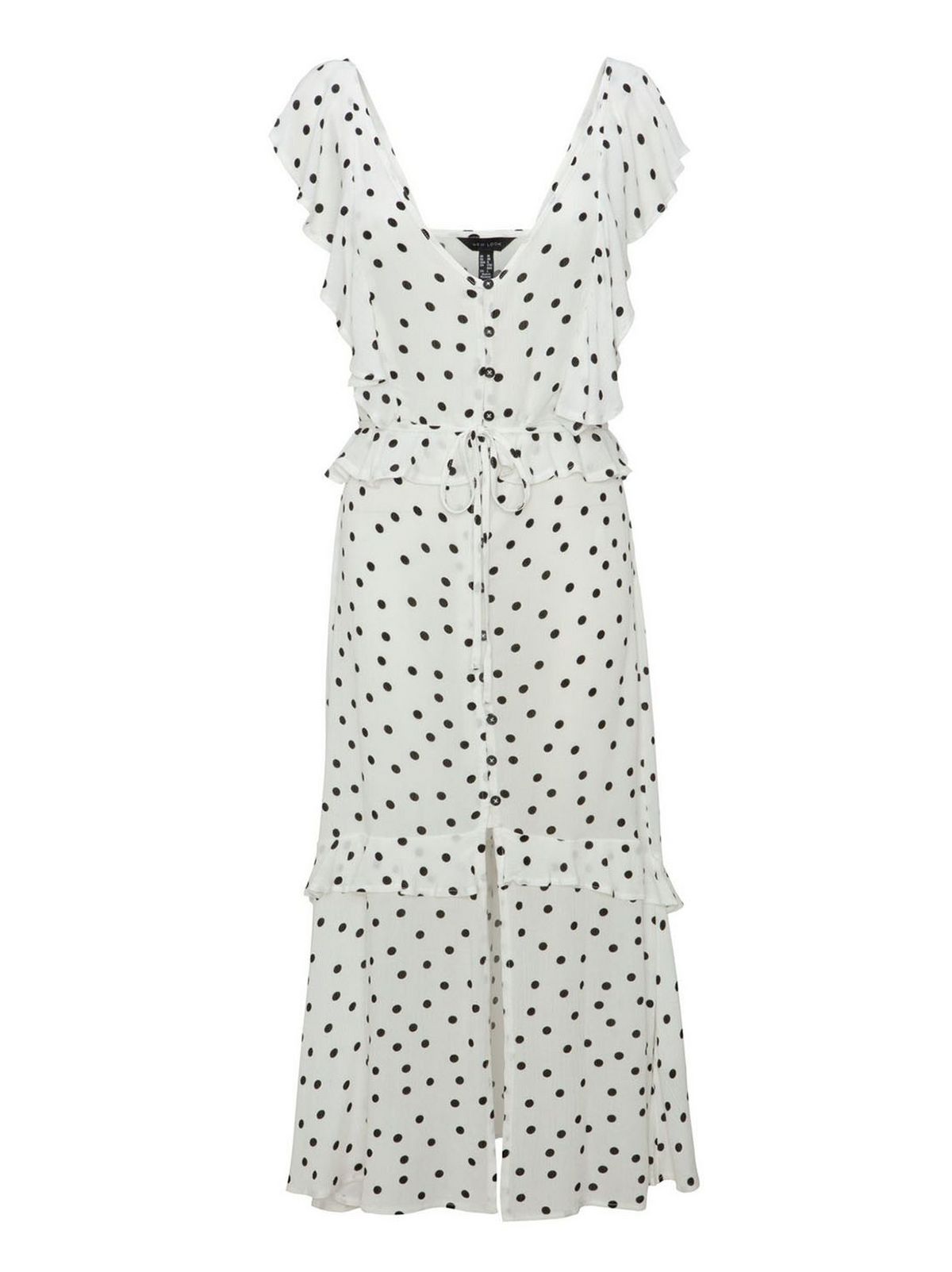 7. White Spot Frill Button Front Midi Dress - £27.99
If you're looking for a dress to really wow in this weekend, then you can't go wrong with this white frill spotted midi dress. And at just £27.99 it makes for the perfect occasion dress you can't say no to.
Shop now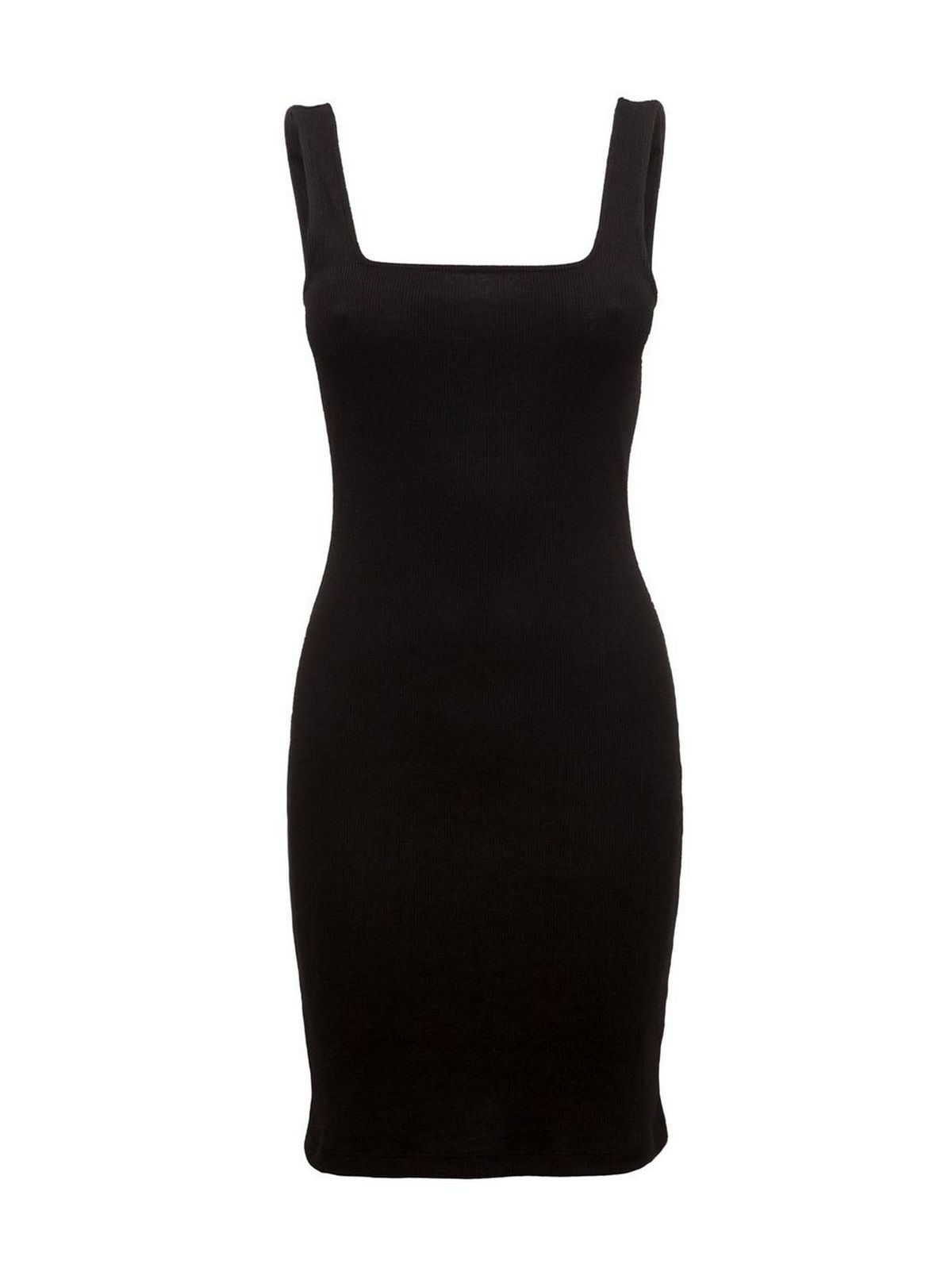 8. Black Square Neck Ribbed Bodycon Dress - £9.99
If you want a new dress for your weekend plans but don't want to break the bank, then this black square neck ribbed bodycon dress at just £9.99 is the option for you. Not mention it's giving us the ultimate Kim K vibes.
Shop now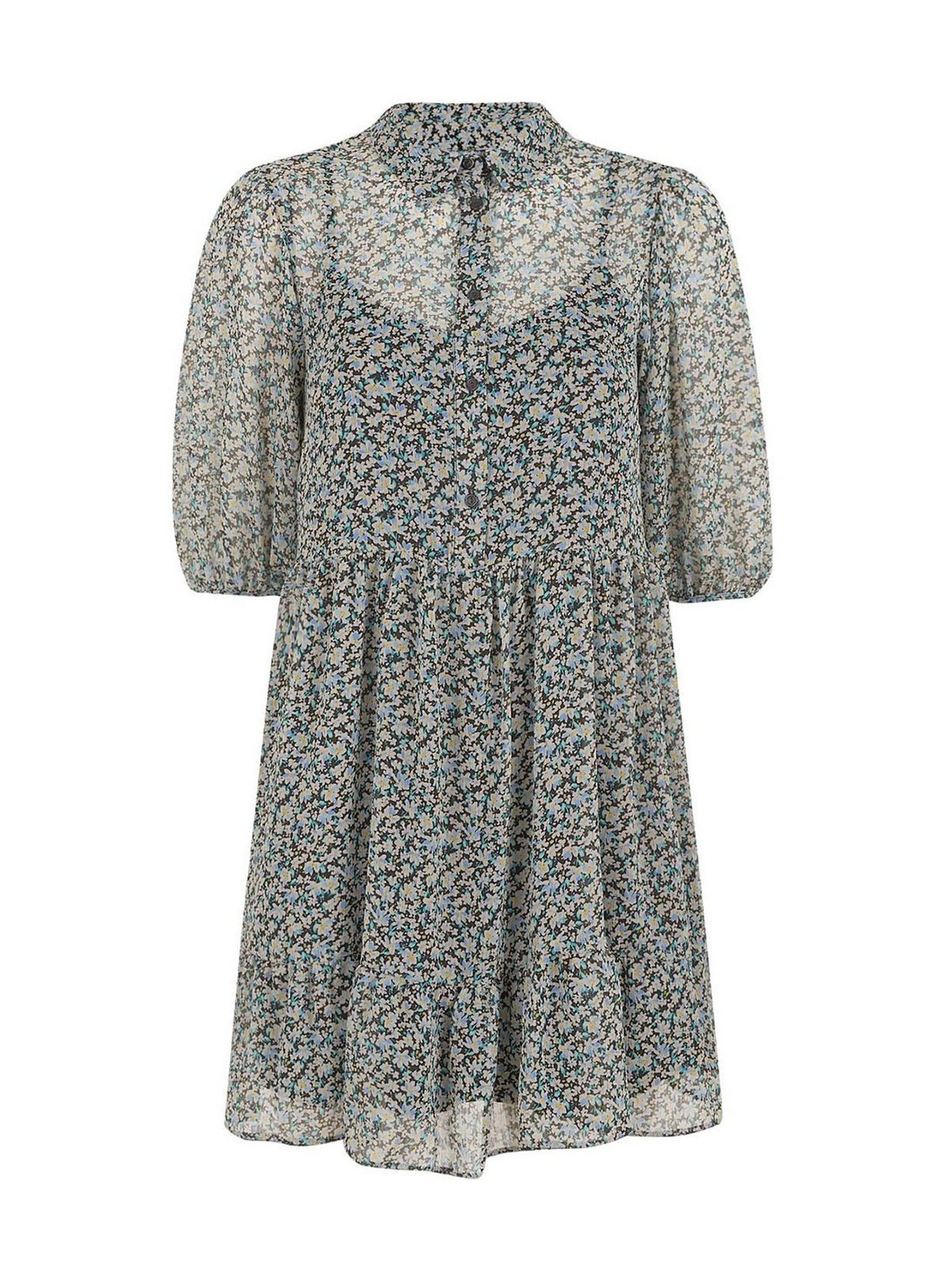 9. Blue Ditsy Floral Chiffon Shirt Dress - £25.99
Keep it cute this weekend in this blue ditsy floral chiffon shirt dress. Style up with black biker boots and a leather-look jacket to give it a new-season edge.
Shop now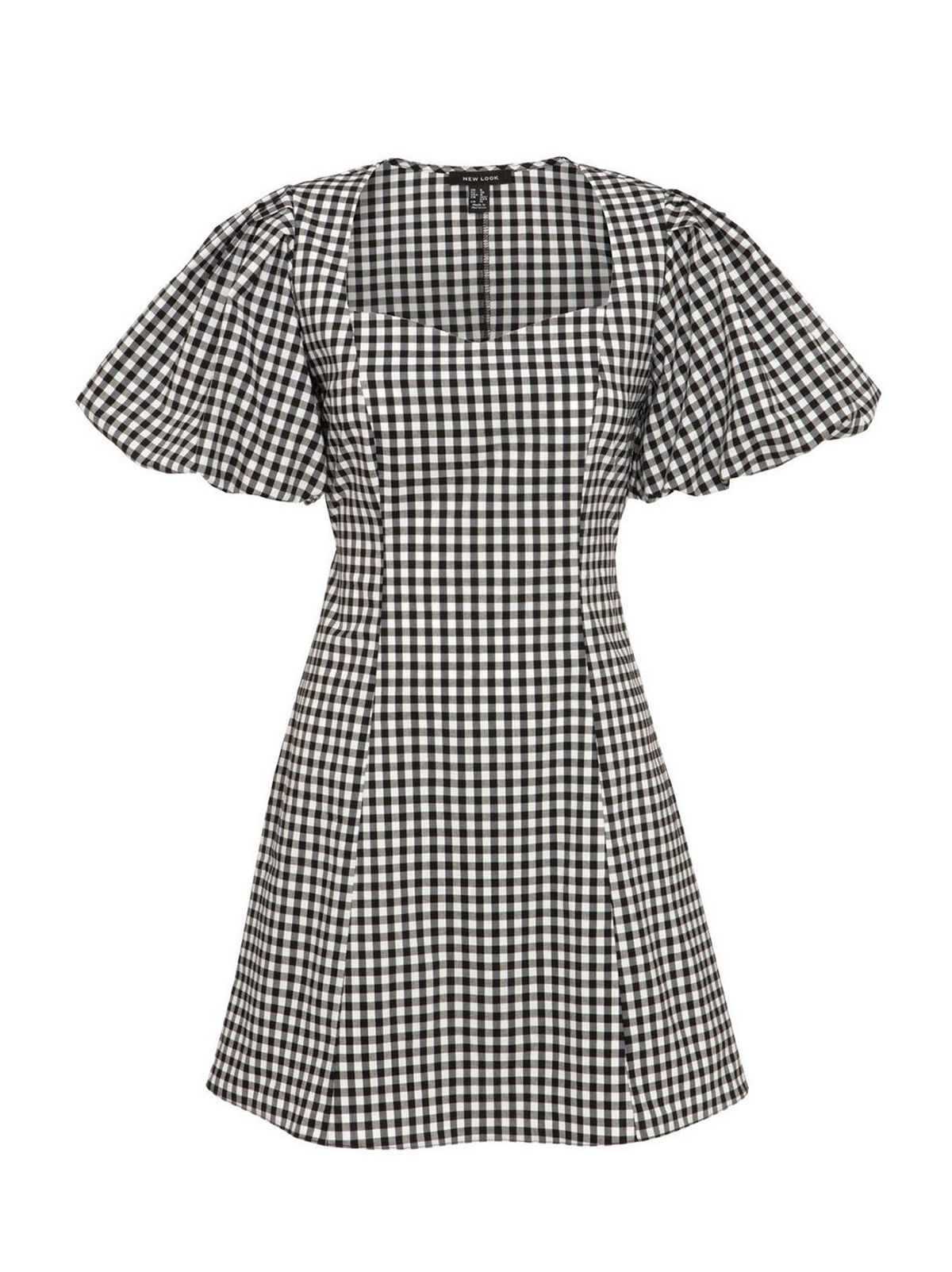 10. Black Gingham Puff Sleeve Mini Dress - £25.99
It's a no brainer that this black gingham puff sleeve mini dress deserves pride of place in your wardrobe, so what are you waiting for? It's sure to not be around for long.
Shop now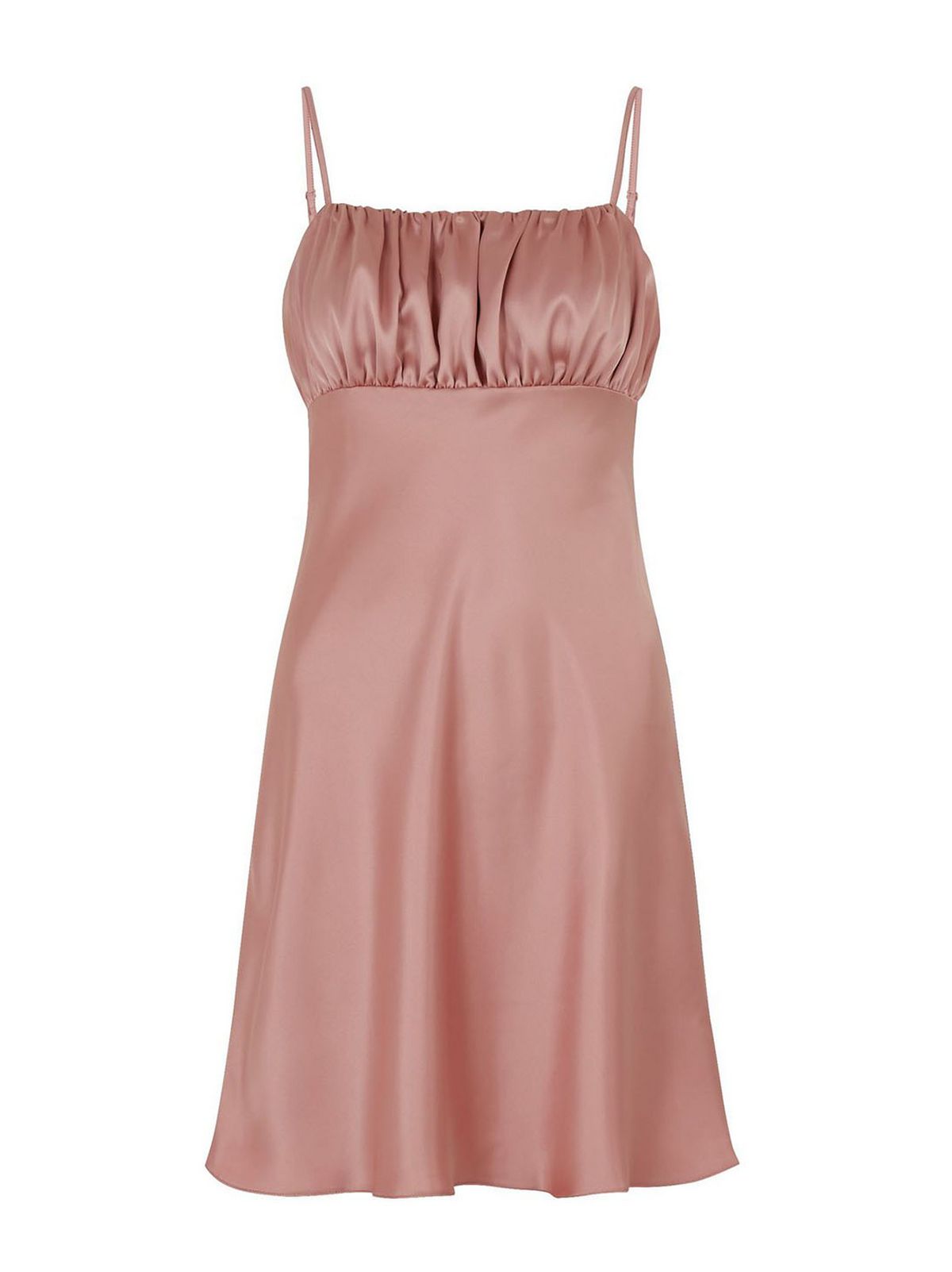 11. Pale Pink Satin Ruched Bustier Slip Dress - £25.99
If you've got a night out with the girls planned this weekend, then you'll want to be turning up in this pink satin slip dress. Perfect for a trip to a few bars and it looks great with a strappy heel.
Shop now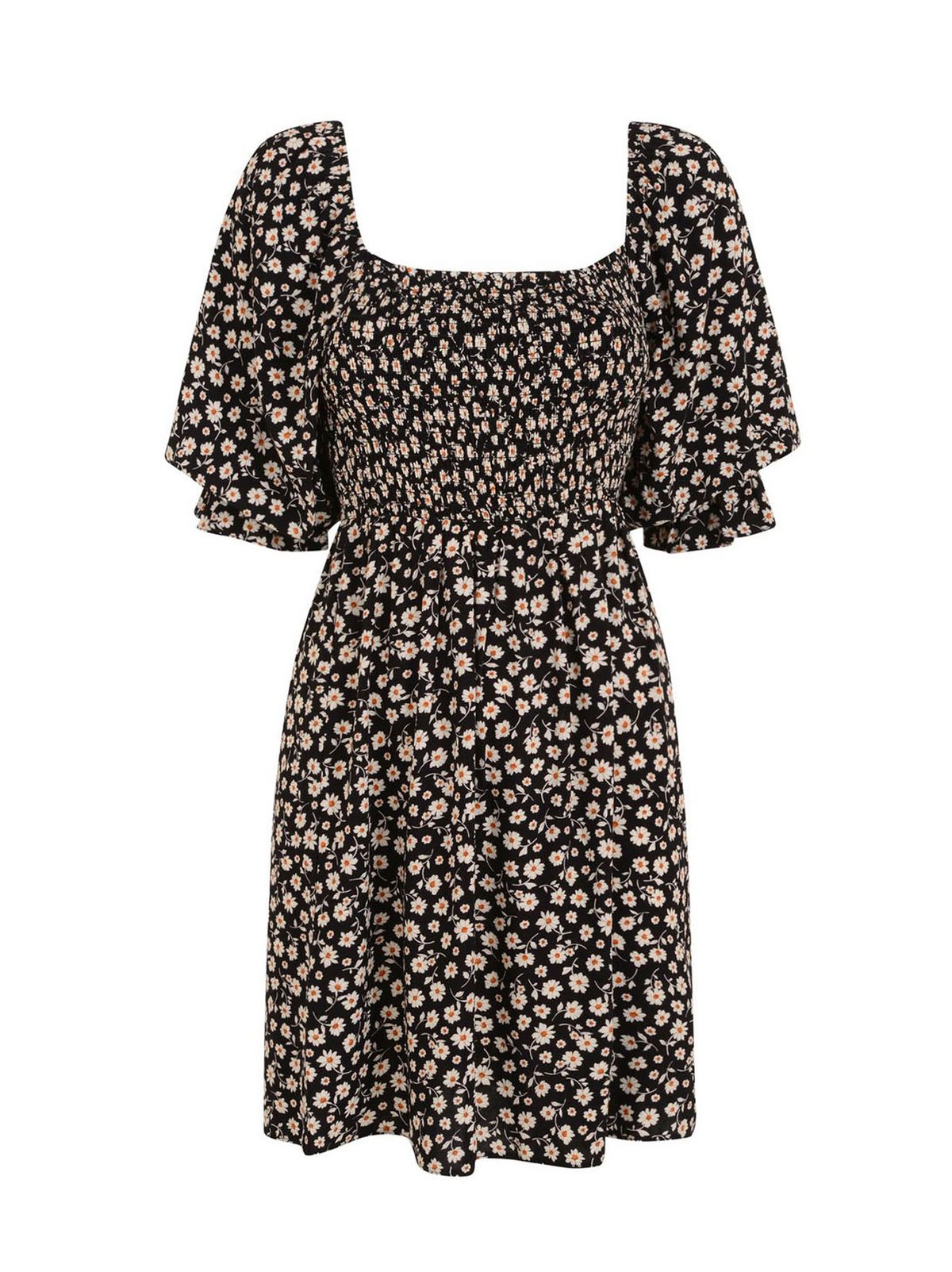 12. Black Ditsy Floral Shirred Mini Smock Dress - £25.99
Make this black ditsy dress your new favourite; thanks to its cute print, square neck and puff sleeves it's hard not to really…
Shop now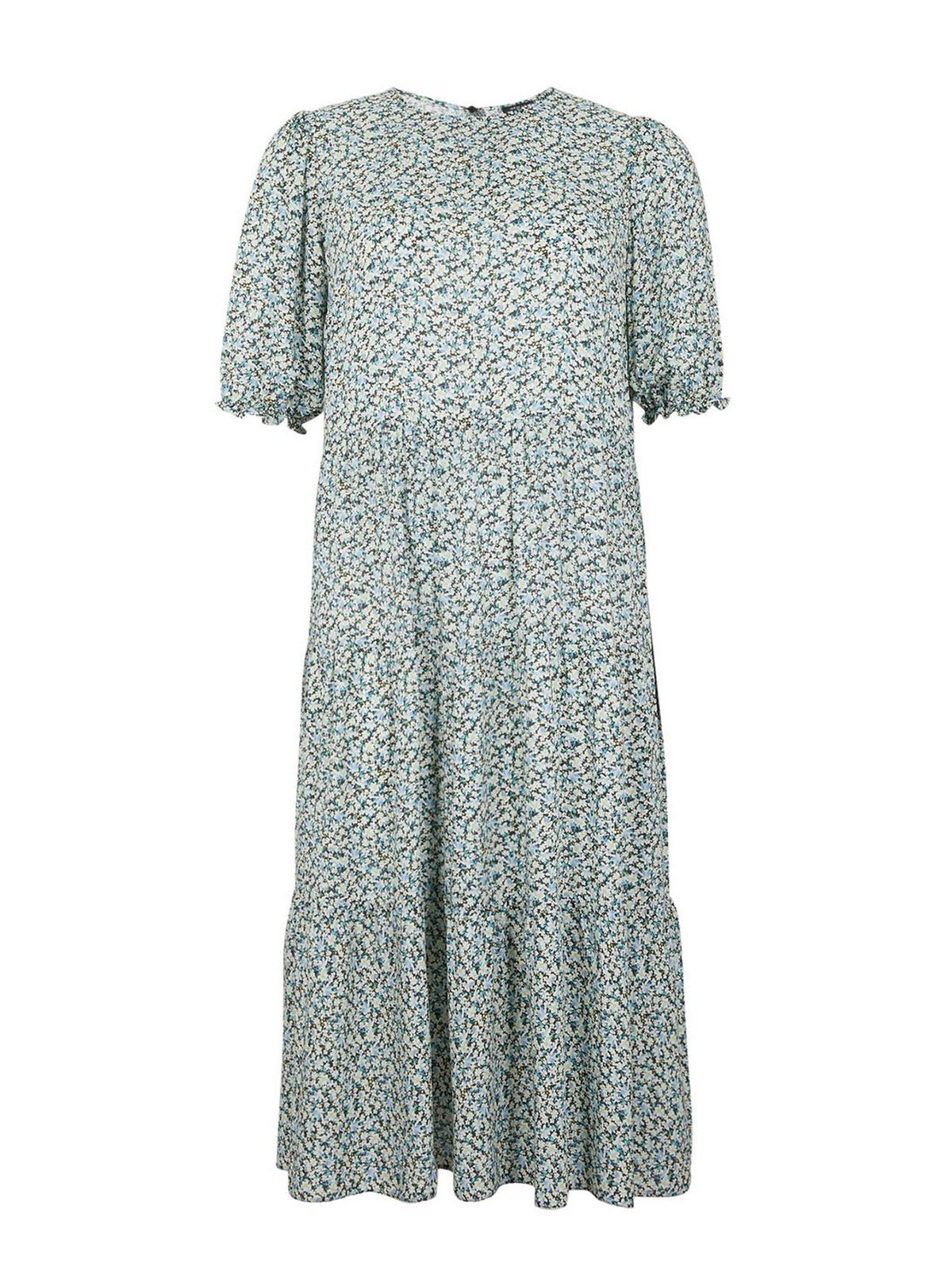 13. Curves Black Ditsy Floral Tiered Midi Dress - £25.99
You can never go wrong with a tiered midi dress, and it's sure to be perfect for whatever your weekend plans may be.
Shop now
14. Pale Blue Floral Midi Tea Dress - £27.99
The sky may no longer be blue, but that doesn't mean your dress can't be. So, brighten your look (and your mood) this weekend with this blue floral midi dress.
Shop now