Skip to content
Skip to navigation
New Arrivals
15 Must-Have Denim Pieces That Look Great and Are Kinder to the Planet
by Chloe Wilshere, Content Creator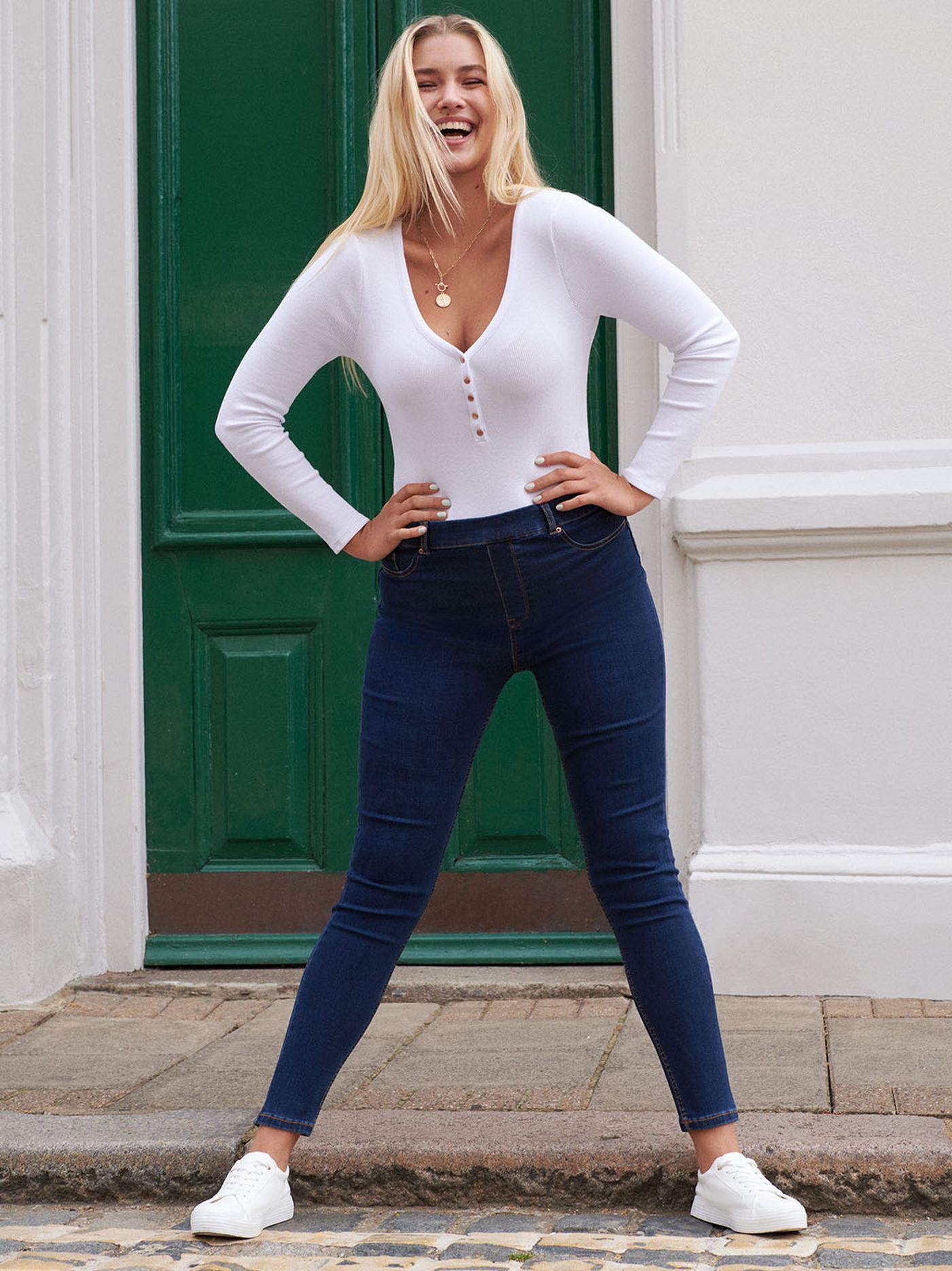 Yep, you read the title right. Public service announcement coming through: there are denim pieces out there that not only look great on you but are also friendlier to the planet. We know, hard to believe but 100% facts.

We're all starting to understand more than ever before about how our purchases and consumption are affecting the environment, and denim is known to be one of the worst for its impact on the earth. Greenpeace revealed that it takes approximately 7000 litres of water to produce one pair of jeans; with that statement alone it's clear that things need to change.

Whilst we're not there yet, we are on our way: we're ensuring our designs are sourced more consciously with over 30% of our clothes now being made using more sustainable fabrics. New Look Kind is all about doing our bit and helping to create a sustainable future.

​​​​​​​Now, let's talk about our New Look Kind denim: it's more sustainably sourced and uses less water and less nasty chemicals. So, if you're on the hunt for new denim styles to treasure that will not only make you look great but will make you feel great too, then you're in luck as we've rounded up 16 guilt-free but good-looking denim pieces you need that won't cost the earth.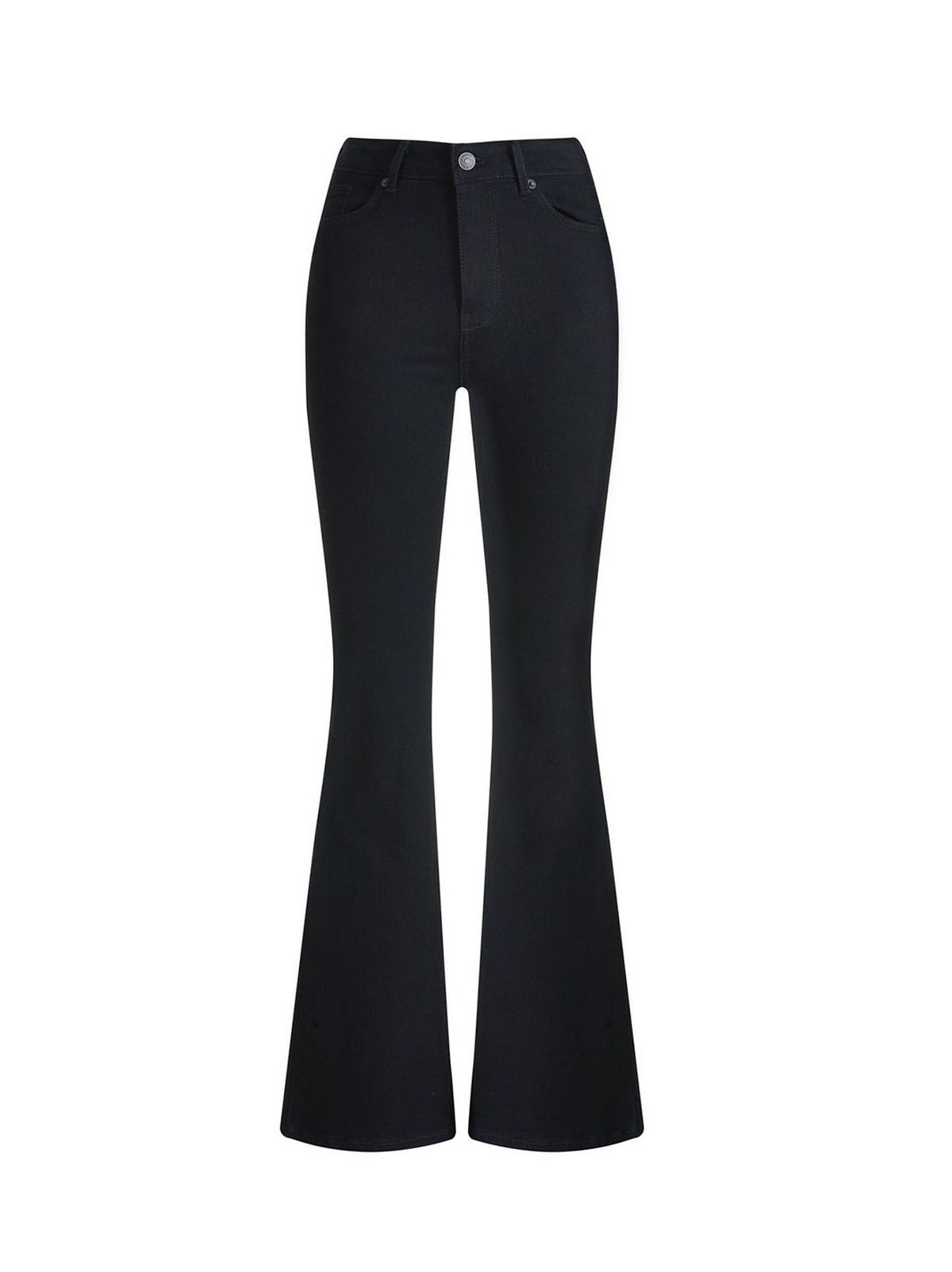 1. Black High Waist Flared Brooke Jeans - £28.99
On-trend, better for the planet, and flattering in all the right places…what more could you want from a pair of jeans in your wardrobe?
2. Off White Corset Style Puff Sleeve Top - £19.99
It doesn't get much better than knowing next time you go out out and someone compliments your top you can say 'thanks, it's also kinder to the planet'.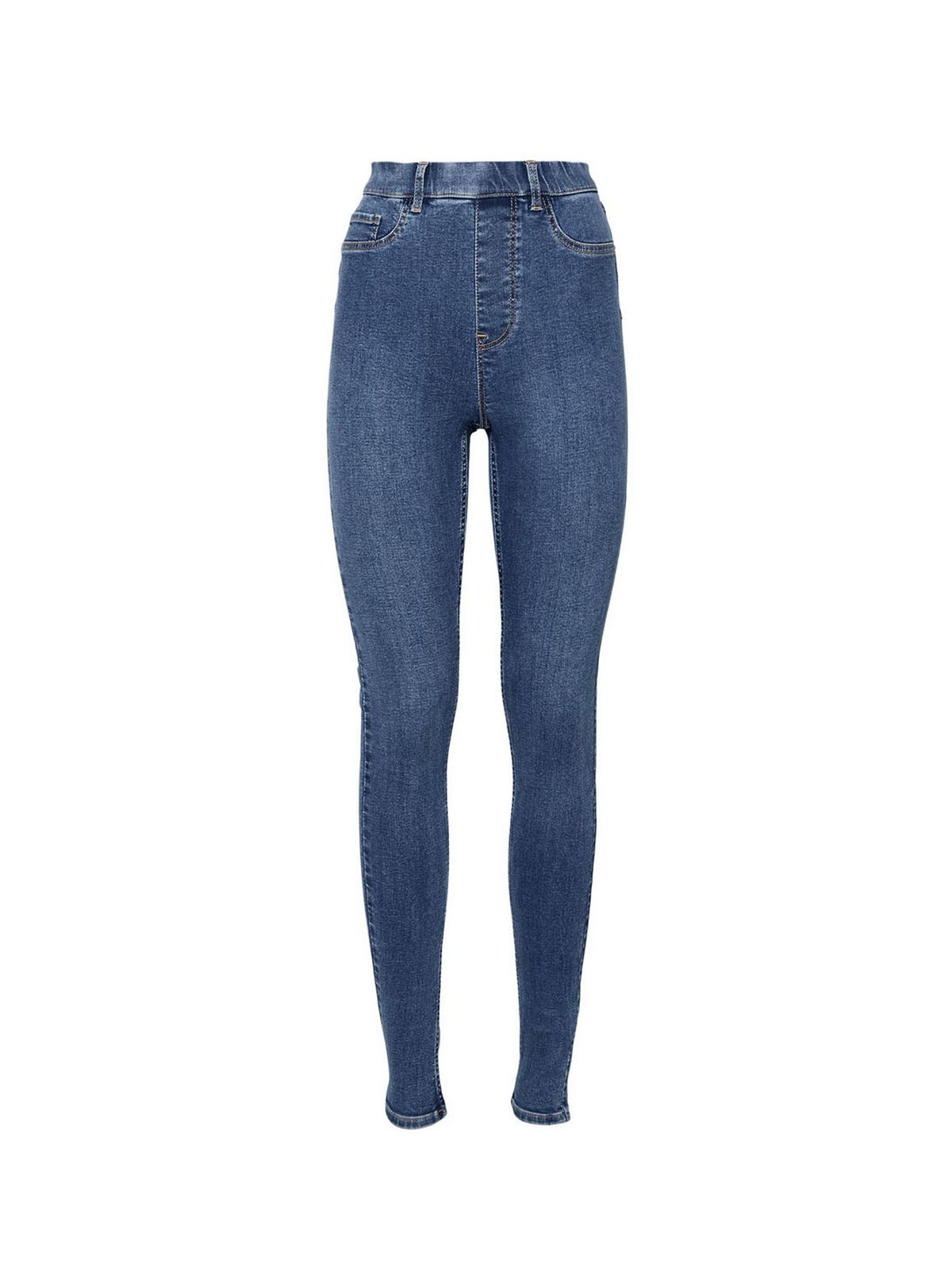 3. Blue Mid Wash 'Lift & Shape' Emilee Jeggings - £17.99
Our lift & shape Emilee jeggings are the guilt-free and good-looking pair of jeans everyone needs in their wardrobe.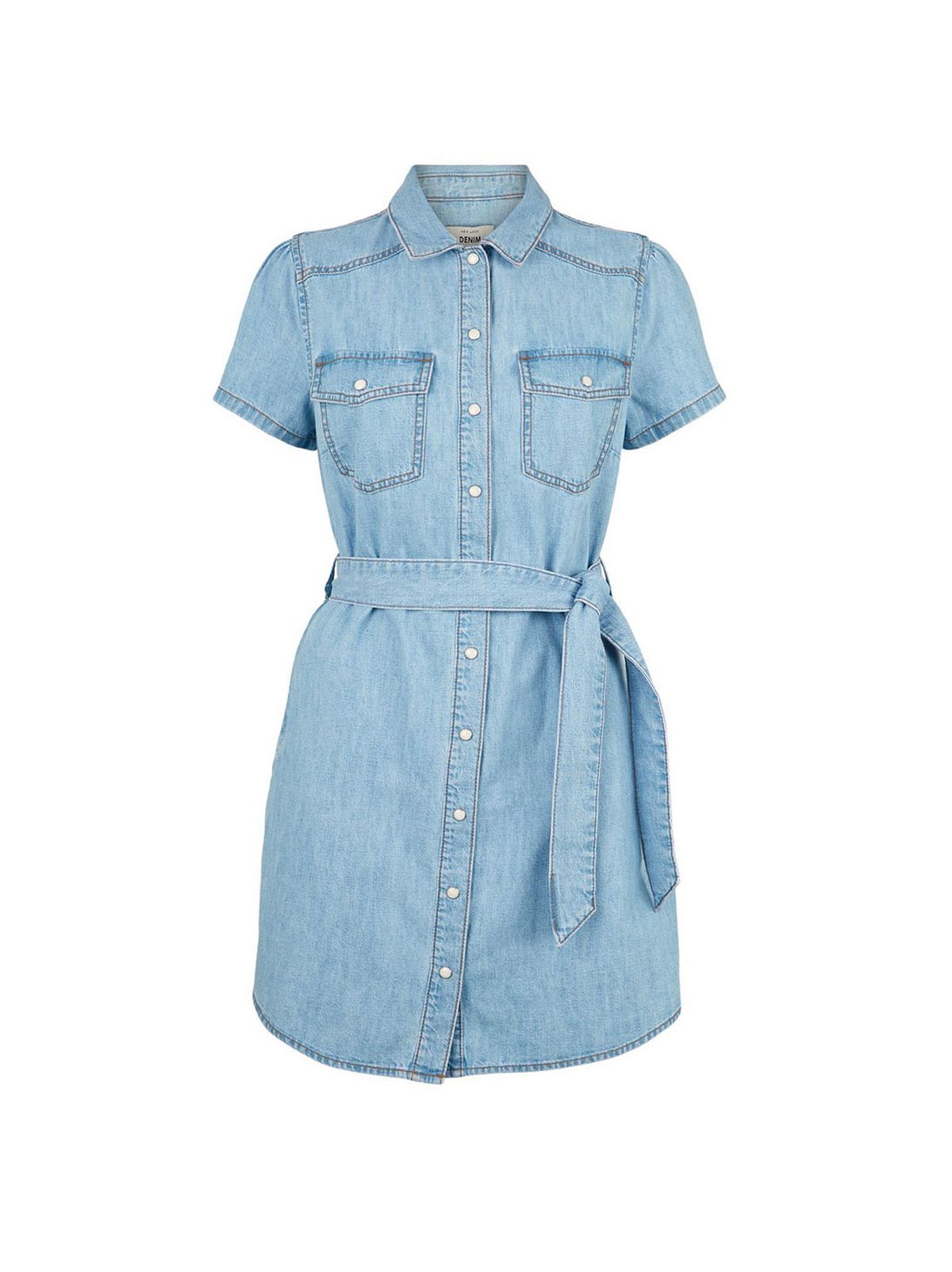 4. Pale Blue Button Up Denim Mini Dress - £25.99
Looking for new ways to wear denim? Then this blue button-up mini dress is the perfect option for you.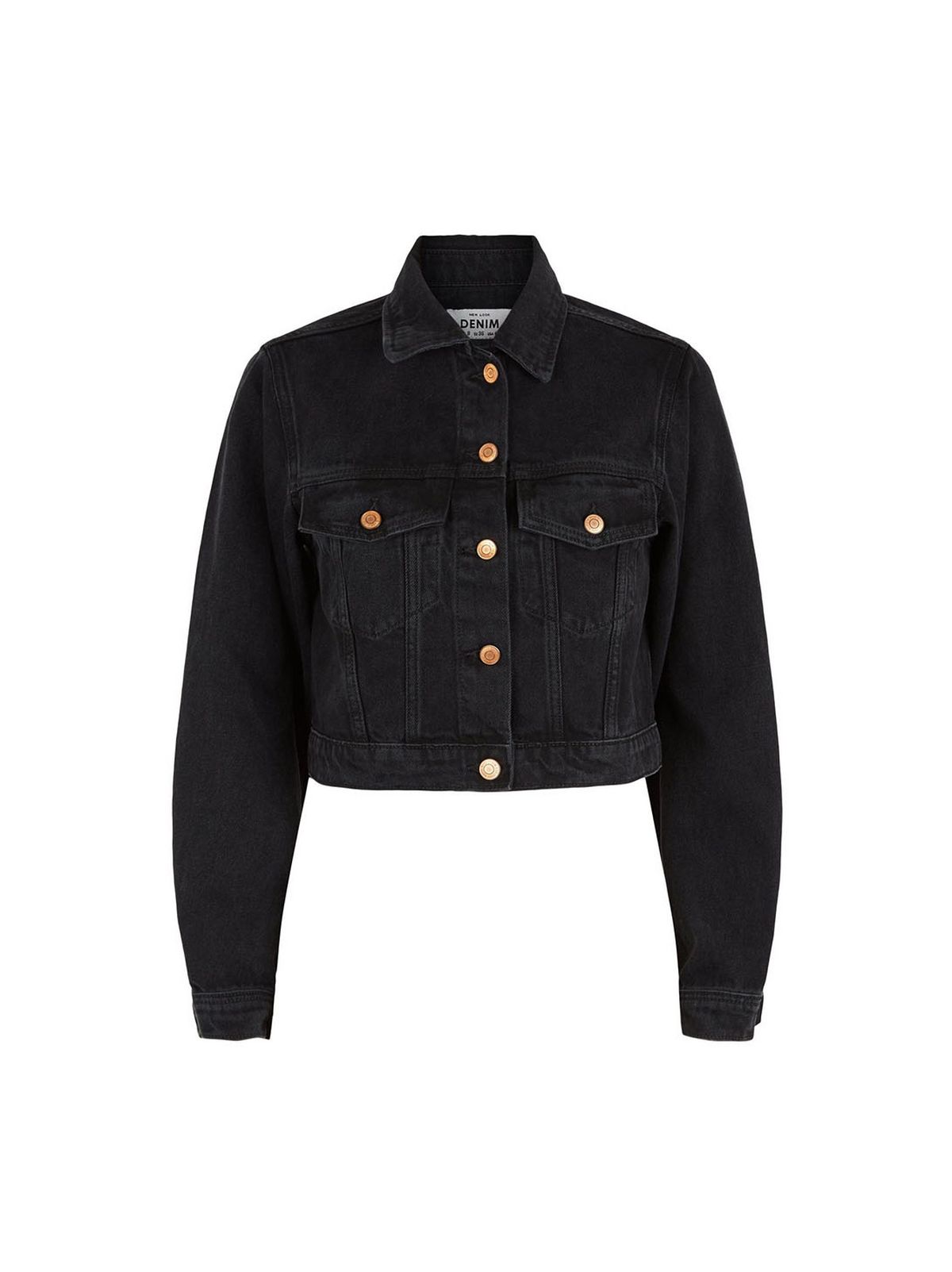 5. Black Cropped Denim Jacket - £27.99
One denim jacket – a lifetime of wear. Because clothing doesn't have an expiry date, especially denim jackets.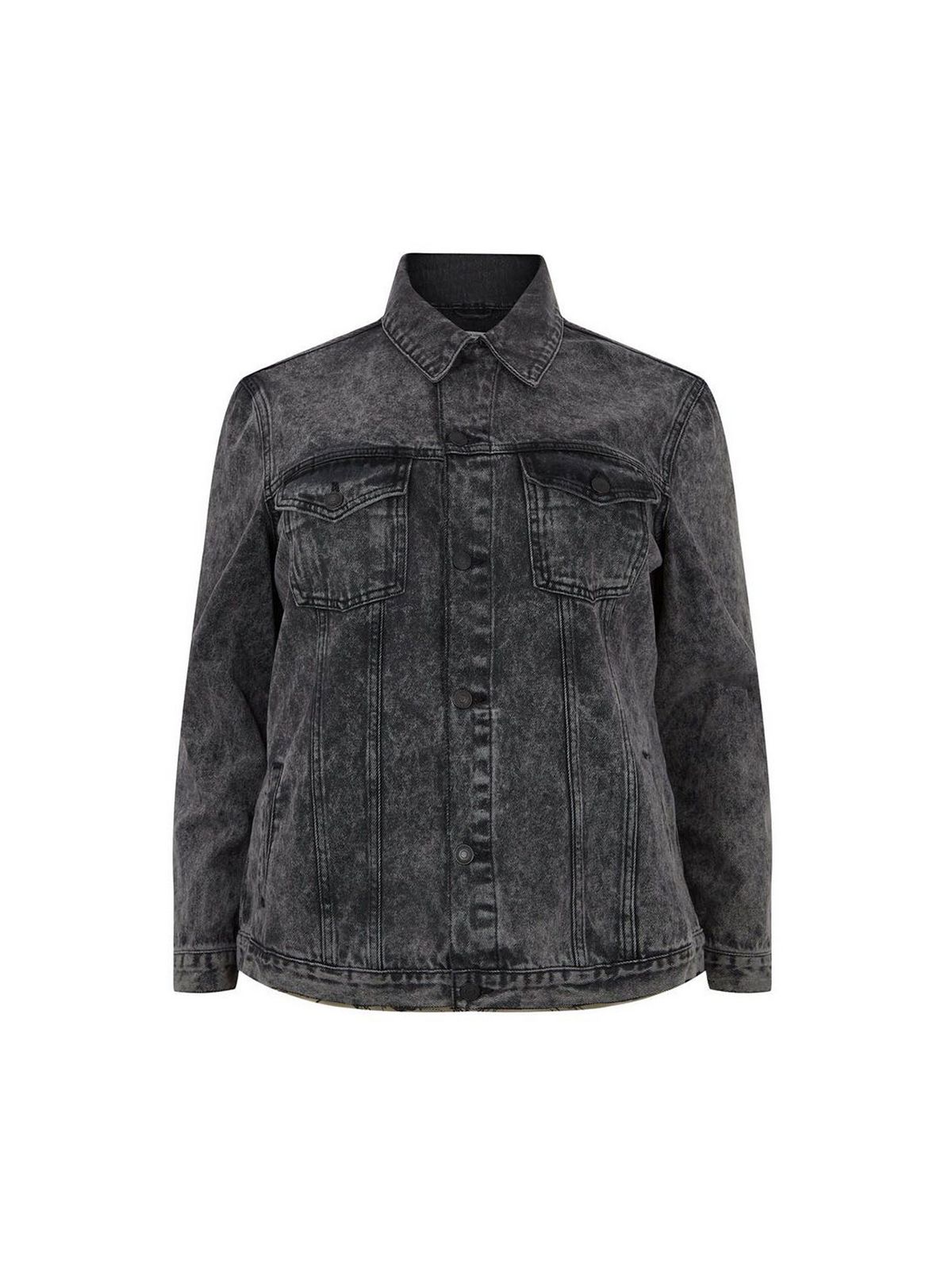 6. Curves Black Acid Wash Oversized Denim Jacket - £26.24 £34.99
Friendlier to the environment and on offer, the definite guilt-free purchase you need to make today.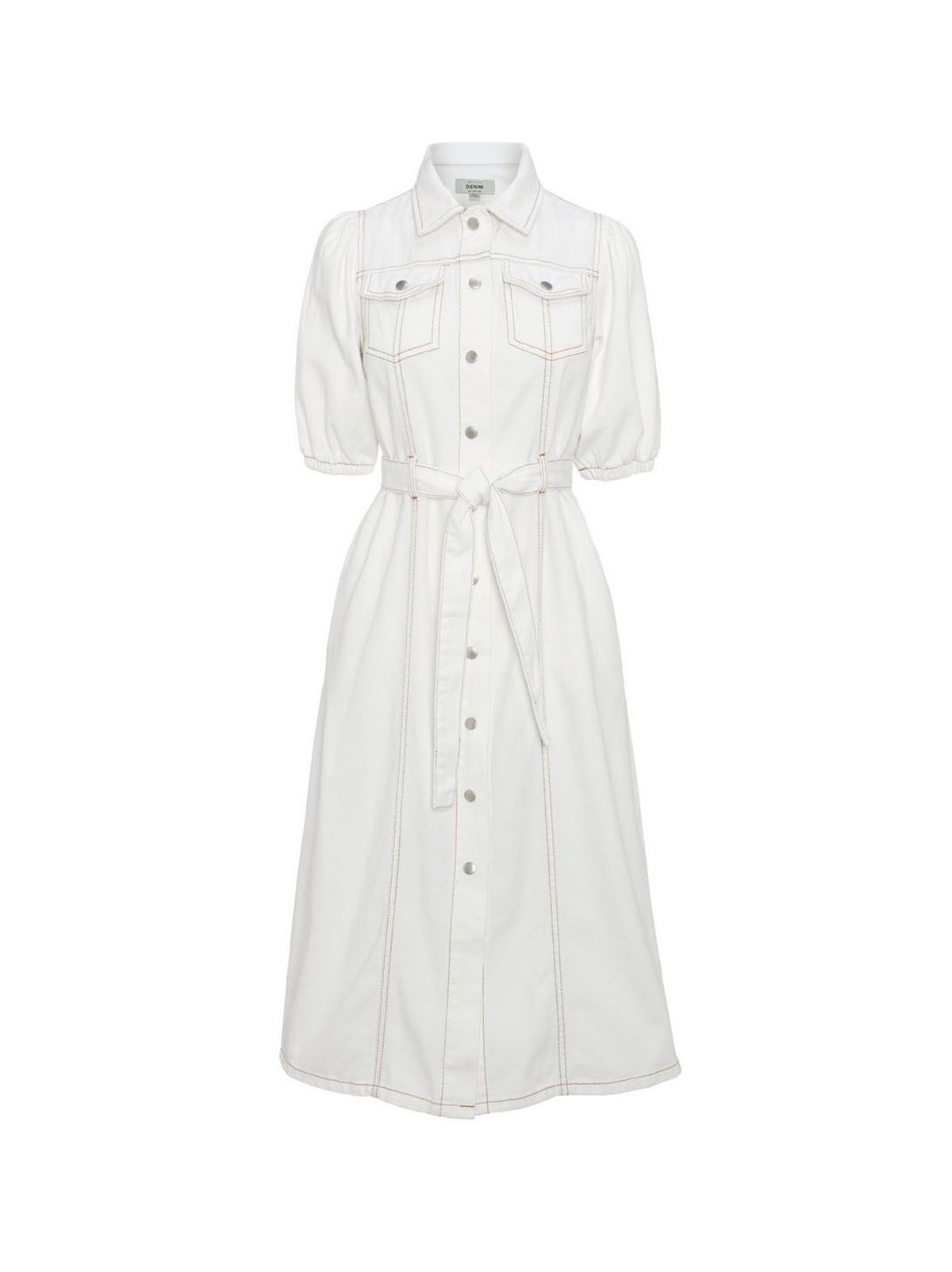 7. Cream Denim Belted Midi Dress - £24.74 £32.99
If we thought we couldn't love this white belted midi dress more, the fact it's part of New Look Kind makes us love it that little bit more.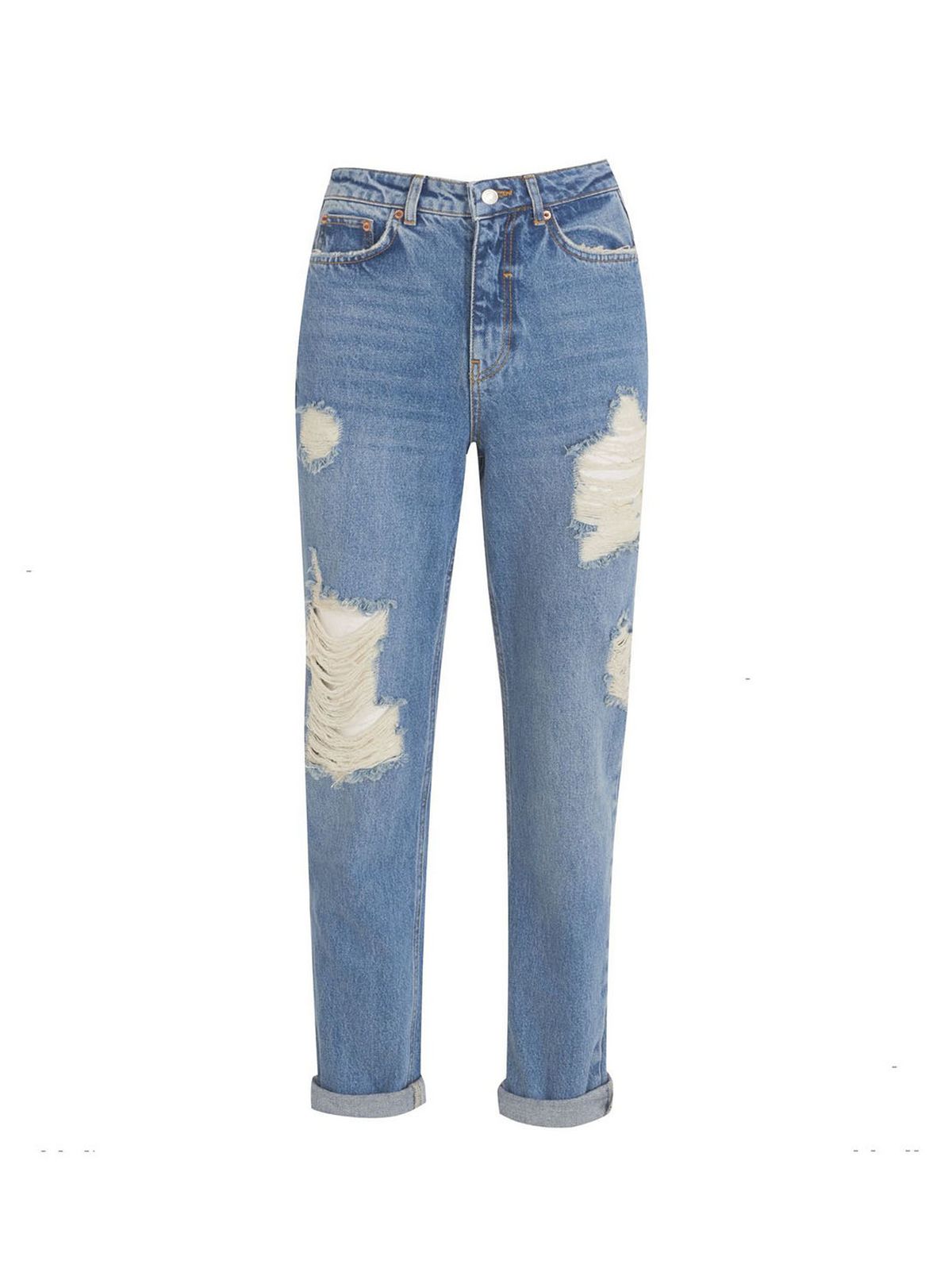 8. Blue Ripped High Waist Tori Mom Jeans - £29.99
Because you can never go wrong with having a pair of blue ripped jeans in your wardrobe.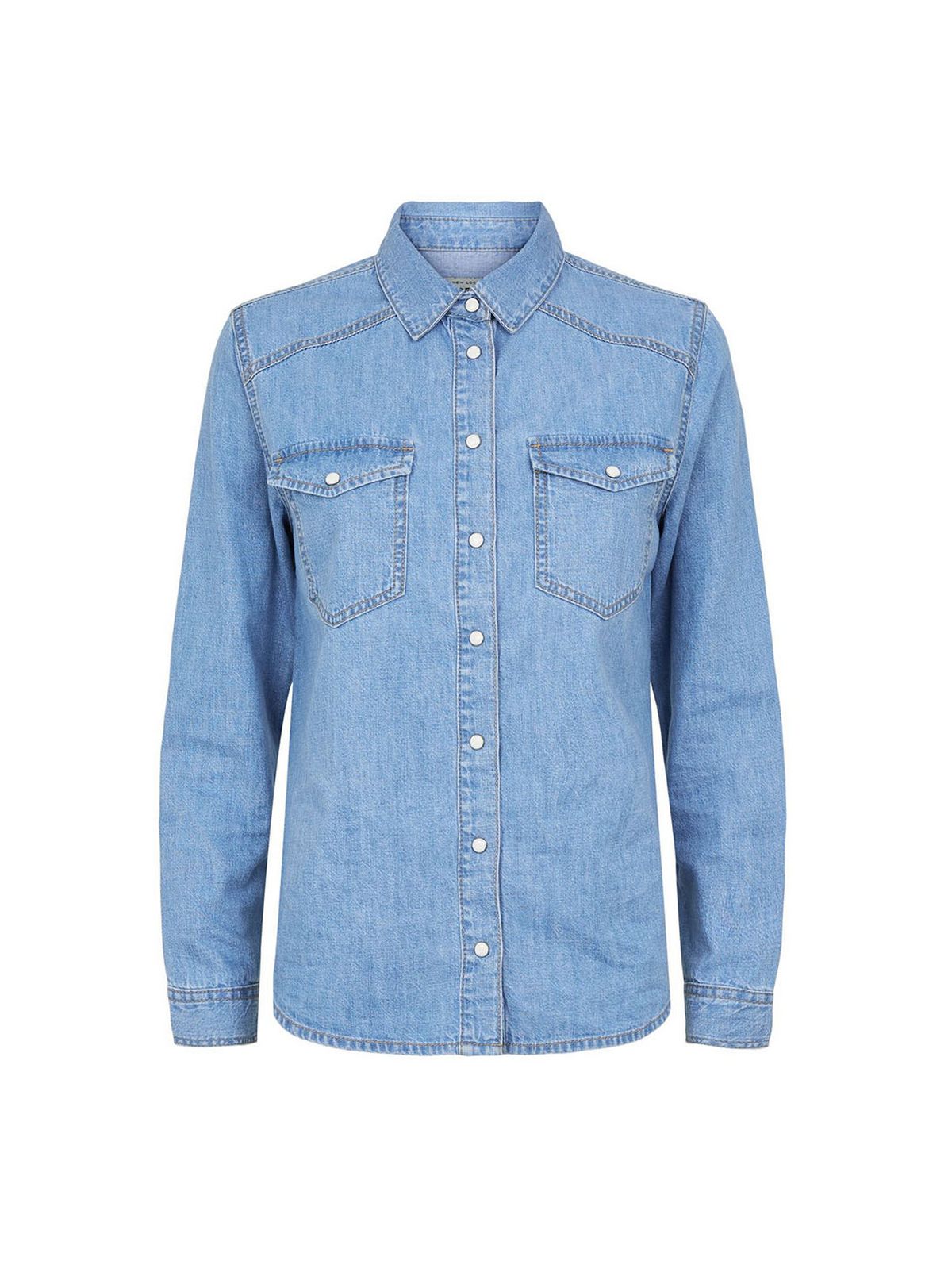 9. Bright Blue Denim Pocket Front Shirt - £19.99
Smart but casual, a denim shirt is a wardrobe essential that you're sure to love forever.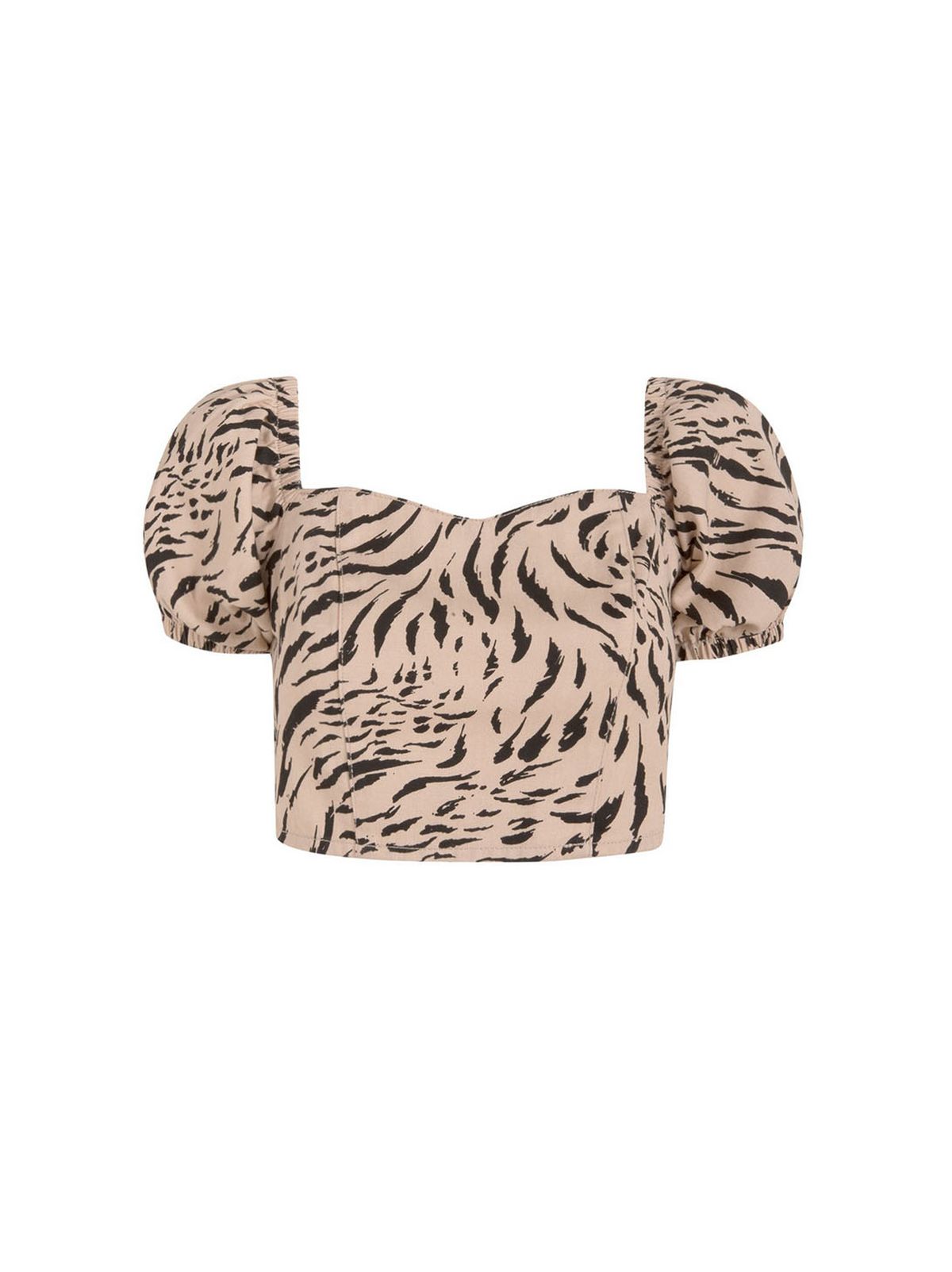 10. Off White Tiger Print Puff Sleeve Top - £19.99
Because clothing that's good for the planet doesn't have to be boring. This tiger print puff sleeve top is sure to get a whole lot of love in your wardrobe and be your new out-out go to.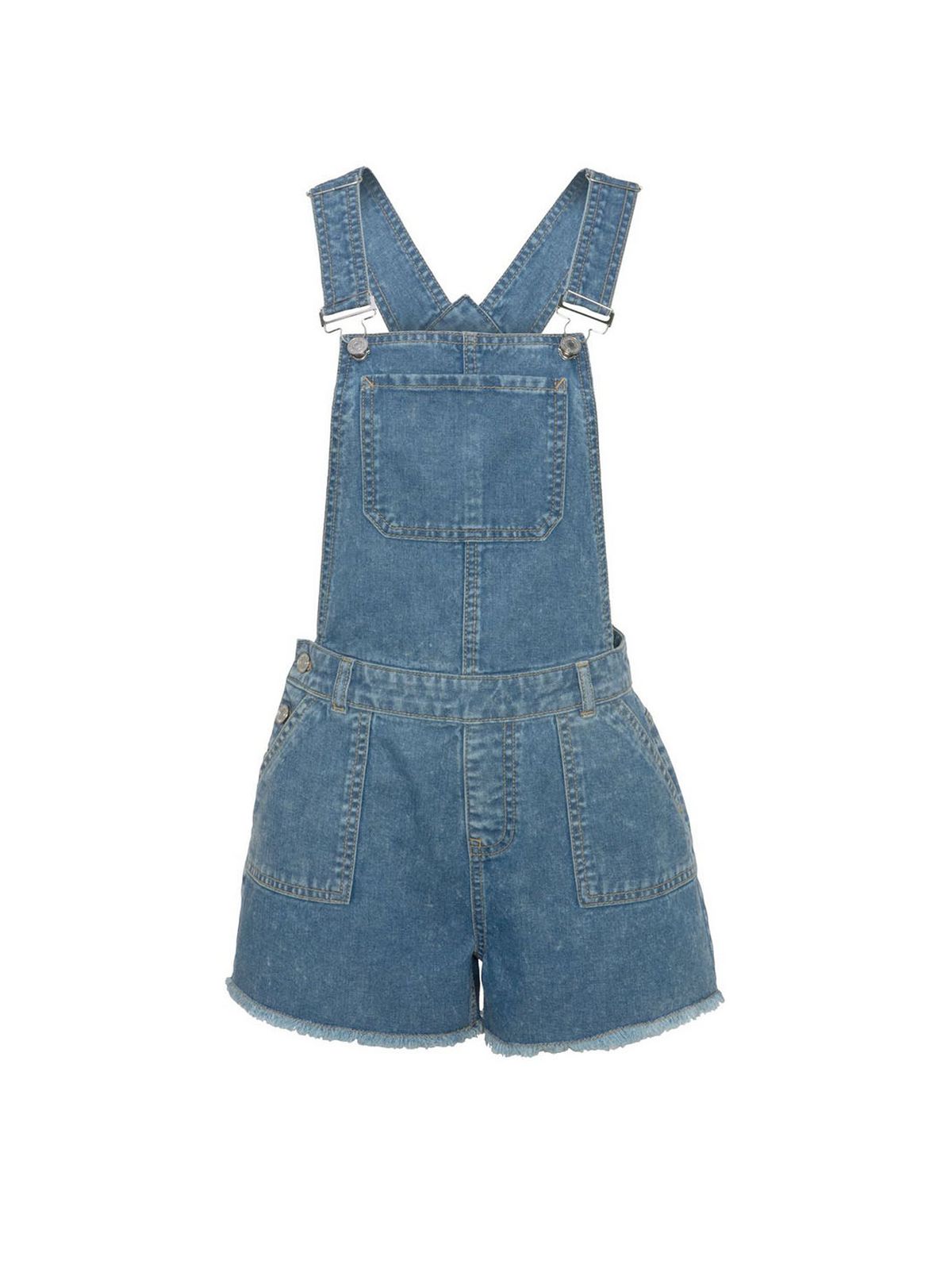 11. Blue Denim Short Dungarees - £22.99
Cute? Comfy? Kinder to the planet? These blue denim short dungarees tick all the right boxes so there's no reason to not add them to your bag.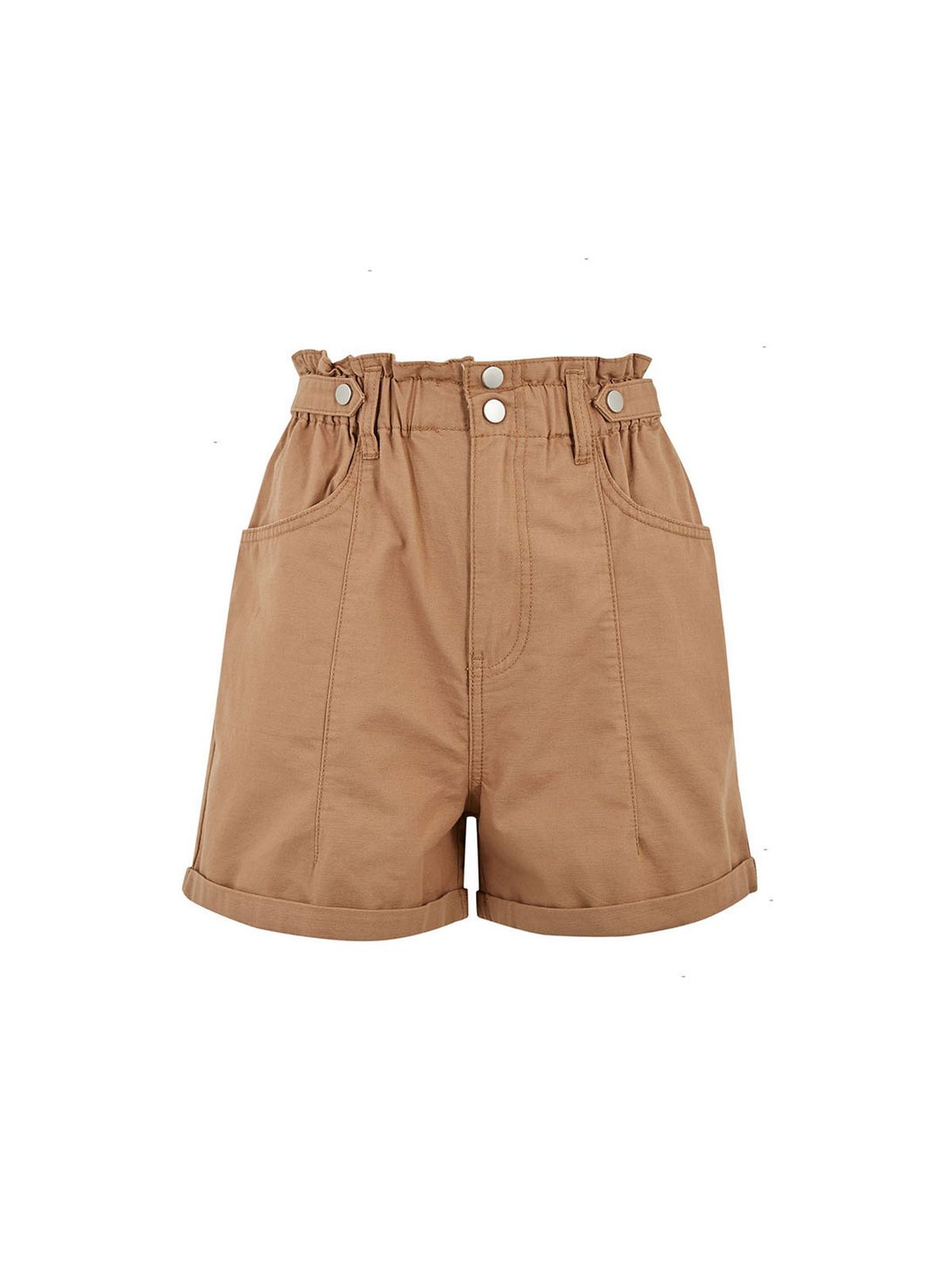 12. Camel High Waist Denim Shorts - £9.99 £19.99
At just £9.99, you'll want to snatch up these camel high-waisted denim shorts ASAP because at that price they're sure to not be around for long!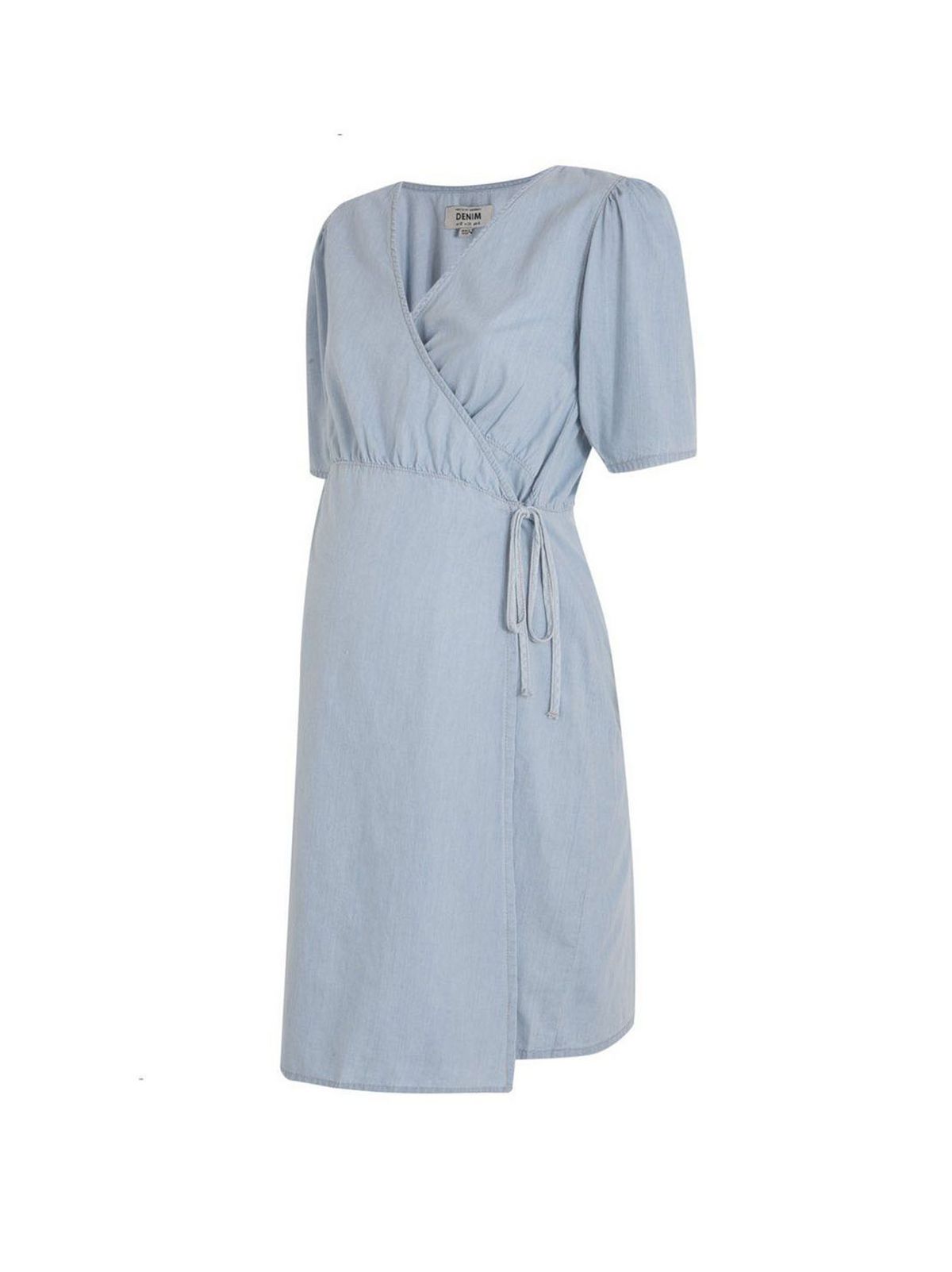 13. Maternity Blue Denim Wrap Dress - £11.49 £22.99
Baby on-board? We're here to make sure you look (and feel) amazing. Our blue maternity wrap dress looks cute on your bump and is still friendly to the planet.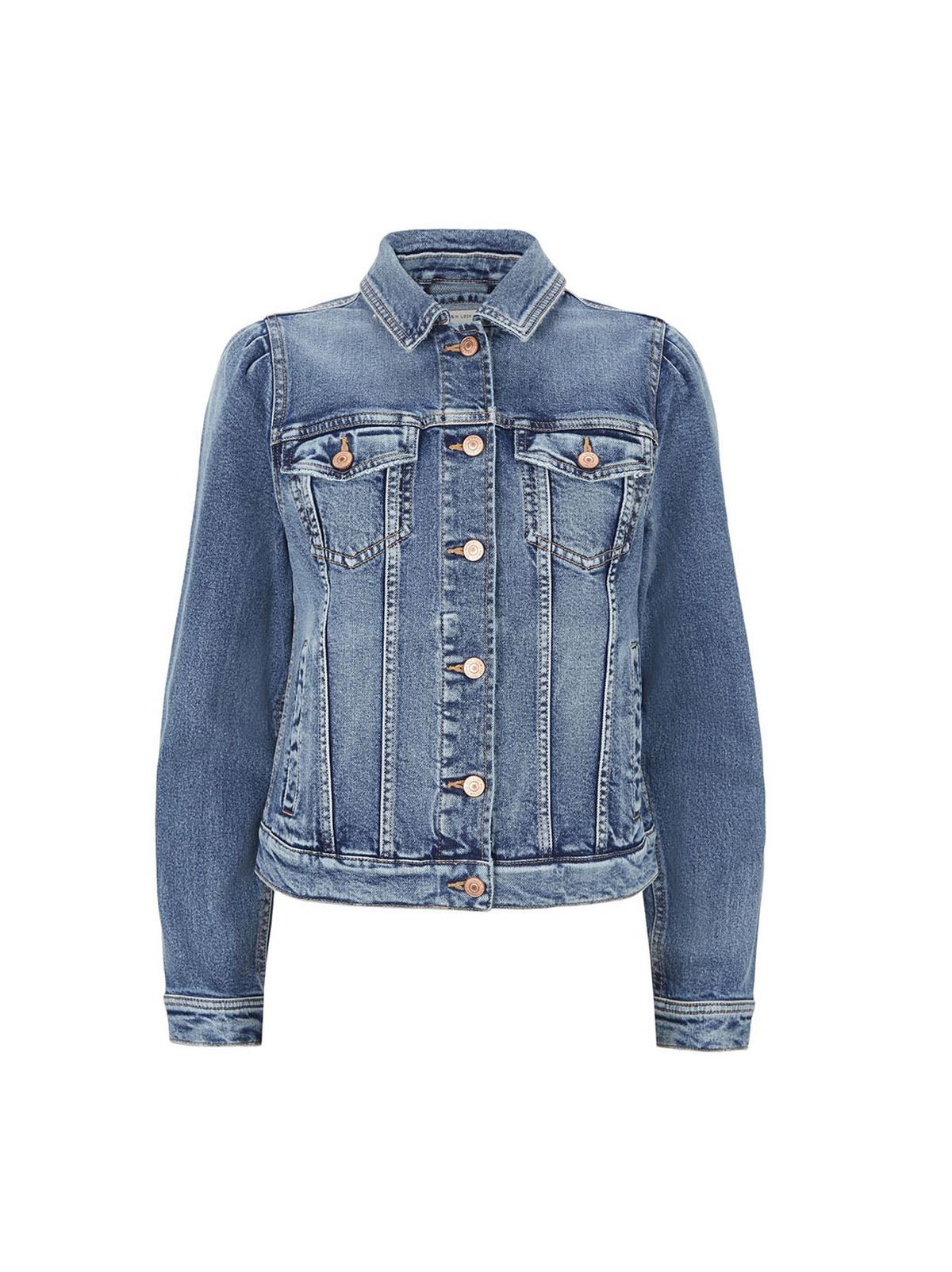 14. Blue Puff Sleeve Denim Jacket - £19.49 £25.99
Add some western flair to your style this season with our blue puff sleeve denim jacket, it's sure to be a new favourite in your wardrobe.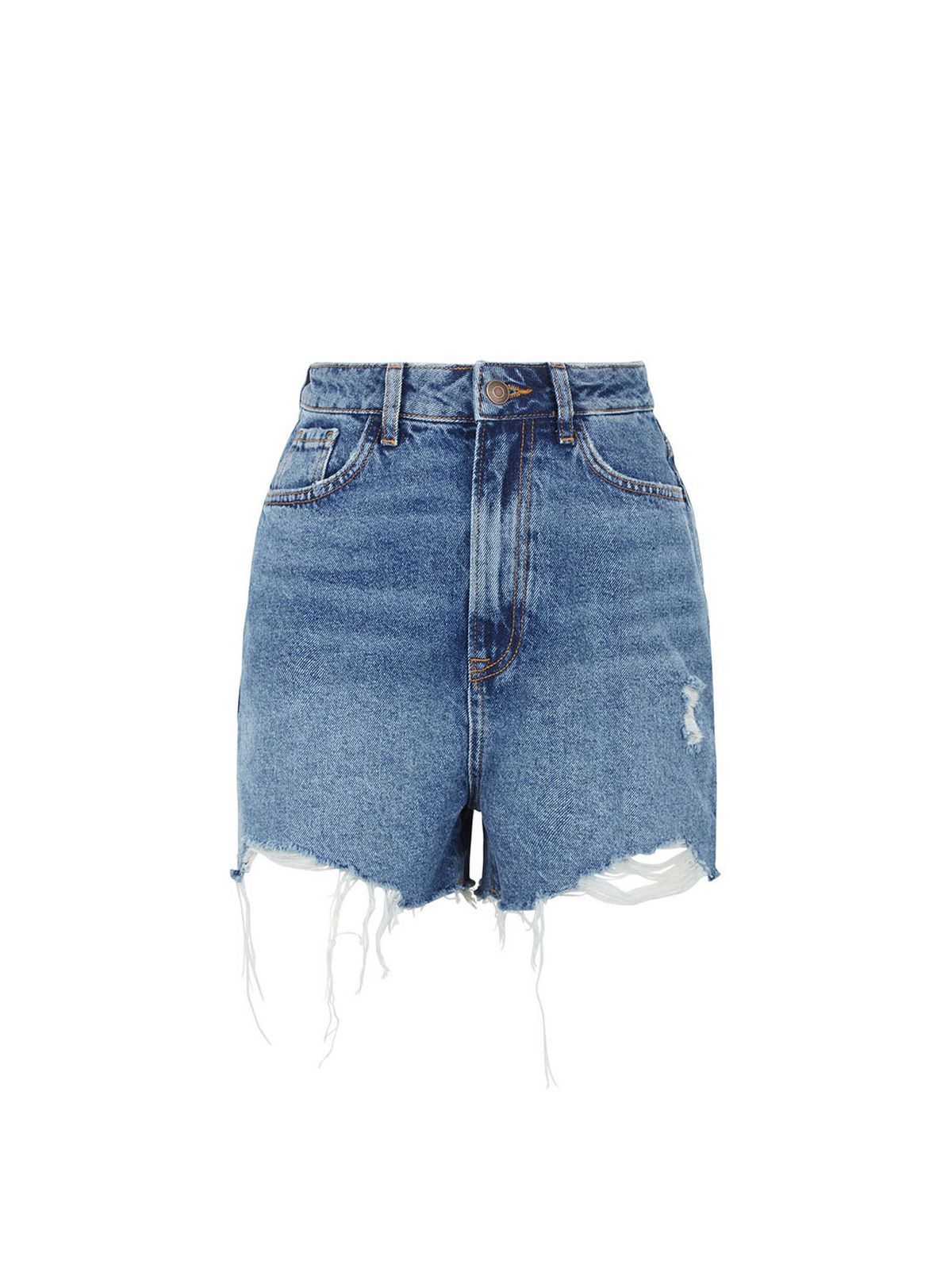 15. Blue Frayed High Waist Mom Shorts - £9.99 £19.99
A pair of denim shorts is a can't-live-without wardrobe essential that you're going to cherish for years to come.