Skip to content
Skip to navigation
New Arrivals
17 Romantic Tops We've Fallen For This Season
by Chloe Wilshere, Content Creator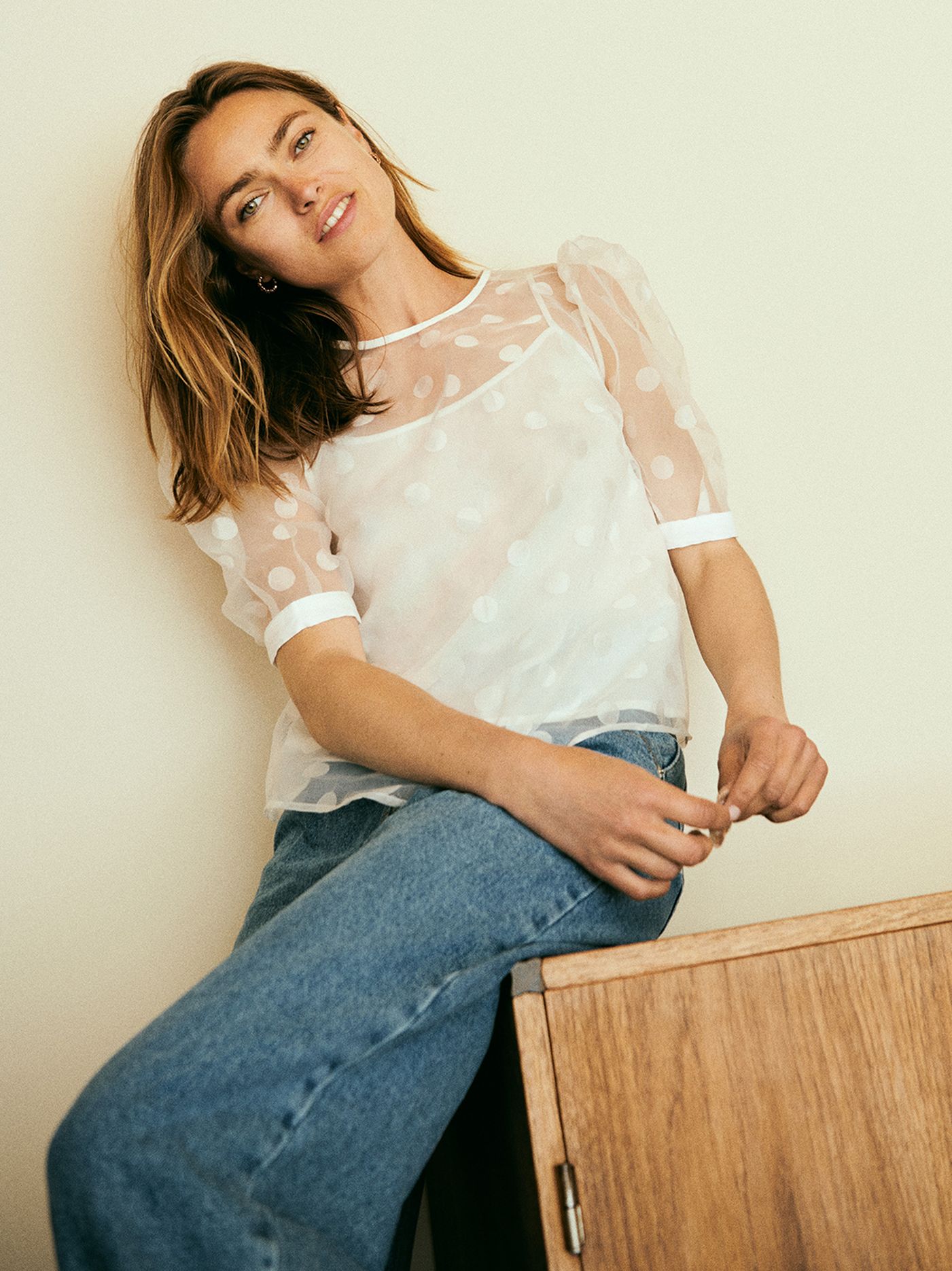 It's safe to say that we've all spent the majority of this year bundled up in oversized T-shirts, hoodies and sweatshirts, but with the arrival of warm weather and bits of reality starting to kick in again, I think it would be fair to say we've missed dressier tops and can't wait to start wearing our favourite girly and on-trend styles again.

So with date nights and trips to the bar with the girls finally back on the cards, we're all in need of pretty new tops to spruce up our wardrobe and head back out in style. To help you out, we've rounded up 17 romantic tops that we've fallen for this season that you're sure to love too, and they start from just £12.99.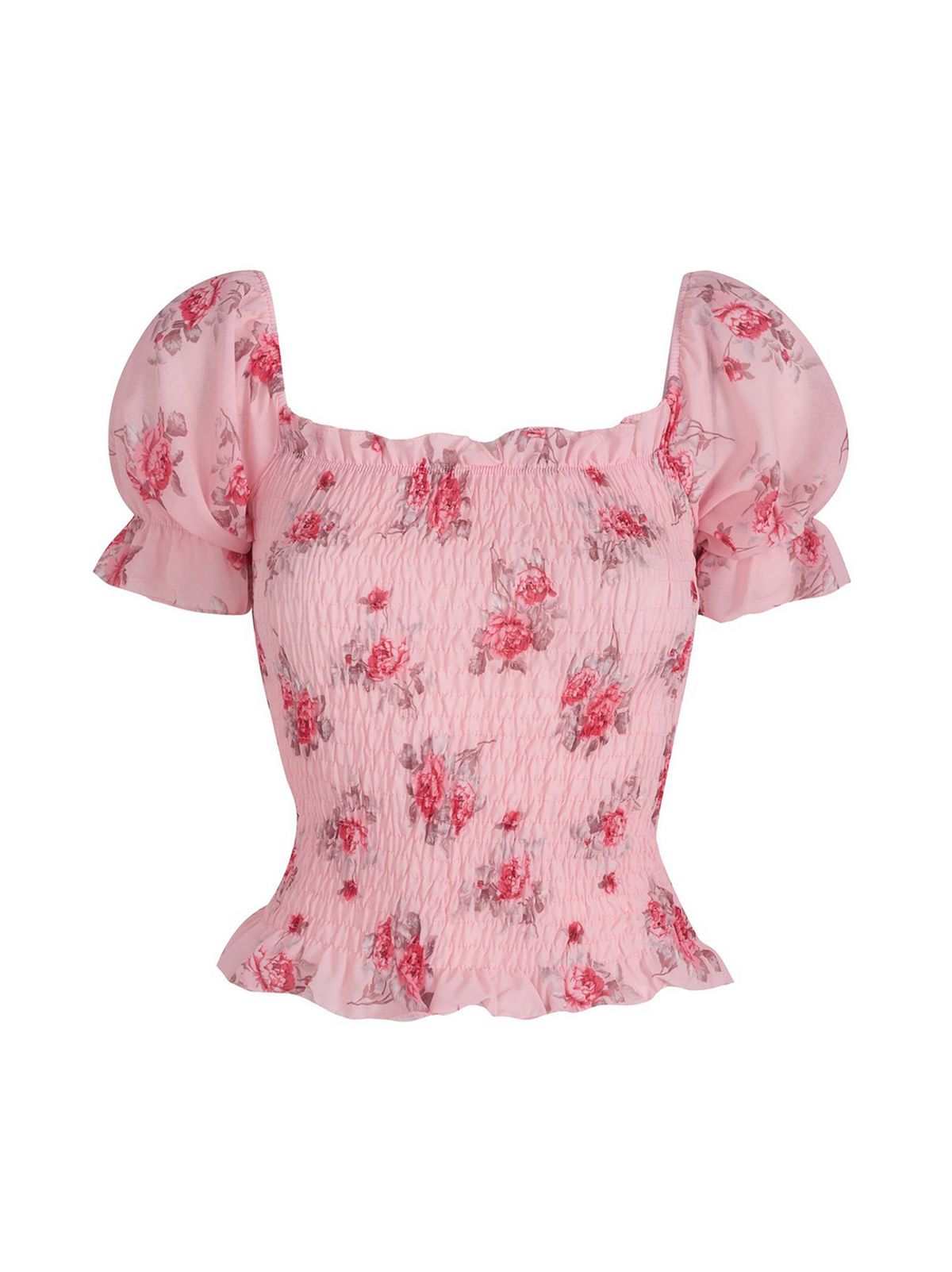 1. Cameo Rose Pink Floral Puff Sleeve Top - £15.99
We've fallen head over heels for this pink floral puff sleeve top, how could we not?!? The perfect top to wear to the pub garden and tackle the heat during the current heatwave.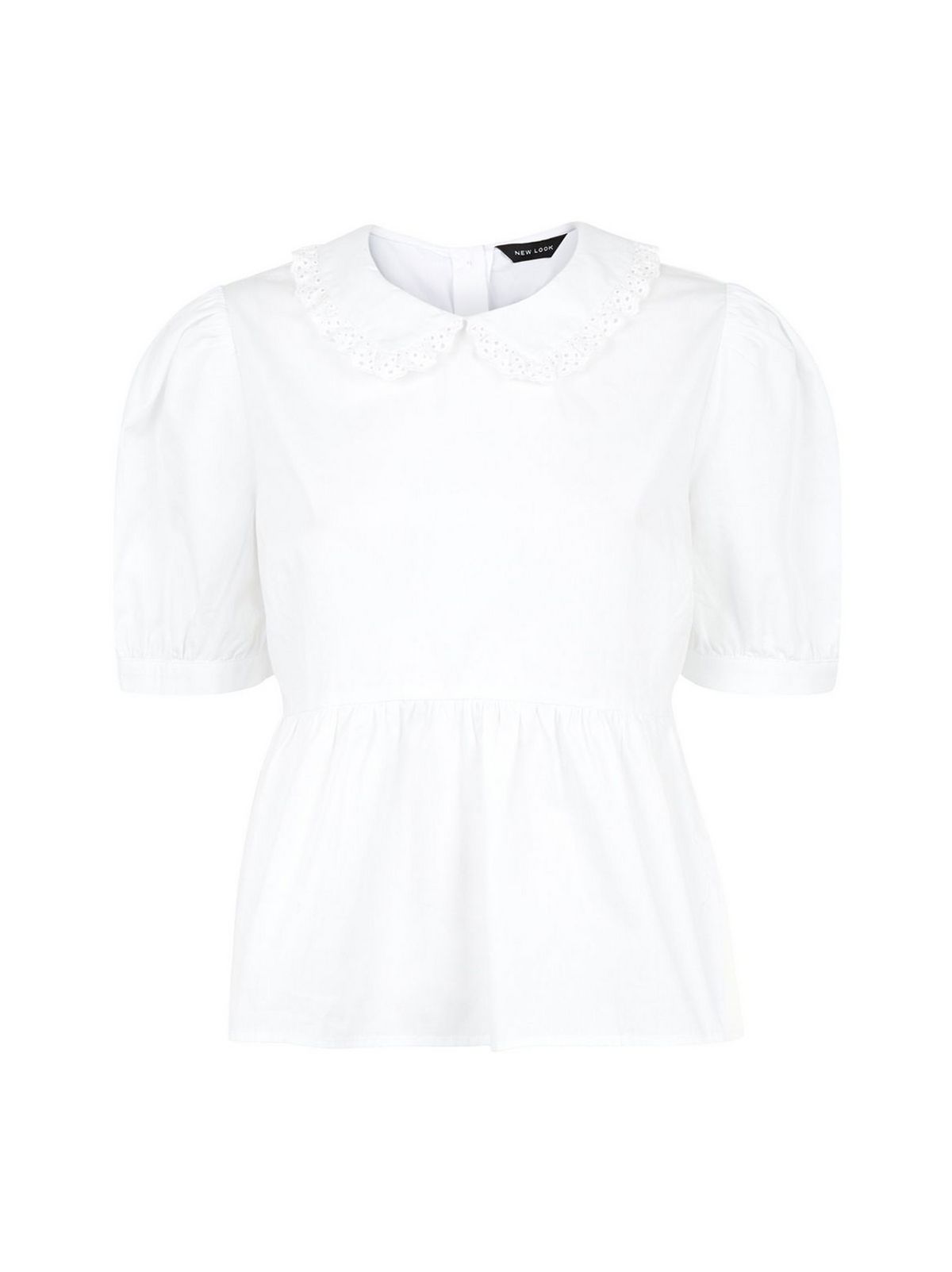 2. White Poplin Puff Sleeve Crochet Top - £17.99
If you've gone back to work and you're looking to update your smart wardrobe, then you can't go wrong with this white poplin puff sleeve top.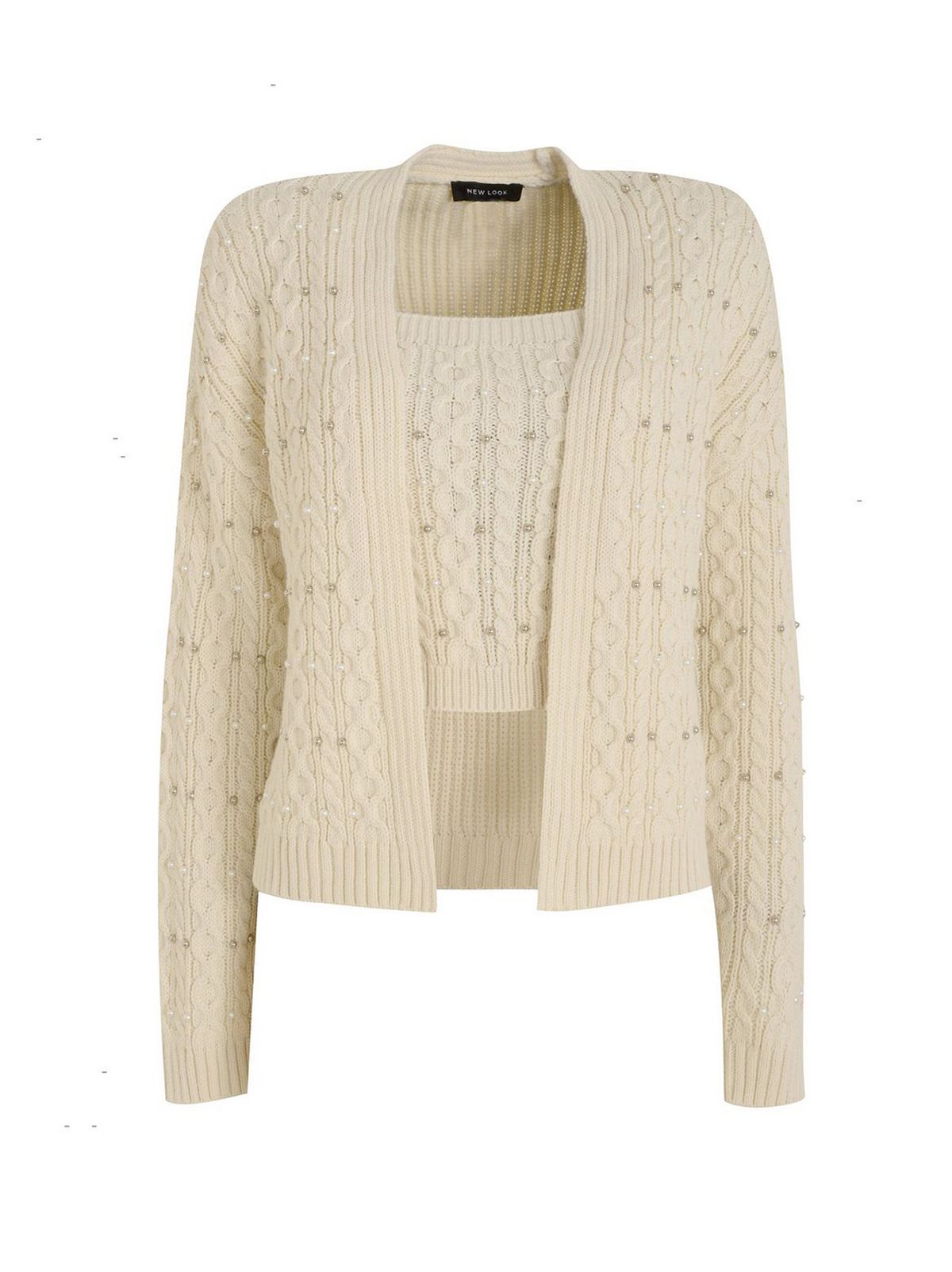 3. Off White Cable Knit Cami - £15.99
Knitted tops are key this season, and we couldn't be more in love with them. This cream embellished cami top is perfect for those last days of summer, and we definitely recommend buying the matching cardigan too!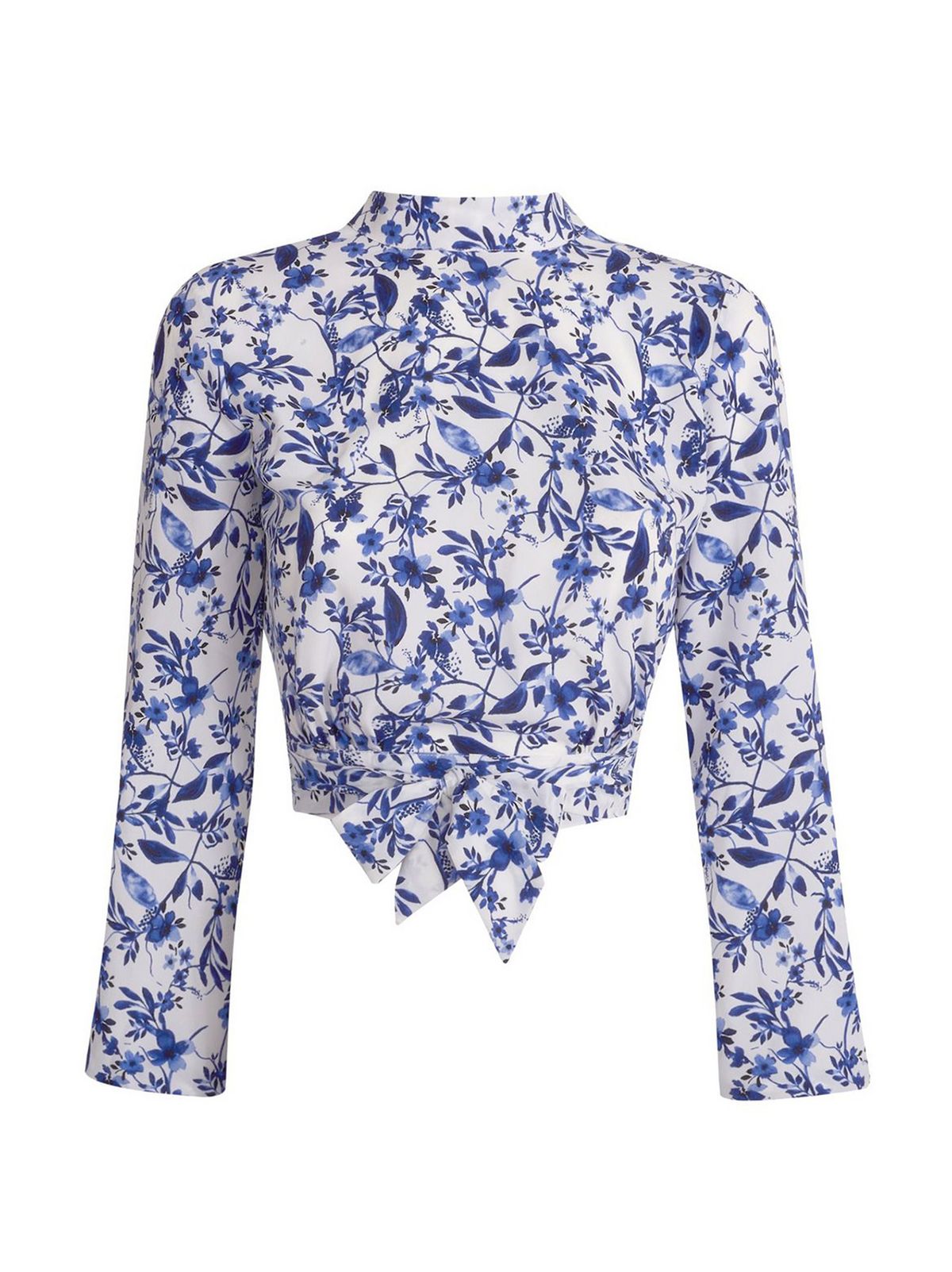 6. Blue Floral High Neck Tie Back Top - £19.99
It doesn't get much more romantic than this blue floral tie back top, and we are totally in love with it! This top is also a great purchase for your wardrobe as it works all year round. During the current warmer weather we would pair it with some white jeans and in the cooler months it would look great teamed with some black balloon jeans and a pair of ankle boots.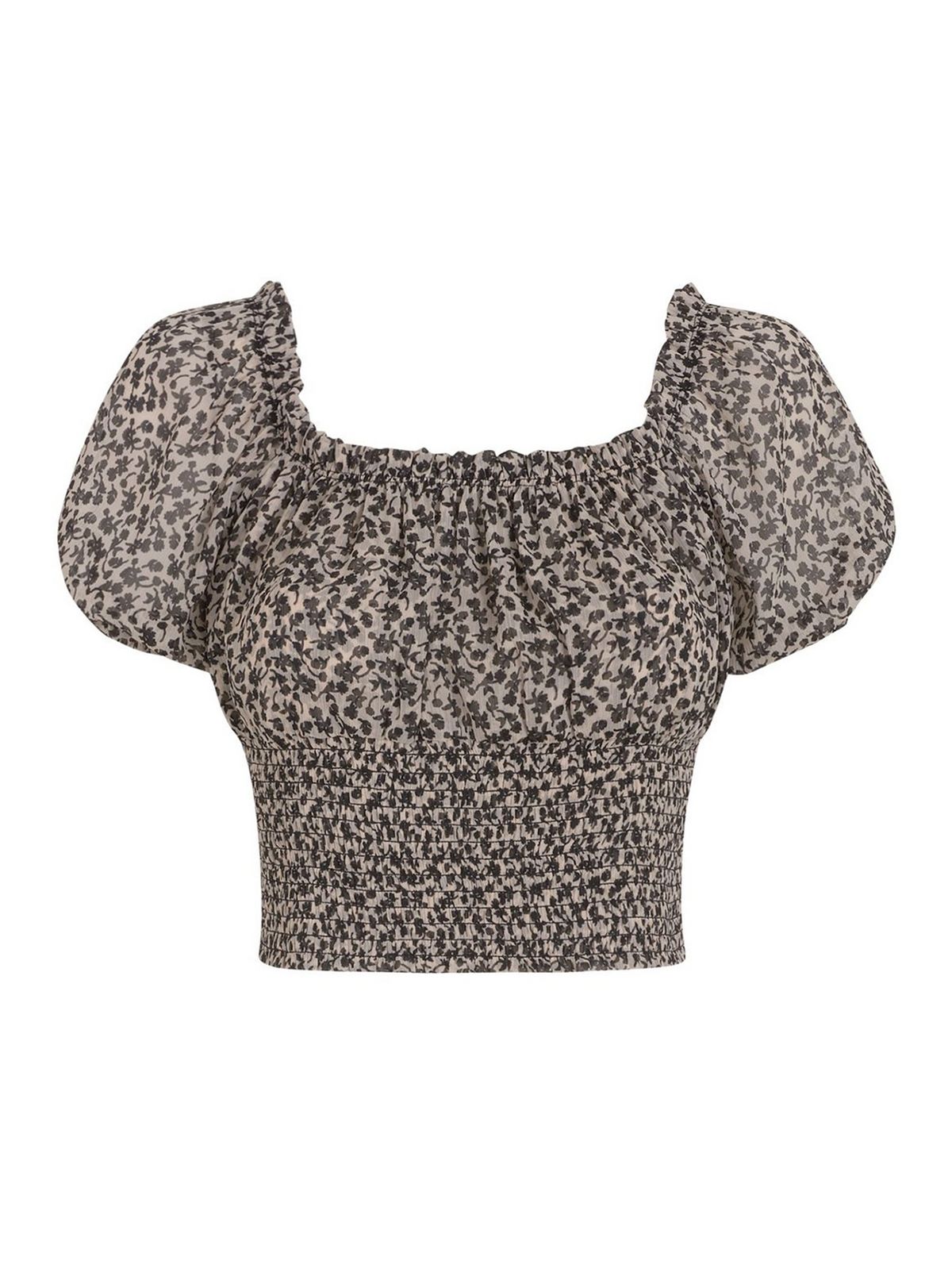 7. Black Floral Shirred Puff Sleeve Top - £19.99
Florals? ✔️Puff Sleeves?✔️Shirring? ✔️= All the details you need for the perfect new season romantic top. Be sure to snap this one up as it won't be around for long.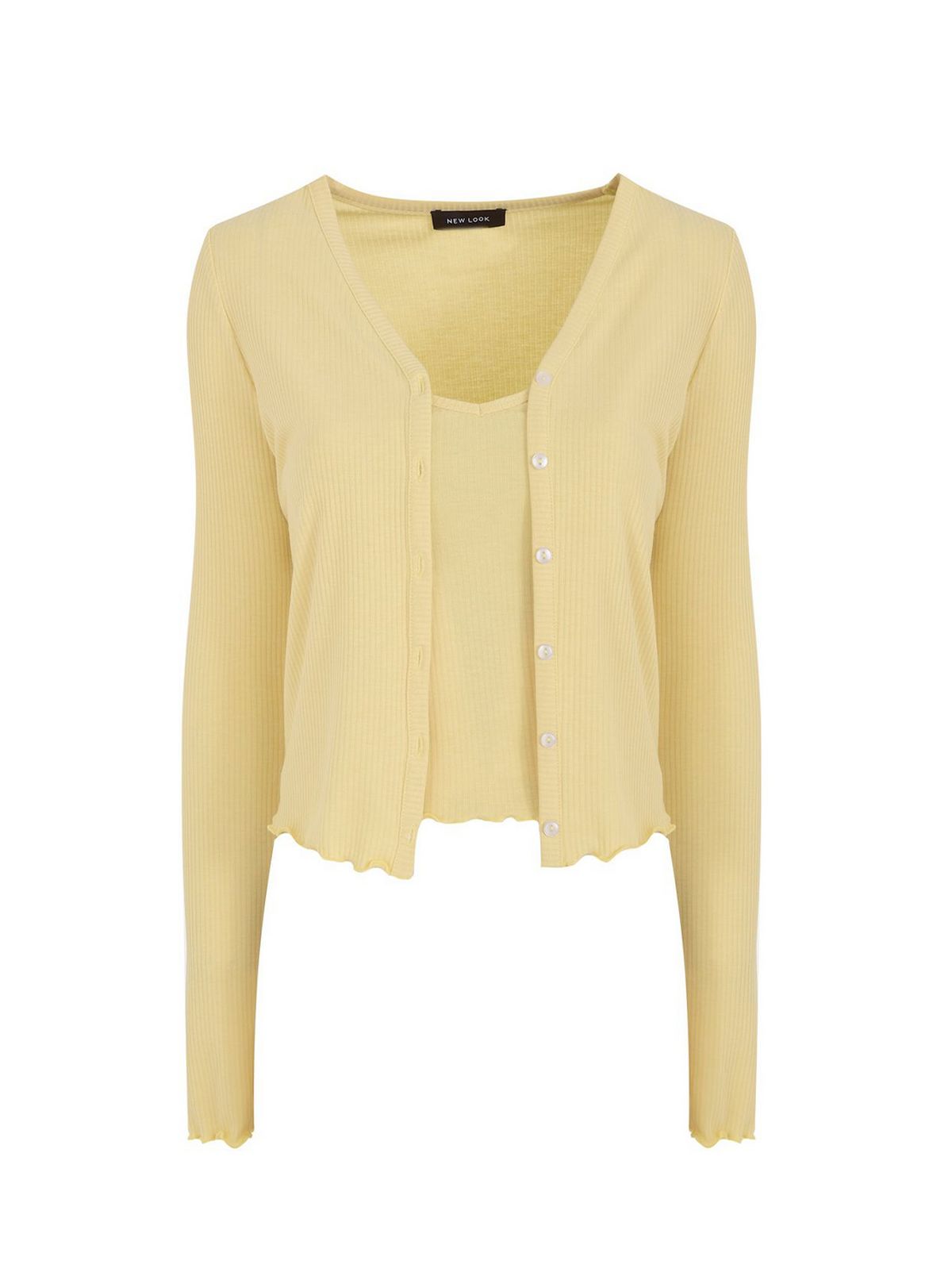 8. Pale Yellow Ribbed Cardigan and Cami Set - £15.99
If you're looking to update your wardrobe but still aren't quite ready to say goodbye to your comfy tees that you've been living in, then this yellow ribbed cardigan and cami set is the perfect option for you. It still offers comfort but with a new season update, and it's just £15.99!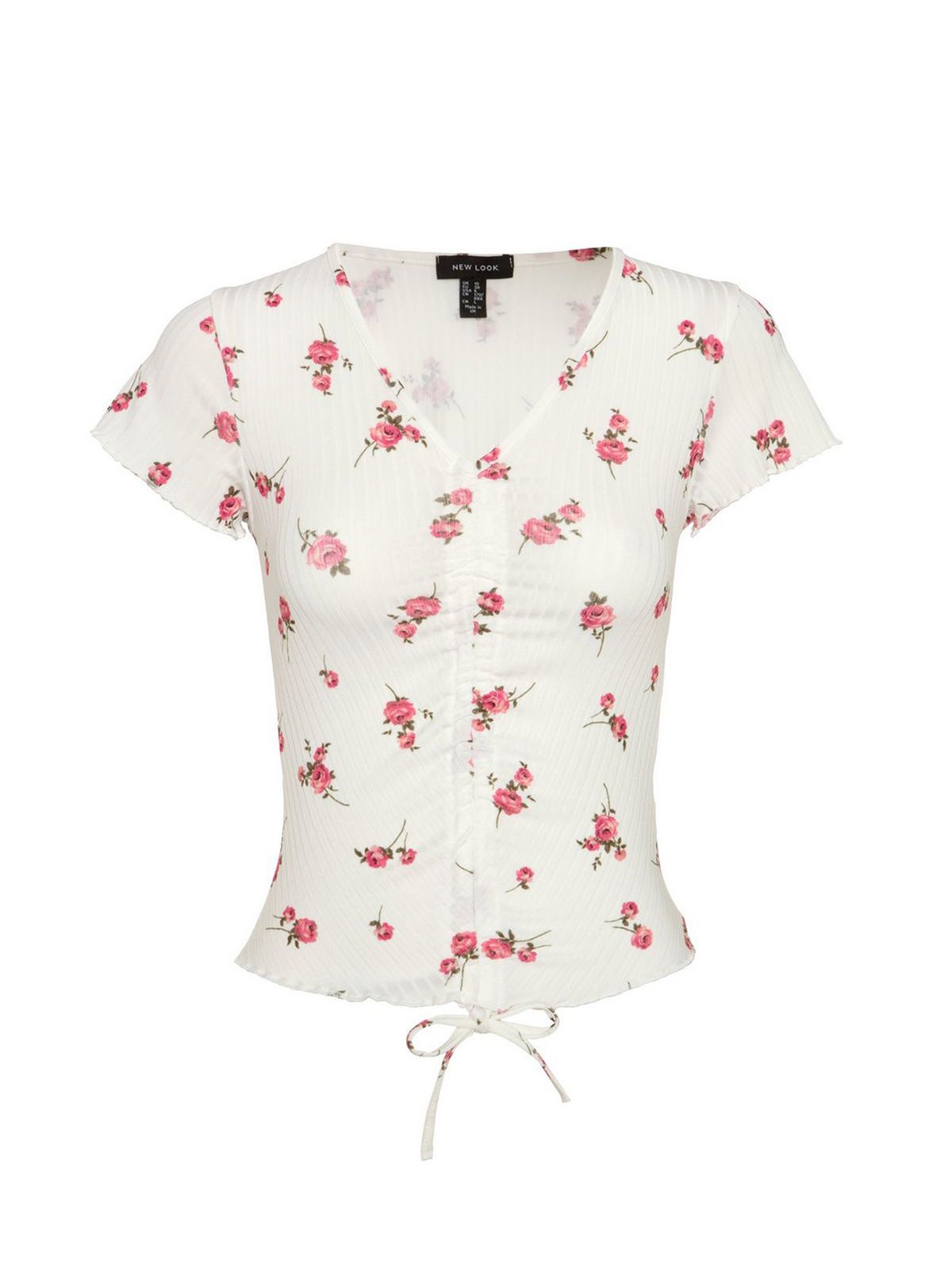 9. White Ribbed Rose Ruched Tie Front Top - £14.99
If you're after an on-trend new season top, but also a warm weather win, then you can't go wrong with this white ribbed rose ruched top. The ruched detailing means you can wear it longer or tighten it to wear as a crop top, and we love the summery rose print.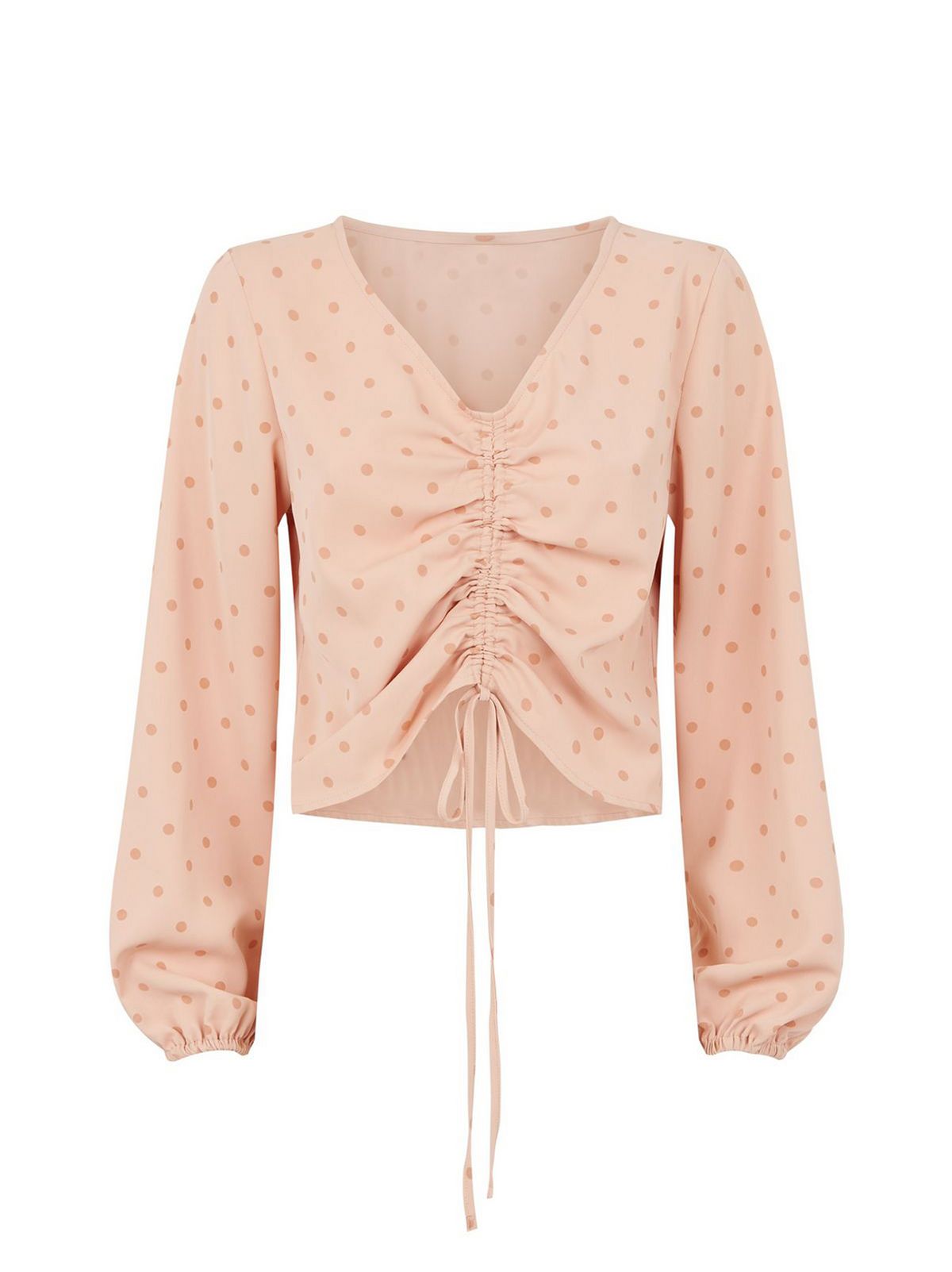 10. Urban Bliss Pale Pink Spot Ruched Top - £22.00
It's safe to say we've fallen in love with this romantic pink ruched spot top. It's the perfect update your wardrobe needs and looks great styled with denim shorts for casual summer days or with some jeans and heels for a night out with the girls.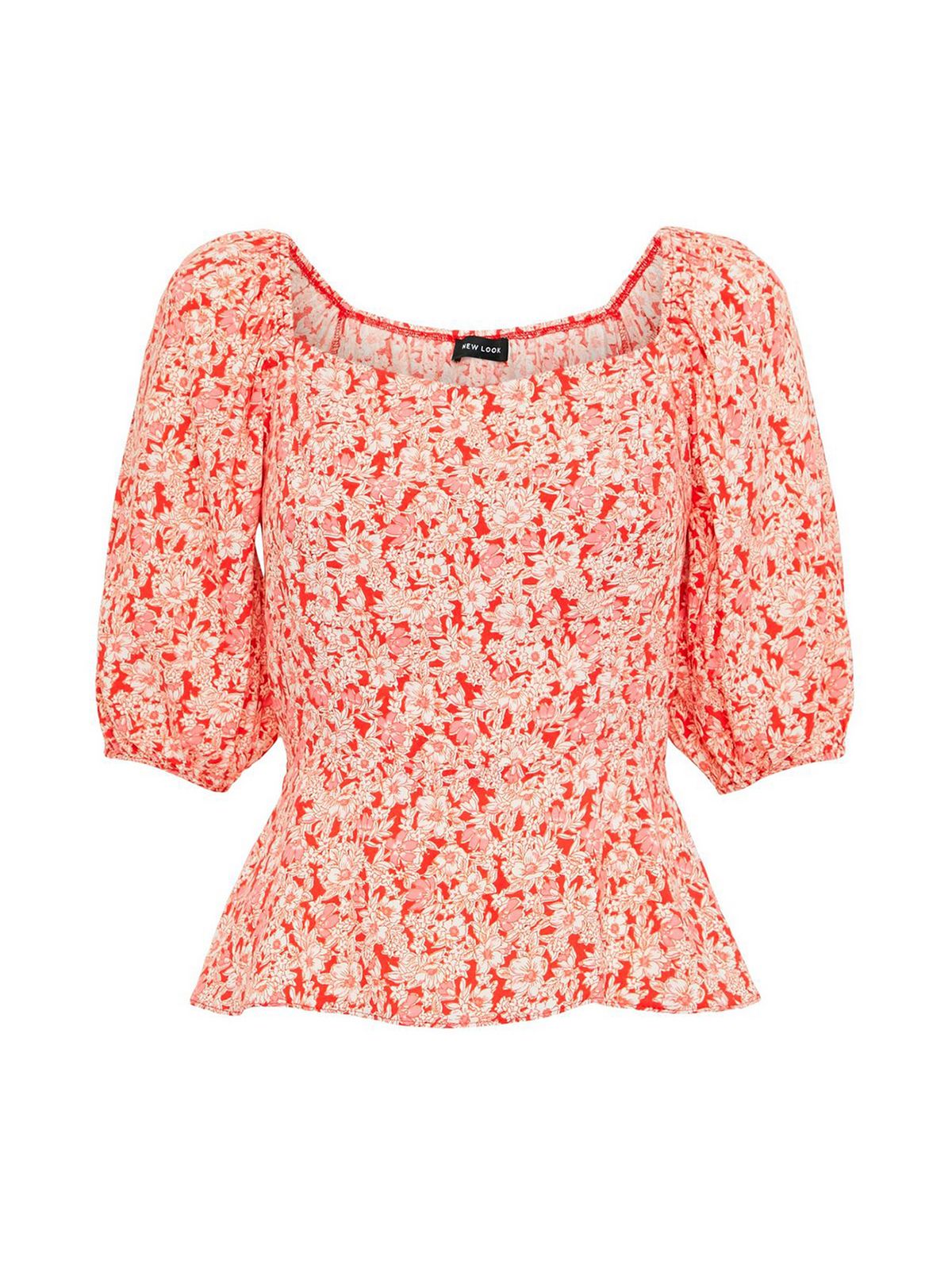 11. Red Floral Square Neck Peplum Top - £17.99
Brighten up your wardrobe with this red floral peplum top, there's simply nothing to not love about this fun and mood-boosting top.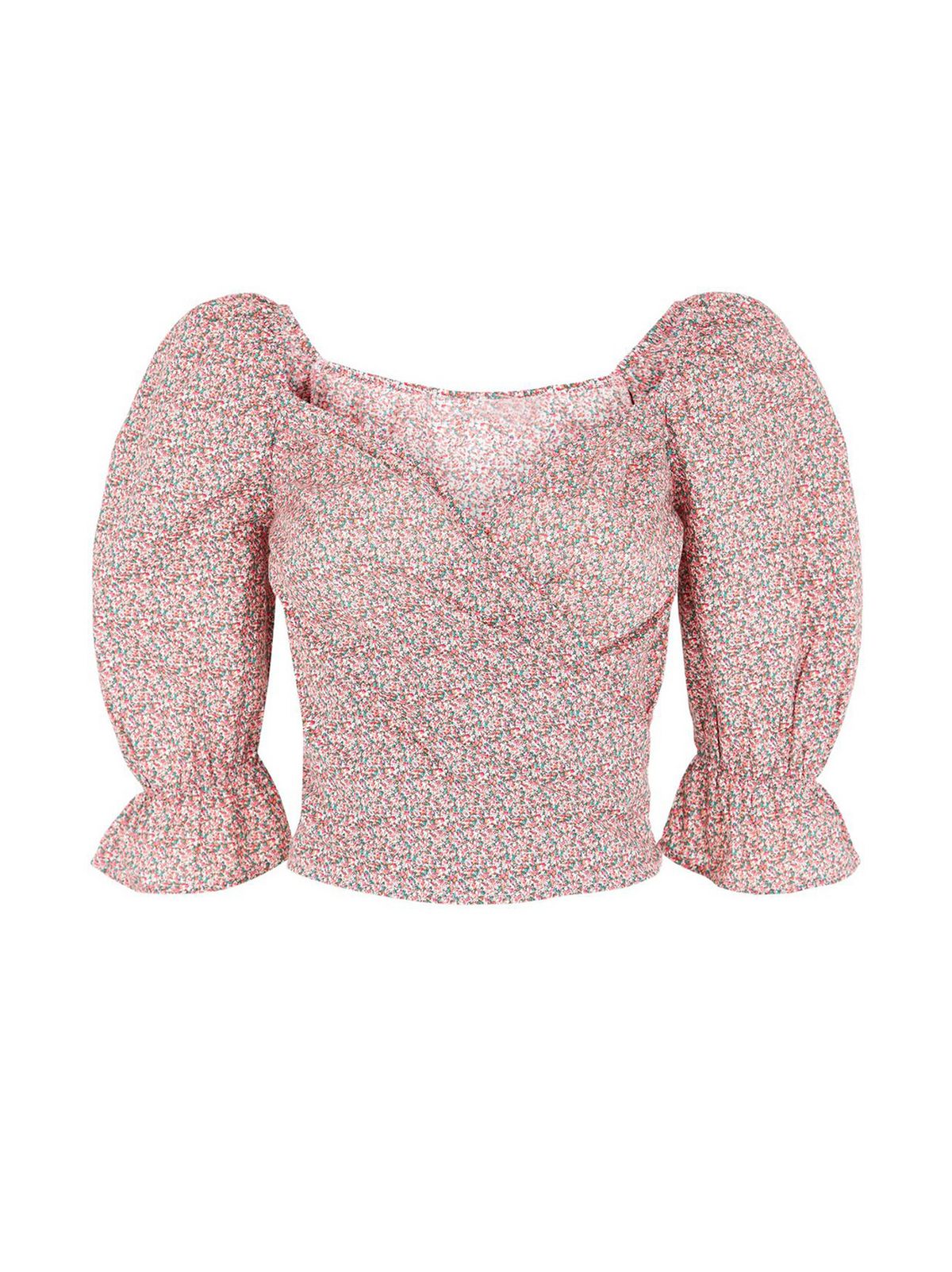 12. NA-KD Pink Floral Print Puff Sleeve Wrap Blouse - £32.95
We hope you love florals as much as we do, because we have fallen head over heels for this pink floral print puff sleeve blouse, and we're sure you will too!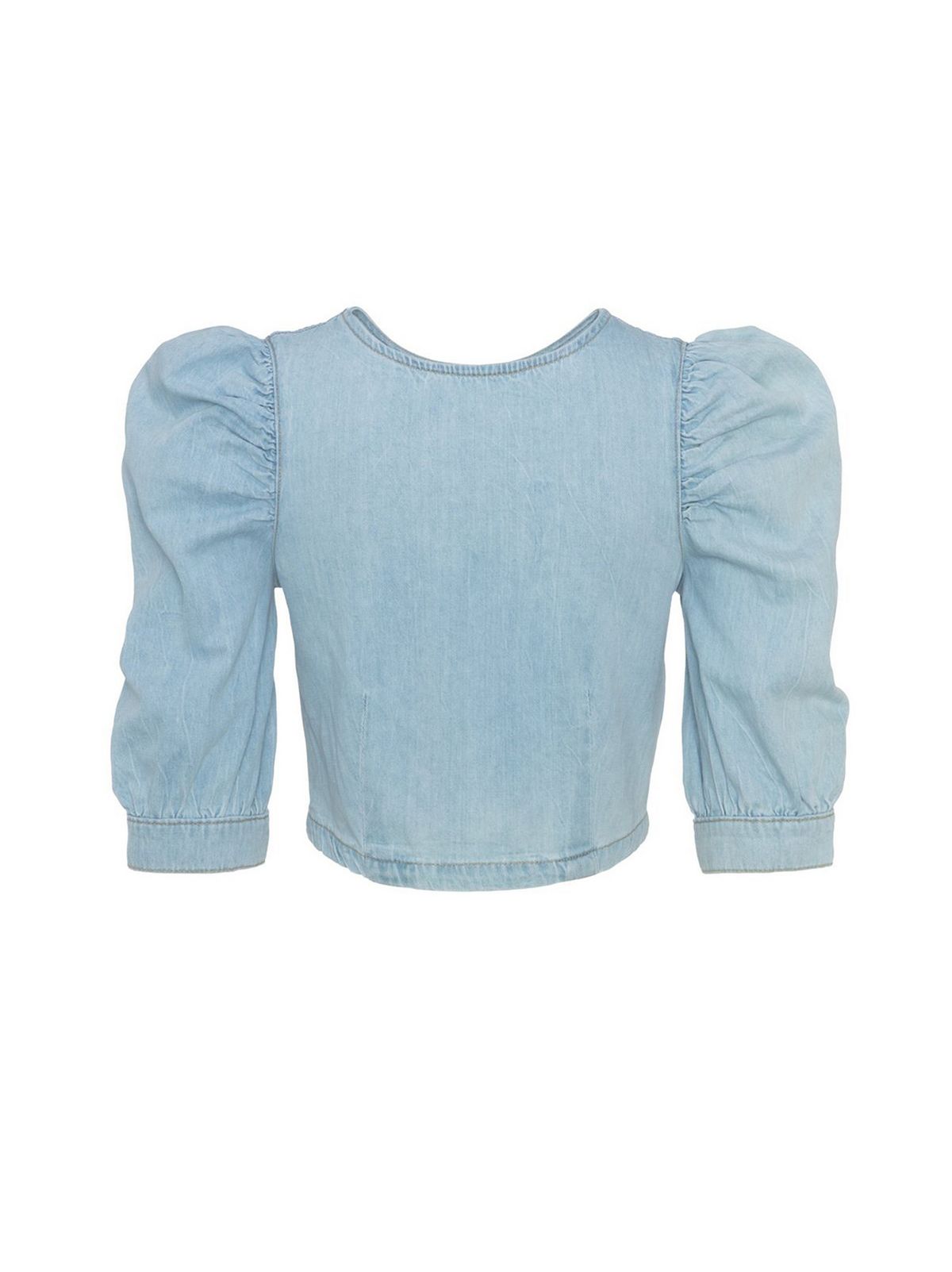 13. Pale Blue Denim Puff Sleeve Zip Top - £17.99
If prints aren't your thing but you still want to add a touch of romanticism to your wardrobe, then this blue denim puff sleeve top is perfect for you. The puff sleeves add that feminine and girly touch that every wardrobe needs and has missed out on in the past few months.
14. White Spot Mesh Puff Sleeve Crop Top - £19.99
Nights out with the girls are finally back on the cards, and you'll be sure to turn heads in this white spot mesh puff sleeve crop top. Pair with some leather leggings and heels and you've got yourself the perfect outfit for when you go out-out.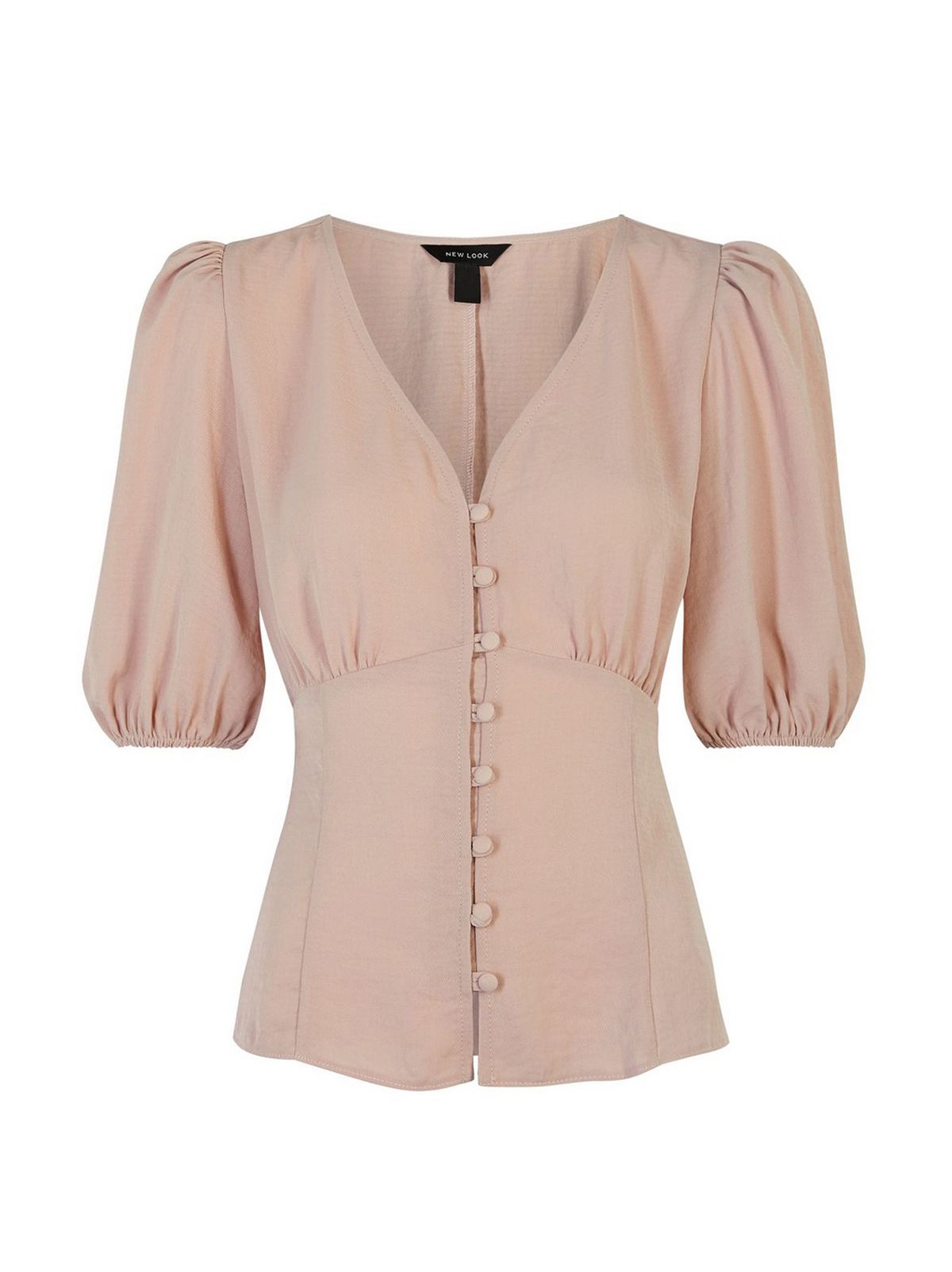 15. Pale Pink V Neck Puff Sleeve Tea Blouse - £17.99
Having been confined to oversized T-shirts and white tees for months on end, you may be looking to update your wardrobe with some simple staples. And if that's you, then you can't go wrong with this pink puff sleeve tea blouse, we promise you'll get a lot of wear out of it.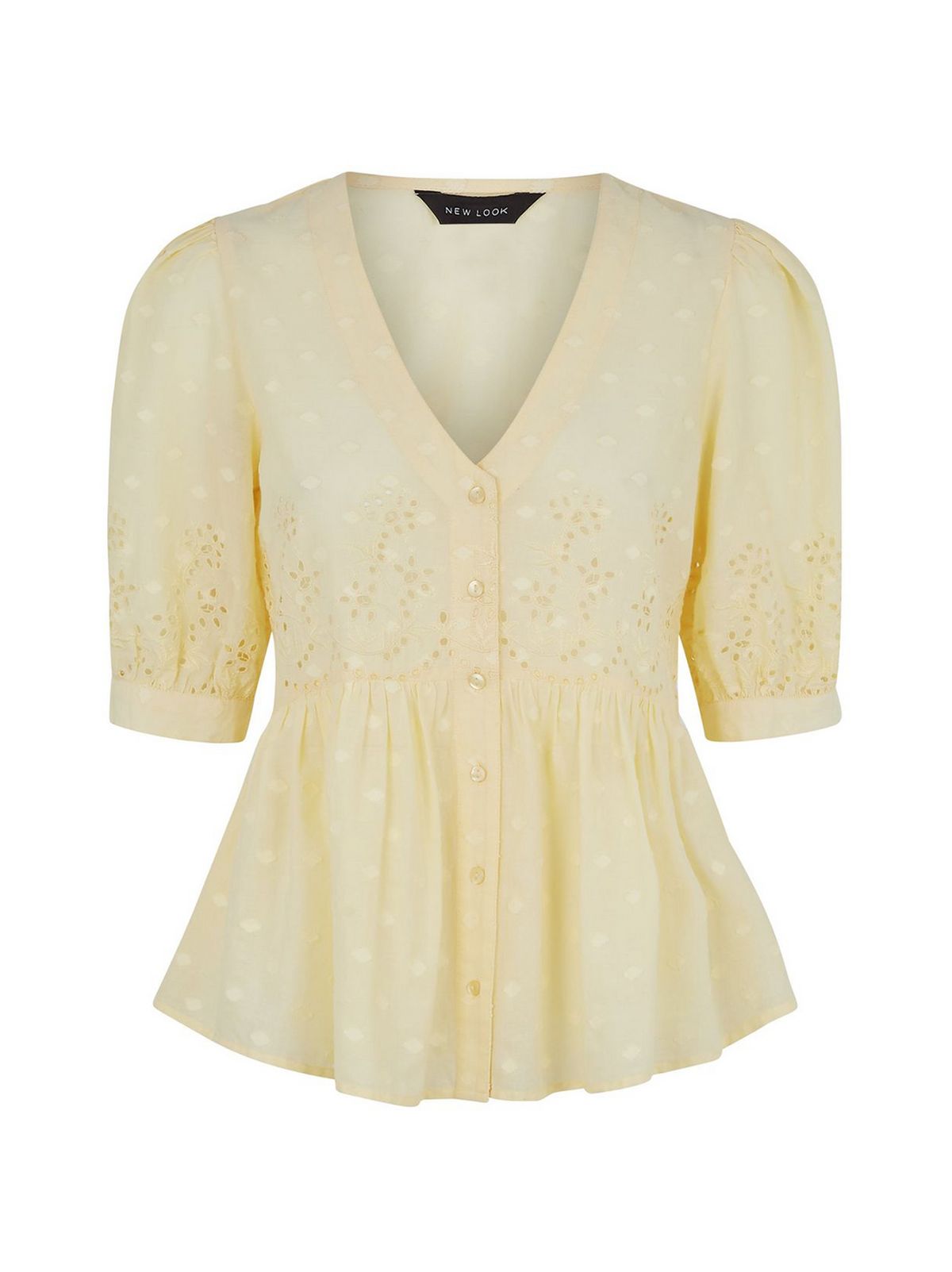 16. Pale Yellow Broderie Puff Sleeve Peplum Blouse- £22.99
The sun may be shining outside, but you can also channel that sunshine by wearing it. This yellow broderie blouse is a total warm-weather win.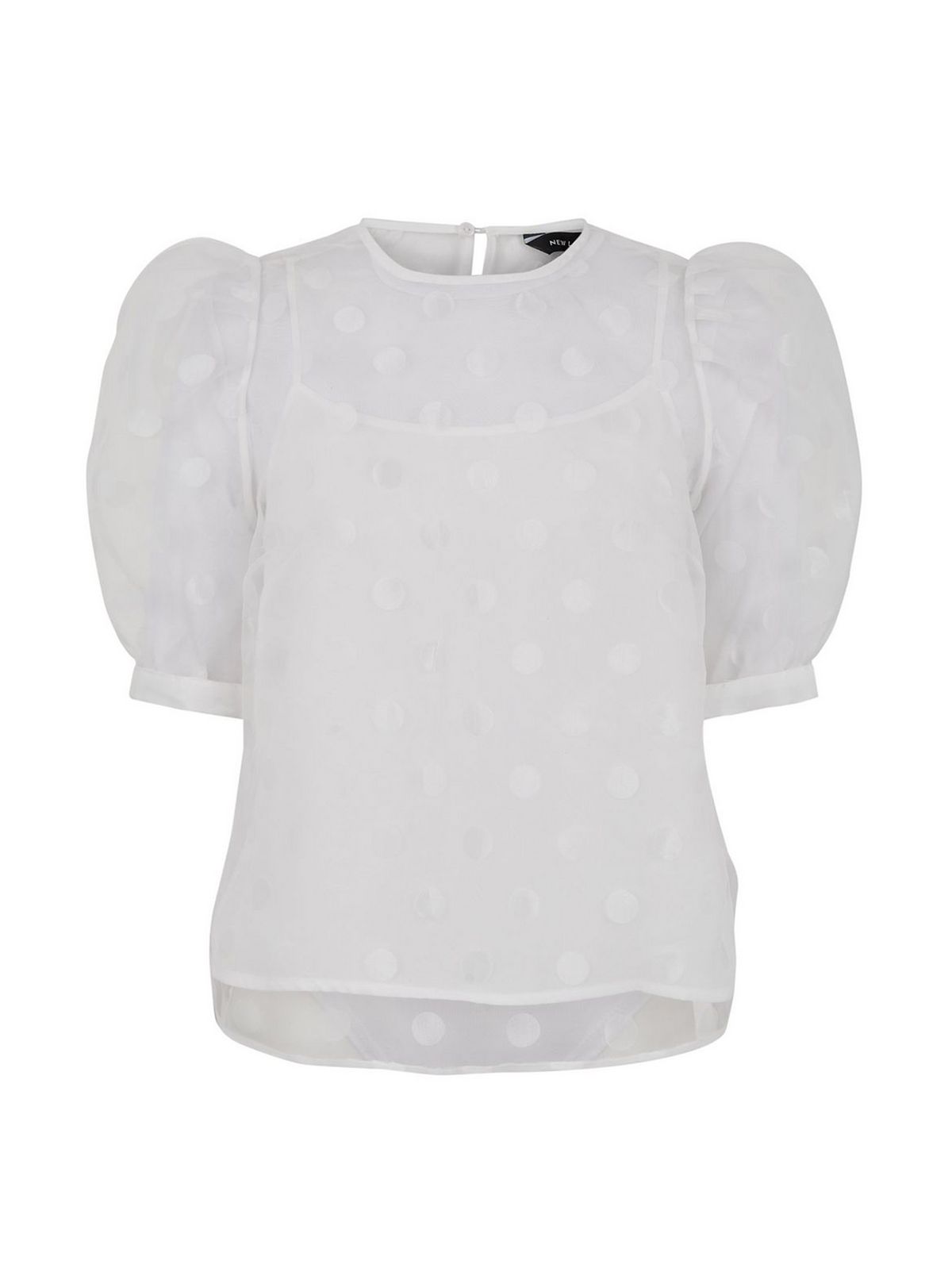 17. White Spot Organza Puff Sleeve Top - £19.99
Organza tops – oh, how we've missed you. If you're looking for a new top for that next meal out, then you're sure to love this white spot organza top.