Skip to content
Skip to navigation
New Arrivals
18 Ways to Embrace the New Autumn Trends from £9.99
by Emma Menteath, Editorial Lead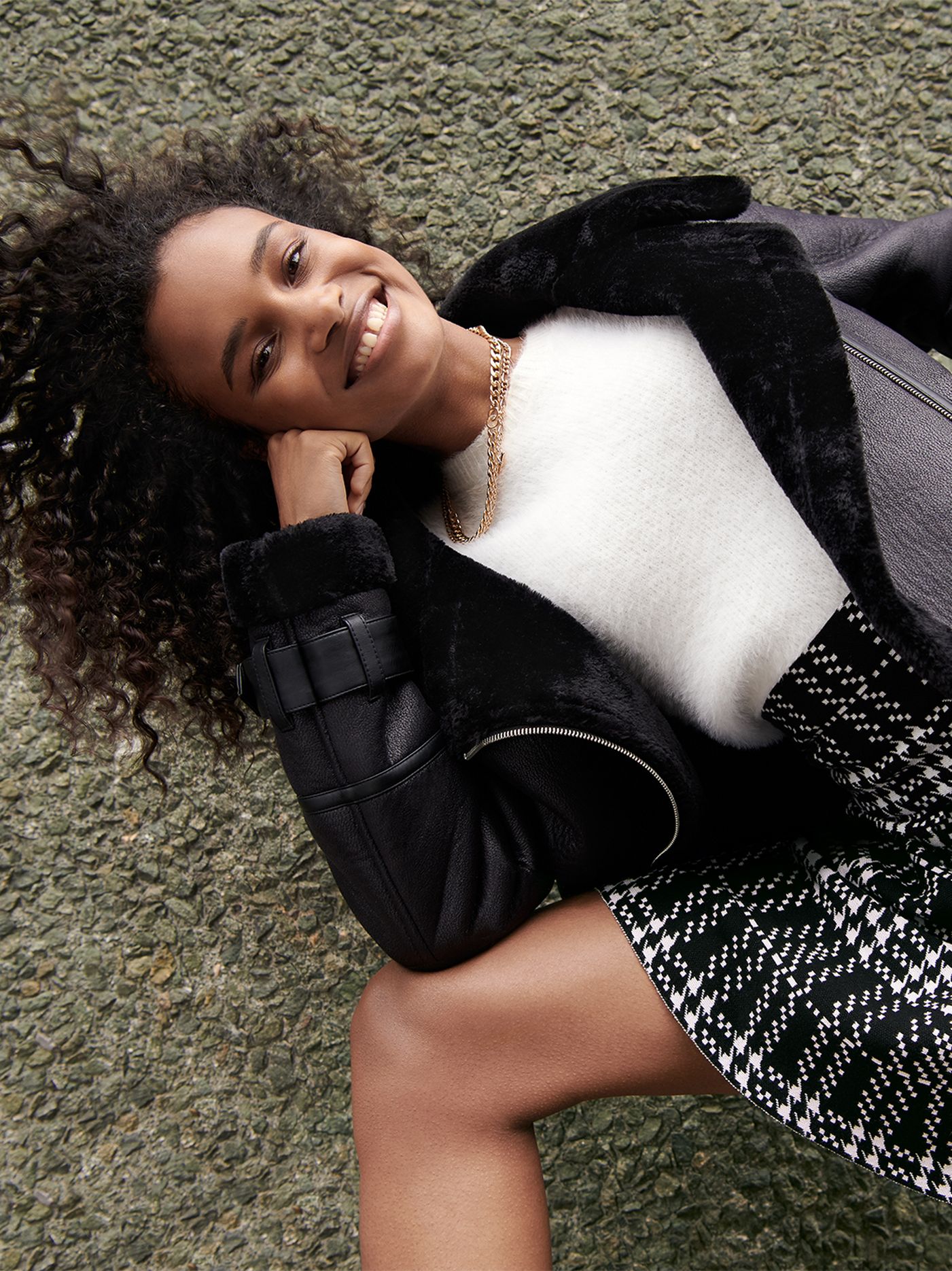 New season is loading and along with it all the latest must-have trends. We can totally understand the frustration that comes with scrolling through your social media feed, seeing all the latest fashion updates and it being the end of the month. Girl,we've all been there. Trust us.

So, we've rounded up some key autumn trend pieces from £9.99 that won't break your bank account. We're talking 90s items for those Hailey Bieber inspired looks to cosy must-haves that work just as well out and about as they do at home on the sofa.

​​​​​​​And if you're still in a jam, there's always Klarna Pay Later, either way girl, we've got your back 🥰.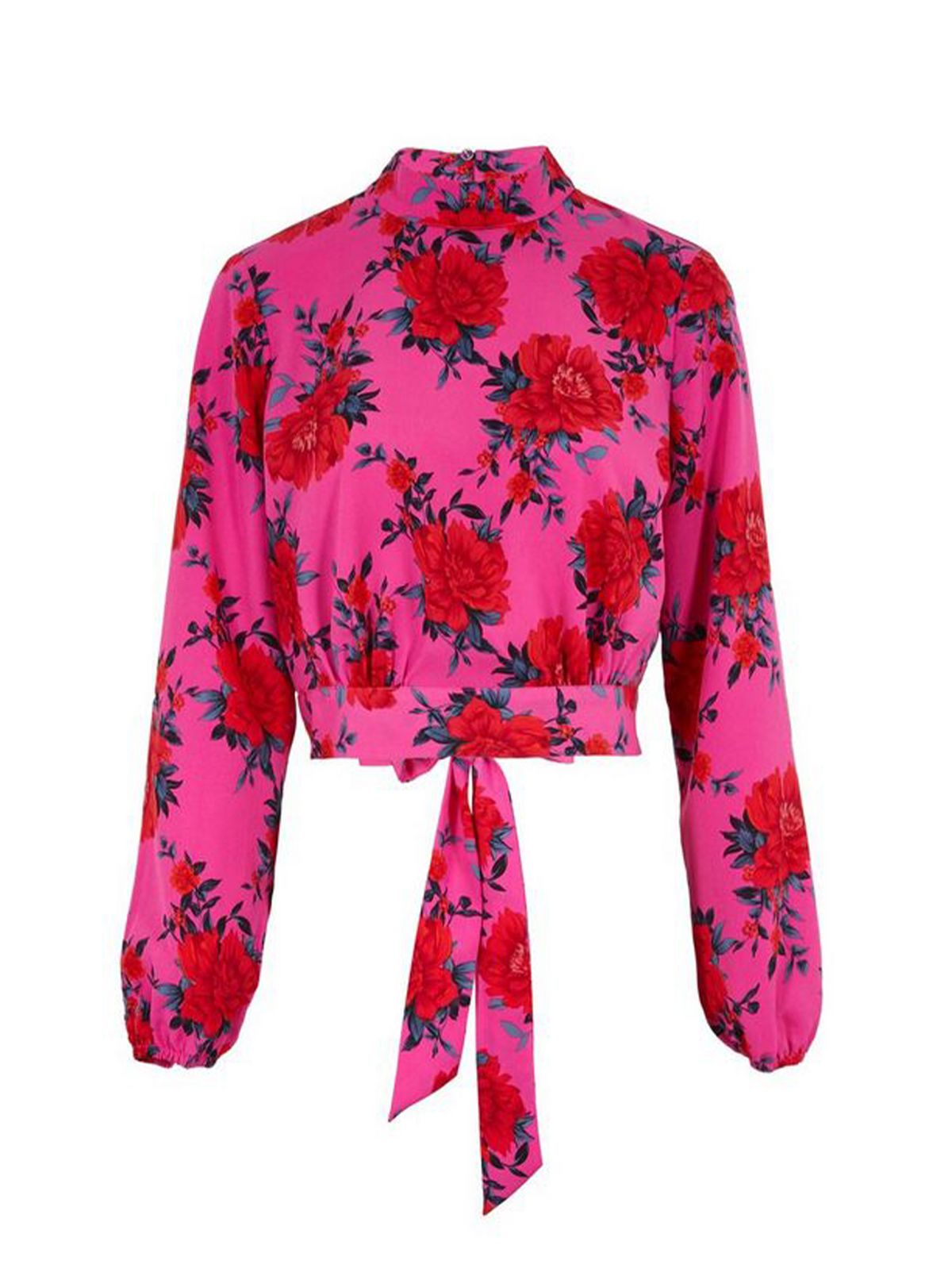 1. Pink Rose Satin High Neck Tie Front Top - £19.99
This satin top just landed and our fashion team can't seem to get enough of it. It's the kind of top that instantly boosts our mood and we're dying to style it for girls' night out. Compliments guaranteed when wearing this blouse.
Shop now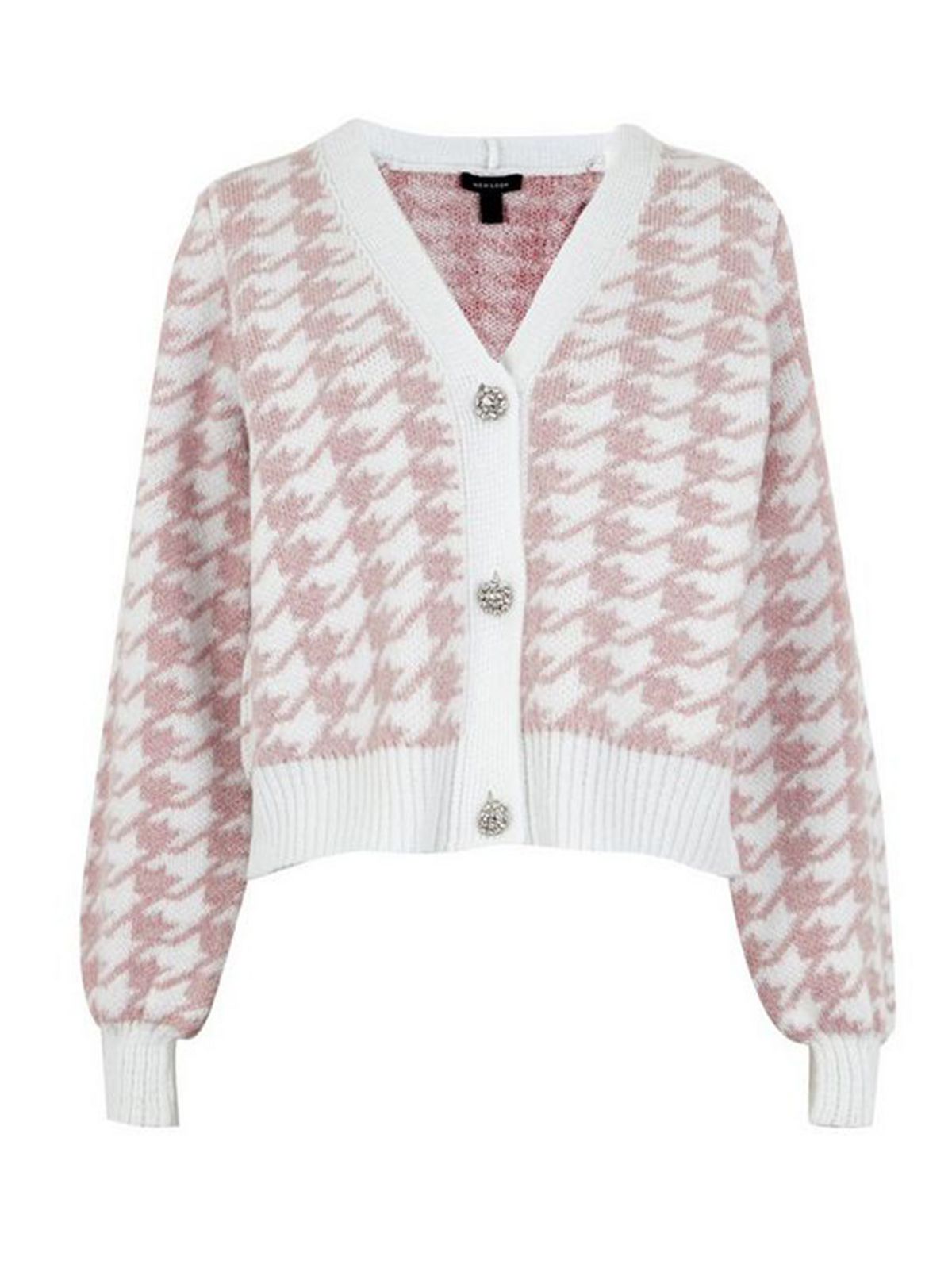 2. Pink Dogtooth Gem Button Knit Cardigan - £25.99
This pink dogtooth cardigan is the perfect cosy update your wardrobe has been looking for. Ideal for lounging around or dressing up for dinner out. It also makes for a Halloween outfit should you decide to go as Cher from Clueless or Princess Diana. Handy, right?
Shop now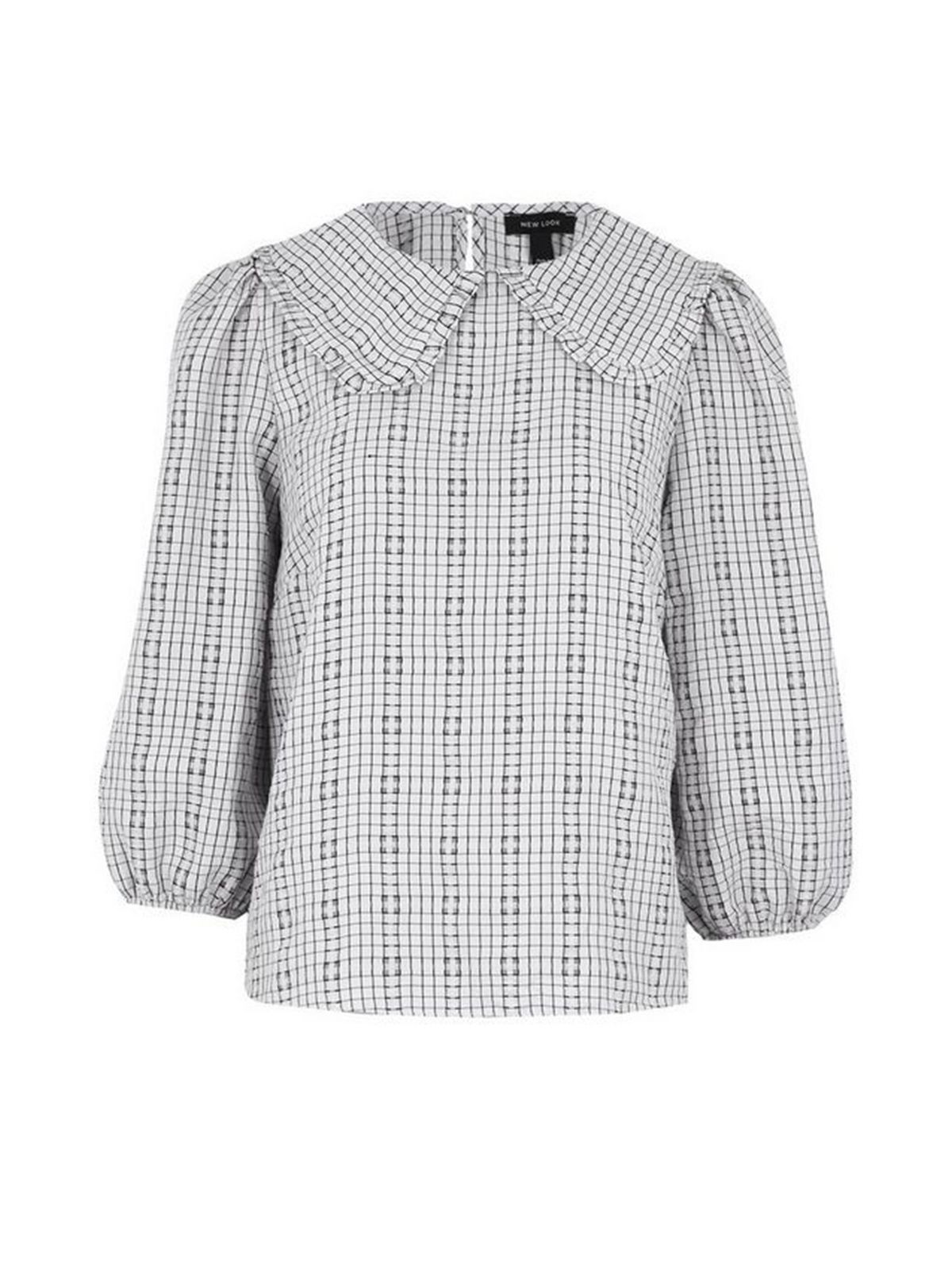 3. Off White Check Frill Collar Blouse - £19.99
If there's one thing we can't stop seeing on social media, it's collared blouses, and we can totally understand why. They're a cute and easy way to uplift any pair of jeans and they always look great layered under knits or simple slip dresses.
Shop now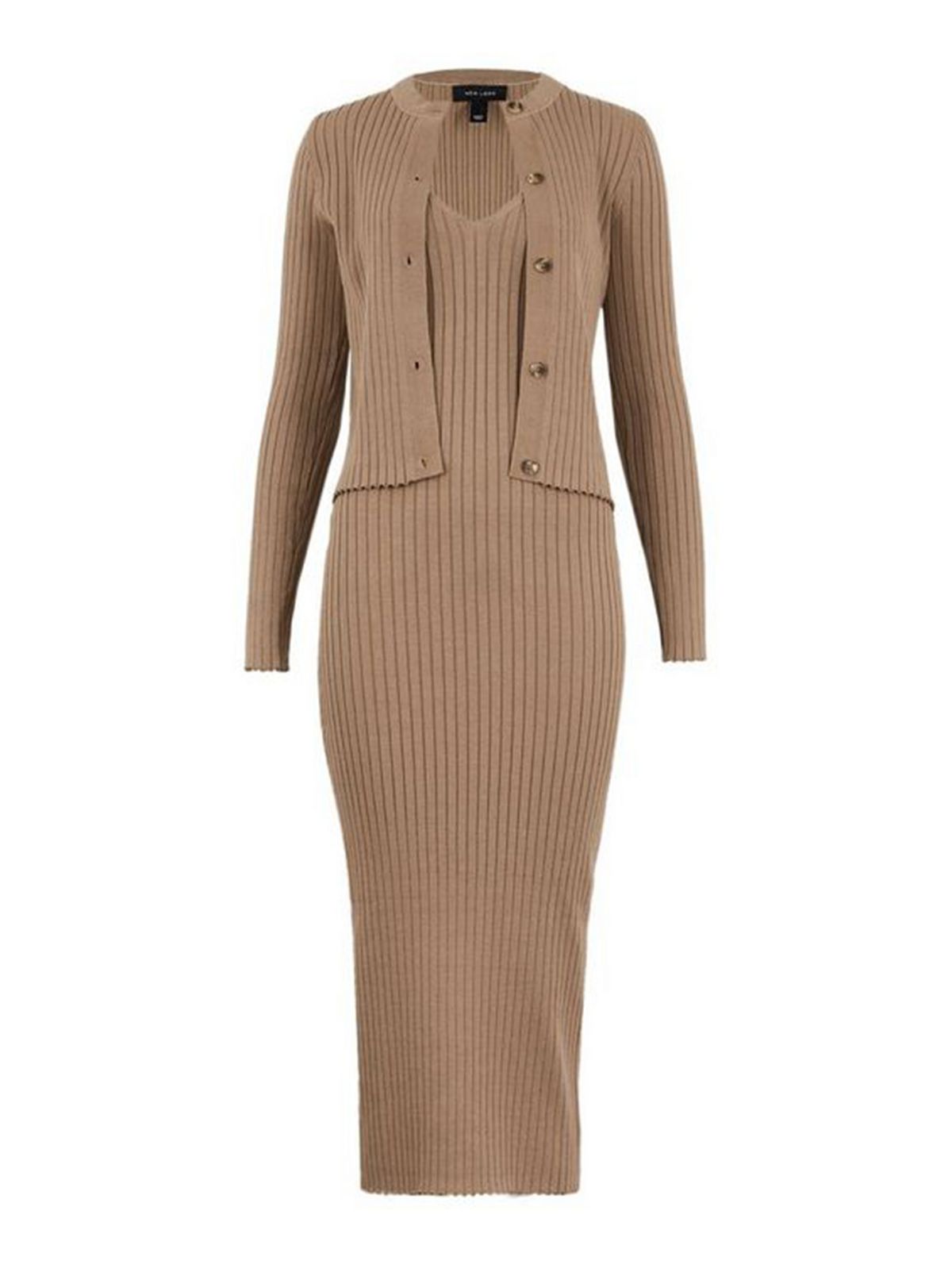 4. Camel Ribbed Knit Midi Dress and Cardigan Set - £29.99
Who doesn't love a 2-in-1 deal? The ideal WFH item that doesn't take much to look good, just add a bulldog clip for a 90s Gwyneth Paltrow red-carpet inspired look.
Shop now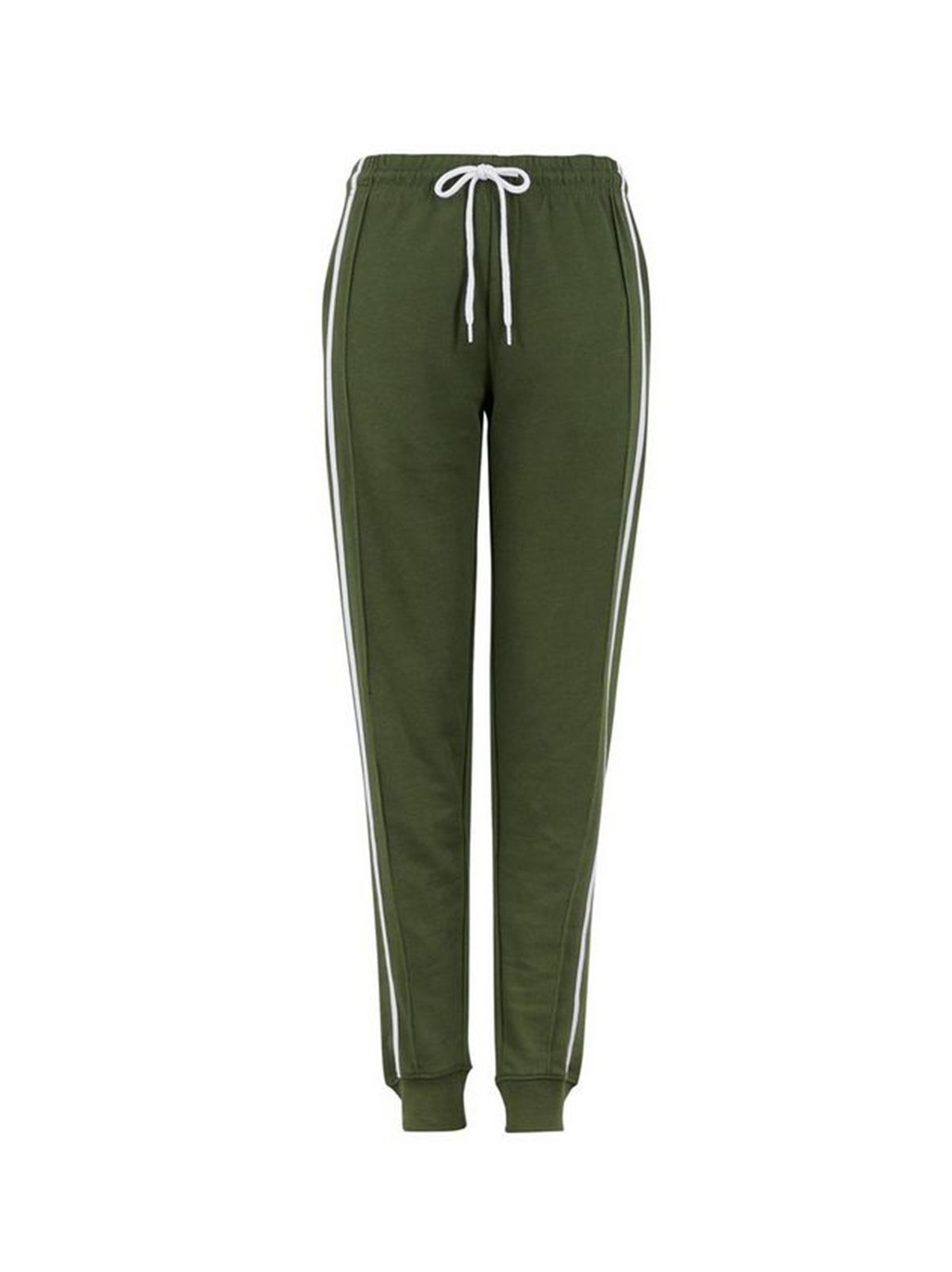 6. Khaki Side Stripe Cuffed Joggers - £15.99
These side stripe joggers would like perfect styled with said high neck top mentioned above for a true 90s-inspired look. Or style with an oversized hoodie for those weekend movie marathons.
Shop now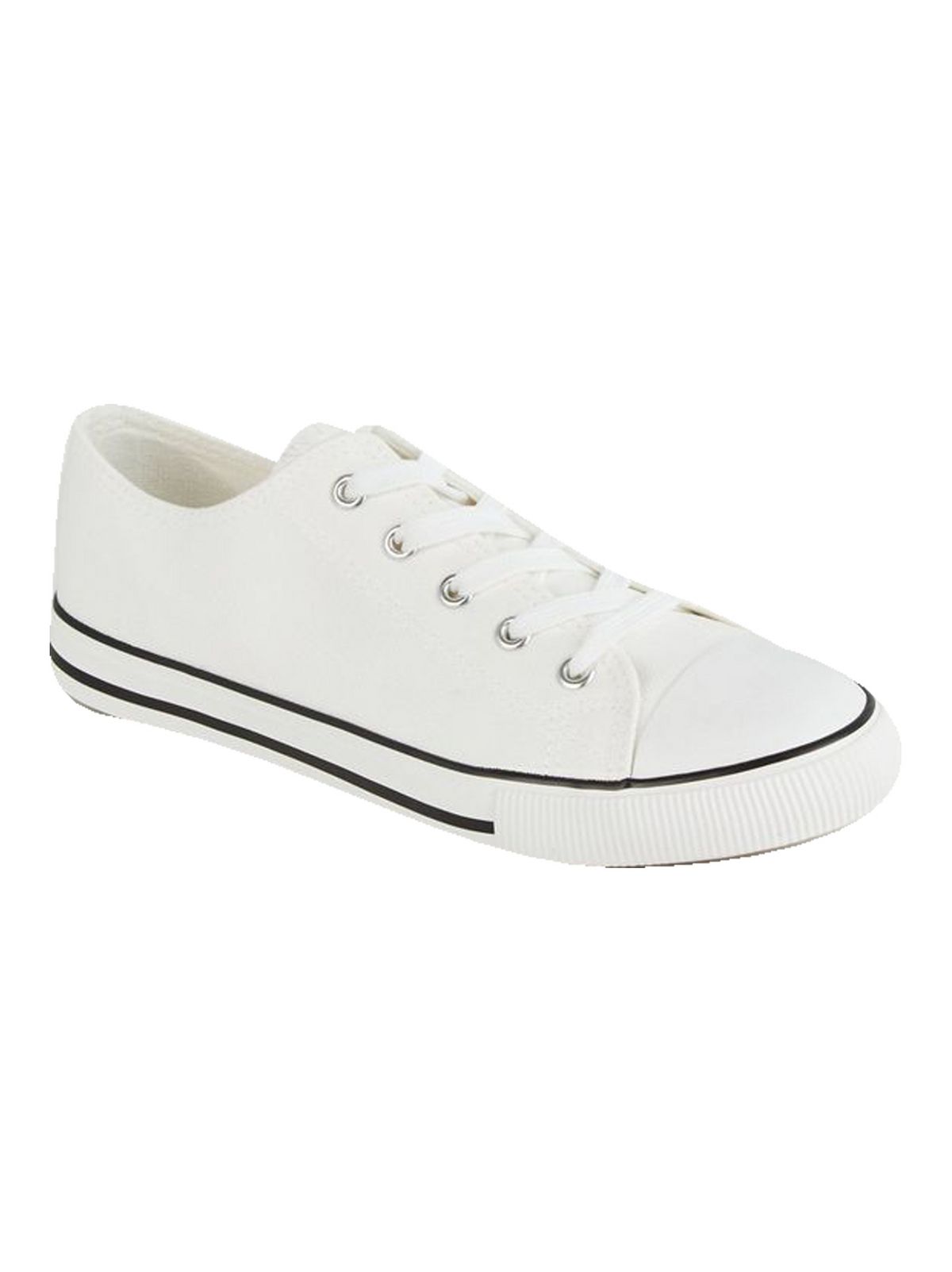 7. White Canvas Stripe Sole Trainers - £9.99
Looking for a new shoe update that won't break the bank? These £9.99 trainers make for the ultimate walking shoes and go with just about anything.
Shop now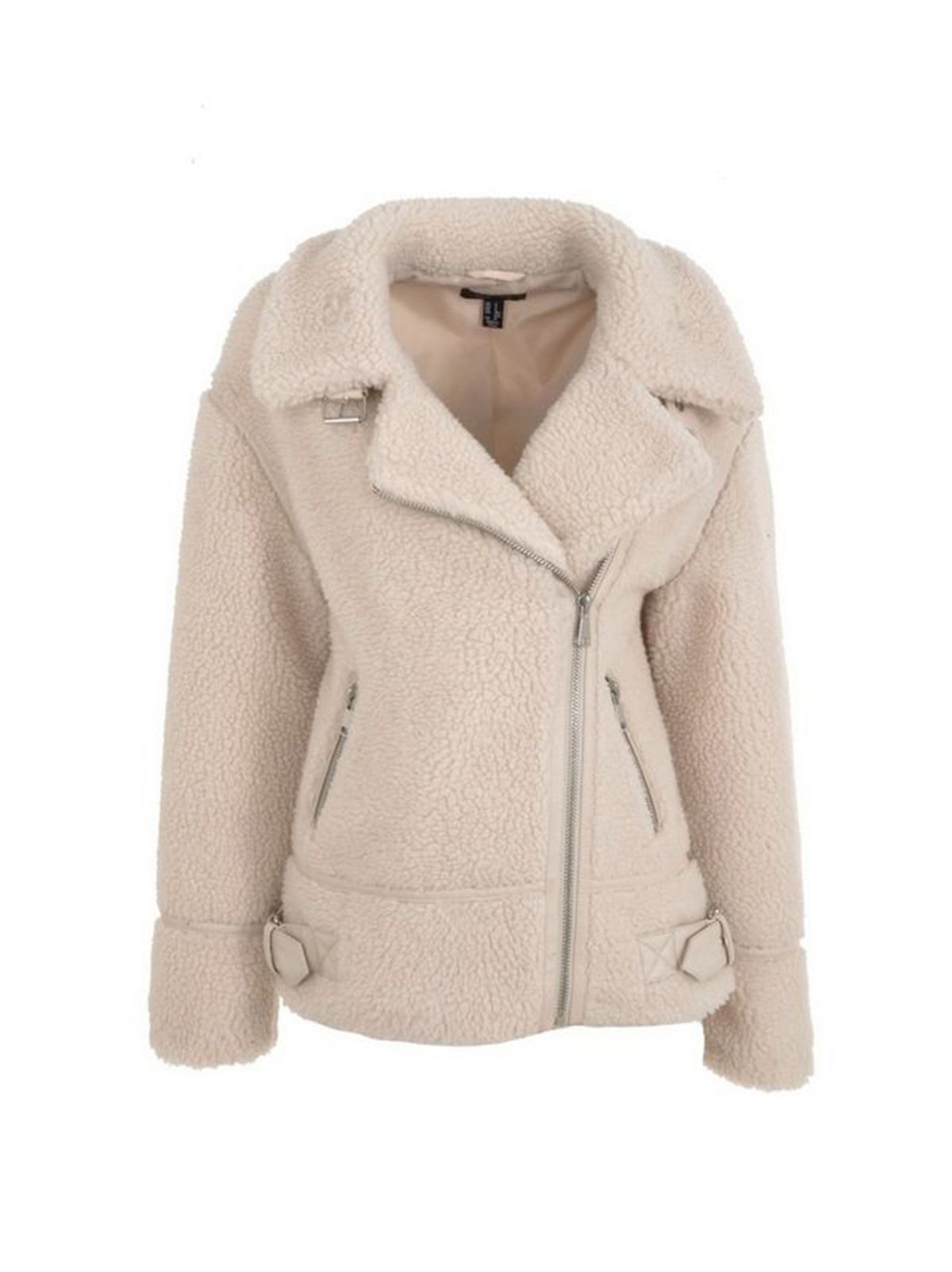 8. Cream Teddy Aviator Coat - £39.99
In the words of Jon Snow "winter is coming" and we're looking forward to those cooler days thanks to cosy coats like this fluffy teddy one.
Shop now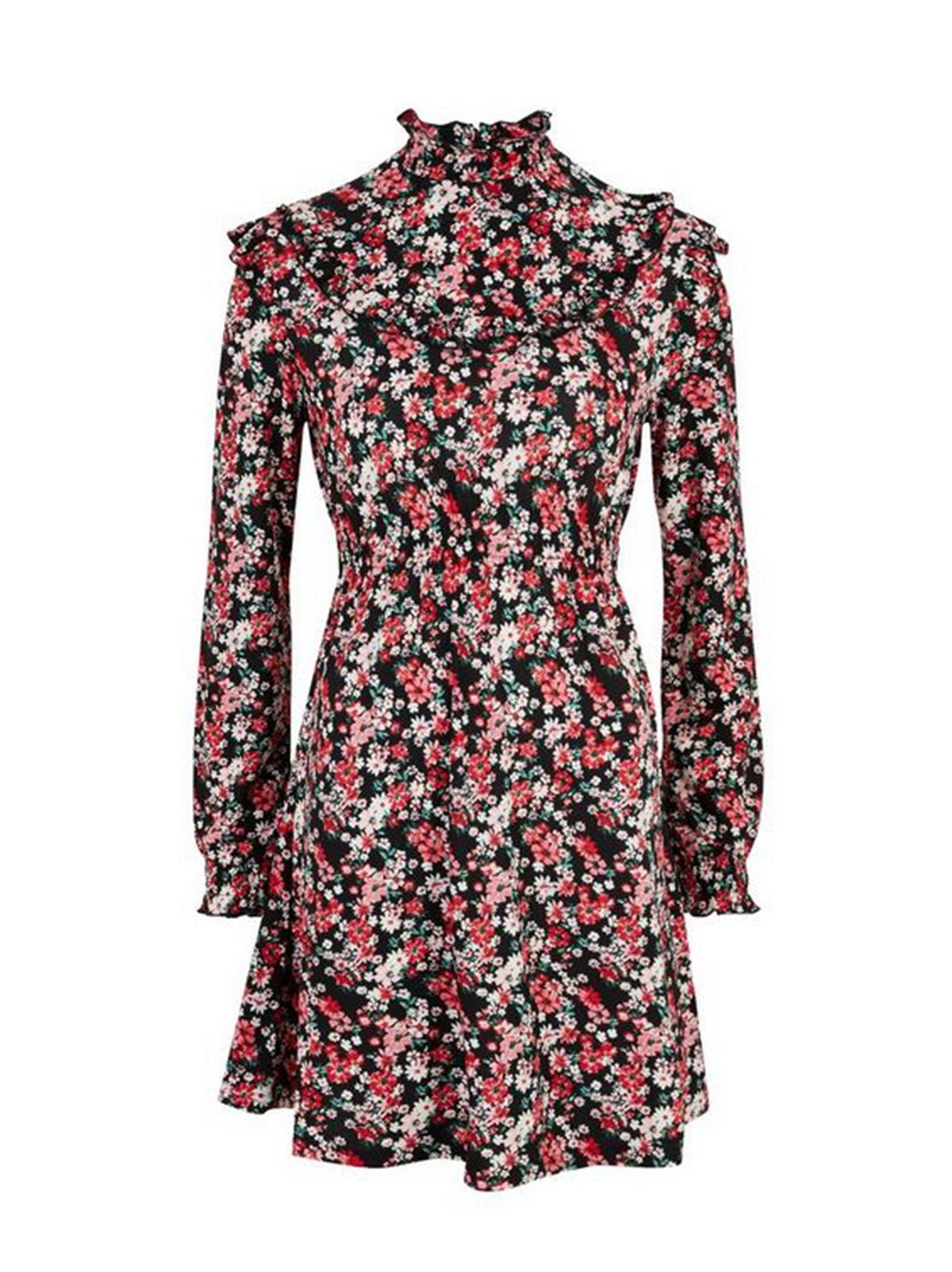 9. Blue Vanilla Black Floral High Neck Dress - £22.00
This high neck dress is ideal for those trans-seasonal days when the sun can't decide whether it wants to stay out or not. Style with a pair of chunky slip-on boots and, for cooler weather days, just add tights.
Shop now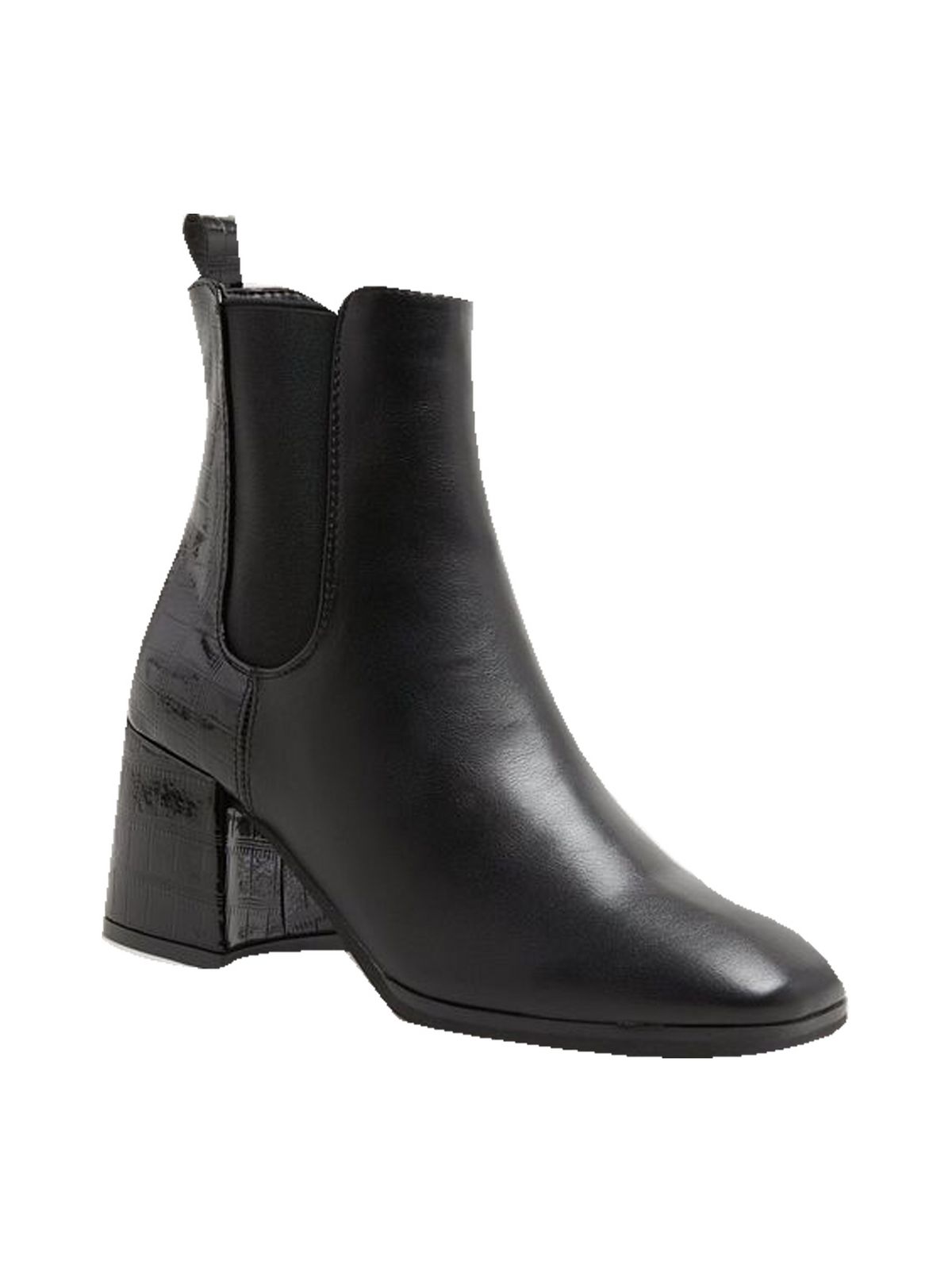 10. Black Leather-Look Flared Block Heel Boots - £32.99
These leather-look boots just landed and are already flying off the shelves. We blame it's ever-so-stylish flared heel and square toe detailing.
Shop now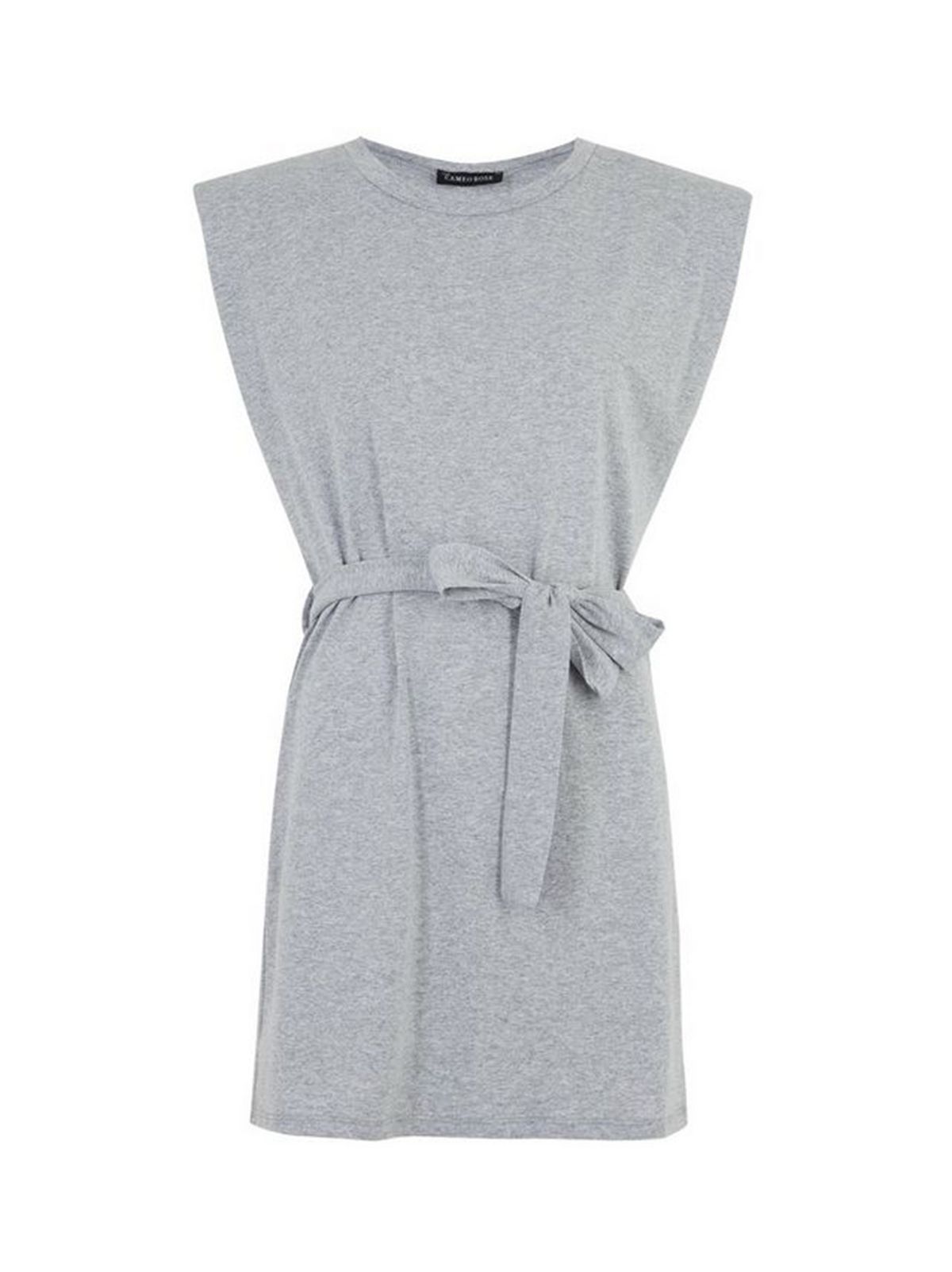 11. Cameo Rose Pale Grey Shoulder Pad Mini Dress - £15.99
We can't stop seeing this trend everywhere we go. Shoulder pads are all the rage right now. Get behind this trend for £15.99. We can totally envision this dress styled with a pair of knee-high boots.
Shop now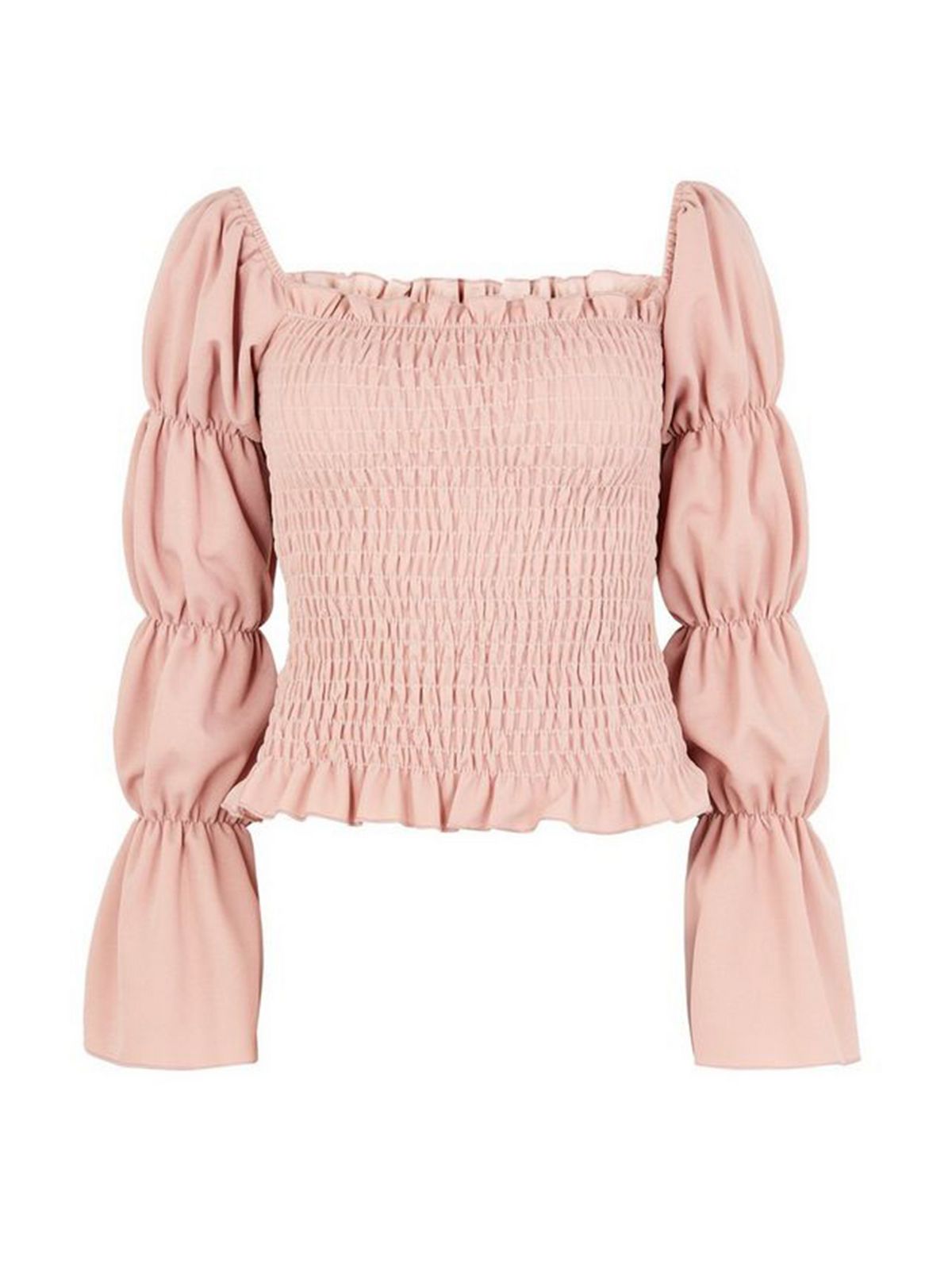 12. Pale Pink Shirred Tiered Puff Sleeve Top - £15.99
Sass up your going-out outfit this week with this shirred puff sleeve top. We think it works just as well styled with a pair of joggers as it does with a pair of leather-look leggings. P.S Don't forget to snap a pic for your Insta when wearing it.
Shop now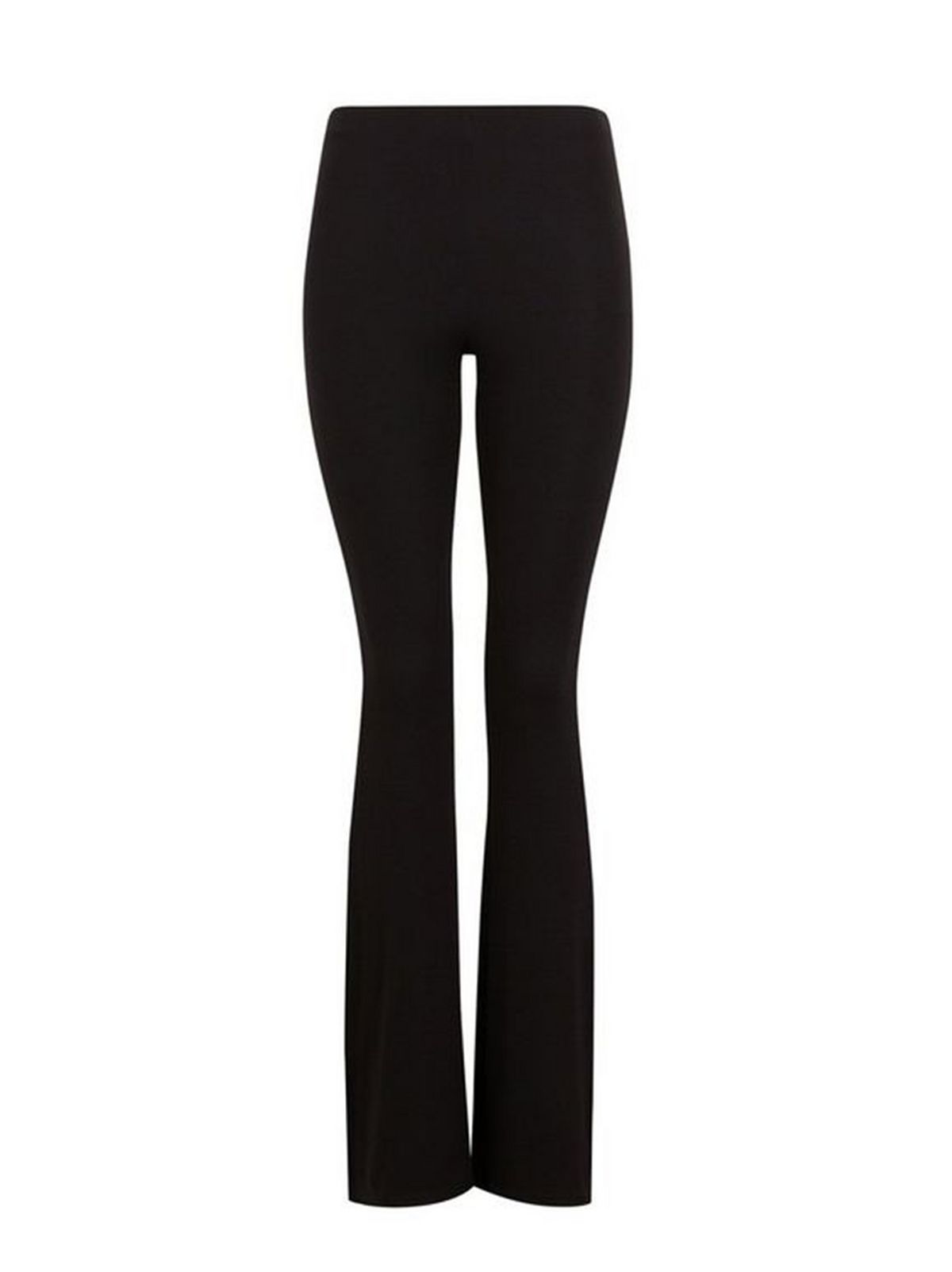 13. Black Side Split Flared Trousers - £17.99
An easy style update from your at-home joggers that are just as comfortable. We're all about the flare at the mo.
Shop now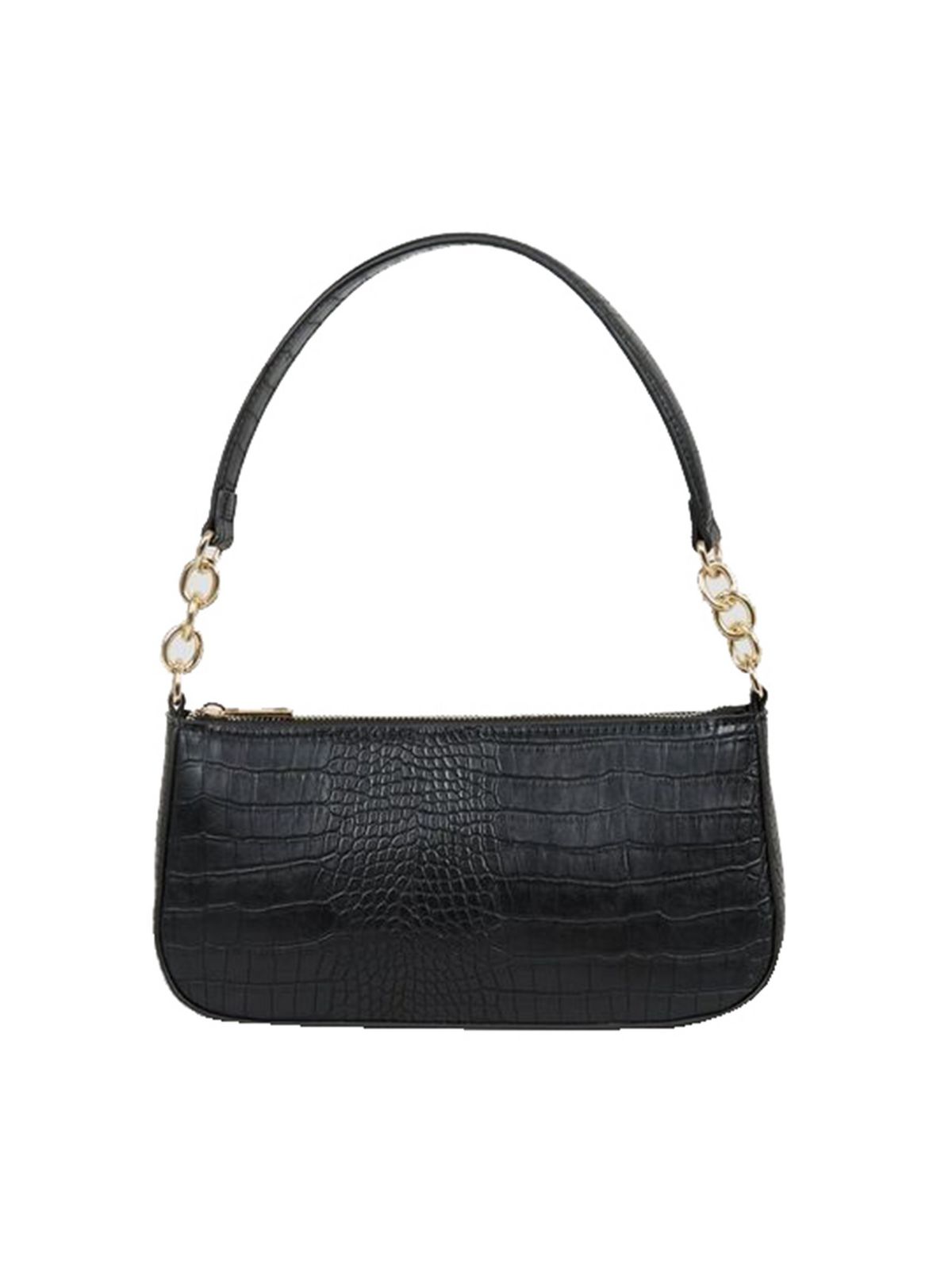 14. Black Faux Croc Shoulder Bag - £15.99
Add a touch of Hailey Bieber to your outfits thanks to this 90s inspired baguette bag.
Shop now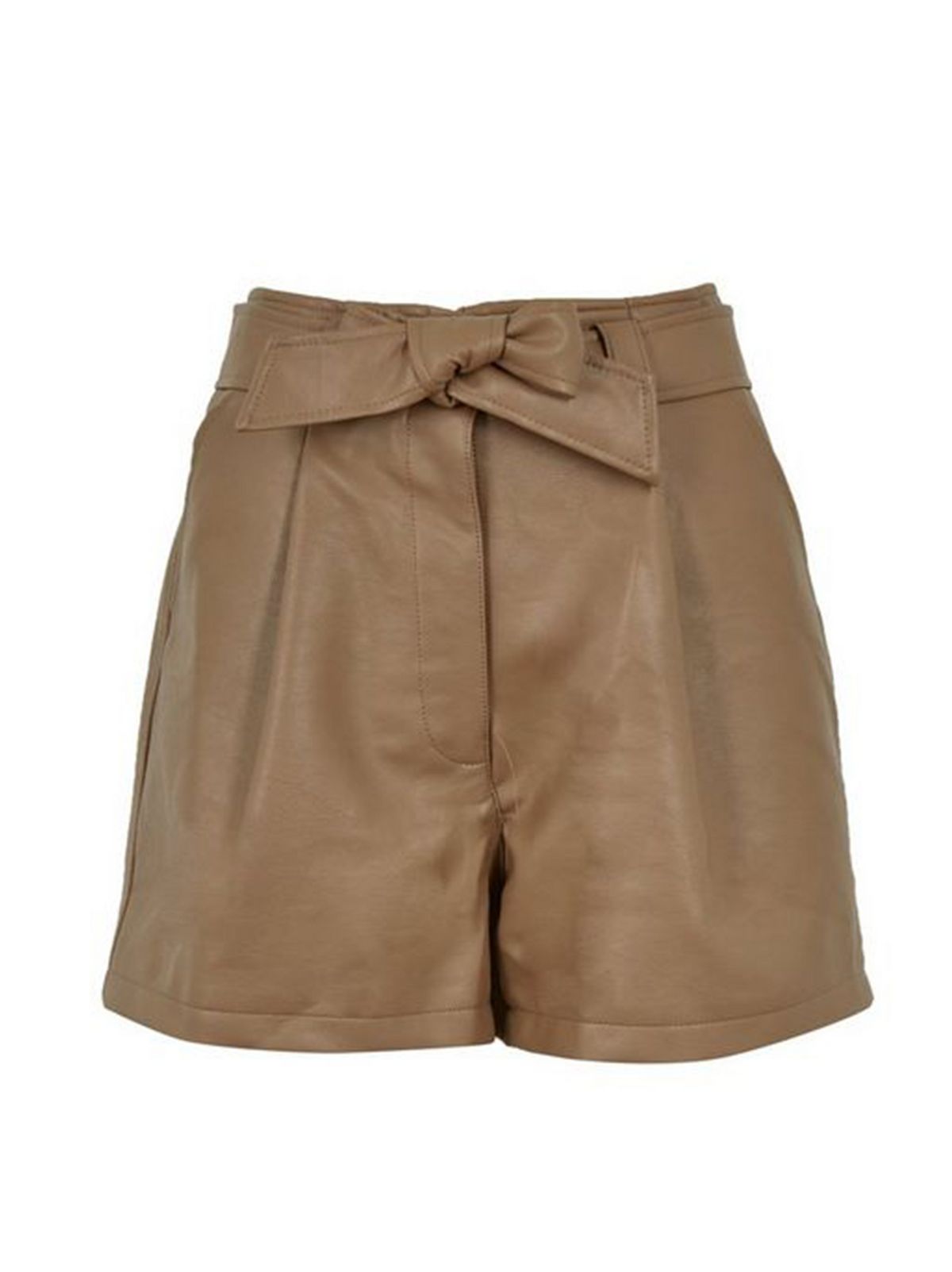 16. Brown Leather-Look Tie Waist Shorts - £19.99
Make a change this season and opt for brown leather-look over black for a softer autumn hue that will gain you all the Insta likes.
Shop now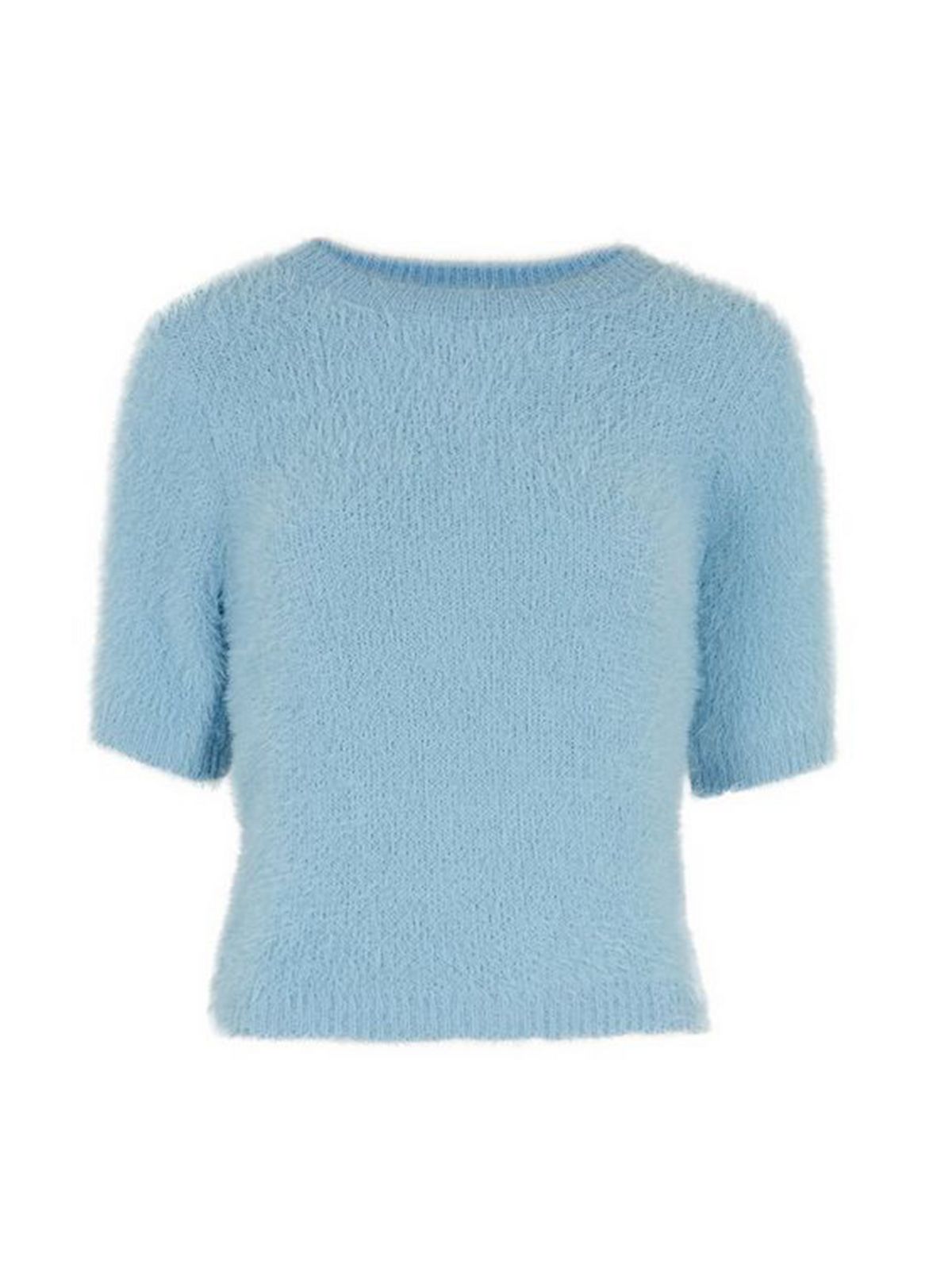 17. Pale Blue Short Sleeve Fluffy Knit Top - £17.99
Because who can ever resist anything cute and fluffy? (P.S matching bottoms coming soon…)
Shop now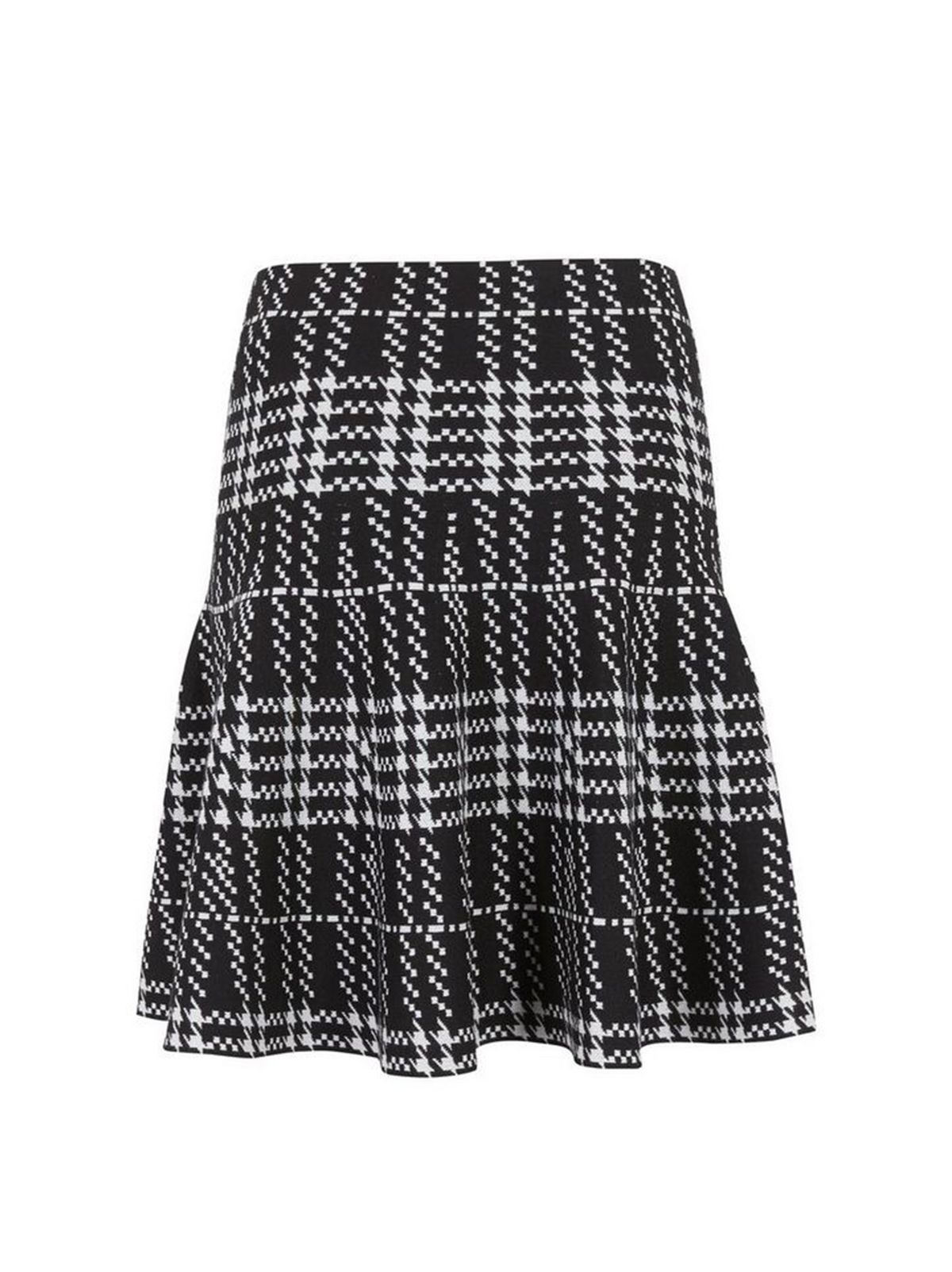 18. Black Jacquard Check Flippy Skirt - £15.99
This season it's all about checks. Get behind the checkmate trend with this flippy skirt. We love it styled with a fluffy knit top and an oversized aviator coat.
Shop now