Skip to content
Skip to navigation
New Arrivals
20 Heatwave Fashion Must-Haves
by Emma Menteath, Editorial Lead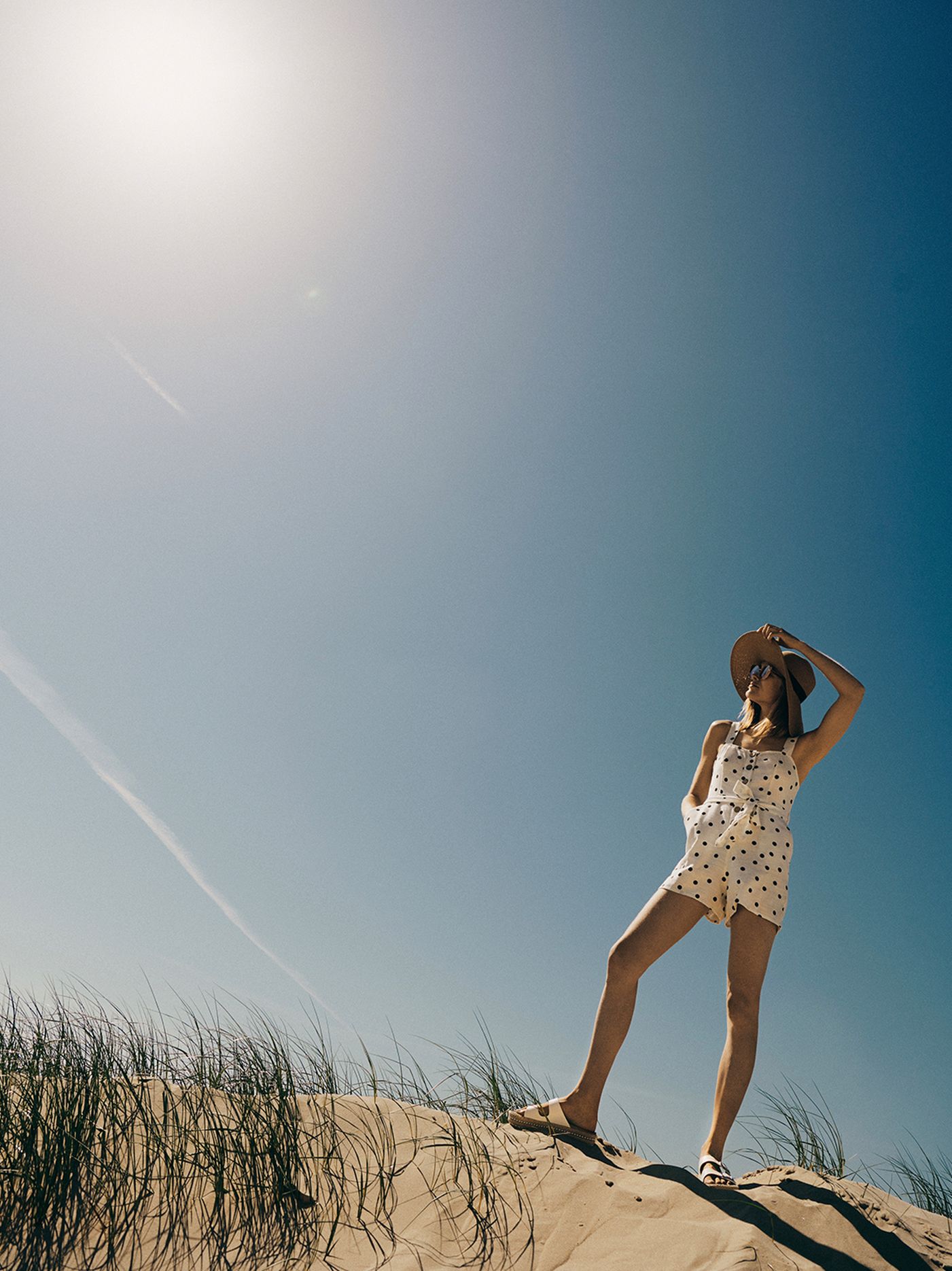 While the weather forecast for the next couple of days predicts a heatwave and the Met Office has issued an amber health warning due to the onset of 37-degree weather, we can't help but feel a shred of excitement for the upcoming hotter days.

Hot weather brings along with it ice cream filled afternoons, picnics enjoyed under the trees and ice cold rosé in pub gardens. Let's not forget the fact that we finally have an opportunity to treat ourselves to that new summer dress or embrace wearing those tiny denim shorts without having a holiday booked.

When it comes to those balmy summer days, there's only one winning formula to help beat the heat and that's comfort first - whether that's a flowing maxi, a sleeveless playsuit or a cute cami.

If you still find yourself at a loss for inspiration for what to wear in a heatwave, we're here to help with 20 must-have items to help you through those sunny days…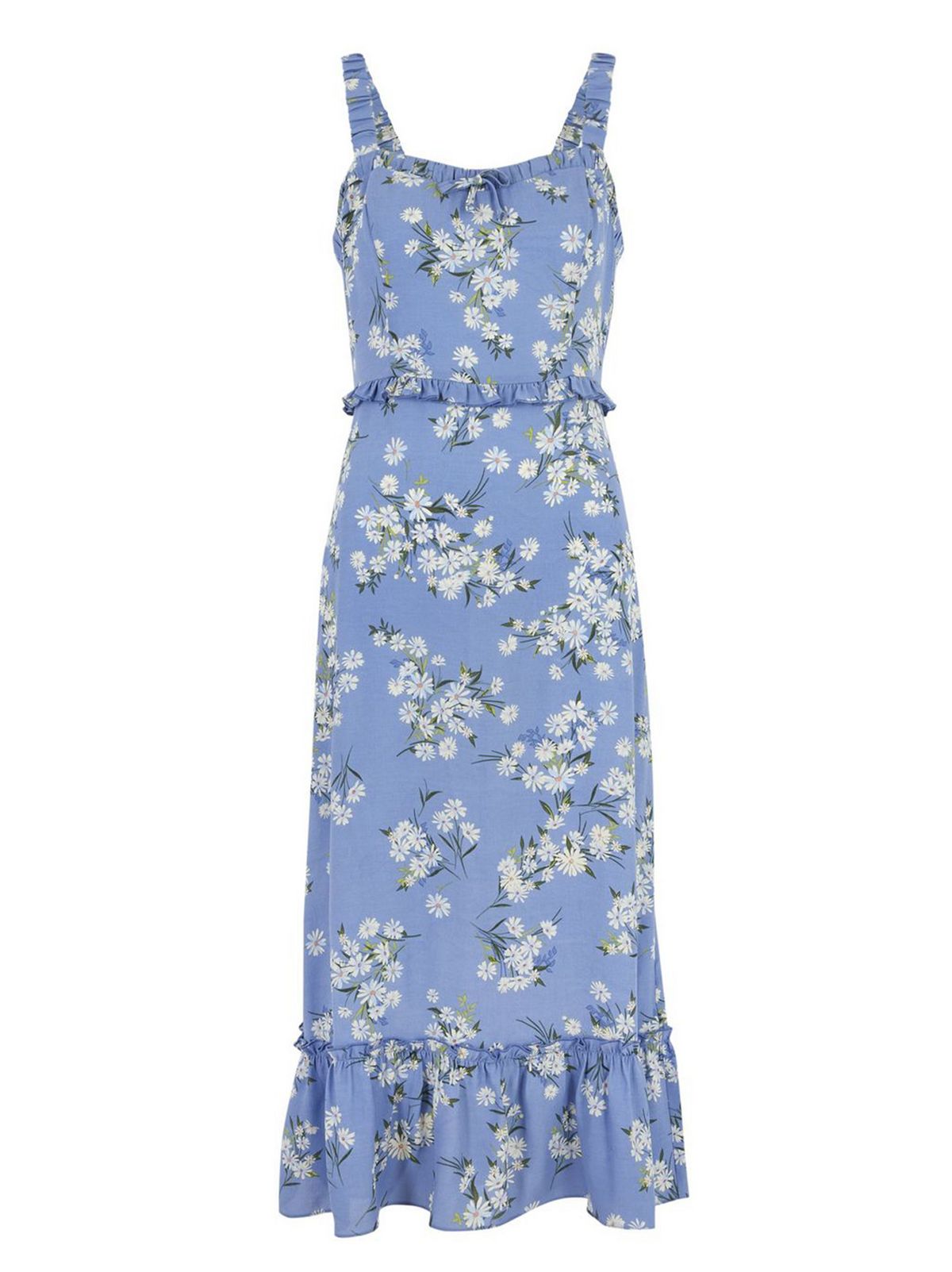 1. Blue Floral Strappy Tiered Midi Dress - £22.99
Heatwave fashion just got better thanks to this floral midi dress. With its lightweight fabric and fit-and-flare design you'll breeze your way through the sunshine.
Shop now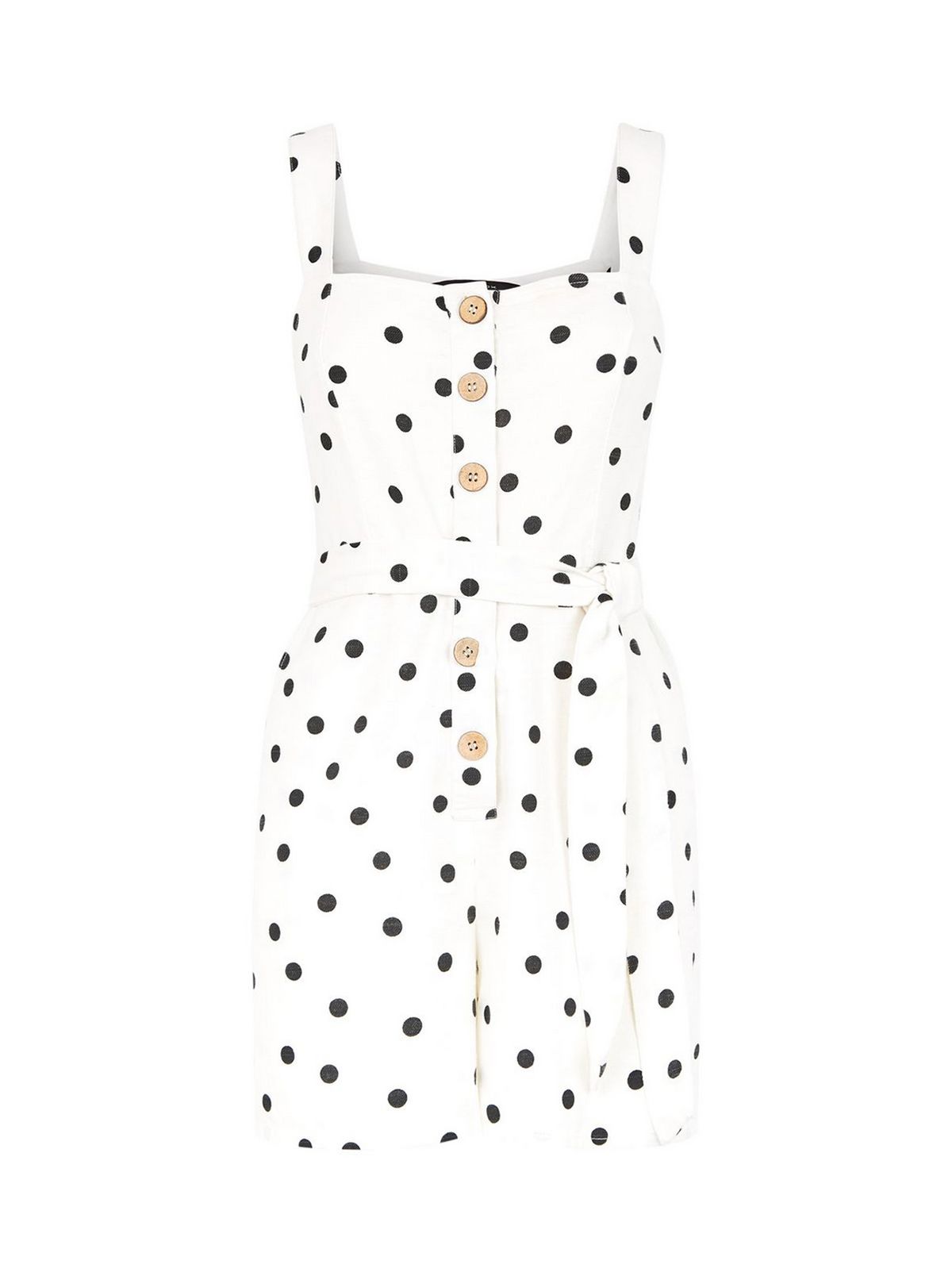 2. White Spot Button Front Playsuit - £17.99
Polka dots are all the rage RN. So, jump on board this trend with a cute summer playsuit. Guaranteed to keep you happy in the heat.
Shop now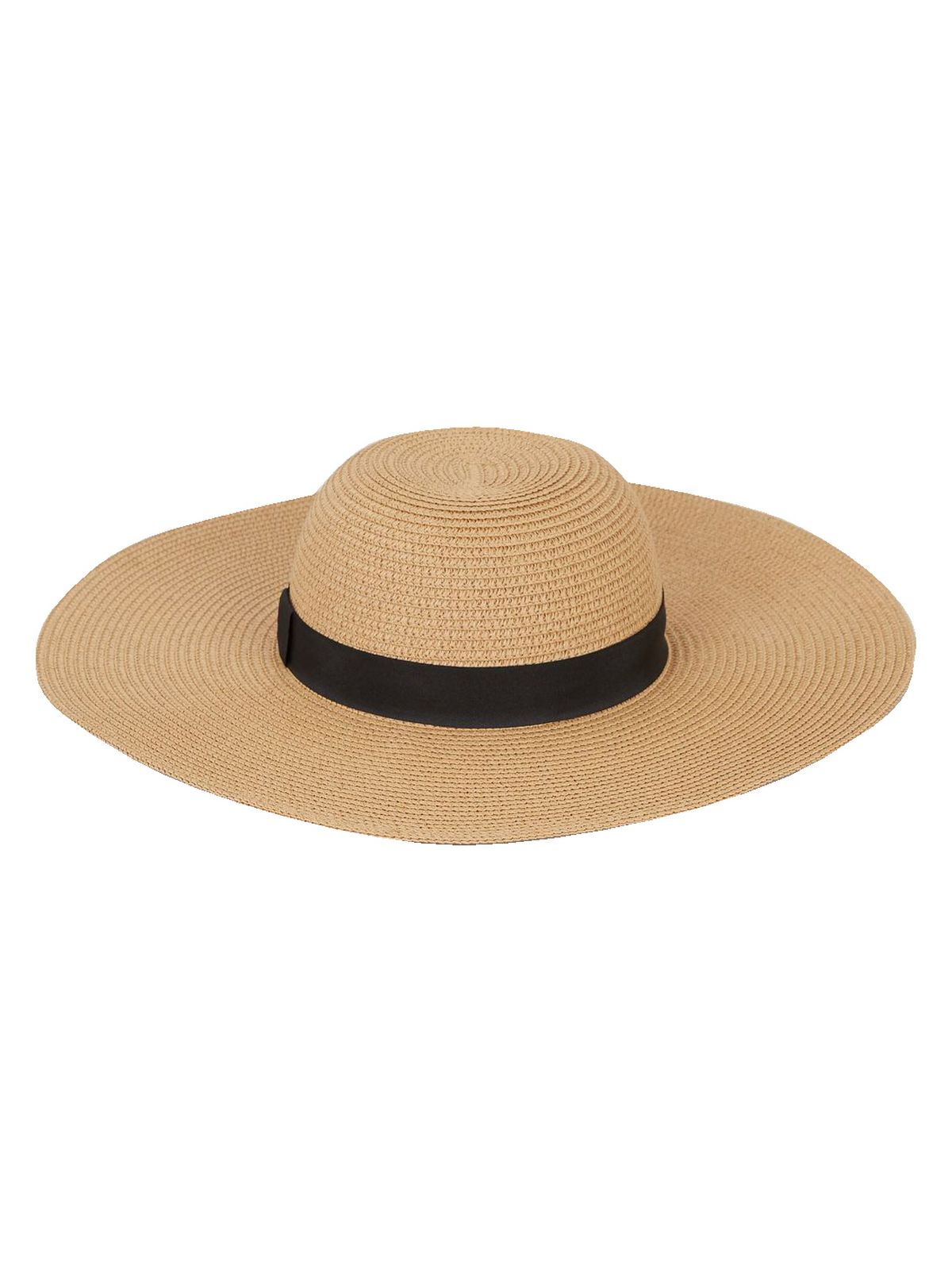 3. Tan Woven Straw Effect Floppy Hat - £9.99
What better way to keep the sun off your face than with a big floppy straw hat that goes with just about anything.
Shop now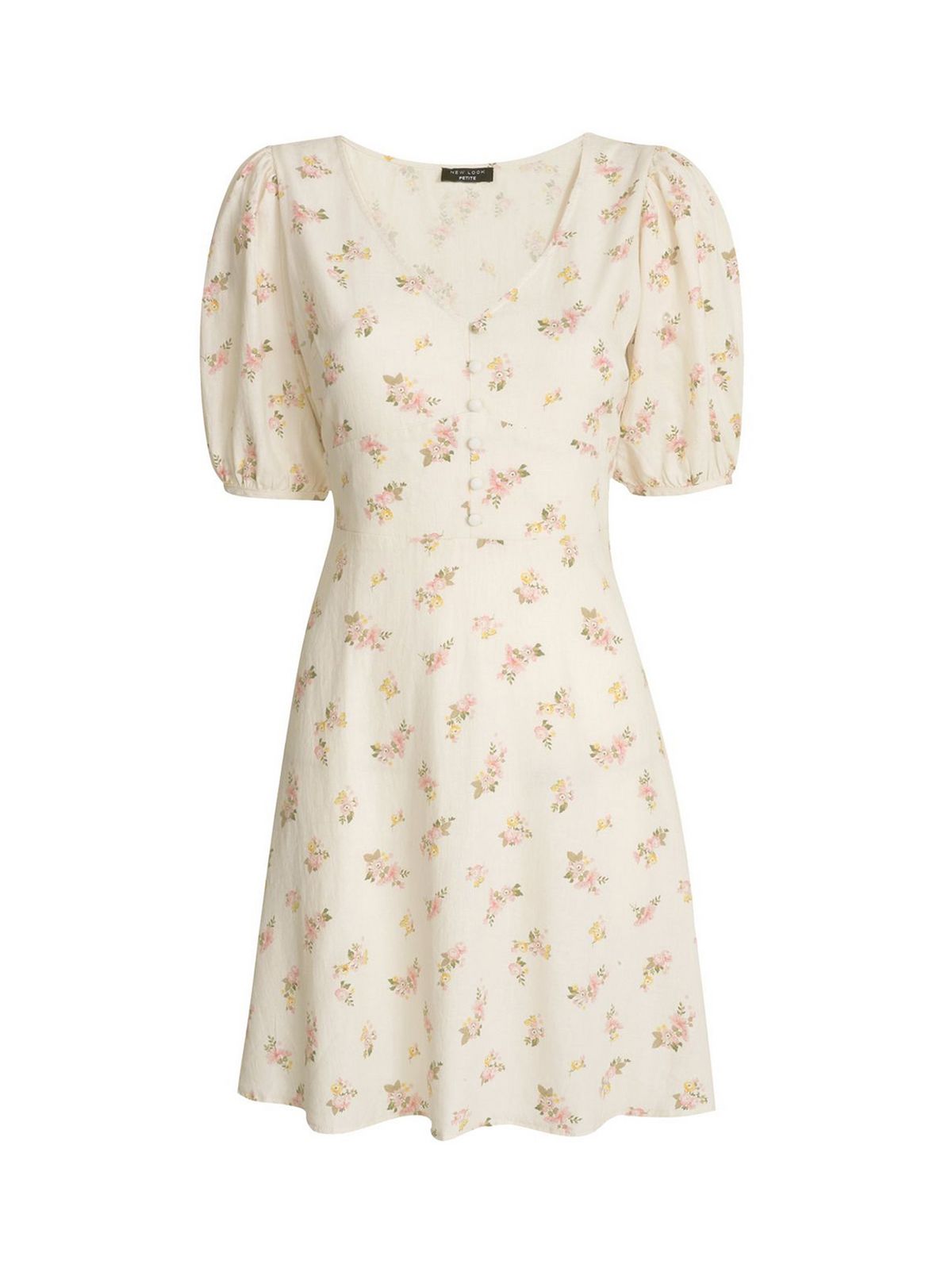 4. Petite Pink Floral Linen Blend Puff Sleeve Tea Dress - £22.99
This floral tea dress is bound to get you comments like 'where'd you get that?' You'll be the one to envy during the heatwave when you step out in this.
Shop now
5. 3 Pack Multicoloured Mixed Animal Mini Bulldog Clips - £3.99
These bulldog clips will sure come in handy after a few hours in the sun. Nothing like a bit of a breeze on your neck after clipping up your hair in the heat.
Shop now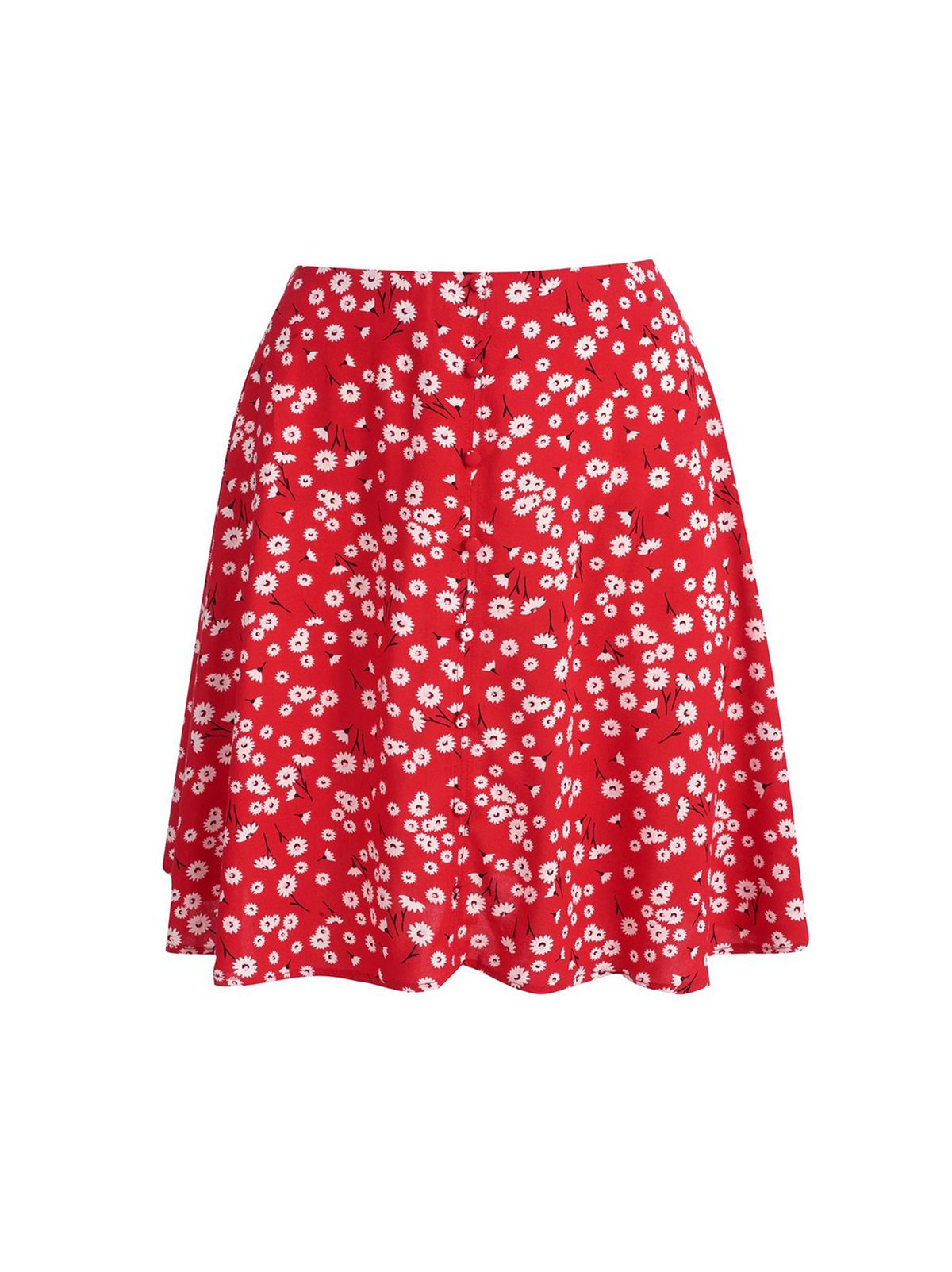 6. Red Daisy Print Button Mini Skirt - £10.99
Add pretty florals to your heatwave wardrobe courtesy of our red daisy print mini skirt. Cute tip – we have a face covering to match 😉.
Shop now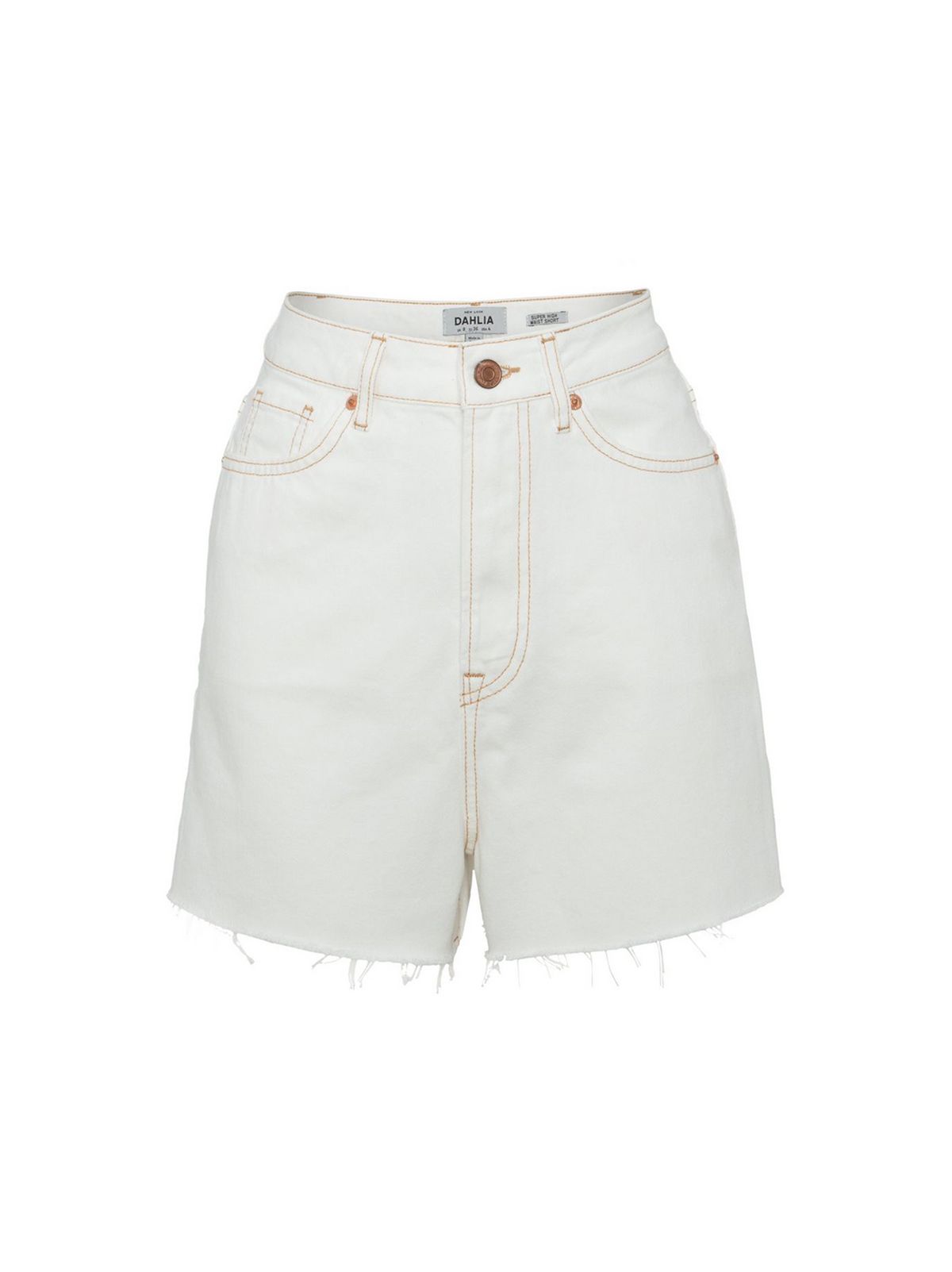 7. Off White Frayed High Waist Mom Shorts - £19.99
Summer's must-have shade of denim? Off white, of course. These mom shorts will be the most hard working style in your collection this season.Don't miss out.
Shop now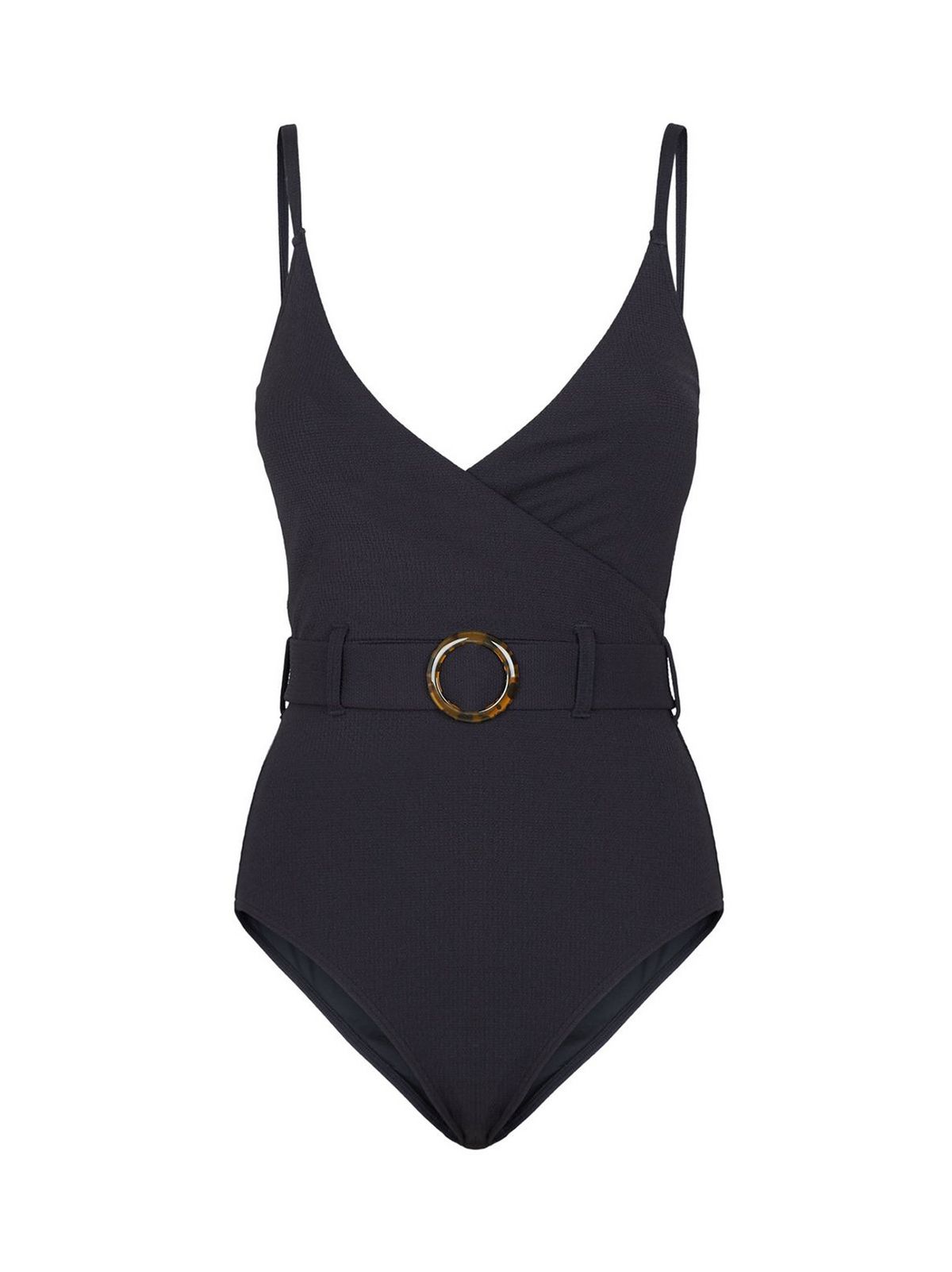 8. Black Belted Crinkle Wrap Swimsuit - £25.99
Don't waste those summer rays! Now's the time to work on that tan of yours to carry you through winter. We recommend our super-popular belted swimsuit for a chic beach-ready look or garden sunbathing sessions.
Shop now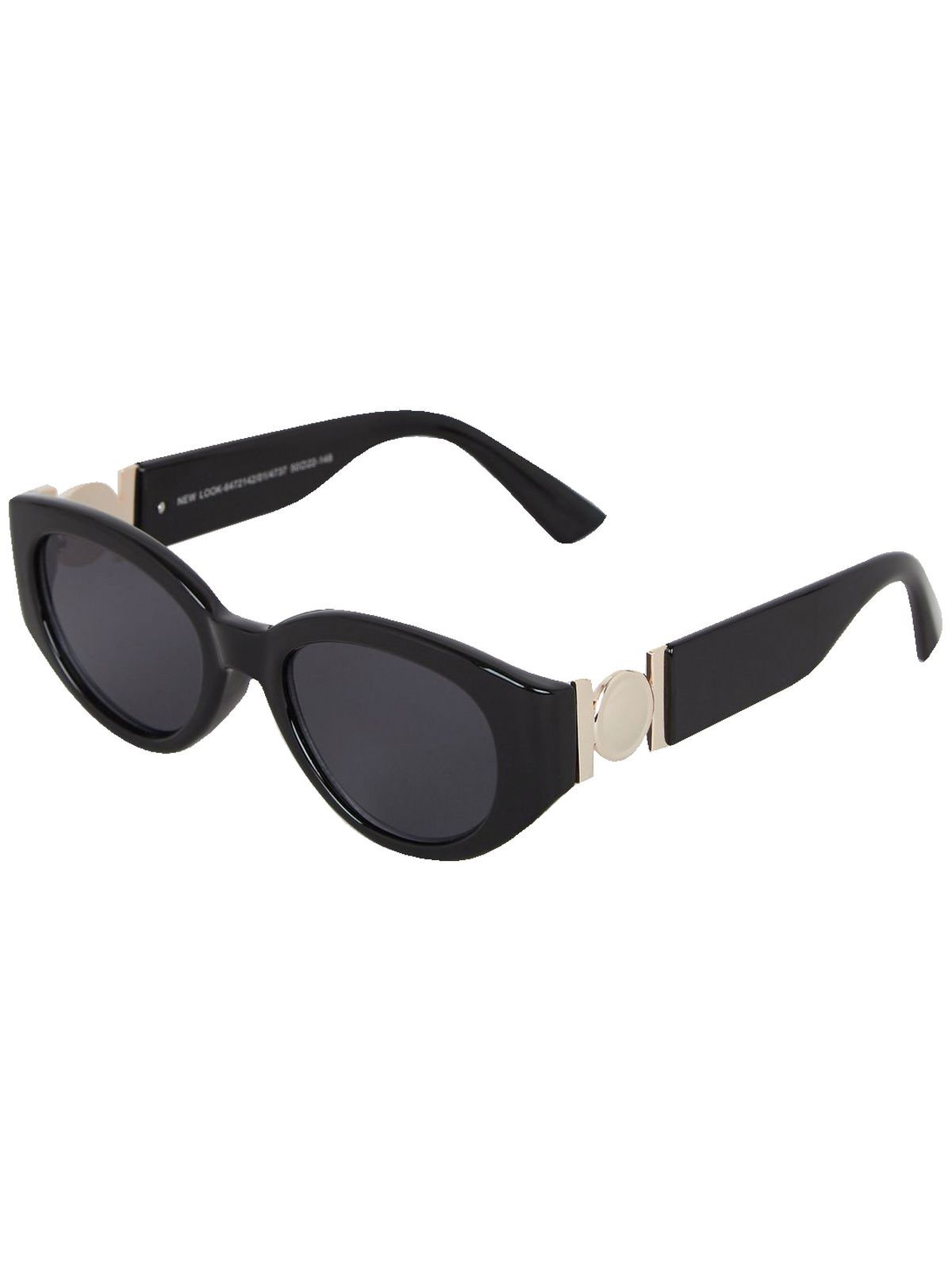 9. Black Retro Metal Side Sunglasses - £8.99
Make a statement during the heatwave and match your shades to your chic swimsuit courtesy of these retro-style sunglasses.
Shop now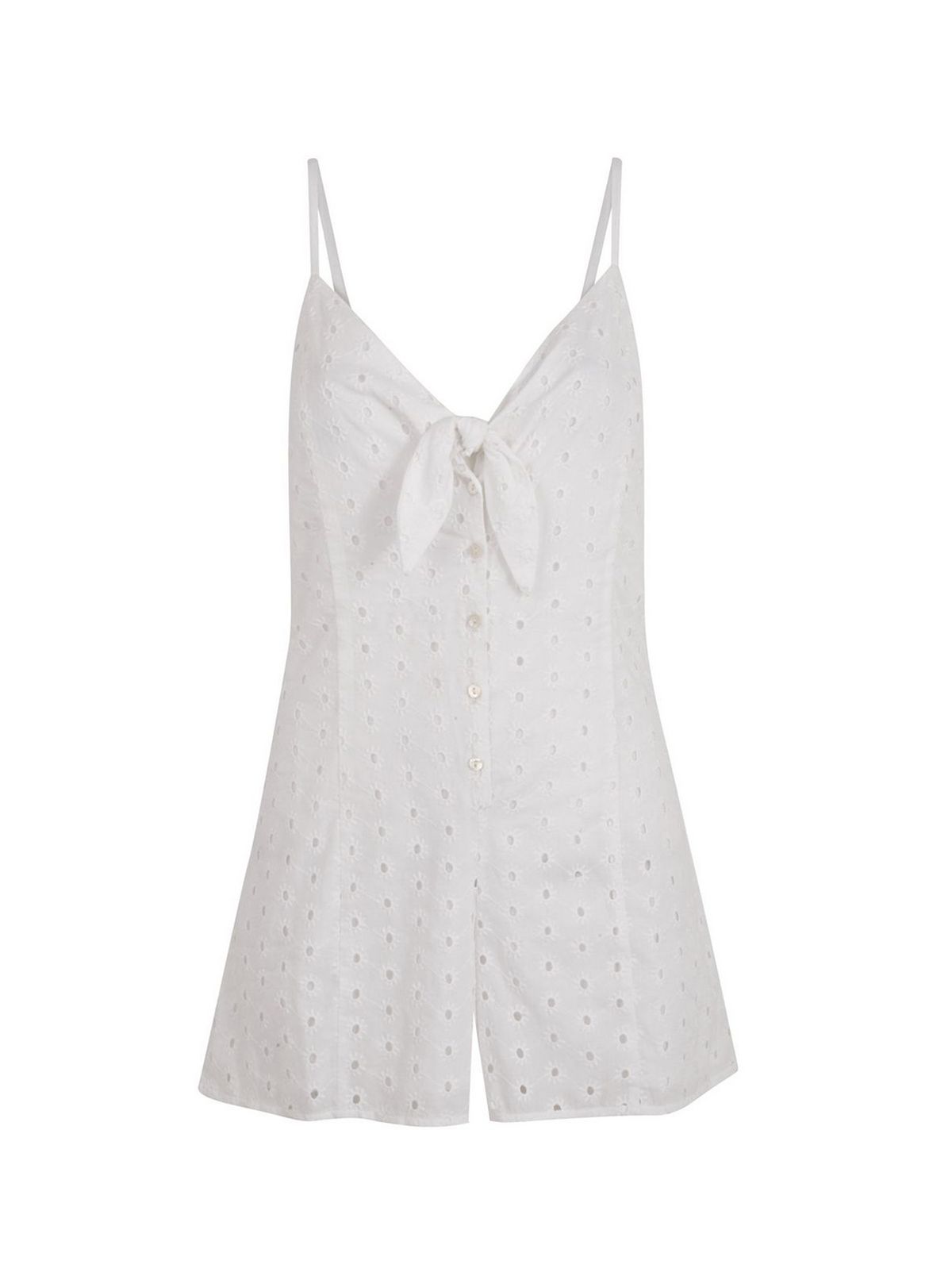 10. White Broderie Tie Front Playsuit - £22.99
Looking for a cute and effortless heatwave look you can simply throw on and look incredible? This broderie playsuit won't let you down. Just add white trainers for a cute daytime outfit.
Shop now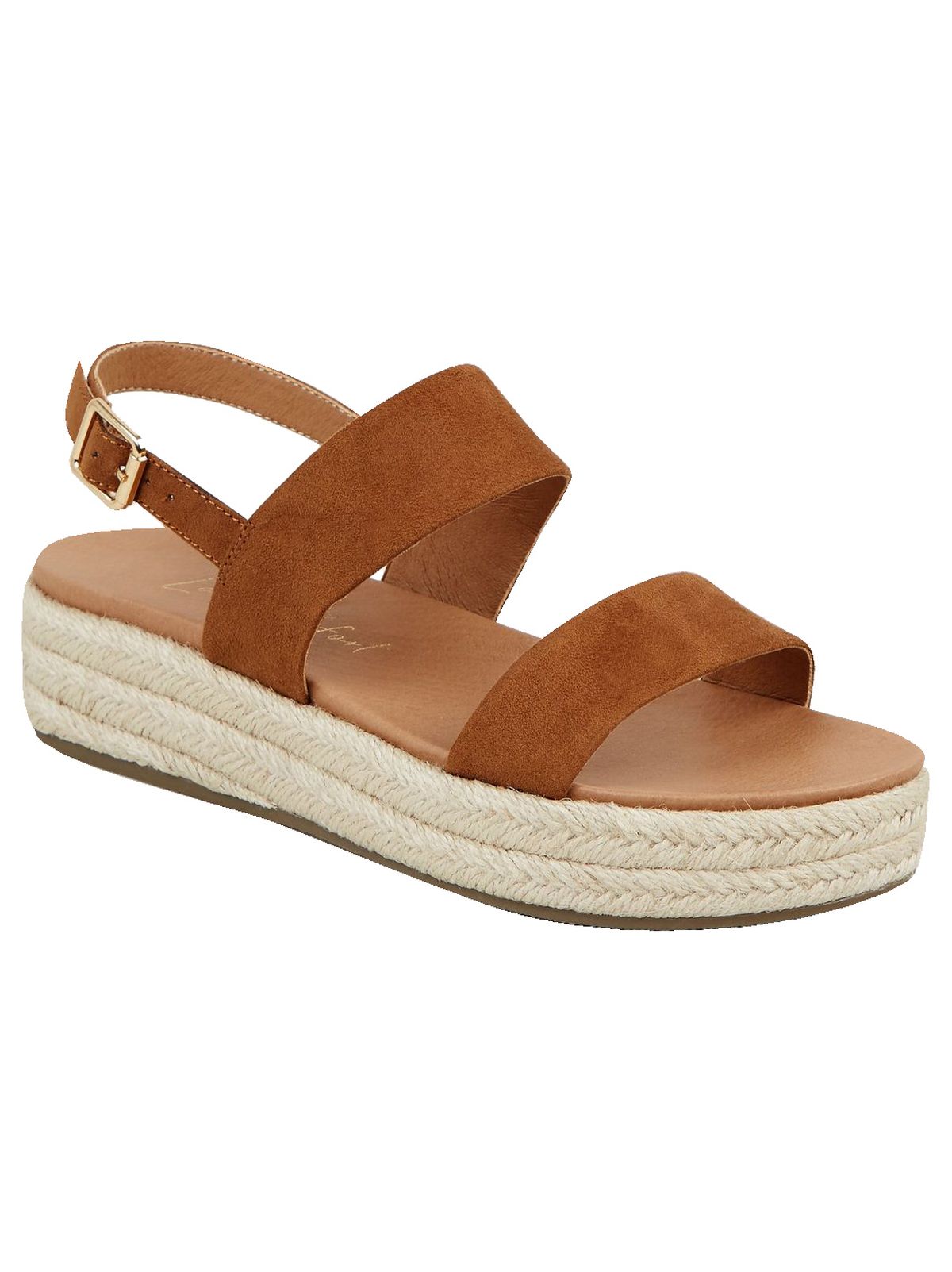 11. Tan Suedette 2 Strap Footbed Espadrille Flatforms - £23.99
Add a soft touch to your hot-weather style with these suedette espadrille flatforms. Not only are they a part of our improved comfort range, but they're also vegan!
Shop now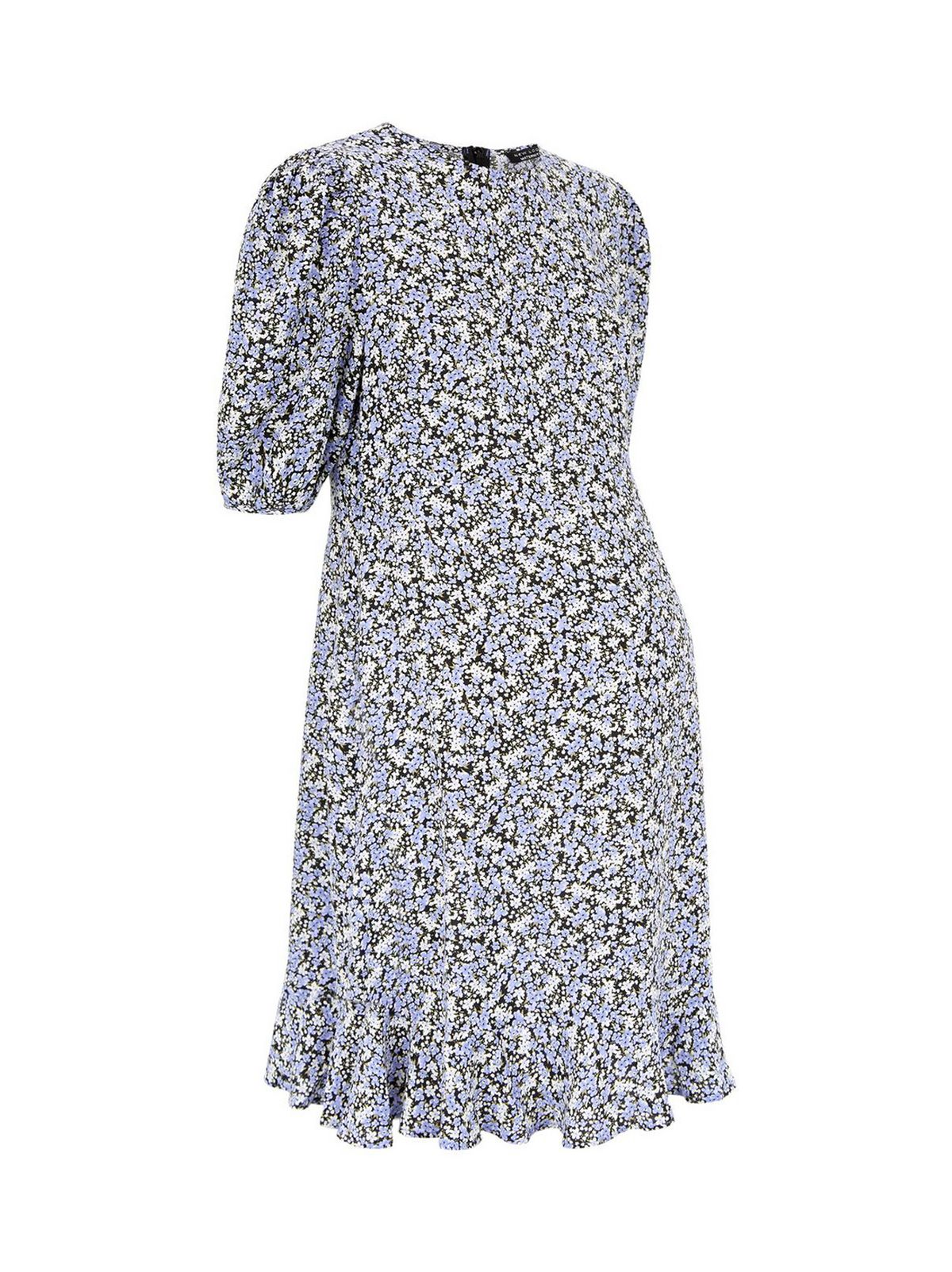 12. Maternity Black Floral Puff Sleeve Dress - £19.99
Moms-to-be, you can also beat the heat and look cute doing it with this floral puff-sleeve mini dress. You can thank us later 😉.
Shop now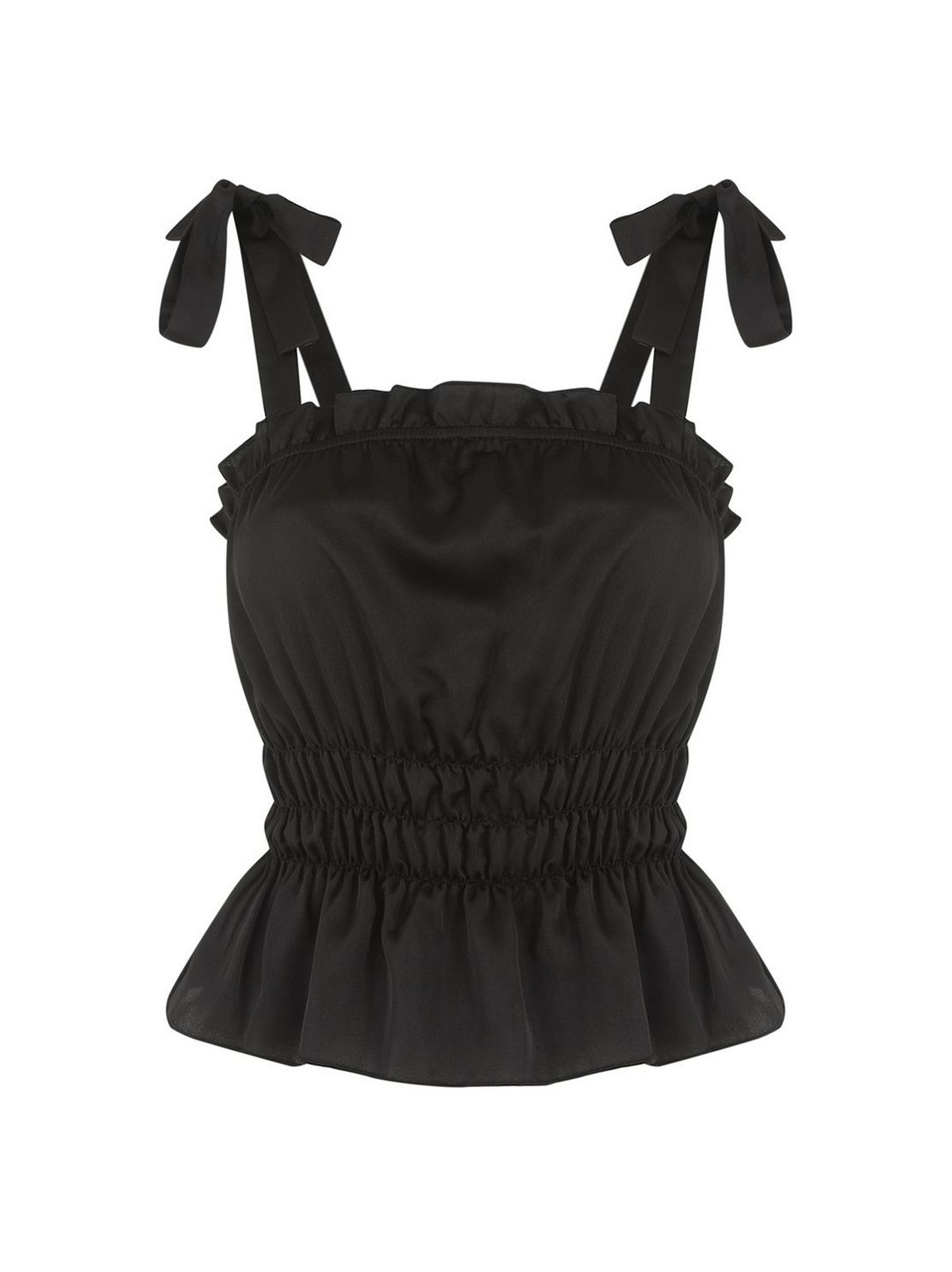 13.
Black Satin Shirred Tie Strap Cami - £12.99
 
Looking for something cute to wear on your next night out without having to deal with excess fabric? We suggest this satin shirred cami, she's cute and will go with just about anything.
Shop now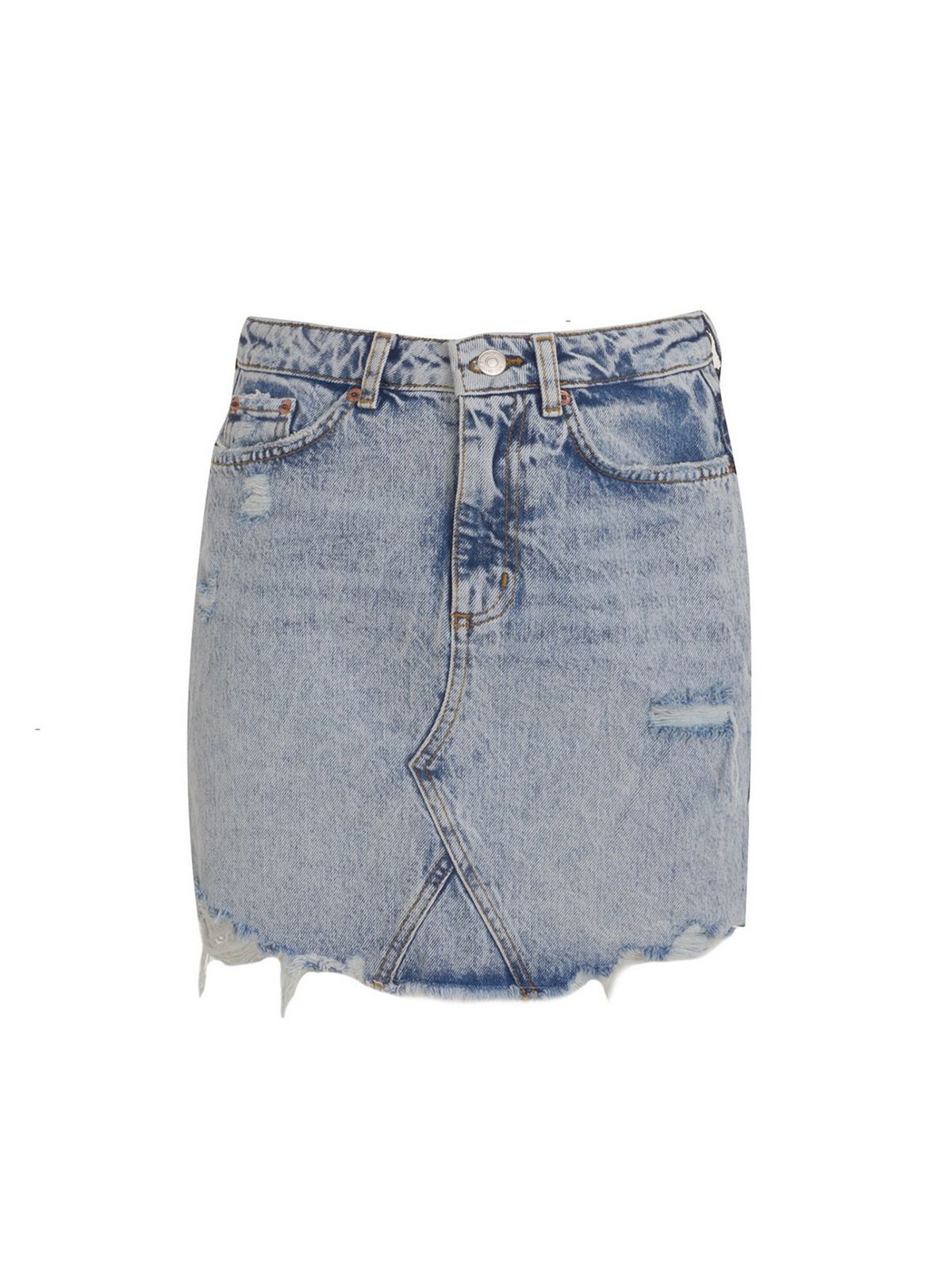 14. Bright Blue Ripped Denim Mom Skirt - £19.99
This denim skirt will add just the right amount of edge to your heatwave wardrobe. Try styling it with the satin shirred cami we just talked you through and trainers for an easy out-out look.
Shop now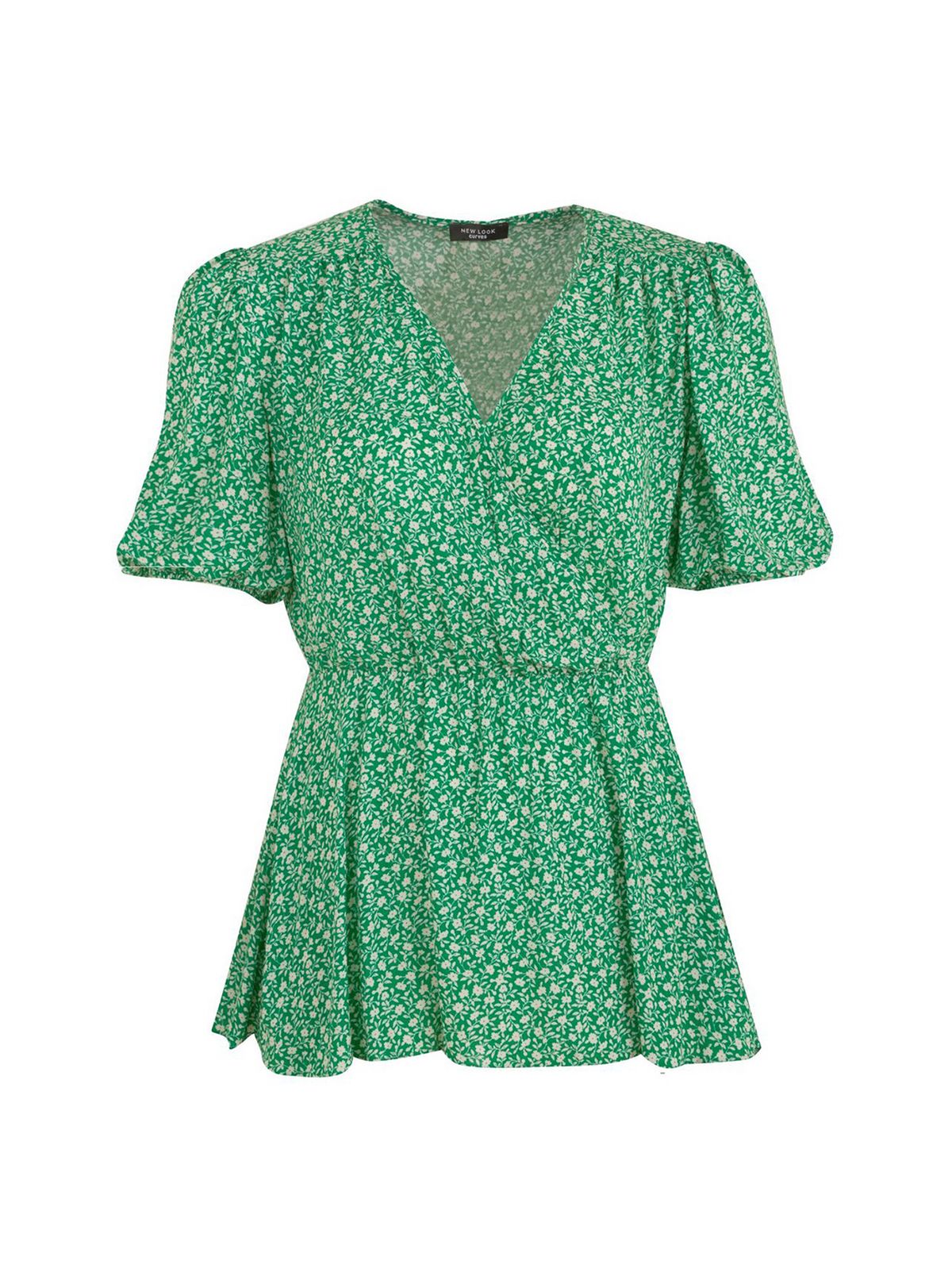 15. Curves Green Floral Puff Sleeve Peplum Top - £19.99
Summer is far from over and that means florals are far from over. Get on board heatwave fashion with this peplum floral top. She'll look cute with a pair of denim shorts this weekend.
Shop now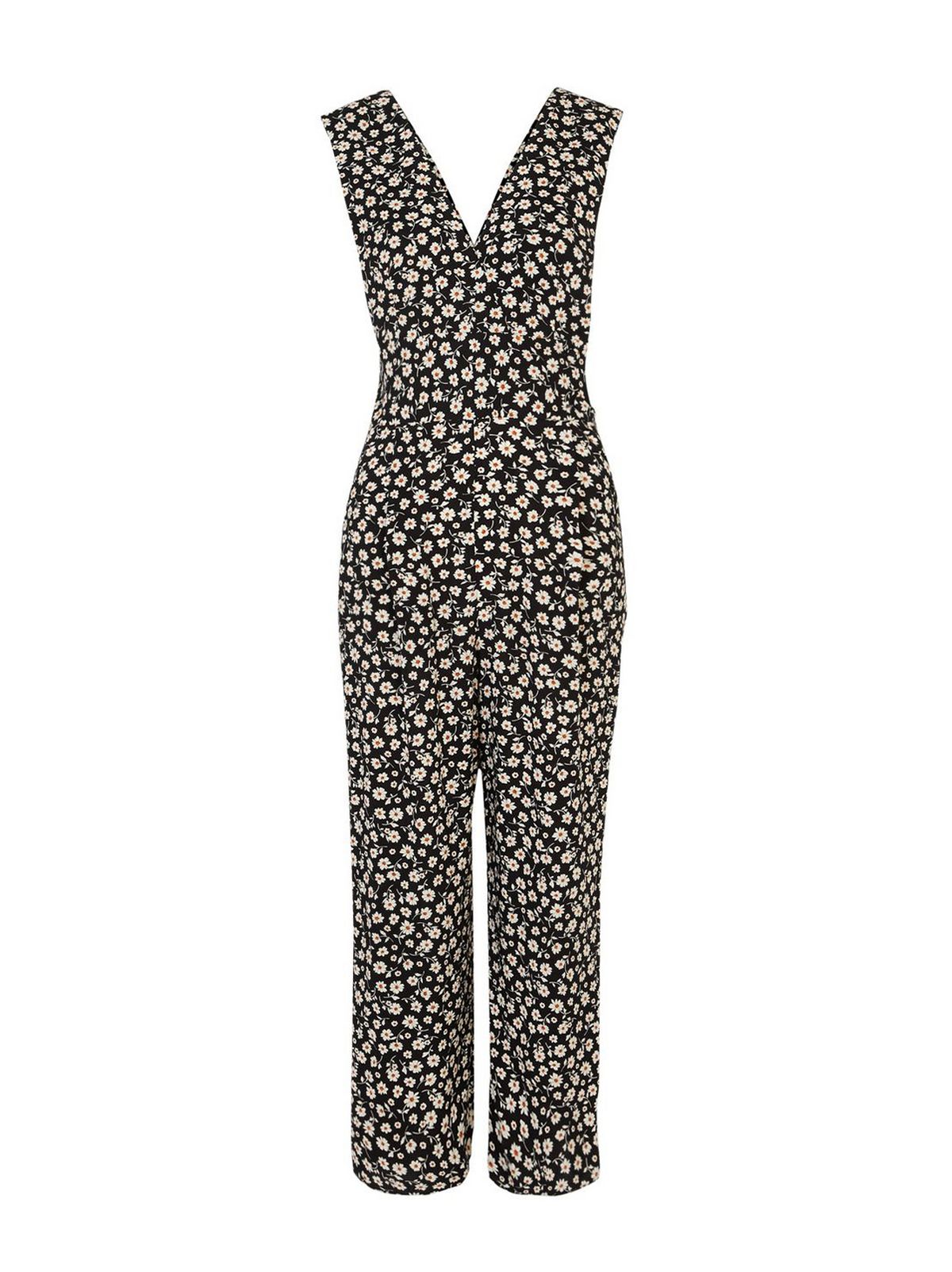 16. Black Daisy Pinafore Wrap Jumpsuit - £25.99
The perfect heatwave fashion pick-me-up? Our daisy jumpsuit. Wear as is or style over a basic white tee. Ideal for those afternoon walks once the heat begins to subside.
Shop now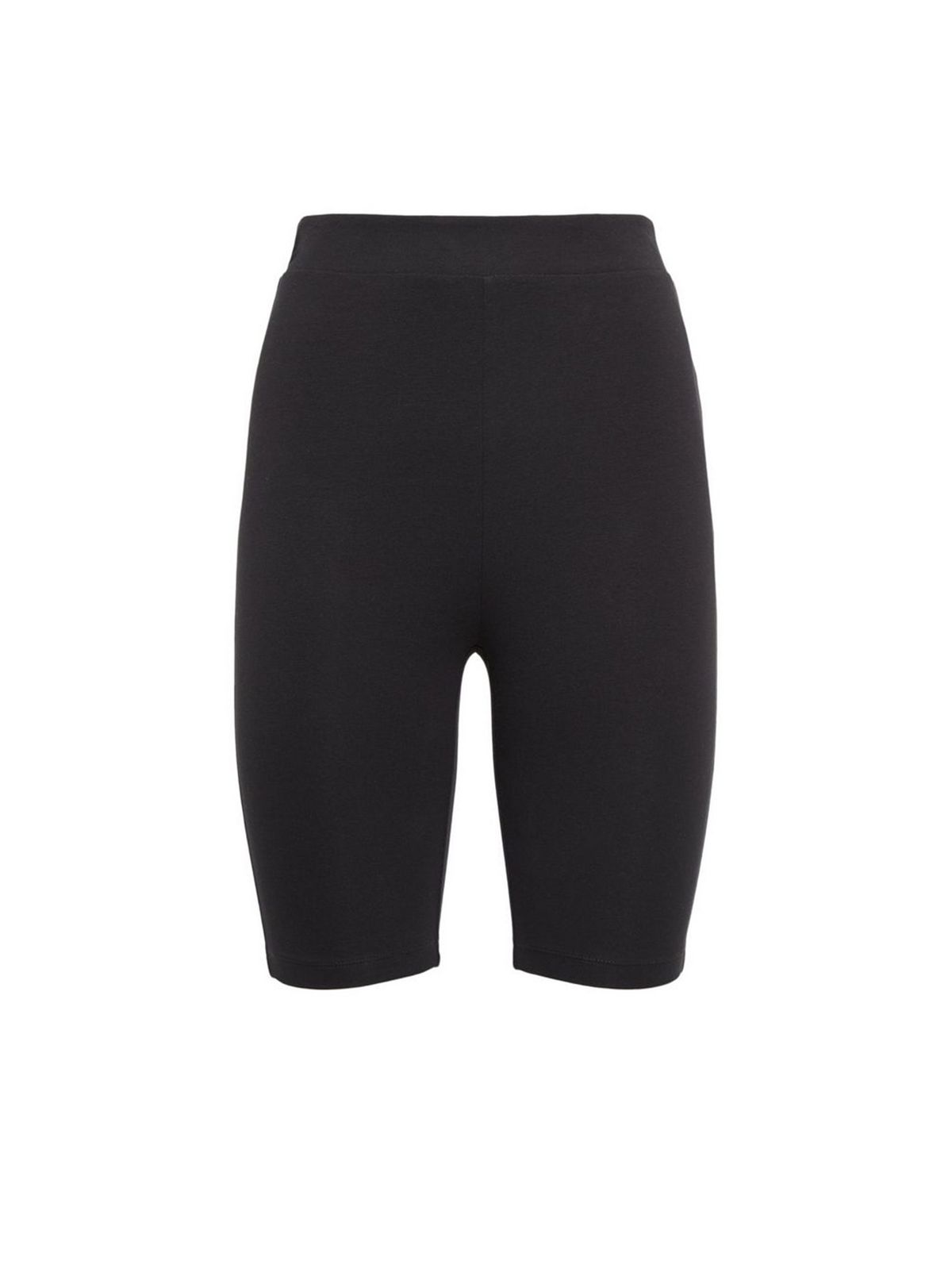 17. Black Cycling Shorts - £7.99
If there's one word to describe our cycling shorts, it's 'comfort'. A firm favourite amongst many this summer, you can dress them up and dress them down. Either way, they'll be your best friend this week.
Shop now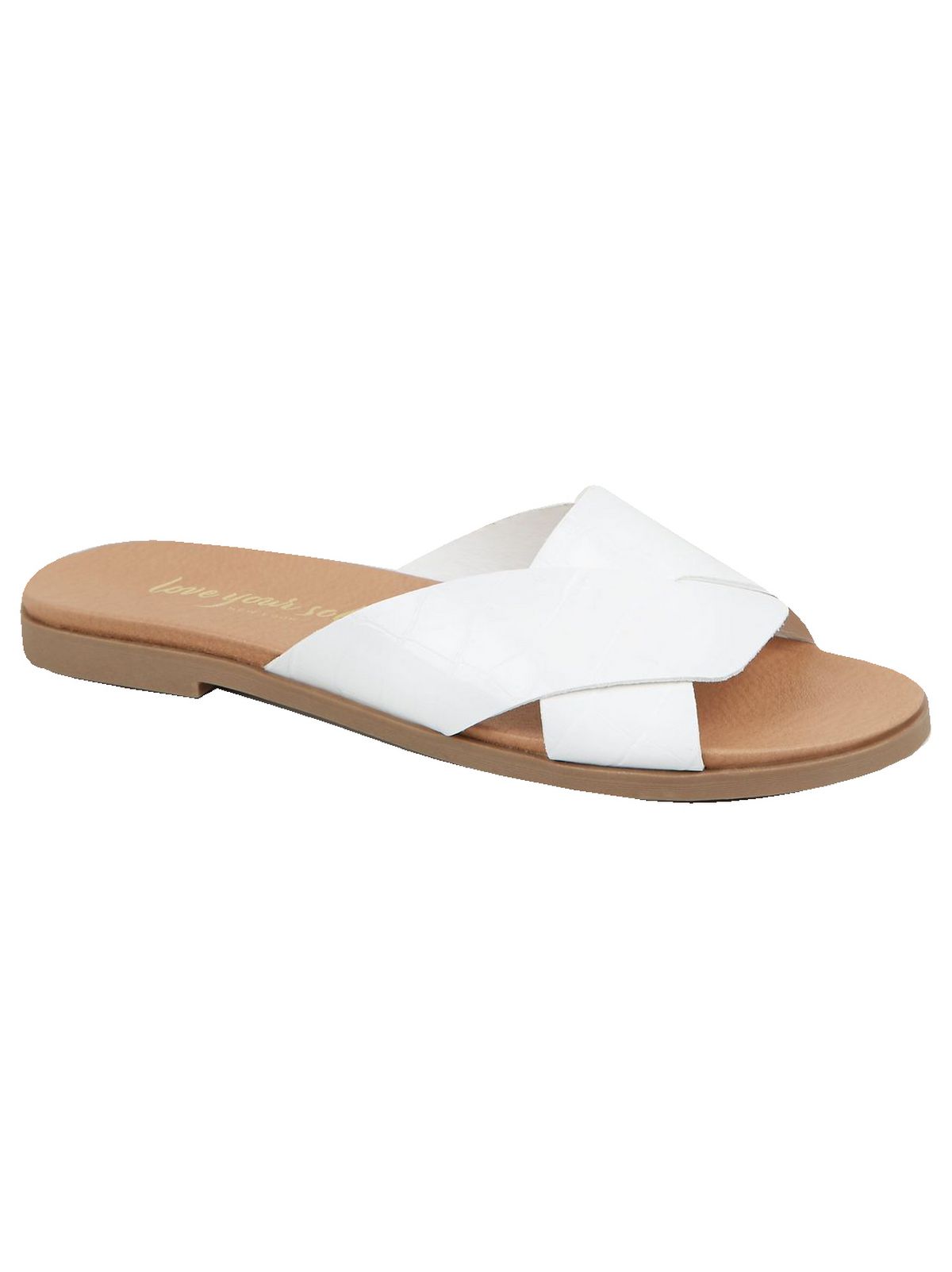 18. Wide Fit White Faux Croc Footbed Sliders - £19.99
Keep your feet cool by sliding (excuse the pun) into these flats. Thanks to their classic style it's hard not to click *add to basket*.
Shop now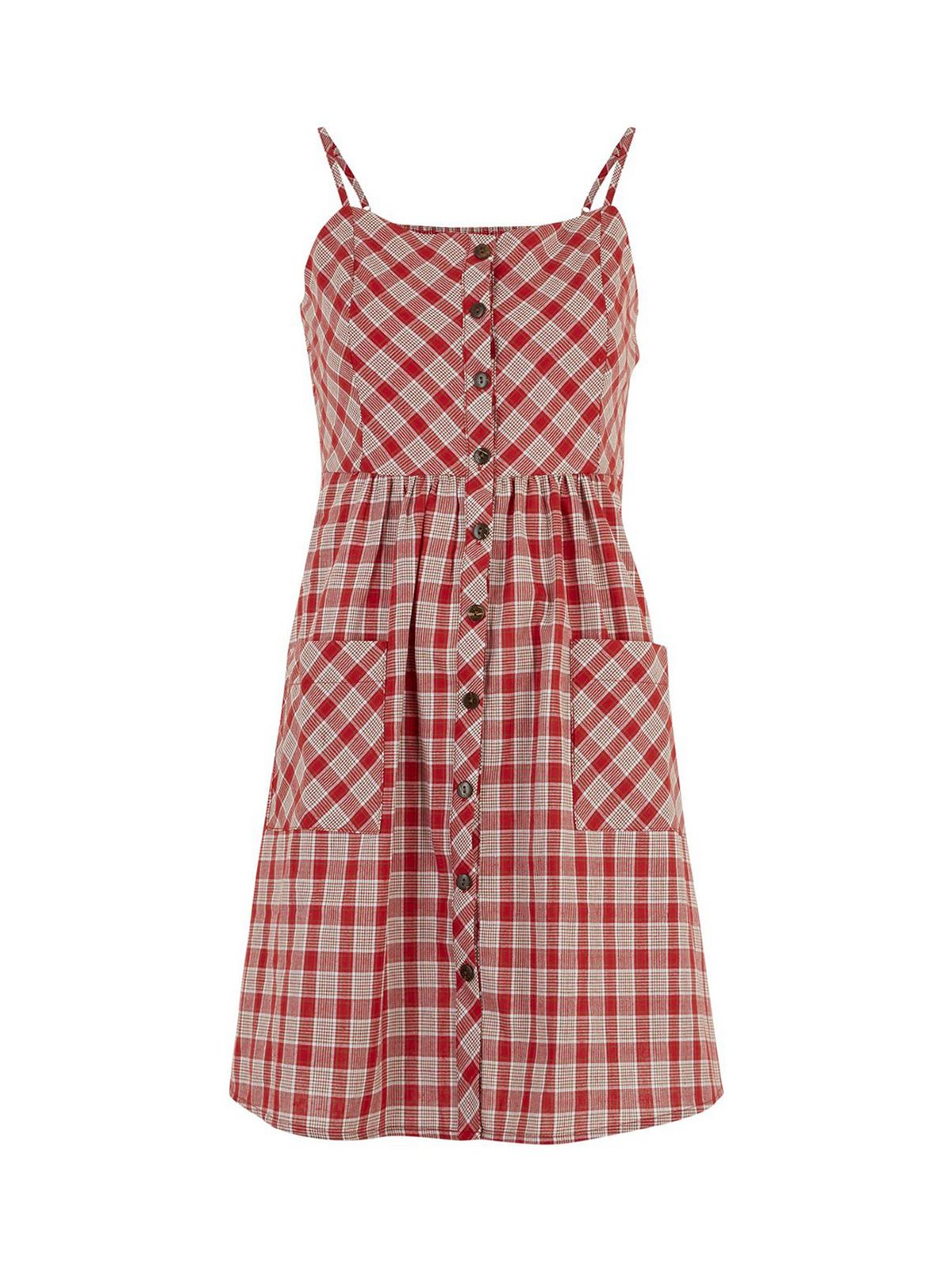 19. Red Check Button Front Sundress - £19.99
Be picnic-ready this heatwave in a cute check dress. We adore the button-up detail and can already see this one selling out fast.
Shop now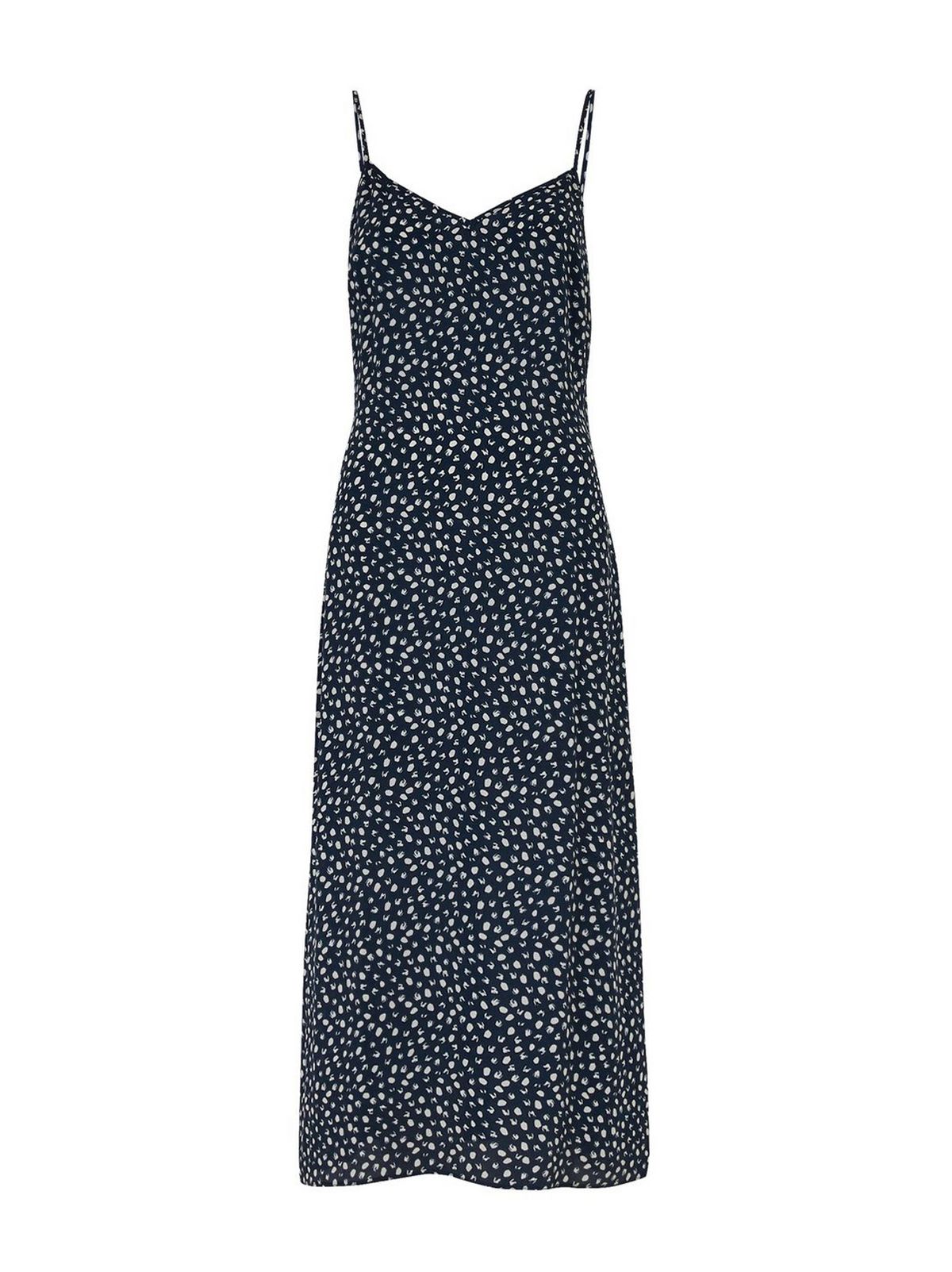 20. Blue Abstract Spot Midi Slip Dress - £22.99
Thanks to the 90s revival, we can't get enough of slip dresses. And this abstract spot one is giving us all the feels.
Shop now