Skip to content
Skip to navigation
New Arrivals
5 Things To Know About Rosie McClelland
by Adam Fletcher, Copywriter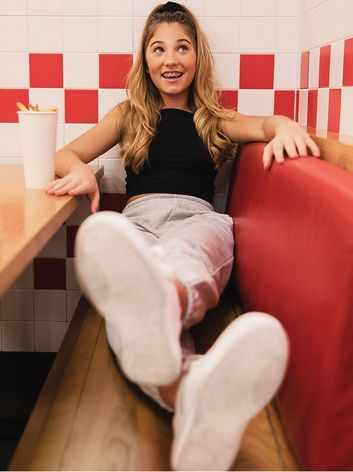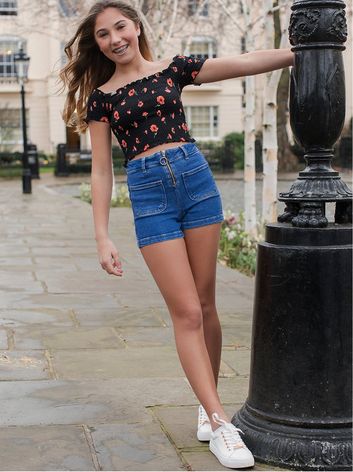 Exclusive: just in case you're not familiar with (absolutely) all there is to know about Rosie McClelland, let us introduce you to the young songstress and teen influencer who's refreshing the pop scene, and New Look's first-ever 915 fashion edit.

Initially, it could appear as though Rosie suddenly popped up out of the blue in 2018 – the influencer quickly caught our attention and won over our Insta-hearts with her love for fashion and all things fun. But, in fact, it seems that she was already set for stardom, and a solid career in the music industry – she was first spotted performing covers of popular songs with her cousin, Sophia Grace Brownlee, nine years ago. It's not every day that you see a 5-year-old and 8-year-old rapping your favourite tunes with such ease and determination. Pause, rewind and think back to 2011, and you'll possibly remember the family duo singing the super-hit song Super Bass on The Ellen DeGeneres Show, appearing in pink tulle dresses and princess-inspired tiaras for viral Youtube videos, and enjoying shopping sprees courtesy of The Generous Queen (Nicki Minaj) herself. It's taken a few, short years, but now she's one of the most-talked-about teen stars and influencers of the moment *hair flip emoji.*

In the years to follow, Rosie McClelland has made more appearances on The Ellen DeGeneres show, performed at The Summer Social Festival, landed herself a spot on CBBC, met Rihanna and released six successful singles. But that's not it: the Essex-born singer is currently the face of New Look's latest 915 edit 'As seen on Rosie McClelland.' But, what does she get up to when she's not writing songs with her dream team in L.A., recording new Vlogs for her 1.5 million followers, and gracing the edits of fashion brands? Well, you can find her hanging out with her close-knit group of friends, watching movies, and going out for dinner – pretty normal things for someone her age.

Straight from the release of her spring '20 edit, we caught up with Rosie to talk about the trends that are brightening up her winter wardrobe, the looks she'll be wearing on her next days off, and the artists that are featuring on her playlist right now. Expect lots of camo prints, comfortable loungewear, and Camila Cabello thrown into the mix, too. Keep scrolling and get to know more about the 13-year-old whose star is firmly on the rise…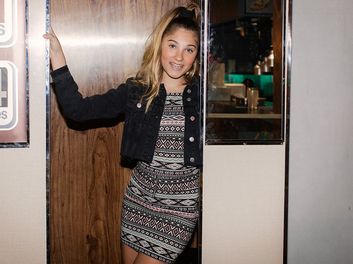 If you could pick your favourite pieces from your edit, what would they be?
I love the cargo trousers and mom jeans because they're really trending at the moment. Plus, they're really comfortable.
What trends are you loving from your edit?
So, I'm really into the loungewear from my edit - it's really cosy and comfortable. I especially love the sweatpants because you can wear them for an inside and outdoor look. The jersey dress is a great piece, too, as you can dress it up or down.
Describe your perfect day out.
It would have to be…going out with my friends in my favourite outfit. I'd probably choose to go out for a movie and then dinner.
Any top tips for the ideal day-out look?
So, my perfect day-out look would be something comfortable like mom jeans – that's what I would go for. I'd wear them because they're comfortable and trending. Or, you could try a denim skirt and a jumper.
What music are you listening to right now?
I like Ariana Grande, Camila Cabello, Shawn Mendes, Little Mix and Dua Lipa. I'm really into pop music.