Skip to content
Skip to navigation
New Arrivals
Rochelle's Coats to Love
by Emma Menteath, Editorial Lead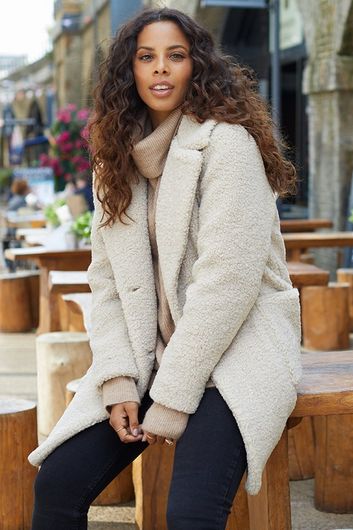 With the sudden drop in temperatures this week, we think it's safe to say that coat season has officially arrived. And we couldn't be more excited. Rochelle Humes, our brand ambassador, has handpicked her must-have coats from her Rochelle for New Look collection… and they're perfect for your winter wardrobe.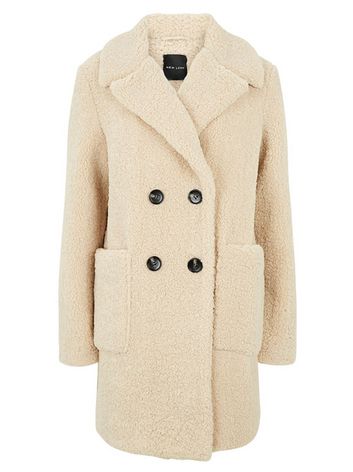 Cream Double Breasted Longline Teddy Coat
The teddy coat is a favourite of ours this season. Soon you'll be walking down the street passing at least four people wearing this cuddly coat. It's also the perfect coat for those mornings where you'll be craving your duvet.
SHOP NOW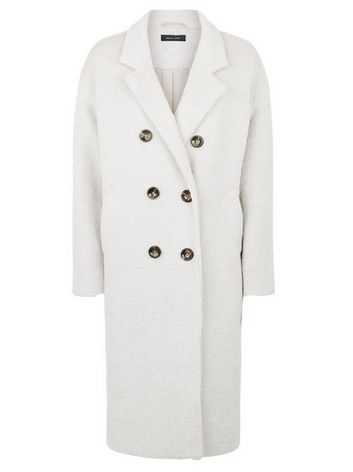 Light Grey Fluffy Houndstooth Double Breasted Coat
For a dressed-up look that feels so 'now' in a beautiful neutral shade, try this soft-to-the-touch coat. "I think it could easily be my favourite coat of the year," says Rochelle. We can see why. Wear yours to work with a cute blouse or layer over a roll neck for a weekend brunch.
SHOP NOW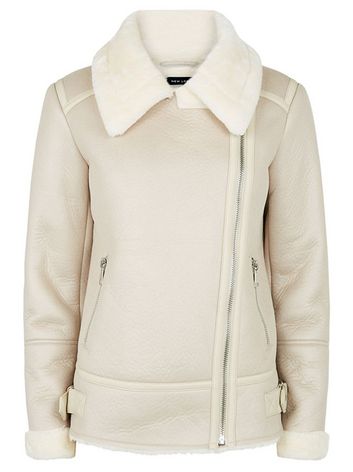 Cream Leather-Look Aviator Jacket
Top your everyday looks off with this cream leather-look aviator jacket. Team with a jumper, midi skirt and boots for a must-have fashion look. There's no need to sacrifice style for warmth this winter.
SHOP NOW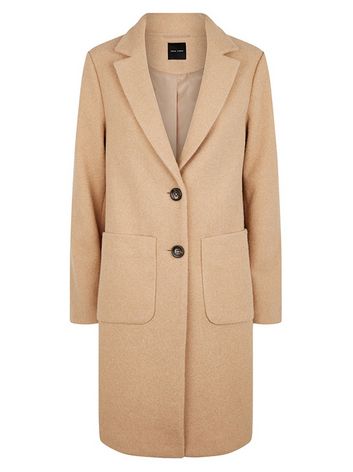 Camel Revere Collar Coat
You can't go wrong investing in the camel collar coat this season, and at a price point of £35.99, winter's most classic and versatile coat is style for less. Perfect for smartening up your office looks or adding that extra touch to your dinner date.
SHOP NOW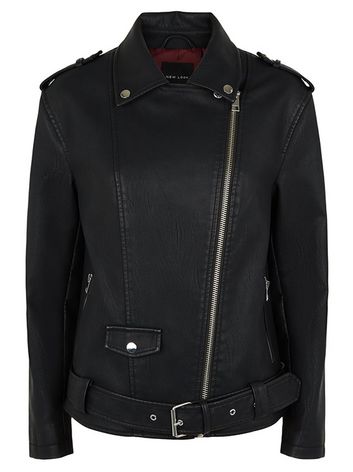 Black Leather-Look Oversized Biker Jacket
Toughen up your wardrobe this winter with an oversized leather-look biker jacket. Think Kate Moss/Cara Delevingne and combine you biker with coated jeans or a printed midi with biker boots for the ultimate model-off-duty look.
SHOP NOW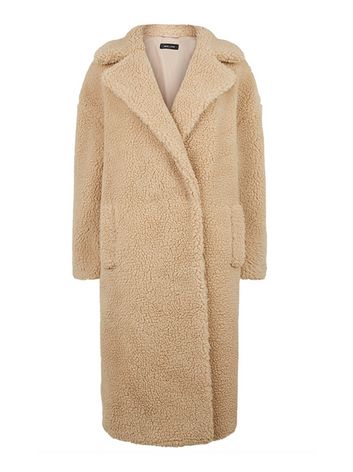 Cream Teddy Maxi Coat
Autumn's most huggable coat just got even more huggable in this longer length style. With its maxi length, it will definitely protect you from what could be one of the UK's coldest winters. In the words of Rochelle's words: "This coat is perfect for feeling comfortable and fashionable at the same time." And we couldn't agree more.
SHOP NOW