Skip to content
Skip to navigation
New Arrivals
The TV & Chill Looks We Can't Wait to Wear
by Chloe Wilshere, Content Creator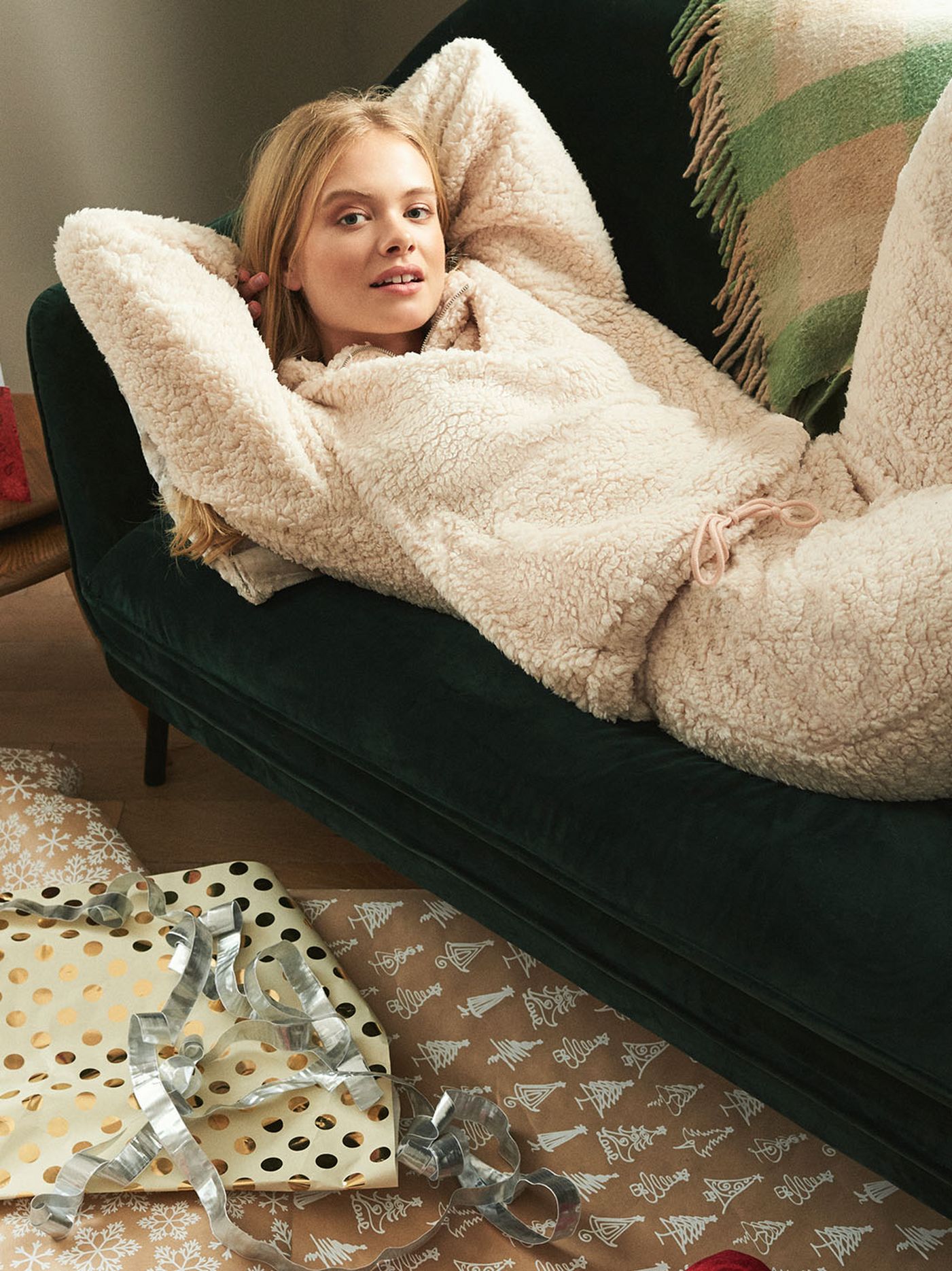 As we all prepare to head into hibernation for another month, it's safe to say we'll be spending a lot more time in front of the TV. So, whether it's dedicating your evenings to watching chick flicks with the girls or swapping date nights out for cosy evenings in front of the TV, then what you wear to the sofa matters.

Comfort is key and no matter your 'TV and Chill' plans we're sure to have rounded up the perfect all-rounder outfit for optimum comfort for you. And, if you're in need of something new to watch in our month-long hibernation, then why not check out what to watch on Netflix this November?
1. The Girls'-Nights-In Fluffy Loungewear Set
If your weekend plans now consist of having girly nights in with your flatmates getting stuck into chick flicks, doing a facemask and devouring as many snacks as possible in one sitting, then this fluffy pink loungewear set is a must-have for your TV & chill attire.

Offering optimum comfort and style in one, this fluffy loungewear set is sure to get a lot of love and wear 😍. Whether you're a shorts or trouser girl, the choice is yours thanks to this pink fluffy bralette having the matching option of both. And, for ultimate comfort don't forget your fluffy socks, satin scrunchie and that all-important hot water bottle.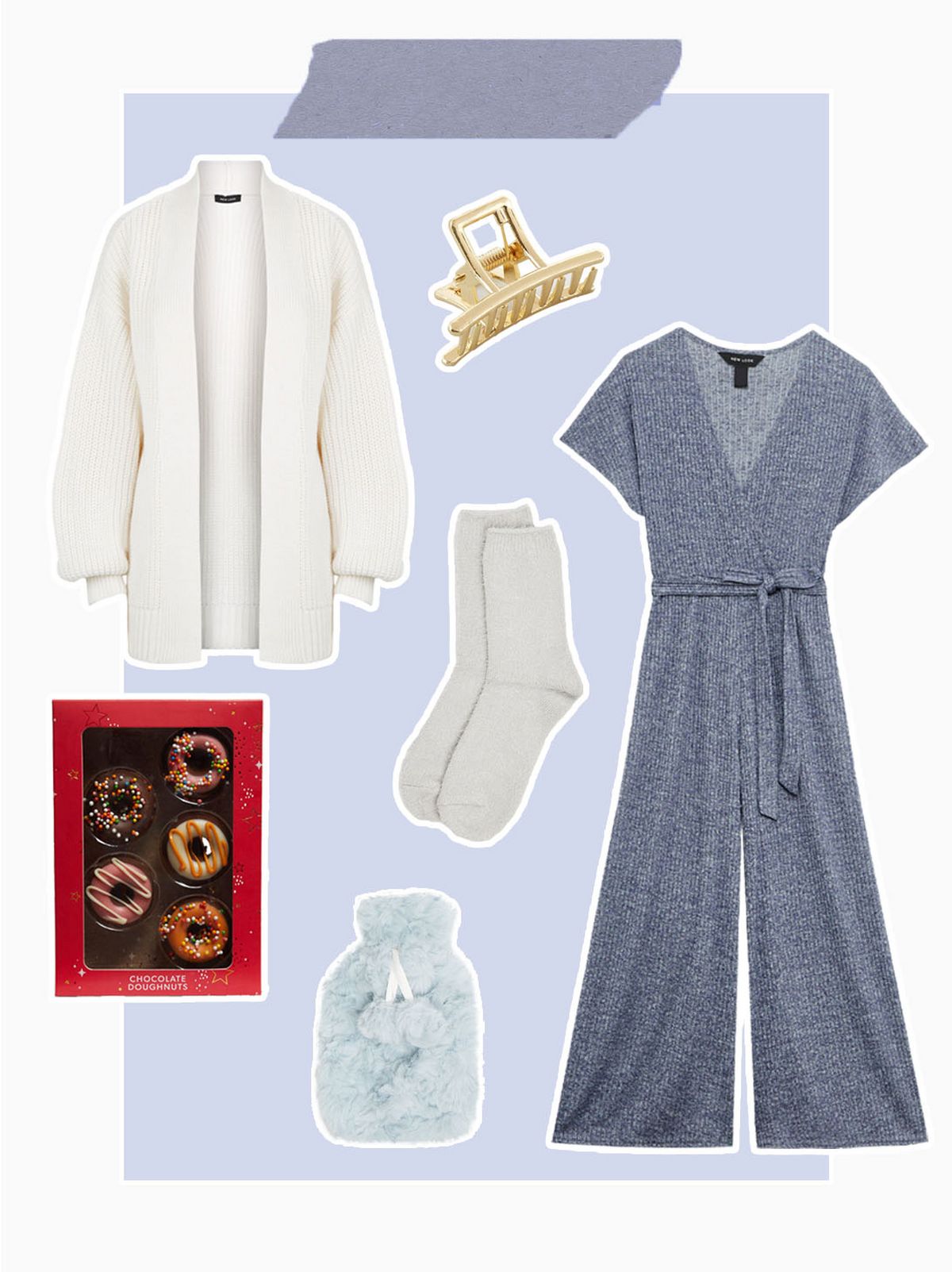 2. The Shops-to-Sofa Jumpsuit
If you're not one to continuously get changed into different outfits throughout the day, then this shops-to-sofa jumpsuit is the perfect option for you.

Chuck it on in the morning, head out to do the weekly shop and come home to chill on the sofa all without having to change your outfit, sounds like the dream right? Layer up with a cosy cream cardigan, gold bulldog hairclip to chuck your hair up, and don't forget the essentials - some chocolate donuts for those all-important sofa & chill snacks.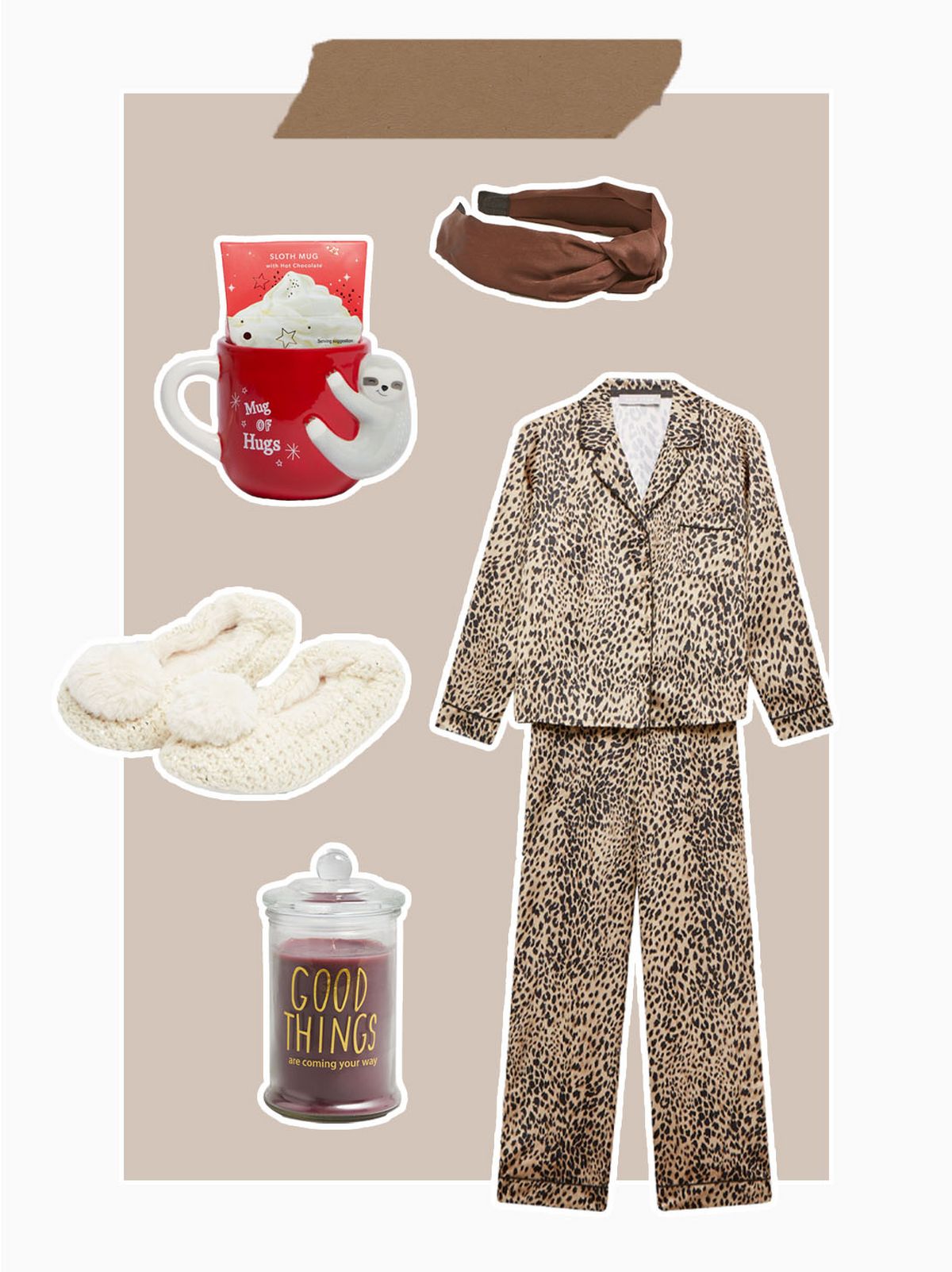 3. Fall-Asleep-on-the-Sofa PJs
As much as we love a few loungewear sets or two, we also adore our beloved nightwear. And after a long day of, well, doing absolutely nothing, sometimes all you want to do is snuggle up on the sofa, watch some TV and fall asleep. So, if that sounds like your plans for the next month, then you'll definitely want to purchase these silky satin leopard print pyjamas.

Comfort and style done in one, completed with some cosy slipper socks, brown satin headband and an all-important hot chocolate for ultimate cosiness.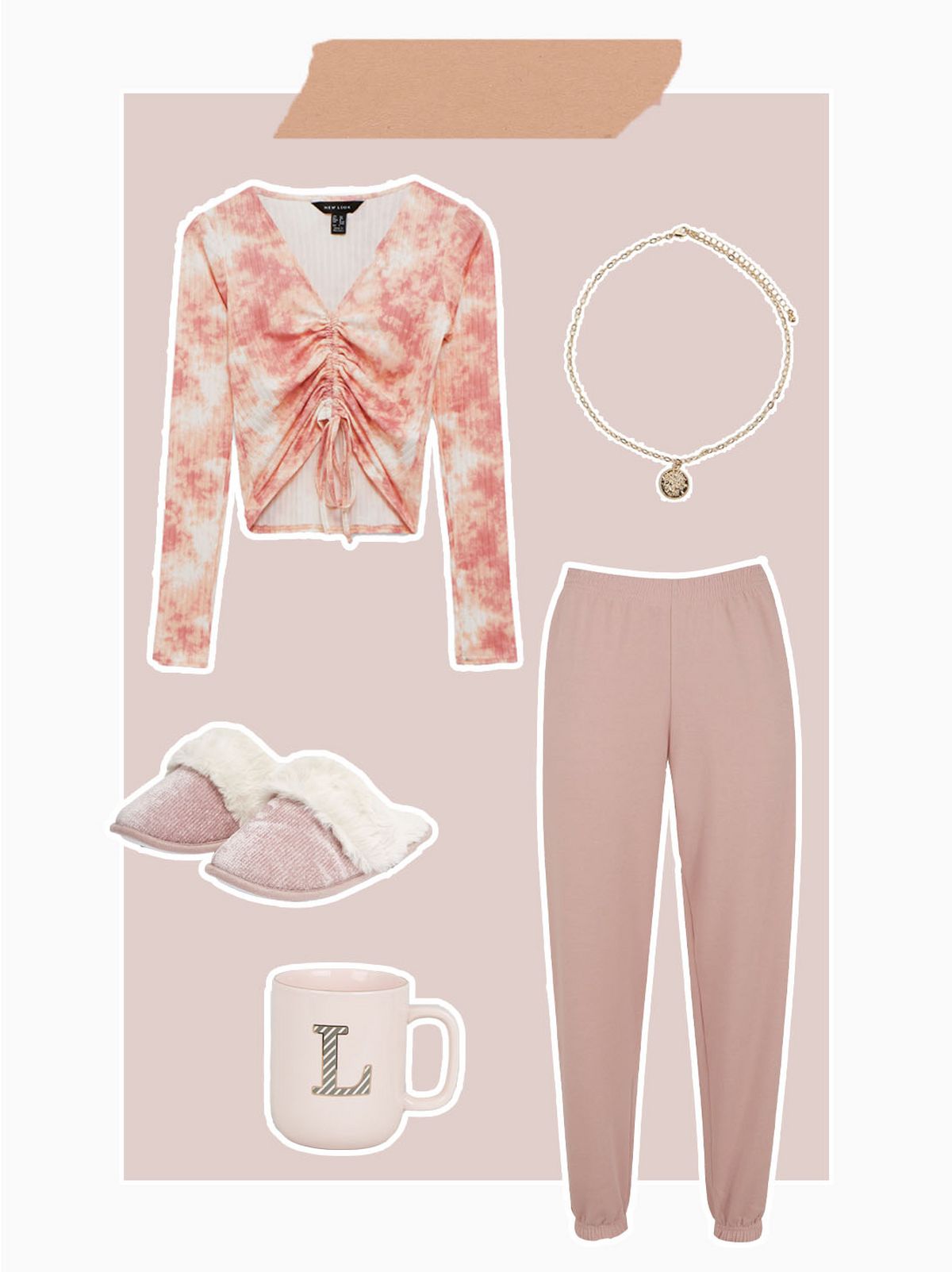 4. For Netflix & Chill Date Nights In
If for the next month you're swapping date nights out for Netflix and chill date nights in, then you'll want to make sure you're lounging around in style. So, it's time to re-think how you get glam this month and swap the date night dress for something cute but comfy, and we've got the perfect option for you.

Just because you're staying in doesn't mean you can't keep it on-trend and our pink tie dye ruched top is the perfect stylish but comfy option; why not keep it tonal by pairing with some pink joggers and slippers.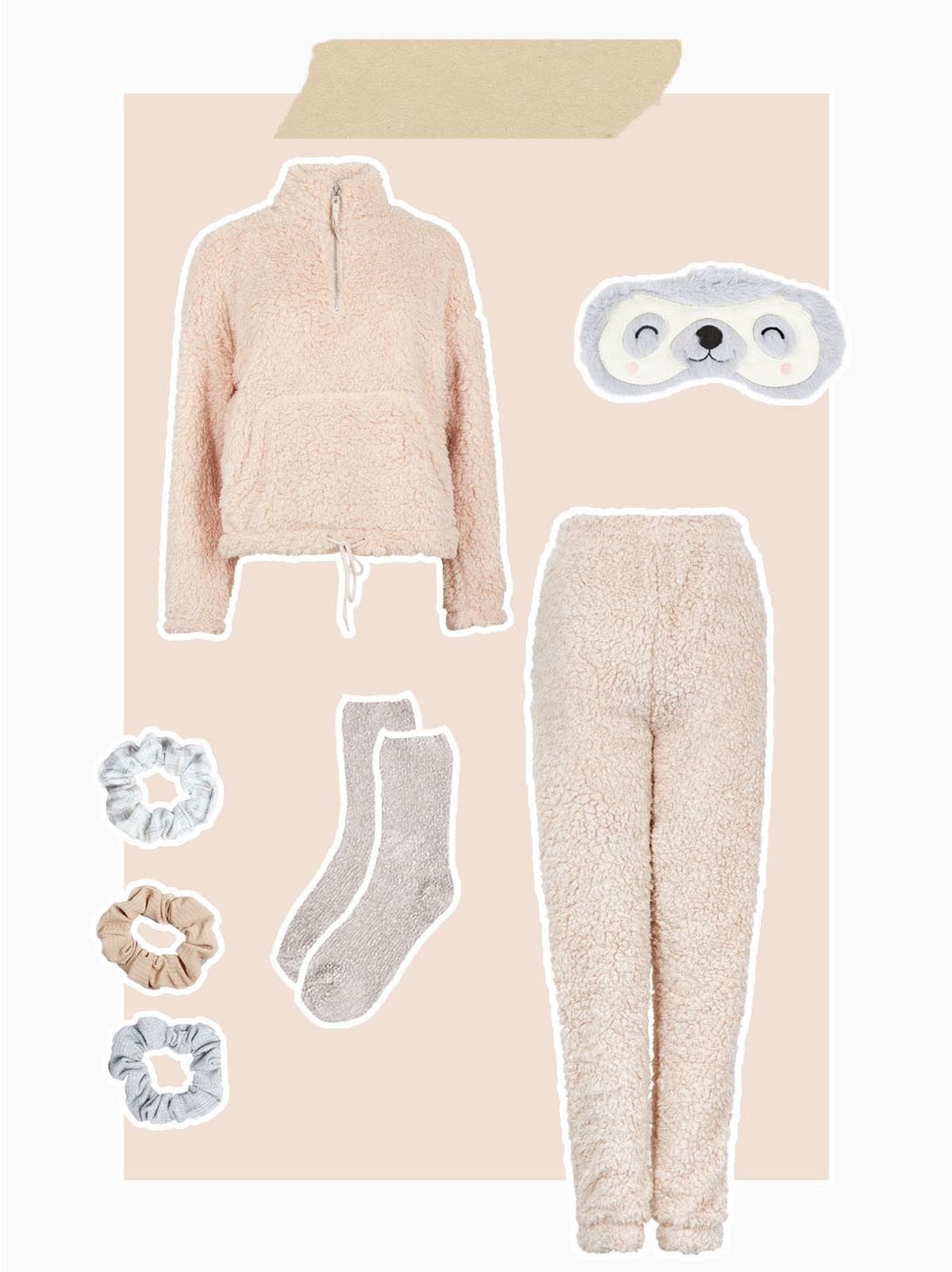 5. A Must-Have Fluffy Loungewear Set
Make all your teddy dreams come true and update your TV & chill outfit game with this must-have fluffy loungewear set. Perfect for days spent in front of the TV, having movie marathons or completing a new series in a whole day (we promise we don't judge).

Whether you decide to wear them together for ultimate cosiness or as separates, you're definitely going to get a lot of wear out of them and love them just as much as we do 🐻.