Skip to content
Skip to navigation
New Arrivals
We Love: The Roll-Neck Jumper
by Adam Fletcher, Copywriter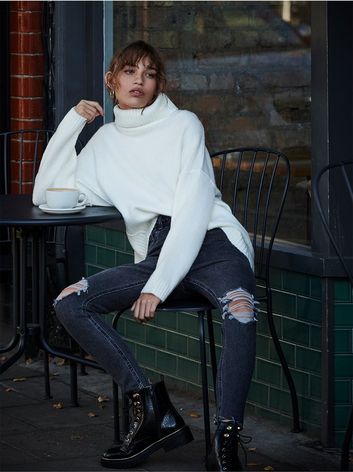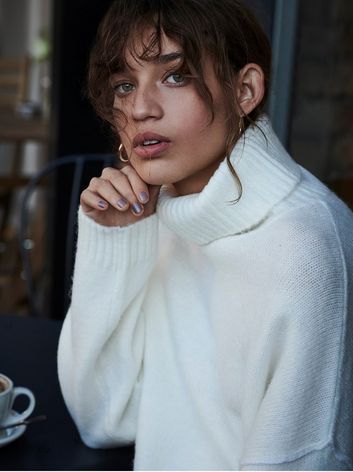 Relaxed fits, renewed silhouettes (think the 'jumper dress'), rich autumnal tones and roll-neck styles - with so many different options out there at the moment, never has there been a better time to invest in new knitwear. From clothing to cold-weather accessories, it's all about working woven textures into your winter wardrobe.

Above all, you won't want to miss November's soon-to-be favourite layer: the slouchy roll-neck. Featuring dropped sleeves, a high neckline and super cosy details, it's equally practical and stylish. It promises maximum cost-per-wear, too: we're seeing it dressed up with tailored pieces , casually pared-back with denim, and worn (absolutely) every way in between.

For our Knitwear Buyer, Stephanie Hover, the appeal of this knitted jumper is its longevity: "Roll-necks are an essential item; they can be re-styled again with so many pieces, giving it true versatility. We have this jumper in the key neutral colours for November and, at £22.99, this is piece will freshen up your wardrobe." So, the common thread is that, when paired with the right pieces, this slouchy roll-neck will last well into 2020, and beyond.