Skip to content
Skip to navigation
Ways to Wear
3 Ways to Wear the Glitter
Midi Skirt
by Chloe Wilshire, Content Creator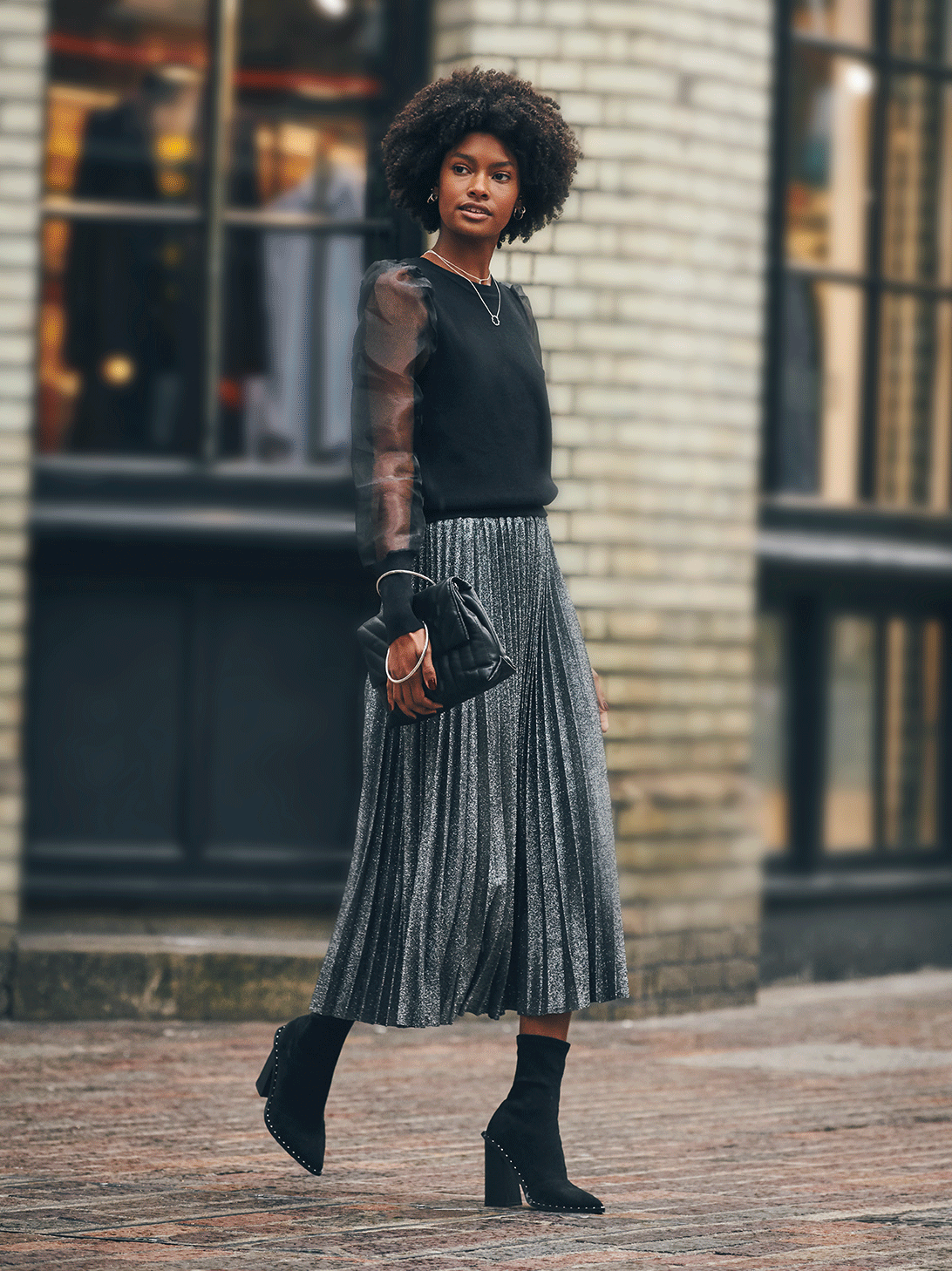 As the party season approaches, it's natural to want an extra bit of sparkle in your day to day fashion. Gone are the days of saving our favourite party pieces for after dark - right now, glitter is just as acceptable in daylight. And to ensure you get the most wearability out our your partywear, we've rounded up three ways you can wear our glitter midi skirt for both day and night.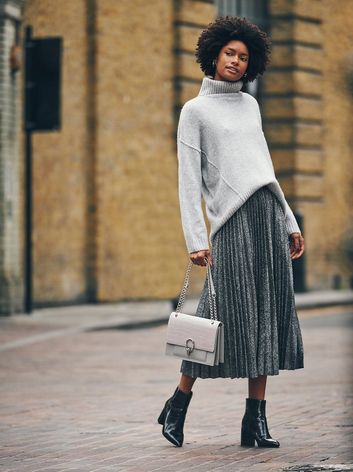 1. Casual Sparkle
Whether you're off to brunch with your friends, heading on a daytime date or enjoying some Christmas festivities, this is the perfect 'smart casual' way to wear the glitter midi skirt during the run up to the festive season. Throw on a trusty roll neck for warmth (half tucked in to add extra length to your legs) and accessorise with a silver hardware bag for added glam. We also love the grey on grey tones, particularly as monochrome is set to be a trend well into the new year.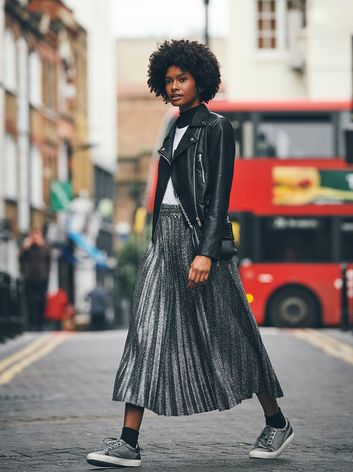 2. Everyday Sparkle
Didn't think you could run errands in a glitter midi skirt? Then think again. Whoever said glitter was for nighttime only is out of a job. For everyday sparkle, chuck on your go-to T-shirt, and layer up with a ribbed roll neck to keep out the cold. Then throw on your trusted biker jacket for a chic daytime look that you can run errands in until night fall.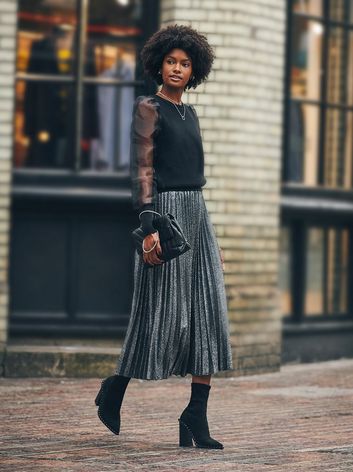 3. Evening Sparkle
As much as you can make it work for the day-to-day, lets be honest, you're eyeing this skirt up for it's party time shimmer factor. Get Christmas party ready by pairing with an organza-sleeved jumper and heeled studded boots for an added touch of glamour. Accessorise with silver hardware pieces to compliment your shimmering skirt.