Skip to content
Skip to navigation
Ways to Wear
8 Looks We Can't Wait To Wear To Work This Summer
Chloe Wilshere, Content Creator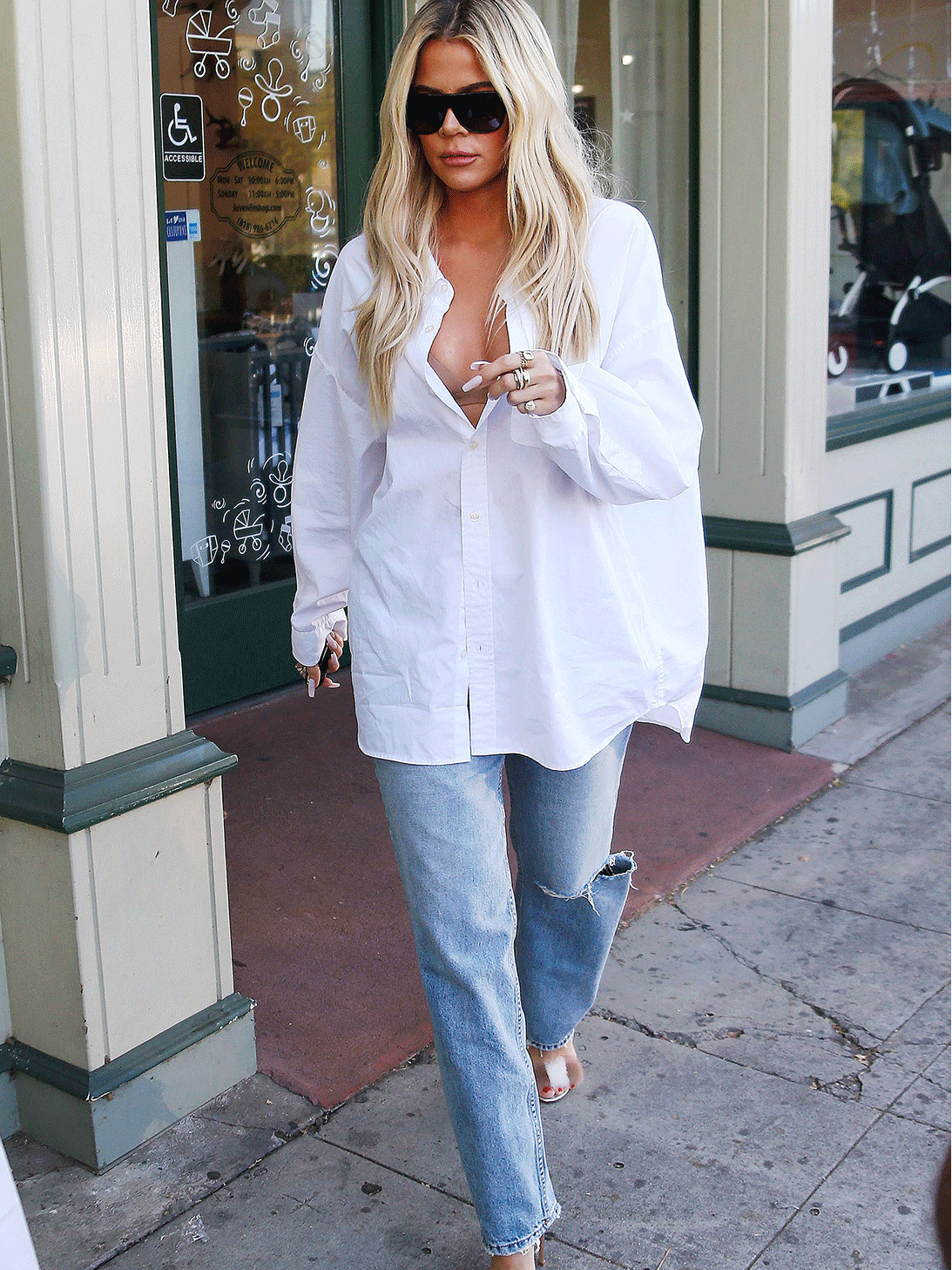 Whether you're getting ready to head back to the office or you're already back into the swing of things at work, it might be time for you to start thinking about adding some new normal essentials to your workwear wardrobe.

There are so many aspects of our lives that have changed in 2020, including the way we dress. Whilst we're all eager to get a bit of normality back into our lives, we're also definitely going to miss our beloved at-home joggers. But fear not, as there's definitely a 'new normal' dress code at work now and it involves dressing for comfort. Sounds great, right?

So if you're stuck for ideas on what to wear to work when you finally head back in or need some new everyday pieces, then we're here to lend a helping hand with the must-haves you need for your new normal workwear wardrobe.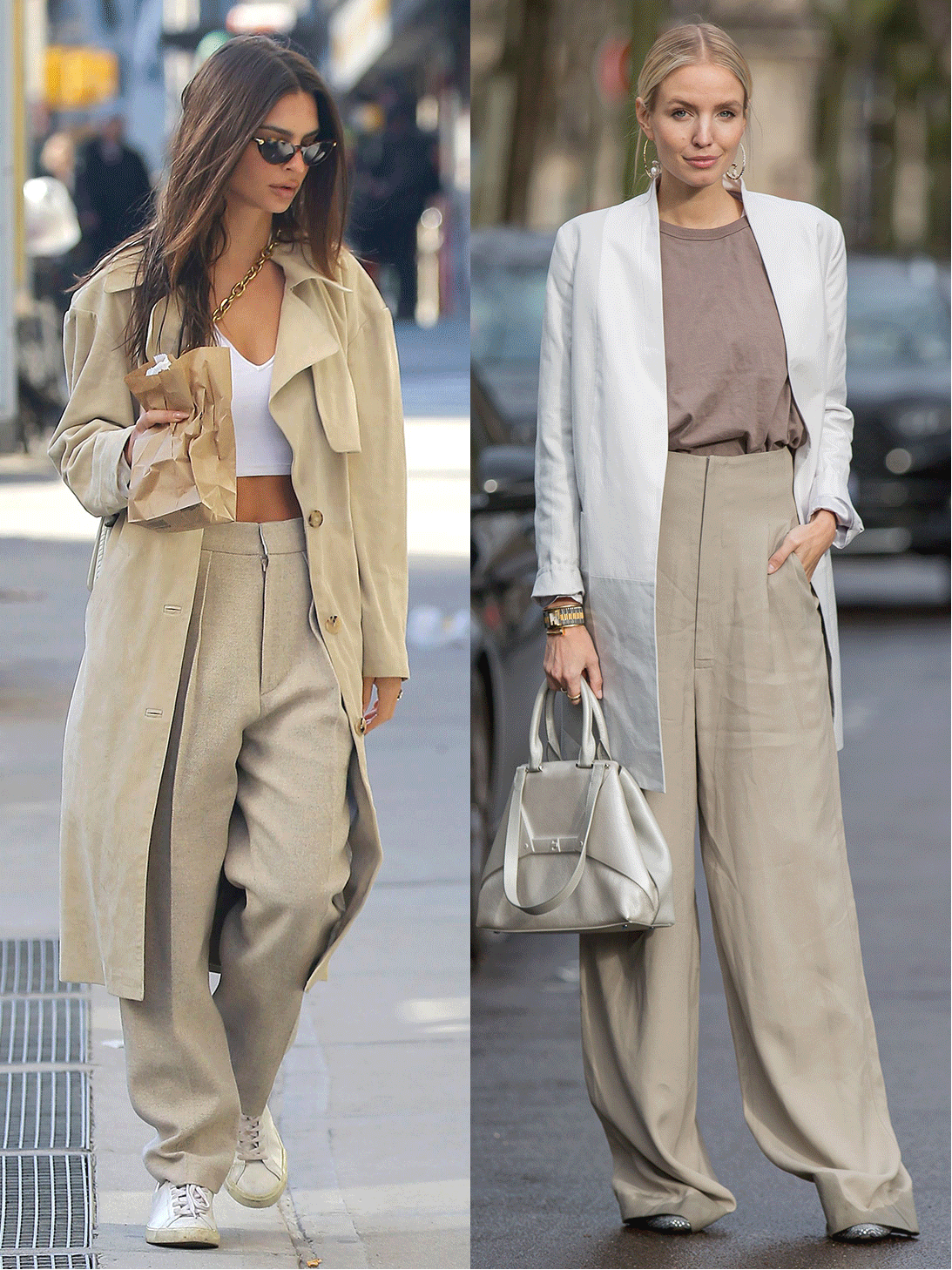 1. Wide Leg Trousers
Lets be honest, none of us are ready to put our jeans back on just yet (if we're honest we're afraid to in case they don't fit as well as they did back in March…). So the wide leg trouser has been sent to be our new best friend - and they're perfect answer to your what to wear to work questions. A key piece in your workwear wardrobe, wide leg trousers are loose fitting and comfortable, and are a wardrobe essential thanks to their ability to be worn in loads of different of ways.

Keep your wide leg trousers looking chic and sophisticated for days full of important meetings like queen of street style, Leonie Hanne by throwing on a blazer and (if you're feeling brave) a pair of heels. Or equally as stylish for those hectic days when you're on the go, try wearing your wide leg trousers like Emily Ratajkowski by throwing on a t-shirt, duster coat and trainers. Equally as chic for a perfect everyday look, but one that offers maximum comfort too.

If you've found yourself with an abundance of sweatshirts over the last few months, then the wide leg trouser also looks great with a sweater thrown over the top as shown by a street style star.
Pick Your Favourite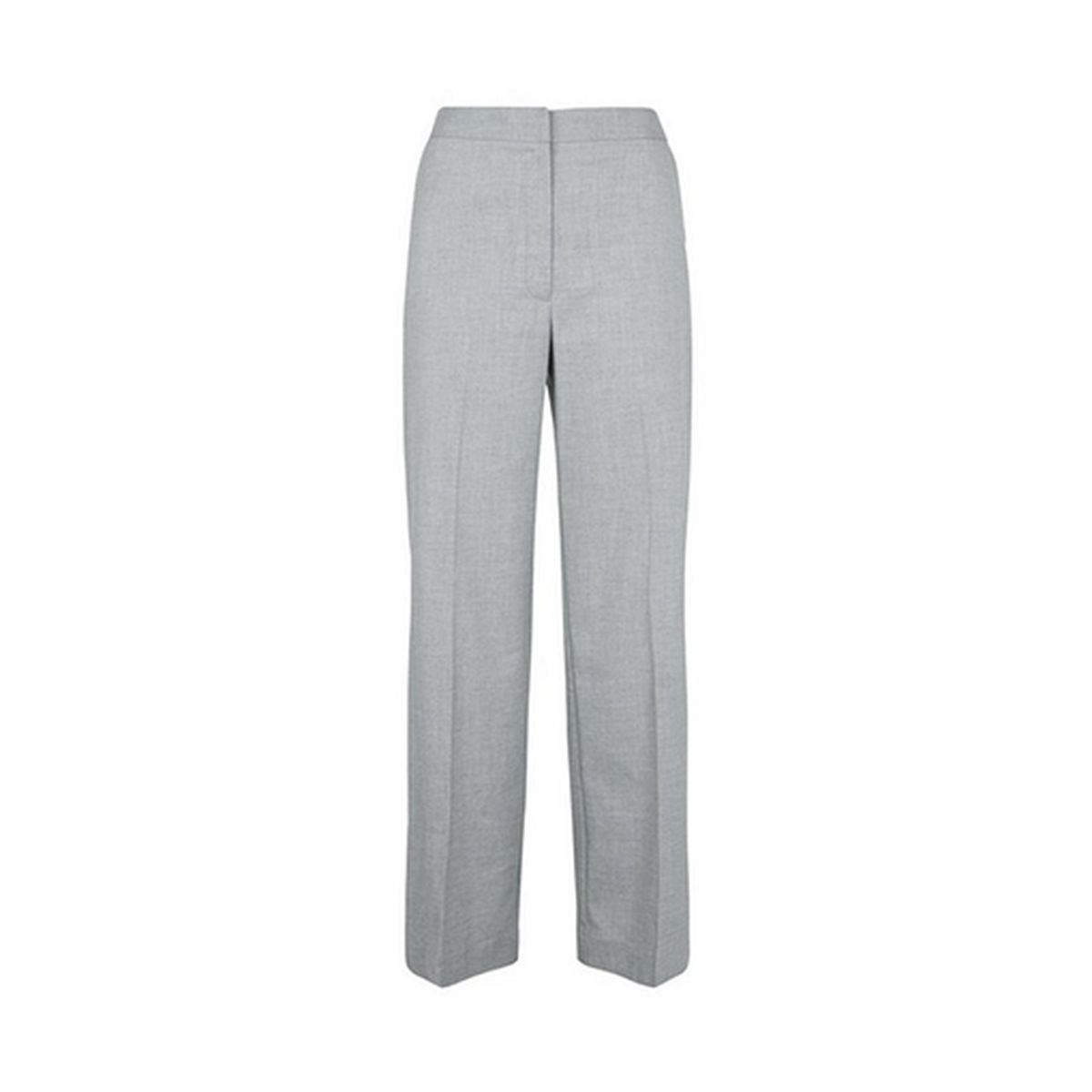 Pale Grey Wide Leg Trousers
£17.24 £22.99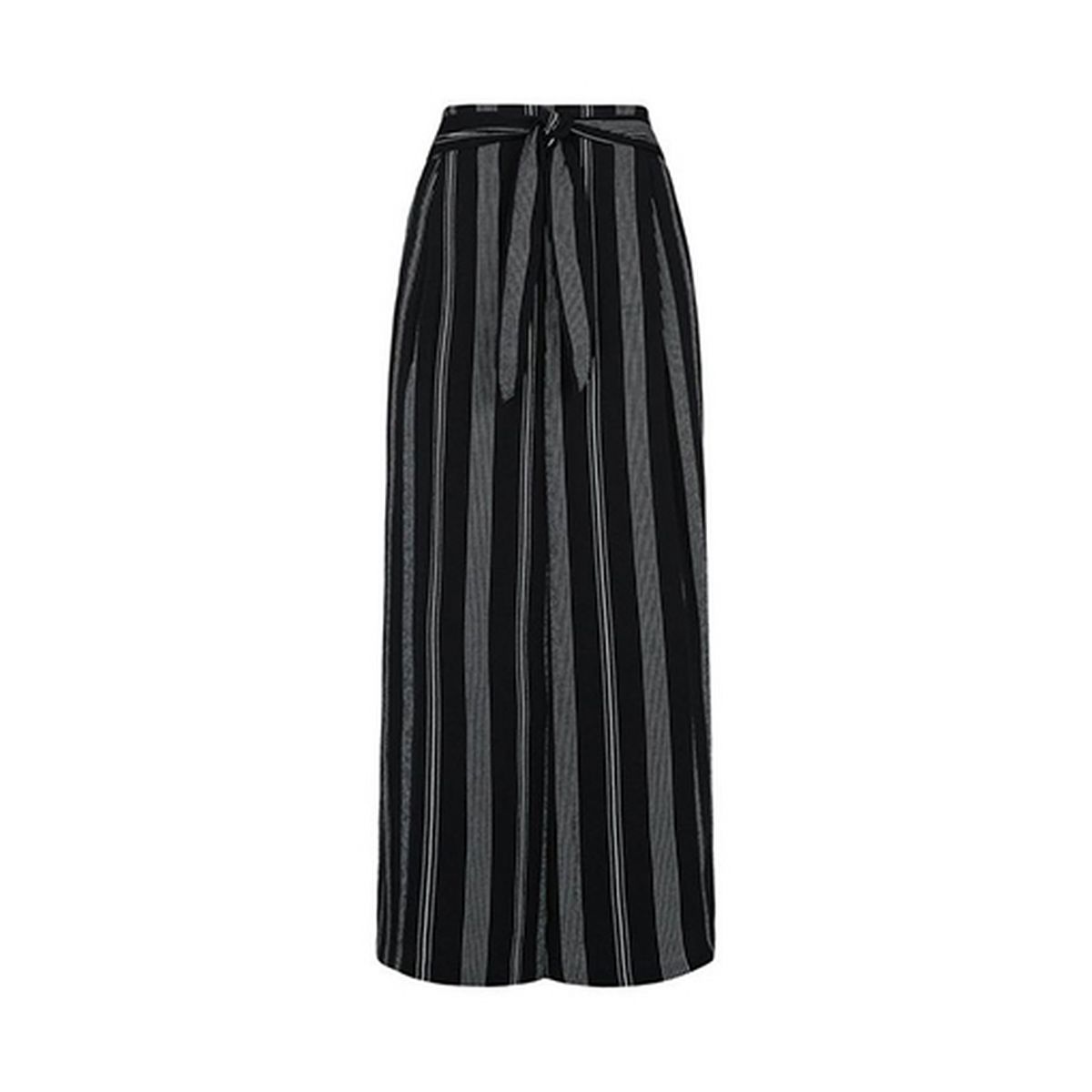 Black Stripe Crop Trousers
£17.24 £22.99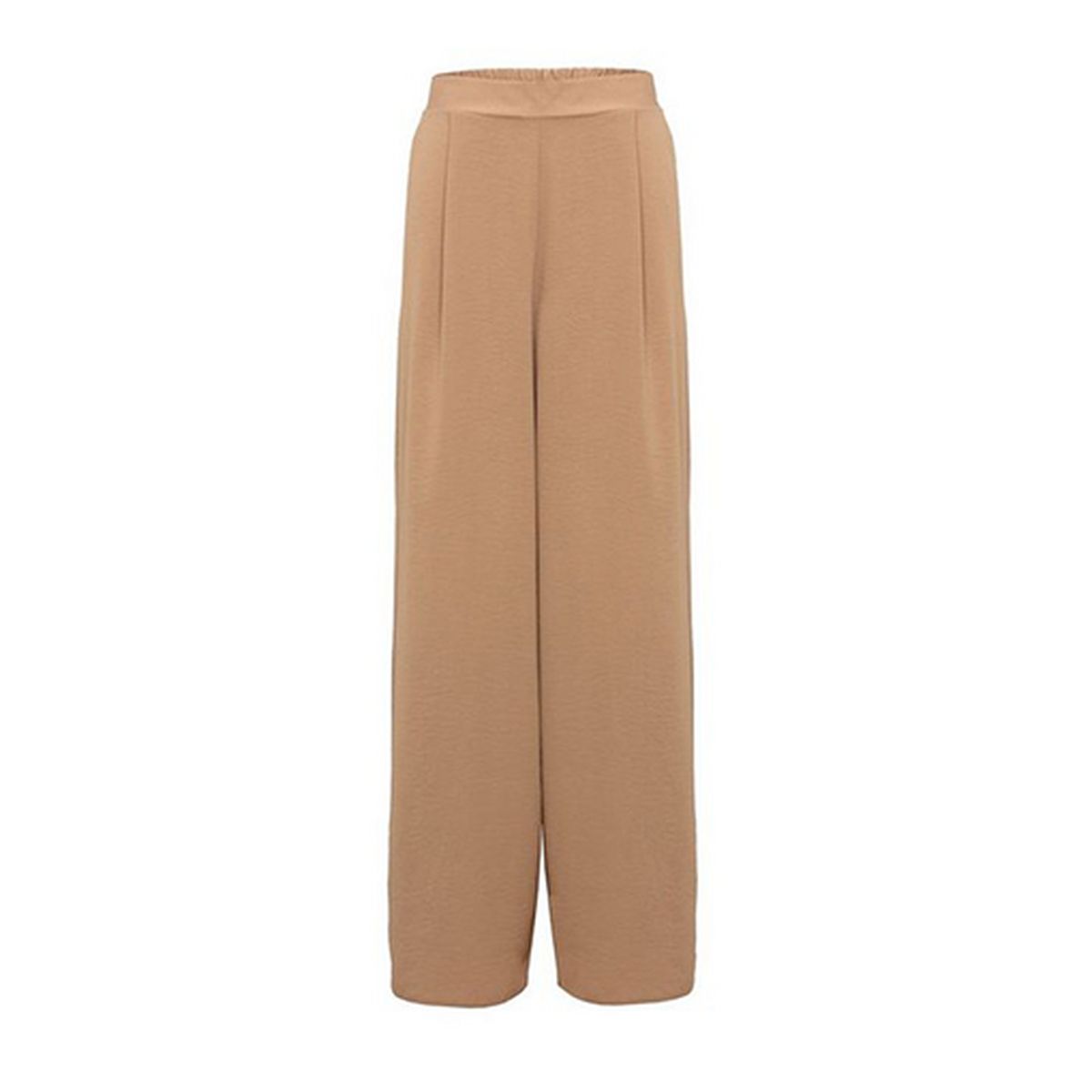 Stone Herringbone Wide Leg Trousers
£19.99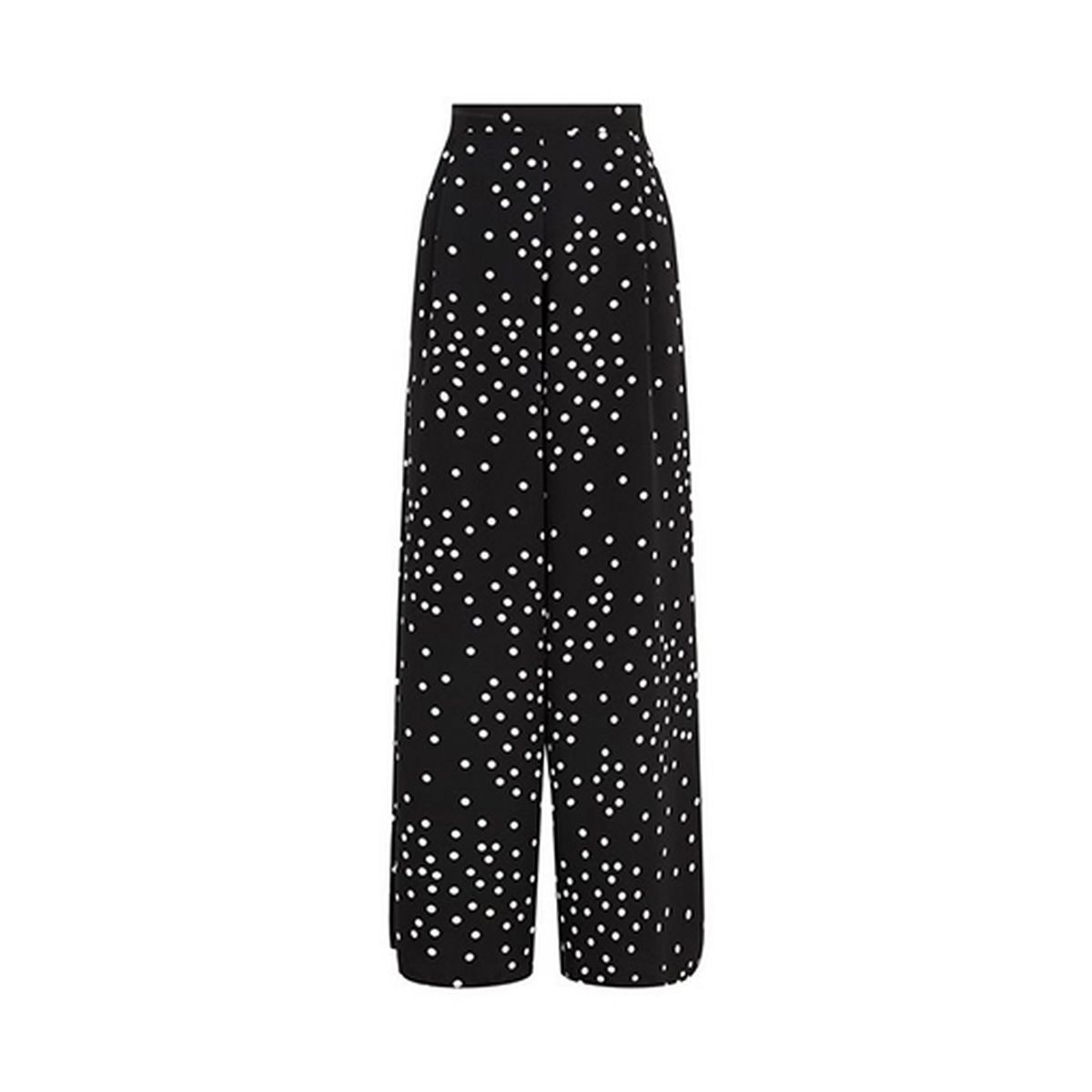 Black Spot Wide Leg Trousers
£22.99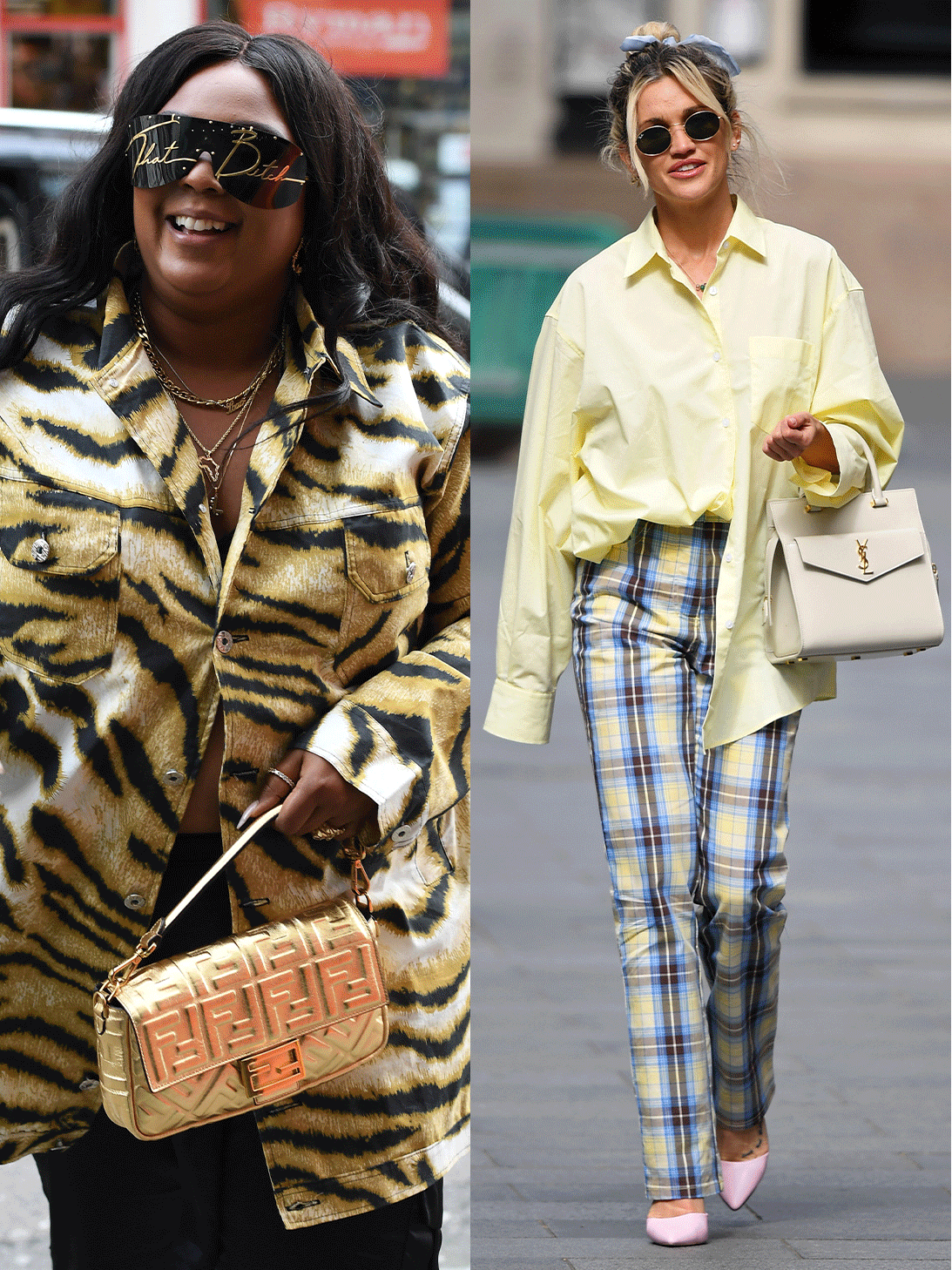 2. An Oversized Shirt
Having lived in oversized clothes for 4 months, we all have a rational fear of getting ourselves back into anything tight fitting anytime soon. So swap your jumper for an oversized shirt - we promise it's to be your new work BFF.

Not only does an oversized shirt look chic, but the possibilities of different ways to wear it are endless. What other piece of clothing can you make chic for work, but also take on holiday and wear as a cover up over your bikini? Quite simply there isn't a piece quite as versatile as the oversized shirt. So if it's not something you currently own, then we recommend adding one to your basket right away.

A classic oversized white shirt is always a good choice and Khloe Kardashian shows us why, paired with jeans and heels it's a comfortable look that is chic and perfect for a day at work. Another great oversized shirt to own is the blue stripe version and this can look great for everyday when styled like street style stars with a midi skirt and trainers. Equally, if you're looking for something fun, you can go for a print like Lizzo or try a pastel colour like Ashley Roberts.

Style note: A tip to getting the perfect oversized fit is go to 2-3 sizes up from your normal size.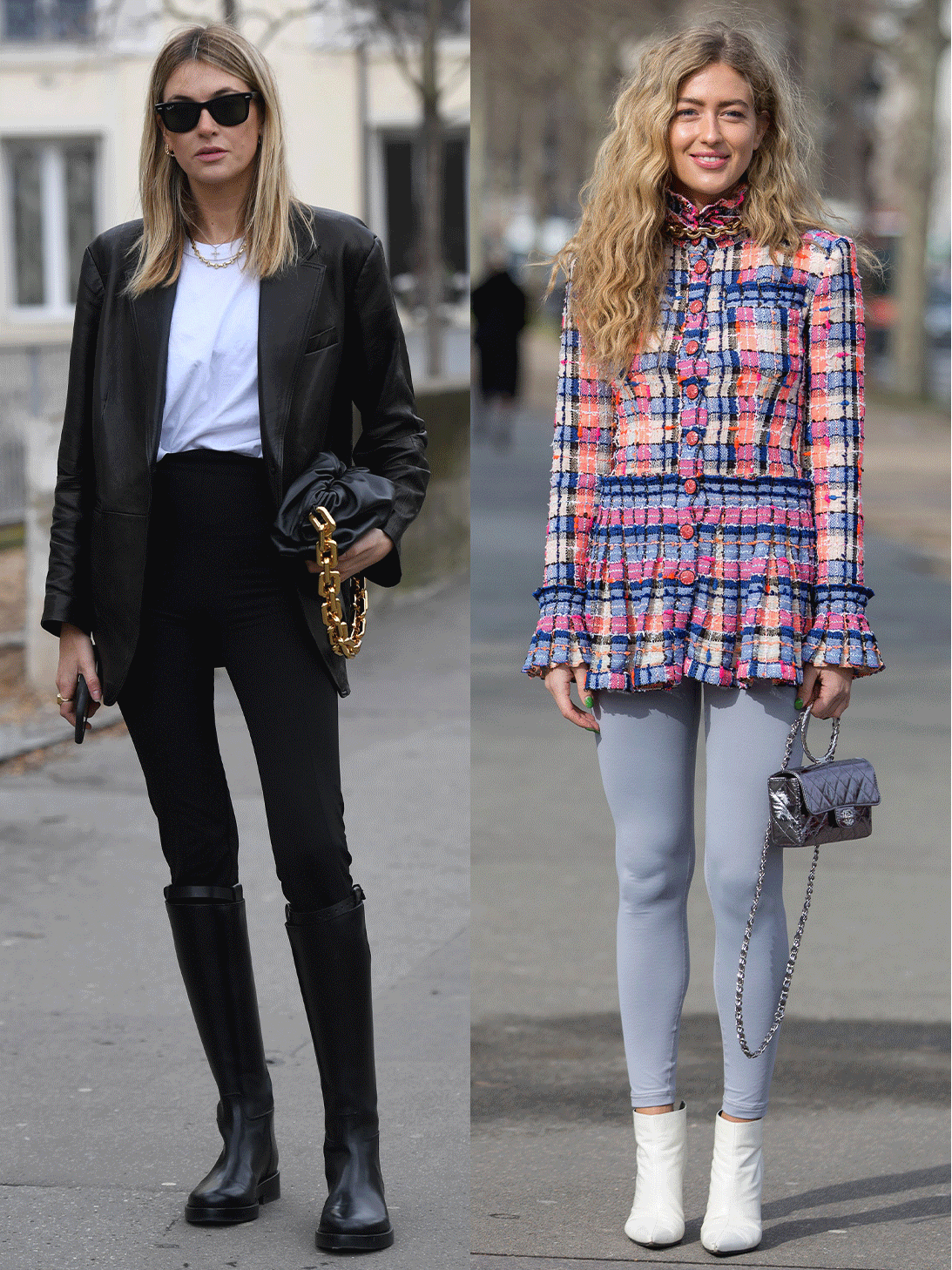 3. Leggings
Have you been living in your leggings for the past 4 months and are now racking your brains wondering what to wear at work when you finally go back? Well, the good news for you is that leggings are totally acceptable to wear to work and the office in the new normal.

Whilst we may feel that leggings are confined to wearing at the gym or on the school run, they're actually a super easy piece to make chic and work-appropriate.

Simply do it like Rosie Huntington Whiteley and street style stars by pairing your black leggings with a white T-shirt and blazer. A look that is chic for work by day, but also looks great dressed up for after work dinner.

Street style star Emili Sindlev is also a legging lover. She pairs her leggings with longline blouses, and shows us that even our gym leggings can be work-ready. Adding a pop of colour looks great too.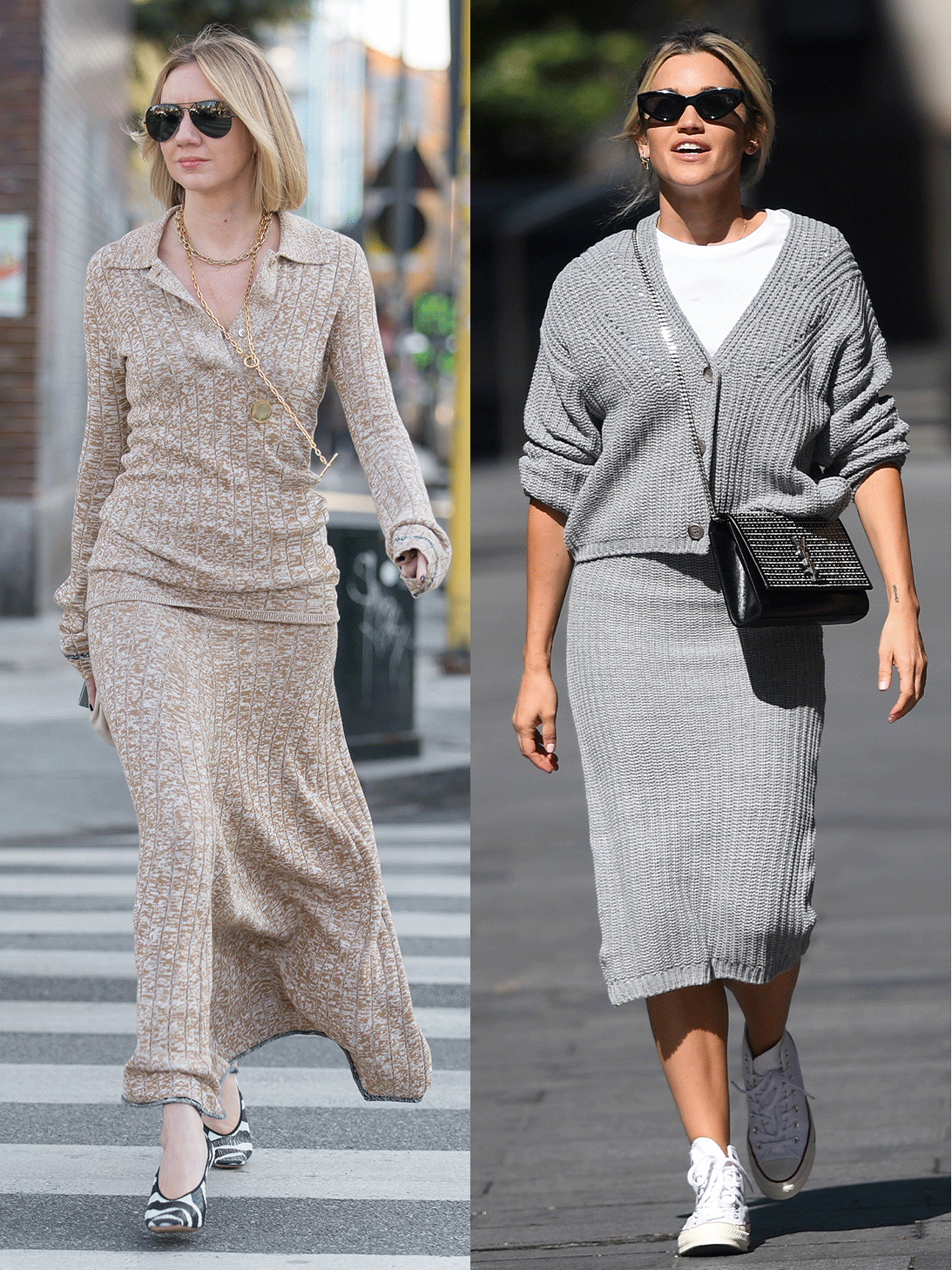 4. Ribbed Loungewear
Where do we begin with ribbed loungewear? It's everyone's new favourite thing to wear and if you've been anything like us, you've been dreading the day you have to go back to work and say goodbye to your beloved ribbed loungewear. Well we're all in luck as ribbed loungewear can actually look super chic and perfect for the office - and just think how comfortable you're going to be all day.

Whether you go for a full set like Hailey Bieber's trouser, top and cardigan combo that we've been obsessing over ever since we first saw it, or want something more appropriate for summer days and go for a jumper/cardigan/skirt combo like Ashley Roberts and some of our favourite street style stars, you can be sure that your colleagues will be jealous of your comfy-but-chic look. There's also no better feeling than having a chic outfit on that feels like pyjamas right?
Pick Your Favourite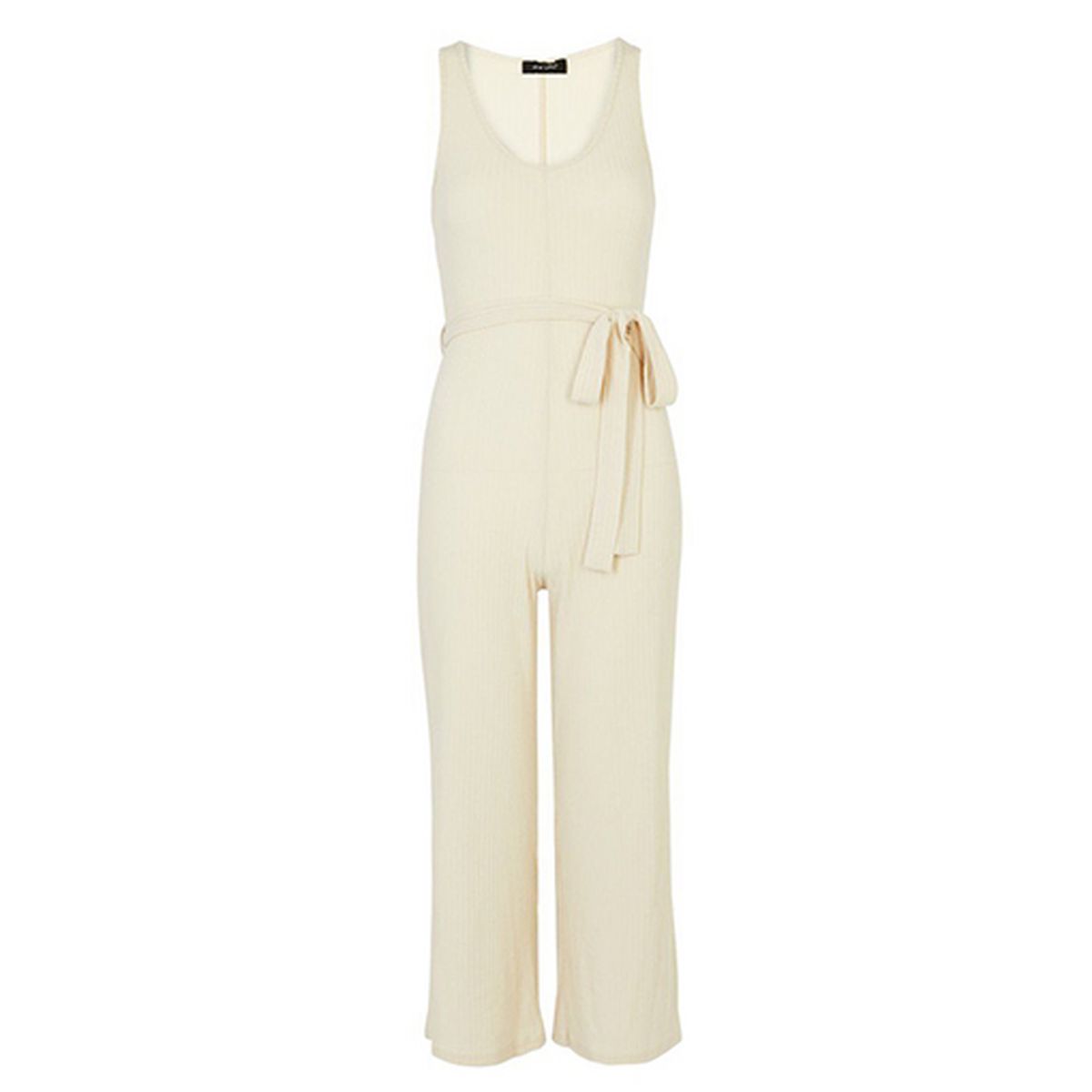 Stone Jersey Ribbed Belted Sleeveless Jumpsuit
£19.99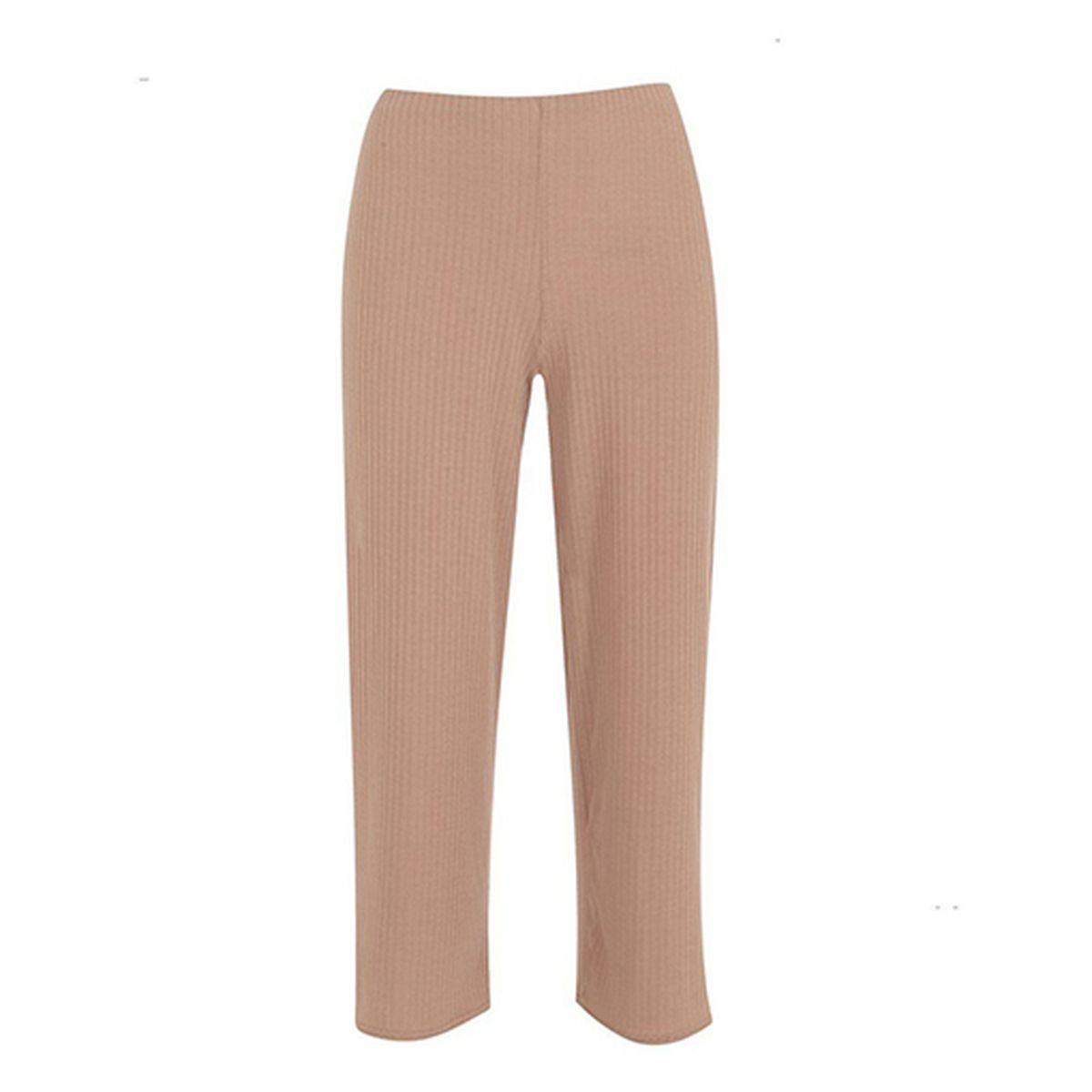 Camel Ribbed Wide Crop Trousers
£15.99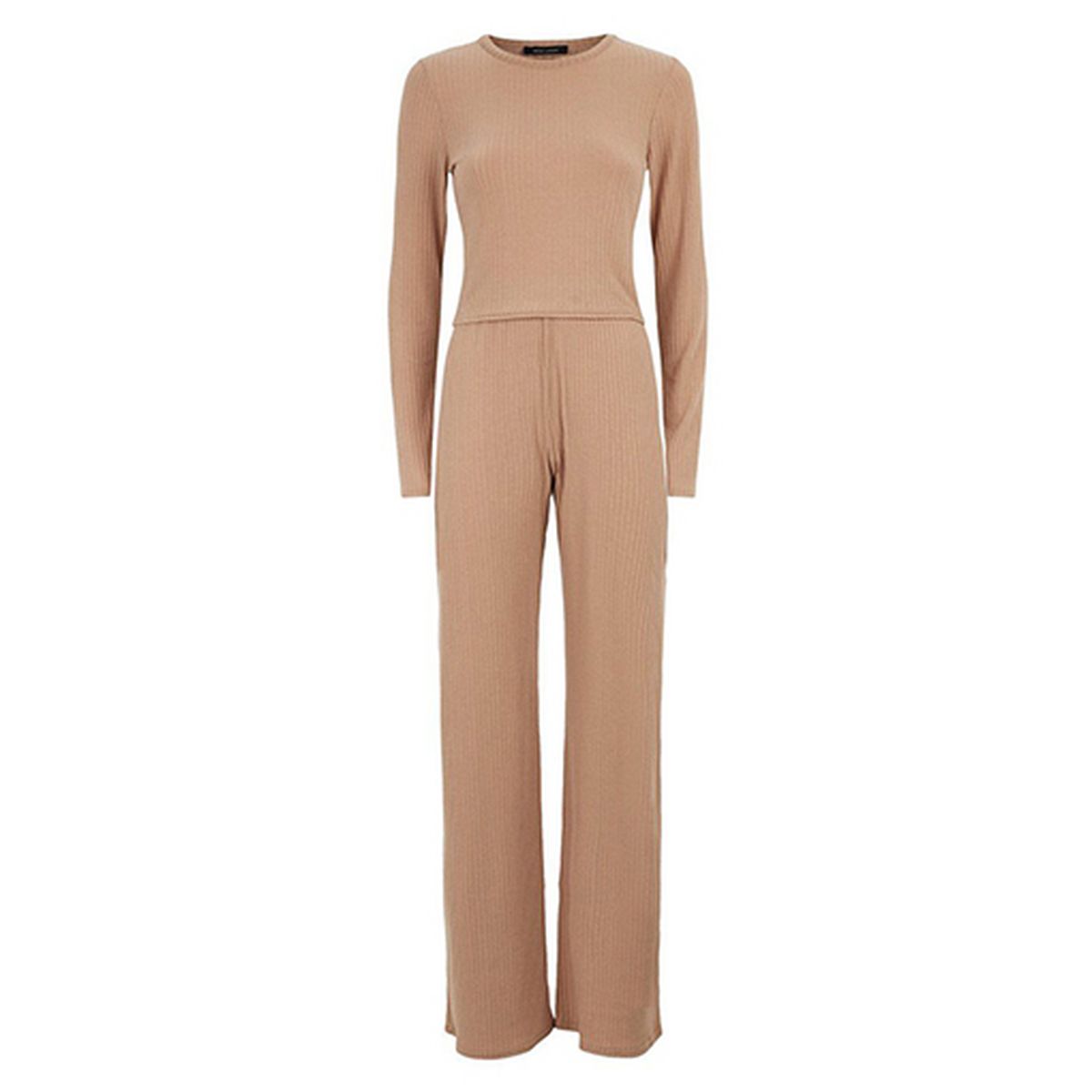 Camel Ribbed Crop Top and Trouser Set
£19.99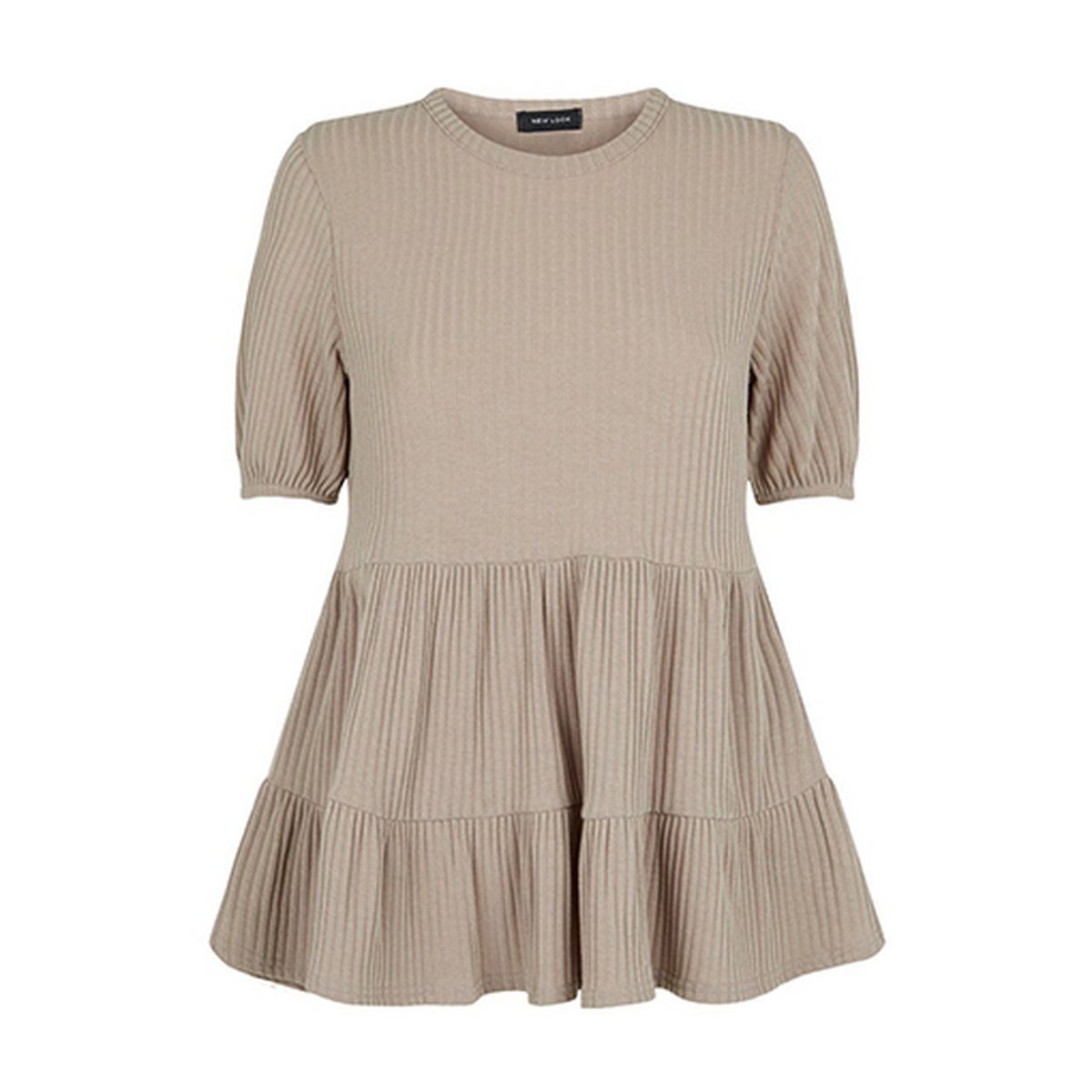 Mink Ribbed Double Peplum Top
£14.99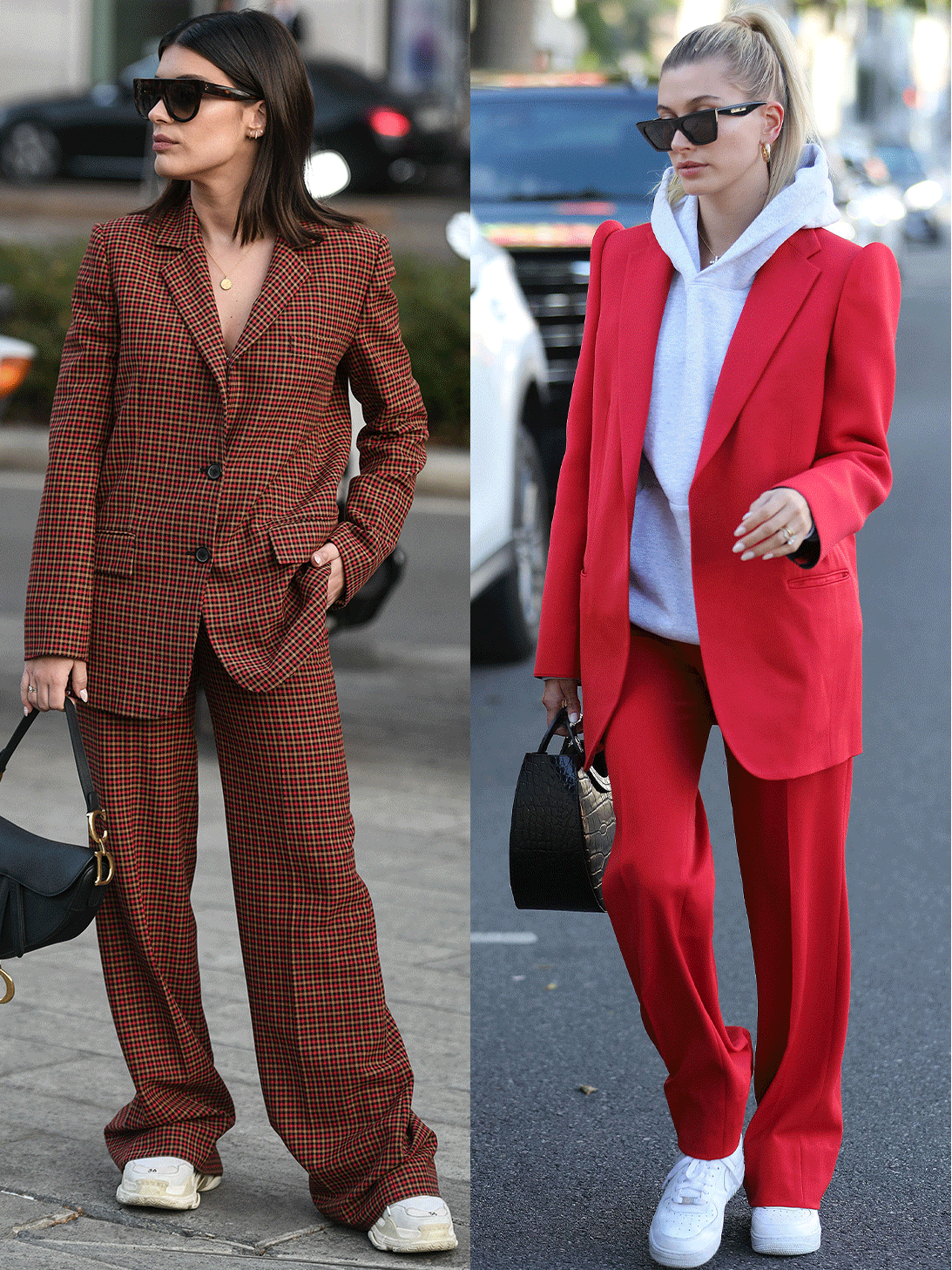 5. A Suit
We were obsessed with the suit 4 months ago and we're still obsessed with the suit now, especially for our new back to work wardrobe. Gone are the days when suits were structured and uncomfortable, these days the suit is loose fitting, often oversized and provides us with maximum comfort. They've also become an essential piece to throw on and go with little styling effort required.

Simply pair your suit with a T-shirt like Romee Strijd and Alexa Chung for a super simple everyday look, or take inspiration from street style stars by wearing the blazer buttoned up. Wear flats to stay comfortable during the day and throw on a pair of heels for evening and you've instantly transformed your suit into the perfect outfit for after work dinner and drinks.

When the weather is on the cooler side and you're left wondering how to wear outerwear with your suit, take inspiration from Hailey Bieber. It's safe to say we've all got an abundance of hoodies in our wardrobes now and one will look super chic styled under your suit jacket if you're in need of an extra layer.
Pick Your Favourite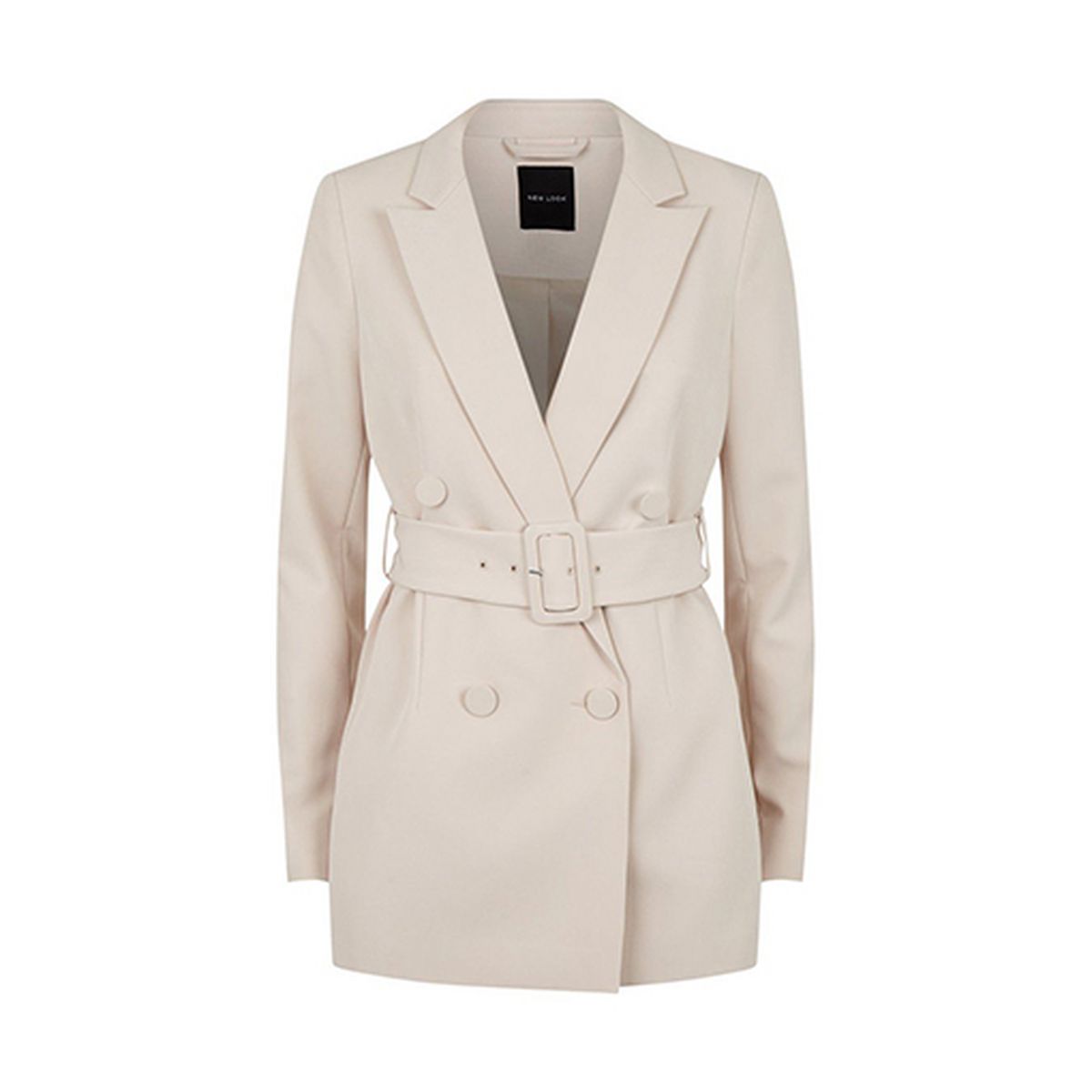 Stone Double Breasted Belted Blazer
£18.99 £37.99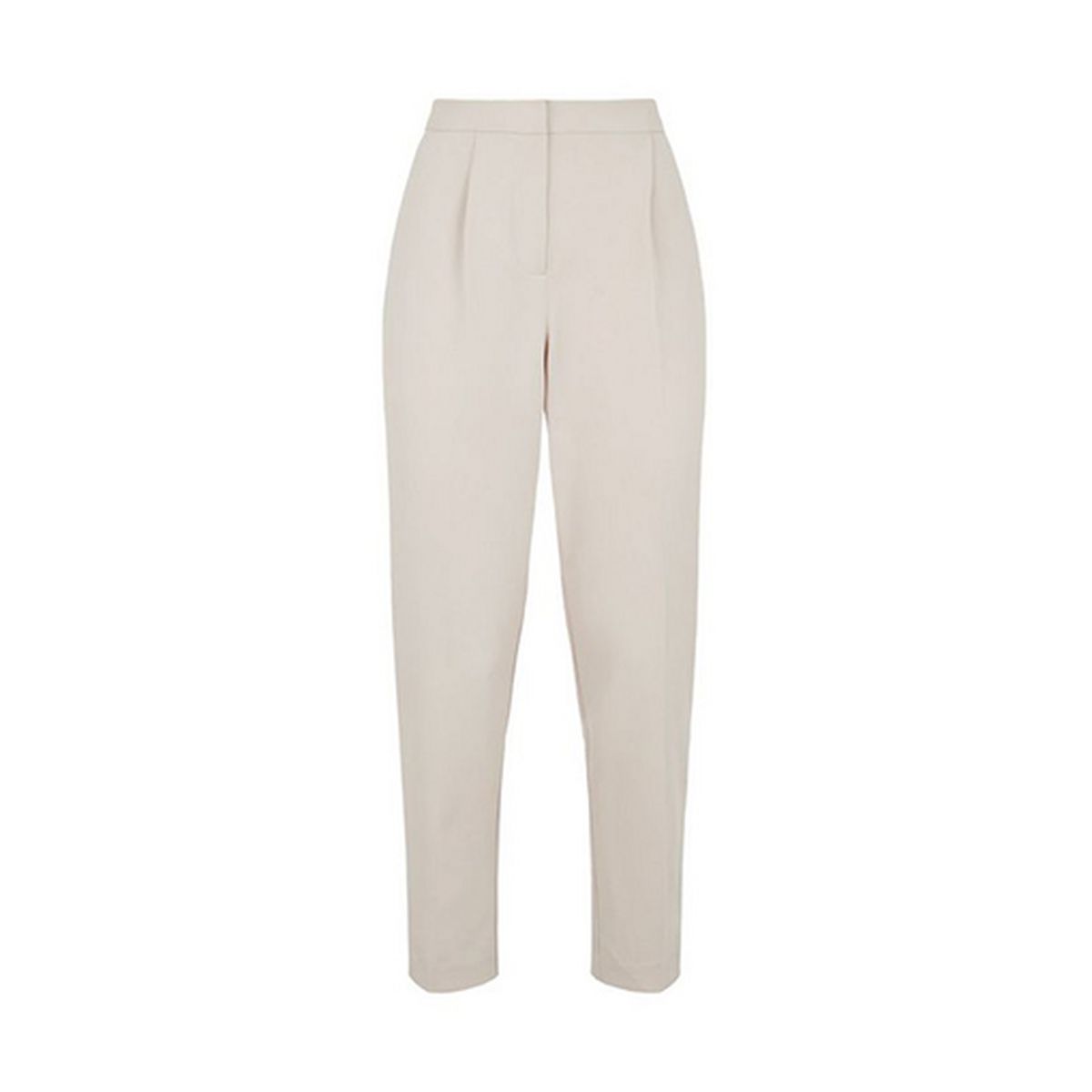 Stone High Waist Slim Leg Suit Trousers
£17.99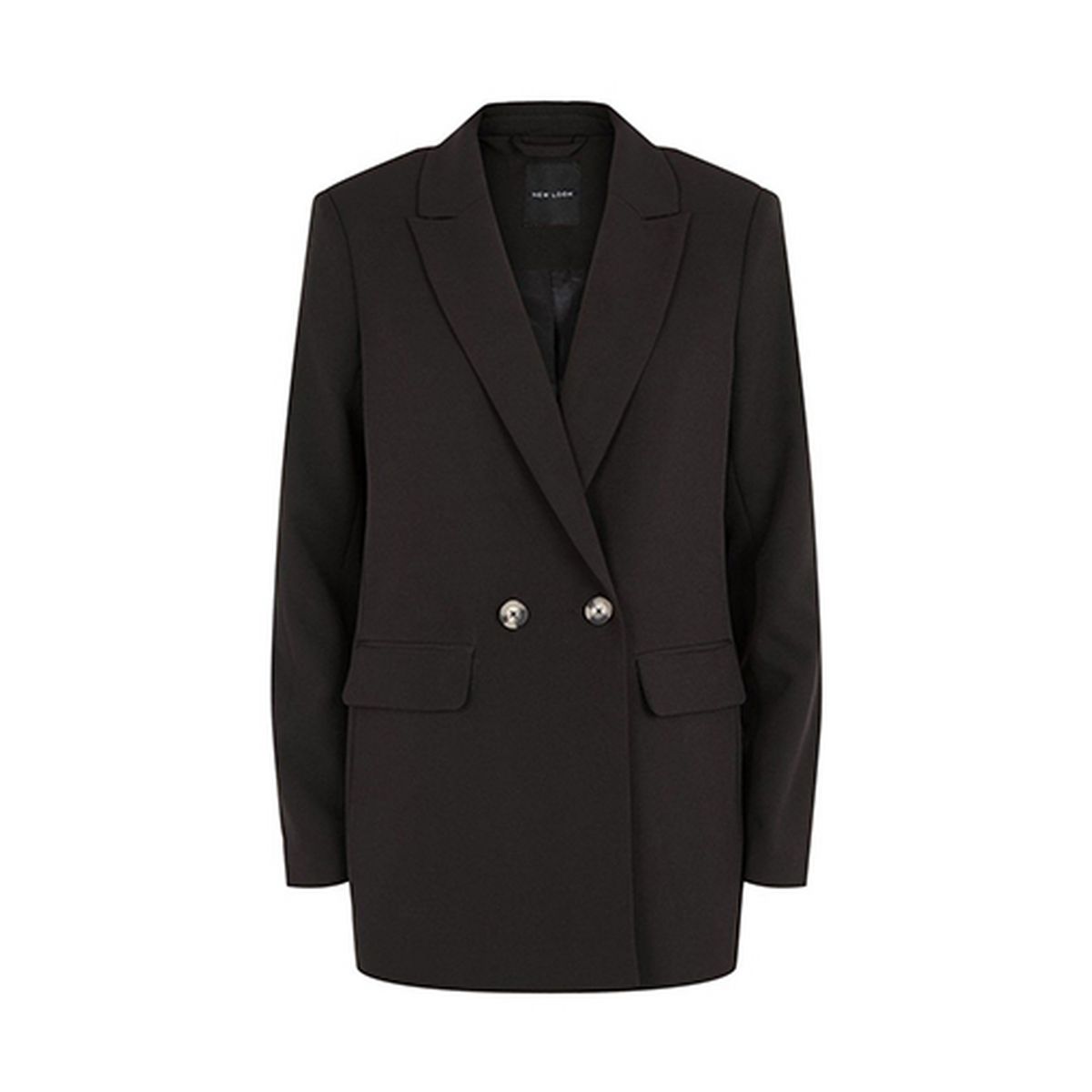 Black Double Breasted Long Sleeve Blazer
£16.49 £32.99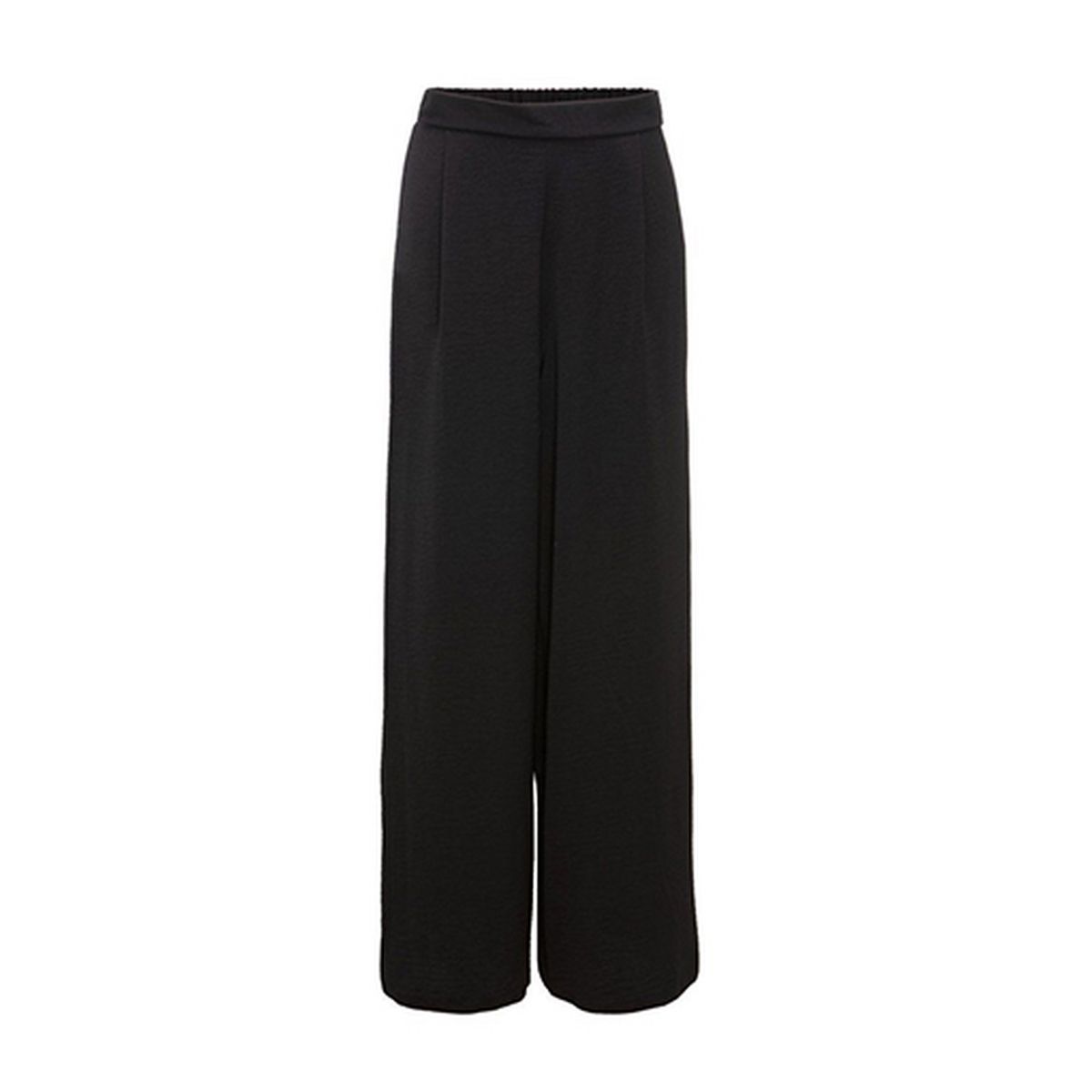 Black Herringbone Wide Leg Trousers
£19.99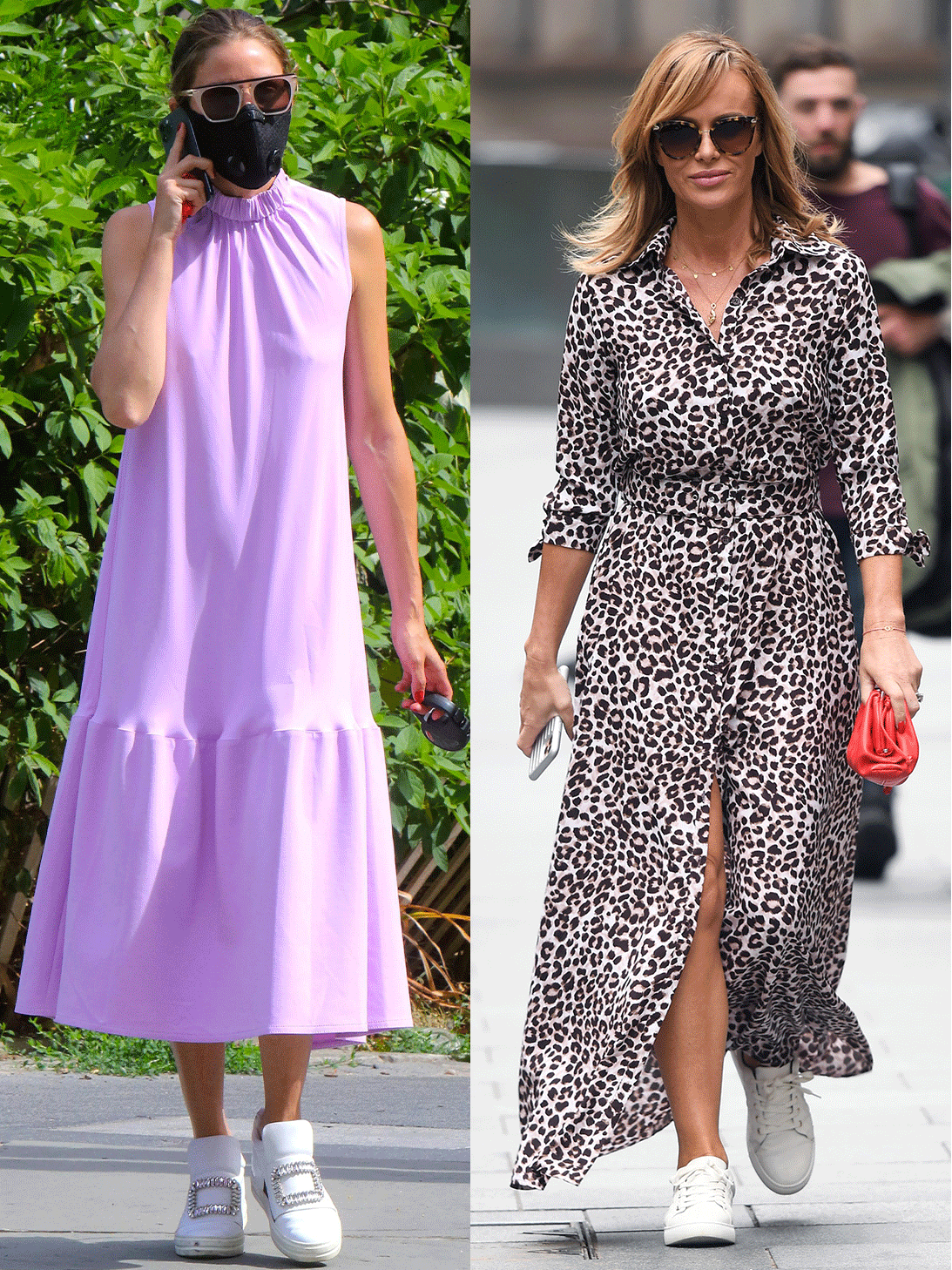 6. A Midi Dress and Trainers
As much as we love our loungewear, we have missed our beloved midi dresses. If you've been wondering what to wear to work on hot summer days, then this is the perfect option for you.

If you're looking to ease back into your dresses after having months of not wearing them, opt for smock and wrap styles that are easy to throw on and go.

There's no doubt in our mind that the midi dress and trainer combo will become our new workwear uniform thanks to how comfortable and easy to wear they are. Midi dresses, we can't wait to start wearing you again...
Pick Your Favourite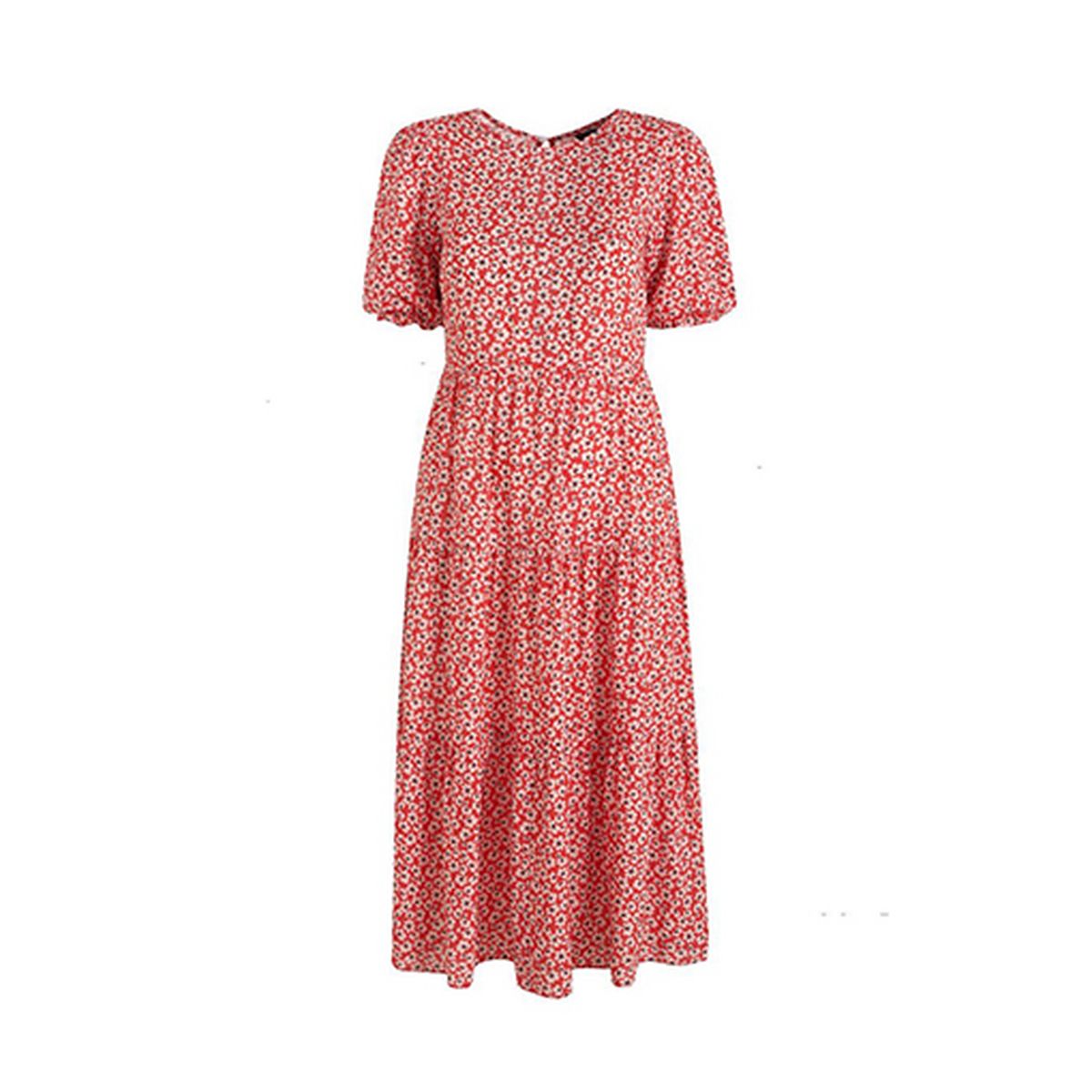 Red Floral Puff Sleeve Midi Dress
£25.99
White Leather-Look Metal Trim Trainers
£18.99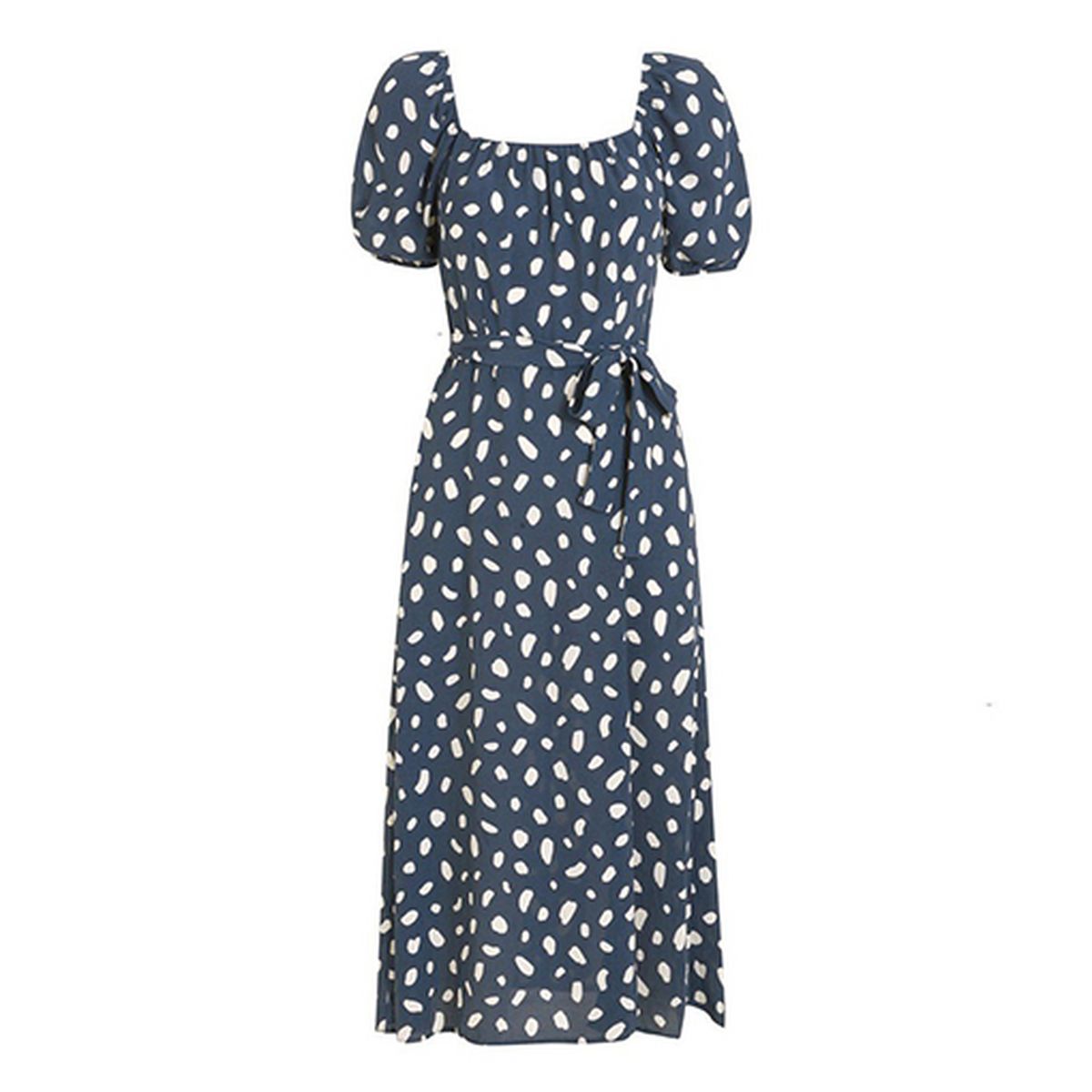 Blue Spot Square Neck Belted Midi Dress
£27.99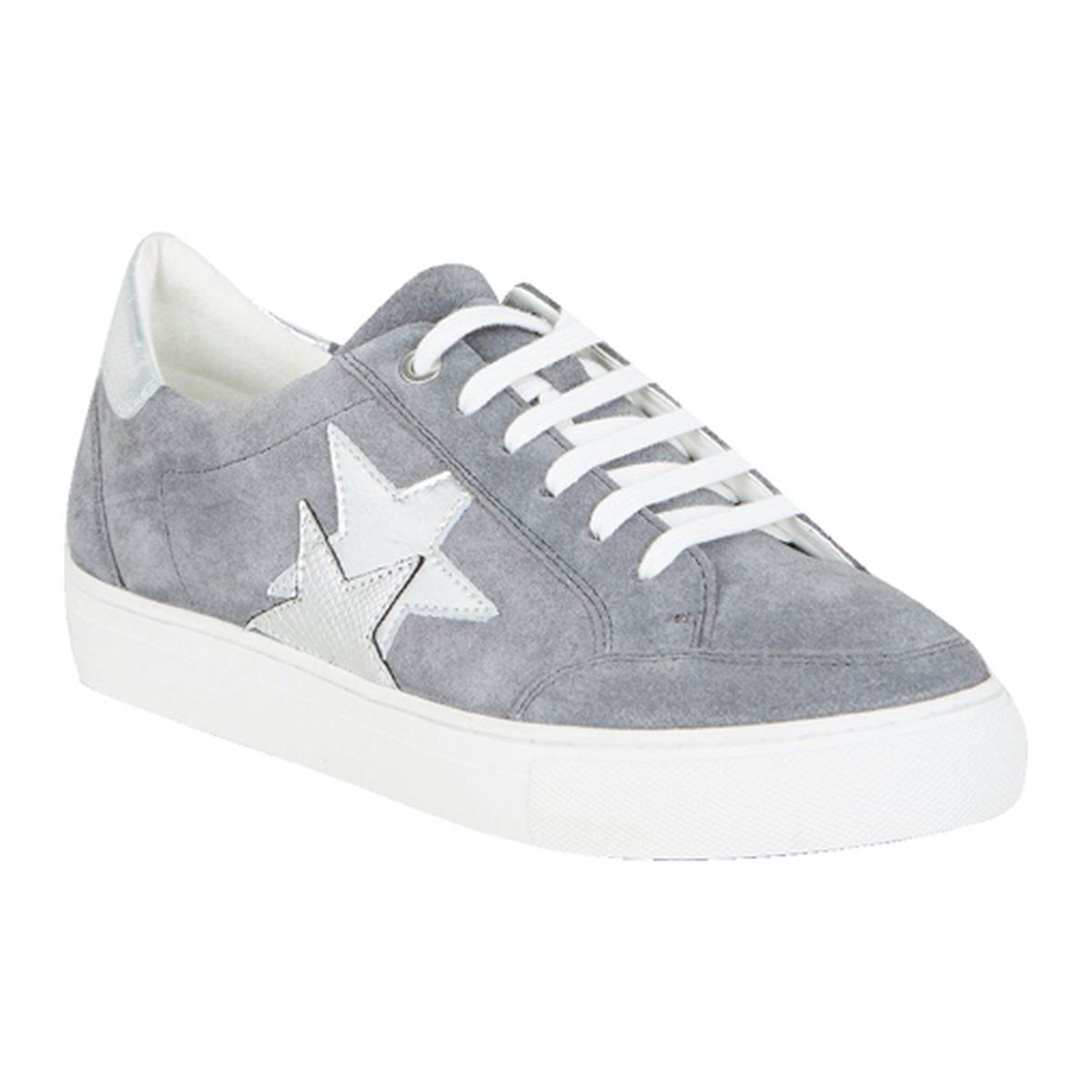 Grey Suede Metallic Star Side Lace Up Trainers
£35.99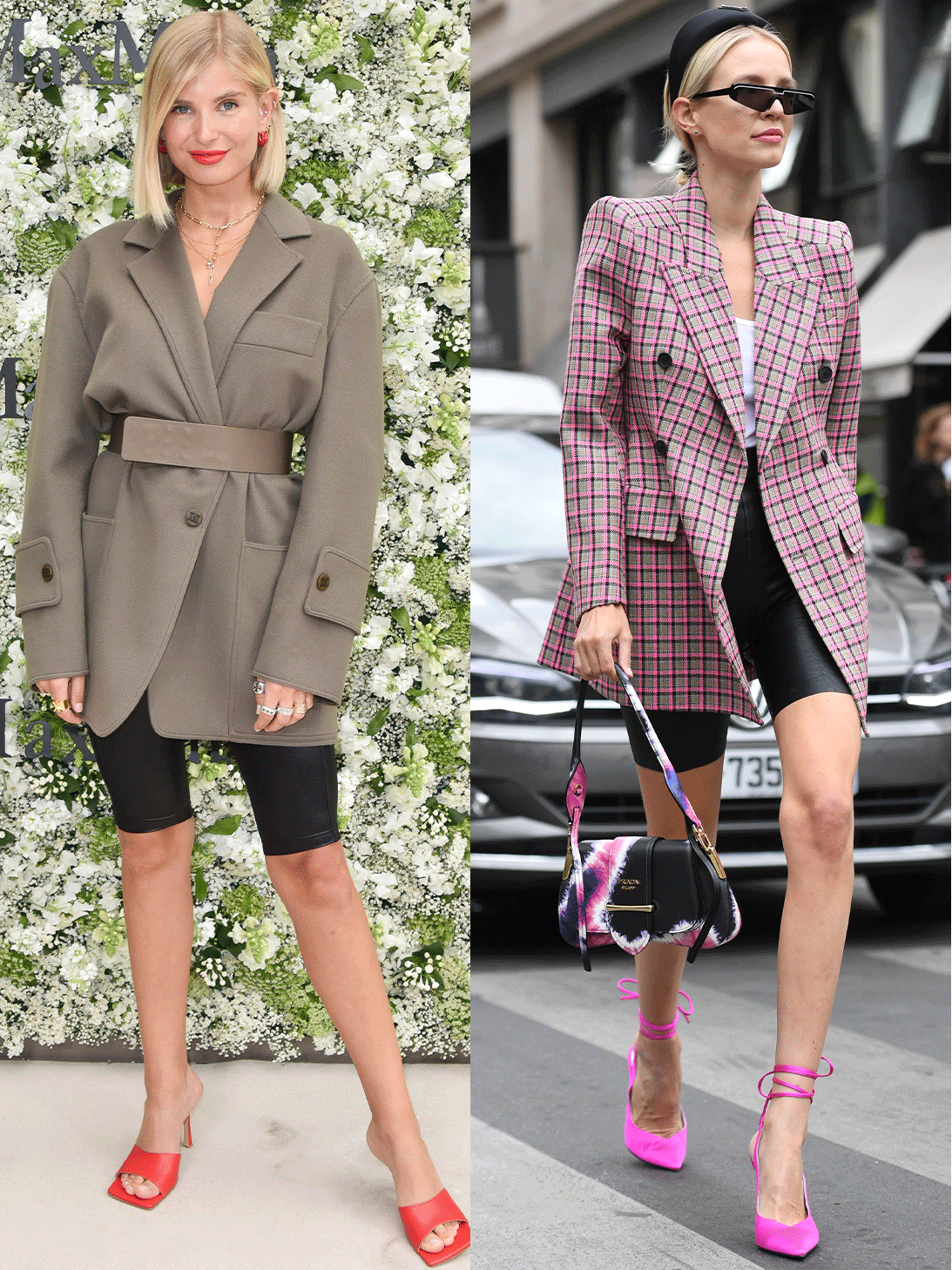 7. Cycling Shorts
Cycling shorts are one trend that we didn't ever think we'd be calling office-appropriate, but with the way we travel to work changing and many people taking up the option of cycling to work, you can't really go wrong with throwing on some cycling shorts and keeping them on throughout the day.

But if you're wondering how to wear them to work or make them work-ready, then you'll be pleased to know it's actually easier than you might think.

For summer days take inspiration from Gigi Hadid and throw on an oversized shirt (didn't we tell you it would come in handy?) and some sandals. Or if you want something a bit more dressed up, then the easiest and chicest way to make cycling shorts office-appropriate is by throwing a blazer over the top. Either pair it with some knee high boots or trainers, or if you're looking to really dress it up, then the cycling shorts and blazer combination also looks great with heels.
Pick Your Favourite
Black Leather-Look Cycling Shorts
£9.99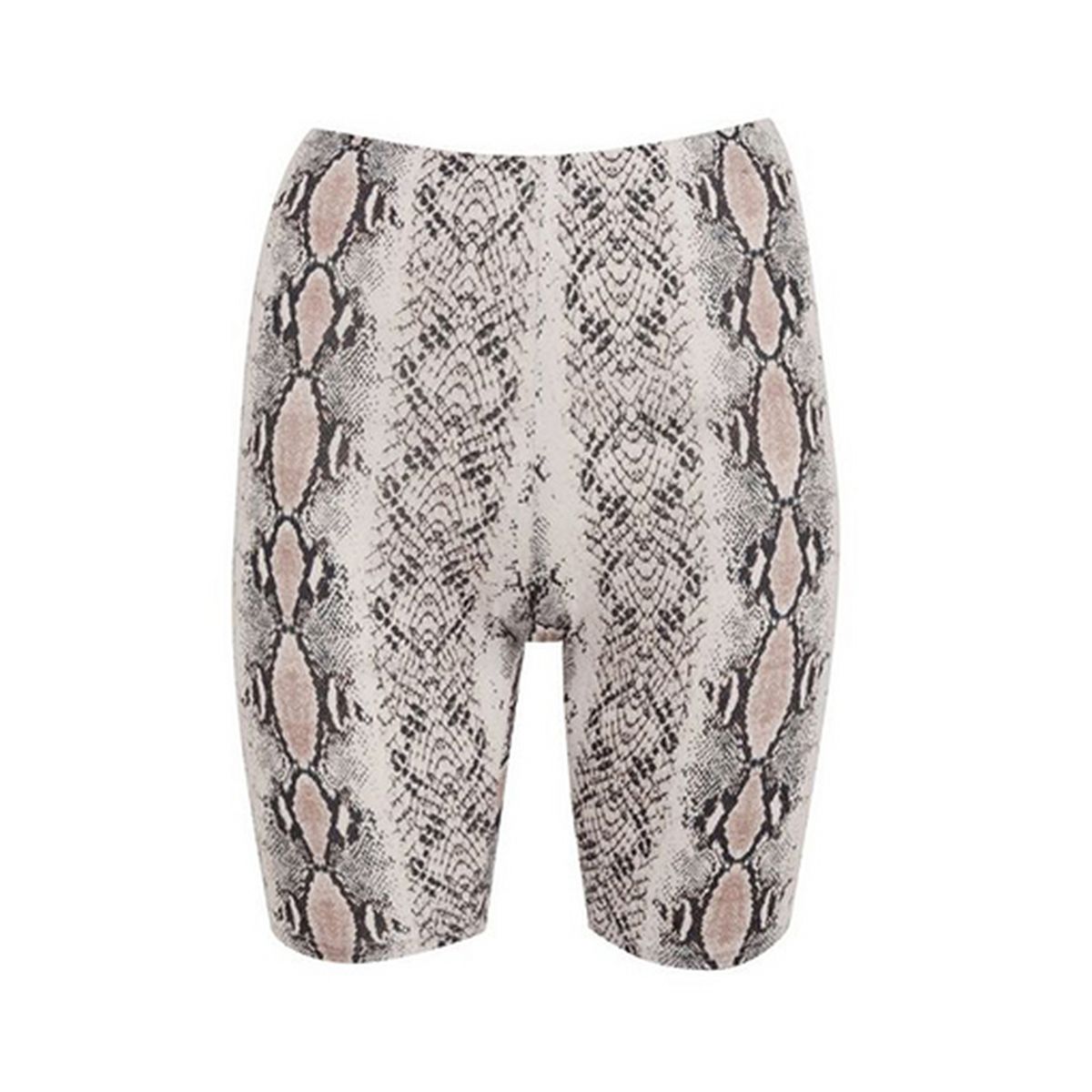 Brown Snake Print Cycling Shorts
£9.99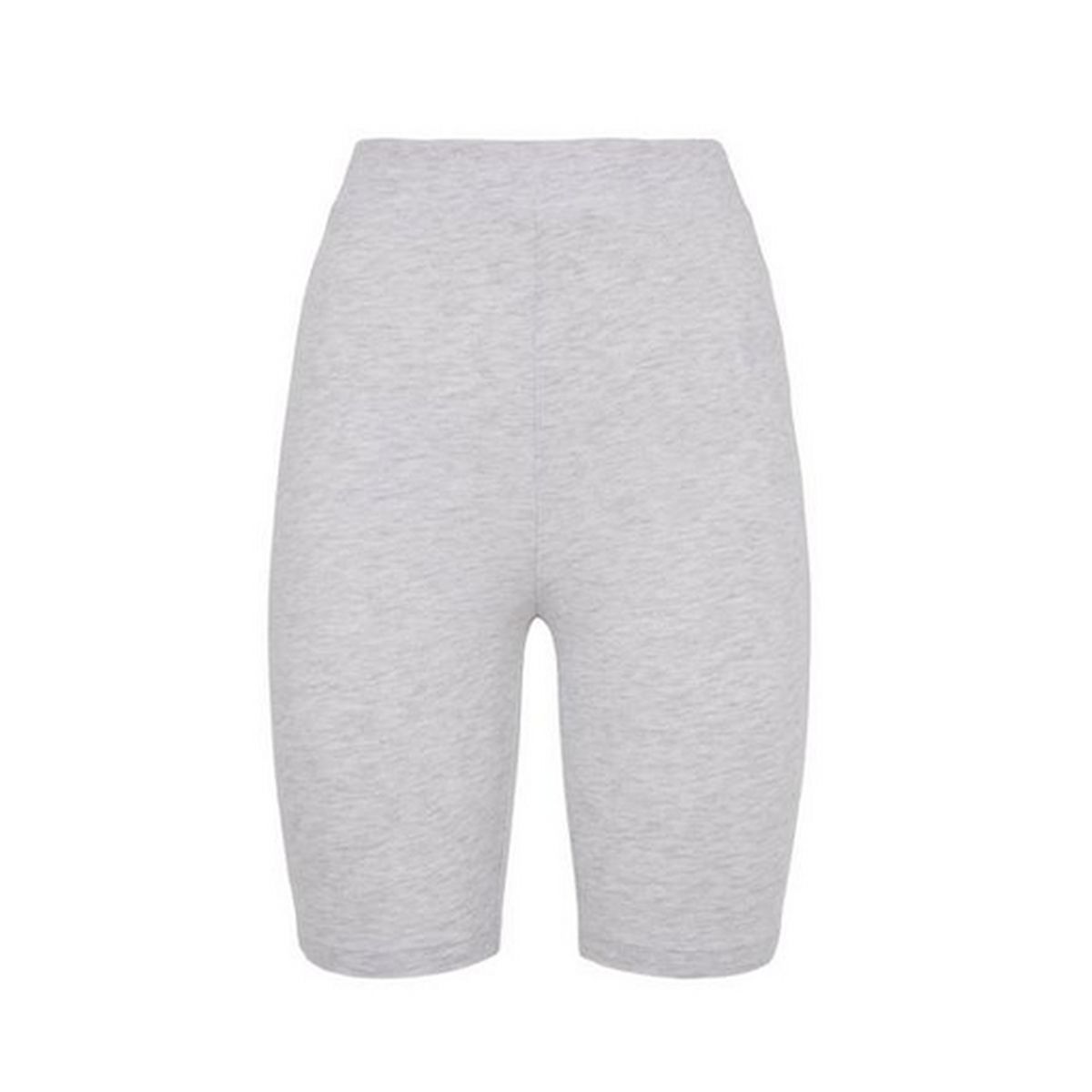 Pale Grey Cycling Shorts
£5.99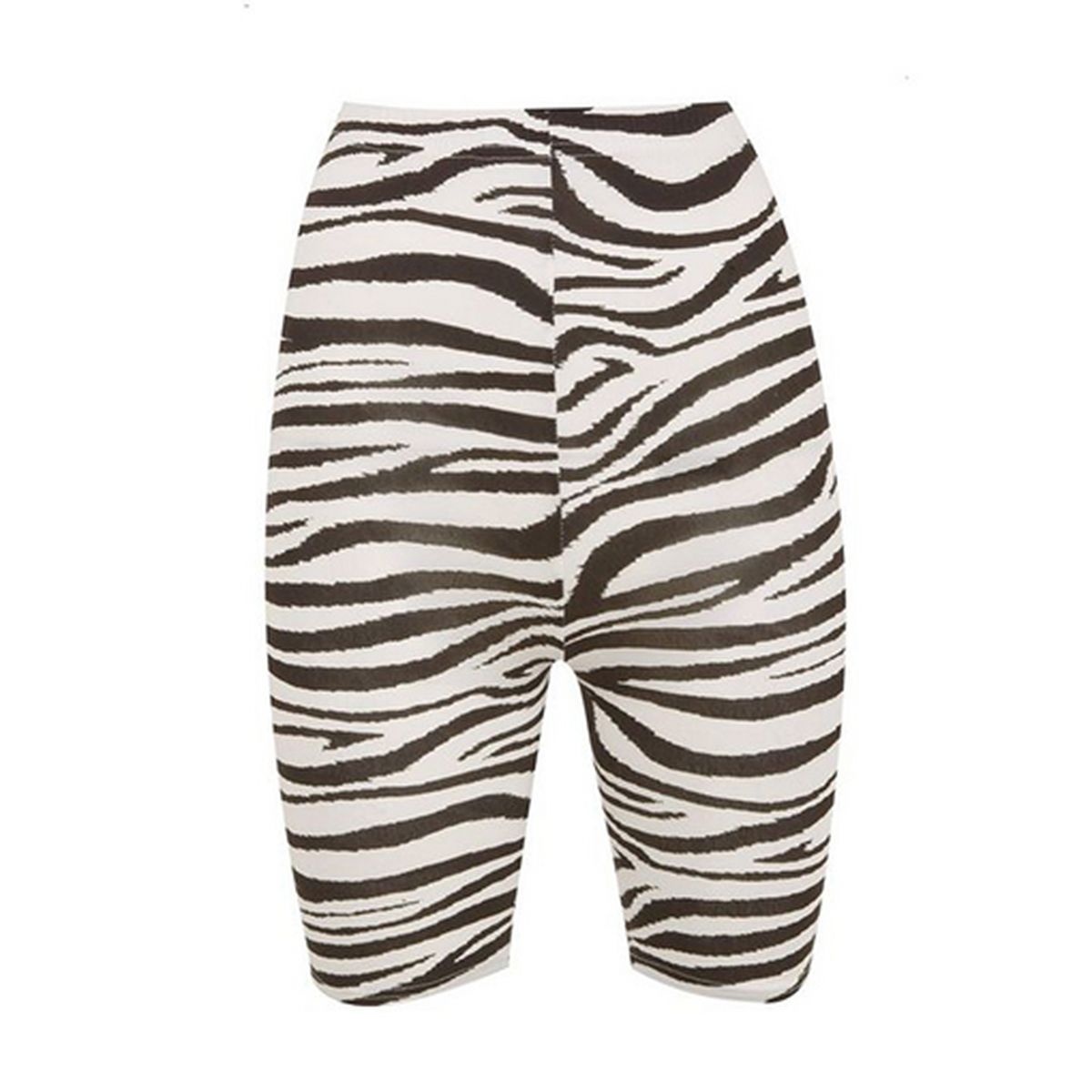 Cameo Rose Black Zebra Print Cycling Shorts
£9.99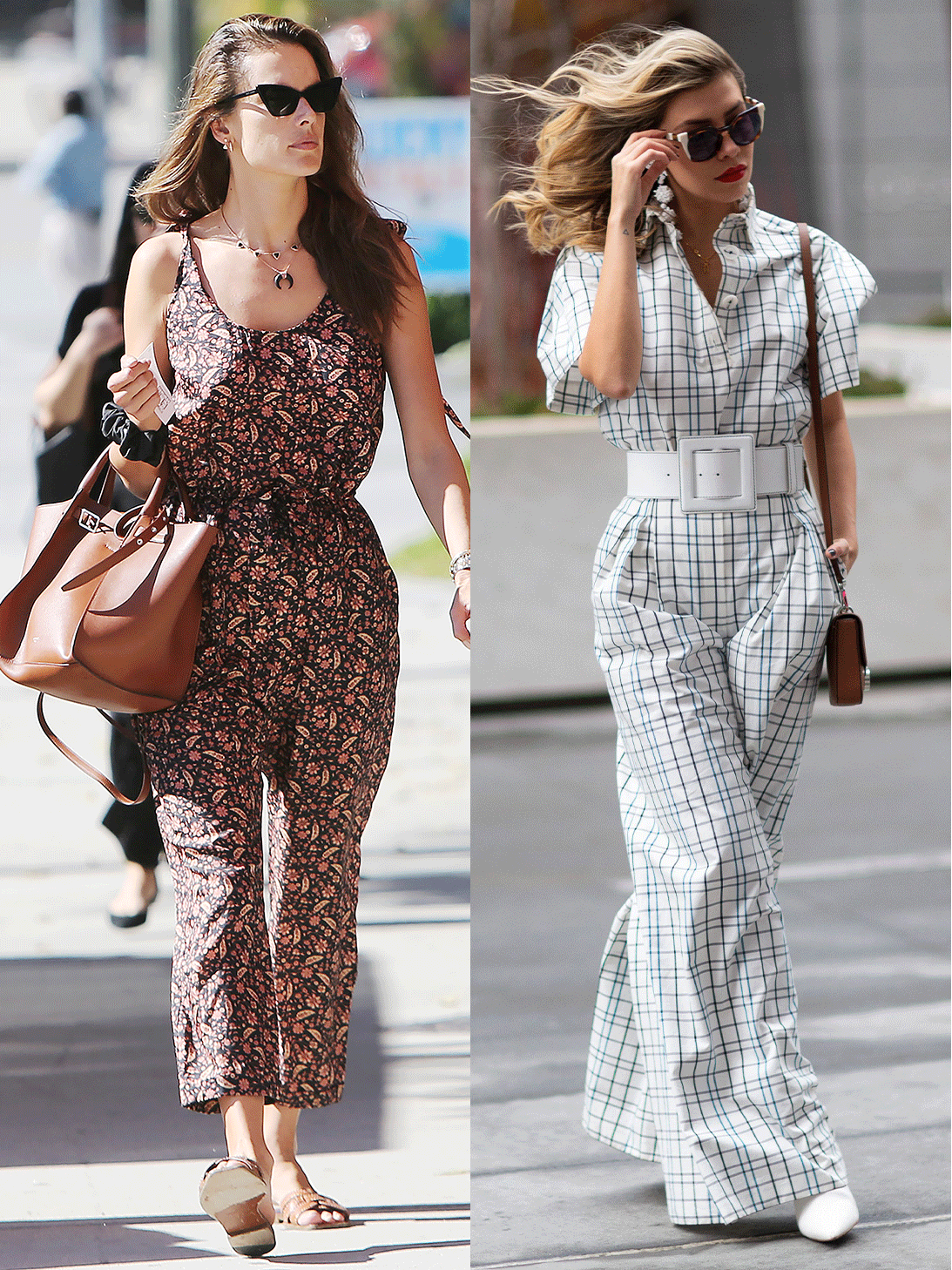 8. A Jumpsuit
We've all gotten used to quite literally rolling out of bed to work from home, so if you're wanting to keep your back to work style simple and easy and want to wear things you can literally throw on and go, then look no further than the jumpsuit. It's sure to be another BFF in your back to work wardrobe.

Opt for a white boilersuit like Gigi Hadid for those days that you have those all-important meetings. Or on summer days opt for a sun-ready jumpsuit like Alessandra Ambrosio and pair simply with some slides and a tote bag. If you're looking for comfy-casual but still chic, look no further for inspiration than Laura Whitmore whose denim spotted dungarees look chic with a plain T-shirt underneath and white trainers.