Skip to content
Skip to navigation
Ways to Wear
What To Wear For The Christmas Holidays
by Emma Menteath, Editorial Lead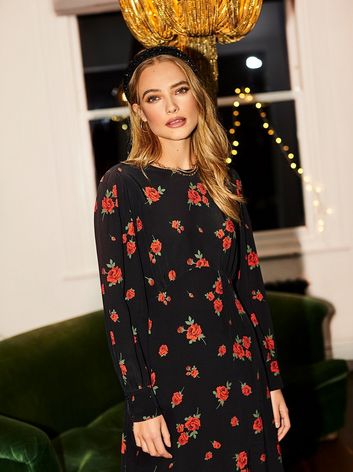 Still figuring out what to wear during the Christmas holidays? These festive outfits will have you covered for Christmas Eve, Christmas Day and Boxing Day whatever your plans may be.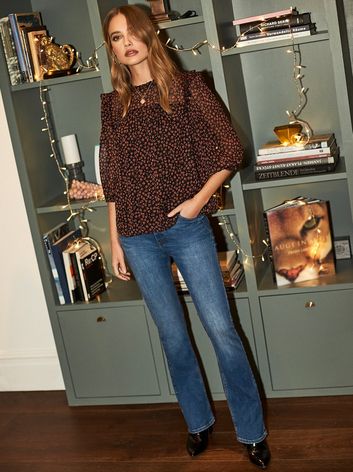 1. Christmas Eve
Whether you have drinks with friends or a Christmas Eve dinner with family, we suggest a causal yet sophisticated look – think jeans and a romantic blouse. Elevate your look with jewellery and a pair of on trend western boots. It's the perfect no-fuss look to take you from work into the Christmas festivities.
2. Christmas Day
Embrace the Christmas spirit this season with our rose print puff sleeved midi dress – it's the perfect dress to either dress up or down depending your Christmas Day plans. Pair with strappy stilettos to give it an smarter edge or lace up boots for a laid-back style. Add sparkle to your look with an embellished headband and a diamante necklace (Christmas Day is the one day of the year you can go all out for the sparkle).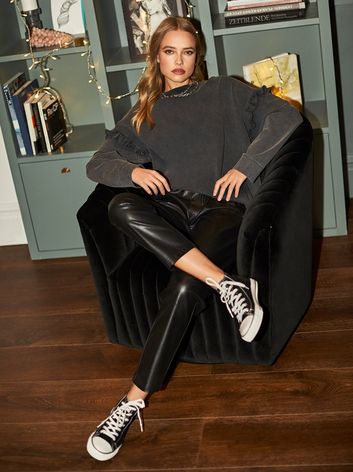 3. Boxing Day
If there's one thing we all have in common on Boxing Day it's that 'holiday hangover feeling' from over-indulging which leaves us couch-bound and definitely not in the mood for dressing up – luxe loungewear is all we need come Boxing Day. Dress up your sweatshirt with a pair of super comfy leather-look trousers for the ultimate movie marathon outfit.