Skip to content
Skip to navigation
Who's Wearing What
12 Princess Diana Outfits That Were Perfectly Recreated for The Crown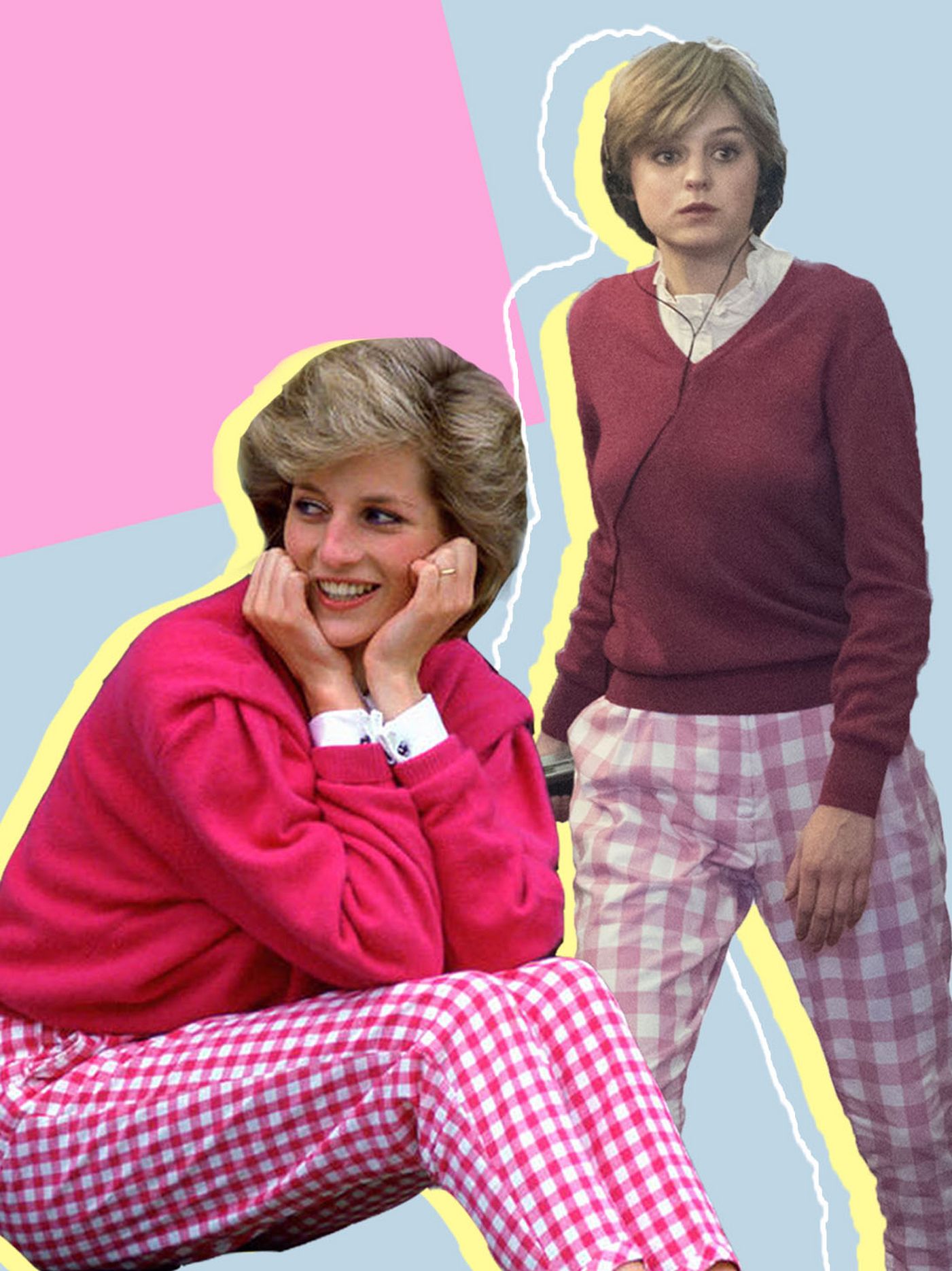 Okay, admittedly, there might not be a whole lot going on outside right now, but the same can't be said for what's happening indoors. What we mean is that we can't remember a time when so many must-see shows hit our screens in the same month. Like, where do you even start?

…Well, we've got one suggestion: series 4 of The Crown. Released on Netflix on 15th November, it's packed with all the looks that the People's Princess served in the 80s and early 90s. But, has The Crown's Fashion Team *truly* nailed it? Let our own Fashion Team pick out and break down the 12 most iconic styles you're about to see this season (that is, if you haven't already binge-watched it 😉).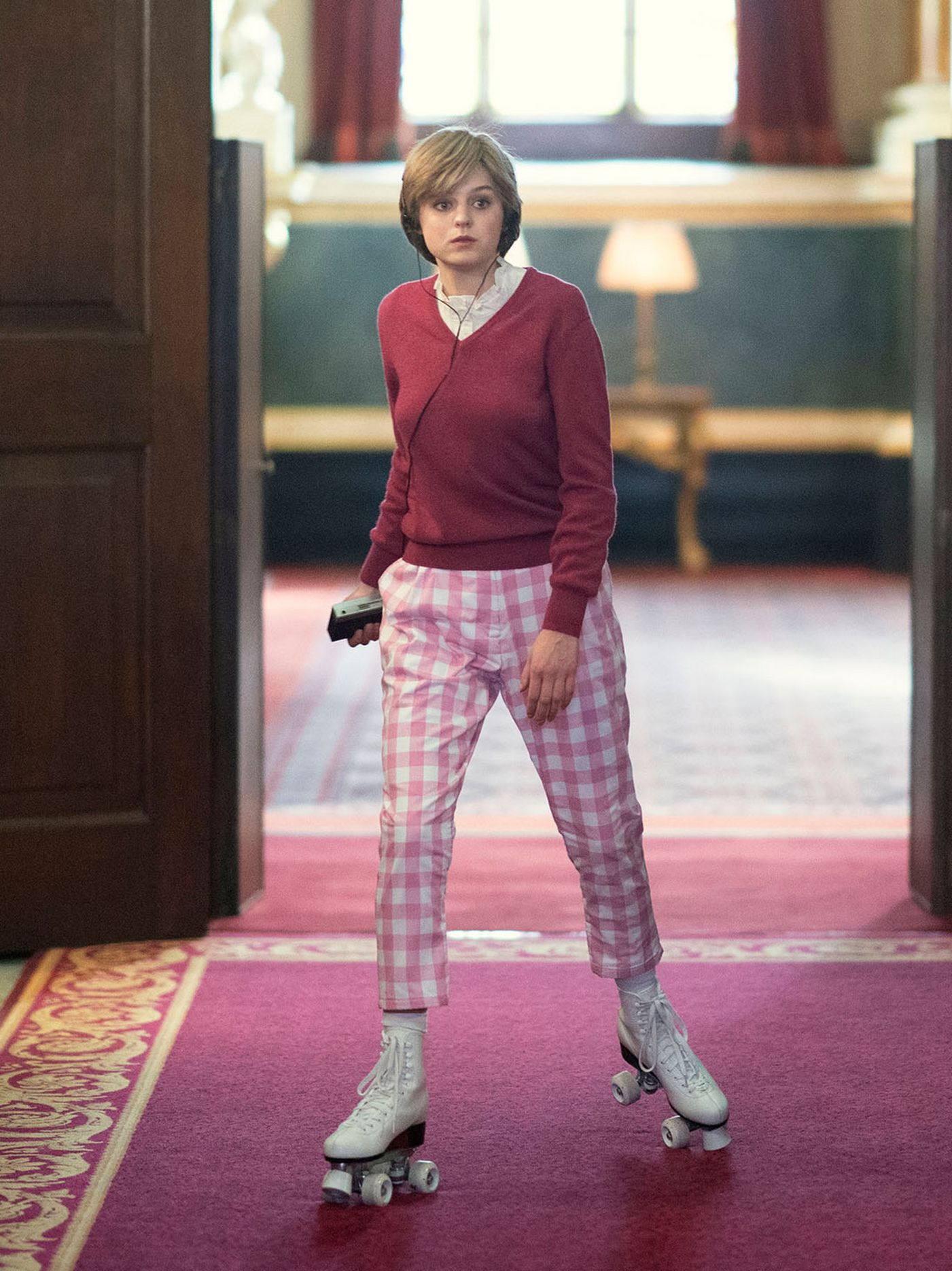 1. That Cosy Jumper With Check Trousers
Honestly, if you're not able to debut a pink fluffy knit and checked trousers while skating around the palace grounds, where is it possible to? We'll wait for the answer…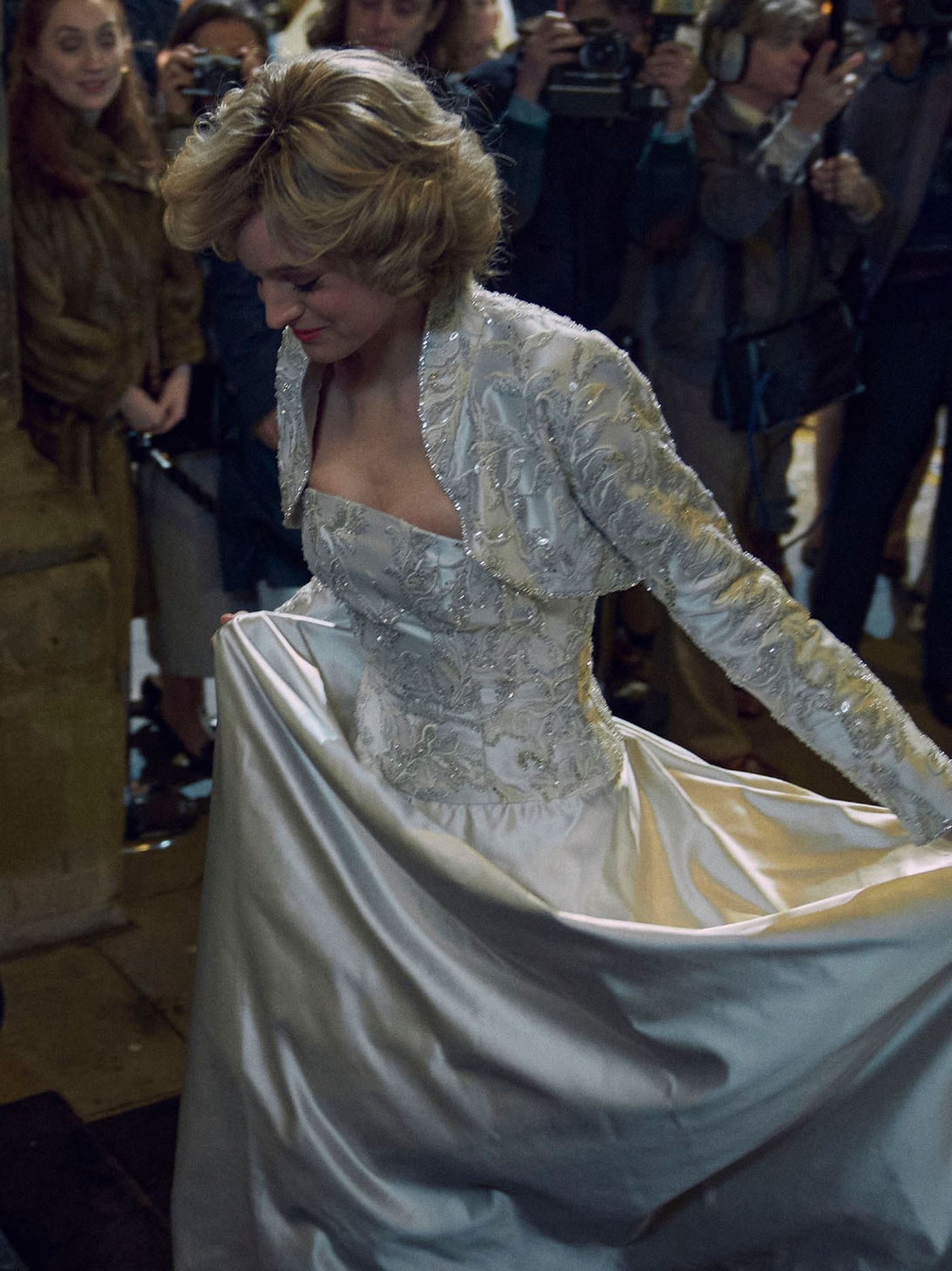 2. Evening-Dress-And-Bolero Combo
Is loving a sparkly bolero in 2020 wrong? If so, we'll happily accept never being right. The Crown's costume and wardrobe department perfectly recreated this embellished ensemble that Di wore when with Charles. Epic.
3. The Extra-Fancy Checked Dress
This plaid dress, designed with a high neck, tie waist, peplum detail and puffy shoulders, was perfect for the Highland Games in 1981. Fun fash fact: Princess Di wore it again in 1985 and completely switched up the neckline and accessories to give it a fresh spin.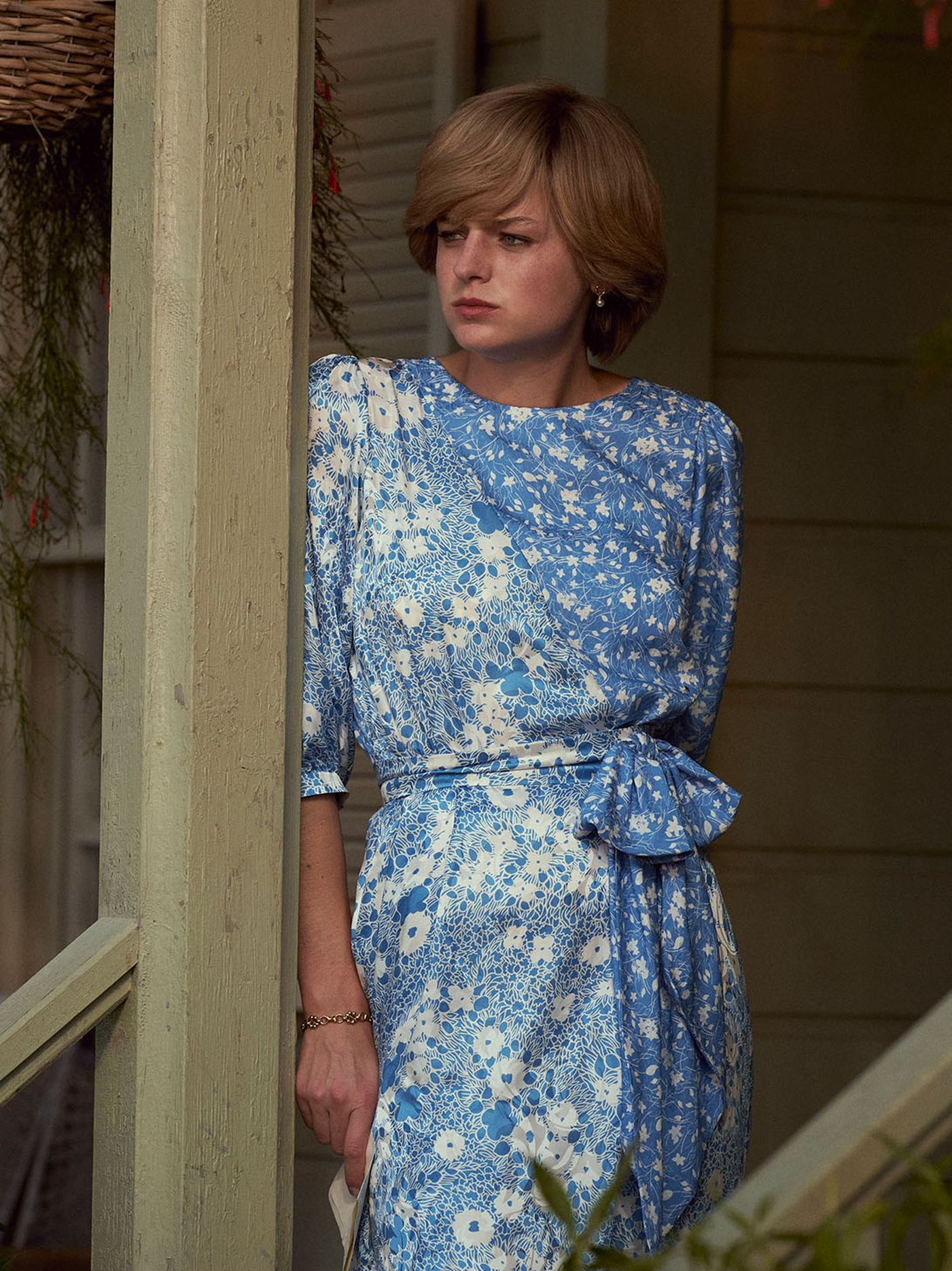 4. The Multi-Print Midi
Anyone who knows anything about Diana can vouch for the following: she had a lot of midis. But, why did the princess have a penchant for them in the 80s? This powdery blue colourway and mixed floral print could be two reasons. Just saying…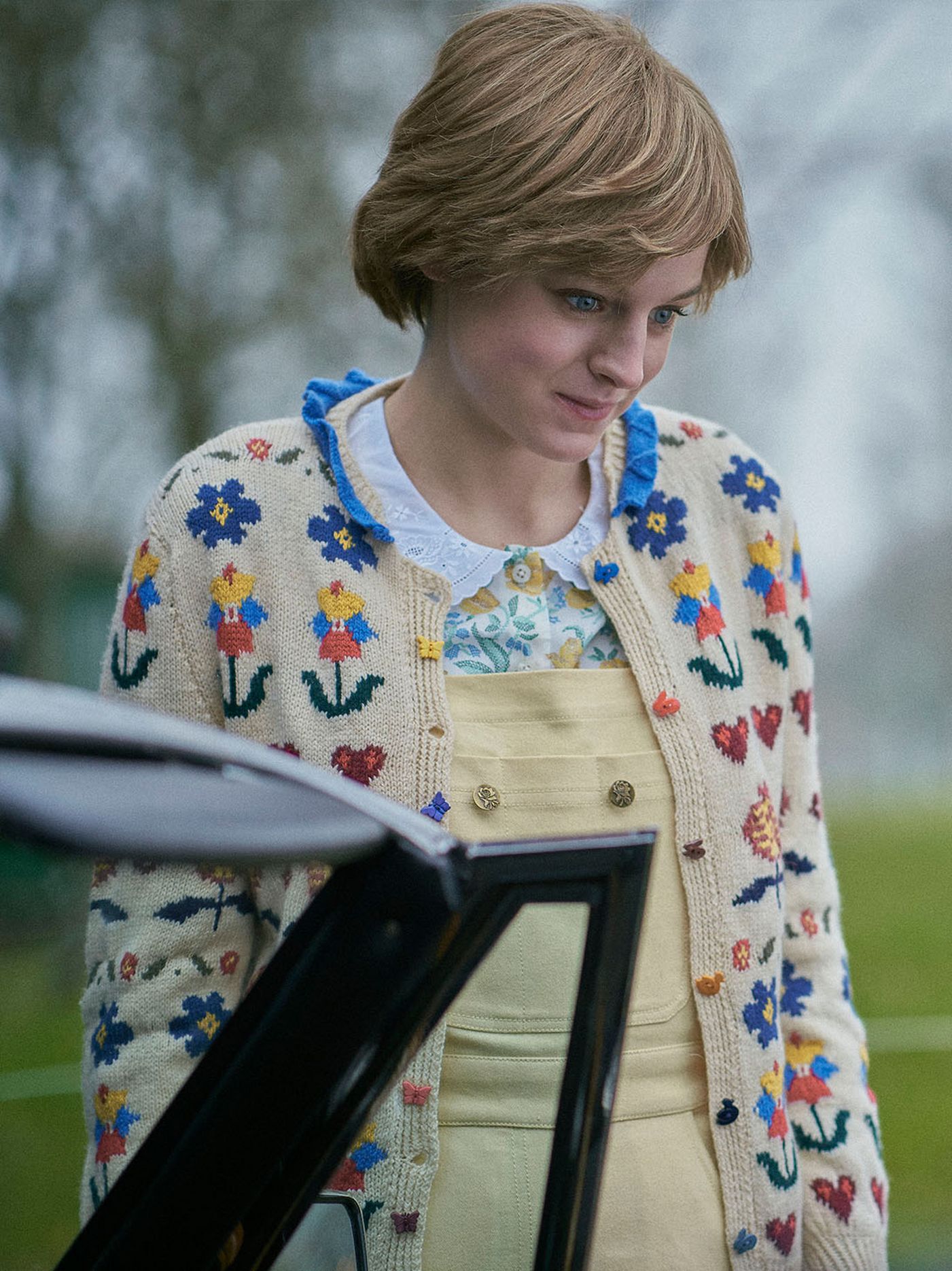 5. Perfect In Pastels
Lady Spencer was the unofficial queen of casual outfits, and this pastel dungaree outfit is further proof of just that. To turn it up a notch, we love how The Crown's stylists added a collared cardi to this look. Cute.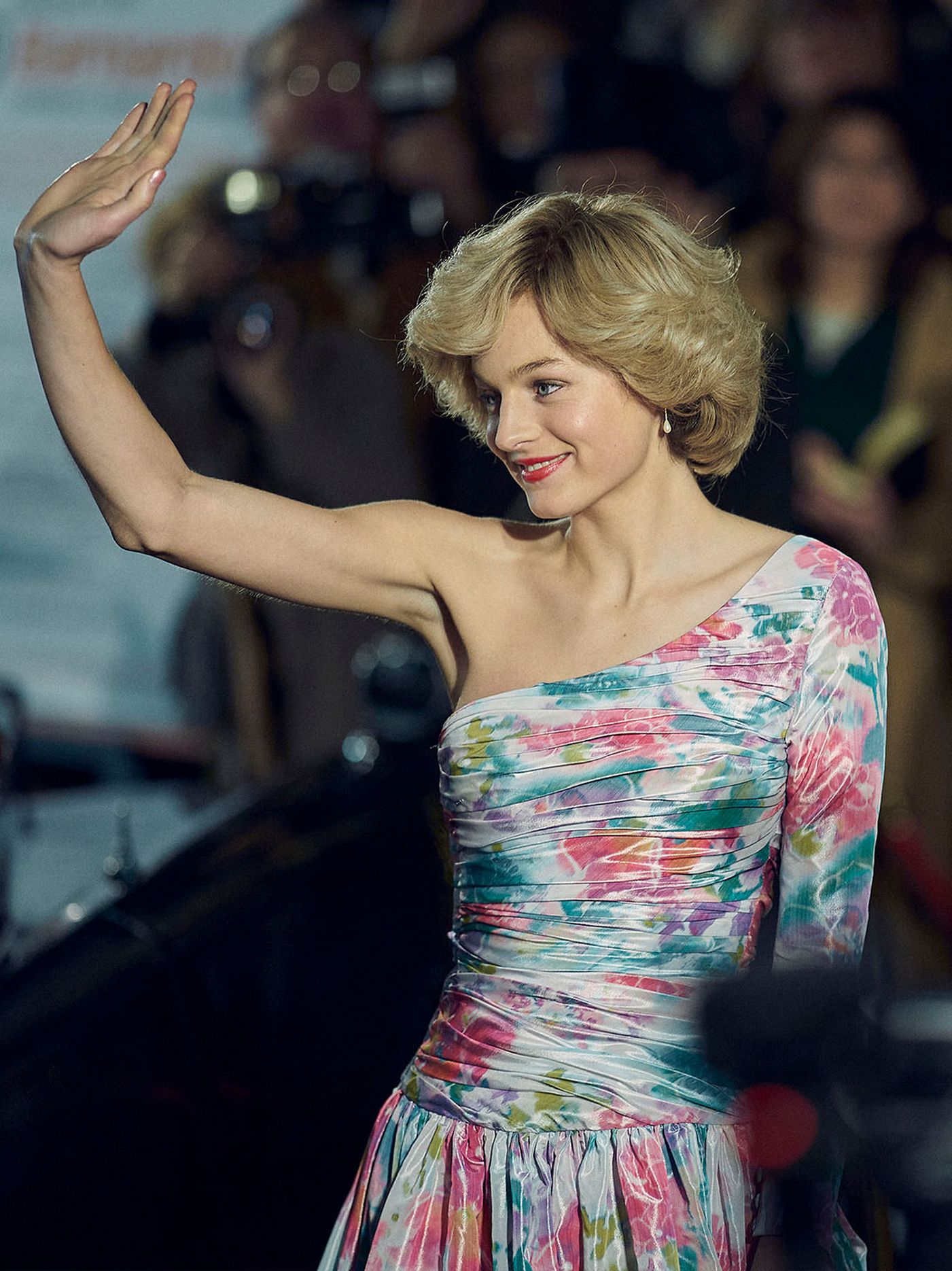 7. The OMG-One-Shoulder Dress
The ruching. The one-shoulder. The long sleeves. We cannot get enough of everything that's going on in this floral moment. Debuted by Diana in 1989, we equally love The Crown's version, too.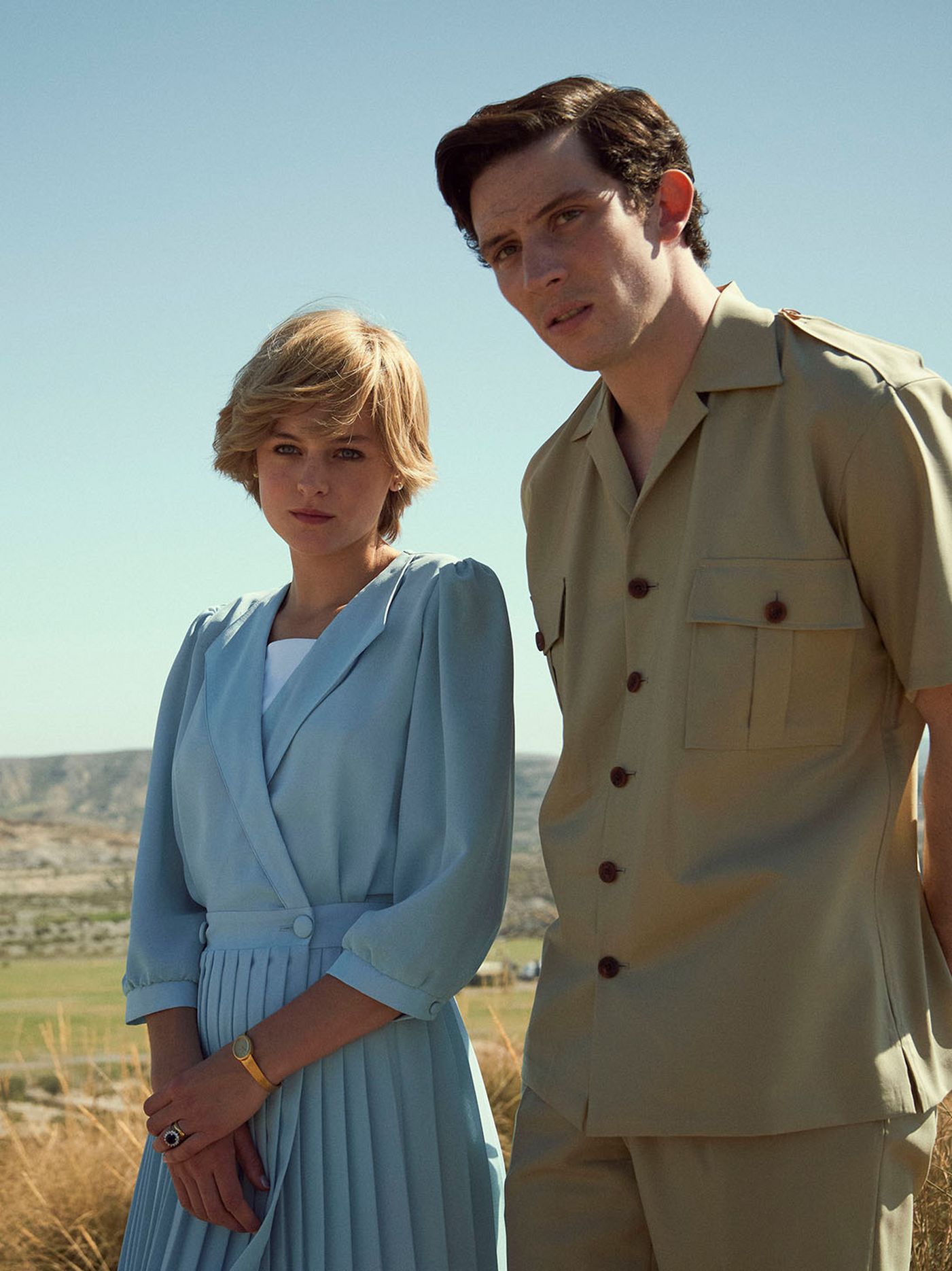 8. Daytime Dress Up
Sightseeing, but make it fashion. Princess Diana's looks were anything but boring: even when out in the 30°C Australian heat, she could throw a fierce look together. Plus, we don't know why, but there's something about Charles's utility look that's getting our attention.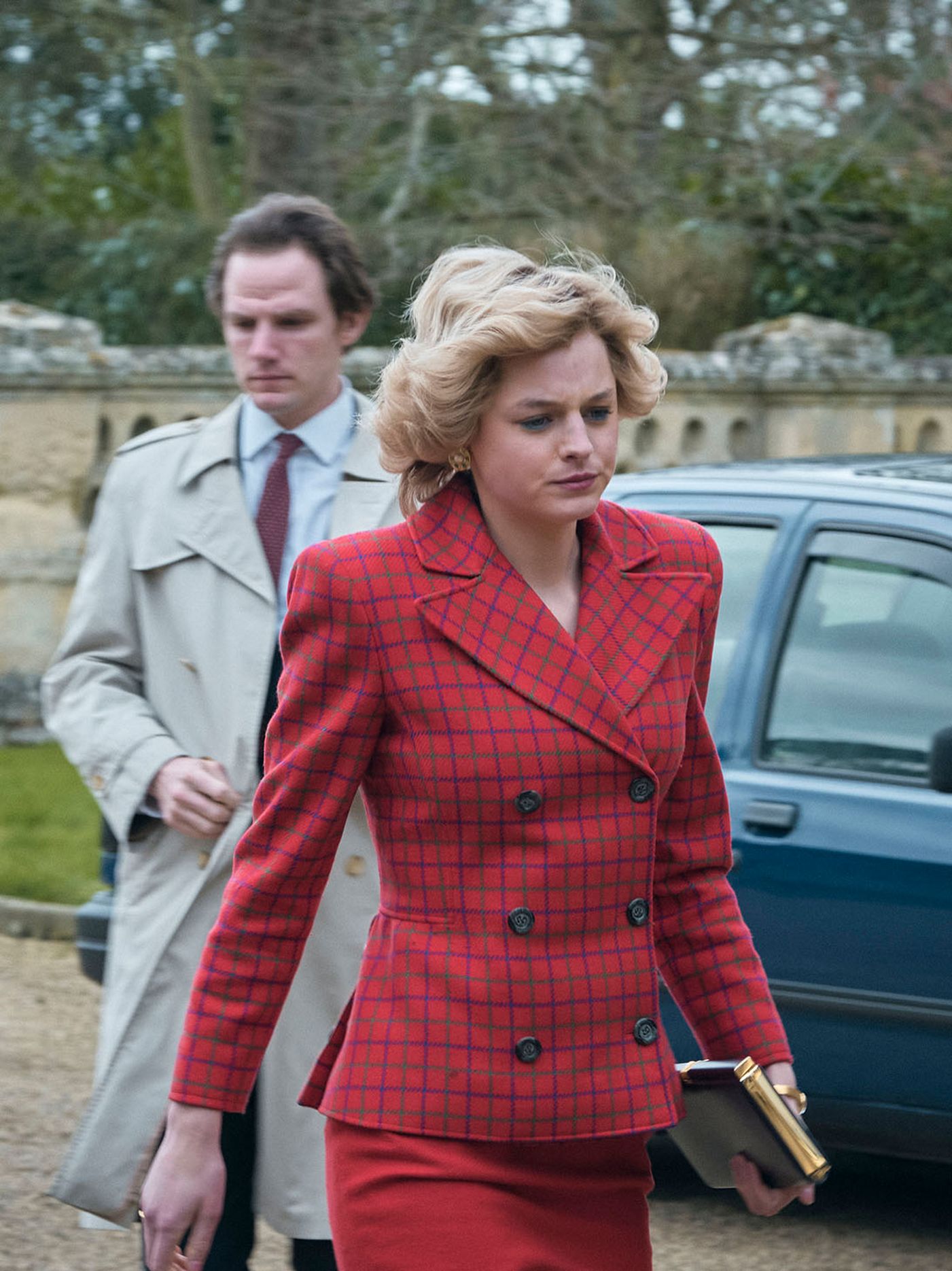 10. Blazers, Meet Dresses
There are dresses, and then there are Princess Di-approved dresses. Bright red, part-blazer and pinstripe, this style exceeds all others out there. Oh, and let's not even talk about the accessories. 😍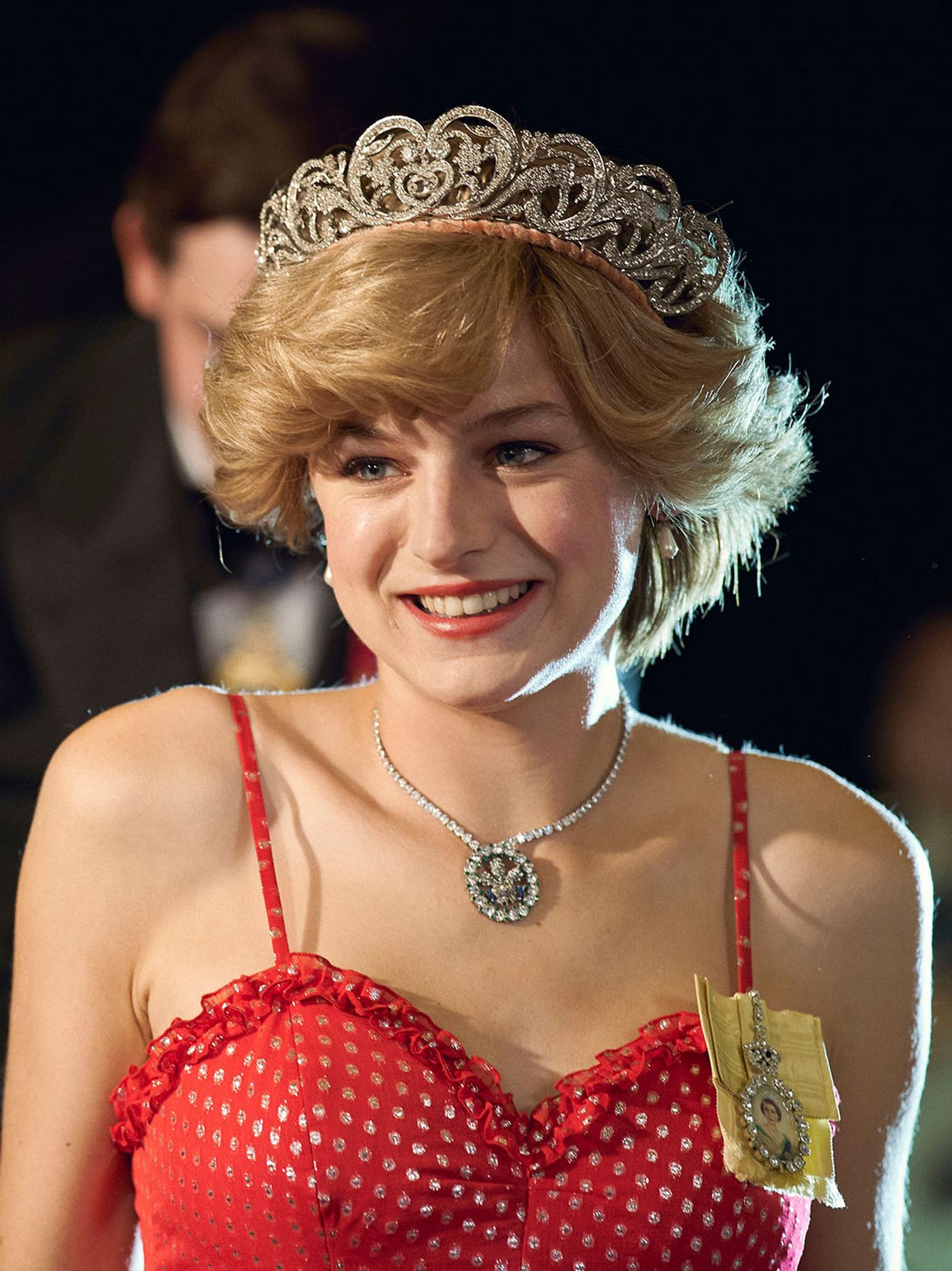 11. Spot Prints And Tiaras 
The Crown's stylists got this look spot on (lol). We're not entirely sure if this is the actual dress that Di wore in the early 80s, but we're 99% certain that it could be. The main difference? Diana coordinated her red dress with a red ruby choker, naturally.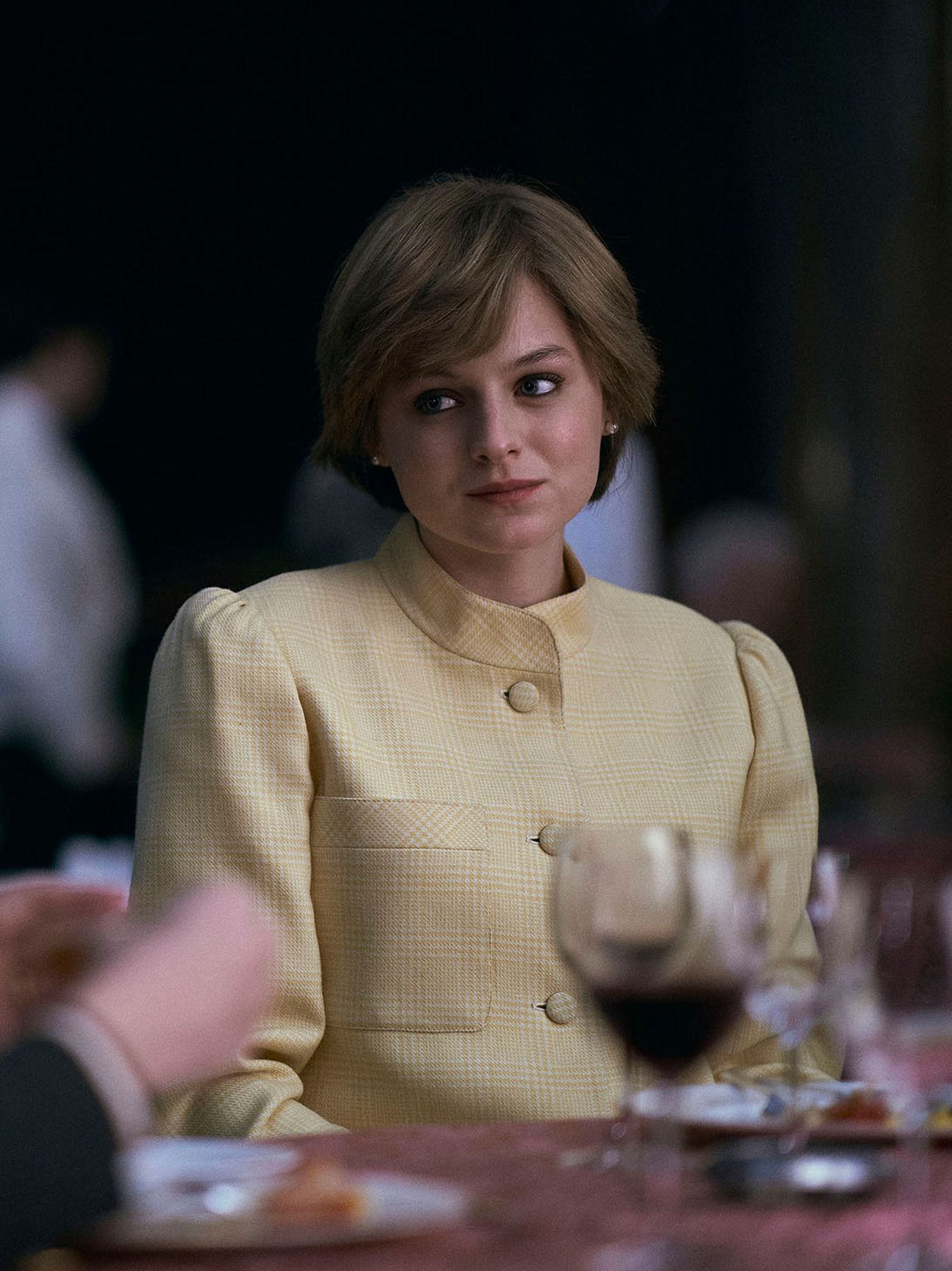 12. Hello, Yellow
All-yellow never looked better than it did on Diana in this matching skirt, jacket and hat situation. Trust Princess Di to go one step further and even match her flowers.