Skip to content
Skip to navigation
Who's Wearing What
12 Reasons Why Emily Ratajkwoski is Our Summer Dress Muse
by Chloe Wilshere, Content Creator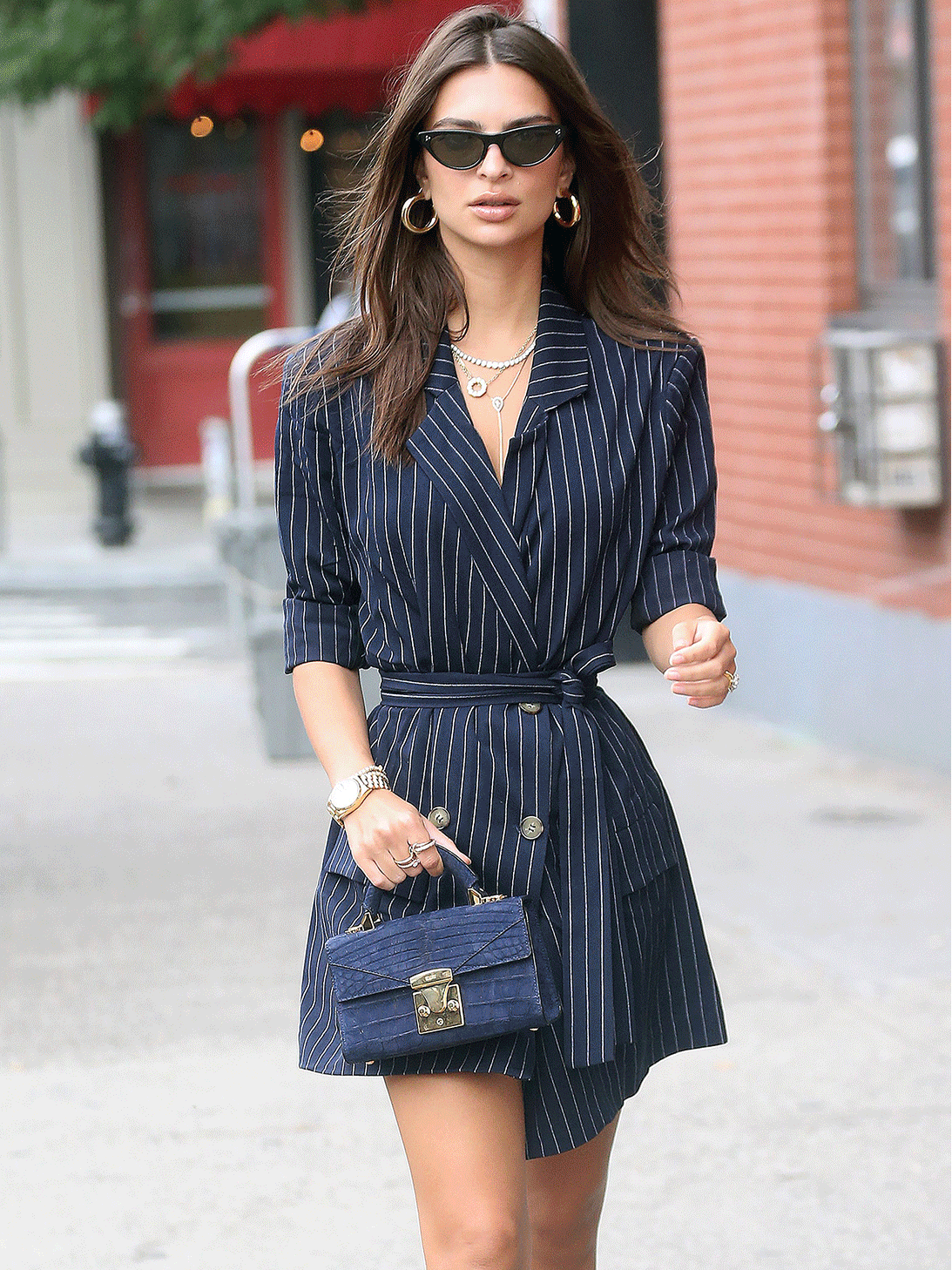 When it comes to summer dresses, Emily Ratajkowski has a wardrobe full of them that we'd like to raid. Whilst we're always drooling over her off duty style, her summer style is by far our favourite which is why we're declaring her our ultimate summer dress muse.

This supermodel has the ability to wear any style of dress and always make it look great… and we're not jealous at all. But what we love most about Emily is her love of dressing for ease and comfort. She just makes everything look so easy.

Flat footwear is Emily's favourite shoe to wear with her summer dresses - she's clearly a girl after our own heart. And after reading this you'll definitely be eyeing up some new white trainers to wear with those flirty summer dresses you've just bought (and are finally able to wear again after easing out of your trackies).

So seeing as we love her summer dress style and love of comfortable footwear so much, we've rounded up 12 reasons why Emily Ratajkowski is our ultimate summer dress muse.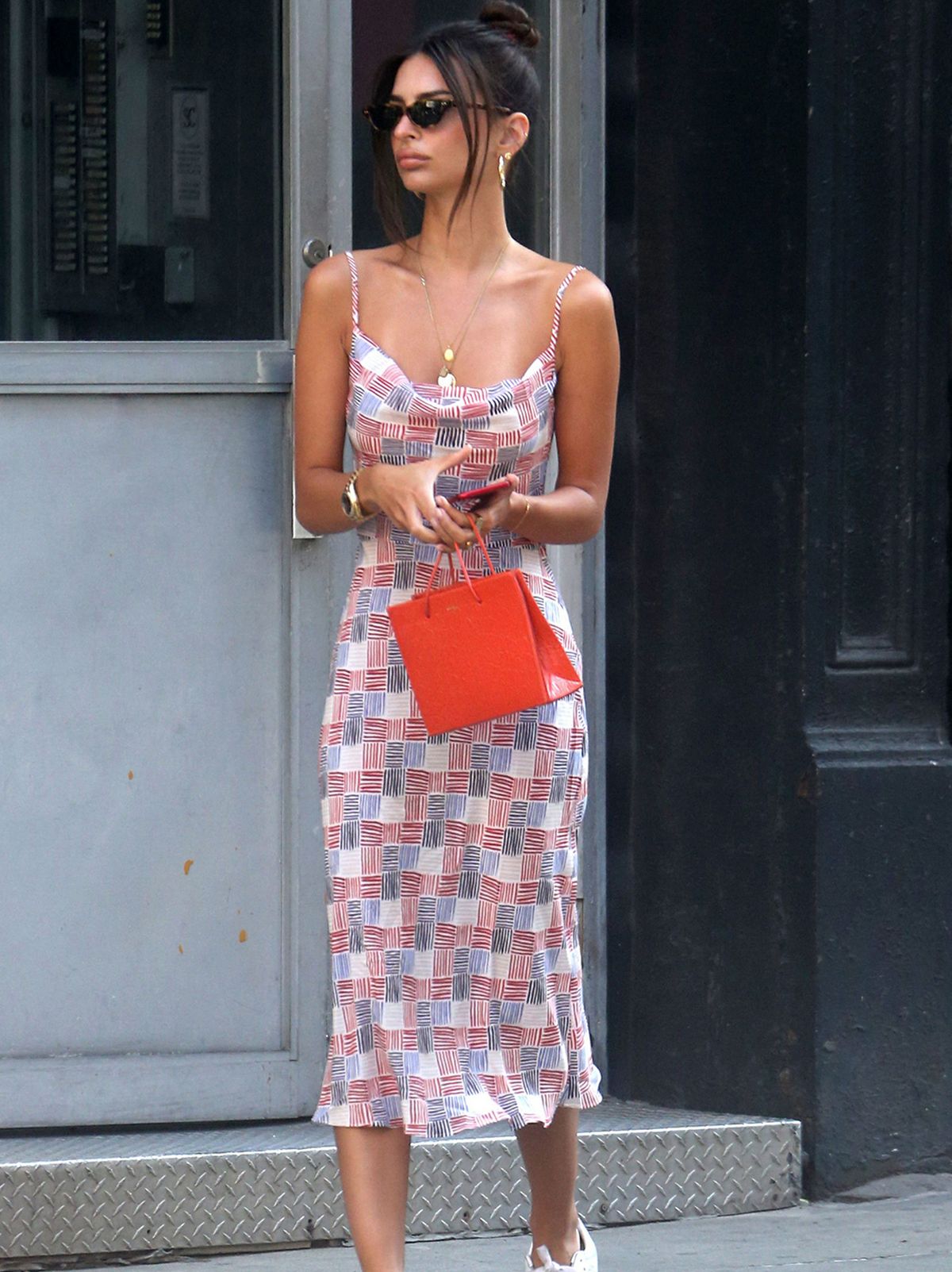 1. She Nails Making a Satin Slip Dress Look Casual
We've all got that satin slip dress in our wardrobe that is kept strictly for nights out with the girls - but Emily proves that they can work for the day to day too. Emily works this look simply by throwing on some trainers, gold jewellery and a pair of cat eye sunglasses... we've never seen anything so chic.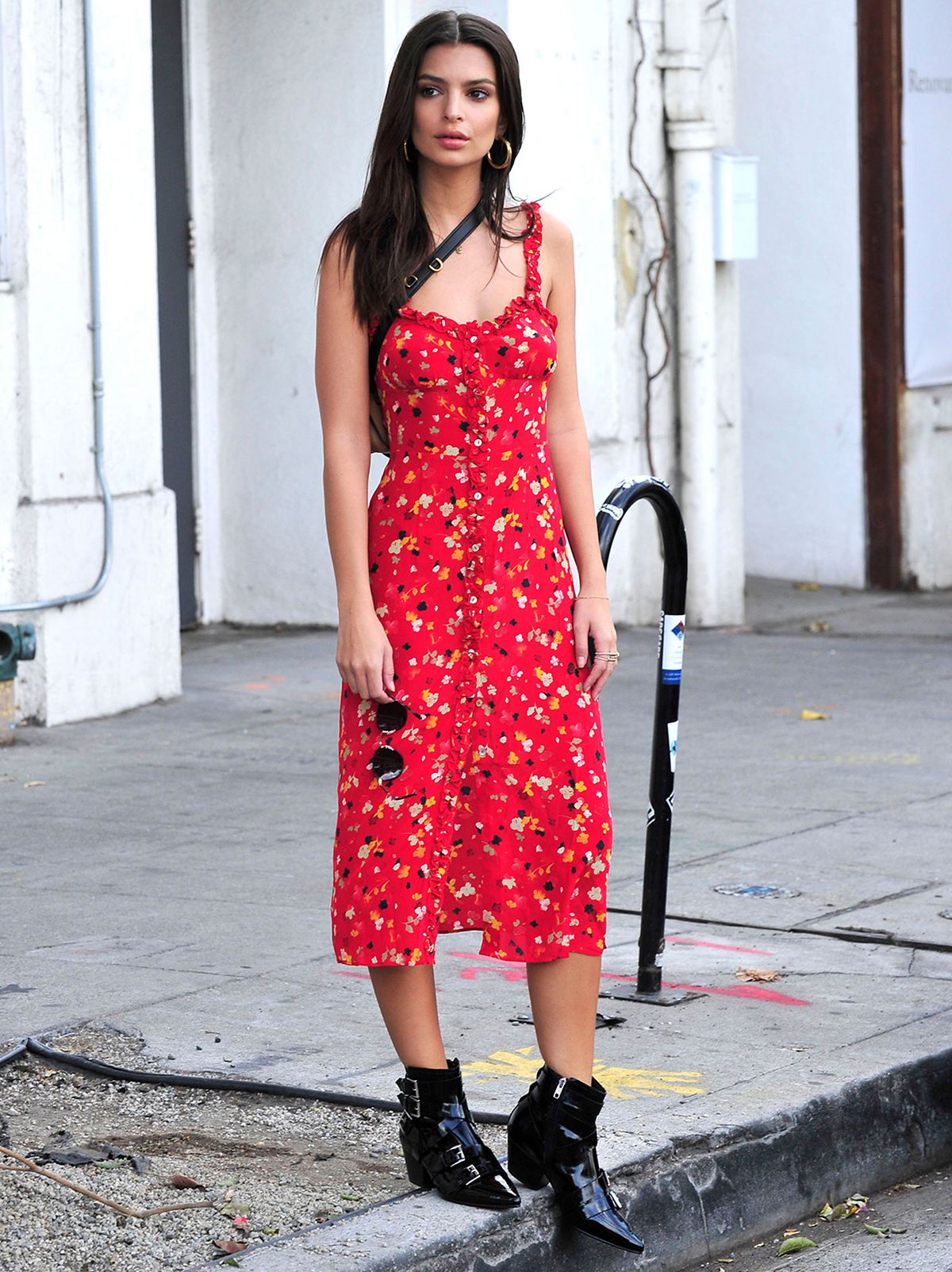 2. Because We Adore This Floral Dress and Western Boot Combination 😍
Emily is our summer dress muse because of combinations just like this. We absolutely adore this simple red floral midi dress and western boots combination. We love how effortless it is and it's perfect for if you're looking for some back to work inspiration.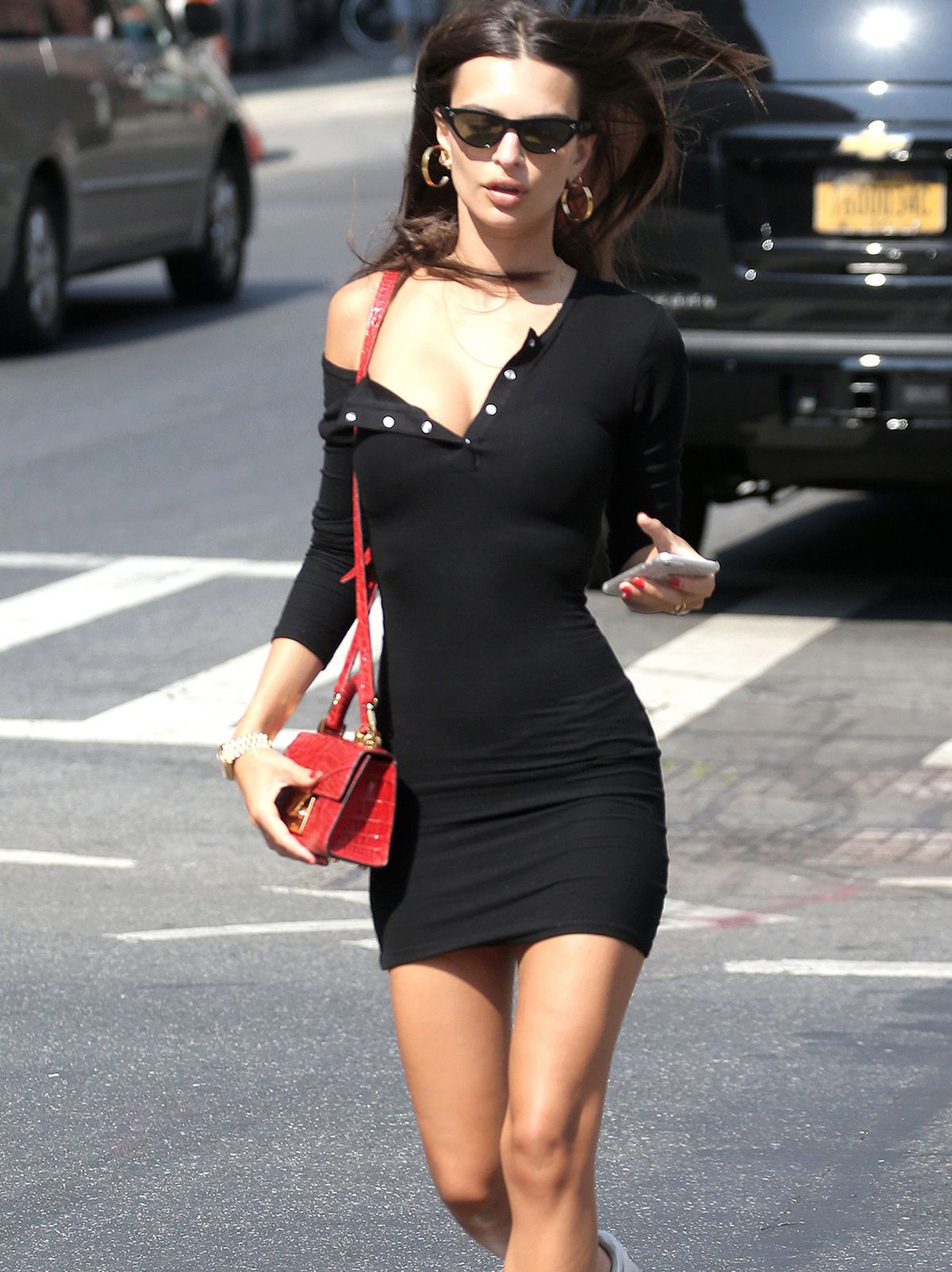 3. No One Nails The Dress and Trainer Combination Quite Like Her
If there's one key thing Emily is known for, it's her ability to make trainers work with everything. Whether it's an ultra glam dress or something simple like this black popper mini dress.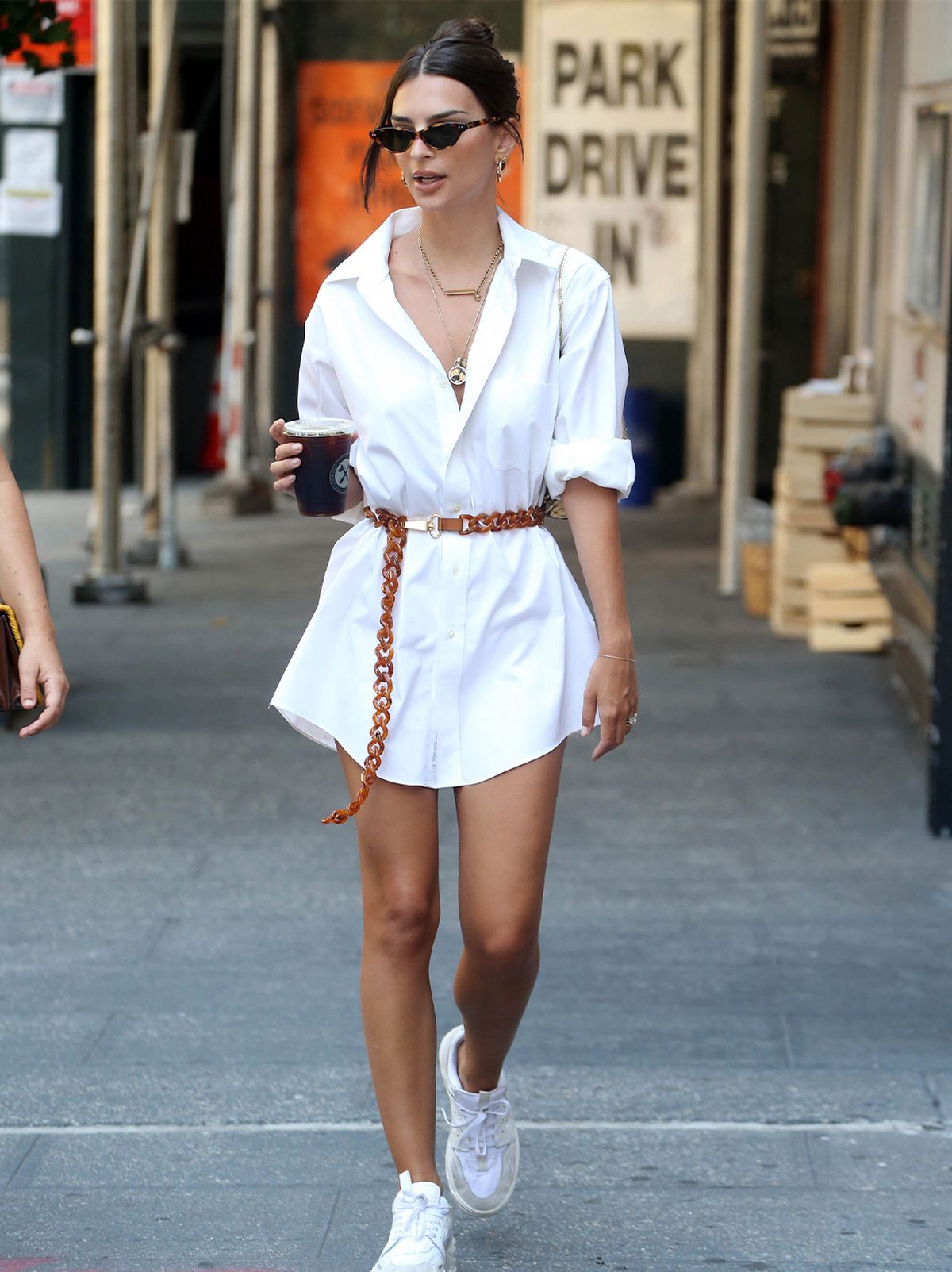 4. We Love How She's Styled This Shirtdress
The shirtdress… they come in a range of styles and we've all got one somewhere in our wardrobe. But if you're looking to update your shirtdress style, then Emily proves that you can't go wrong with a crisp plain white shirtdress paired with white trainers and a belt to cinch the waist in.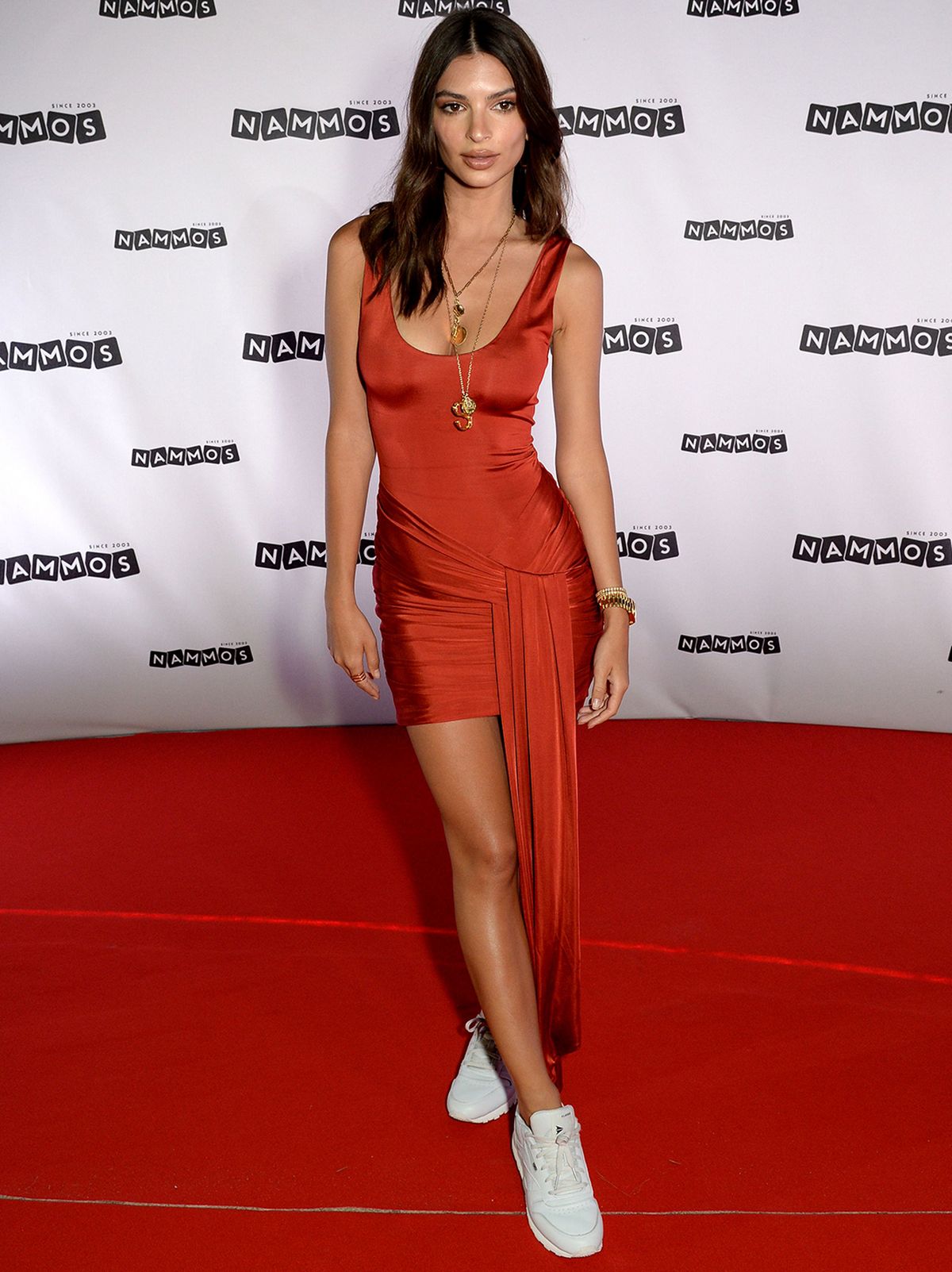 5. She Even Makes the Dress and Trainer Combination work on The Red Carpet
She's definitely a girl after our own heart, taking to the red carpet in a dress and trainers. Having become majorly accustomed to our trainers over the last 4 months, we'll definitely take inspo from Emily on our next night out and pair our going out dress with some trainers.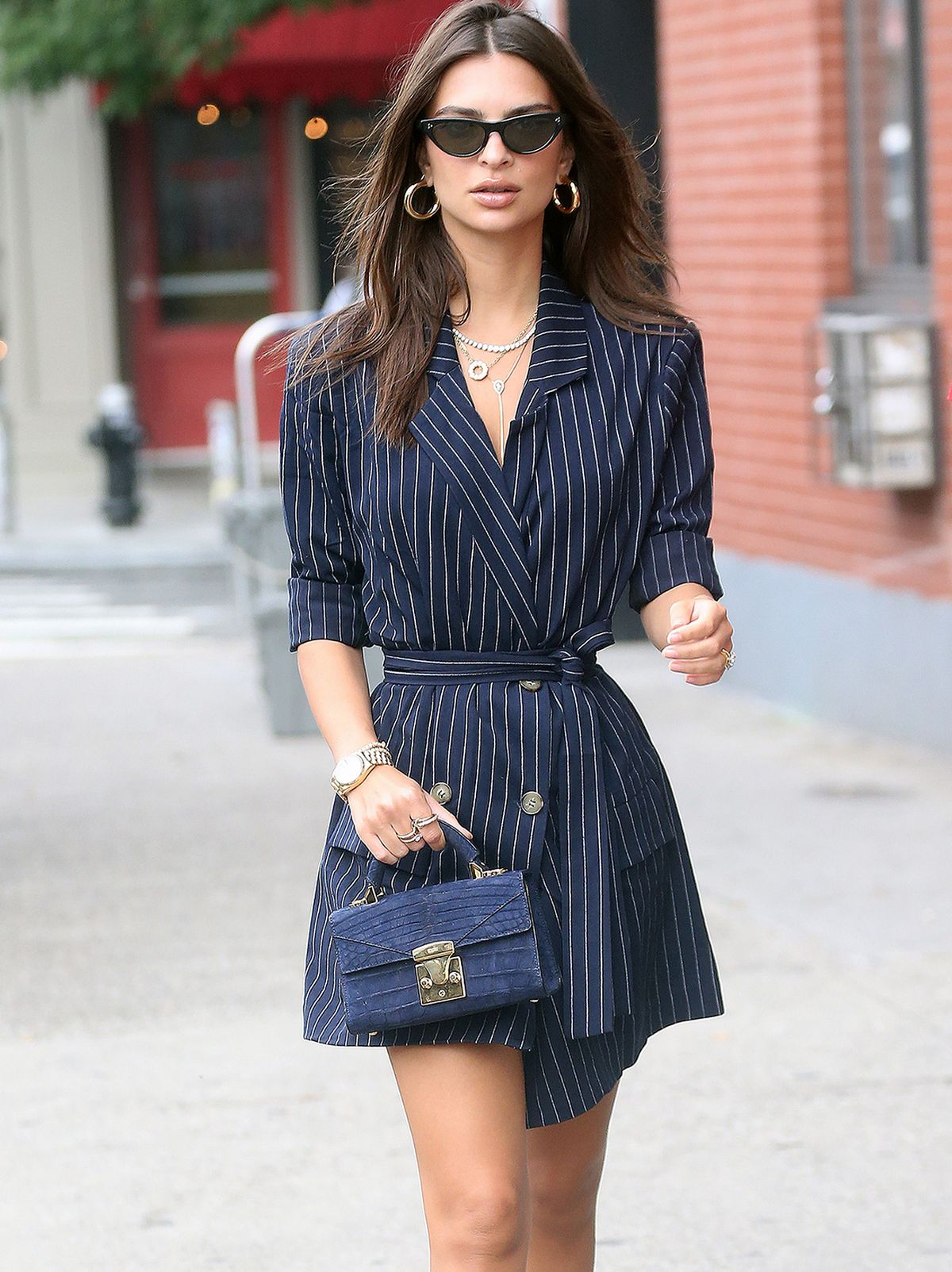 6. She Can Dress Down a Blazer Dress
The blazer dress is something we'd typically dress up for a night out but, thanks to her effortless styling, Emily proves the blazer dress can also work for the everyday and even the office.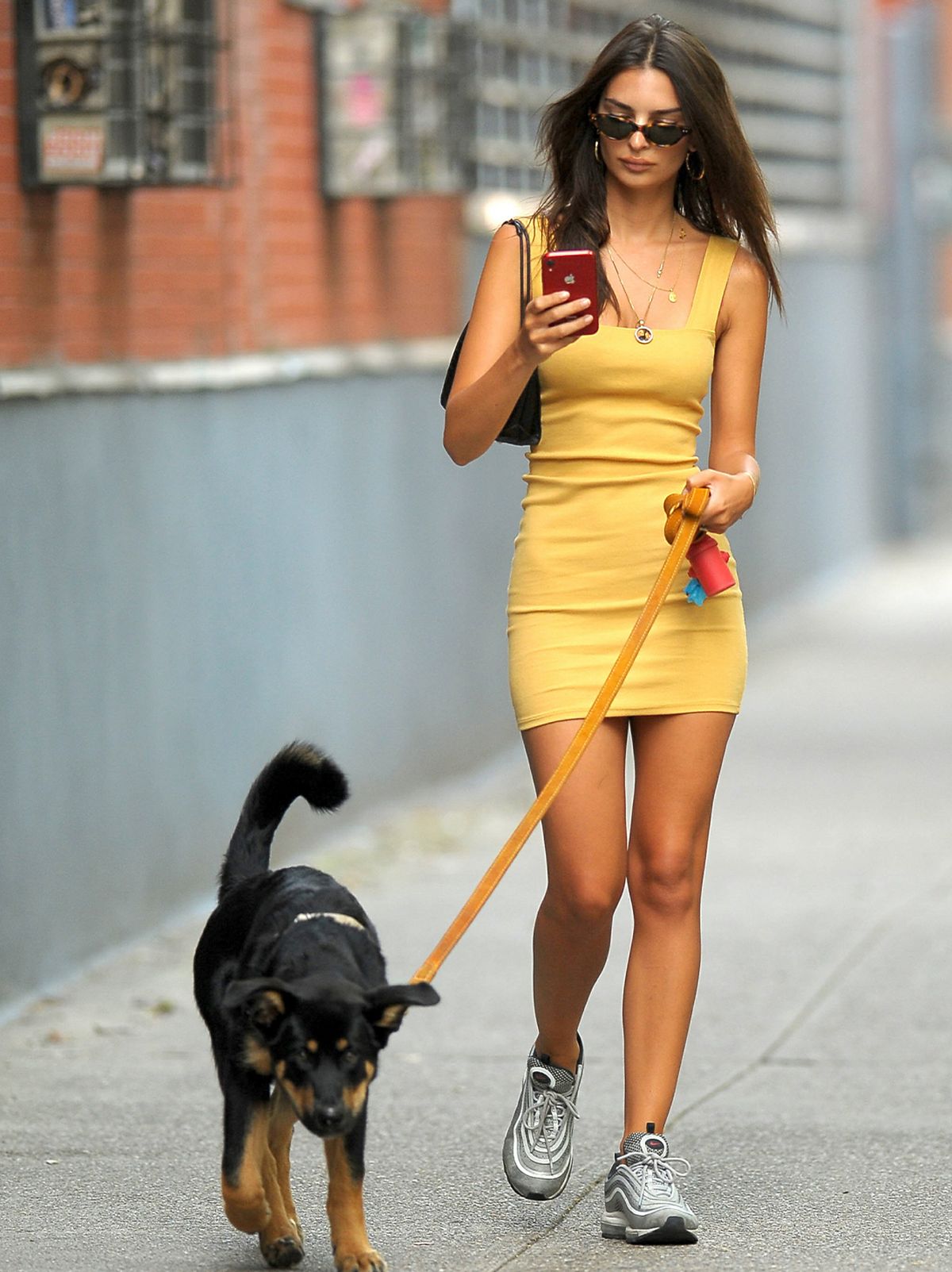 7. Because She Loves a Simple Dress
Emily may be an A-lister, but we love that it doesn't stop her wearing a really simple dress. For the foreseeable future we'll now be taking the dog on a walk in a simple mini dress and trainers, hoping that we look just as good as Emily does.
8. She Can Make a Denim Dress and Trainers Look Glam
We adore Emily's ability to look ultra glam whilst wearing relatively casual clothing. This denim dress-and-trainer-combo is definitely something we're thinking of wearing for our next night out with a bit of added makeup and a new hairdo.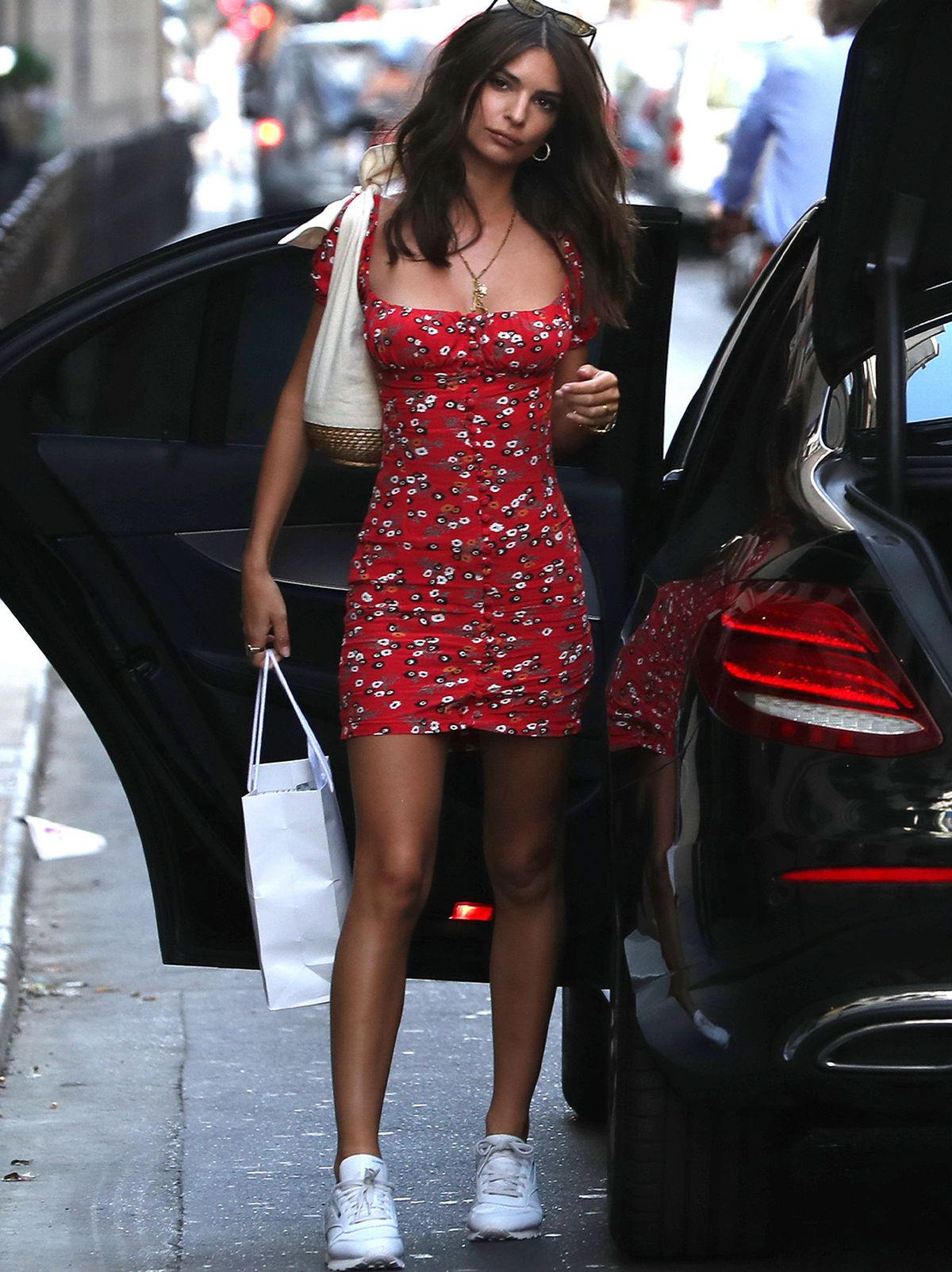 9. Her Love of Floral Dresses
Another reason Emily is our summer dress muse is because she loves a floral dress almost as much as we do…and that's a hard contest.
10. Because She Can Dress Down an Ultra Glam Dress for the Everyday
Heading to the shops in a mesh yellow dress with nothing but a bodysuit underneath it… we wouldn't dream of it but of course Emily makes it work.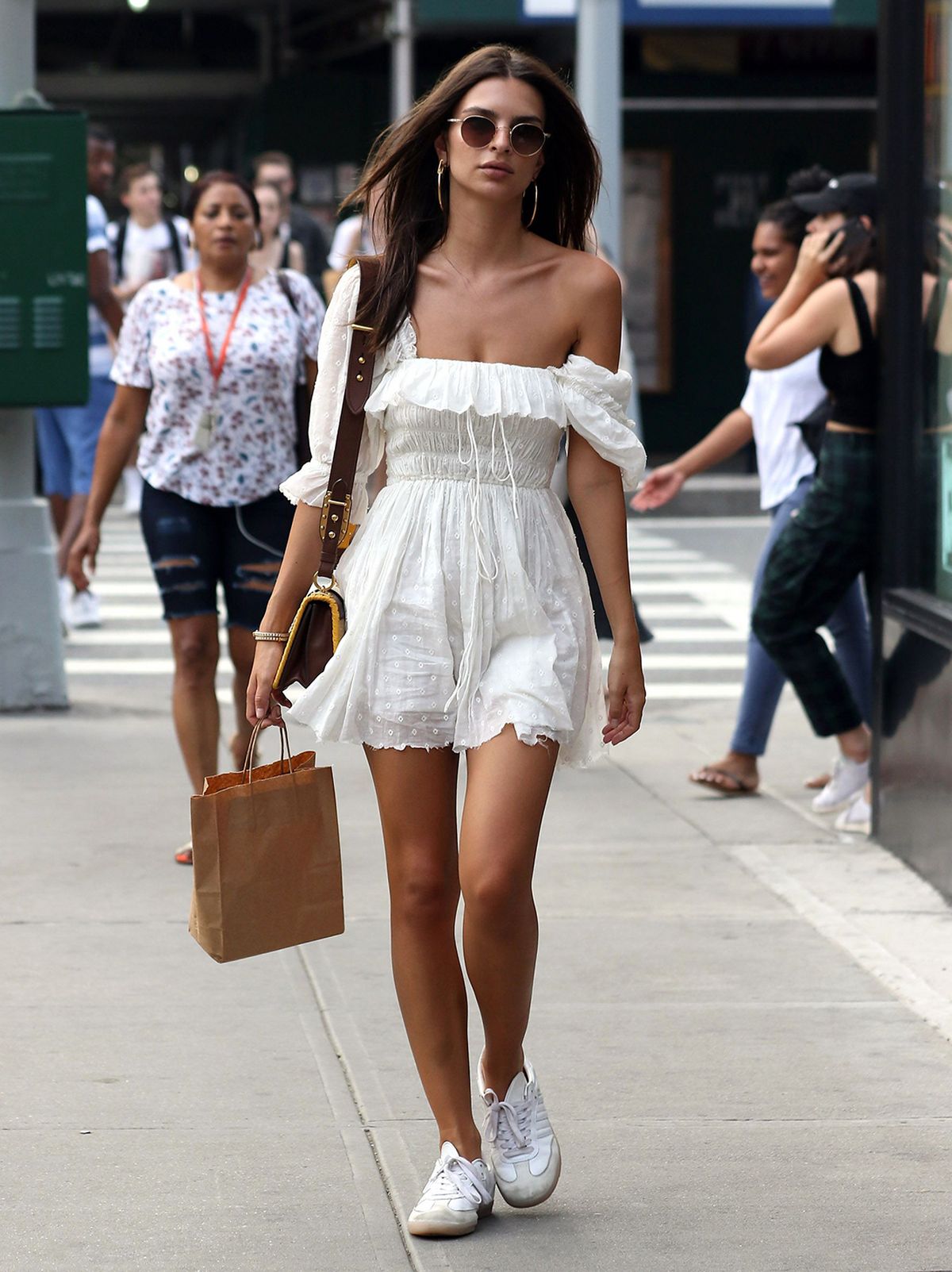 11. She Loves a Girly Dress
Whilst Emily oozes off duty model style 24/7, she's also prone to rocking a super girly dress every now and then. We adore this white mini ruffled romantic number.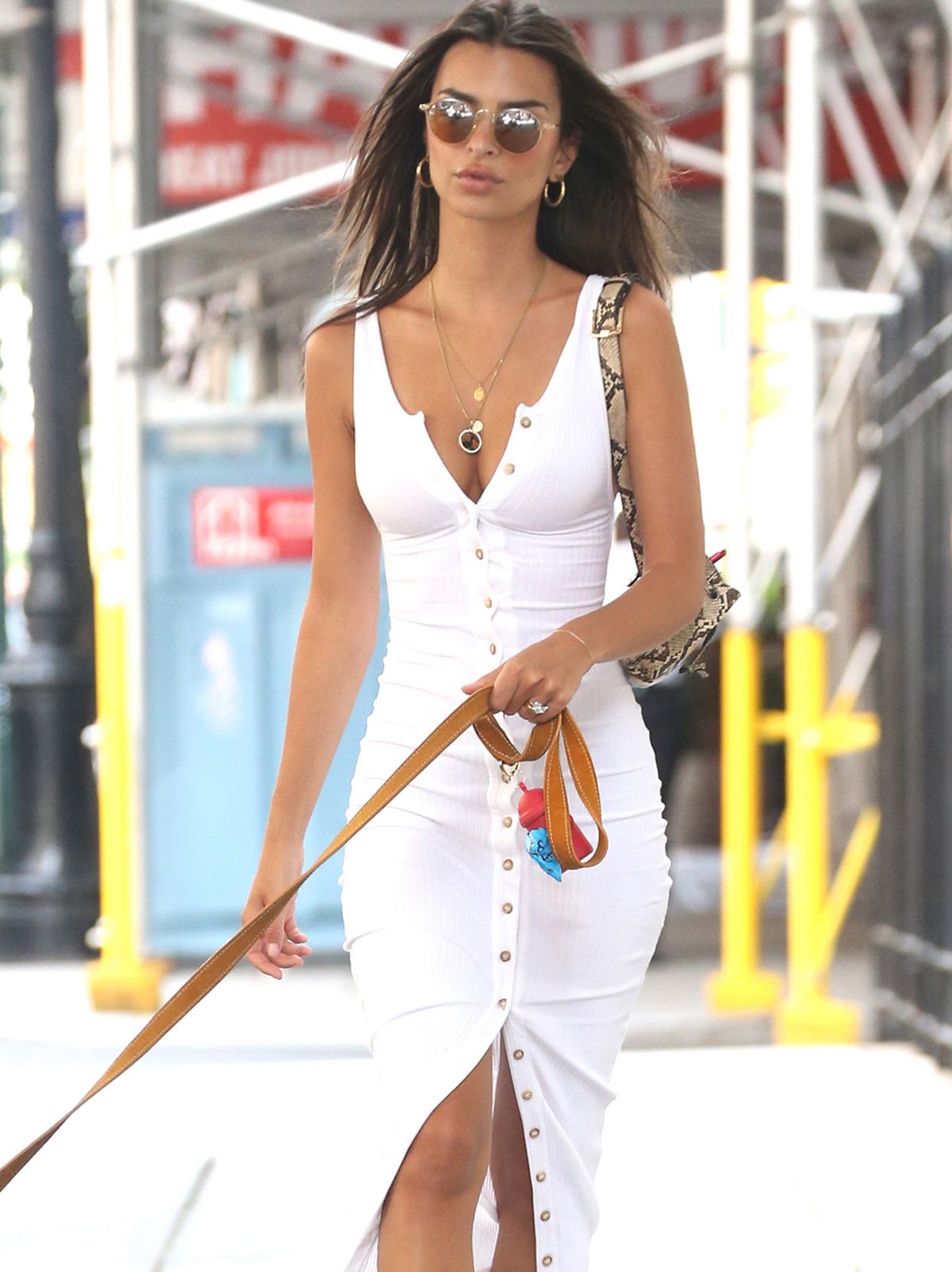 12. She Knows How To Choose Figure Flattering Dresses
If there's anything we're super jealous of, it's Emily's ability to choose dresses that flatter her in all the right places. If only we could ask her for a few tips… Emily if you're reading, please help a girl out!
Pick Your Favourite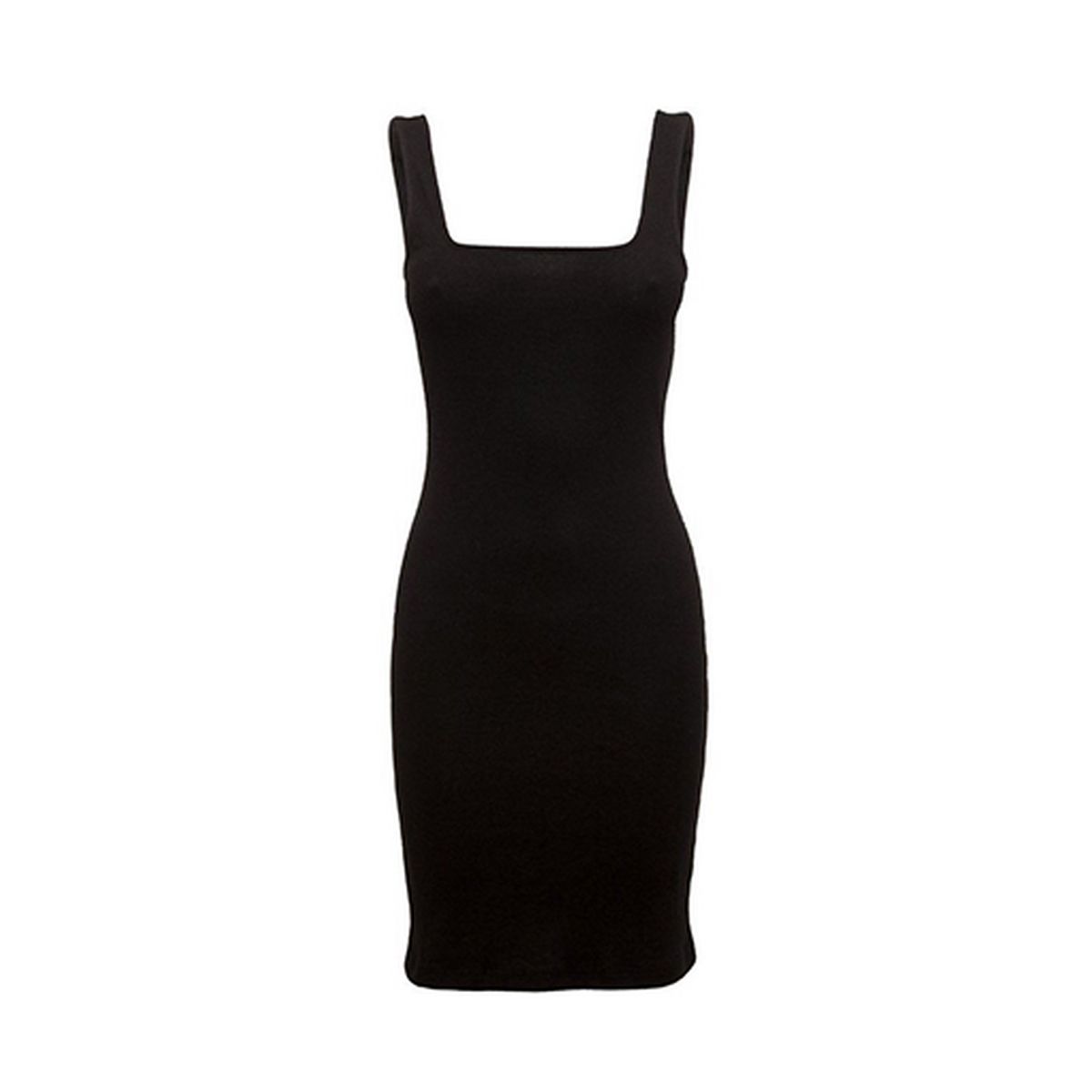 Black Square Neck Ribbed Bodycon Dress
£7.49 £9.99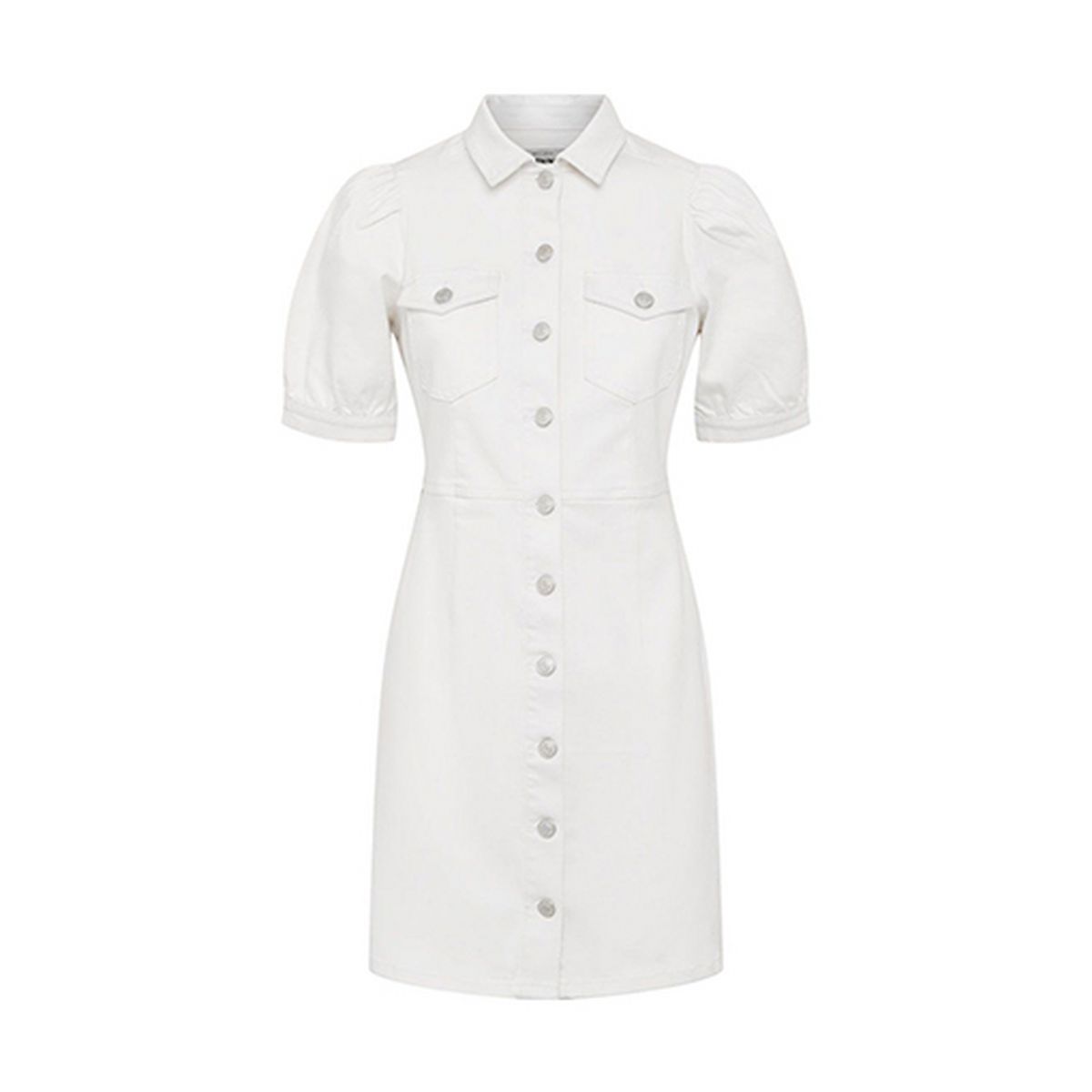 White Denim Puff Sleeve Mini Dress
£19.49 £25.99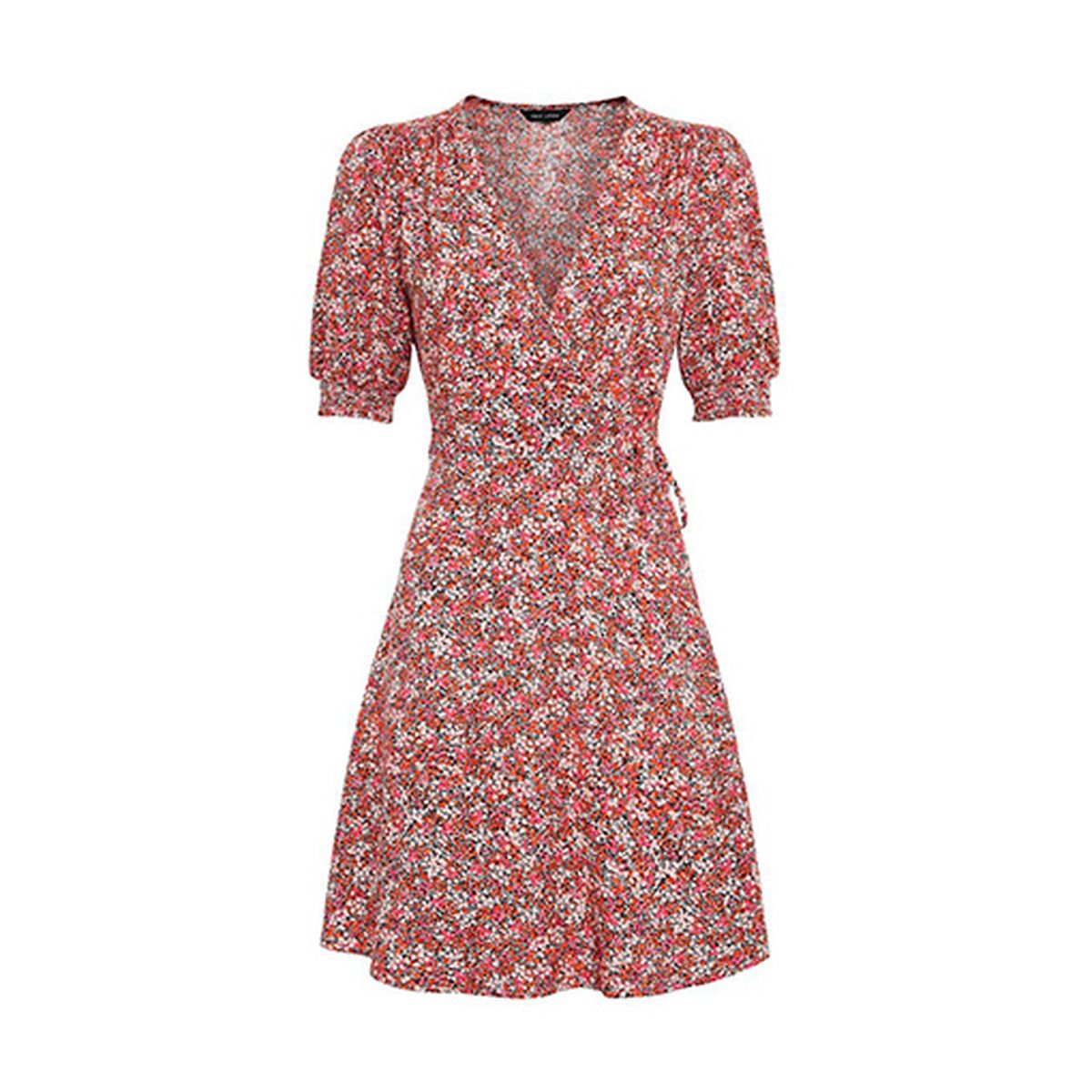 Pink Floral Shirred Wrap Dress
£14.99 £19.99
Noisy May Black Ribbed Popper Dress
£18.00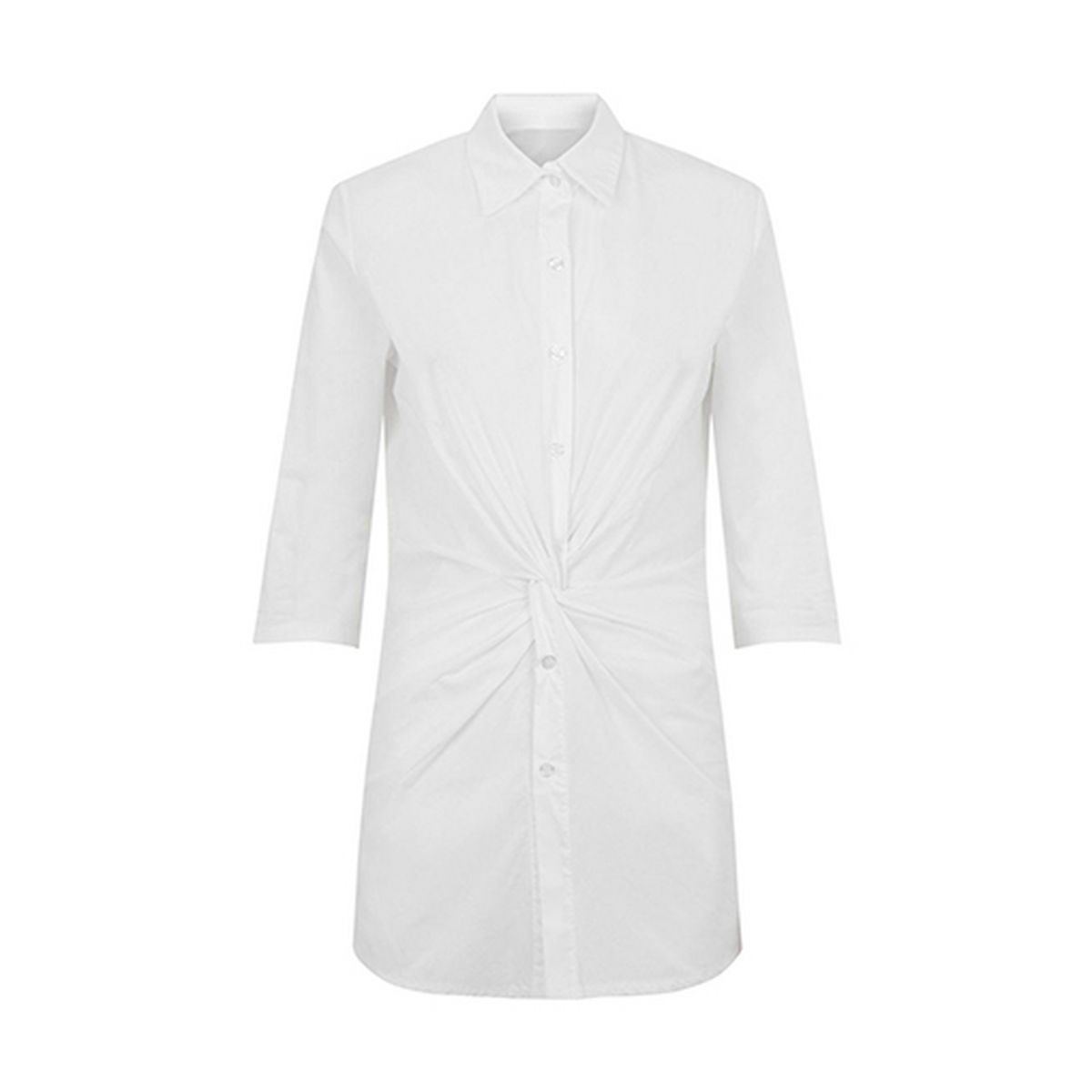 Honey Behave White Twist Front Shirt Dress
£22.99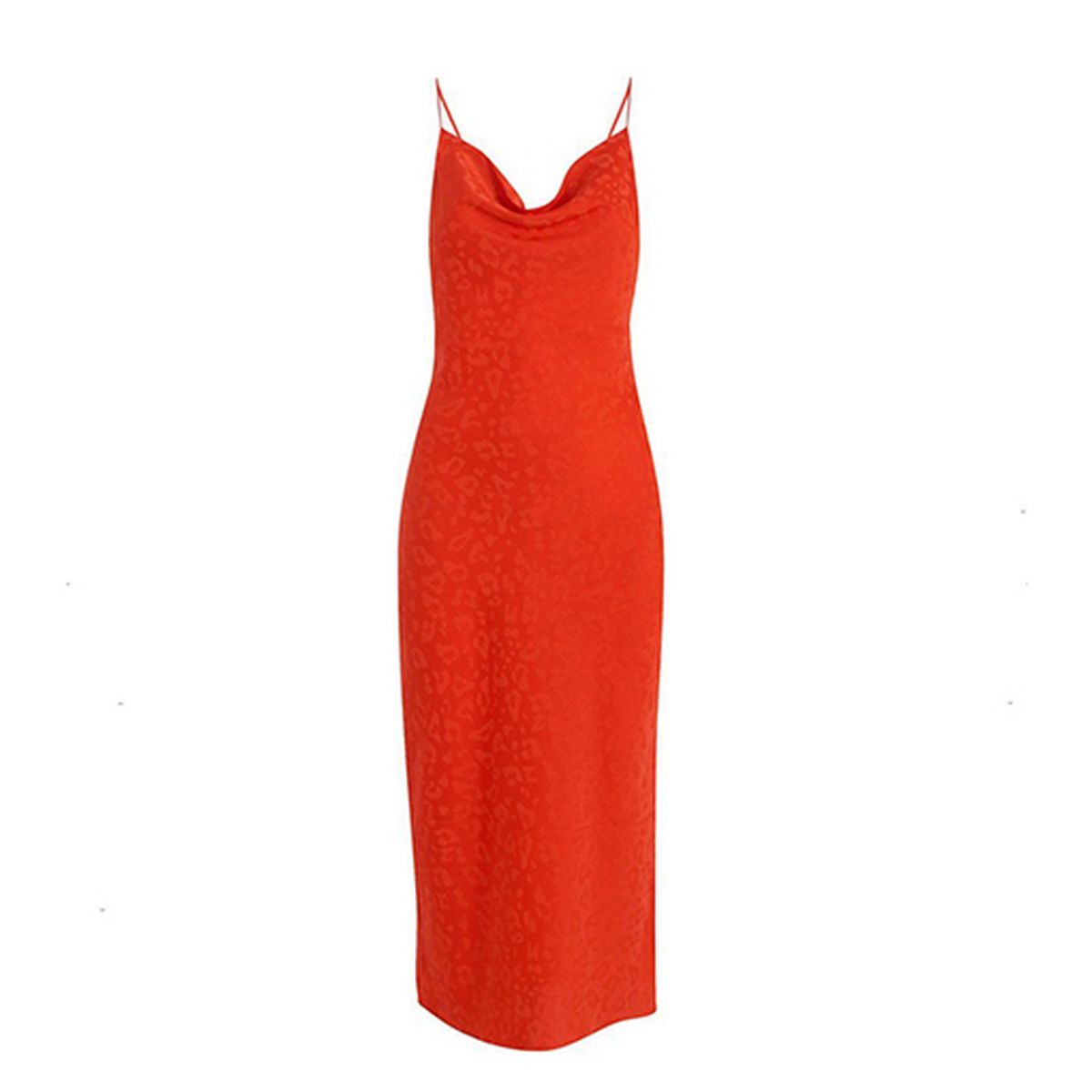 Bright Red Satin Animal Jacquard Midi Slip Dress
£19.49 £25.99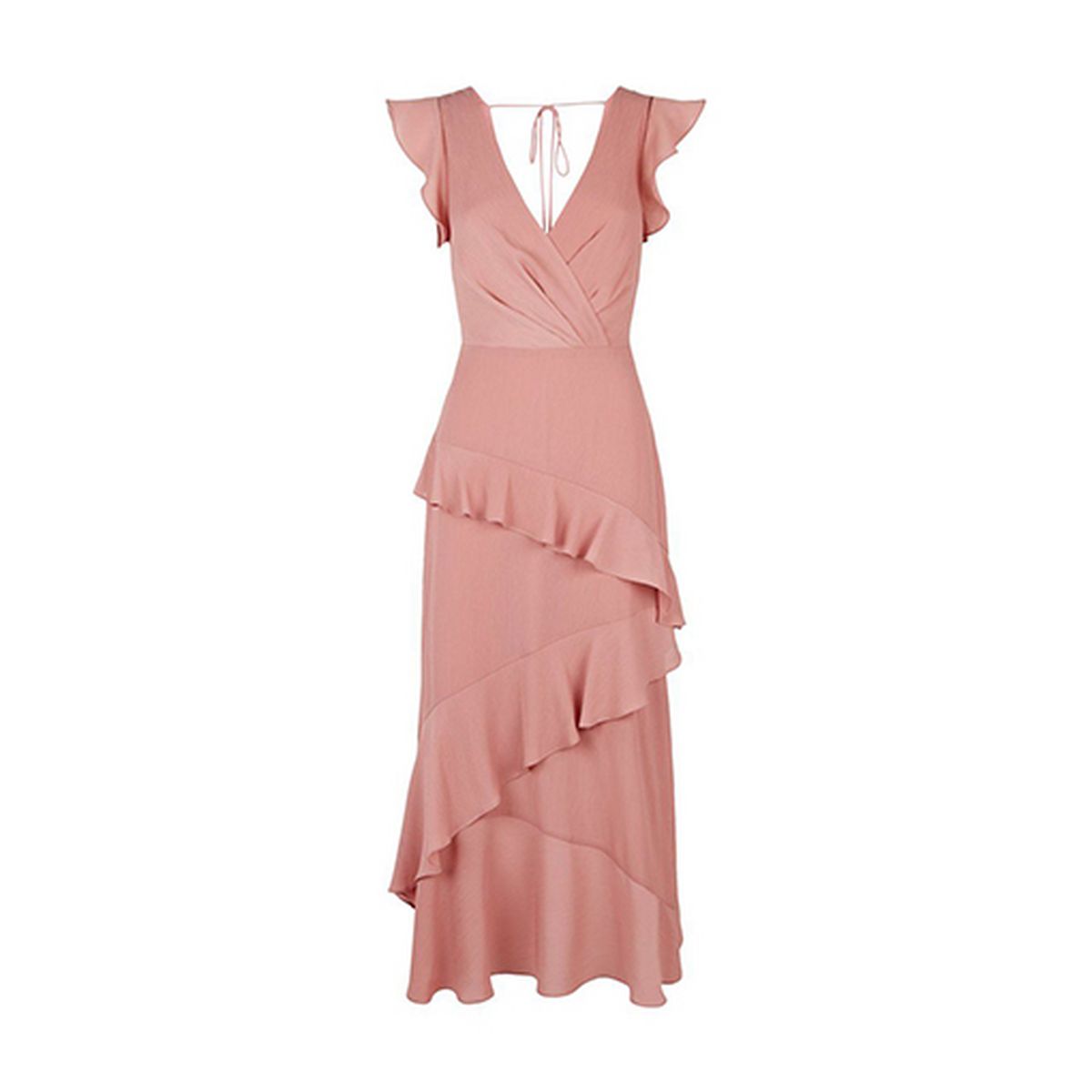 Pale Pink Frill Wrap Midi Dress
£24.74 £32.99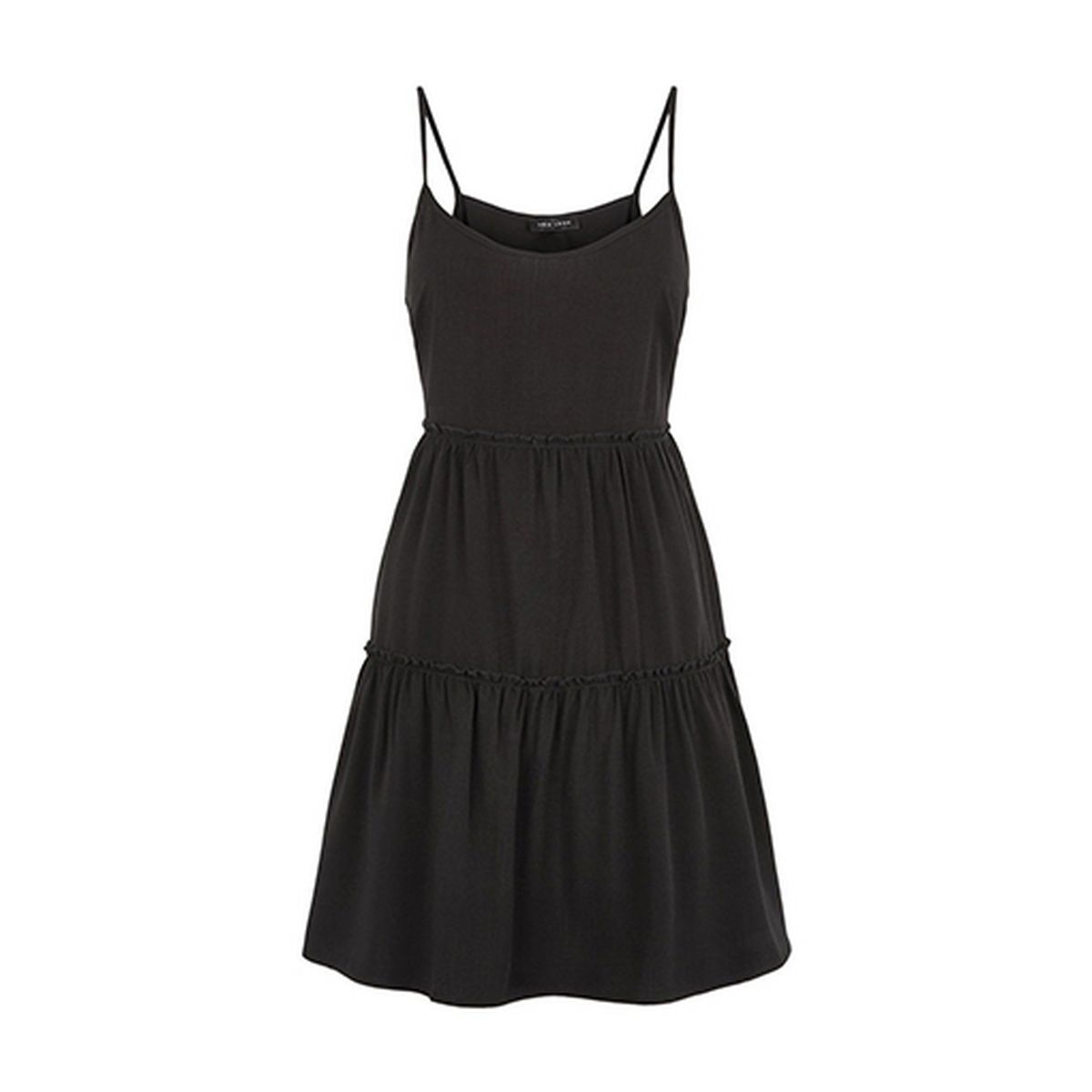 Black Strappy Tie Back Sundress
£11.99 £15.99