Skip to content
Skip to navigation
Who's Wearing What
20 LGBTQ+ Moments We're Proud Of
by Adam Fletcher, Copywriter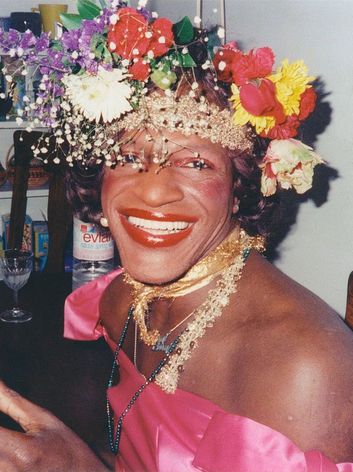 "Pride is postponed." Three (unsurprising) words that Pride's Co-Chairs announced earlier this year, because of the coronavirus situation. Think the celebrations are completely cancelled this Pride Month, too? Nope…

We might not be able to take to the streets to march in the parade, or *fangirl out* when we see Britney sail past us on a float (…or was it Derrick Barry?), but there are other ways to bring the Pride vibes in this year, without leaving your room. One suggestion? Reflect on some fierce icons and historical events in our edit, of course.

From New York's Stonewall riots to the birth of the pride flag, the crowning of BeBe Zahara Benet, & lots more, here are just a few moments we love…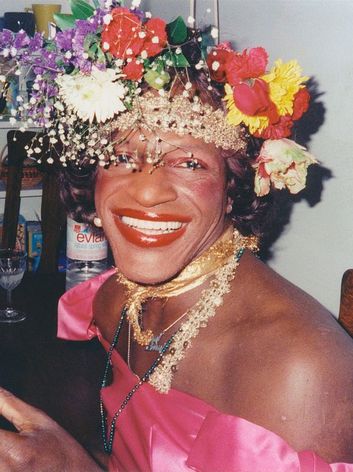 1. 1969 - The Stonewall Riots Take Place
Put the glitter on pause: let's remember how Pride began… Pride all started with trans women of colour, like Marsha P. Johnson and Sylvia Rivera, protesting against discrimination and police brutality on 28thJune 1969, outside the Stonewall Inn in NYC. We applaud you all 👏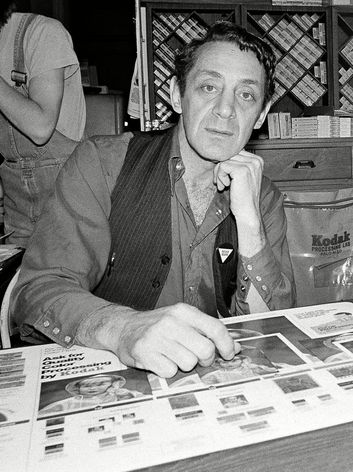 2. 1977 – Harvey Milk Gets Elected To Public Office
Since the early 1970s, Harvey Milk has been a permanent part of LGBTQ+ history. Here's why: he established himself as a tireless activist for the gay community. Plus, without him, we might not have some important anti-discrimination measures that are in place today. Thank you, Harvey Milk.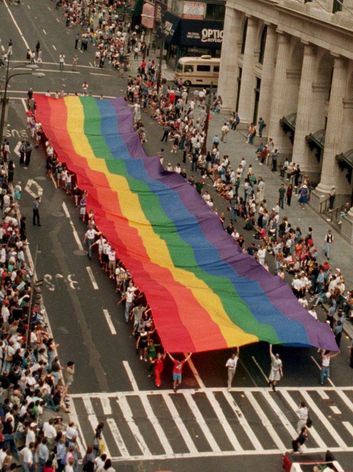 3. 1978 - The Rainbow Flag Is Designed
Designed in the late 70s, by San Francisco-based artist and activist Gilbert Baker, the rainbow flag was created to symbolise different parts of the LGBTQ+ community. In 2017, the original flag got a much-needed update: black and brown stripes were added to the top to recognise queer PoC.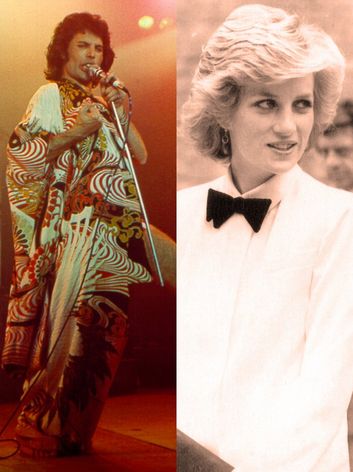 4. 1980s – Freddie Mercury And Princess Di Go Clubbing
If anyone could pull off a baseball cap, aviator sunglasses, a leather jacket and still look stunning (like a "rather eccentrically dressed gay male model", apparently) it would be our girl Diana, Princess of Wales.According to legend, Freddie Mercury dressed Diana in drag and took her to the Royal Vauxhall Tavern.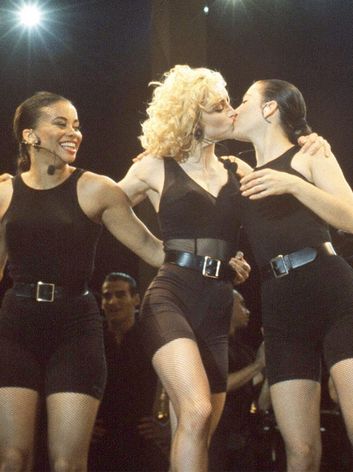 5. 1990 – Madonna Releases 'Vogue'
When Madonna launched "Vogue", the whole world stopped and took note. As well as giving us fashion moments, think sharp suits & cone bras, Madge also gave mainstream exposure to voguing (although, let's not forget, this legendary dance style was created by black and Latino gay men and trans women living in Harlem in the 60s). Strike a pose.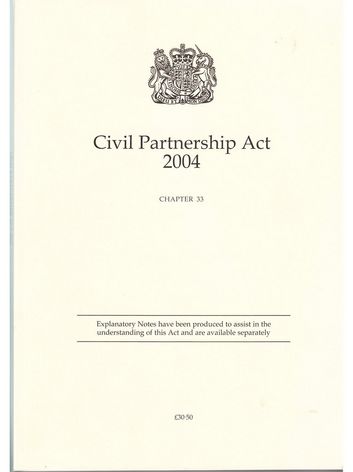 6. 2004 – The Civil Partnership Act 2004 Is Introduced
This one entirely changed the game: the Civil Partnership Act, which was passed by the Westminster Parliament in 2004. The result? Same-sex couples could now enter into binding partnerships in the UK. Love wins!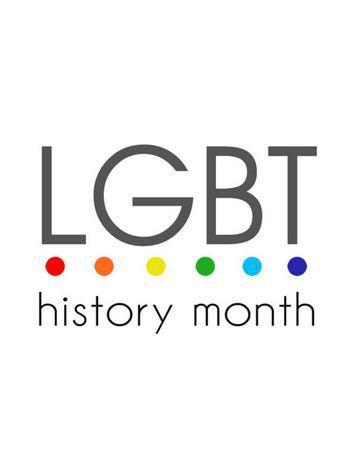 7. 2005 – LGBTQ+ History Month Is Celebrated In The UK
LGBT History Month originated in the US in 1994, and then came to the UK 11 years later, through Sue Sanders and Paul Patrick. Its aim? Primarily, to teach us about the history of LBGTQ+ rights and civil rights movements in general. Because learning is fundamental.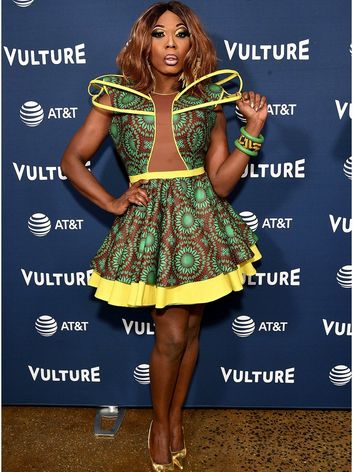 8. 2009 - BeBe Zahara Benet Wins RuPaul's Drag Race
She had charisma, uniqueness, nerve, & so much talent, which is why Bebe Zahara Benet (aka "Cameroon!") deserved to win the most desired crown on TV, and became titled the Season 1 Winner of RuPaul's Drag Race. This is a coronation and "sequence dress" we'll never forget. Ever.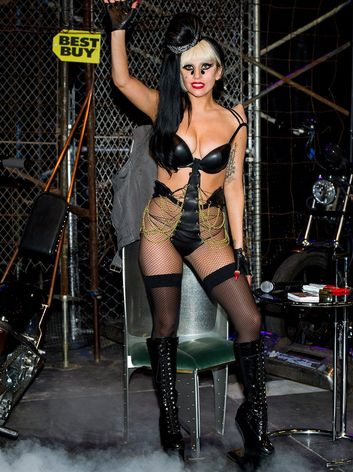 9. 2011 - Lady Gaga Releases Born This Way
Pride is all about celebrating your individuality and the authentic you. With lyrics like 'Don't be a drag, just be a queen', and 'I was born this way', it's no wonder that "Born This Way" has been dubbed as THE Pride anthem for many of us out there year after year. Go, Gagz!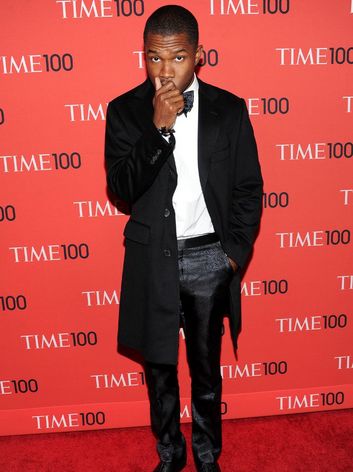 10. 2012 – Frank Ocean Empowers Others
Just when we thought that he couldn't get any more legendary… Frank Ocean took to Tumblr to write about the relationships he'd had with both men and women, and that some of his album, Channel Orange, was, inspired by a man. He owned his story, and we're mega proud.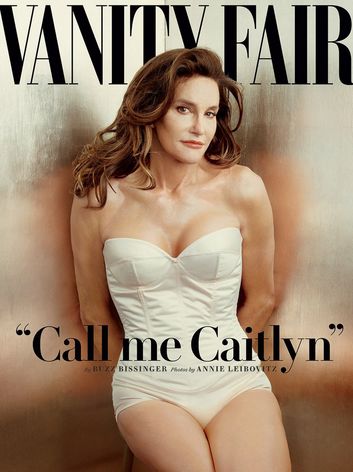 11. 2015 – Caitlyn Jenner On Vanity Fair Cover
Vanity Fair's 2015 cover broke the internet. Wearing a Marilyn Monroe-inspired corset and red lipstick, Caitlyn Jenner was introduced to the world in her photoshoot and interview titled "Call Me Caitlyn." As the first transgender woman to feature on the cover of this publication, this was, indeed, a BIG moment.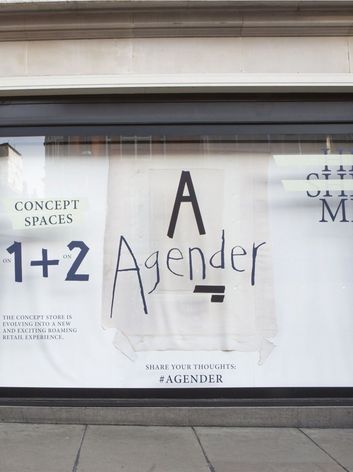 12. 2015 - Selfridges Launches Gender-Neutral Concept Space
Was 2015 a turning point in fashion? Yup. It was the year that Selfridges opened Agender, a gender-neutral space in their store, which extended over three of its floors. Designed by Faye Toogood and starring model/activist Hari Nef, the project allowed us all to shop together, as one. Hello, future.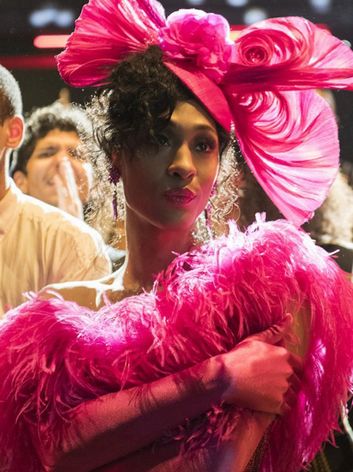 13. 2018 - The Series 'Pose' Airs
Everything that Ryan Murphy touches turns to TV gold, and his latest project 'Pose' is no exception. Featuring catwalk couture, a picture of the NYC ballroom scene, and the largest cast of trans talent to date, Pose is an incredibly significant show. Binge-watched it yet? You totally should.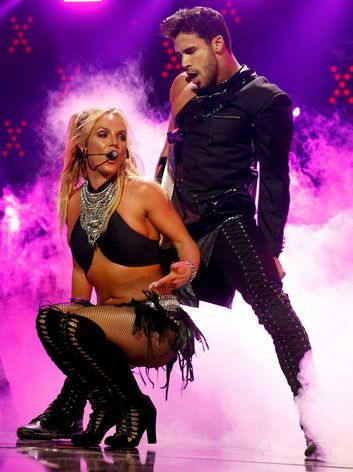 14. 2018 - Britney Spears Headlines Brighton Pride
…and completely forgot where she was while performing on stage. Twirling around in the heat of 2018, as the headline act for Brighton and Hove Pride, the Princess of Pop asked her backing dancer "Where are we?" Britney, we forgive ya.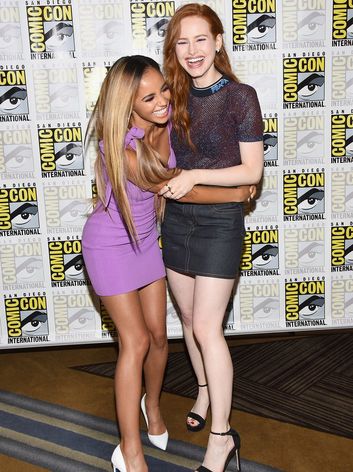 15. 2018 - Toni and Cheryl Kiss On Riverdale
It was only a kiss, but it got everyone talking. In 2018, Toni (Vanessa Morgan) and Cheryl (Madelaine Petsch) share their first on-screen smooch when Cheryl breaks out of a gay conversion therapy programme. One word: impactful.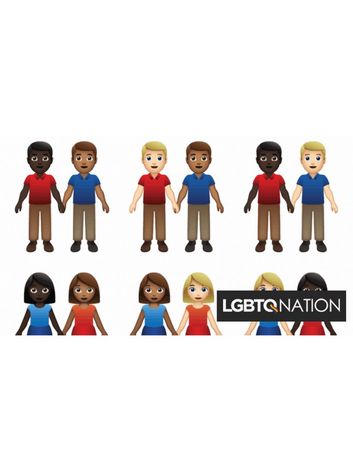 16. 2019 – Apple Creates Queer-Friendly Emojis
In case you haven't updated your phone for a while, the Emoji keyboard has expanded to become more inclusive. Note: there are now queer-friendly additions to use and, in January 2020, the transgender flag was added, too. 🙌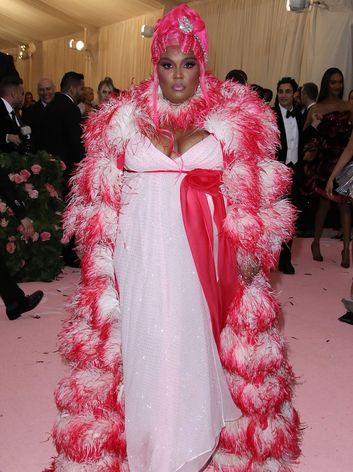 17. 2019 - The 'Camp' Theme At The Met Gala
Flamboyant fashion & A-list celebrities. Our two favourite things. Who did the Met Gala's camp theme best? Well, hands down, we'd have to go with the star who served us a feather bolero/scarf, sweet candy shades and a neon pink finger-wave wig. Lizzo. 🏆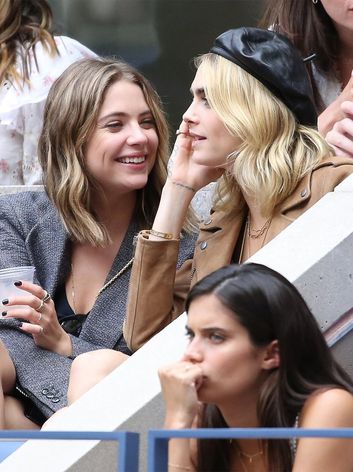 18. 2019 - Cara Delevingne Posts Selfie With Ashley Benson
Last year, on 20th May, Cara Delevingne taught us all some important lessons. The first: unicorn horns are always a good idea for cute elevator selfies. The second: she might be dating Ashley Benson. She's an icon for fashion and LOVE.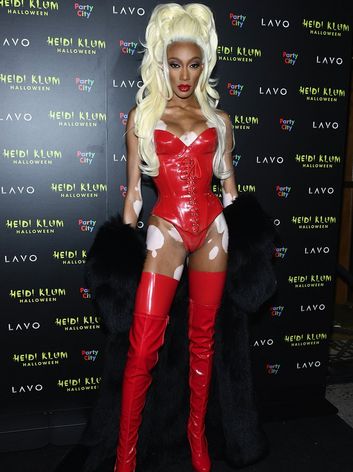 19. 2019 - Winnie Harlow In MAC Campaign As Rupaul
Towering blonde hair, high-fashion looks, glittery lips. You would be forgiven for thinking this campaign features legendary drag supermodel RuPaul. After all, in a way, it does. Well, it's Winnie Harlow dressed as mama Ru in MAC's Viva Glam 25th anniversary shoot. Literally obsessed.
20. 2019 - Marc Jacobs + Char Defrancesco Get Married
Question: the most 'fashion' wedding in the history book? Answer: Marc Jacobs and Char Defrancesco's in New York City. Expect the Hadid sisters in trouser suits, Kate Moss in head-to-toe purple and custom-made Saville Row suits. So, so epic.