Skip to content
Skip to navigation
New Arrivals
20 Ways to Stay Cosy for Under £20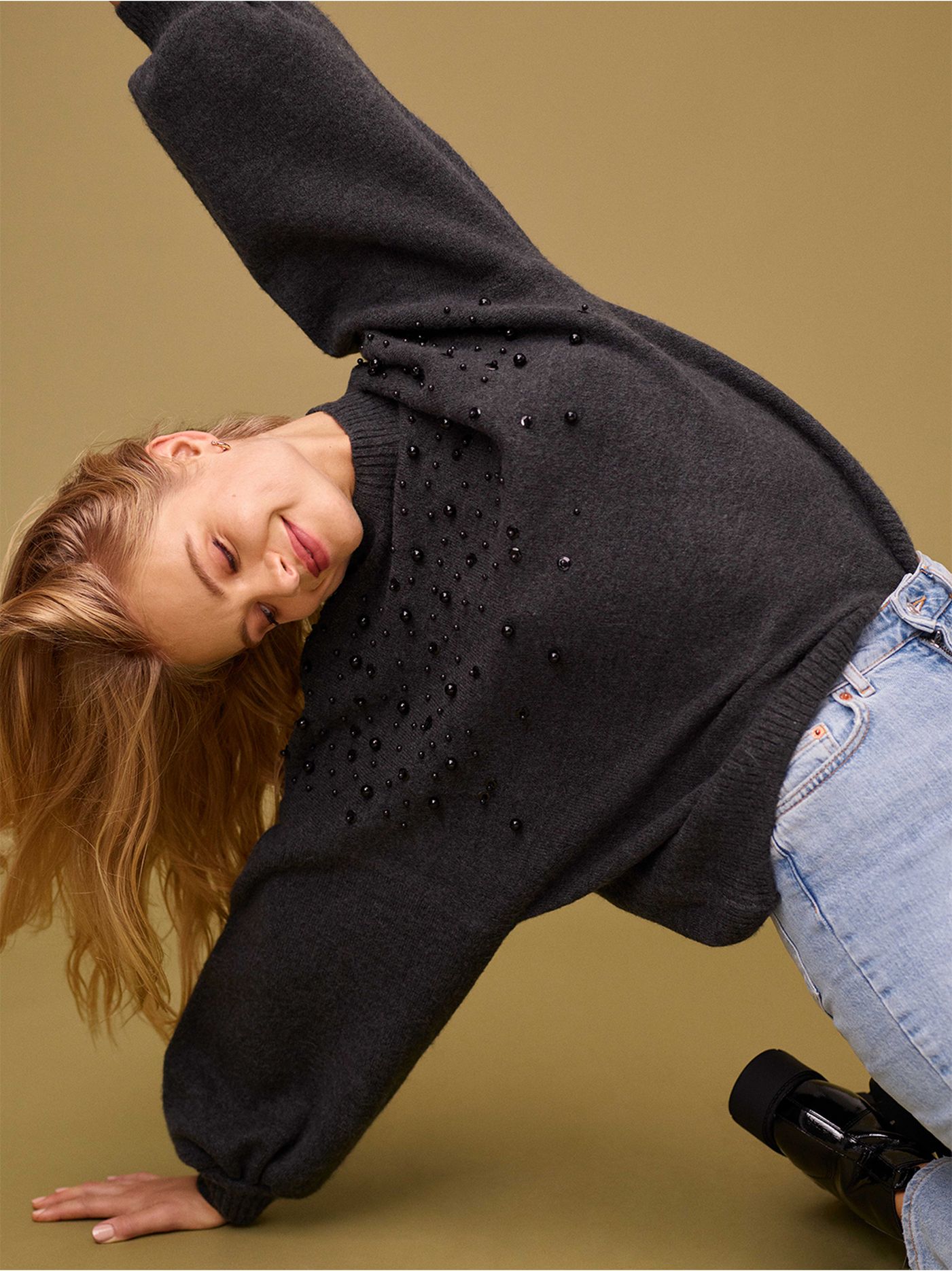 Dressing for those tricky in-between days has never been easier, thanks to our round-up of knits and sweats for under £20. Designed with fine-weave fabrics that are breezier, super-soft textures that are comfier, and light shades that are easier to wear, these cosy pieces are perfect for levelling up your looks now and a few weeks later.

Oh, but wait, there's even more… We want to let you in on a little secret, hours before everyone else. You'll be able to get 10% off ALL nice knits and outerwear (on-site) from Friday 4th September for a limited time only, so you could save £ on some of the pieces below. Want to know best part? The discount will be automatically applied, so you won't have to enter a code at the checkout. You can thank us later. 

FYI, exclusive insider info like this ↑ is just one of the perks of being an avid New Look Daily reader. 😜 Just saying…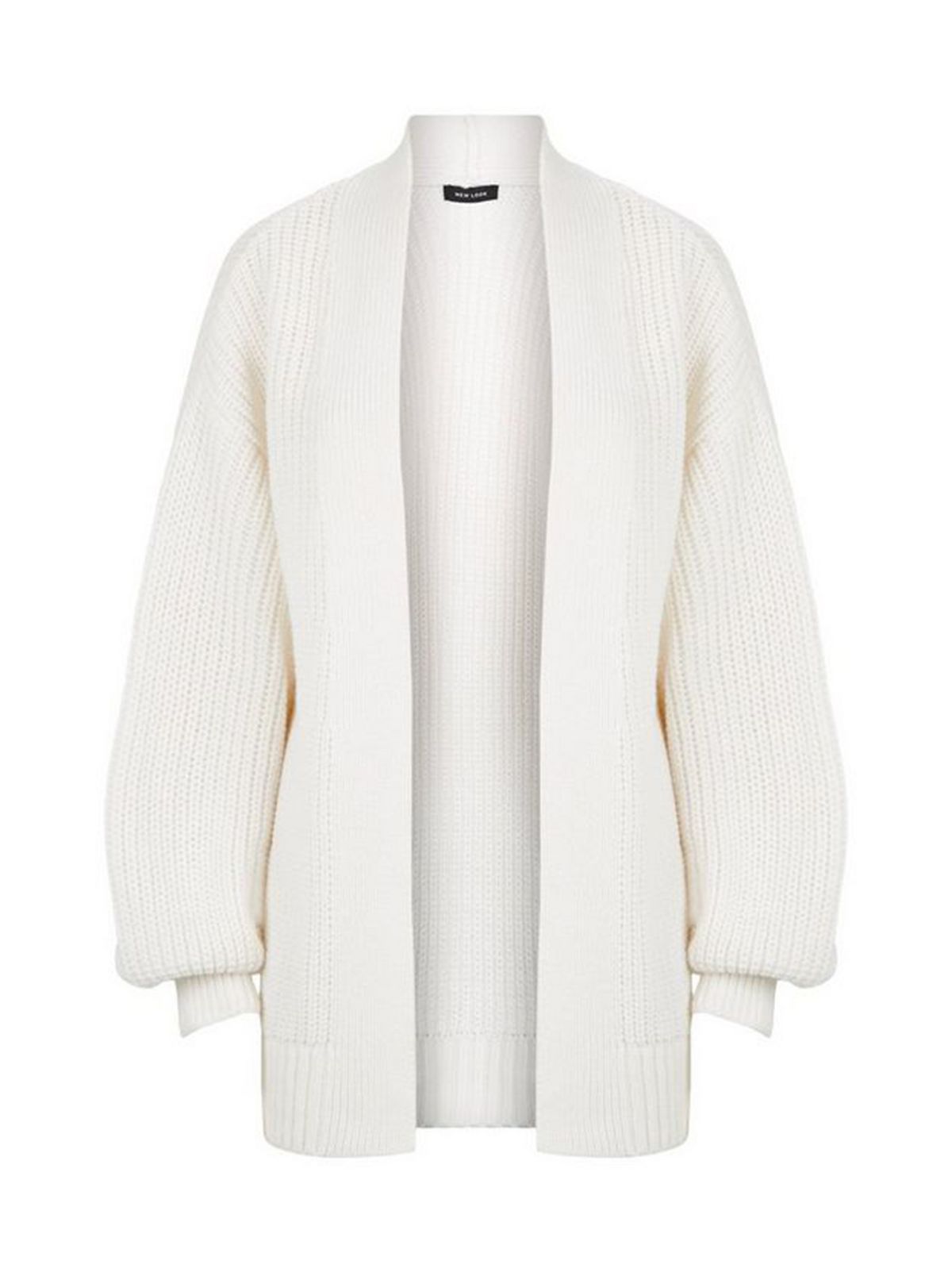 1. Off White Puff Sleeve Long Knit Cardigan - £19.99
We all need a hug every now and then, and this long-line cardigan does just that. Plus, with its goes-with-everything neutral shade, it's guaranteed to look great with every dress you already own.
Shop now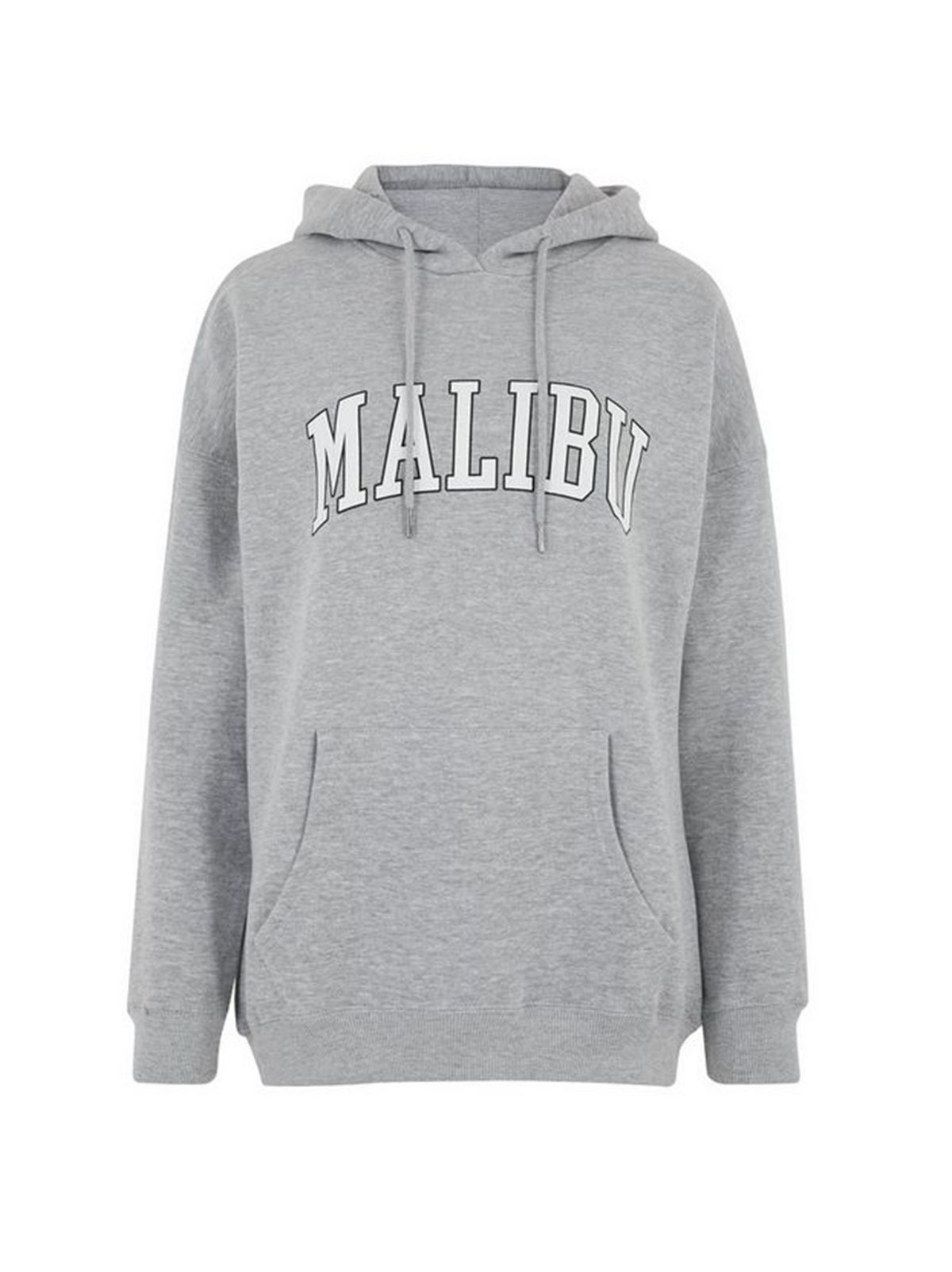 2. Grey Marl Malibu Logo Hoodie - £19.99
Love that 'borrowed-from-the-boys' feel? Well then, this Malibu-print slogan hoodie is literally the jumper for you. Opt for a slightly oversized fit, and pair it with a leather-look cycling shorts for a play on textures.
Shop now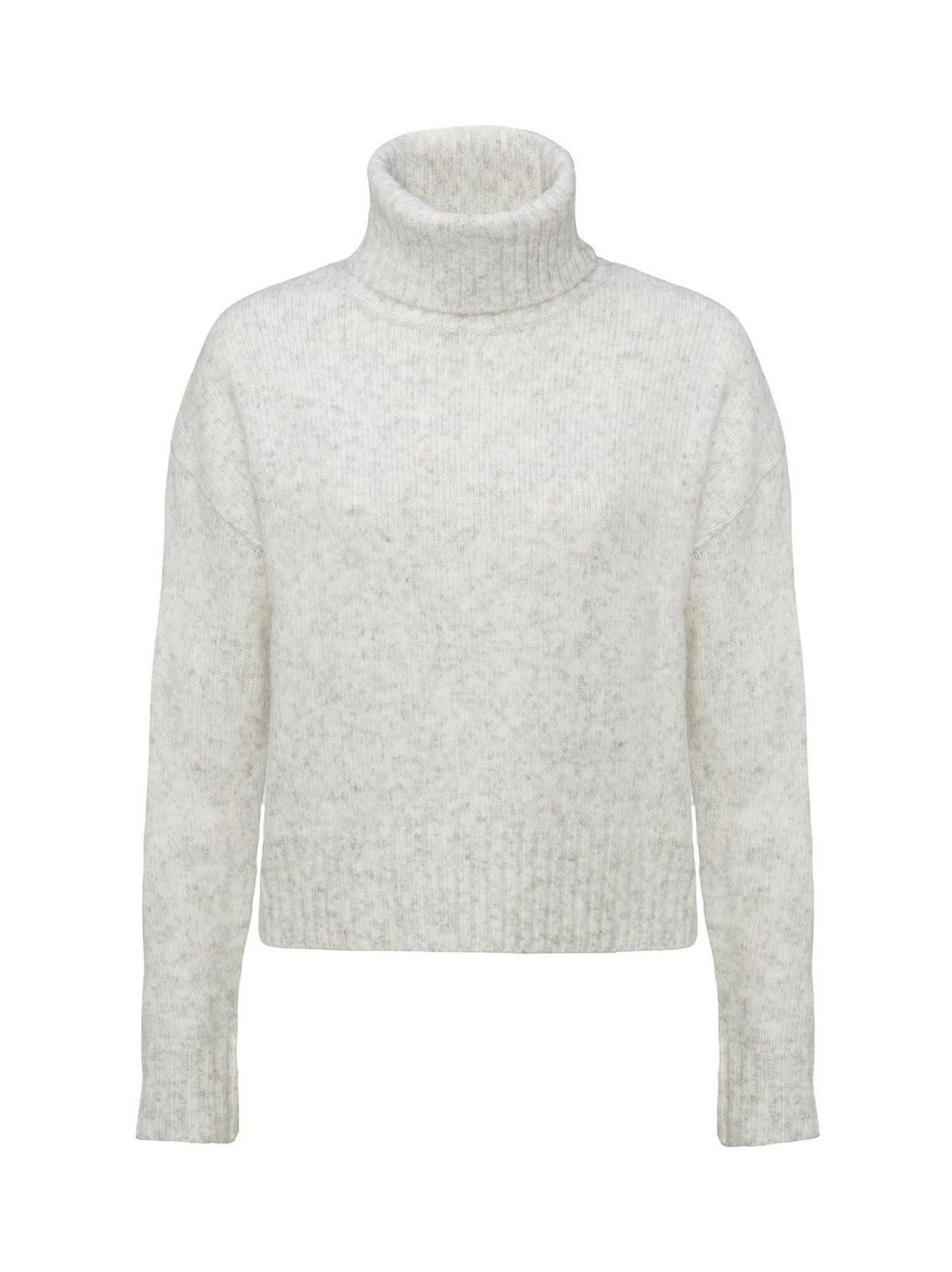 3. Light Grey Roll Neck Jumper - £19.99
Soon to be one of our most sought after pieces this coming season: the light grey roll-neck jumper. How to style it? You could try teaming it with your fave jeans or wear it over a cute midi dress.
Shop now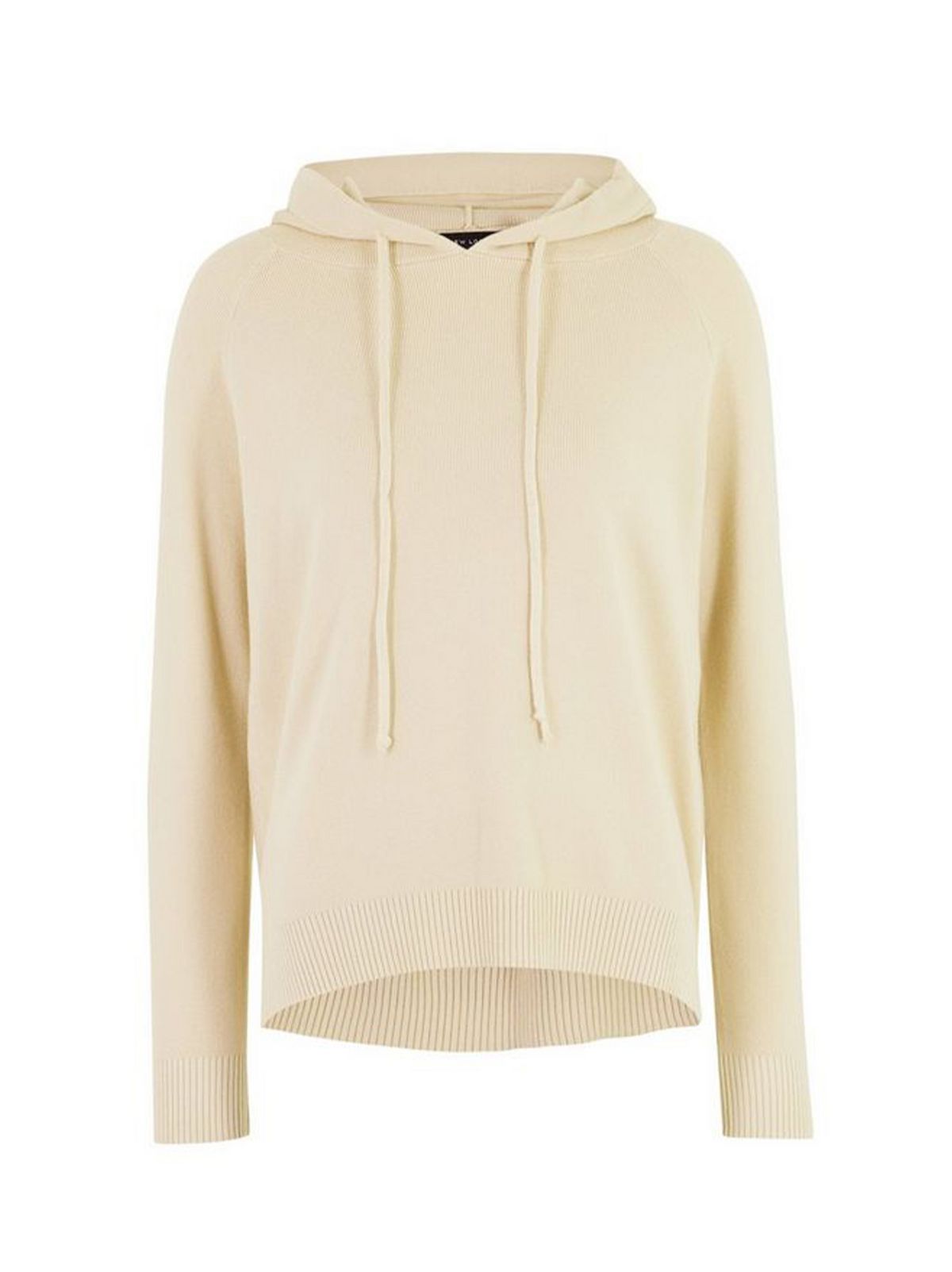 4. White Knit Hoodie - £19.99
Introducing an easy, everyday knitted hoodie that you can wear: (a) as a standalone piece with 90s-style mom jeans, or (b) with some matching white joggers like the ones we've listed below. We can't decide which, so we'll go with both.
Shop now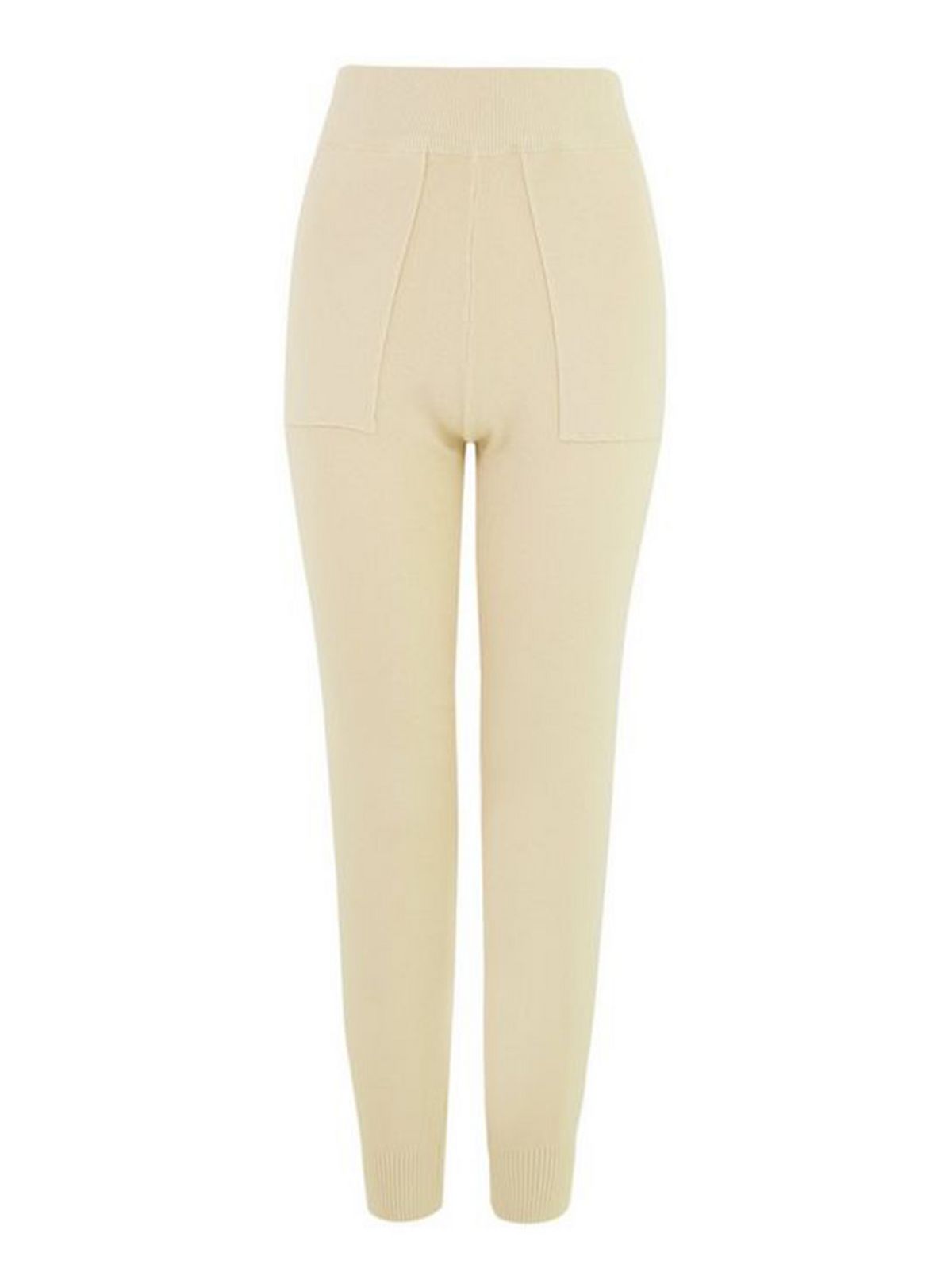 5. White Knit Cuffed Joggers - £19.99
Your classic grey joggers just got a fashion update for the new season. Think must-have panel details, an elasticated high waist and an off-white shade, too. Actual exercise, optional (obvs).
Shop now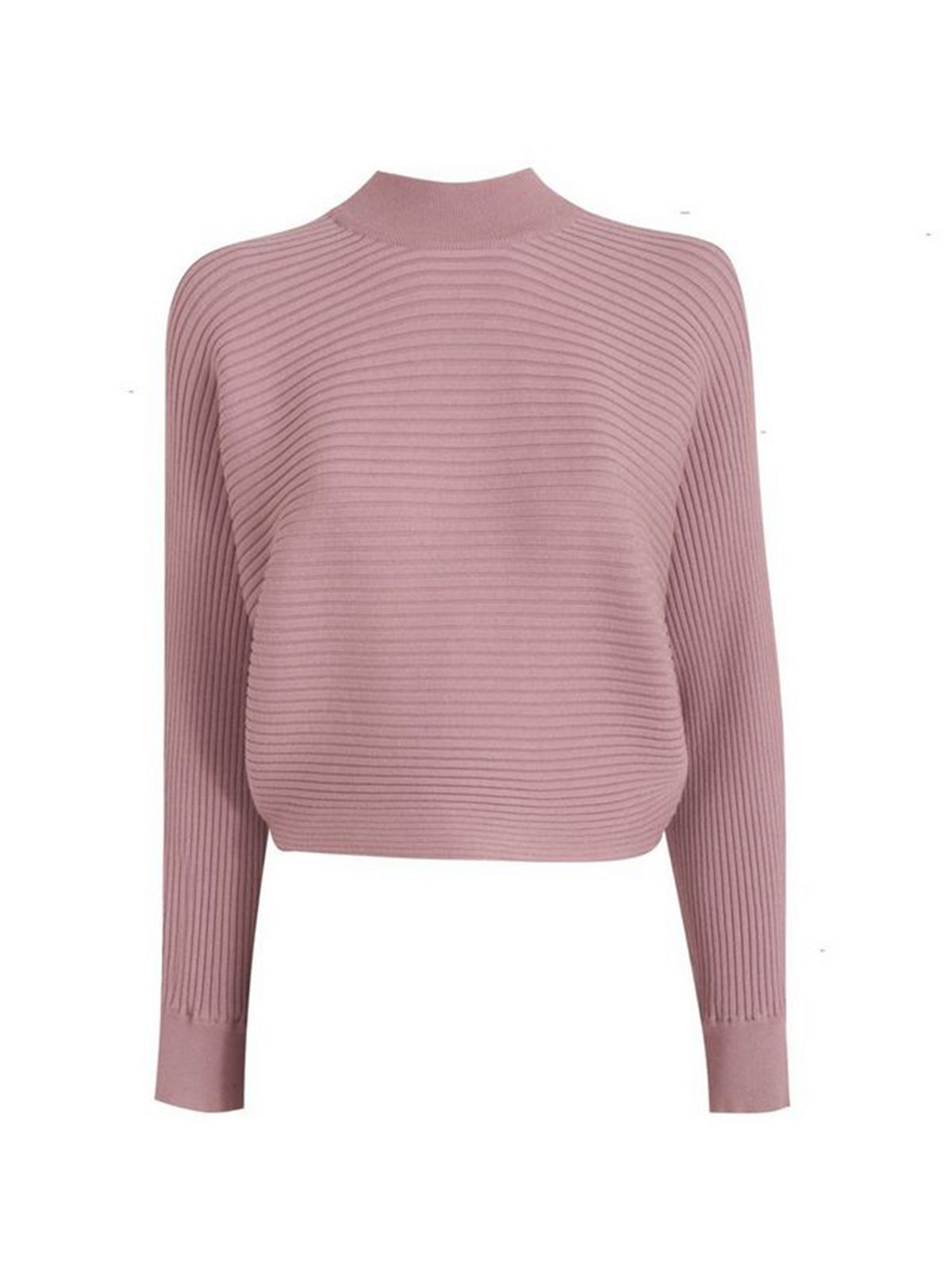 6. Mid Pink Ribbed High Neck Jumper - £19.99
Think pink and forget about any potential chilly evenings. Yup, the good ol' high-neck jumper is back again but, this time around, in a rose-coloured, deep-ribbed and easy-to-wear version.
Shop now
7. Light Green San Diego Logo Long Sweatshirt - £17.99
It's time to swap your current sweatshirt for one that features a San Diego print, a sage green colourway and ribbed cuffs. Layer over a classic white tee or, on a warmer day, tie it around your shoulders.
Shop now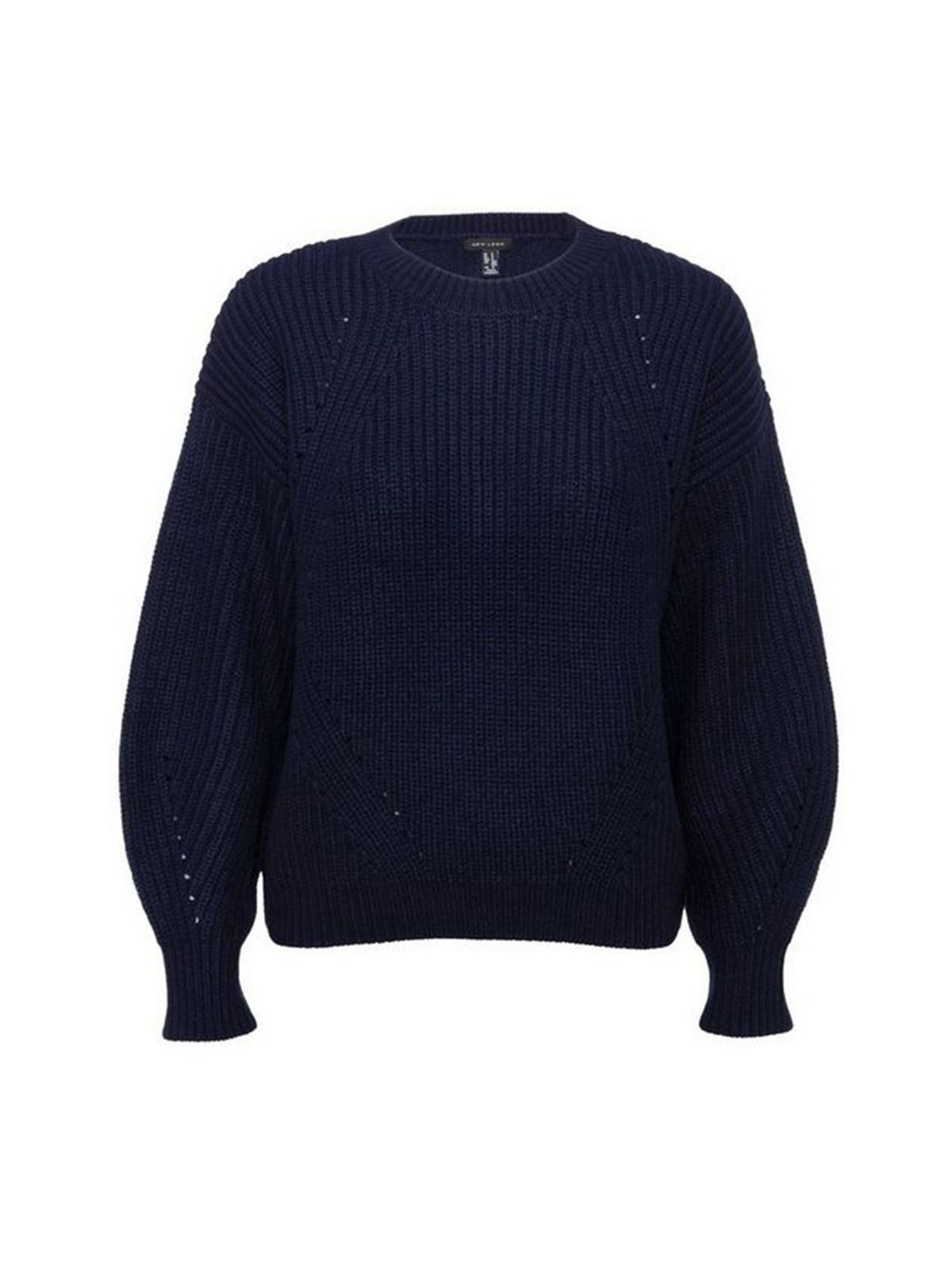 8. Navy Pointelle Knit Jumper - £19.99
For a lot of us, a knitted jumper with a navy colourway is the must-have piece in our transitional wardrobes. Discover a style with a pointelle knit fabric and it will instantly take your look more interesting.
Shop now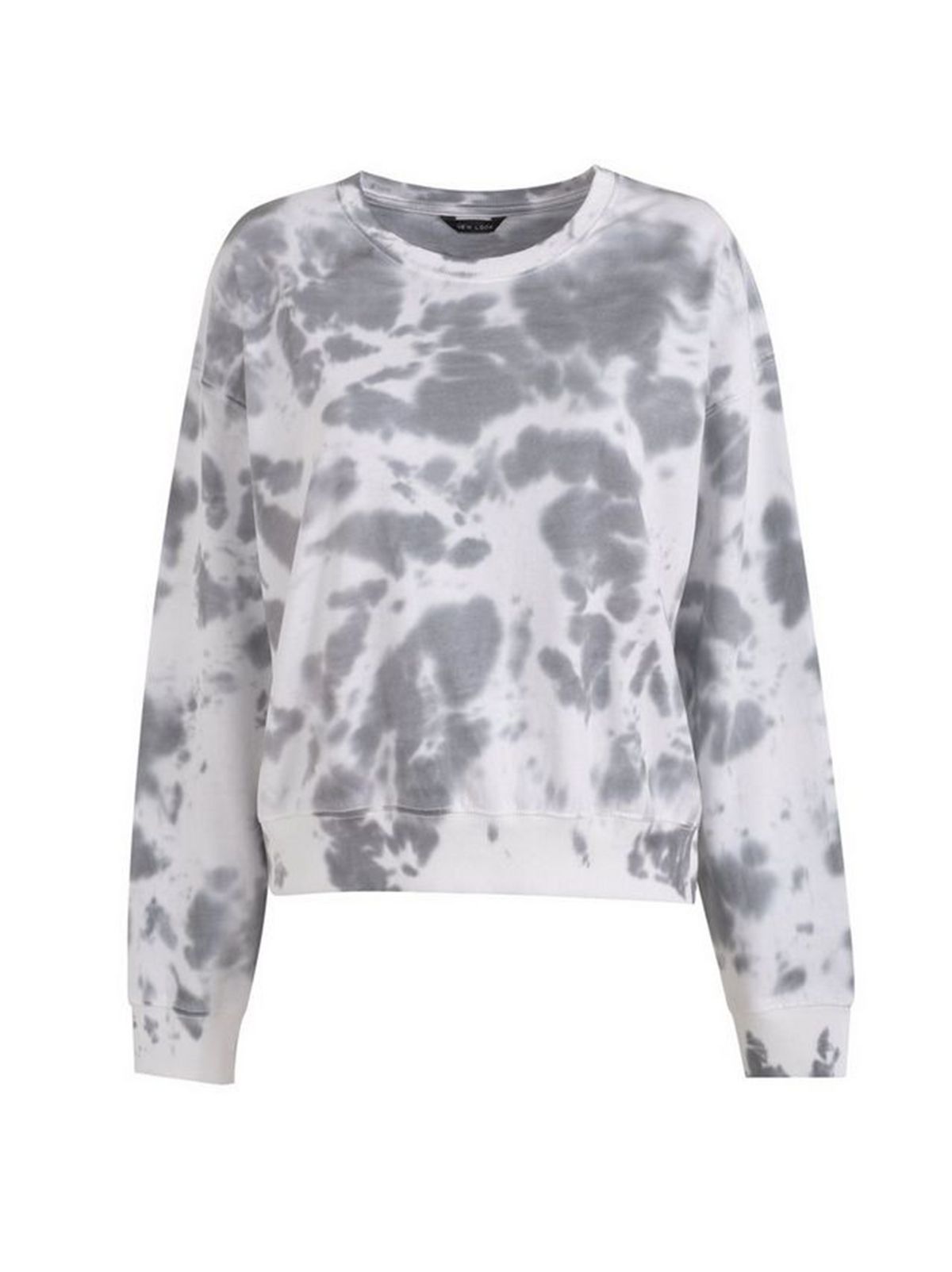 9. Dark Grey Tie Dye Sweatshirt - £19.99
We're wearing tie-dye washes well beyond August. The dark grey base on this swirl-print jumper makes it perfect for now and for allllllll the months to come. Oh, and, not to mention, it's designed with a lightweight fabric, too.
Shop now
10. Dark Grey Tie Dye Cuffed Joggers - £19.99
Another piece that's gonna stay relevant for months to come: the dark grey tie-dye jogger. The trick to owning this traditionally summer wash in September? Simply pair it with a biker jacket and some chunky boots.
Shop now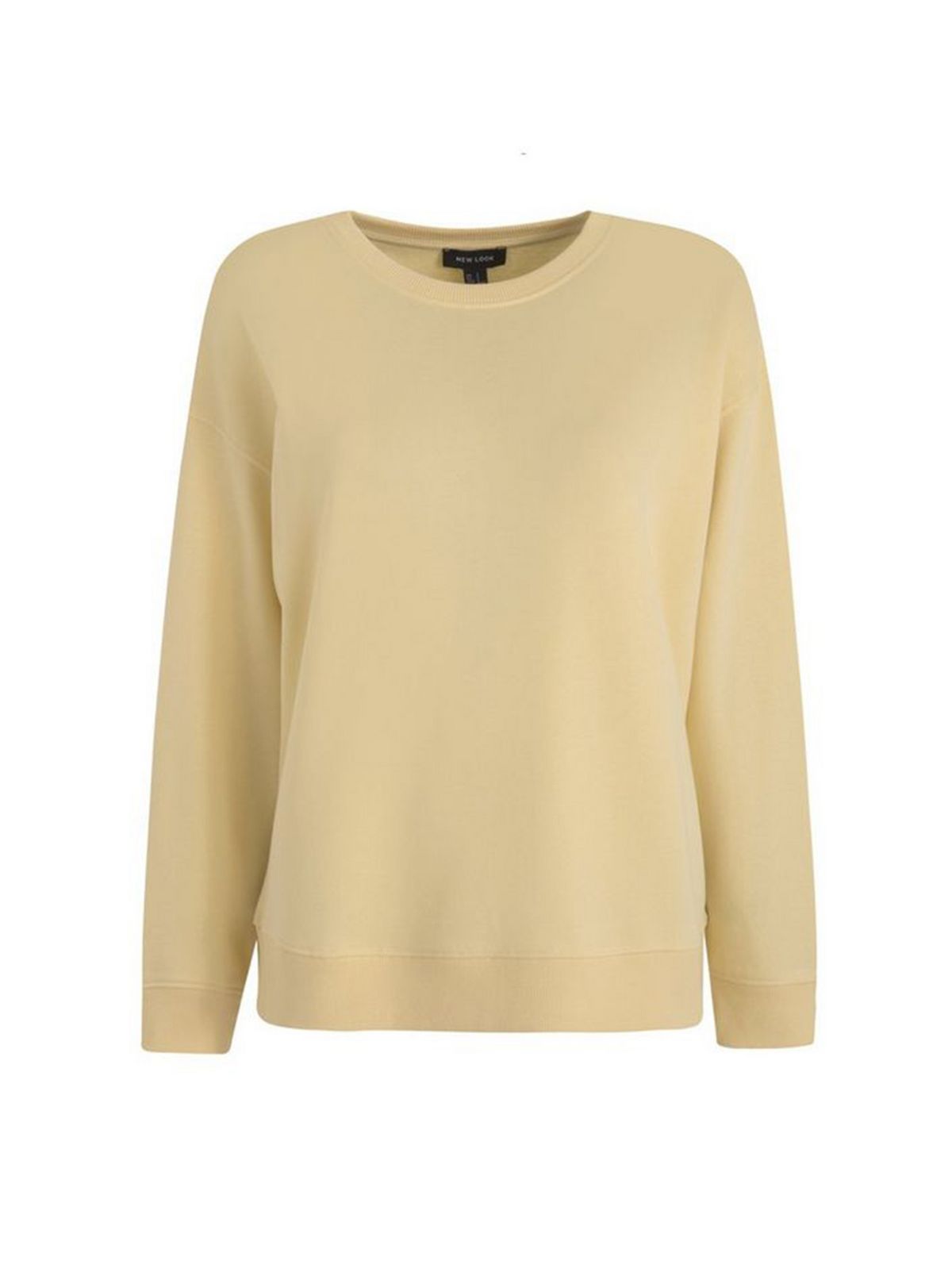 11. Pale Yellow Jersey Sweatshirt - £15.99
Right now, we can never have too many sweatshirts in our wardrobes, fact. Ever wondered which one is our most feel-good style on-site RN? Take a look at this happy yellow jumper, the secret is out.
Shop now
12. Camel Roll Neck Jumper - £19.99
As the days start to get a little cooler and we are reunited with last year's jumpers, the time is right to add something new to your knitwear shelf: a camel-coloured roll-neck made from Kind fabrics.
Shop now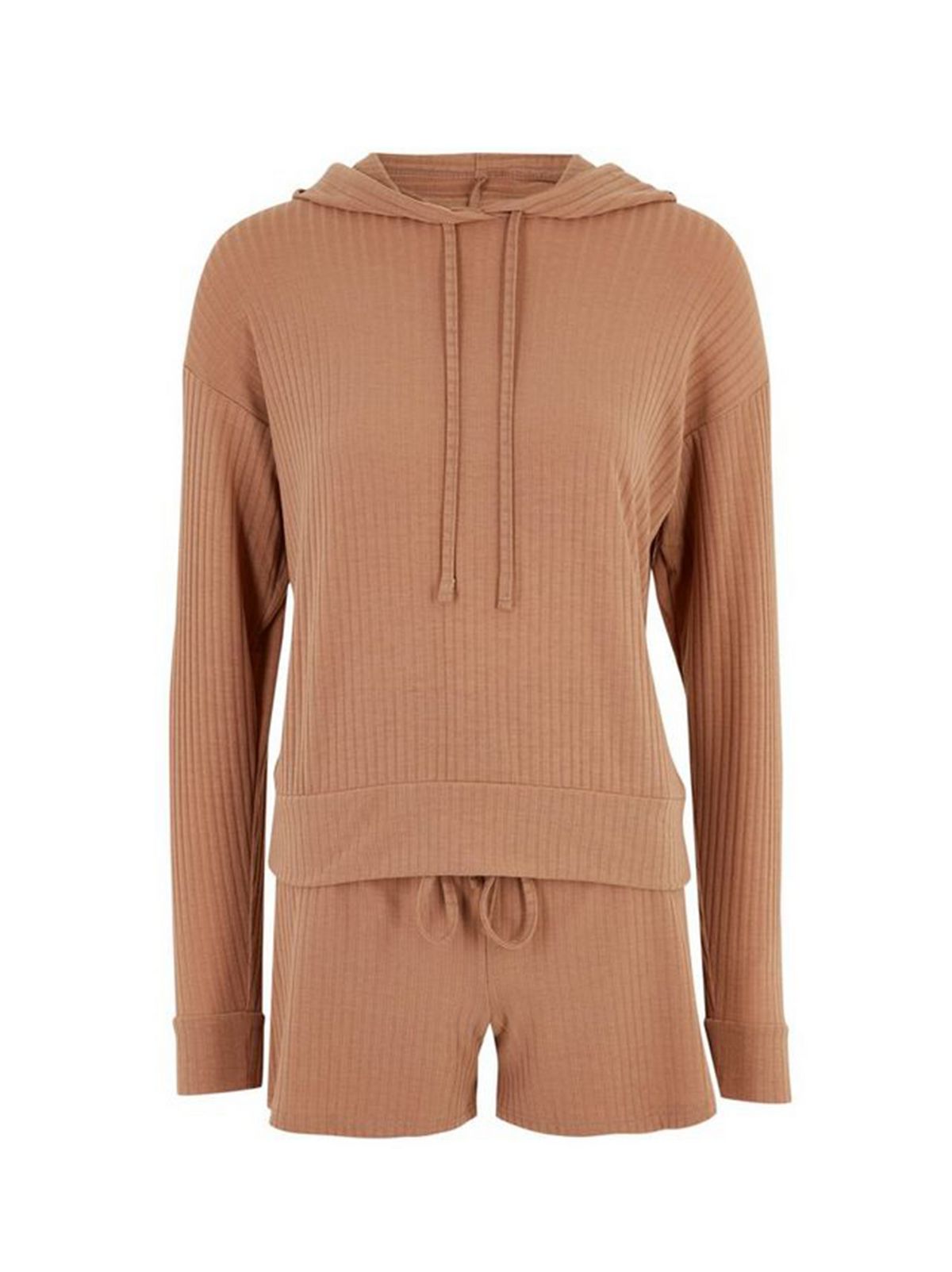 13. Camel Ribbed Hoodie and Shorts Set - £19.99
They say that best things in life come in twos – which is why this ribbed hoodie comes with an identical pair of shorts. At £19.99 for both pieces, the coordinating trend has never looked so good.
Shop now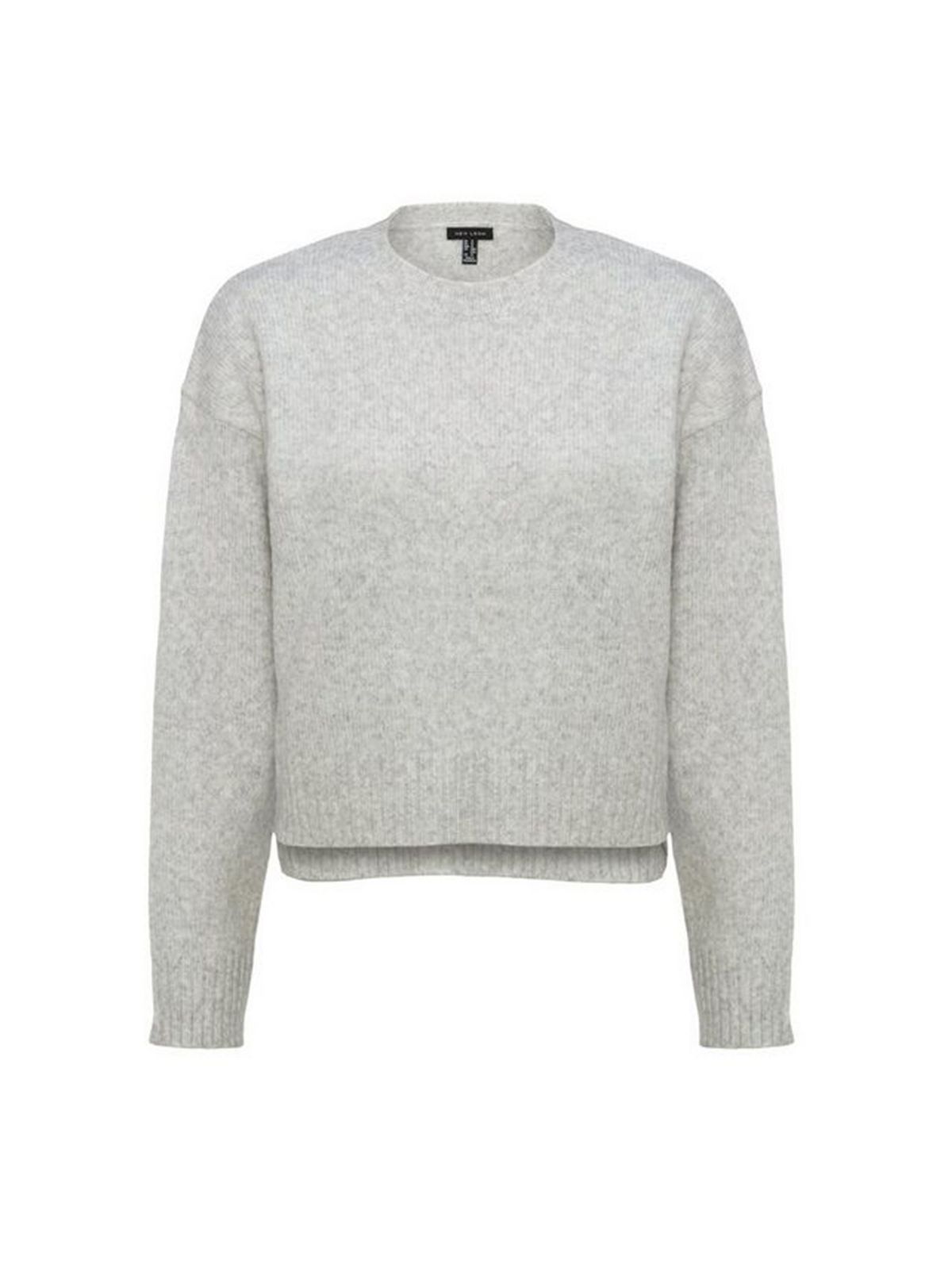 14. Pale Grey Fine Knit Crew Neck Jumper - £15.99
Fine-knit fabric and slightly shorter at the front, this jumper works perfectly for the current knit-on-knit-off weather. Plus, although it comes in three other shades, this light grey version is probably our fave. 
Shop now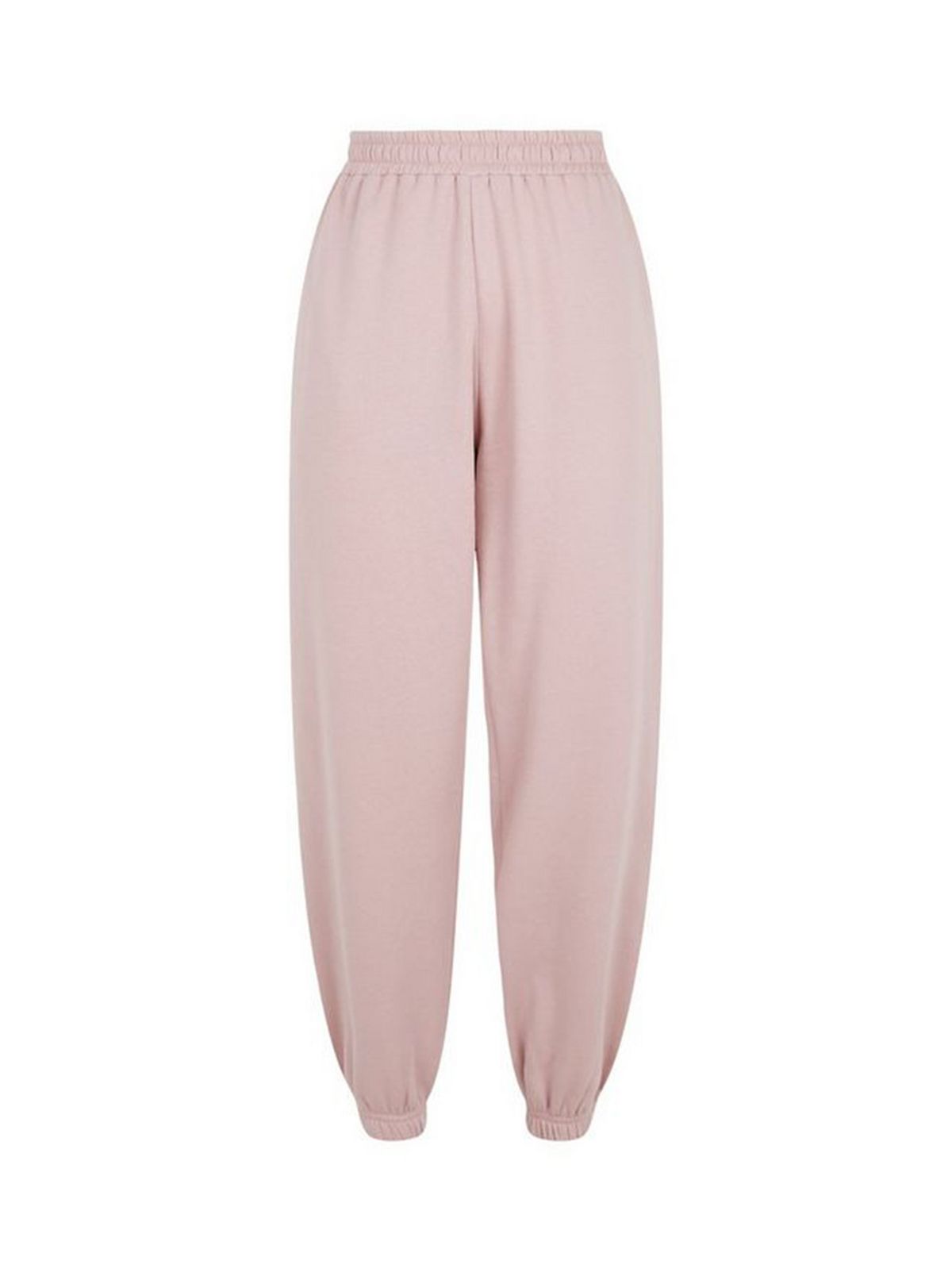 15. Pale Pink Cuffed Joggers - £15.99
A sweet idea: add some sherbet pink joggers to your Monday-Friday rotation to make your wfh uniform feel new again. When more cosiness is needed, throw a pink sweatshirt into the mix.
Shop now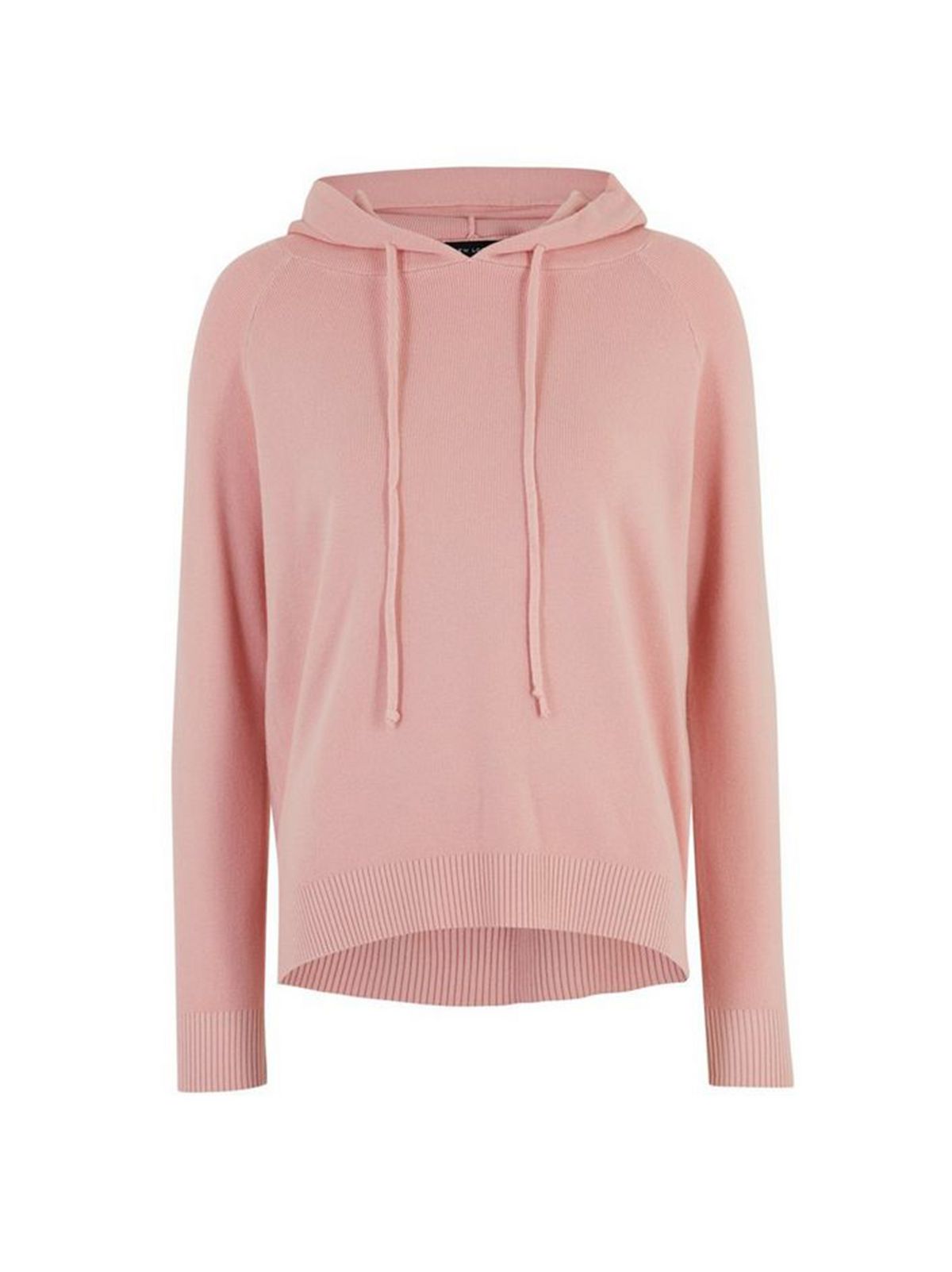 16. Pink Knit Hoodie - £19.99
ATM, a pink knitted hoodie is our go-to lightweight layer. Not only do we TOTALLY love the pretty shade, but it fits perfectly under the oversized blazer that we want to debut for our return to the office.
Shop now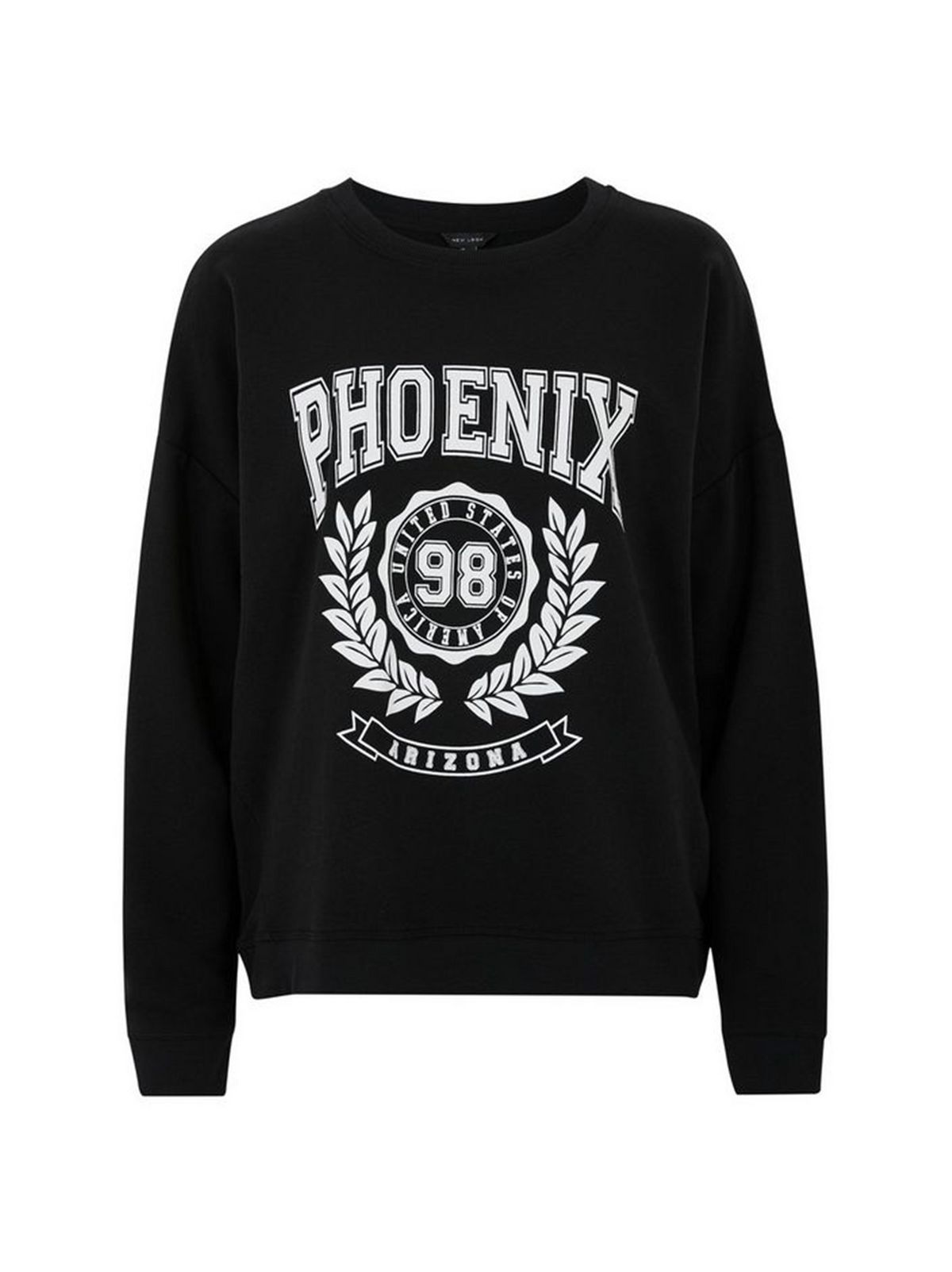 17. Black Phoenix Arizona Logo Sweatshirt - £17.99
Dress for the dream holiday you'd like to go on in 2021 with this season's round of destination-print sweaters. Worn with jeans, or cycling shorts for the last weeks of summer, it's one of our top transitional pieces. 
Shop now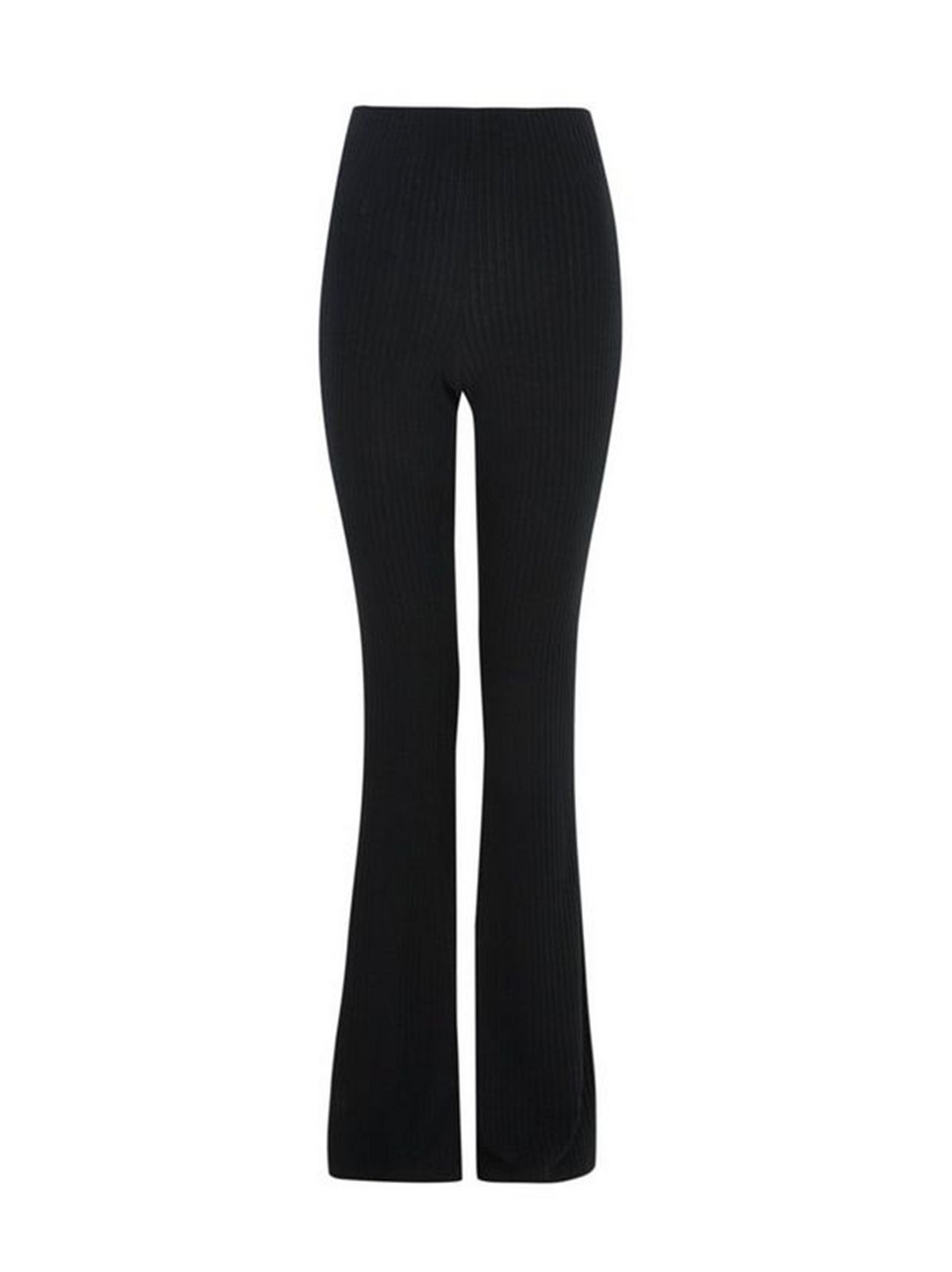 18. Tall Black Ribbed Flared Leggings - £12.99
Faithful to flared jeans? SAME. Searching for a knitted alternative? SAME, again. We think that these ribbed leggings with a flared leg and slim fit are probably the best place to start. So 90s. So good. 
Shop now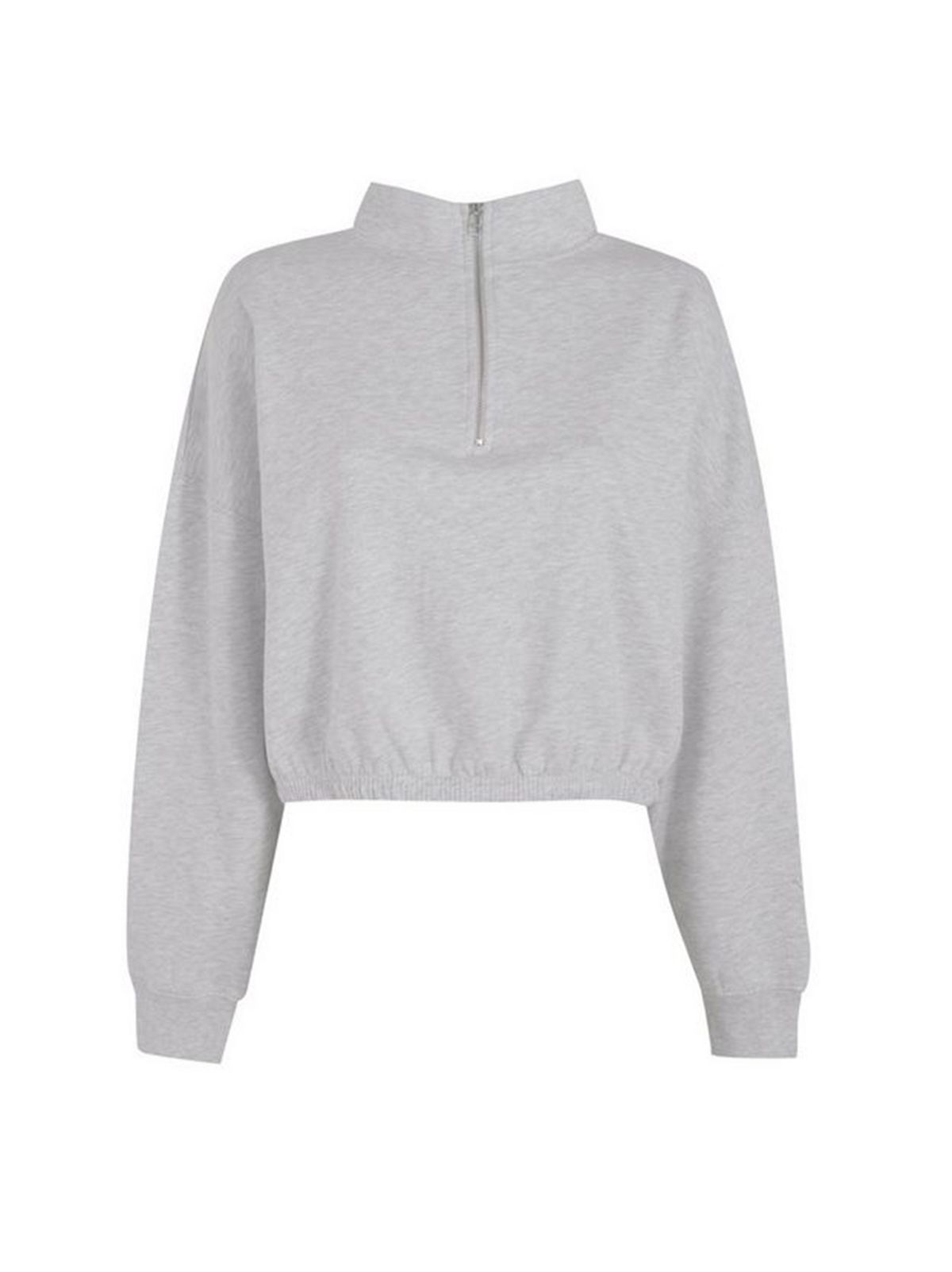 19. Pale Grey High Zip Neck Sweatshirt - £19.99
When grey sweatshirts are concerned, the higher the neckline the better. Opt for a version with an elasticated waist and a zip-front detail for extra style points.
Shop now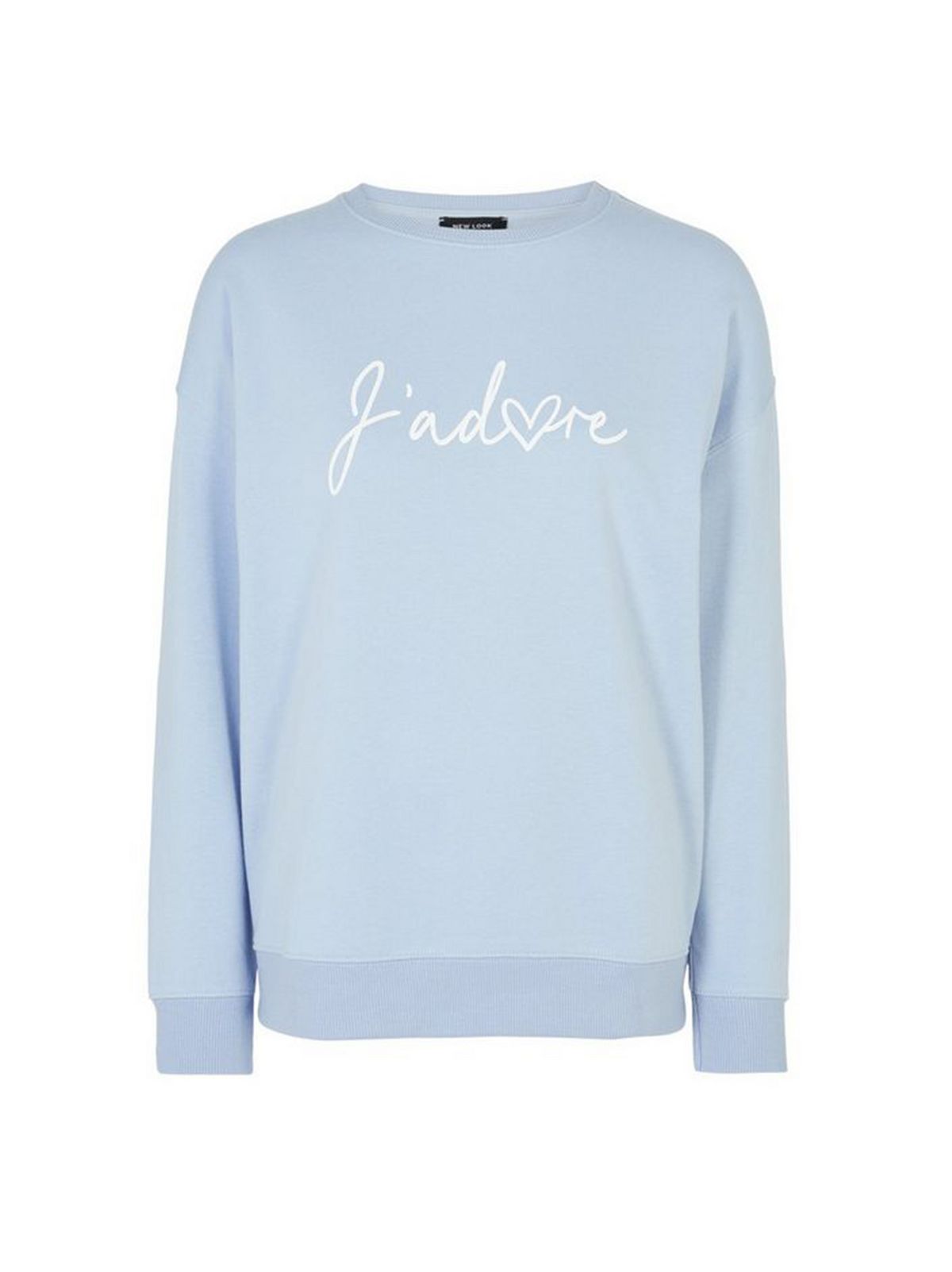 20. Blue J'Adore Slogan Sweatshirt - £17.99
The crew-neck sweater that we all know and love has taken a much more positive turn for the new season. Expect happy slogans like "J'adore", light blue colourways and (lots of) smiles.
Shop now