Skip to content
Skip to navigation
New Arrivals
7 Faux Fur Coats The Queen Would Love
by Emma Menteath, Editorial Lead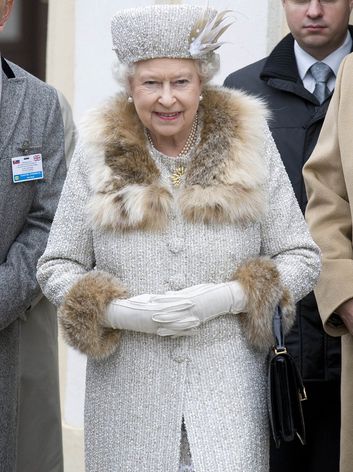 Breaking News from Buckingham Palace: The Queen will no longer be wearing real fur!

The Queen's senior dresser and personal advisor of 25 years, Angela Kelly, broke the news in her latest memoir. According to Kelly, The Queen first started to move away from wearing real fur at the beginning of this year in line with numerous other designers refusing to work with real fur.

"If Her Majesty is due to attend an engagement in particularly cold weather, from 2019 onwards fake fur will be used to make sure she stays warm," Kelly wrote.

So, in honour of The Queen's decision, we've handpicked seven faux fur coats fit for a Queen.