Skip to content
Skip to navigation
Who's Wearing What
8 Styles that Male Celebrities are Wearing this Winter
by Adam Fletcher, Copywriter
As we get ready to welcome winter, we round-up the key pieces to know in menswear now, and the next big things for the months to come. Expect practical overcoats partnered with double denim, check prints on lightweight jackets, and new ways to wear the classic suit. Whatever events you've got planned, let these eight male celebrities demonstrate how to dress for the colder days in style.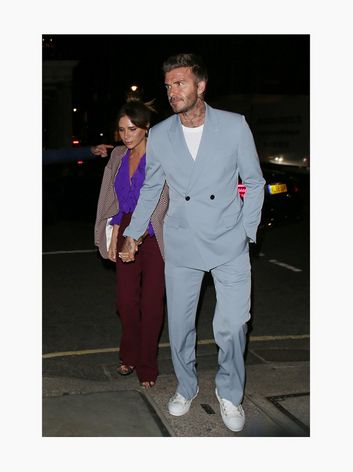 1. David Beckham at Victoria Beckham's Fashion Week dinner party
This winter, men's tailoring takes a baggy turn. Introduce an oversized suit to a plain T-shirt and trainers like David at Victoria Beckham's Fashion Week party.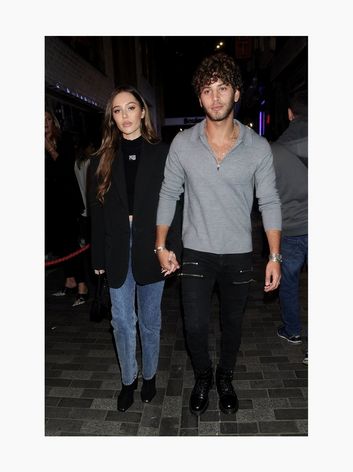 2. Eyal Booker at Cara Delevinge's London party
Whether they're on knitted tops, jeans or boots, Eyal Booker proves that there's one detail updating every guy's cold-weather looks - zips. Offset with gold-tone accessories.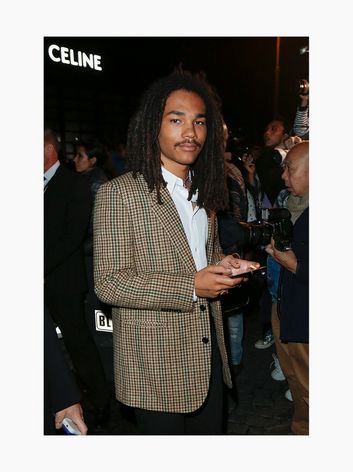 3. Luka Sabbat at Paris Fashion Week
When you need something that's a little smarter – but not too formal – Luka Sabbat says that we should be looking to a check-print blazer. If you're all about shirts, wear yours open-neck.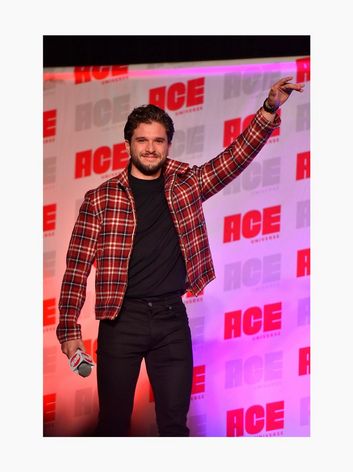 4. Kit Harrington at Comic-Con
All-black looks don't have to be boring. Get inspired by Kit Harrington at Comic-Con and separate dark colours with tartan-inspired layers thrown over the top.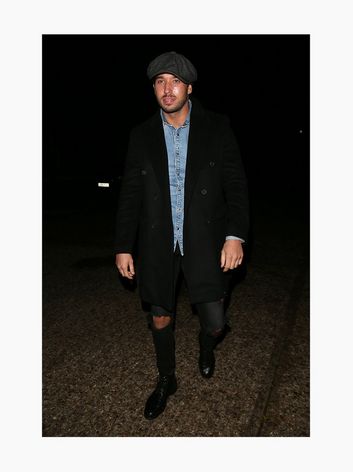 5. James Lock at 'The Only Way is Essex' TV show filming
Double denim works best when you combine your blue pieces with darker colours and washes. For James Lock, a smart overcoat and flat cap are also essential.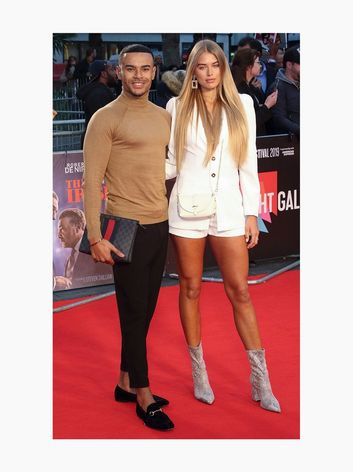 6. Wes Nelson at 'The Irishman' film premiere
More snug than we've known them before, but still roomy enough to allow for movement, meet the muscle-fit knit – as worn by Wes Nelson. Tailored, cropped trousers finish the look.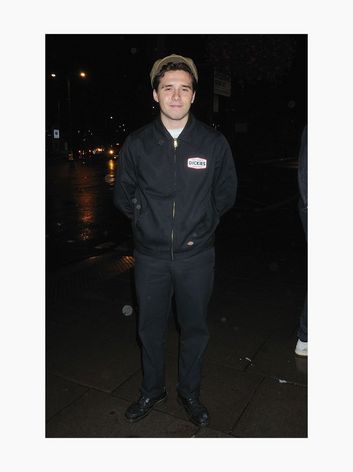 7. Brooklyn Beckham at a private dinner at Maddox Gallery
For those days when it's not cold enough for a heavy coat, try a lightweight jacket. Like Brooklyn Beckham at the Maddox Gallery, opt for one with a difference (slogan prints).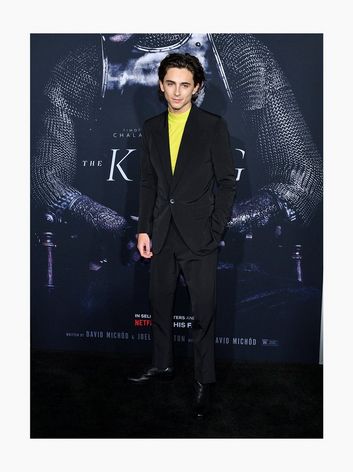 8. Timothée Chalamet at 'The King' film premiere
Plain or printed, Timothée Chalamet shows that suits work all year round. Right now, we're seeing guys experiment with bright pops of colour worn underneath.