Skip to content
Skip to navigation
Who's Wearing What
8 Ways Celebs Are Styling Their Jeans This Winter
by Emma Menteath, Editorial Lead
We love it when our favourite celebs and style icons wear outfits we actually have in our wardrobes. We've pulled together some of our favourite jean looks from the last month. From Emily Ratajkowski in a timeless checked blazer to Kaia Gerber perfecting that off-duty style, here's 8 celeb denim looks you can actually wear this winter.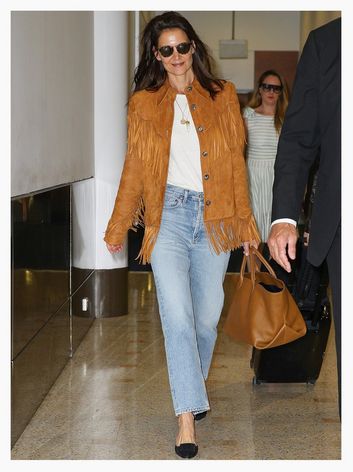 1. Katie Holmes
Our new favourite style icon, Katie Holmes, looks unbelievably good in a simple pair of jeans and a western jacket.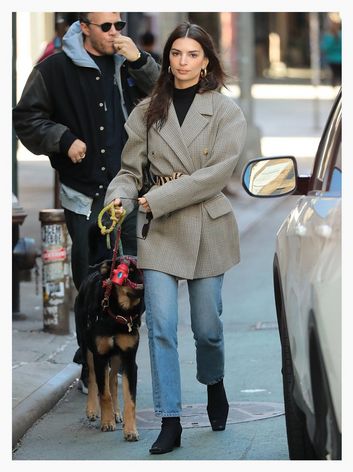 2. Emily Ratajkowski
We think Emily Ratajkowski just found our new work outfit – mom jeans, a roll-neck and a belted check blazer.
3. J.Lo
J.Lo embraces the season's tonal trend by teaming her jeans with all-blue items. Daring, but we love it. If an all blue outfit is too much for you, try the look in a more neutral shade – like browns or creams.
4. Kaia Gerber
Kaia Gerber perfects her off-duty style in bootleg jeans and a leather coat. Baseball hat optional, but we highly recommend it.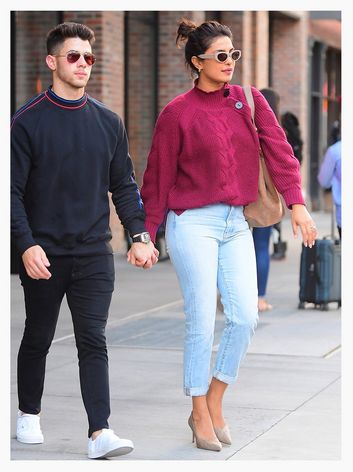 5. Priyanka Chopra
For a dressed-up but versatile weekend look, we suggest taking style notes from Priyanka. Pair your jeans with a bold coloured knit and matching accessories.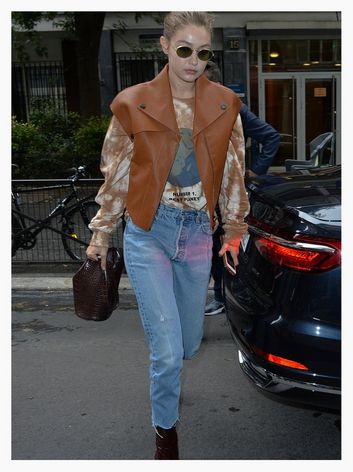 6. Gigi Hadid
Gigi opts for a triple leather combo worn with her jeans – mock croc bag, western boots and a leather gilet. We love the play on textures.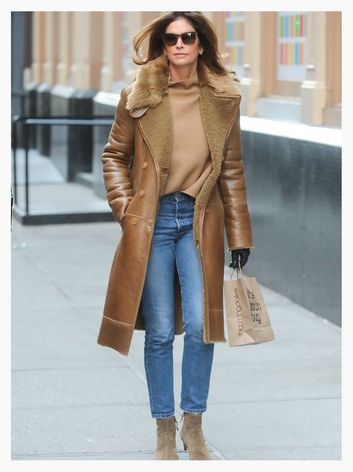 7. Cindy Crawford
Just like her daughter, Kaia Gerber, Cindy Crawford looks flawless in her jeans. We are all for her meet-the-jeans jumper and textured coat. Extra points for the leather gloves.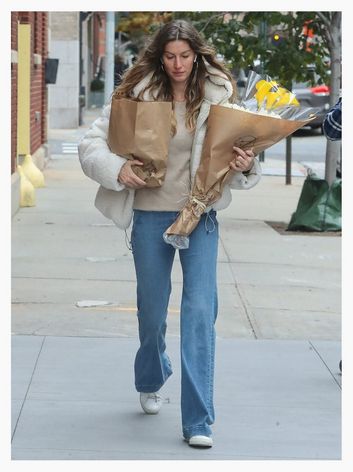 8. Gisele Bündchen
We'll be doing our next grocery run in a pair of slouchy jeans and teddy bear coat just like Gisele.