Skip to content
Skip to navigation
Who's Wearing What
Celeb Star Signs: Sagittarians Whose Style We Love
by Adam Fletcher, Copywriter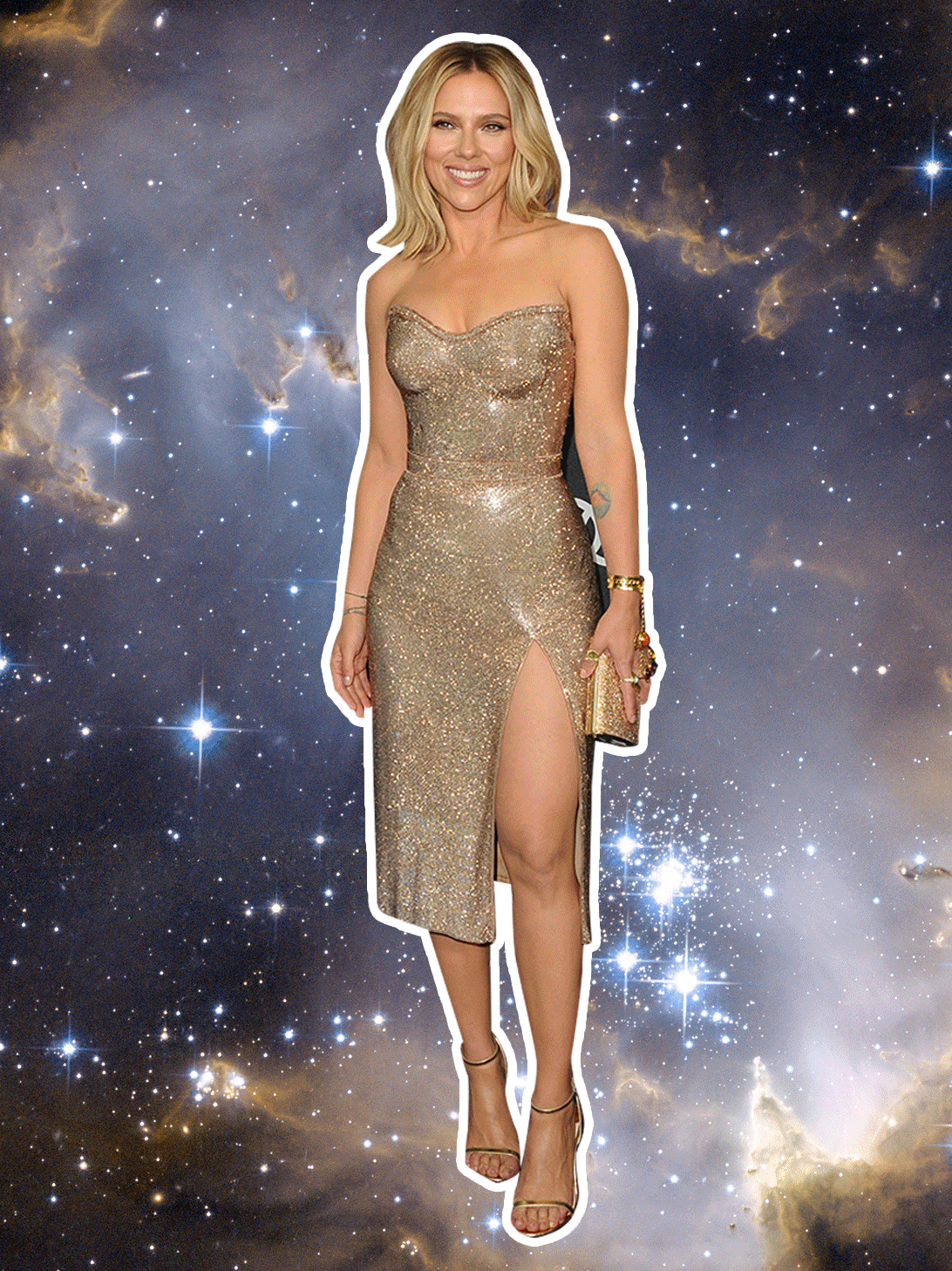 Right now, Jupiter moves into Capricorn. For Sagittarians, the planets have predicted that you're likely to start reaping the rewards of your hard work. But, while we might not be astrologers, we have forecasted whose fashion to channel this month – and, they all have a Sagittarian star-sign. From Taylor Swift to Tyra Banks, these are our favourite outfits from celebrities born between November 22 and December 21. Arranged in date order, let's reflect on their signature styles…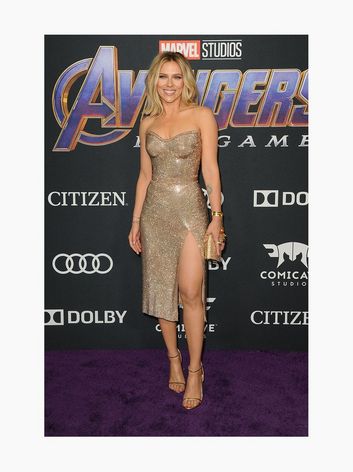 1. Scarlett Johansson, 22nd November
A film premier for 'Avengers: Endgame' calls for a standout look and even more statement accessories. Earlier this year, Scarlett set the tone for the event by wearing a metallic dress, strappy sandals and (tonnes of) gold jewellery.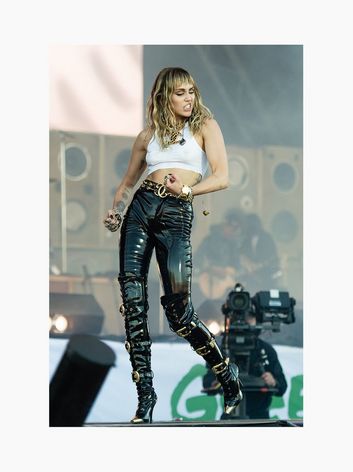 2. Miley Cyrus, 23rd November
Sagittarians are known for dancing to the beat of their own drum – and that applies to their wardrobe choices, too. So, we weren't the least bit surprised when Miley stole the limelight at Glastonbury Festival 2019.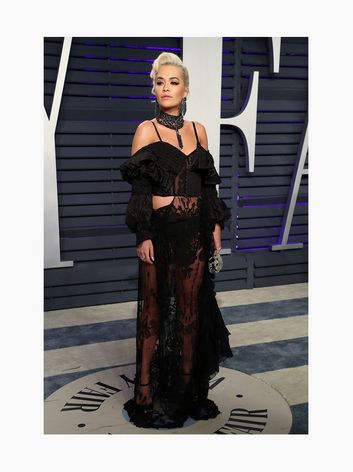 3. Rita Ora, 26th November
Never one to blend into the background, Rita Ora is further proof that Sagittarians don't follow the style rulebook. Here, at this year's Vanity Fair Oscar Party, Rita's look featured lace, ruffles, sequins…and more.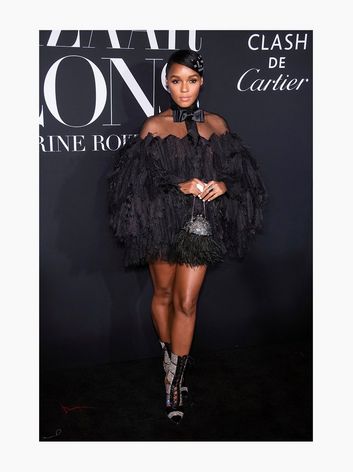 4. Janelle Monae, 1st December
Fun, fearless and adventurous, a lot of Sagittarians are proud to be just that. If ever there was a celebrity moment that summarised this sign's philosophy, it would be Janelle Monae at the Harper's Bazaar Icons Gala in 2019.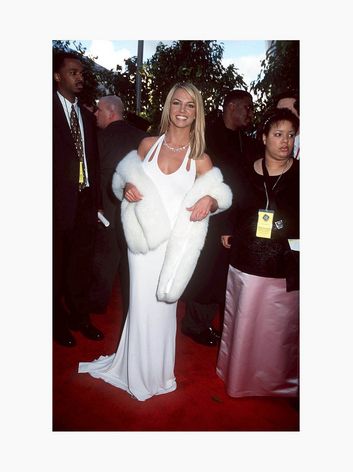 5. Britney Spears, 2nd December
Everyone knows that Sagittarians embrace change. So, just like her music, Britney's style is constantly evolving, too. At the Grammy Awards Ceremony in 2000, she opted for a white, floor-length dress and we're into it.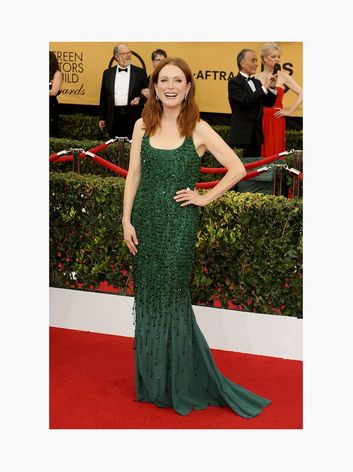 6. Julianne Moore, 3rd December
Possibly no other zodiac sign knows style quite like a Sagittarian. As expected, Julianna Moore makes one almighty entrance at the Screen Actors Guild Awards in 2015 in an emerald-green, glittery Givenchy gown.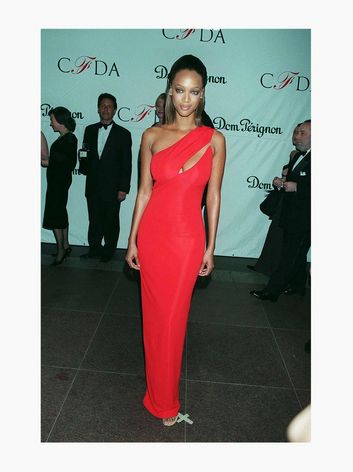 7. Tyra Banks, 4th December
Tyra Banks opened her wardrobe to a red, off-the-shoulder dress back in 1998 at the CDFA Awards. But, fast forward 21 years and we feel as though we're getting tempted by this look in 2019…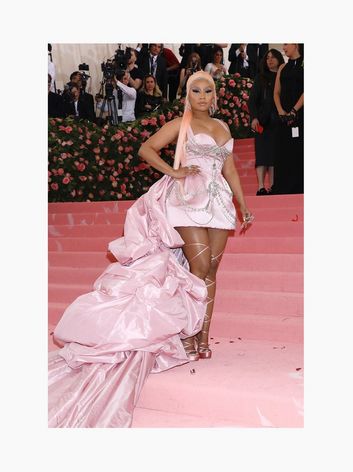 8. Nicki Minaj, 8th December
We don't know many who could make a big dress with an even bigger train look this good. But, fellow Saggie Nicki Minaj did just that when she arrived at the Costume Institute Benefit earlier this year.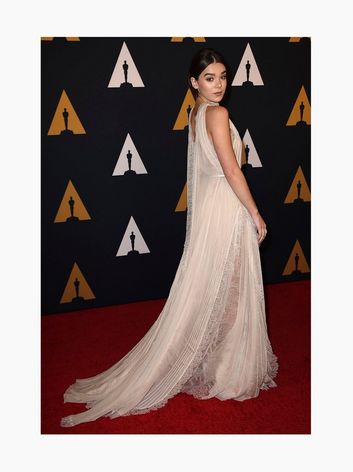 9. Hailee Steinfeld, 11th December
Actress Hailee Steinfield is famous for her striking silhouettes. But, right here, at the Governors Awards in 2016, it's the free-flowing fabric and soft shades that are getting all our attention..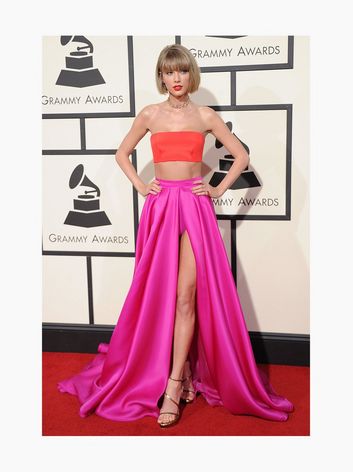 10. Taylor Swift, 13th December
In a Versace bralet and skirt, Taylor Swift wore one of our favourite outfits at the Grammy Awards in 2016. And, by unexpectedly clashing red with shocking pink, this was one of the looks that gave her style icon status.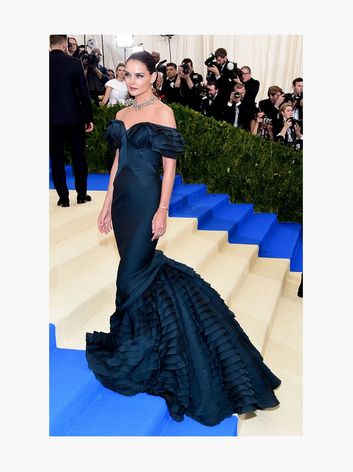 11. Katie Holmes, 18th December
Everything that actress Katie Holmes wears soon turns to fashion gold. Earlier this year it was a barely-buttoned cardi over a bra, in 2017 (at The Costume Institute Benefit) it was this mermaid-style, Zac Posen dress.