Skip to content
Skip to navigation
Who's Wearing What
Gigi Hadid Has the Coolest New Mom Style
by Emma Menteath, Content Lead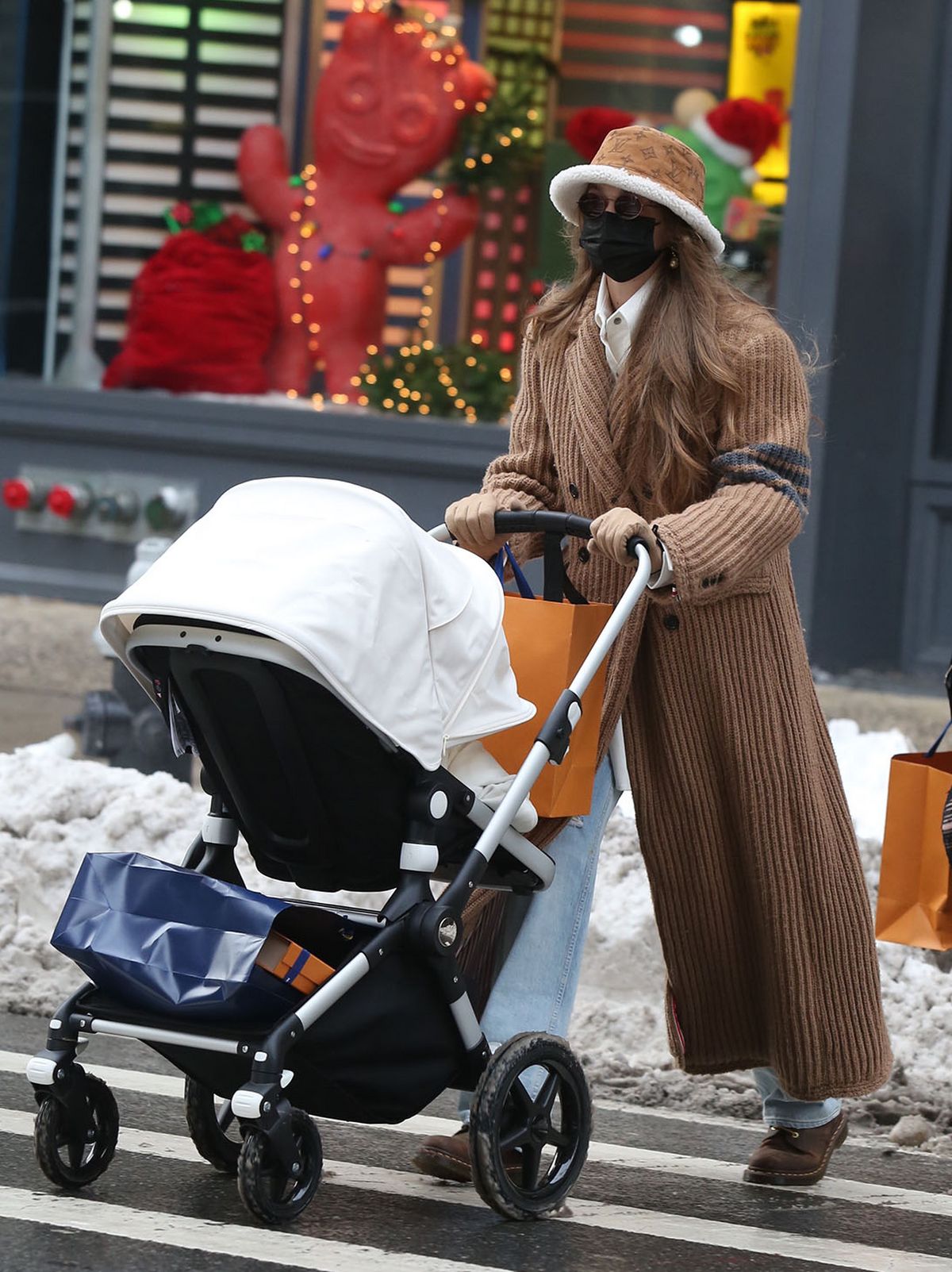 When Gigi Hadid announced her lockdown pregnancy last year, we all knew Gigi was going to be that cool kind of mom - after all, she is a supermodel – and last week she proved us right as she stepped out in New York City for a mother-daughter outing looking seriously stylish.

Gigi looked oh so cosy on her holiday walk in a button up coat  comfy, jeans  and the season's must-have winter accessory, a fluffy bucket hat - ideal for those icy morning walks or afternoon errand runs. Gigi kept her look simple by styling her outfit with a pair of chunky boots , hideaway sunglasses and of course, safety first, a black face cover.

While the new mom recently announced that she's "back in the office, but bein' a momma is a job like no other" staying effortlessly stylish is clearly second nature to this "momma".