Skip to content
Skip to navigation
Who's Wearing What
Hairstyles Worth Screenshotting for Your Next Hair Appointment
by Chloe Wilshere, Content Creator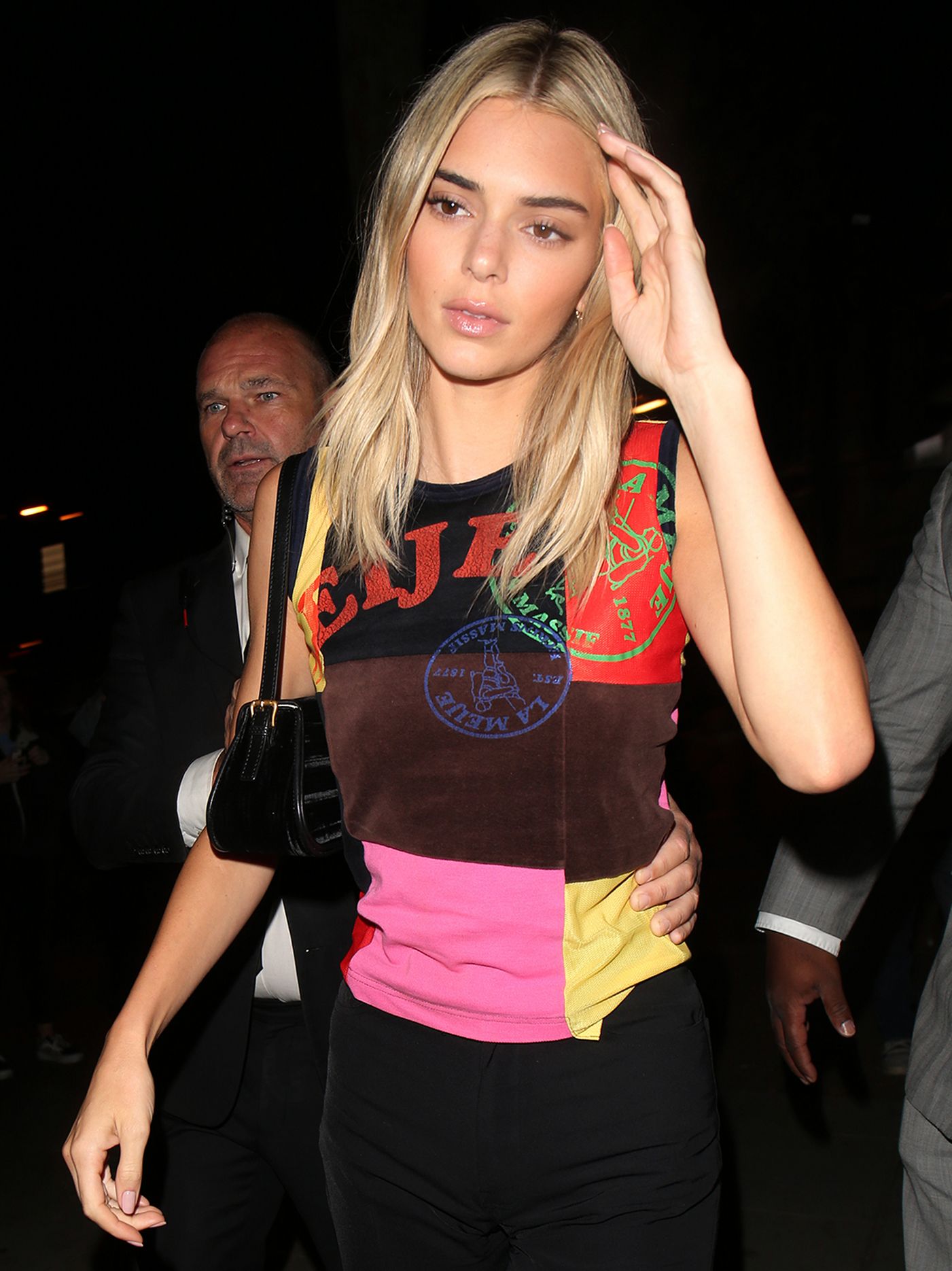 If you haven't had time to get to the hairdressers to sort out your lockdown hair just yet, we know how eager you're feeling to get back into that salon chair. As it's been so long since we had our hair professionally 'done', we're excited about a major change and good hairstyle refresh. So if you're in need of some inspiration to screenshot and take with you to your next appointment, then you're in luck as we've rounded up 18 current hairstyles we love and done the screenshotting for you.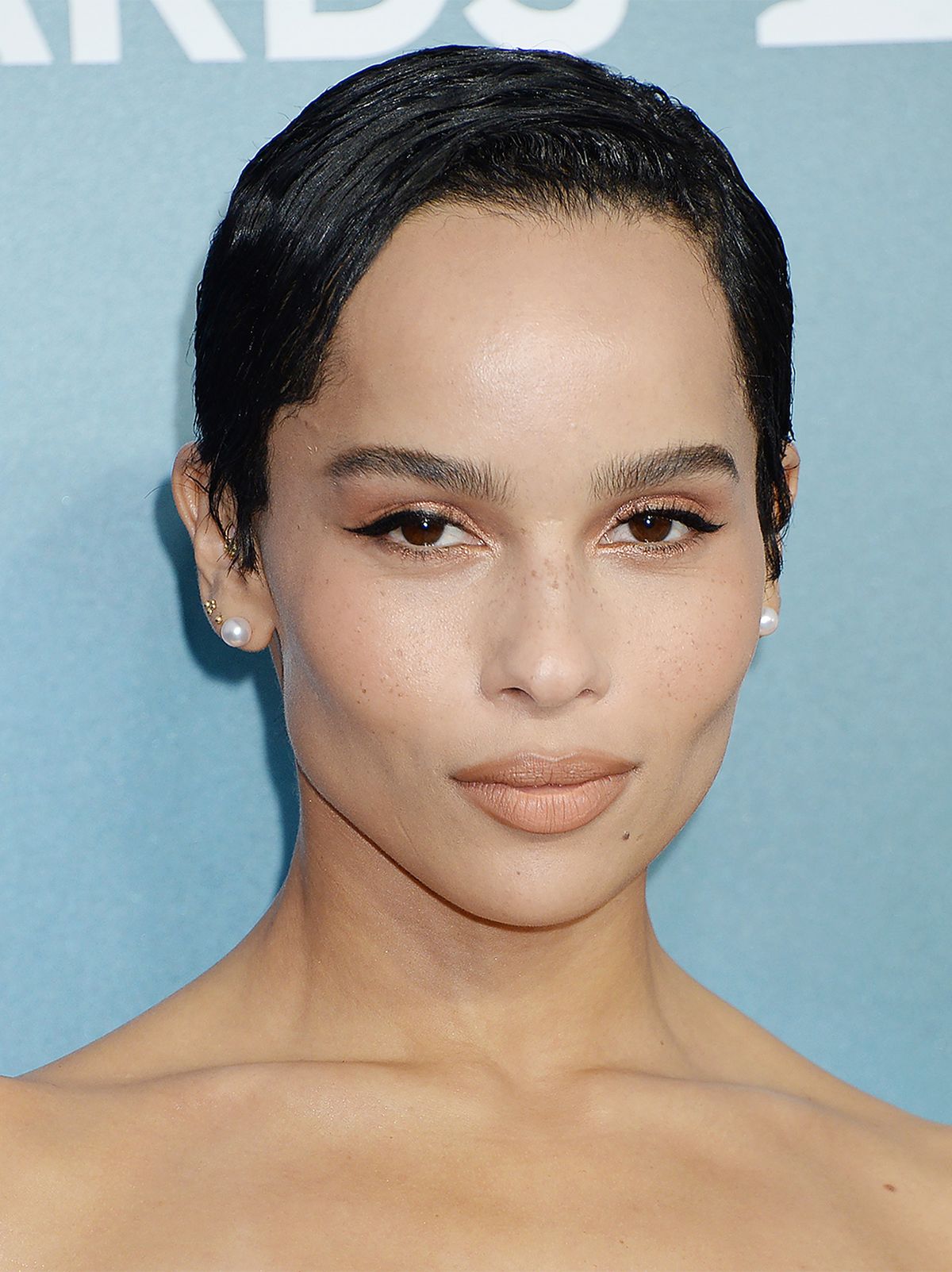 1. Zoe Kravitzs' Pixie Cut
Whether your short locks have majorly grown out in the last 4 months, or you're eager to have a major hair change then look no further than Zoe Kravitz's pixie cut.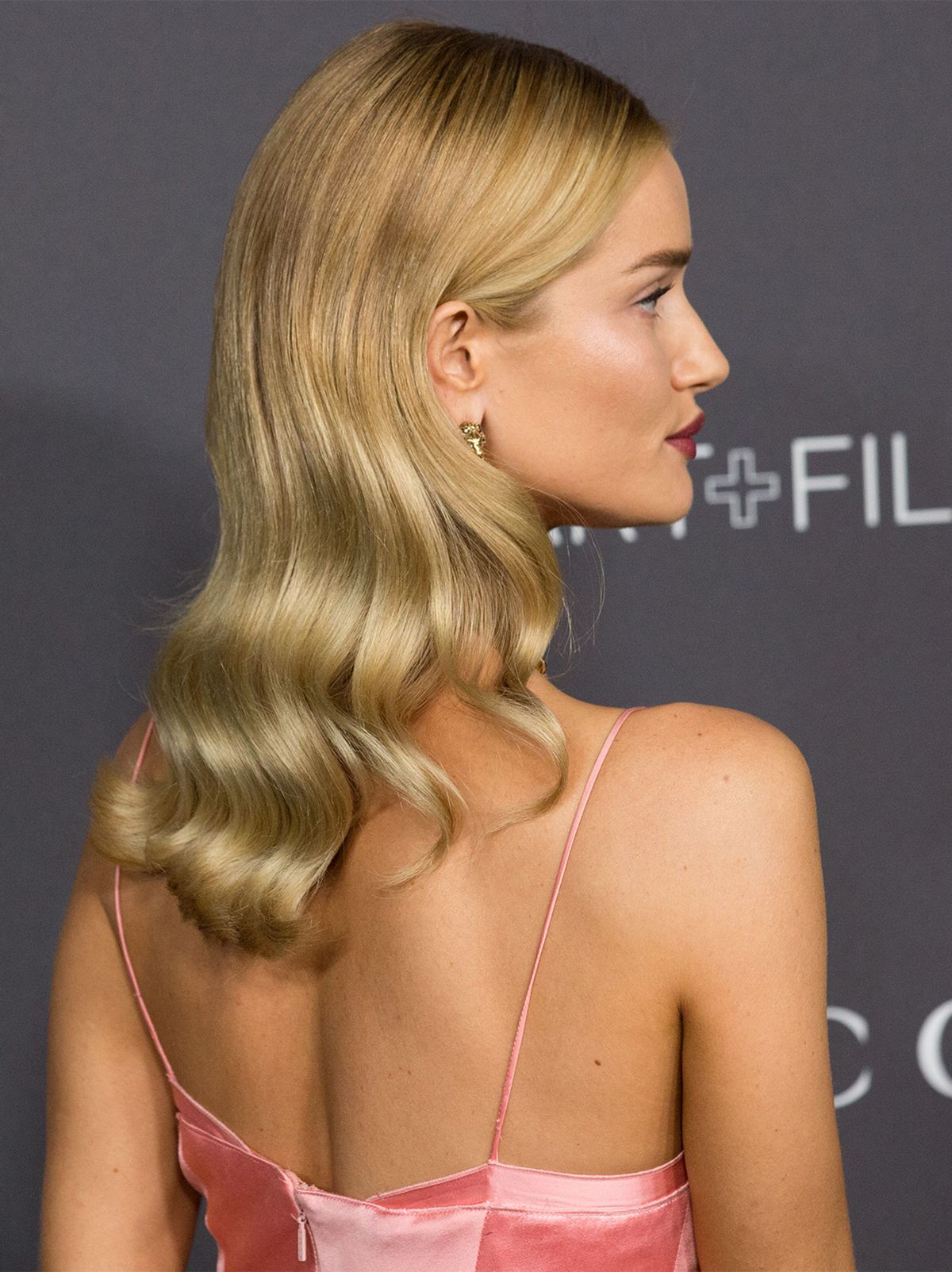 2. Rosie Huntington Whiteley's Butter Blonde Tone
If you need to freshen up your blonde locks then you may want to take inspiration from Rosie Huntington Whiteley. We love her glowing buttery tones.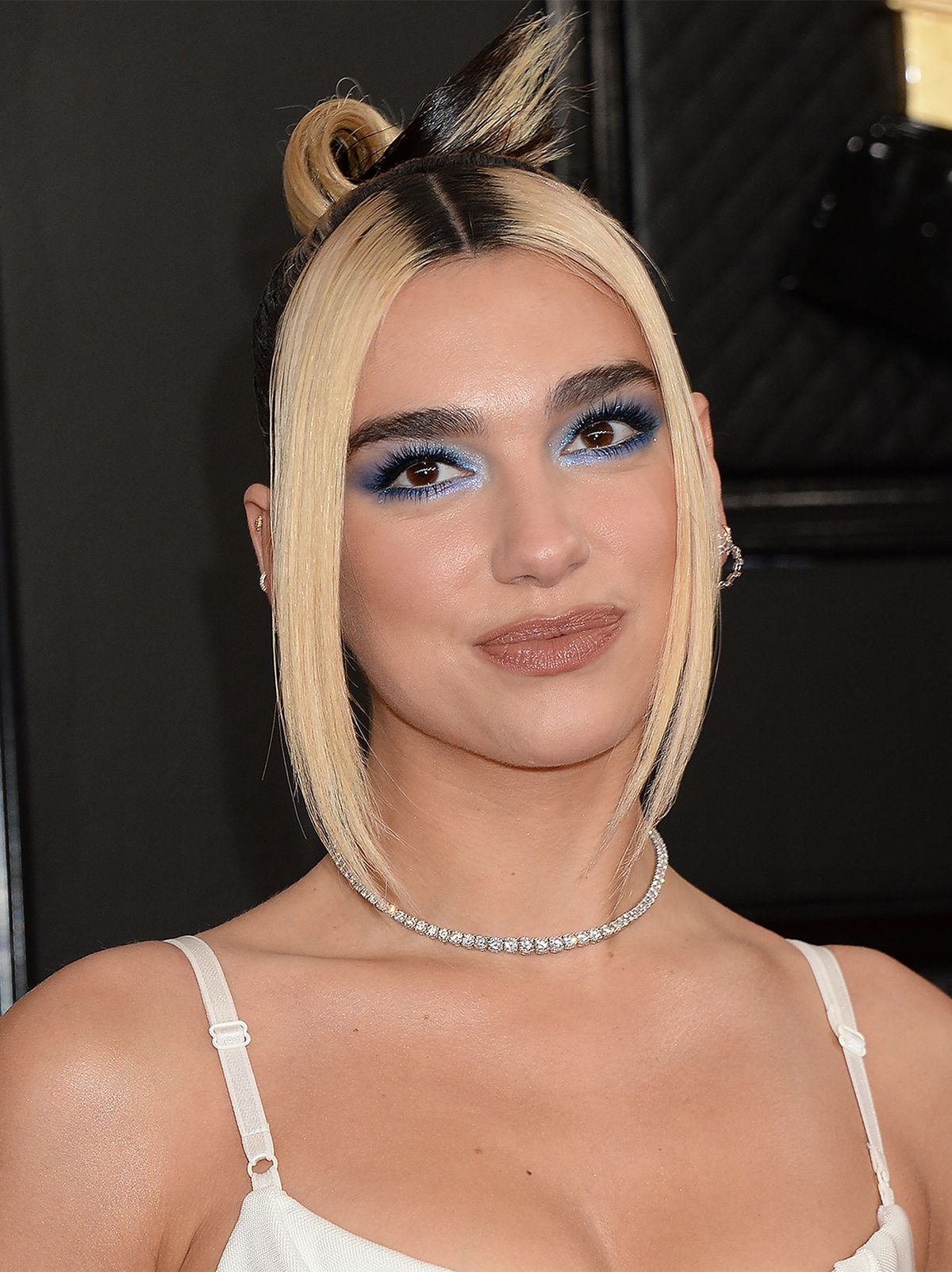 3. Dua Lipa's Two Tone Hair
We can't help but love Dua Lipa's two-tone hair and we've got major hair envy over it. So if you're brave enough, we definitely recommend doing a Dua.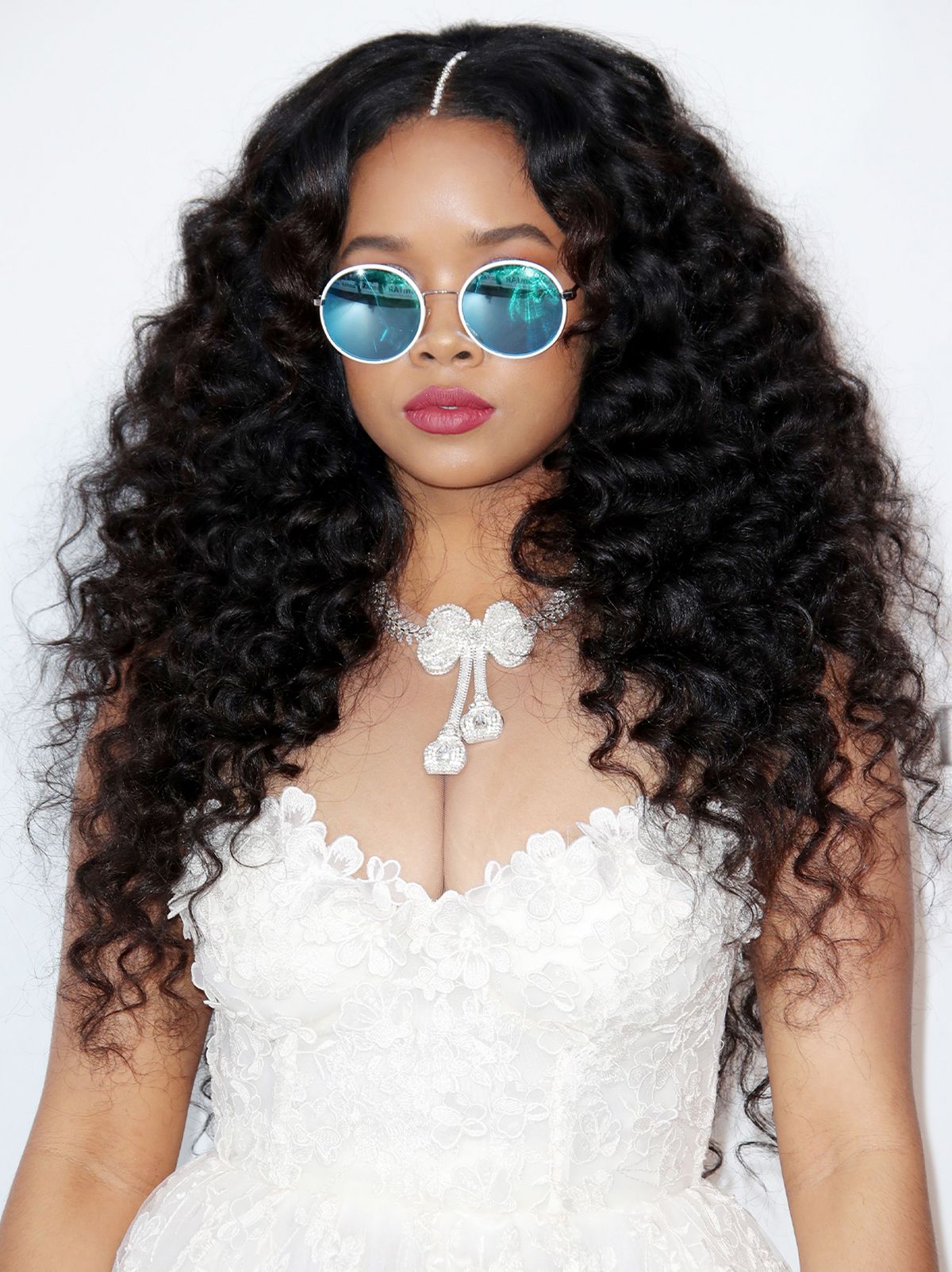 4. H.E.R's Volumous Curls
If it's curls and volume you're after then this image of H.E.R is what you'll want to show your hairdresser.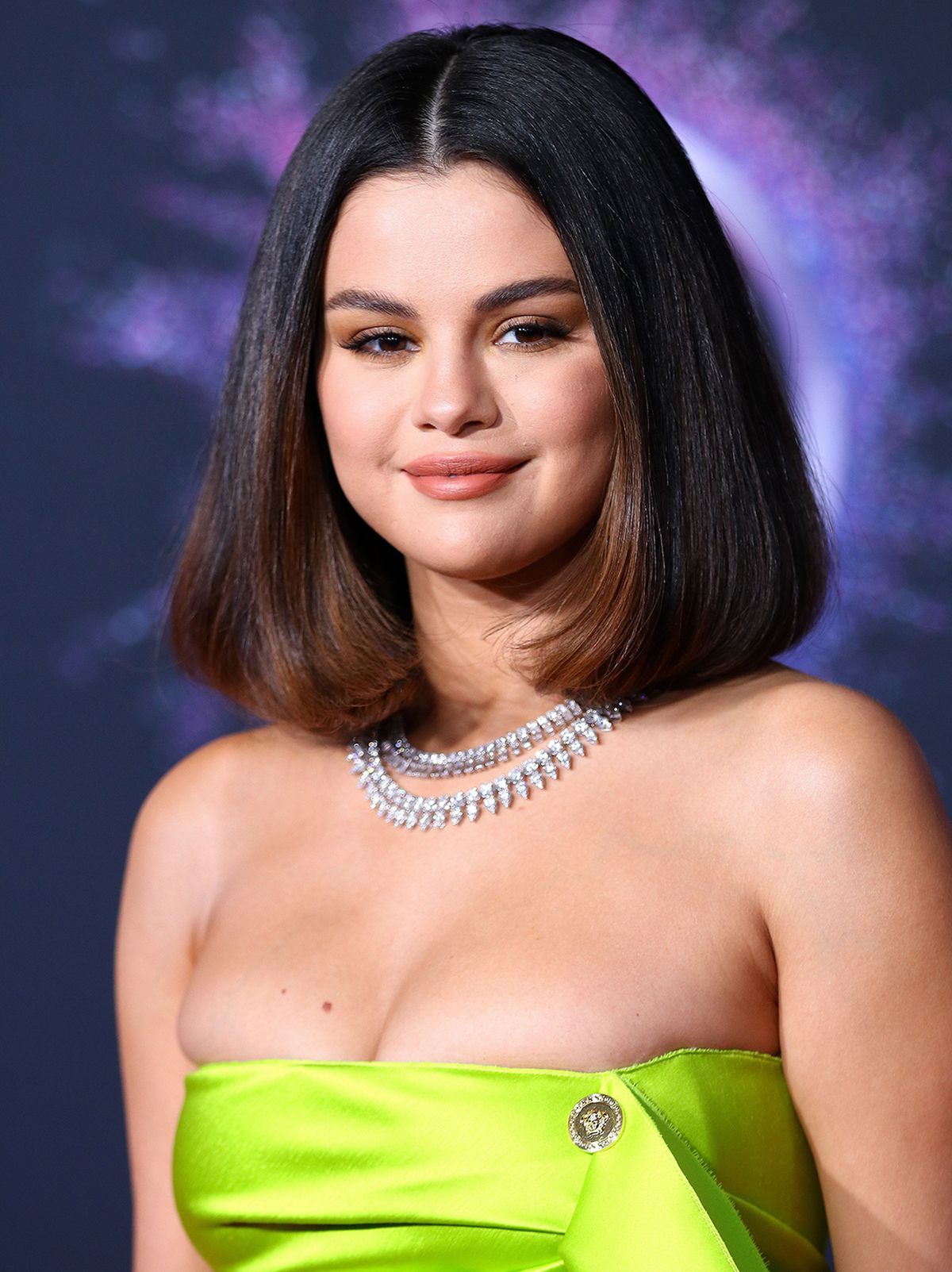 5. Selena Gomez's Blunt Bob
If your hair is seriously in need of a good cut you might want to eye up Selena Gomez's blunt bob style as inspiration.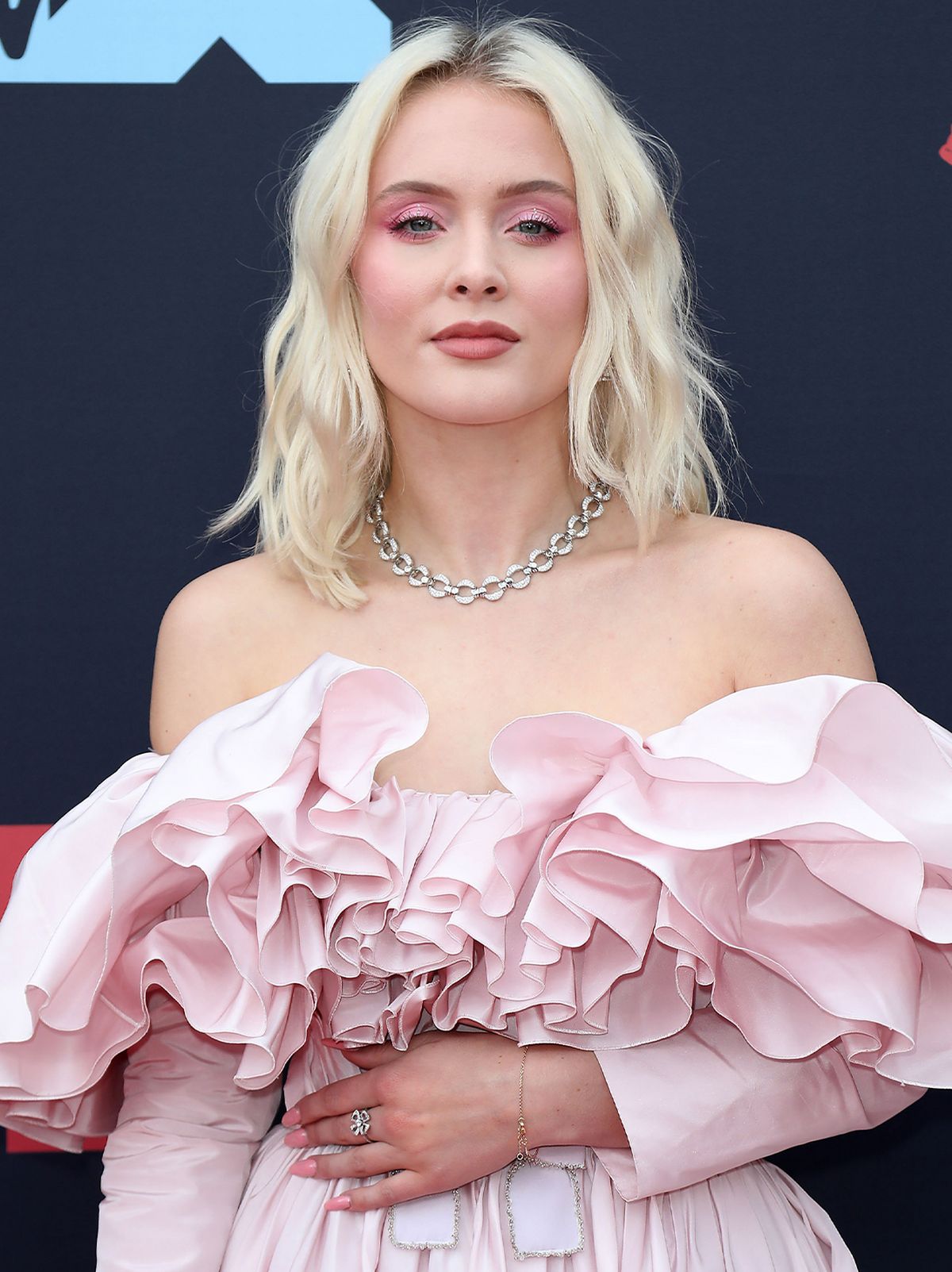 6. Zara Larsson's Bleach Blonde
We love a bleach blonde and now is the perfect time of year to make the transition to bleach blonde, just like Zara Larsson.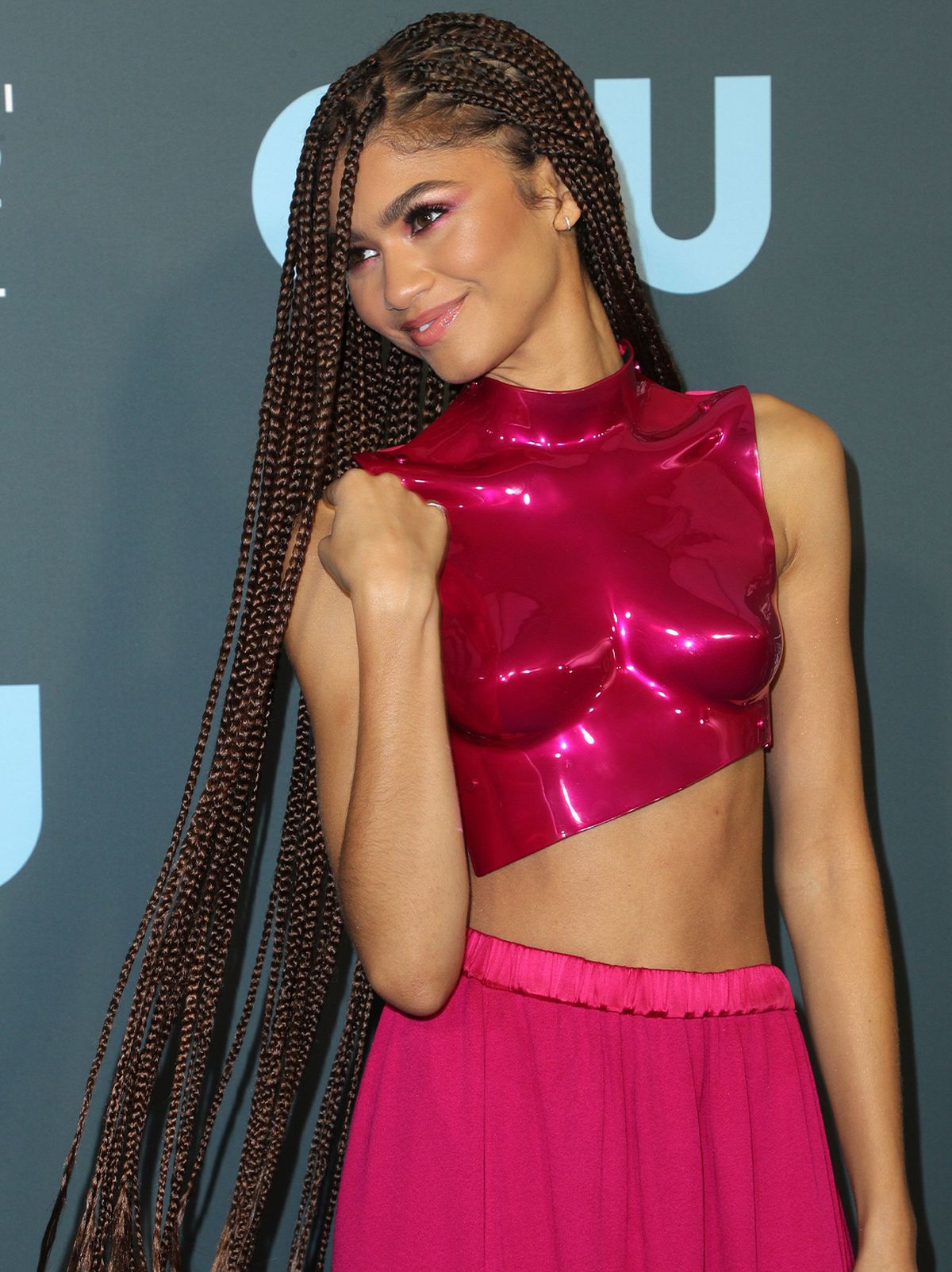 7. Zendaya's Ultra Long Braids
If you're looking for a post-lockdown major transformation, look no further than Zendaya's eye-catching ultra-long box braids.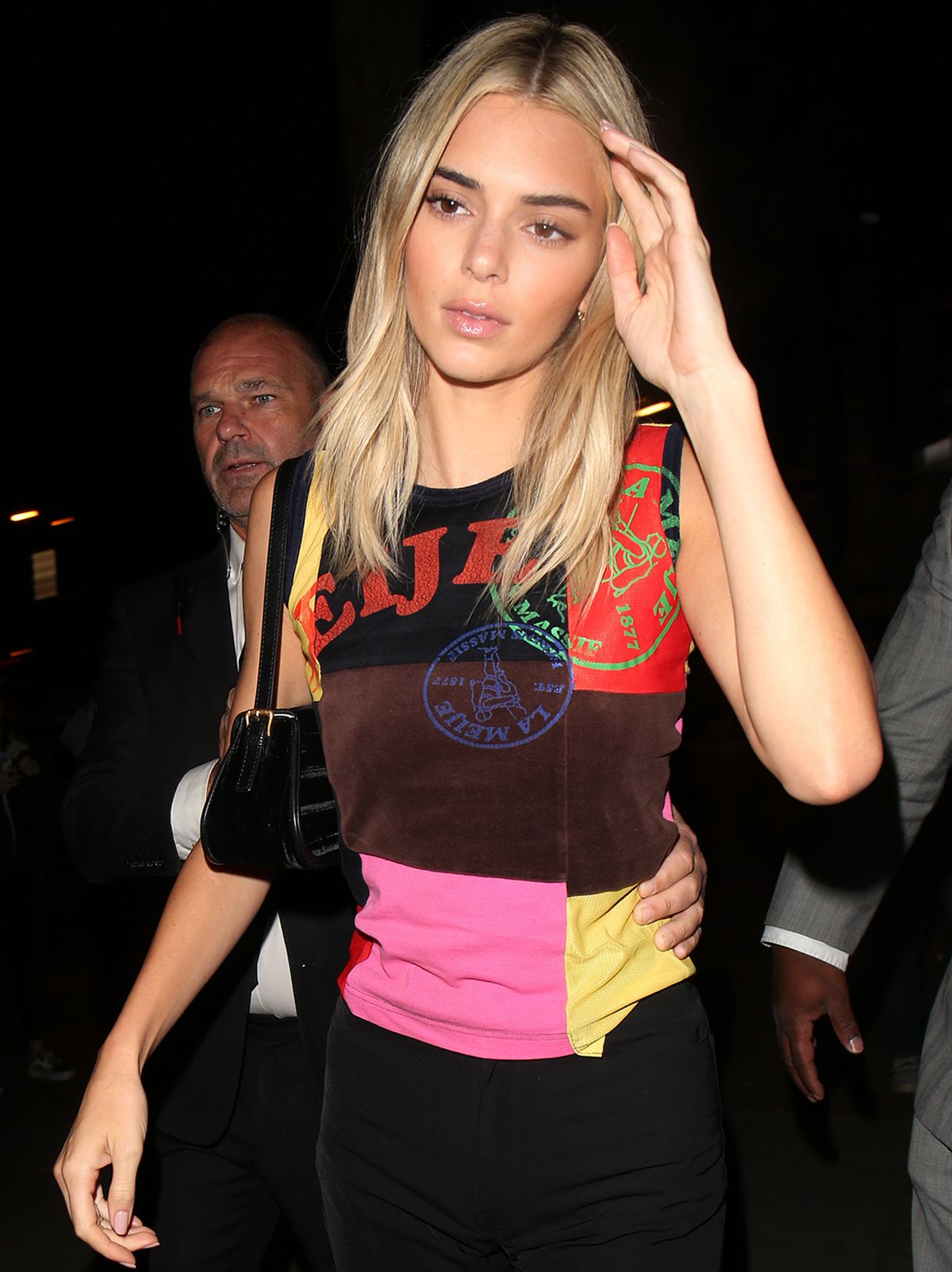 8. Kendall Jenner's Blonde Transformation
How can we forget that time Kendall Jenner went blonde for approximately… 3 days. If you're a brunette and looking for a major transformation, then Kendall's blonde 'do is definitely one for you to try.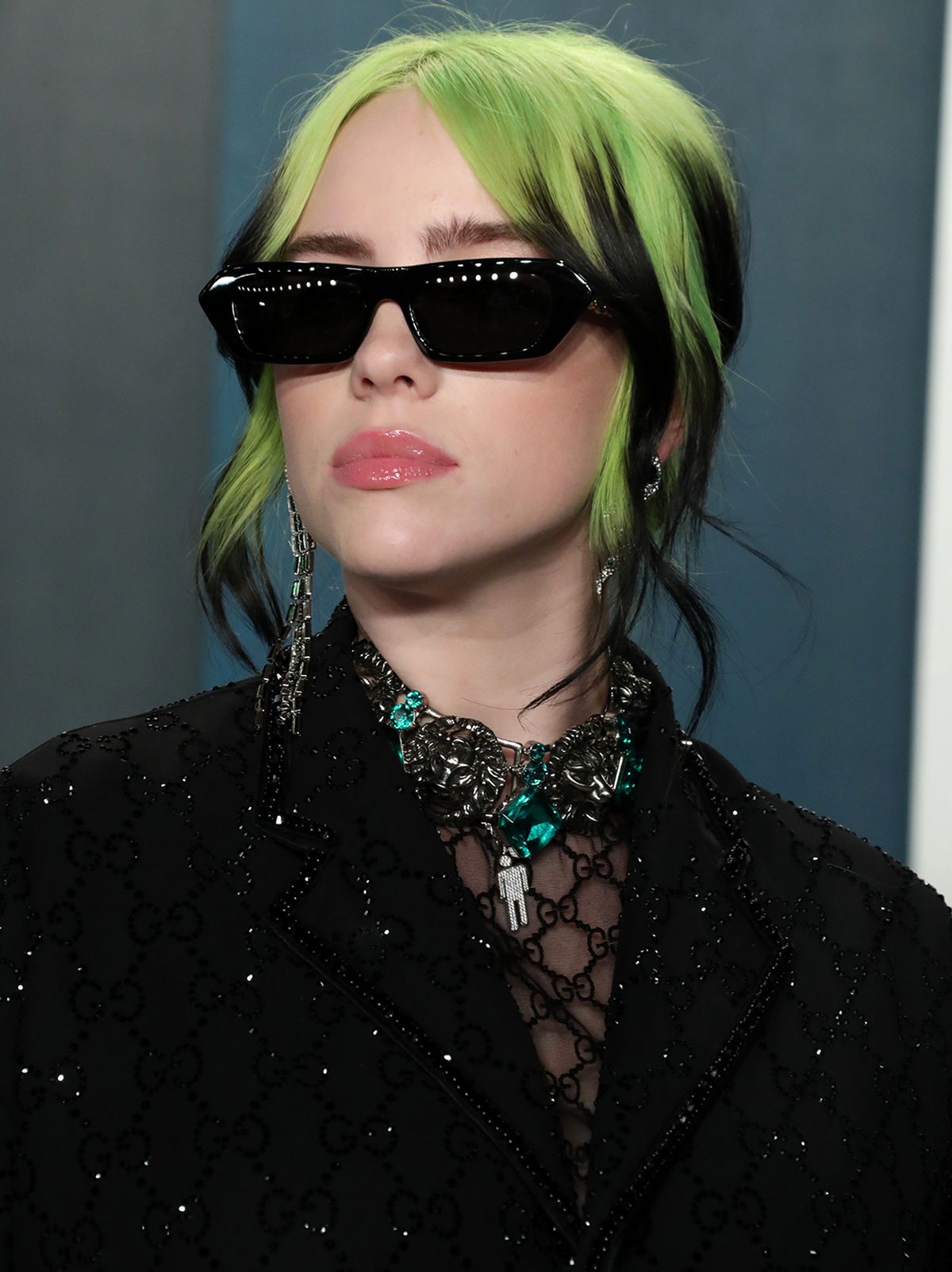 9. Billie Eilish's Green Roots
If you like to play around with your hair, then why not try out a look similar to Billie Eilish's green roots? A style we love but definitely not one for the faint hearted….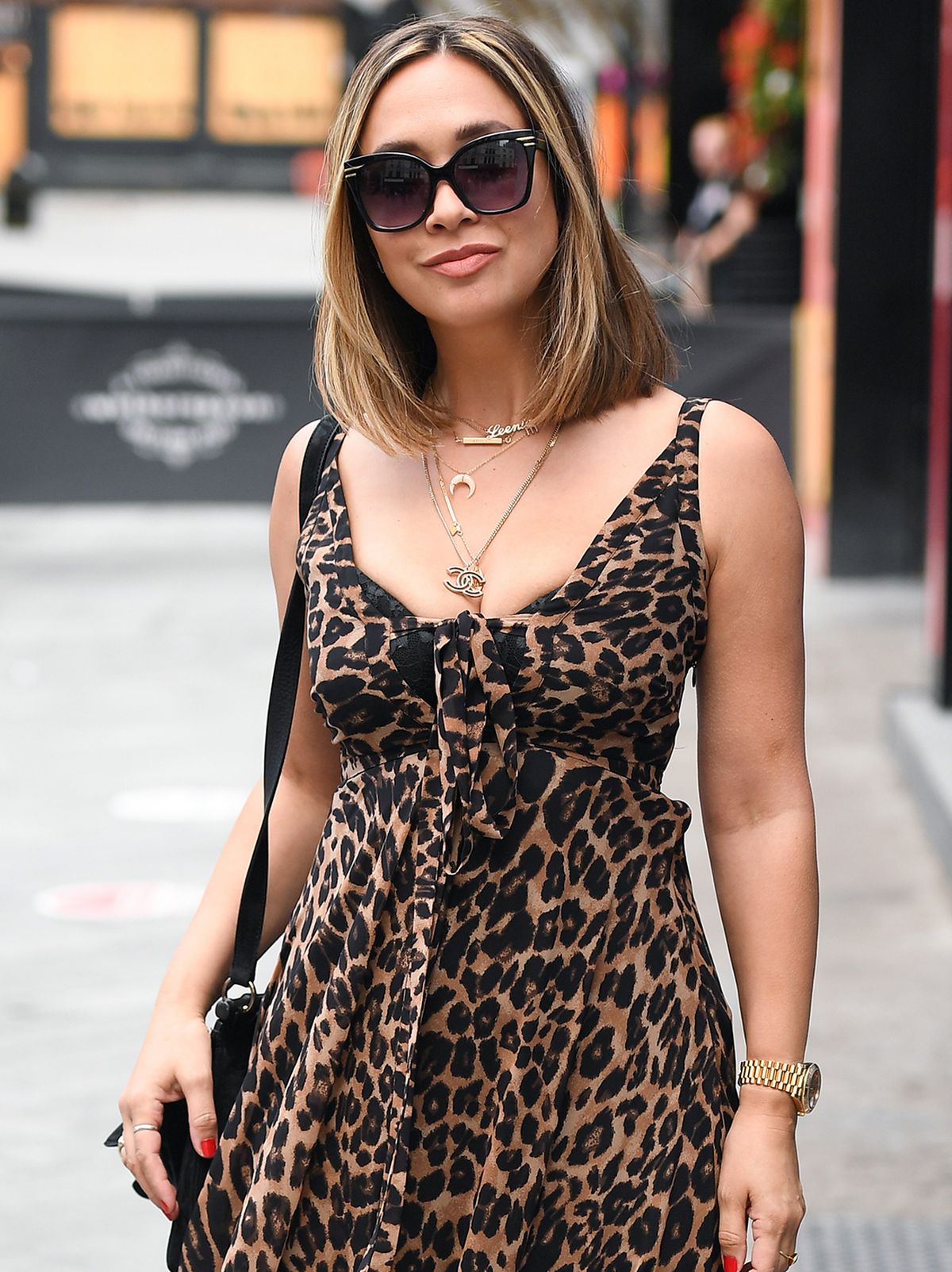 10. Myleene Klass' Brunette Bob with Blonde Streaks
If you're looking to freshen up your brunette locks then look no further than Myleene Klass for hair-aspiration. We love her updated bob with blonde streaks for a beachy feel.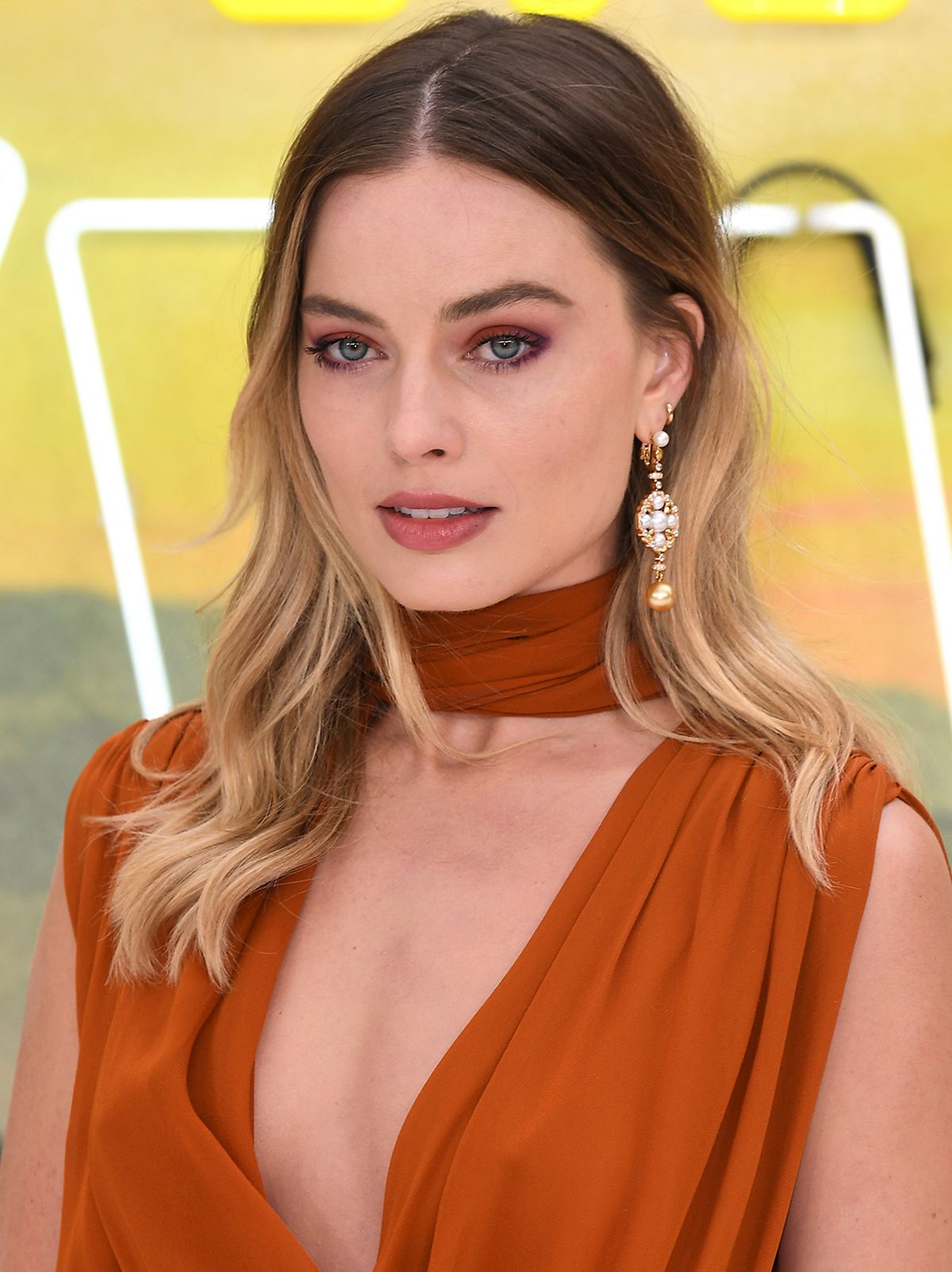 11. Margot Robbie's Balayage
If you've actually become accustom to your roots and don't hate them, then why not do a Margot Robbie balayage look and incorporate your roots into your new 'do?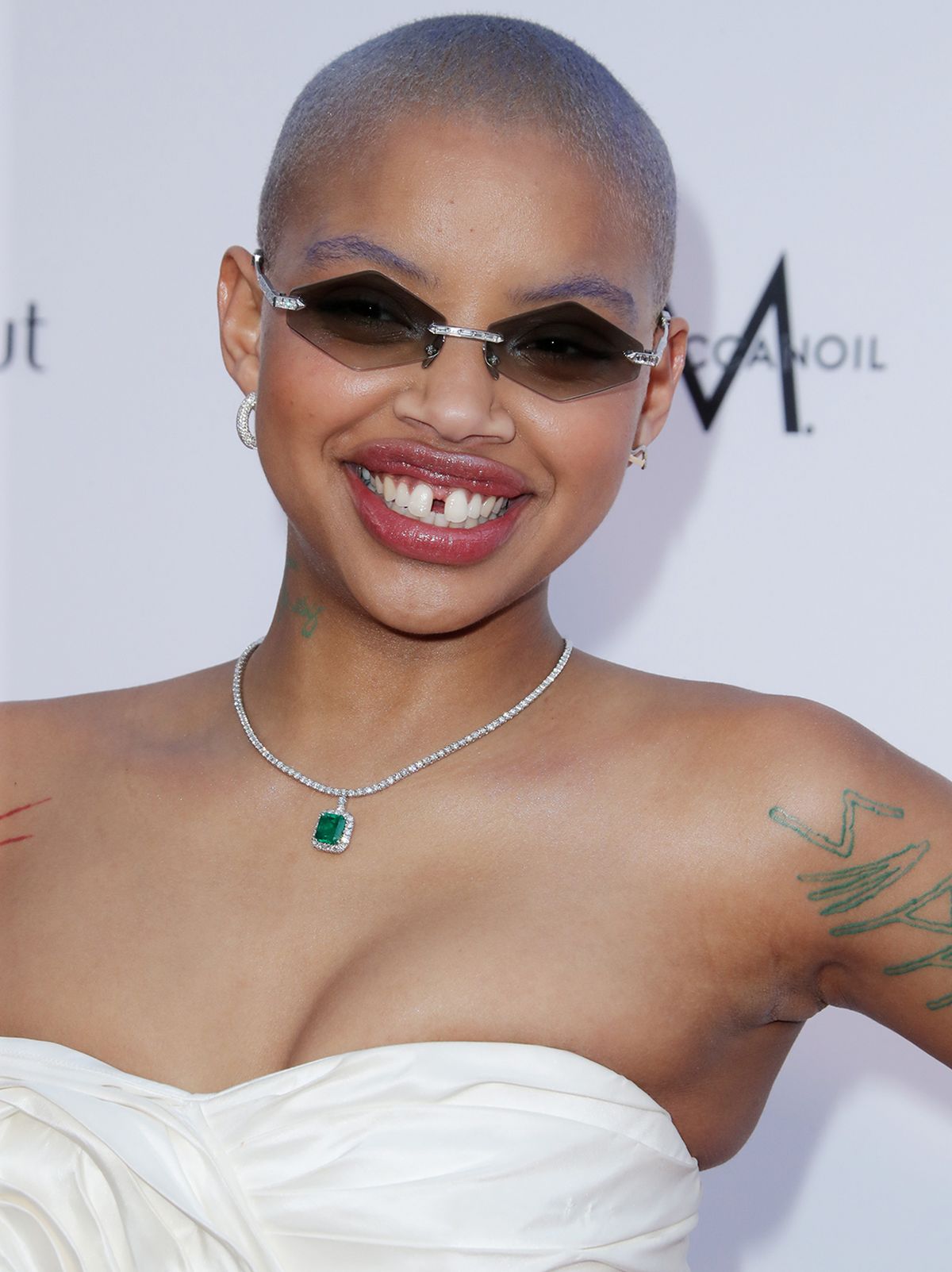 12. Slick Woods Shaved Head
You've spent the last 4 months feeling completely fed up with your hair, so maybe it's worth making a major change and shaving it all off like Slick Woods?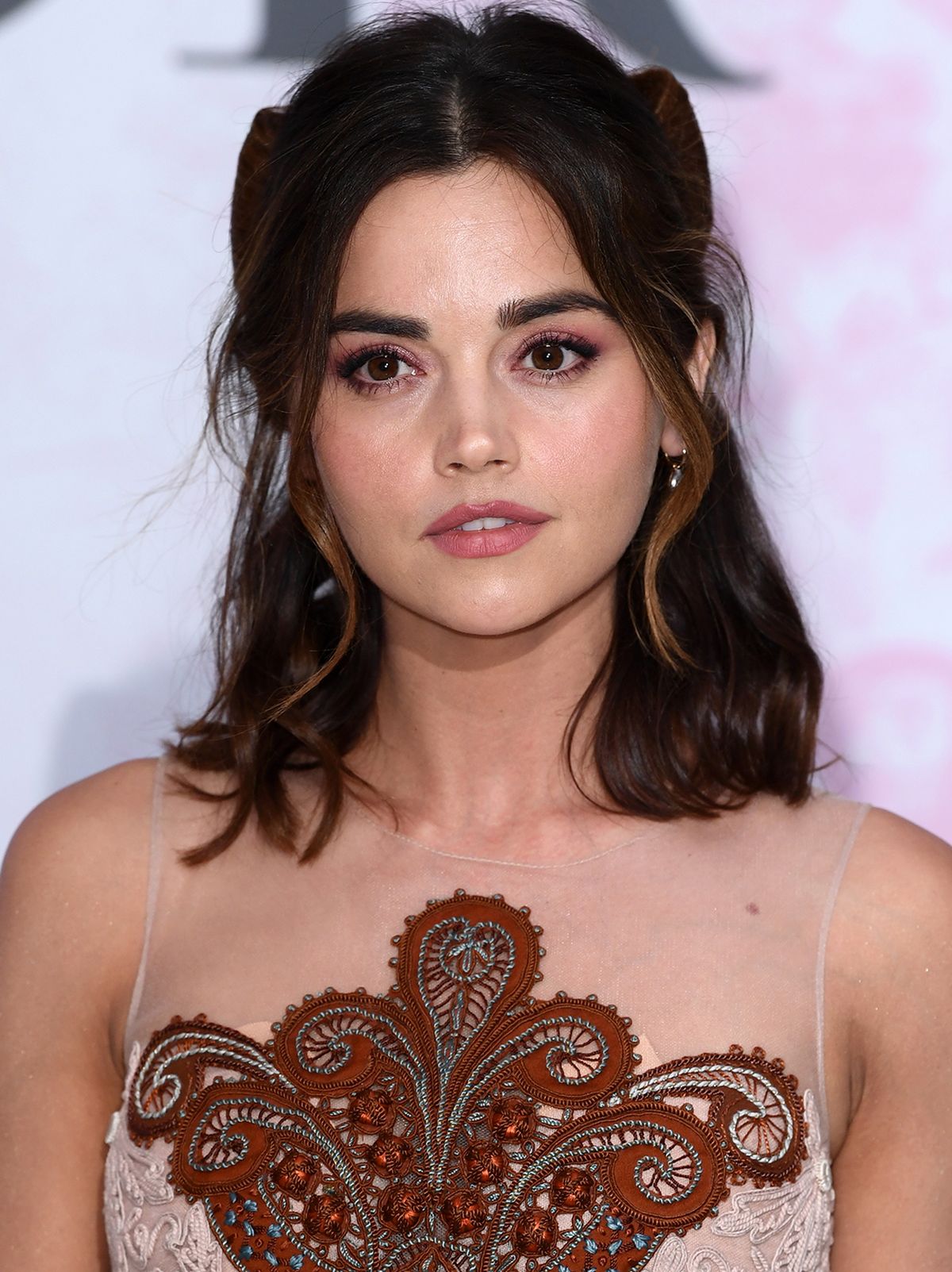 13. Jenna Coleman's Chocolate Brown
We love Jenna Coleman's collarbone length chocolate brown style. We also love the face-framing slightly lighter streaks at the front.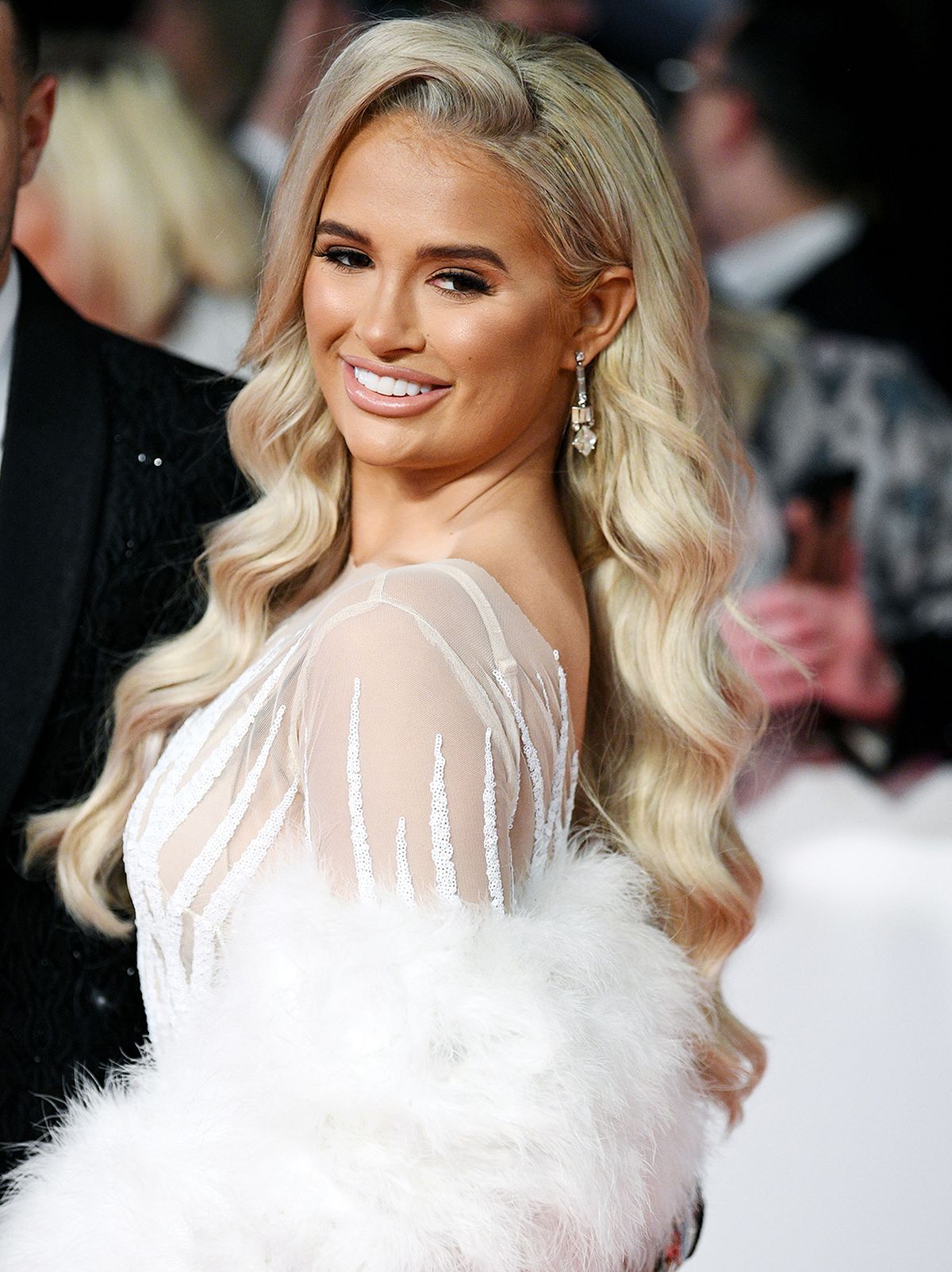 14. Molly Mae's Bleach Waves
If you follow Molly Mae on Instagram then you'll know how it feels to envy her hair every single day. And if you're lucky enough to have super long hair, then Molly Mae's bleached waves should certainly be tried!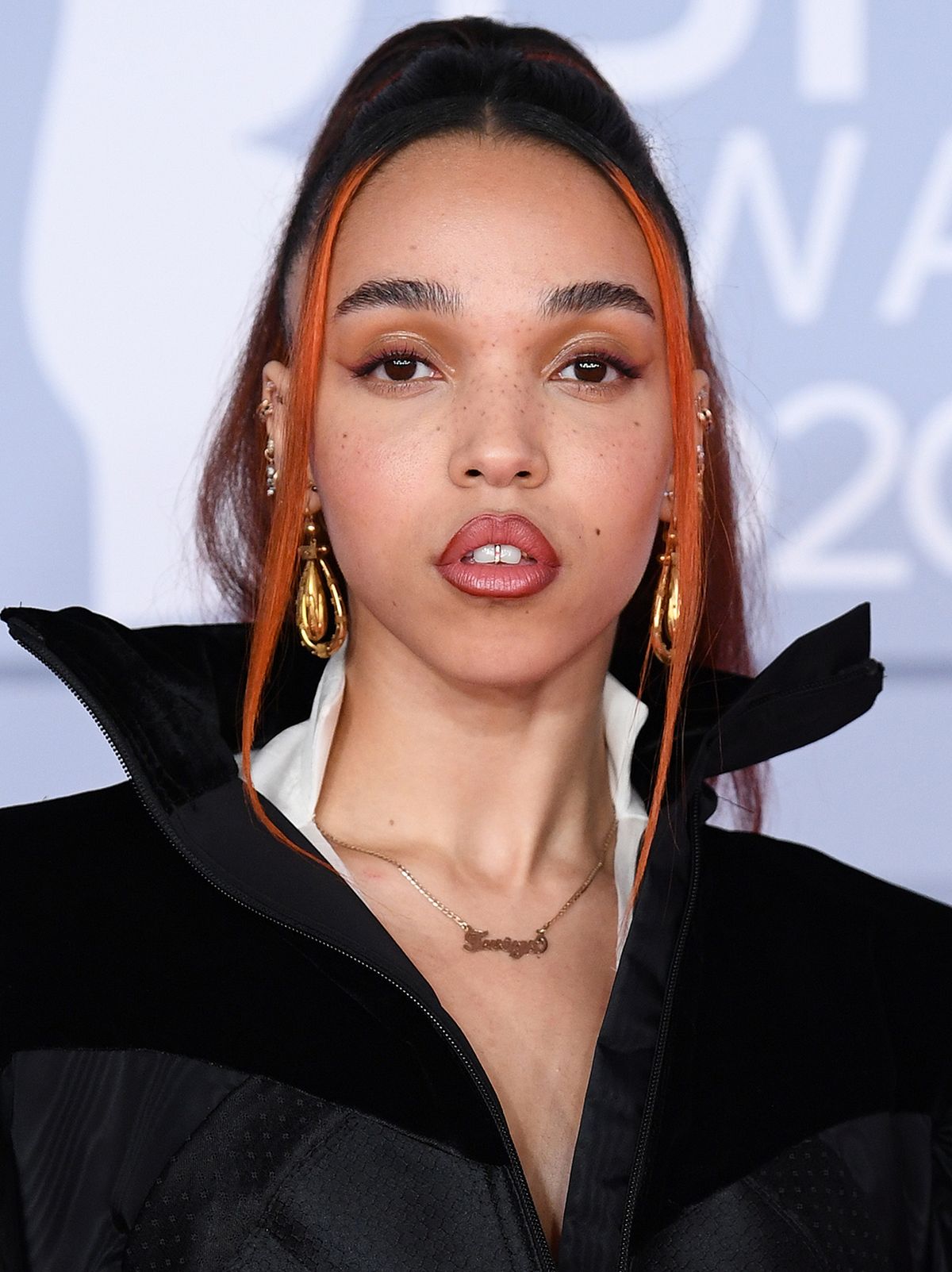 15. FKA Twigs' Orange Hair Streaks
If you're not aware of the term 'e-girl' then you'll want to get to know. E-Girls have taken over instagram over the last 4 months with their DIY bleached streaks of hair. Whether you keep it bleached or take inspiration from FKA Twigs and dye them a fun colour is totally up to you, we love the style either way.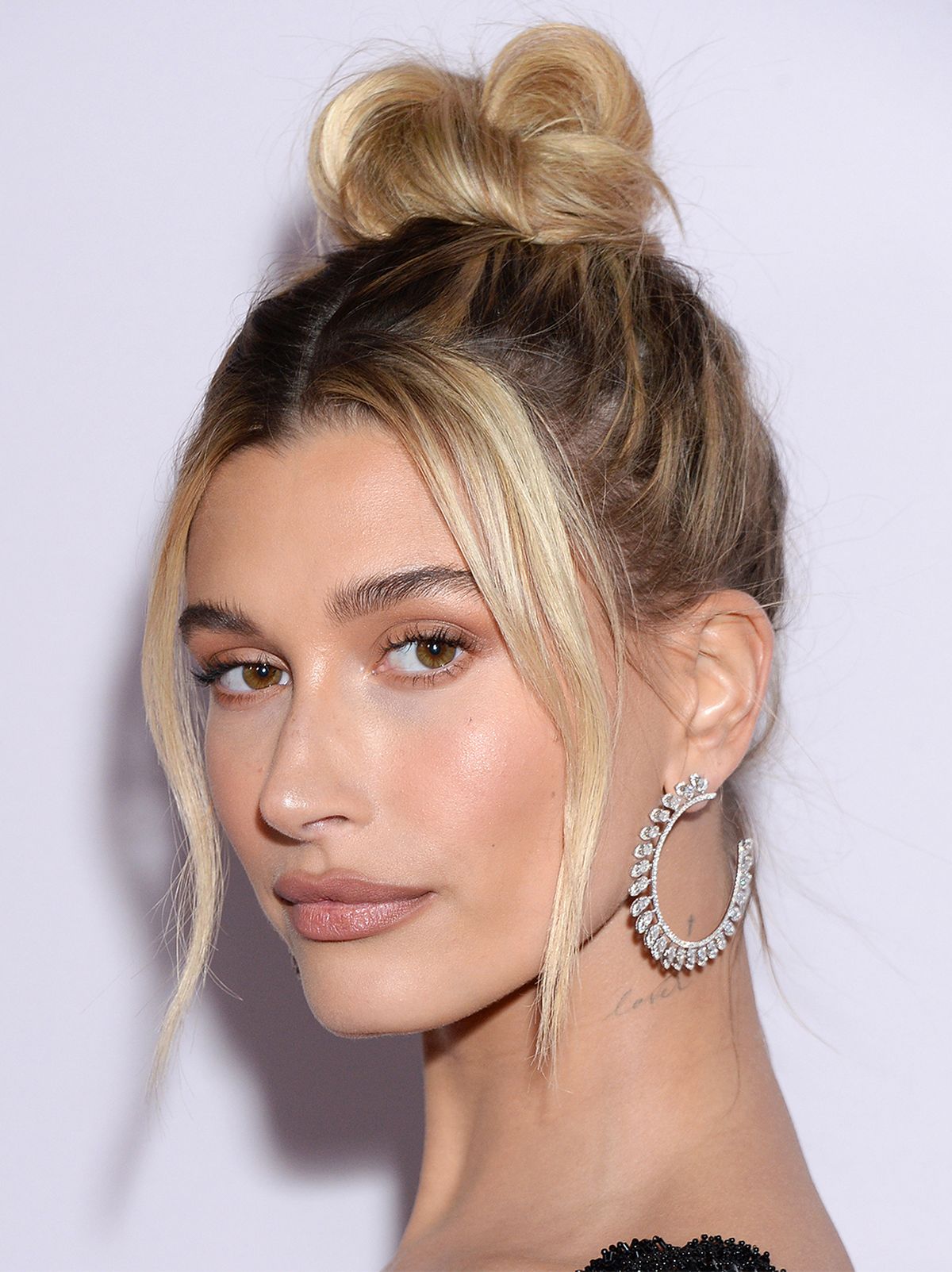 16. Hailey Biebers Beach Blonde
We're pretty certain everyone's taken a clipping of Hailey Bieber's beachy blonde locks with them to the hairdressers at some point. So if you're looking for a natural blonde look to be inspired by, then Hailey's your girl.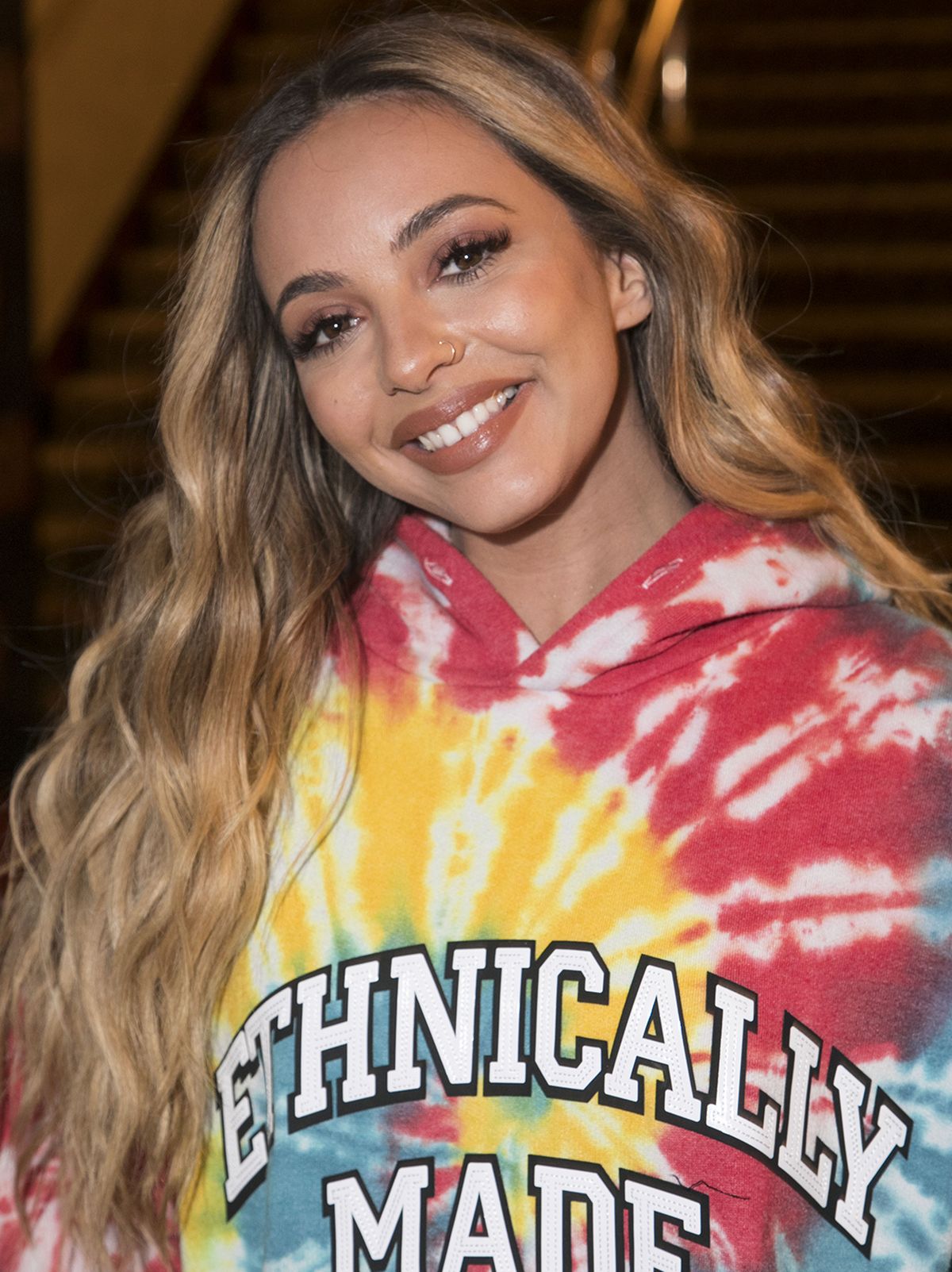 17. Jade Thirlwall's Bronde Waves
If you're looking to brighten up your brown hair then take inspiration from Jade Thirlwall, her 'bronde' (a colour technique that fuses brown and blonde) is super chic.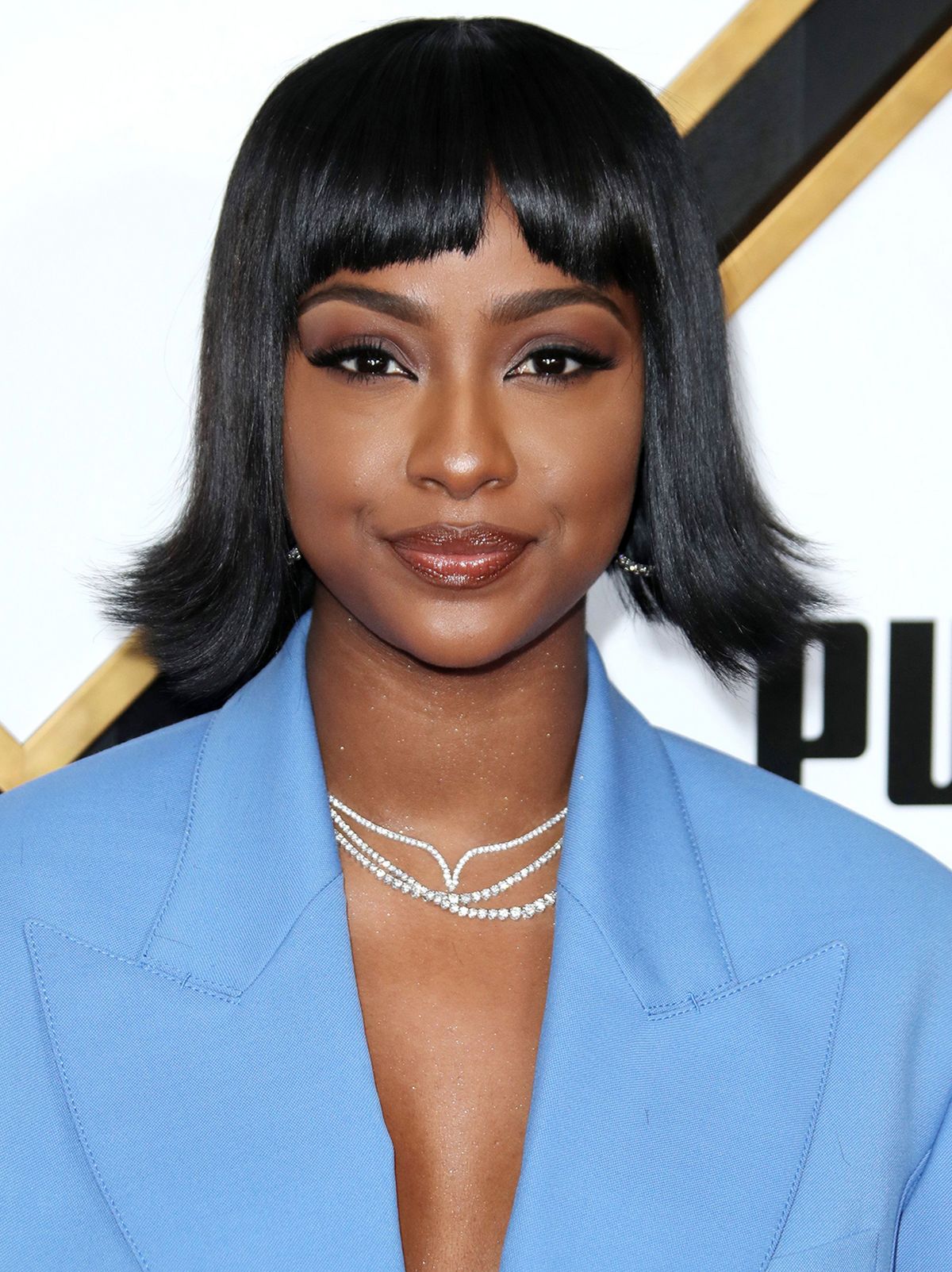 18. Justine Skye's Wispy Bob and Fringe
If it's a new cut you're after, then we love Justine Skye's fun wispy bob and fringe style.
What to Wear to the Hairdresser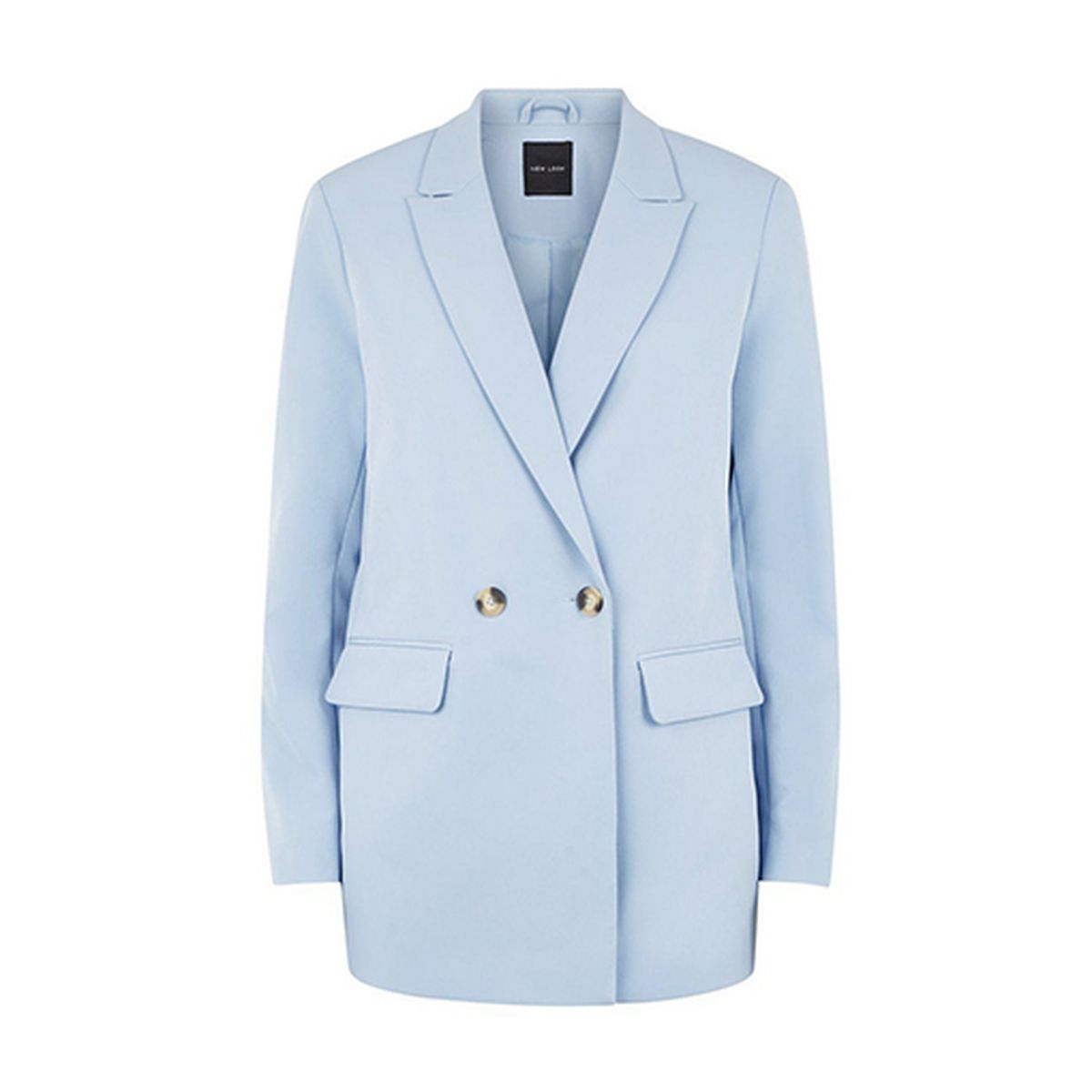 Pale Blue Scuba Double Breasted Blazer
£32.99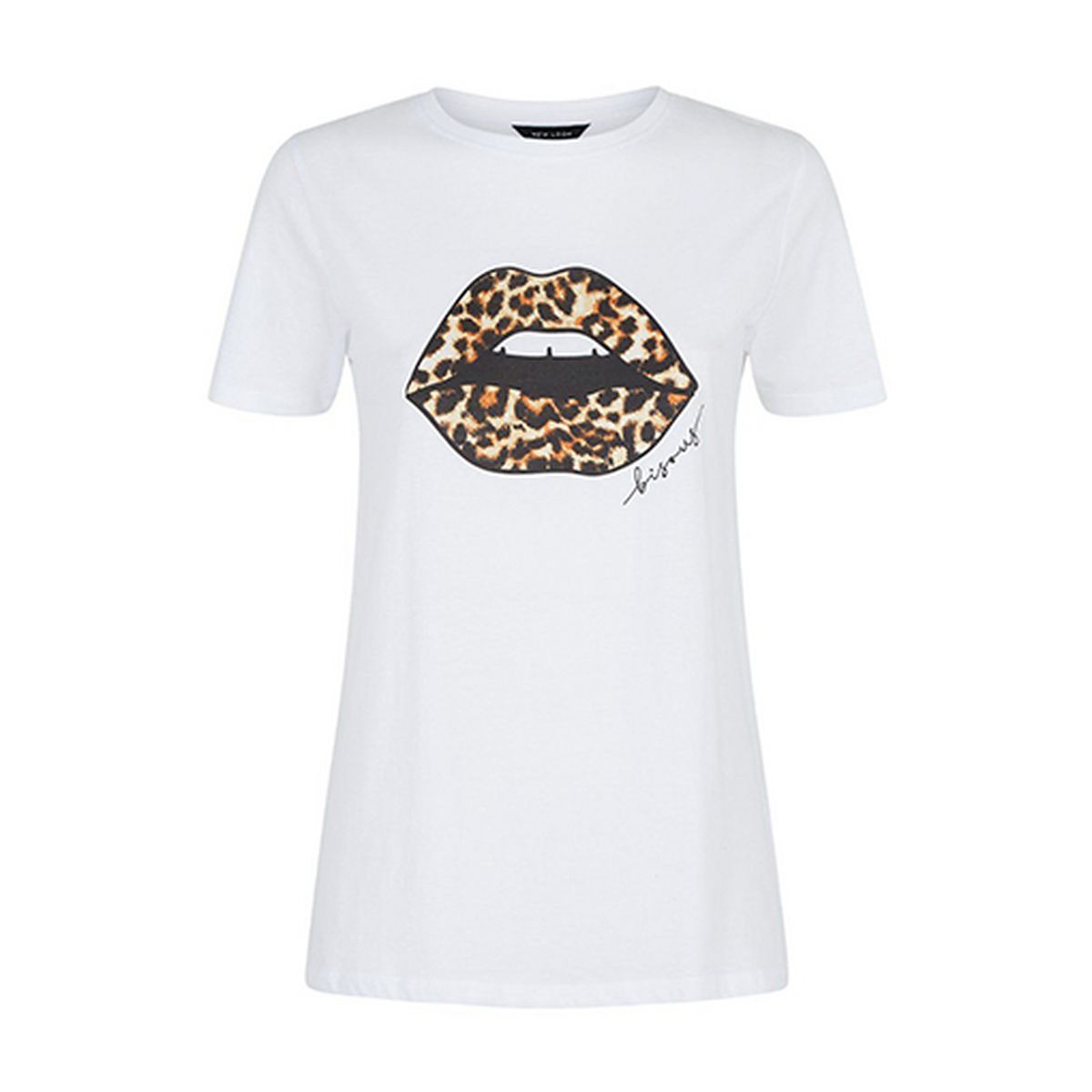 White Leopard Print Lips Slogan T-Shirt
£8.99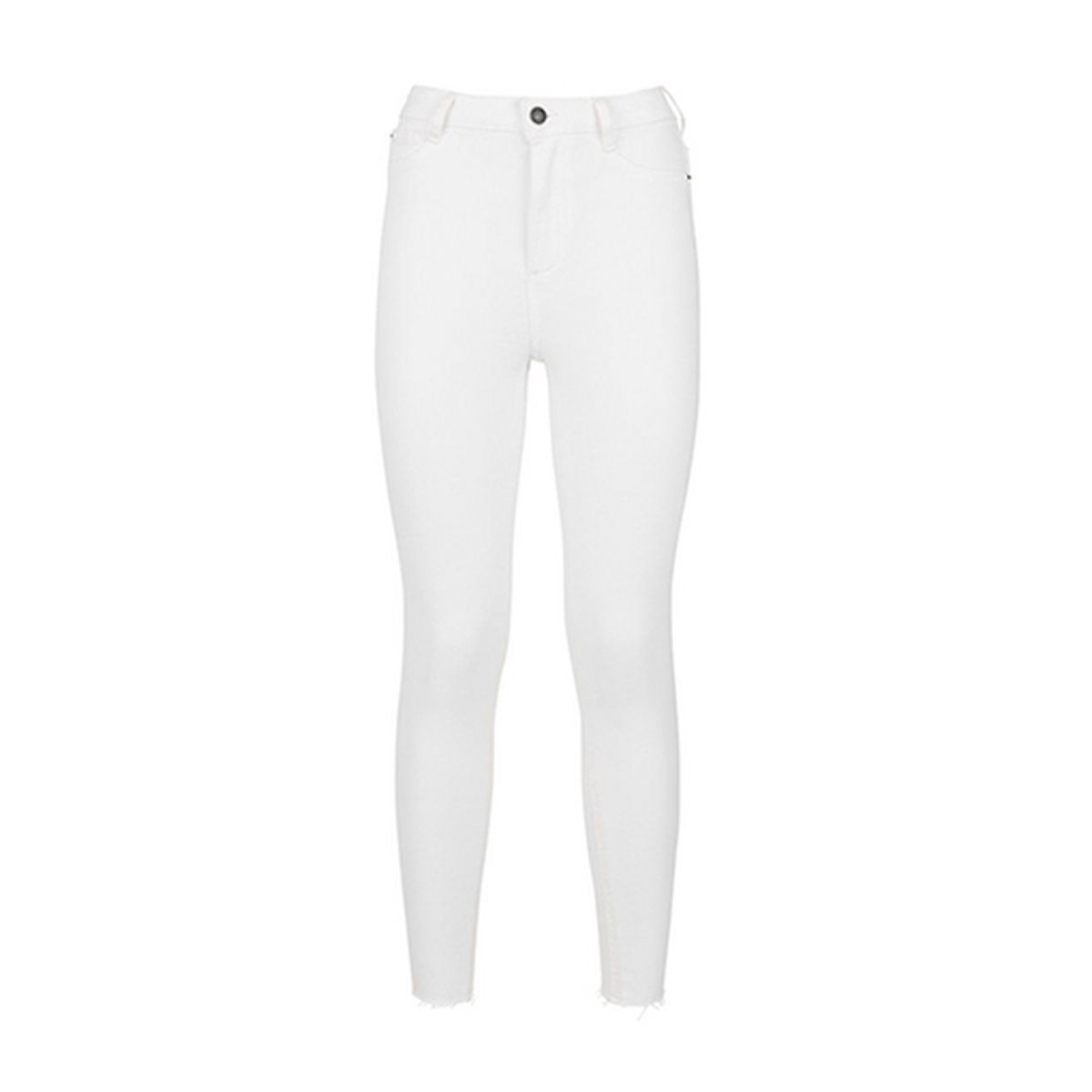 White Super Skinny High Waist Jeans
£25.99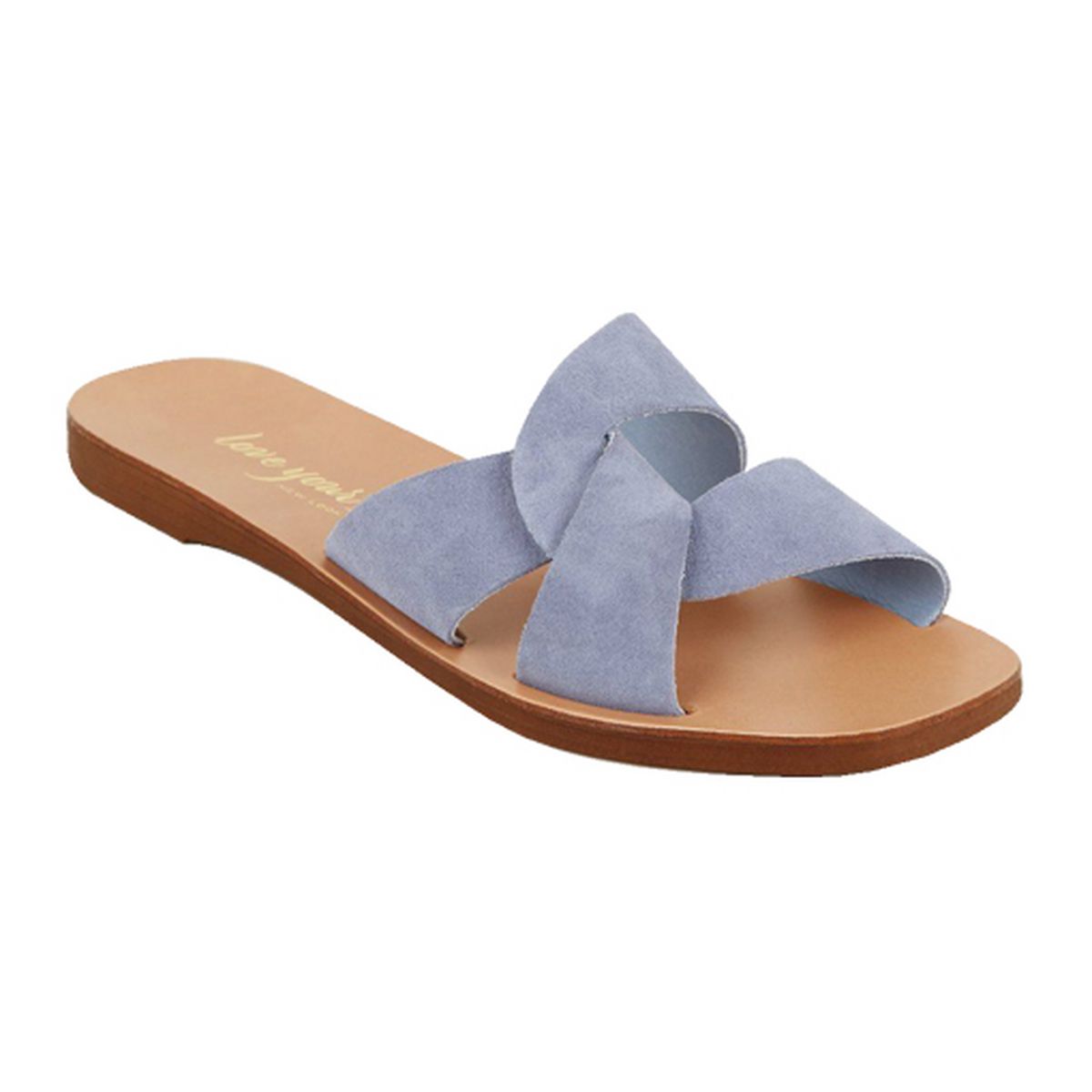 Blue Suede Twist Strap Sliders
£14.99 £19.99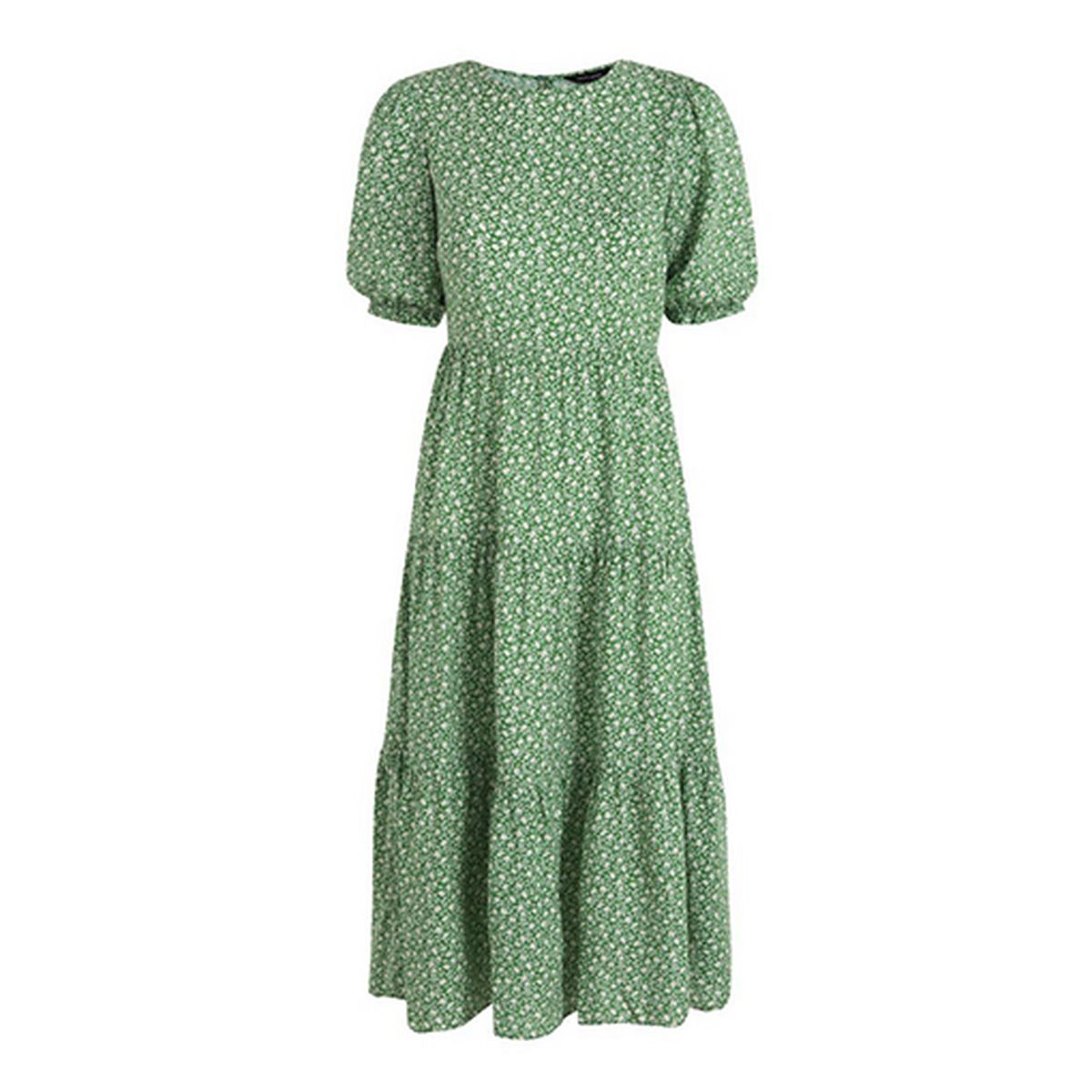 Green Ditsy Floral Puff Sleeve Midi Dress
£19.49 £25.99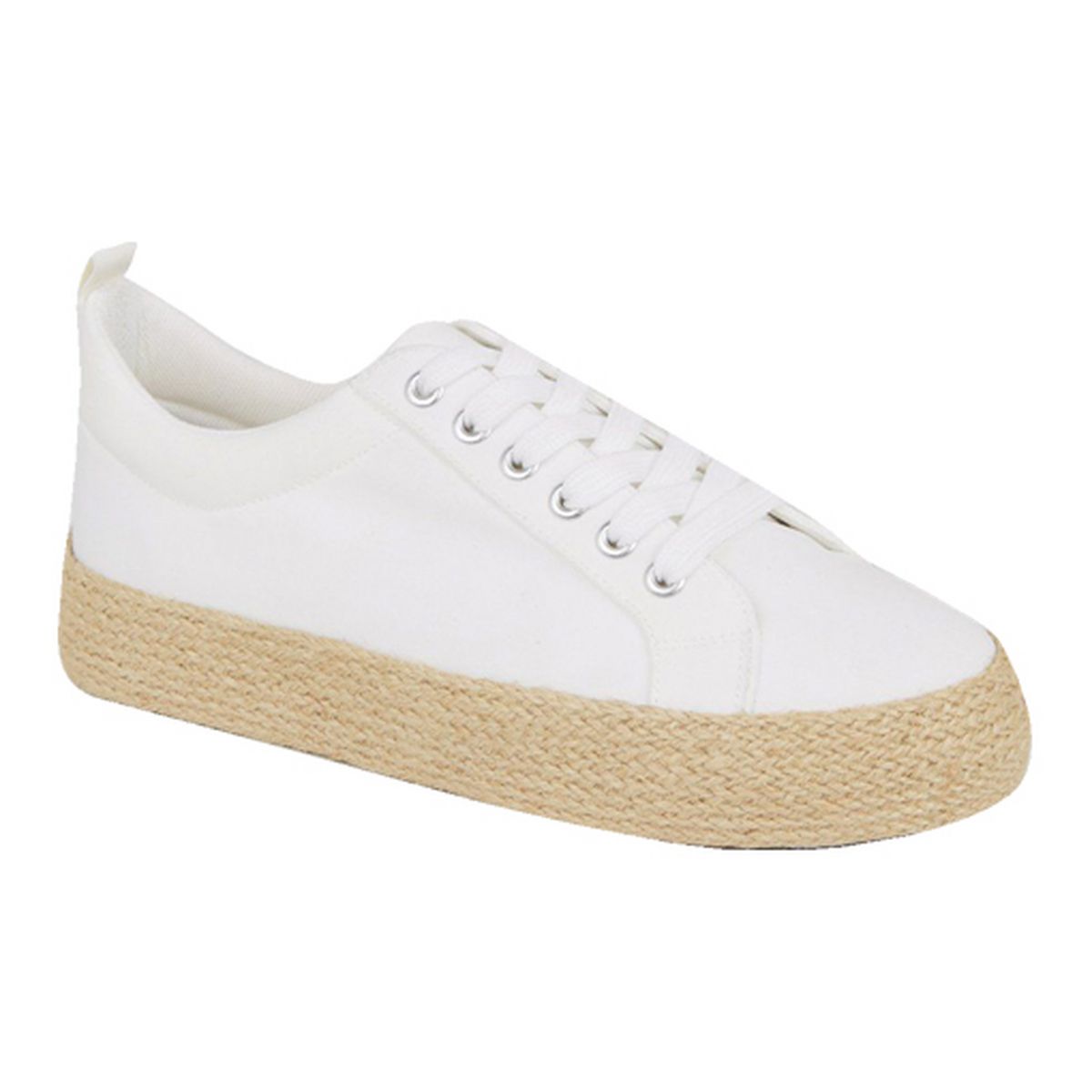 White Canvas Espadrille Flatform Trainers
£19.99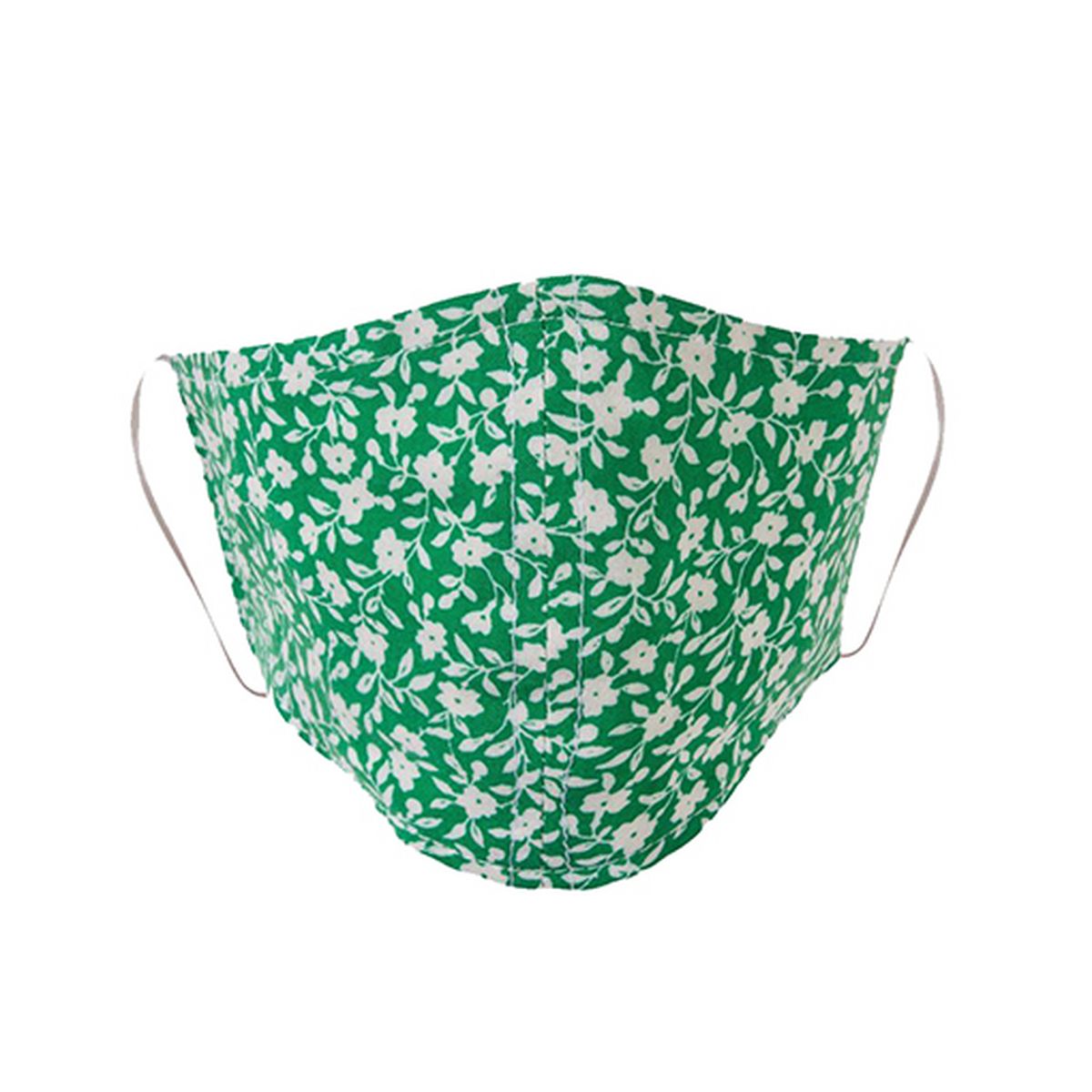 Green Floral Reusable Charity Face Covering
£3.99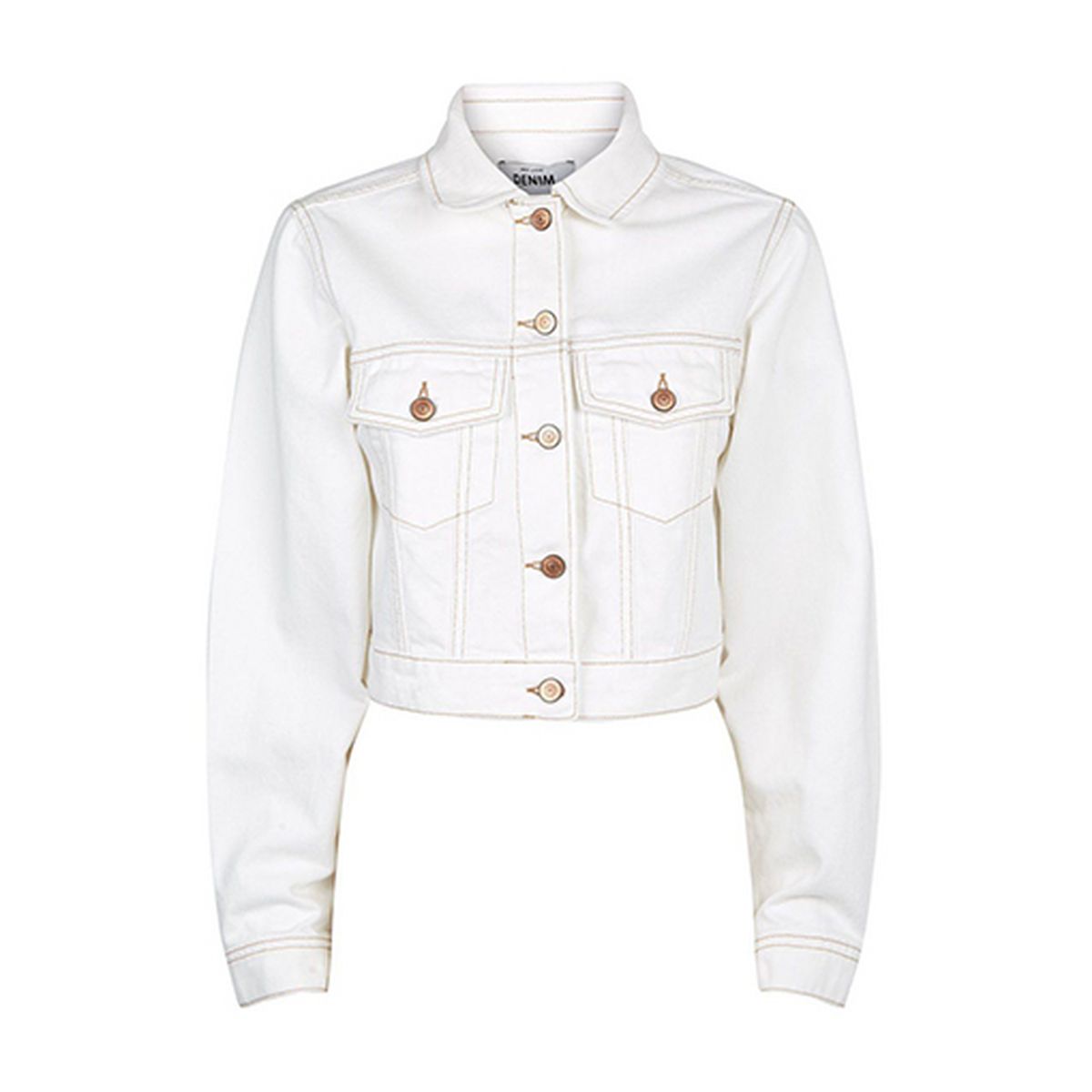 Off White Cropped Denim Jacket
£27.99