Skip to content
Skip to navigation
Who's Wearing What
How to Wear Dungarees Like It's the 90s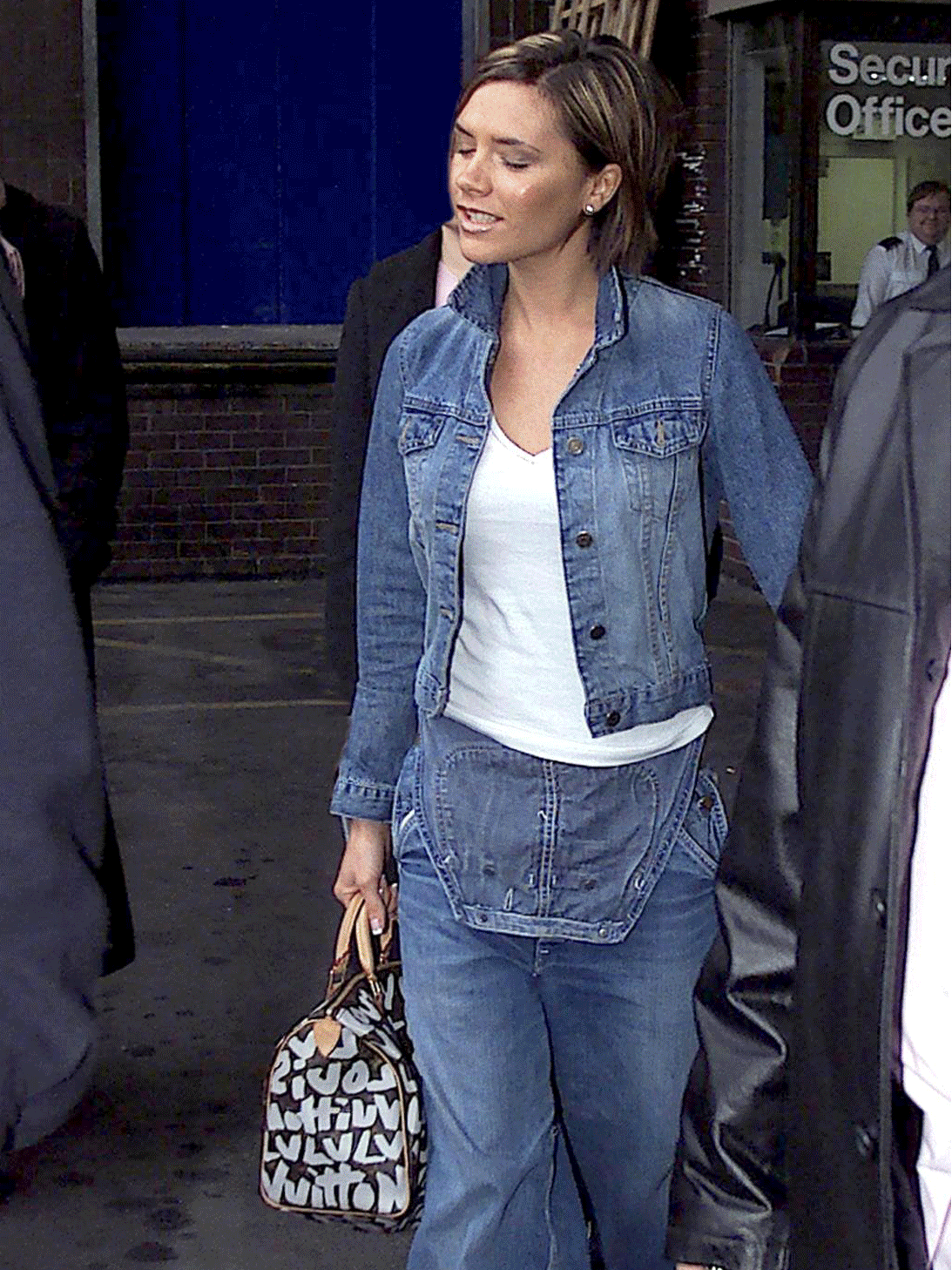 Hands up if you recall us saying, "RN, there's nothing more comfortable than a pair of joggers"? Well, if our fashion team & these celebrities are anything to go by, it looks like we stand corrected 😊: there's possibly nothing out there that's comfier, or easier to wear, than a pair of denim or leather-look dungarees. Yup, whether you're putting them on for park hopping moments, when popping to the shops, or just flopping out in front of your fave Netflix comedy when at home, dungarees literally have your back every time this summer.

Oh, and don't think that we've forgotten to mention this v. important point: dungarees are key 🔑to dressing like you're a 90s kid, even if you aren't one. Okay, so the 90s may not have actually 'invented' dungarees as such (dungarees can be traced as far back as 17th century India), but the 90s deffo had a fundamental role in making dungarees an iconic fashion piece. Want to see how we wore dungarees back in then? You got it.

From Lisa Left Eye Lopez to Lady Di and Kylie, here's how to wear dungarees like it's the 90s…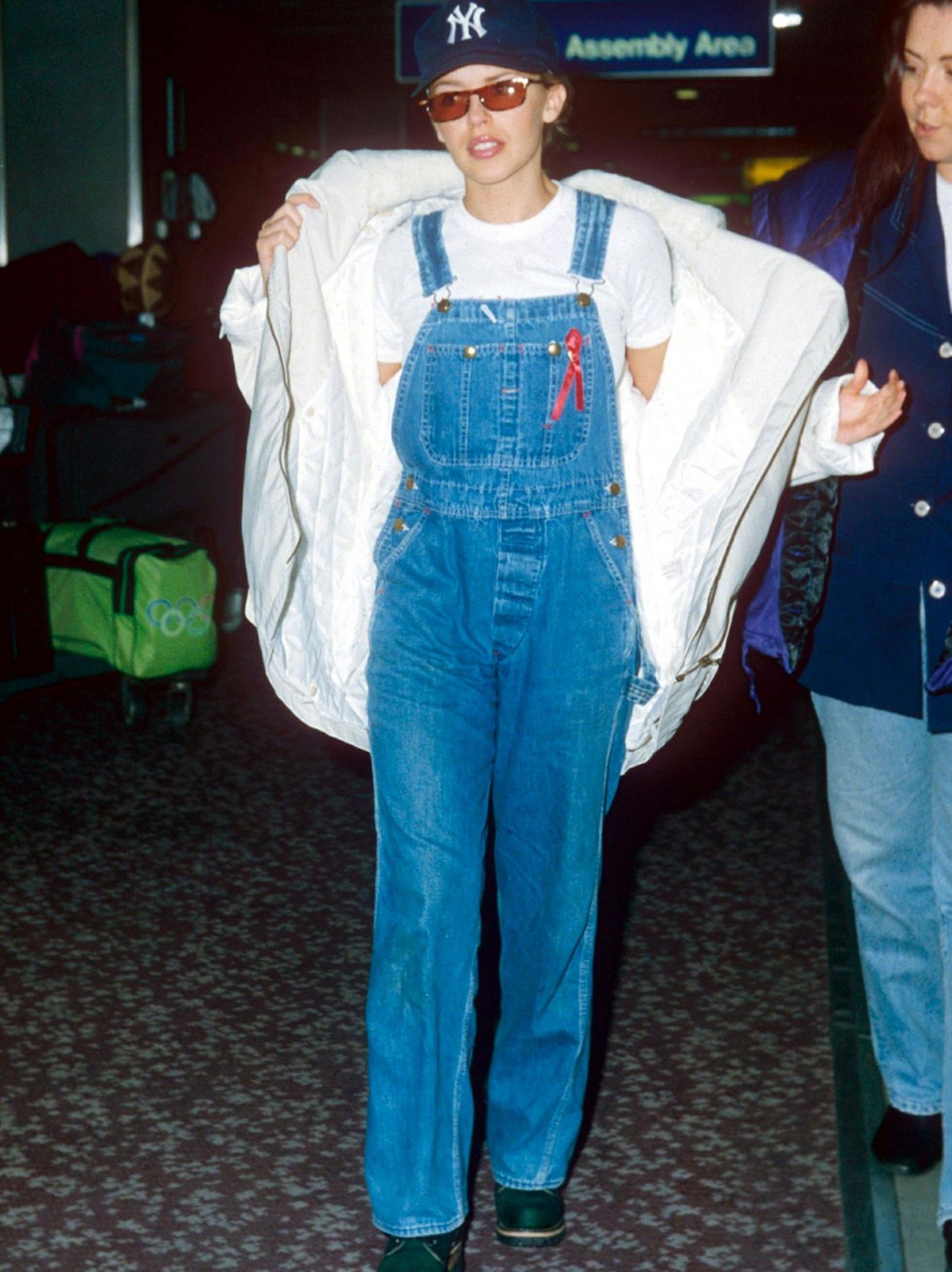 1. Kylie Minogue Styles Her Dungarees with a Baseball Cap & an Oversized Coat
Once upon a time, in the early 90s, styling dungarees with sunglasses and a baseball cap signalled 'Girl, I'm in the airport.' However, TBQH, when you add a lightweight jacket and chunky boots, this look is taking us to one destination only: early-autumn.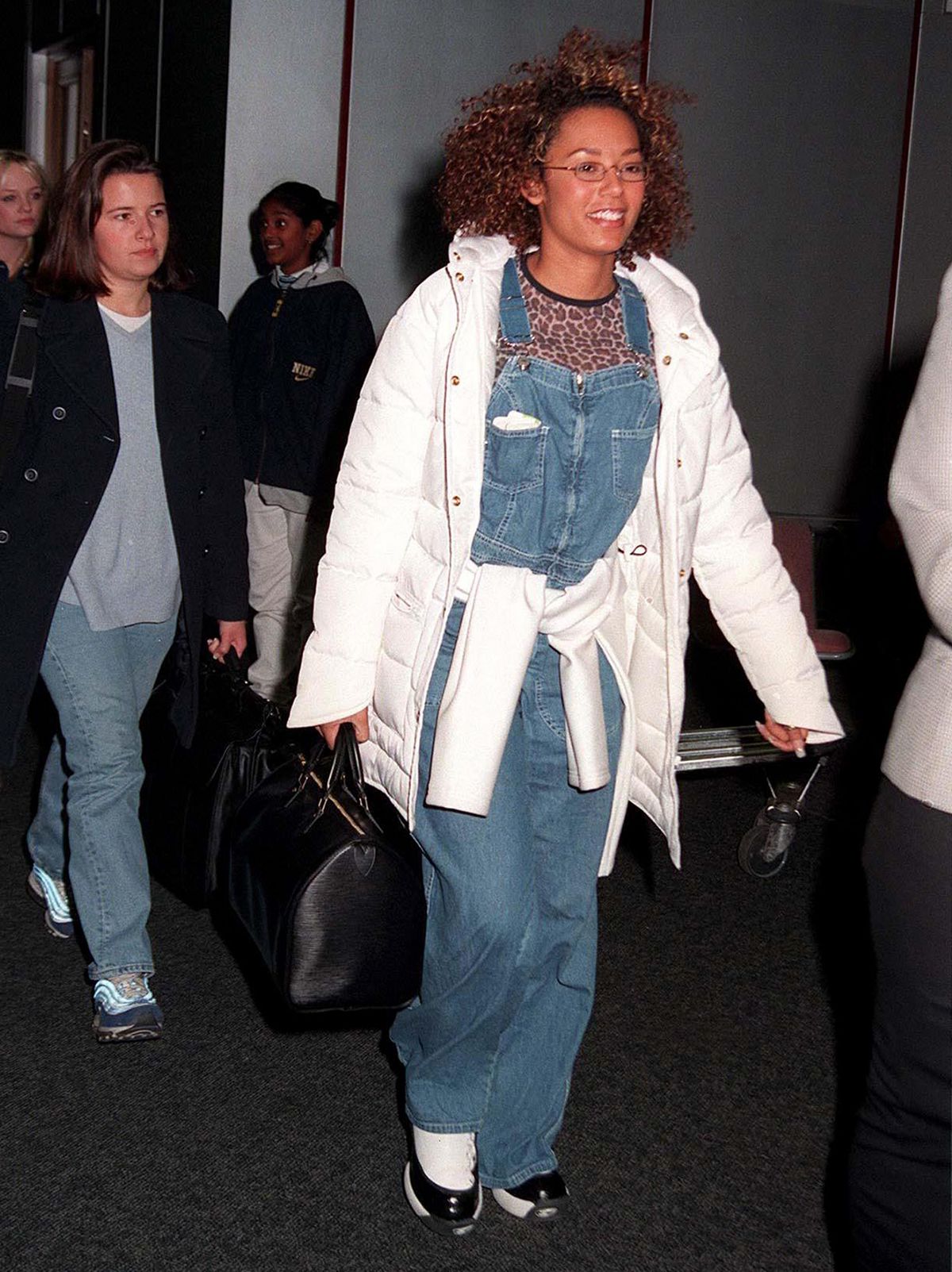 2. Mel B Pairs Her Dungarees with a Standout Print
Trust us when we say that there's nothing scary (lol) about pairing a leopard-print tee with a pair of baggy dungarees and chunky trainers. Still not enough? Want to throw some more spice on your outfit? Consider a white jacket, then tie a jumper around your waist.
3. Princess Diana Keeps it Classic by Styling Her Dungarees with a White Tee
If you thought that cropped dungarees + loafers + a white top = a croquet-only look fit for a princess, then it might be time to think again. This pair of tie-waist, light-wash dungarees are serving us serious summer 2020 vibes. Wear with minimal accessories.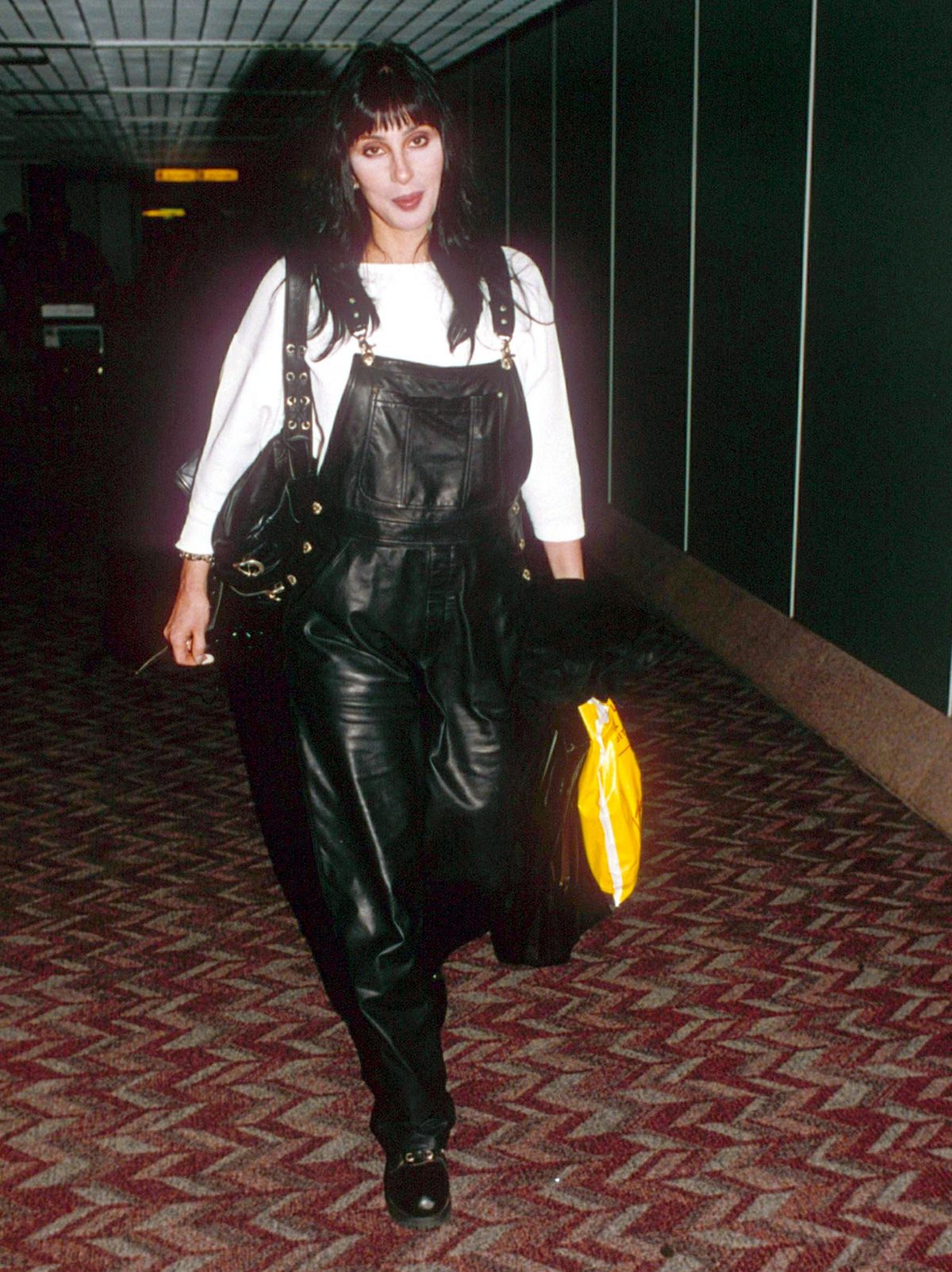 4. Trust Cher to Nail the 90s Rock Look in Her Pair of Leather-Look Dungarees
When looking for an outfit that you'll instantly want to share 😜 on the 'gram, who better to turn to than Cher herself? When at the airport, the Queen of Everything can be seen rocking a pair of leather-look dungarees with a relaxed jumper (with cropped sleeves) and cute lace-up boots. But, honestly, we *believe* that we'd wear this 'fit anywhere.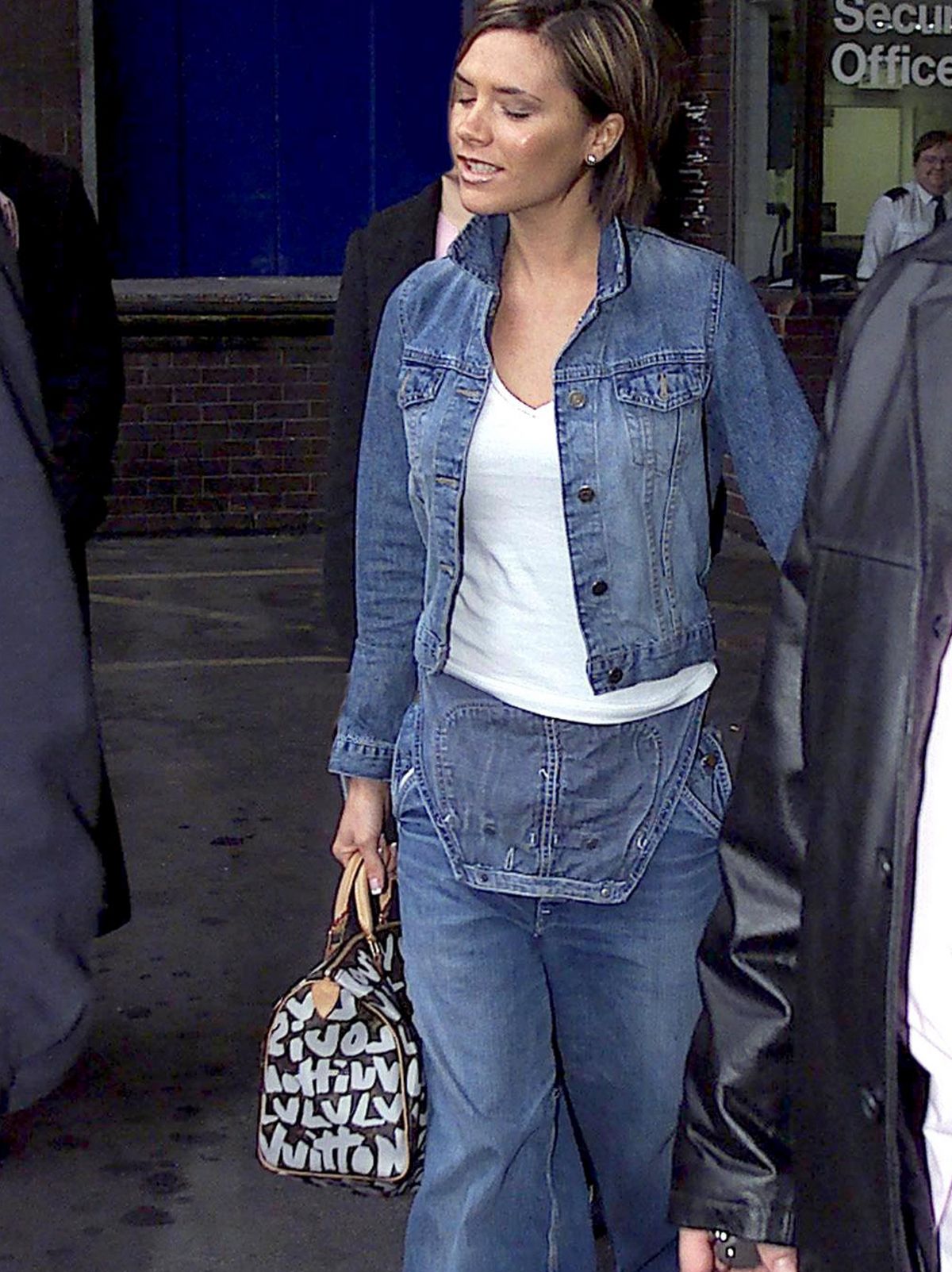 5. Victoria Beckham Turns He Dungarees into Jeans
Is it even a 90s round up if a denim-on-denim look doesn't make an appearance at least once? Nah. However, even now, it's a look that can be tricky to pull off. Our advice: make like VB and try teaming a pair of loose-fitting dungarees with a cropped jacket in a similar shade and a v-neck top.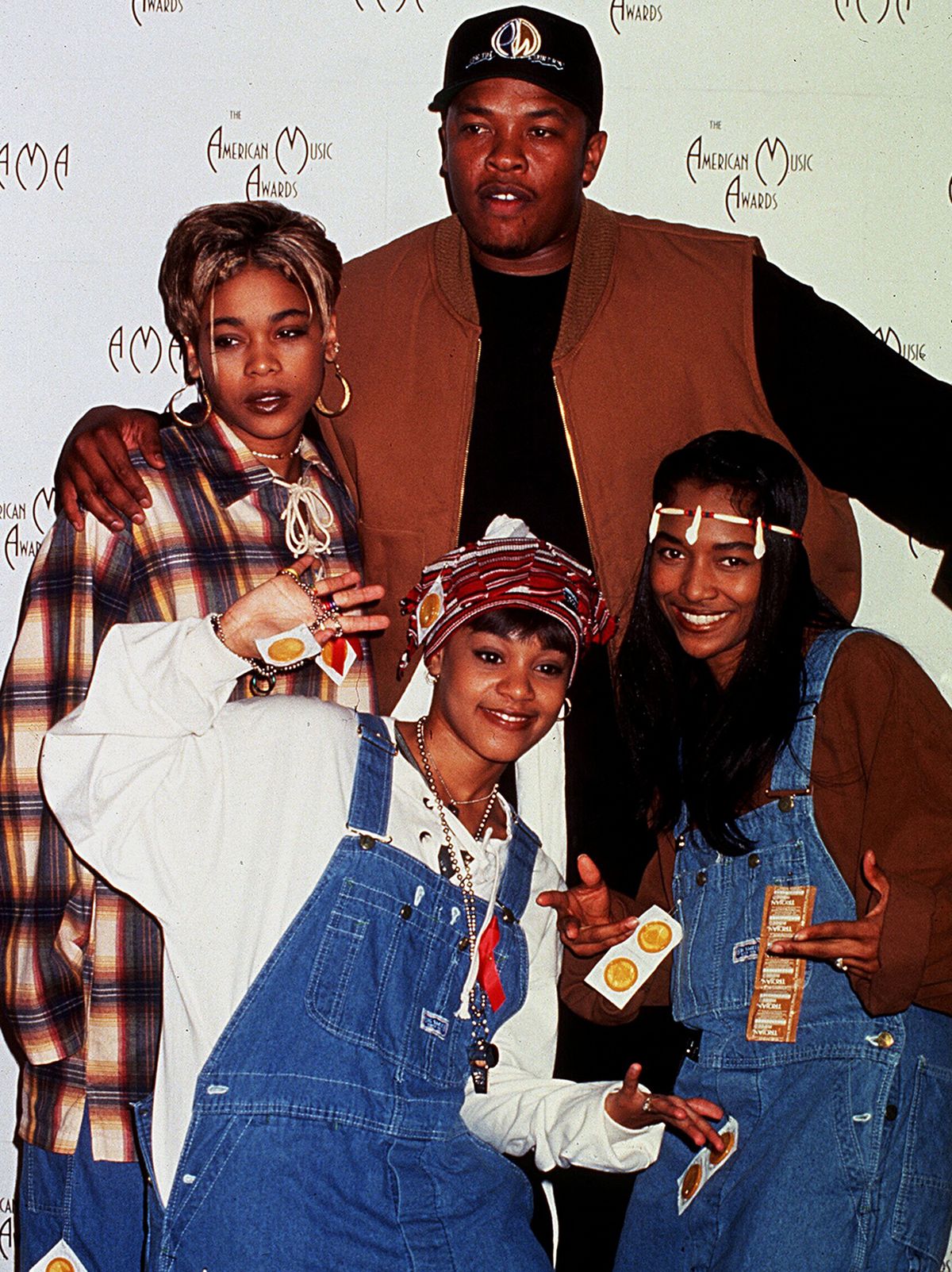 6. TLC Take On the Oversized Dungaree Look
Disclaimer alert: no scrubs were harmed in the making of these TLC-approved looks. Yup, T-Boz Left Eye & Chilli show us how to amp up the slay-factor when it comes to styling out 90s dungarees: by adding an oversized check shirt or sweatshirt, and layers of necklaces. Whistle necklaces, obvs.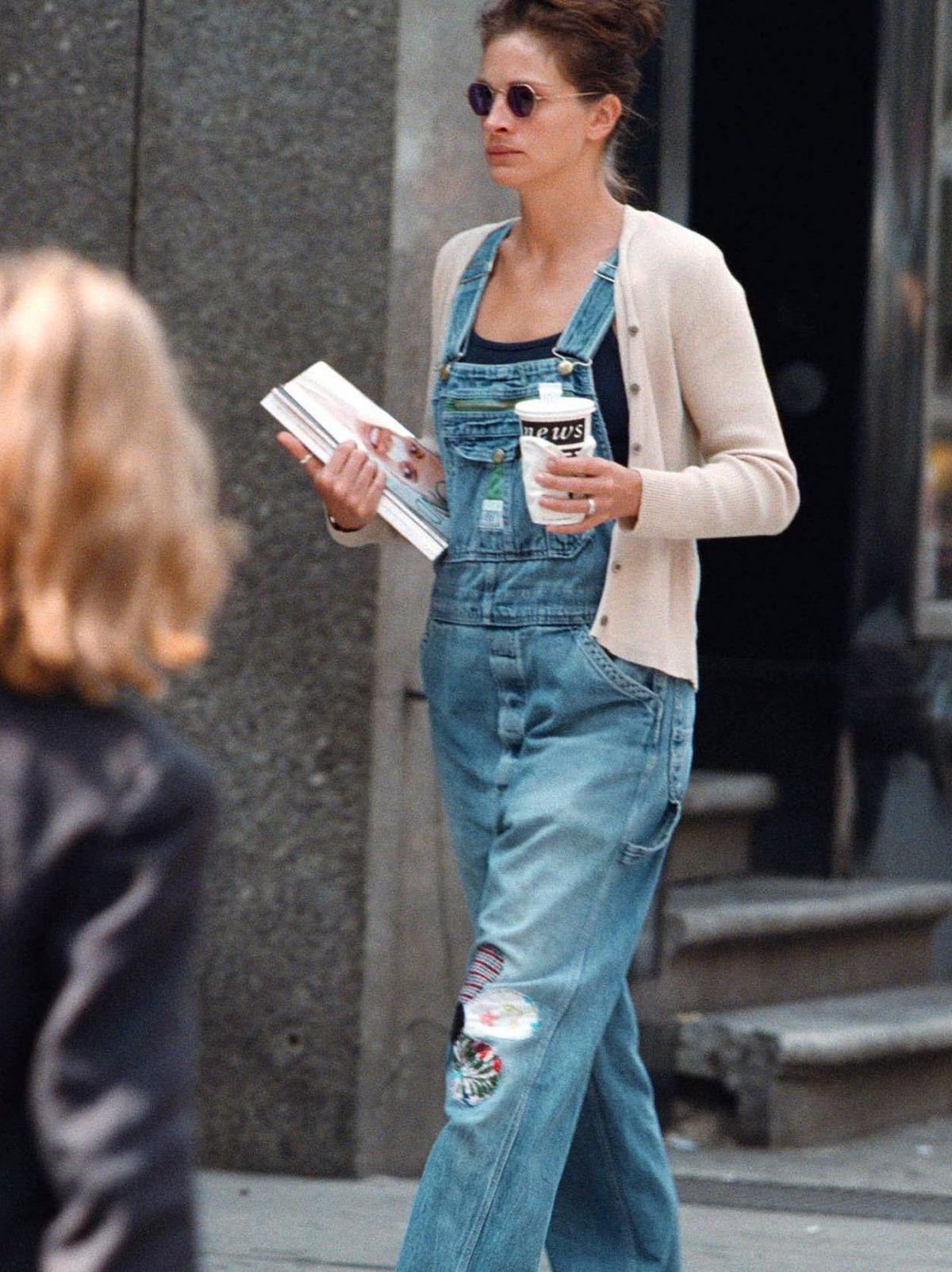 7. Weekend Chic Courtesy of Julia Roberts in Dungarees and a Knitted Cardigan
If lattes taste better when you love the look you're wearing, then Julia Roberts is sipping on the tastiest coffee EVER, because we're all about this outfit. Cute cardigans and embroidered dungarees are winning combination & a simple way to nail the 90s look, all in one go.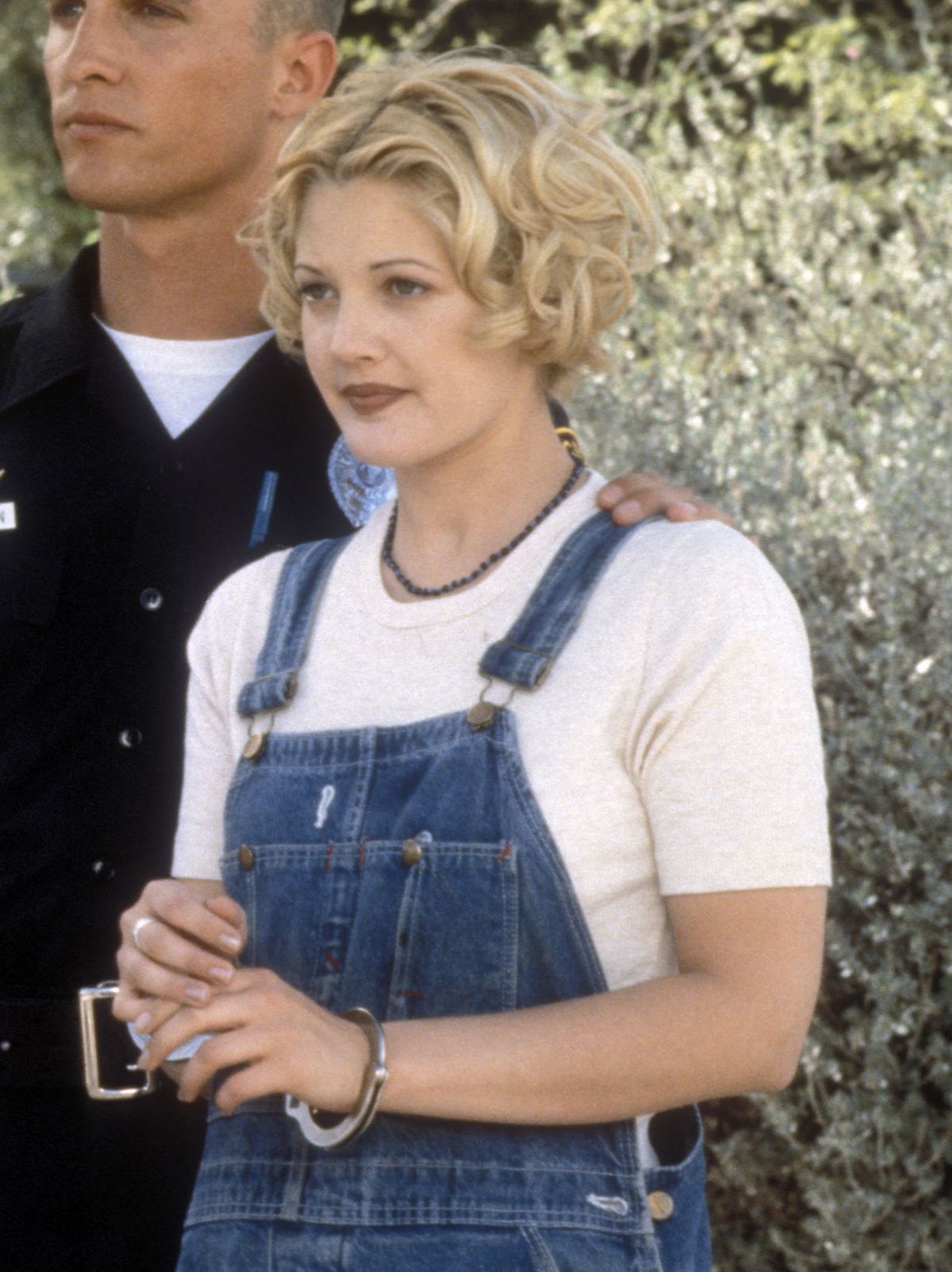 8. Drew Barrymore Looks Effortless in a White Tee and Dungarees in her Film 'Boys on the Side'
Dark-wash dungarees, a fitted tee and a 90s bob hairstyle look arrestingly beautiful together, wouldn't you agree? What's even better about Drew Barrymore's dungarees, though, is the contrast stitching and playful pockets.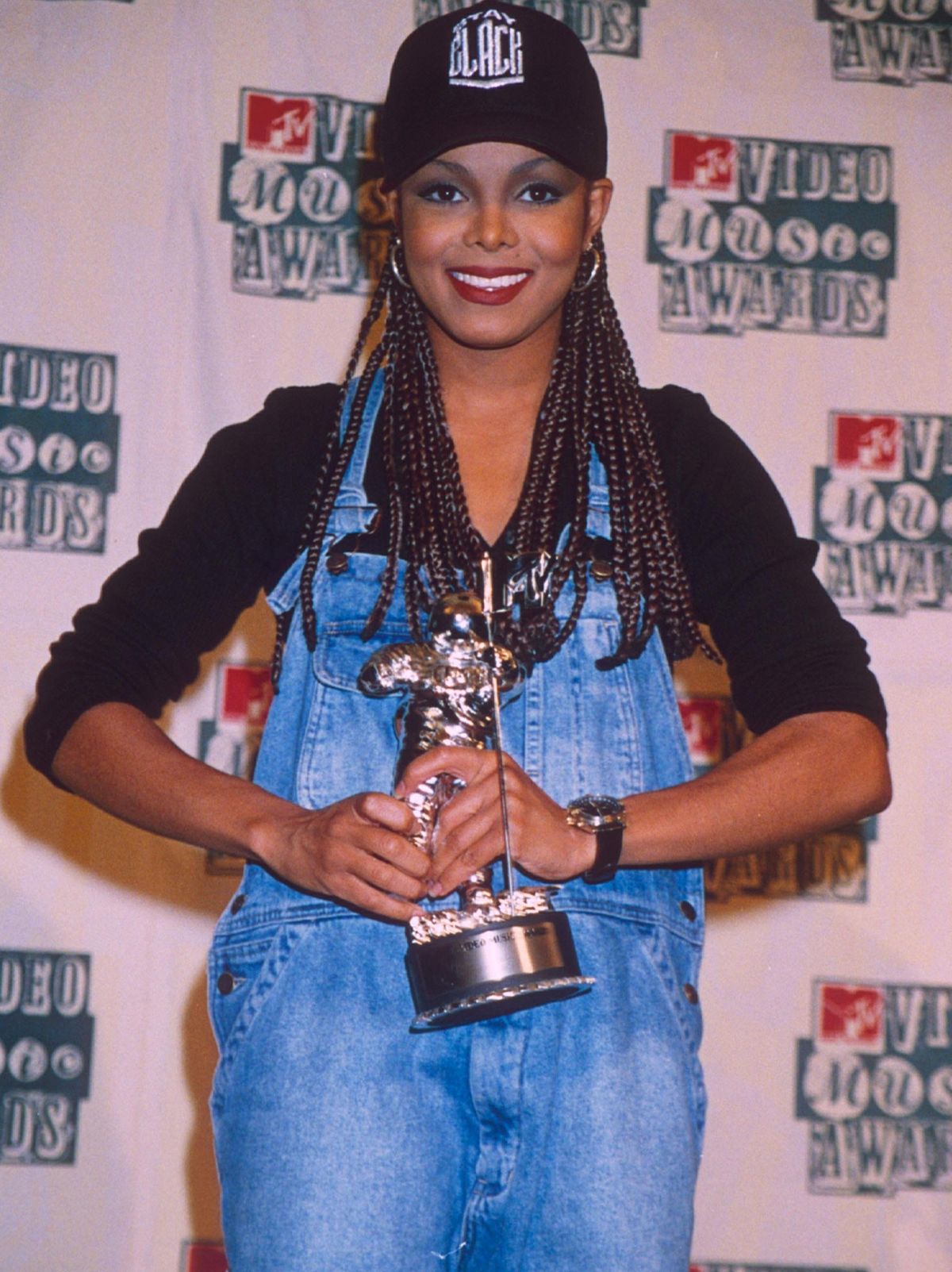 9. Janet Jackson Takes on the Red Carpet in a Pair of Dungarees and a Baseball Cap
Janet Jackson, you literally deserve several trophies for this 90s look. We mean, not only are you wearing loose-fitting dungarees with a 'drop crotch' design and tons of pockets, but you've also added gold hoops & matched your top and cap, too. You win everything.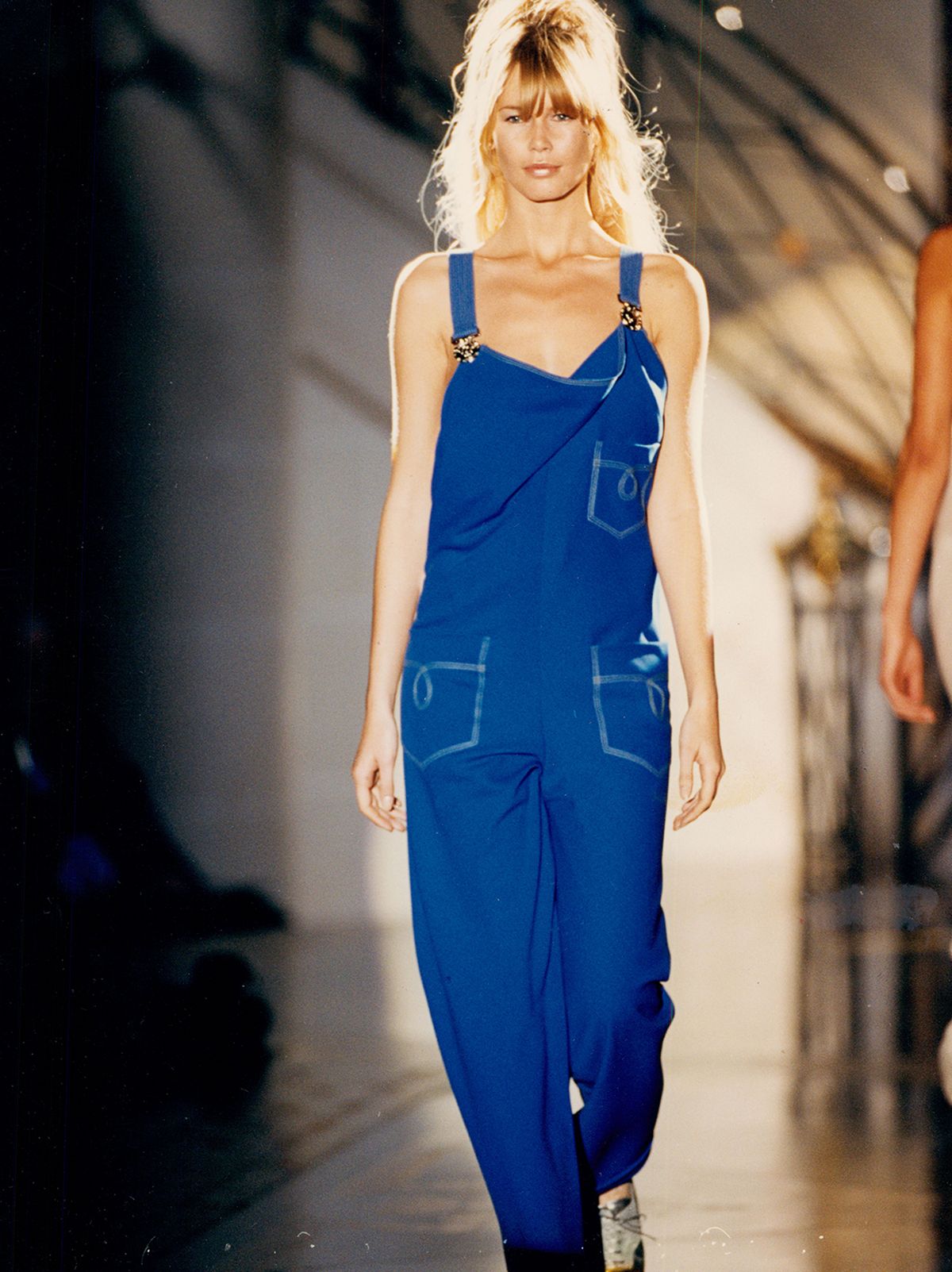 10. Claudia Schiffer Takes to the Runway in Nothing But A Pair of Trusty Dungarees
What to wear under dungarees? For a fresh-off-the-runway look, Claudia Schiffer has dared to bare all under her dungarees, however, if you're not feeling quite as brave, you could try adding a fitted tee or a vest top underneath. The other details that we're spotlighting on this look: the cowl-neck front, oversized pockets and white stitching.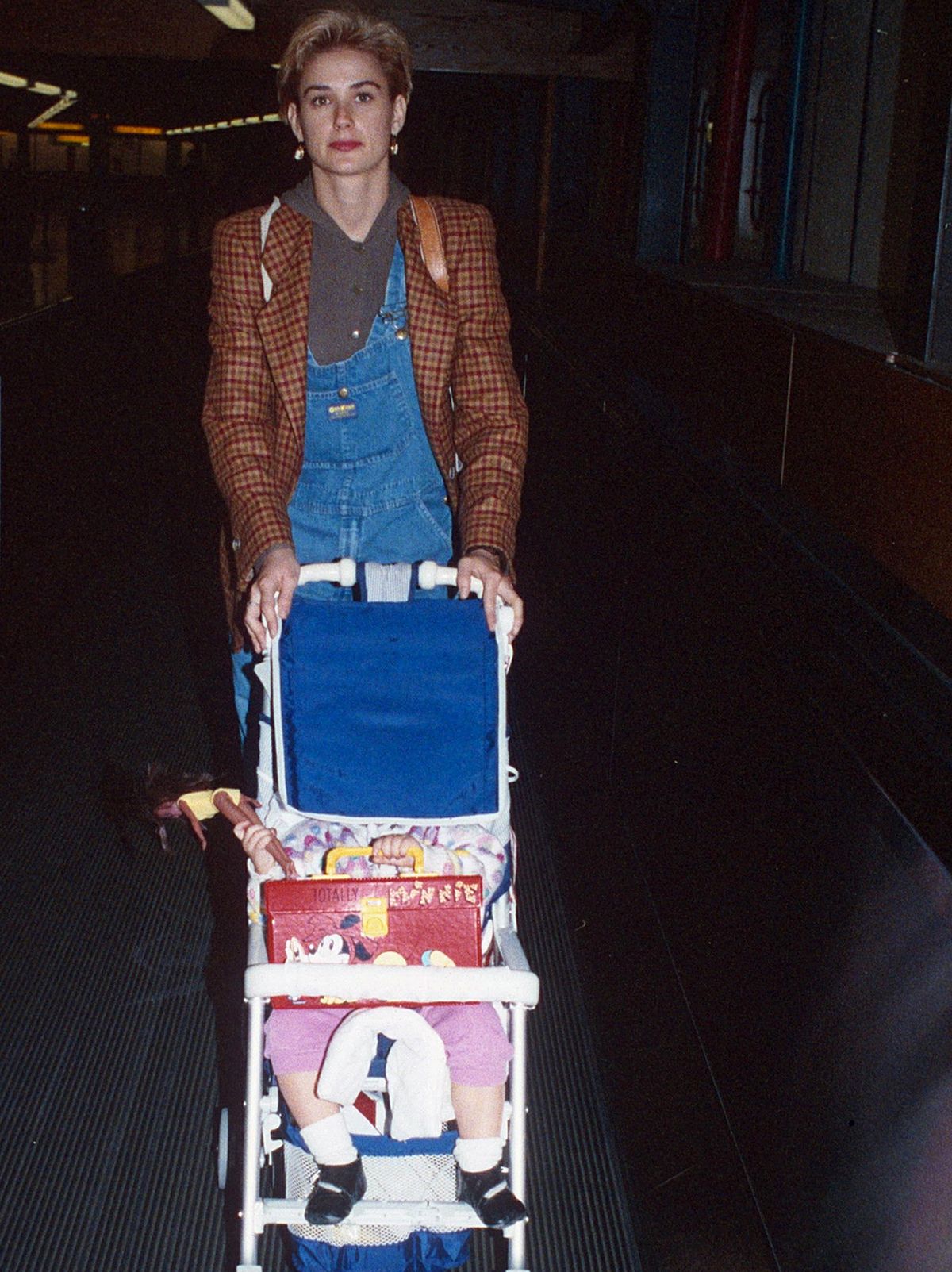 11. Demi Moore Styles her Dungarees with a Tailored Blazer
It could be the check-print blazer, the charcoal-coloured hoodie underneath or the mid-wash dungarees, but there's something about this look that just pushes 😅 things to the next level. How to wear dungarees like you're Demi Moore? Just add a pair of drop earrings & a baguette-style bag to take the 90s vibes further.
Pick Your Favourite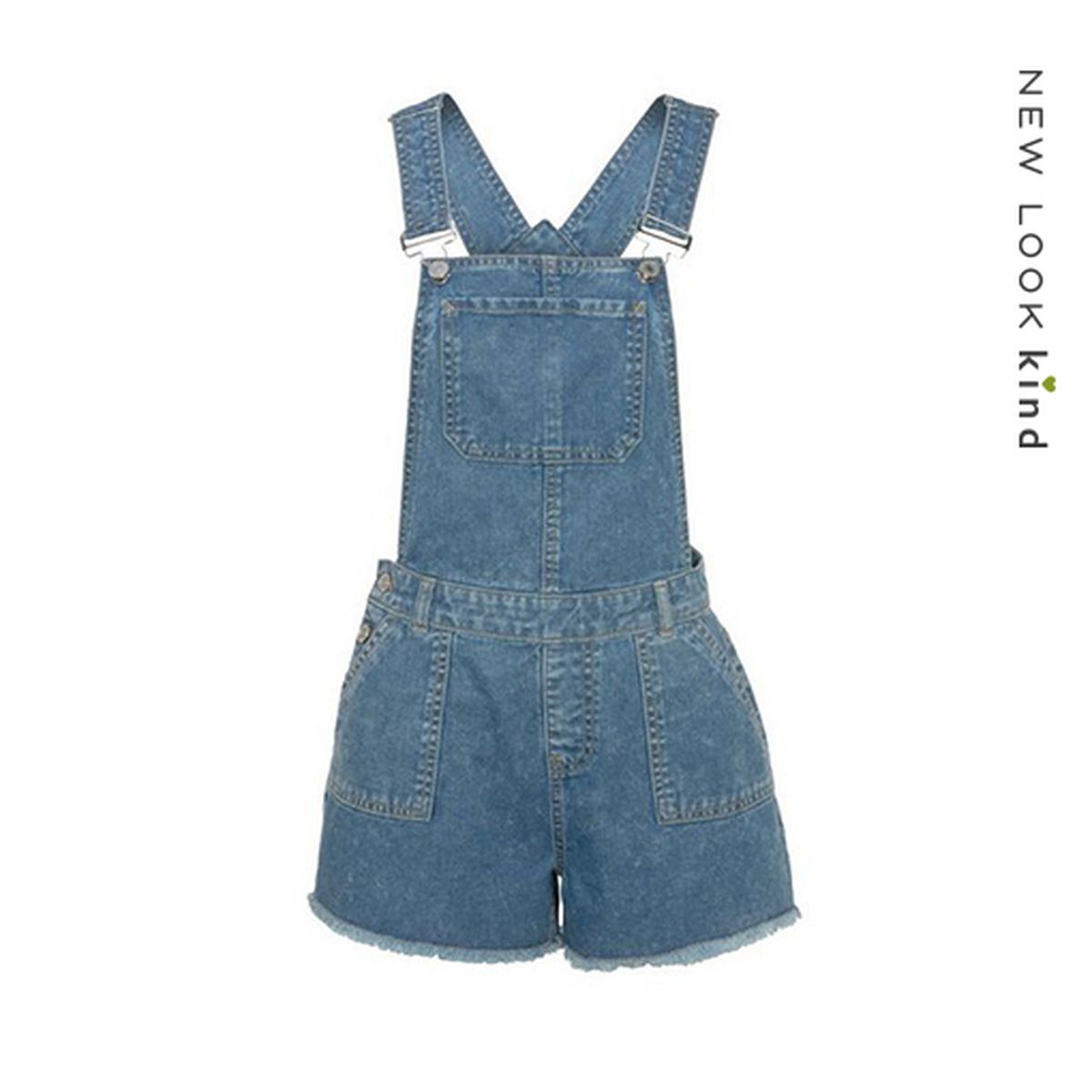 Blue Denim Short Dungarees
£22.99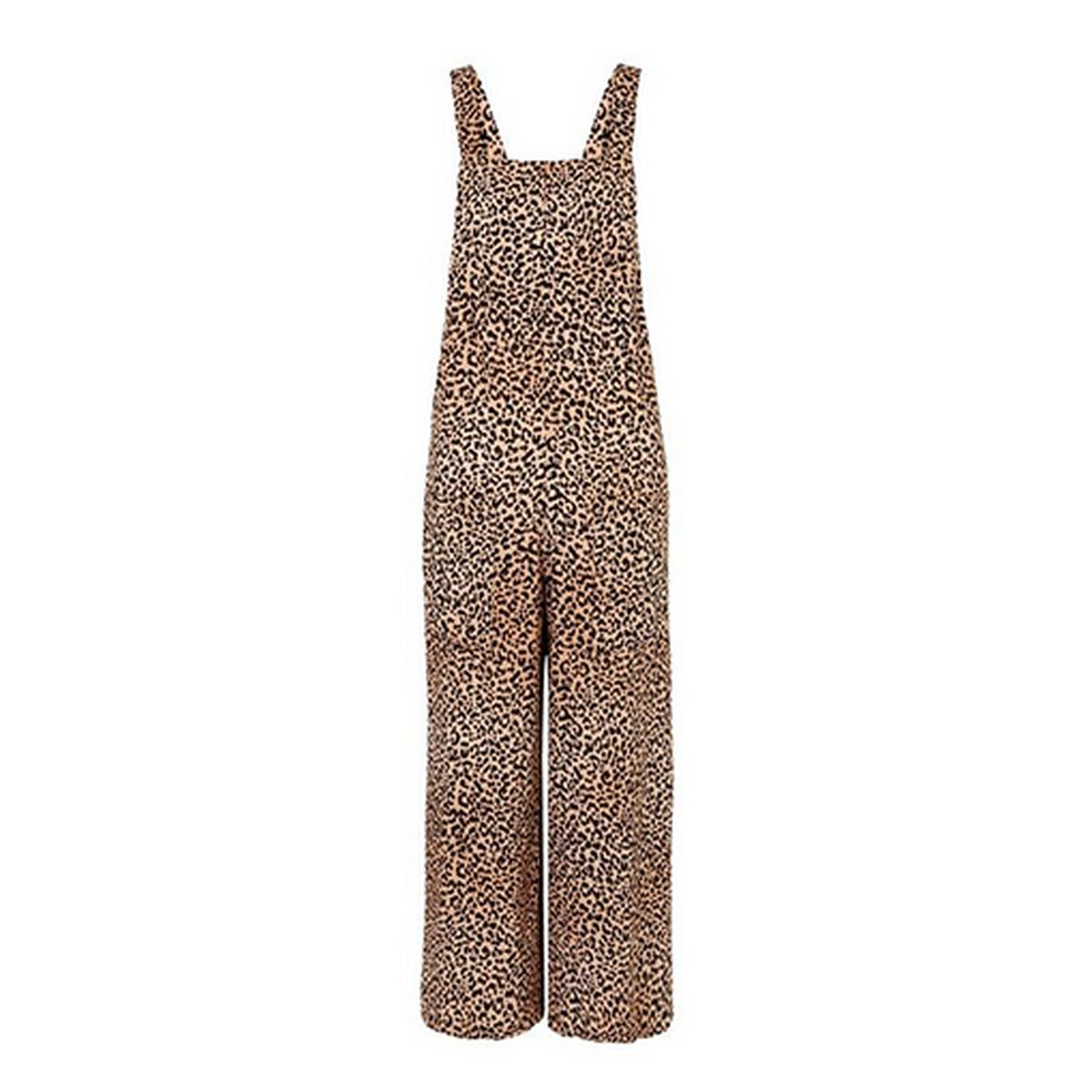 Brown Leopard Print Dungaree Jumpsuit
£22.99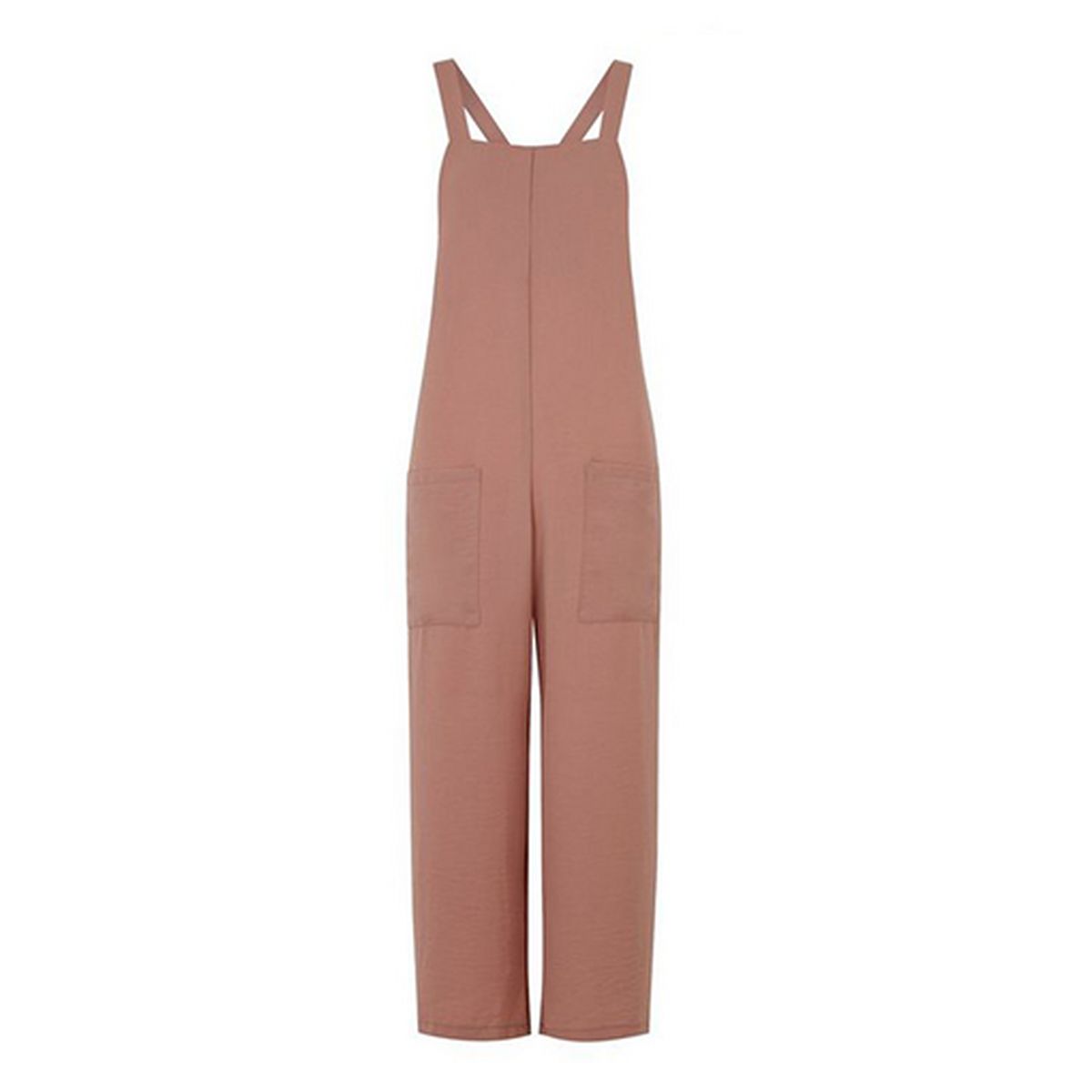 Pale Pink Wide Leg Dungaree Jumpsuit
£22.99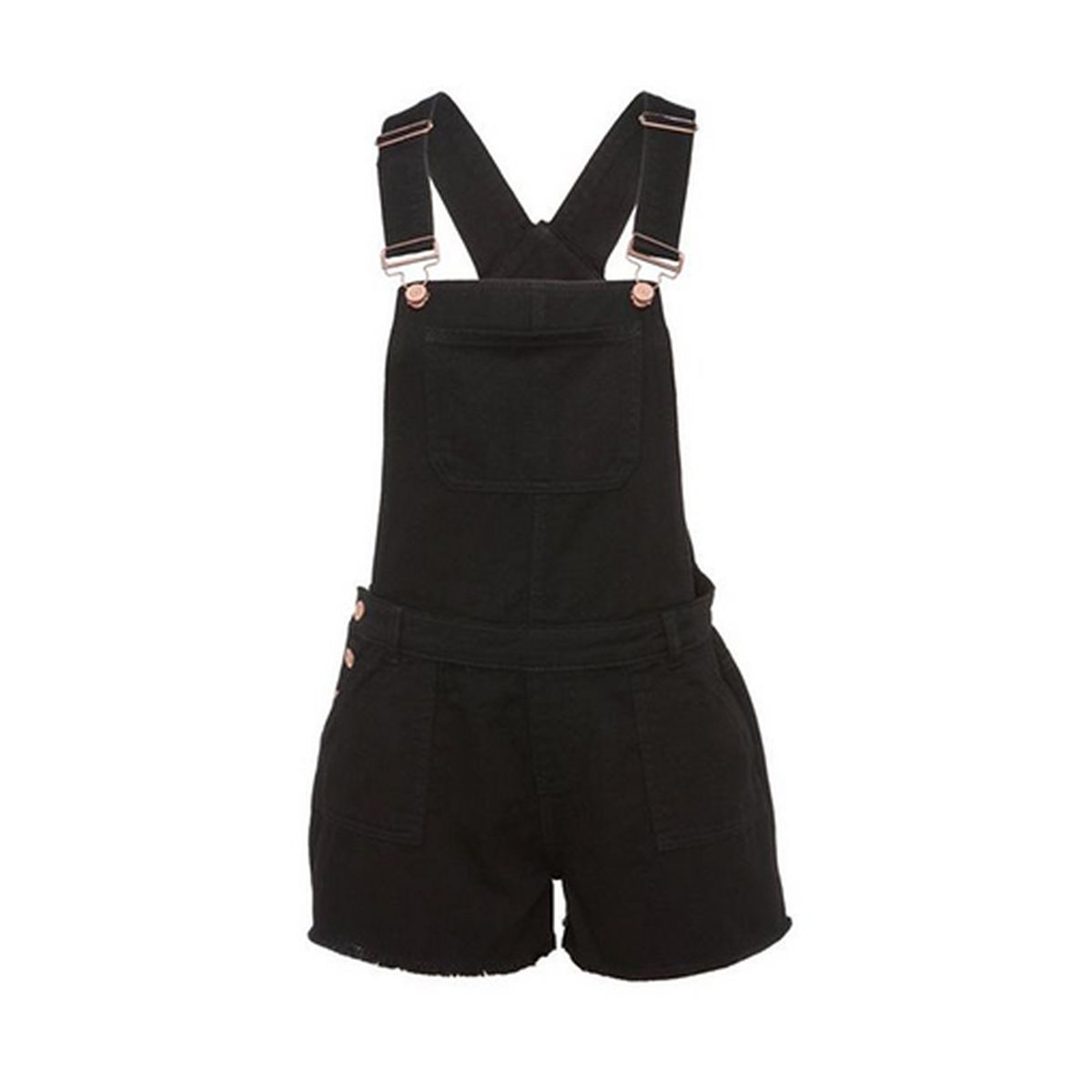 Black Denim Short Dungarees
£22.99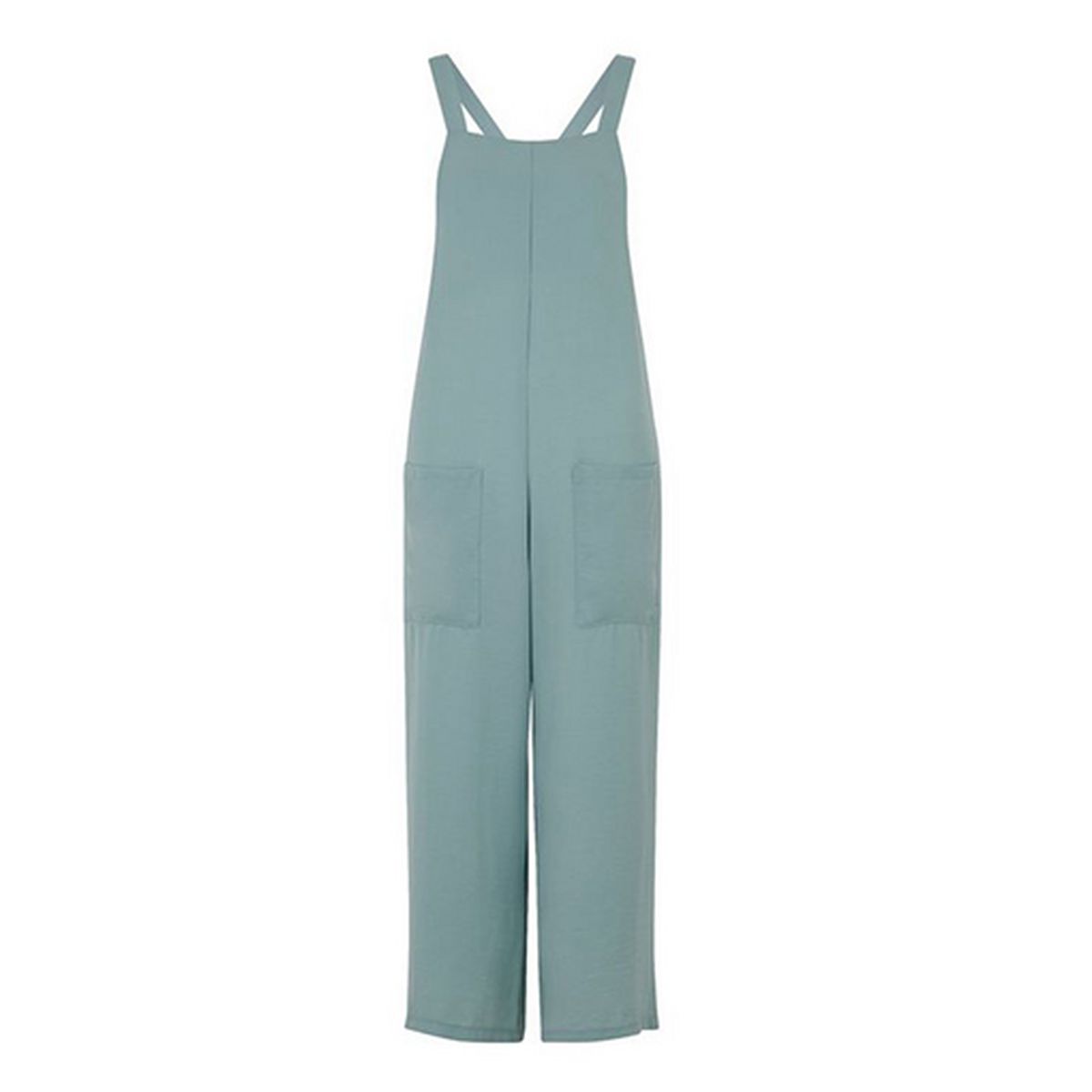 Pale Blue Wide Leg Dungaree Jumpsuit
£22.99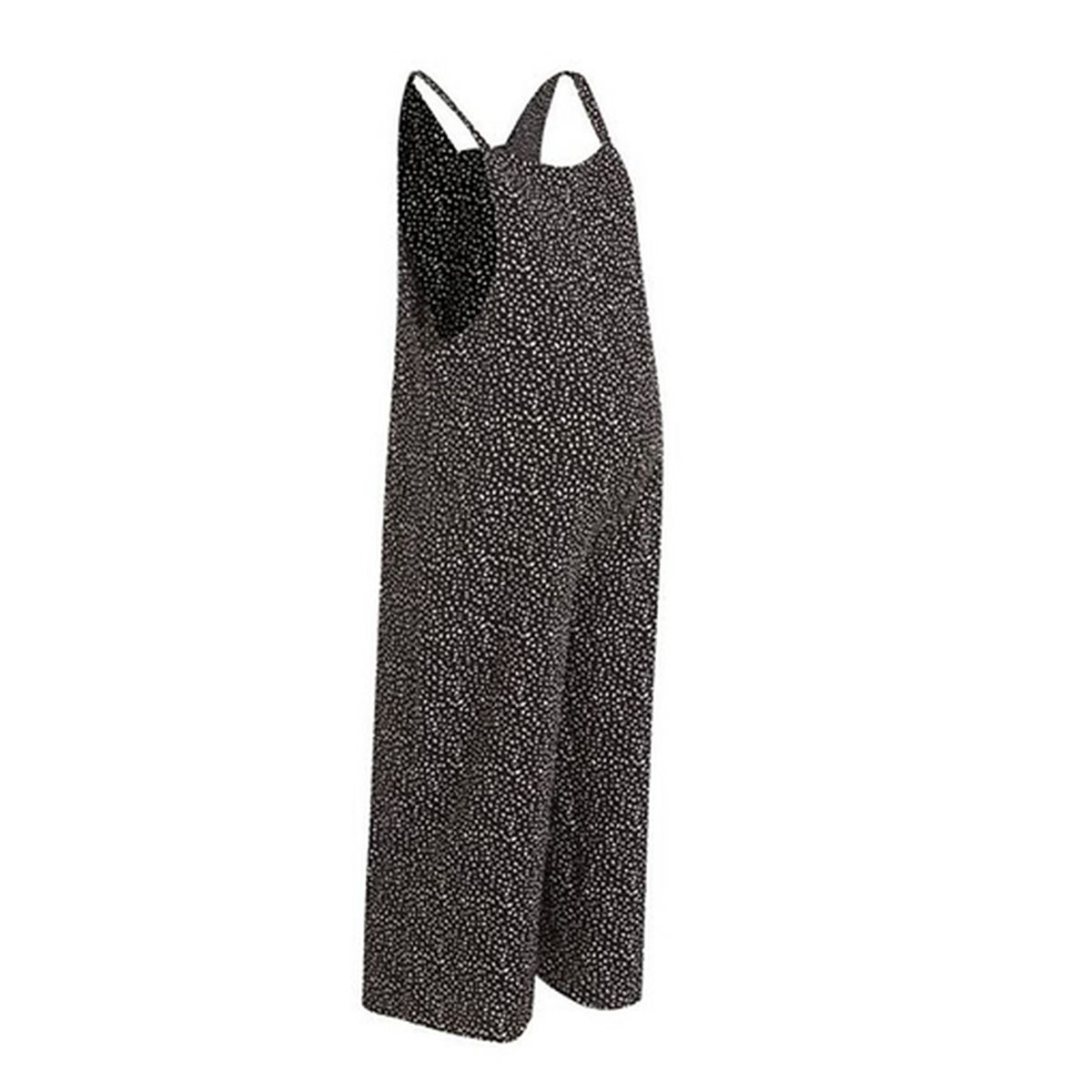 Maternity Black Spot Dungaree Jumpsuit
£22.99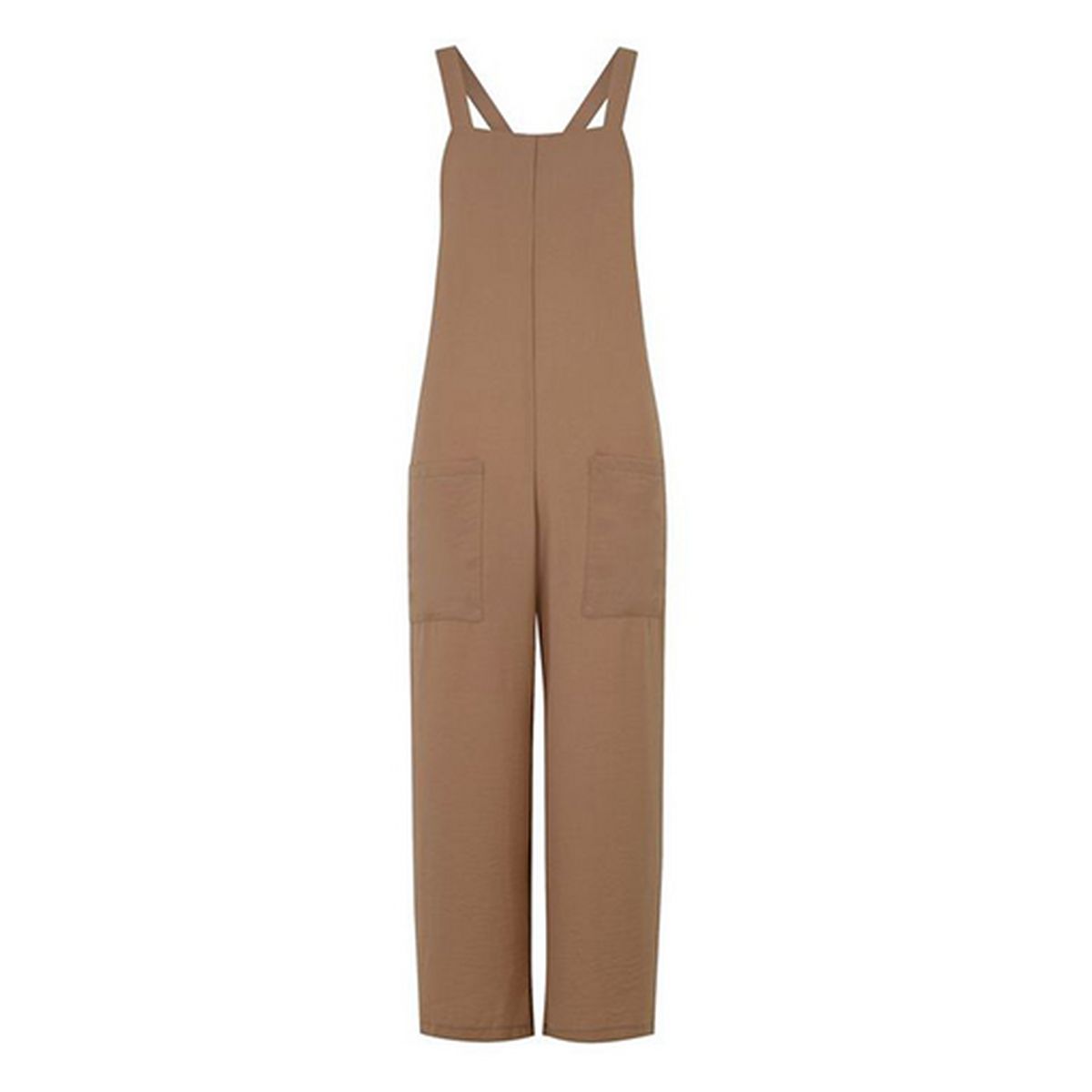 Camel Wide Leg Dungaree Jumpsuit
£22.99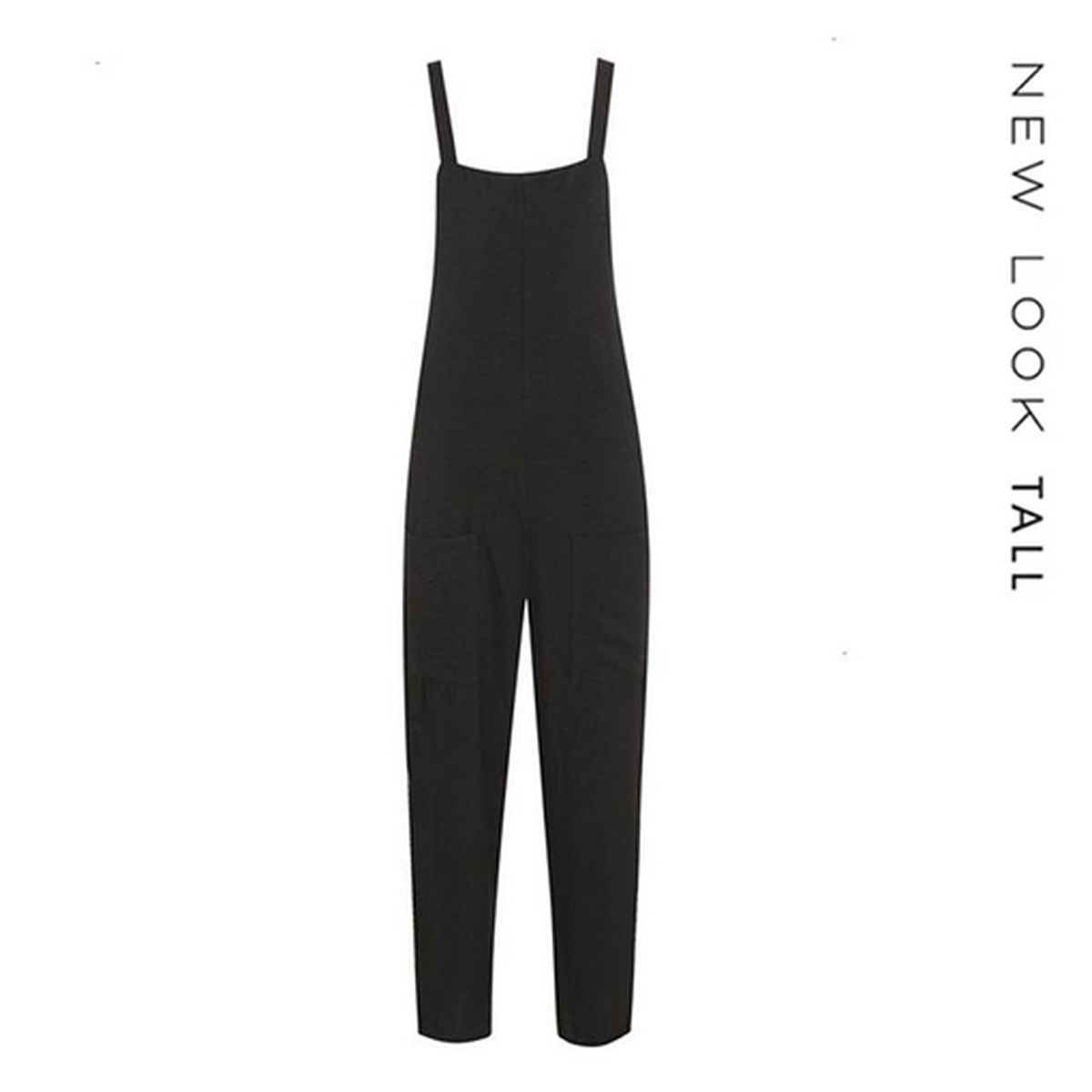 Tall Black Wide Leg Dungaree Jumpsuit
£22.99