Skip to content
Skip to navigation
YOUR DELIVERY, COLLECTION & RETURN OPTIONS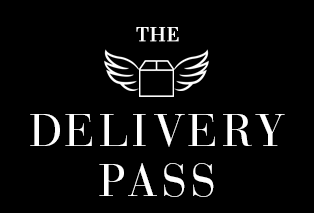 Unlimited delivery & collection on every order for a year, including Next Day (DPD Precise).
Only £19.99 a year.
*T&Cs apply. Excludes Evening delivery.
Delivery Options and Collection Points available in your postcode will be made clear to you at checkout
Our thresholds for free delivery do not apply to sale Items. However you can still get free standard Click and Collect to your local store.
>
HOME DELIVERY OPTIONS
DELIVERED BY
CUT OFF
DELIVERY TIMES
COST
MORE INFO
Next Day UK
DPD PRECISE
Order by 7pm
Delivered between 8am - 8pm

Preferred 1 hour time slots are available between 11am-5pm
£5.99

FREE with delivery pass or on orders containing full price items totalling £100 or over

Email & SMS will be sent the day before so you can select your preferred 1 hour time slot
(Available between 11am - 5pm)
Option to send delivery to a parcel shop/leave with a neighbour/change date
Live tracking available with follow my parcel

Next Day Evening
UK Mail
Order by Midnight
Delivered between 6pm - 10pm
7 days a week
£7.99

FREE on orders containing full price items totalling £100 or over

SMS will be sent confirming delivery

Nominated Day UK
DPD Precise
Order up to 7 days in advance

Delivered between 8am - 8pm

Preferred 1 hour time slots are available between 11am-5pm
£5.99

FREE with delivery pass or on orders containing full price items totalling £100 or over

Email & SMS will be sent the day before so you can select your preferred 1 hour time slot
(Available between 11am - 5pm)
Option to send delivery to a parcel shop/leave with a neighbour/change date
Live tracking available with follow my parcel

Next Day & Nominated Day - Northern Ireland
Nightline
Order by Midday
Order up to 7 days in advance
Deliveries Mon - Fri between 8am - 6pm
£5.99

FREE with delivery pass or on orders containing full price items totalling £100 or over

Email & SMS will be sent confirming delivery including a 2 hour delivery window
Tracking and order updates available
Option to change delivery if required

Nominated Evening
UK Mail
Delivered between 6pm - 10pm
7 days a week
£7.99

FREE on orders containing full price items totalling £100 or over

SMS will be sent confirming delivery

Sunday
DPD Precise
Order by 7pm Saturday
Delivered between 9am - 5pm

Preferred 1 hour time slots are available between 11am - 5pm
£5.99

FREE with delivery pass or on orders containing full price items totalling £100 or over

Email & SMS will be sent the day before so you can select your preferred 1 hour time slot
(Available between 11am - 5pm)
Option to send delivery to a parcel shop/leave with a neighbour/change date
Live tracking available with follow my parcel

Standard
Royal Mail
2 - 4 working days
£3.99

FREE with delivery pass

Delivery dates will be shown at checkout
Email & SMS will be sent confirming delivery

BFPO
Royal Mail
5 - 10 working days
£3.99

FREE with delivery pass

Delivery dates will be shown at checkout
Email & SMS will be sent confirming delivery

Channel Islands
Royal Mail
3 - 5 working days
£3.99

FREE with delivery pass

Delivery dates will be shown at checkout
Email & SMS will be sent confirming delivery

COLLECTION OPTIONS
DELIVERED BY
CUT OFF
DELIVERY TIMES
COST
MORE INFO
Standard Click & Collect - New Look Stores
New Look
3 - 5 working days
FREE on all orders over £19.99

Delivery dates will be shown at checkout for each store
Only available when you spend £19.99 or over

Next Day Click & Collect - New Look Stores
New Look
Order by 6pm
Available to collect after 2pm next day
Deliveries Mon - Sat
£2.99
FREE with delivery pass or on orders containing full price items totalling £45 or over

Delivery dates will be shown at checkout for participating stores

Collect+
Collect+
1-3 working days
£3.99
FREE with delivery pass or on orders containing full price items totalling £50 or over

Delivery to 5,800 local convenient stores
Open 7 days a week
Email & SMS will be sent confirming when order is ready for collection*

Doddle (Next Day)
Doddle
Order by 10pm
Available to collect after 4pm next day
Deliveries Mon - Sat
£3.99
FREE with delivery pass or on orders containing full price items totalling £50 or over

Email & SMS will be sent confirming when order is ready for collection*

RETURN OPTIONS
COST
MORE INFO
New Look Stores
FREE

Return to UK stores within 28 days* from the receipt of goods

Collect+
FREE
Doddle
FREE

Drop off your parcel at any of our 260 Doddle stores, including Morrisons
No need to print any labels
You can also track your parcel once you've sent it back using the link above
Items to be returned within 28 days* from the receipt of goods

By Post
FREE

Don't have a Printer? Don't worry, 1200 Royal Mail depots have printing facilities. Visit www.royalmail.com/labelstogo for more info
Items to be returned within 28 days* from receipt of goods
Please remember to get a proof of postage receipt