Skip to content
Skip to navigation
Fashion & Style
8 Ways to Style Denim for Work
by Kelly Morris, Copywriter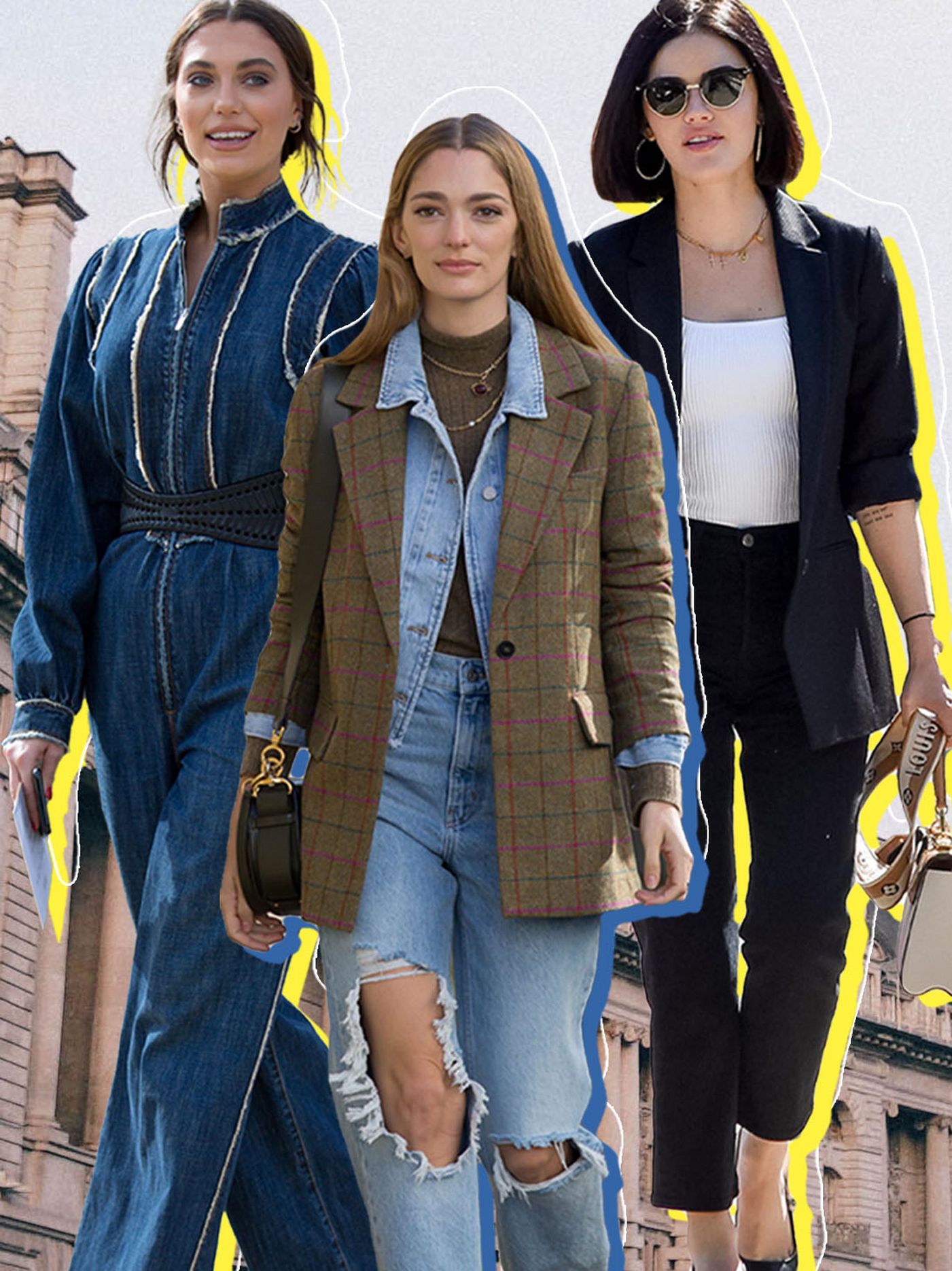 The idea of heading back into the office after a year spent WFH might seem daunting, especially when it comes to letting go of your new-found fashion freedom. You still want to be comfortable and look your best. And we've got the answer: denim.

Not just a part of your weekend wardrobe, there are so many ways to add denim into your workwear, all it takes is a little know-how. The ultimate style hero, it's easy to transfer denim's laid-back appeal into something that feels a little more dressed-up without sacrificing your outfit.

​​​​​​​ Take your style cues from the likes of Katie Holmes, Lucy Hale and Gemma Arterton as we take you on a denim masterclass, showing you how to make it work for your working wardrobe.