Skip to content
Skip to navigation
Fashion & Style
How Celebrities Are Wearing This Season's Tennis Trend
by Chloe Wilshere, Content Creator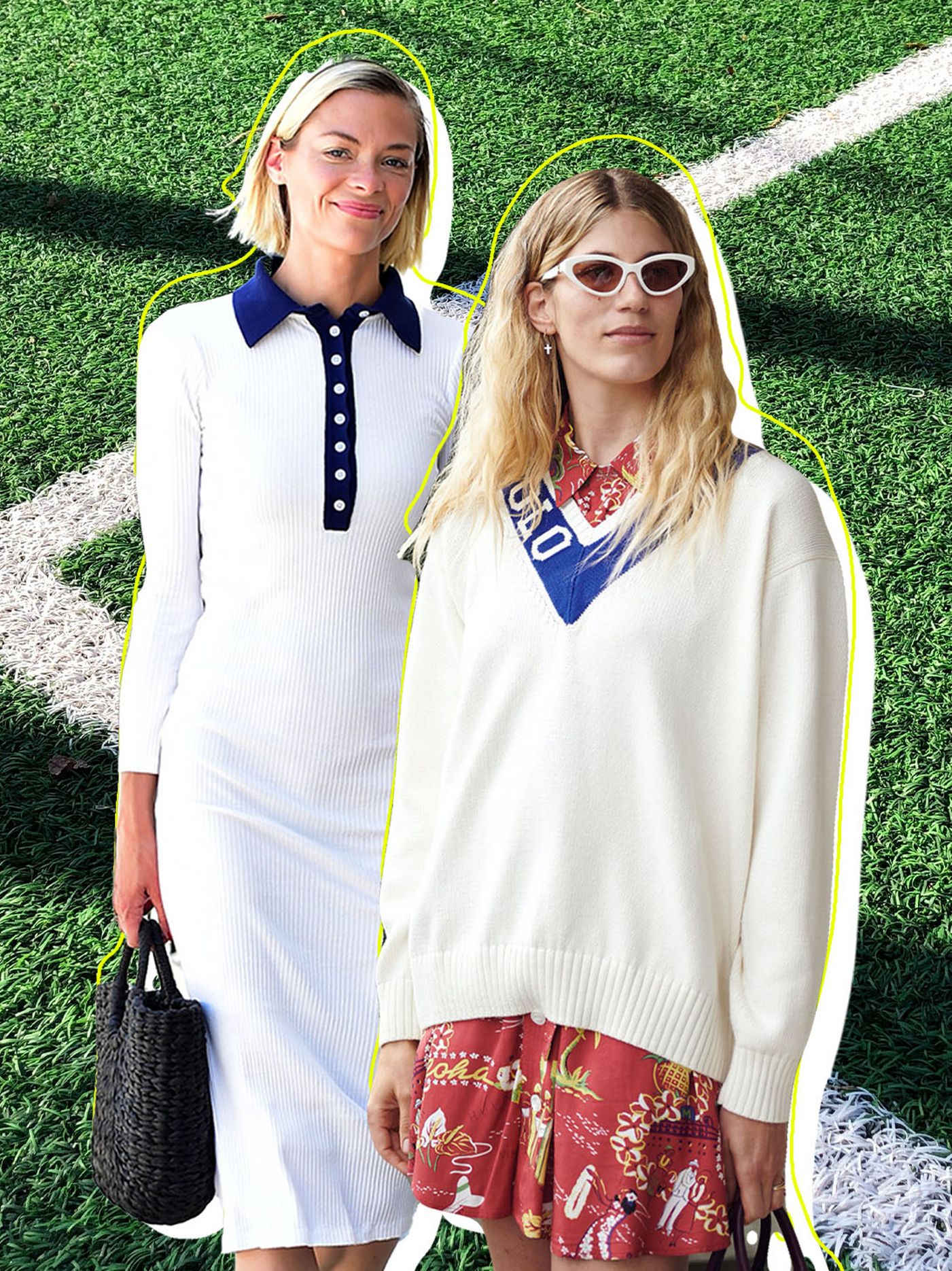 Athleisure has taken the world by storm over the past year. When summer comes around, and it's too hot to throw on a tracksuit, we're left wondering: what on earth are we going to wear? But, this year, it's simply a case of looking courtside.

Tennis-inspired fashion trends are set to be all the rage this spring-summer; last year, TikTok saw an impressive 13.2 million views on how to style tennis skirts alone. And these days, we all know that any big fashion trend was definitely seen on TikTok first.

From cute pleated mini skirts to comfy sweatshirts and head-to-toe white ensembles, the tennis trend is certainly one we can all get behind. To give you a little inspiration on how to style spring-summer's new favourite courtside preppy look, we've turned to some of our favourite celebrities to show us how it's done.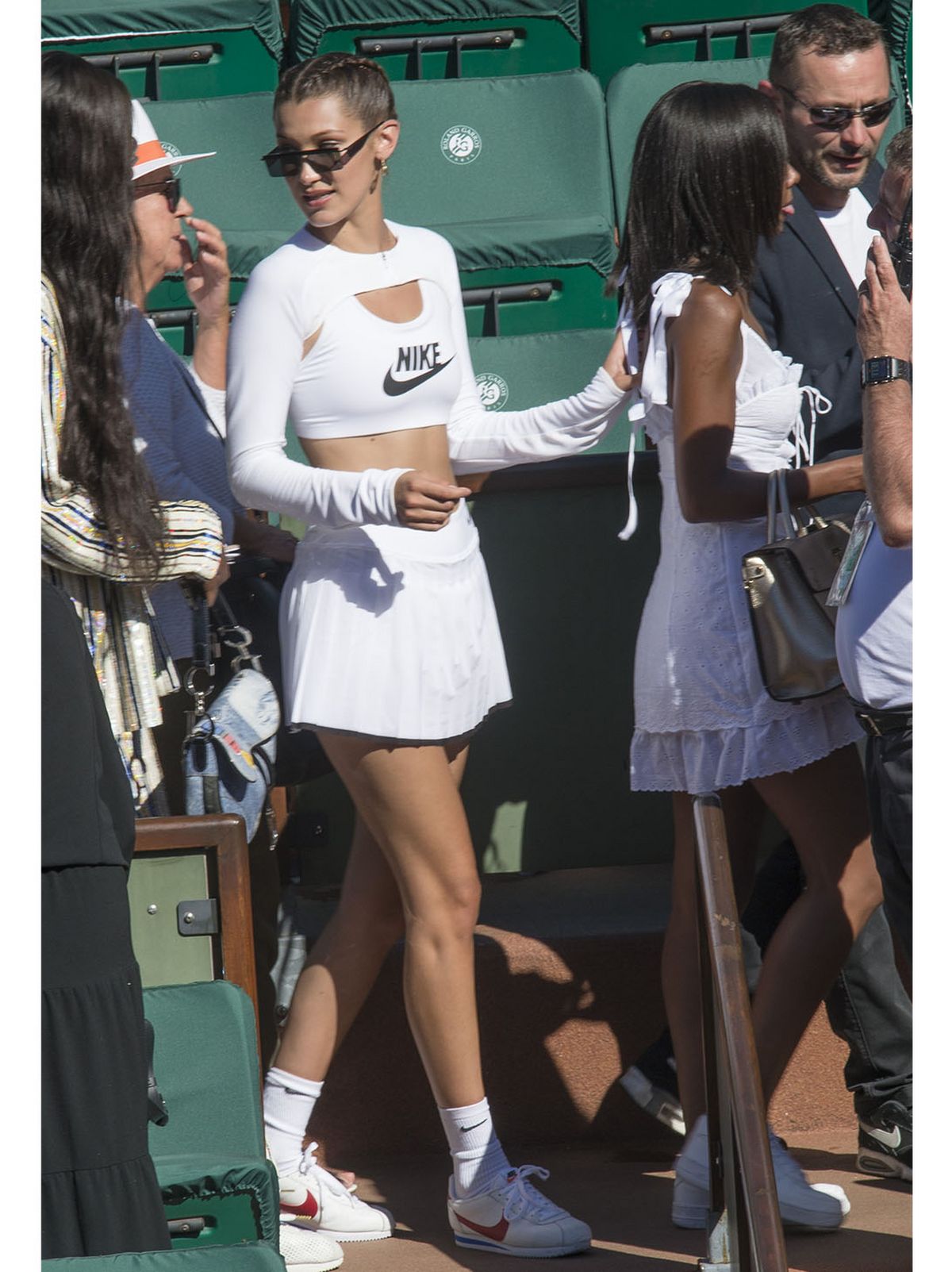 1. Bella Hadid
Straight from the court to a picnic with the girls, Bella's tennis-inspired look is everything we want to be wearing this summer.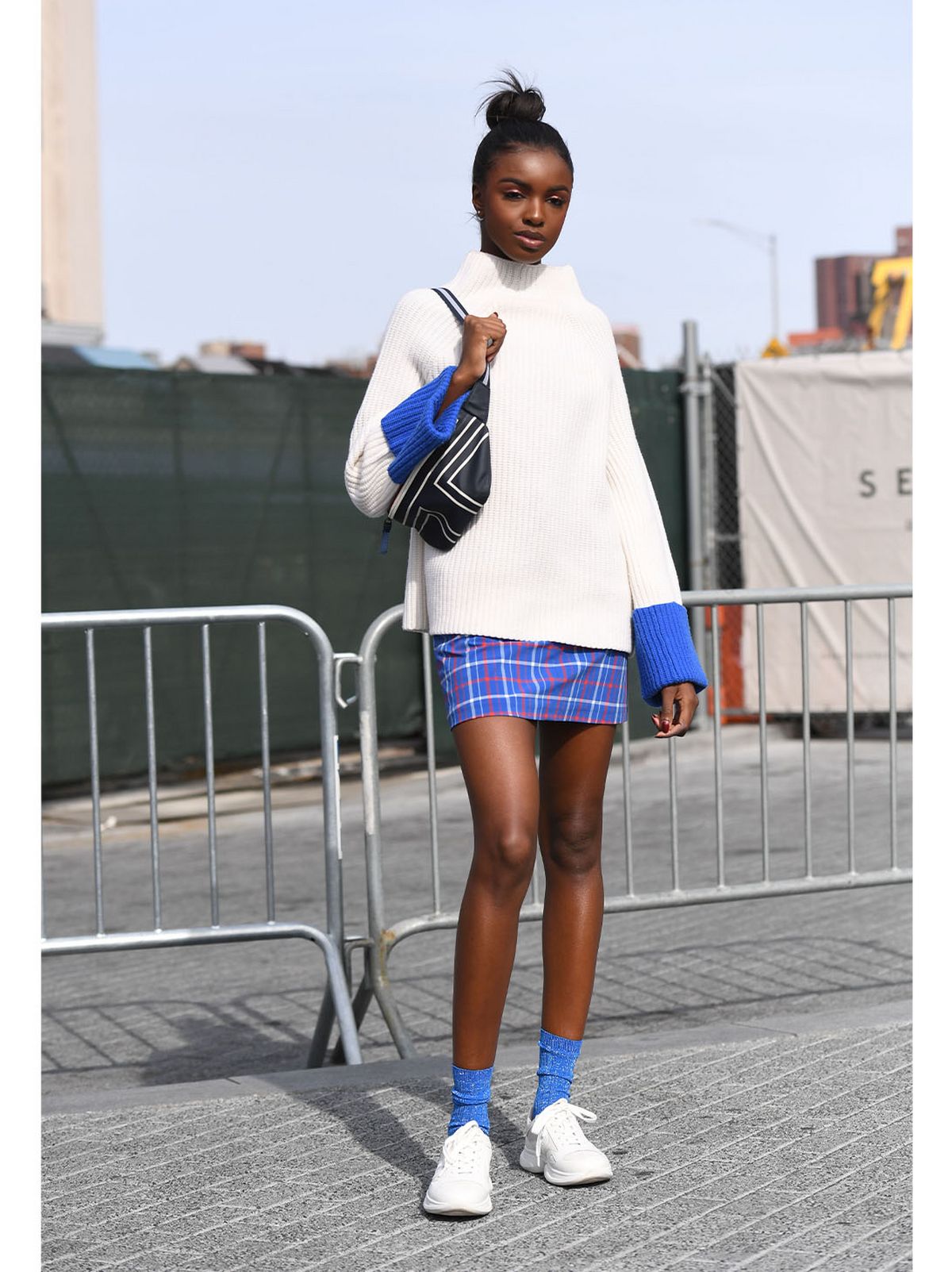 2. Leomie Anderson
If courtside style is this chic, then we want to be wearing it every day. We're obsessed with Leomie's blue check mini skirt and white high neck jumper, paired with a courtside essential: chunky white trainers.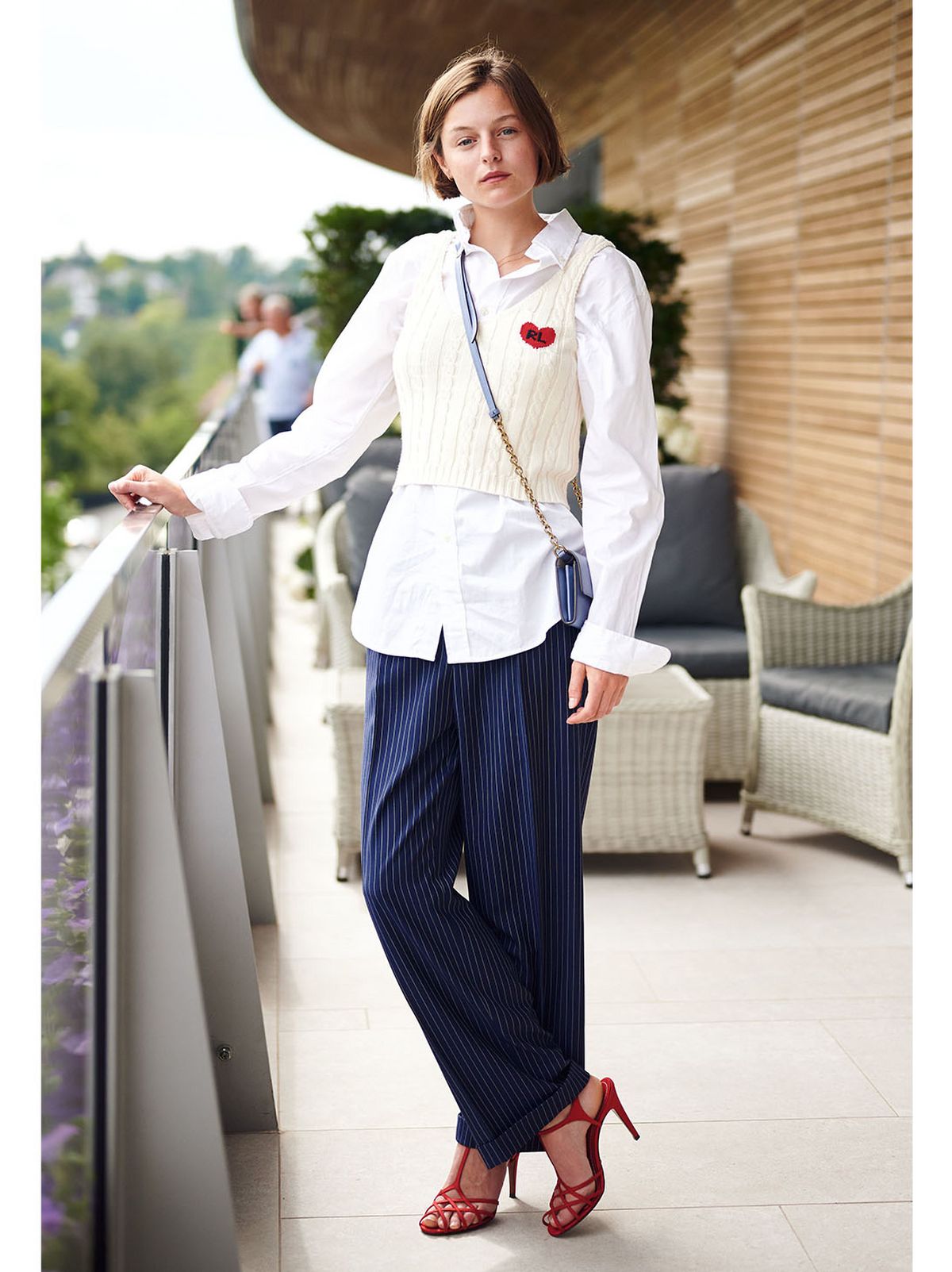 3. Emma Corrin
From dressing like a princess to nailing tennis style is there anything that Emma Corrin can't do? Vest jumpers have been all the rage this A/W and they're a key layering piece in the tennis style trend. Wear it just like Emma by layering over a crisp white shirt and some all-important pinstripe trousers.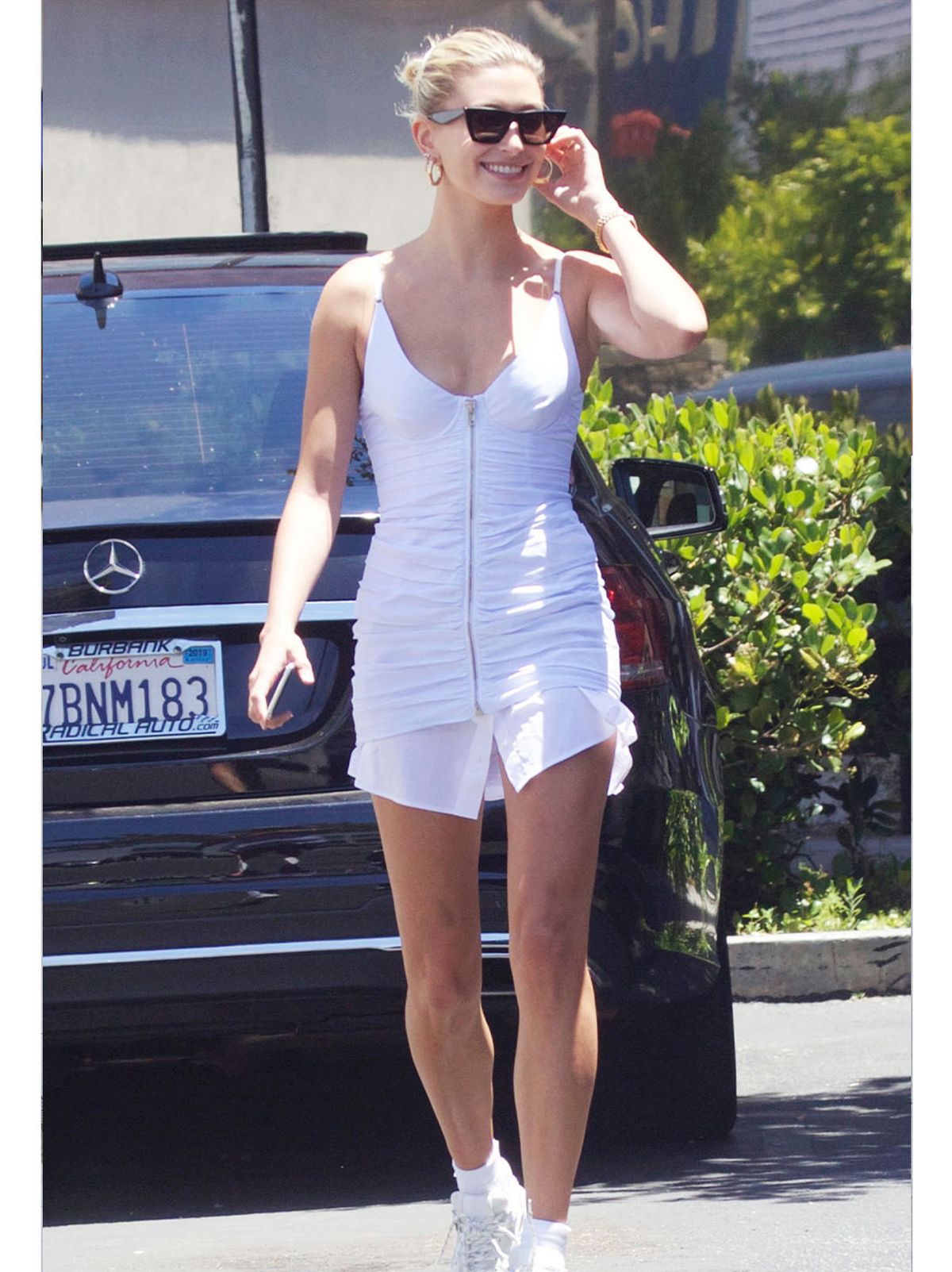 4. Hailey Bieber
Best thing about the tennis trend? How practical it is! And Hailey Bieber shows us just that with a white mini dress that you can wear to hit the court, to head to the shops, or dress up in for a night out. It doesn't get much better than that.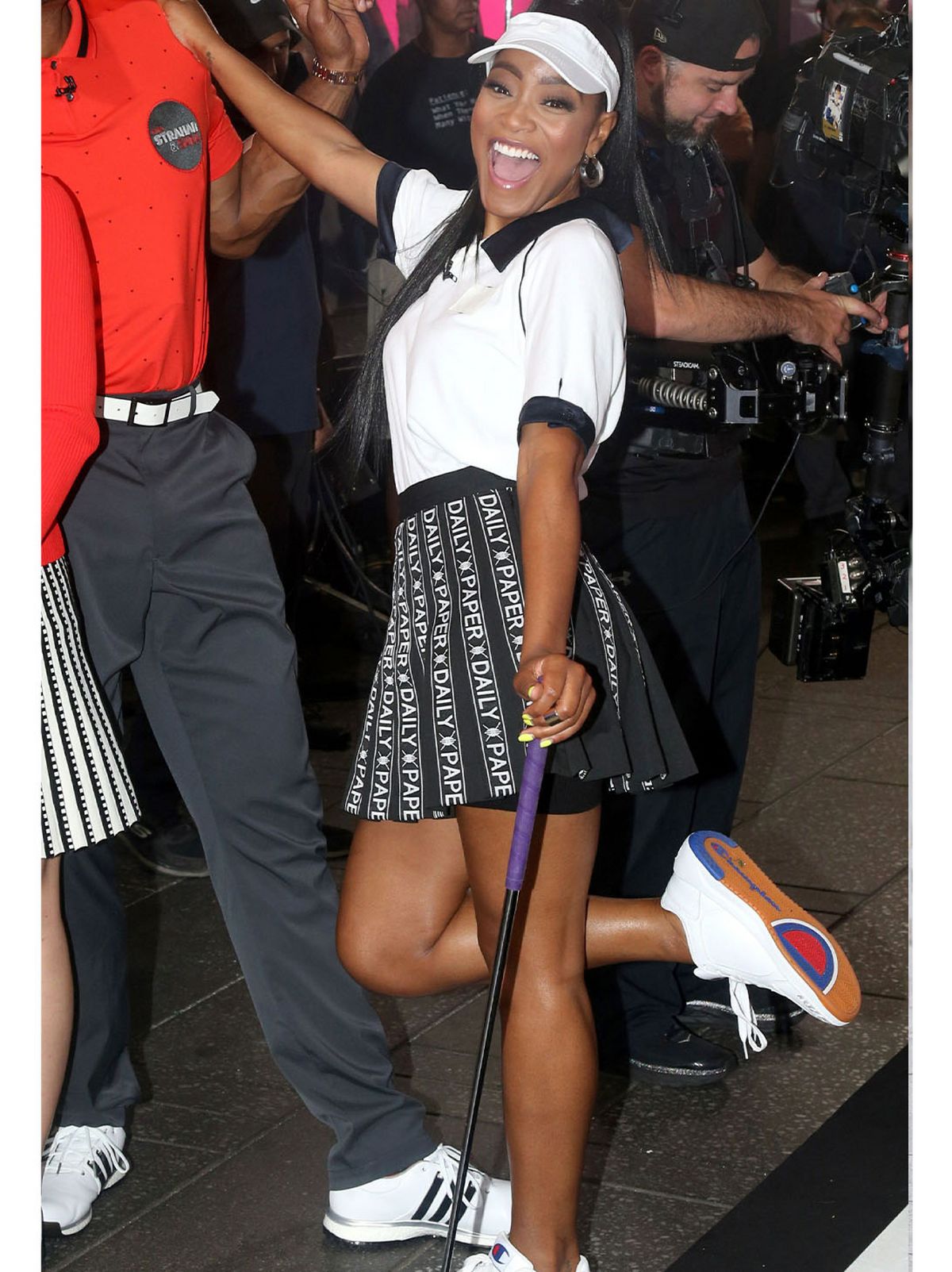 5. Keke Palmer
Keke Palmer wears the most essential item in the courtside trend: a pleated tennis skirt. If you want to jump on the tennis fashion trend but don't know where to start, then this is the key piece you need to begin with.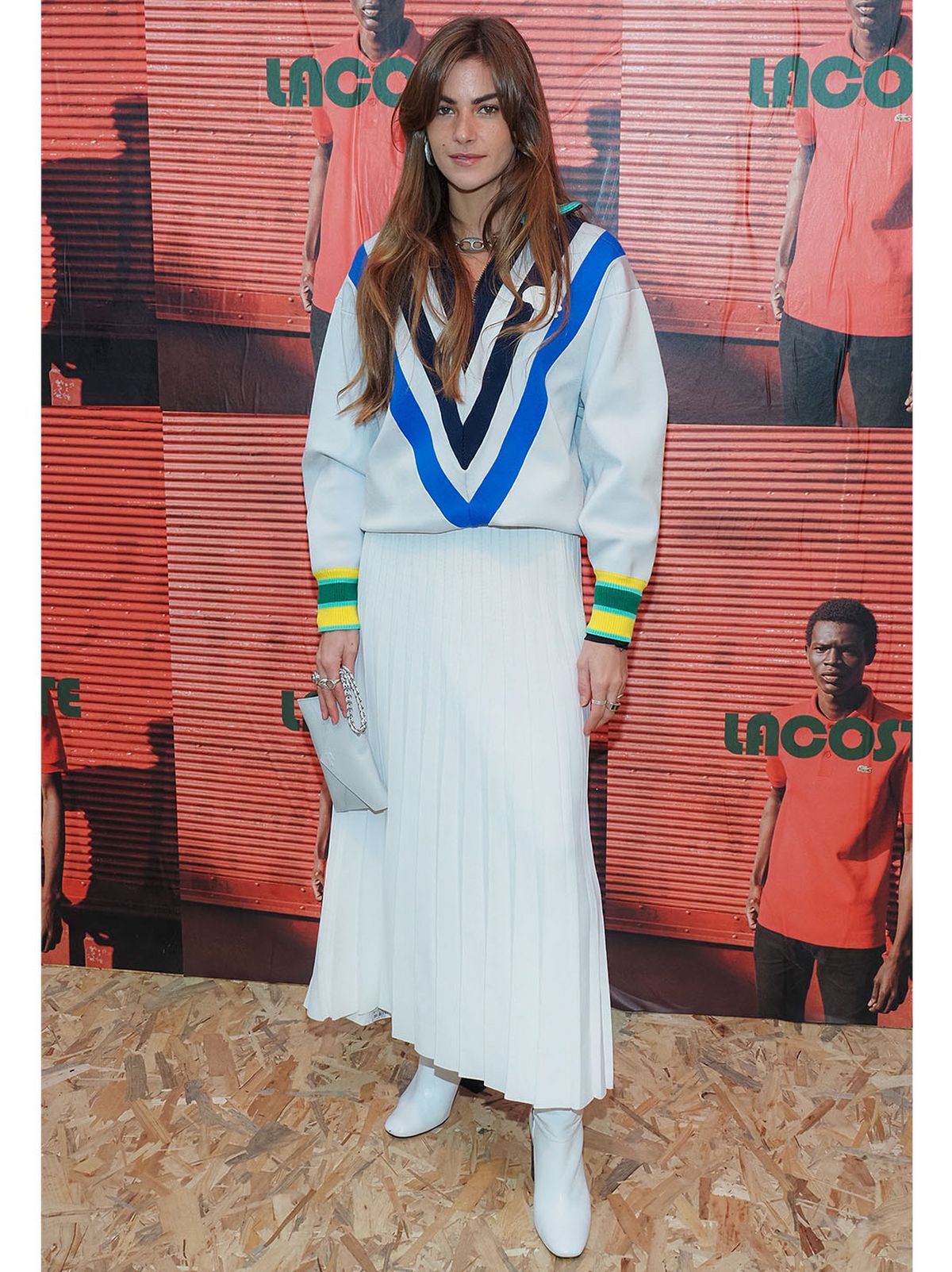 6. Clara Berry
Clara Berry proves you can still wear tennis-inspired outfits without them including mini dresses and mini skirts. She pairs a white varsity-style sweatshirt with a white pleated midi skirt. If you want to head back to work feeling comfortable but looking on-trend then you need look no further than this outfit.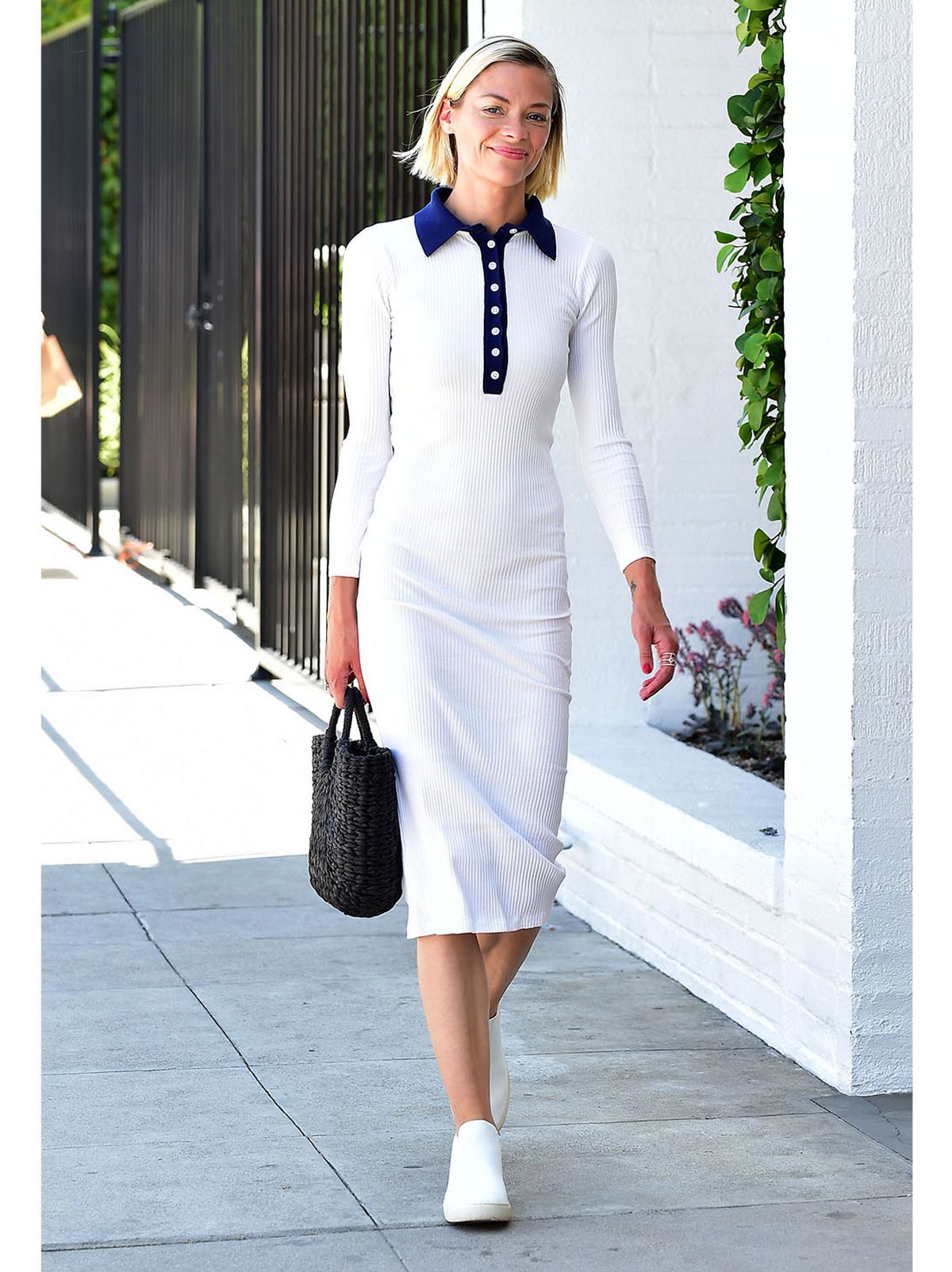 7. Jaime King
Crisp whites are, of course, all the rage in terms of nailing tennis fashion and Jaime King is a vision in this white ribbed midi dress with contrast popper detail.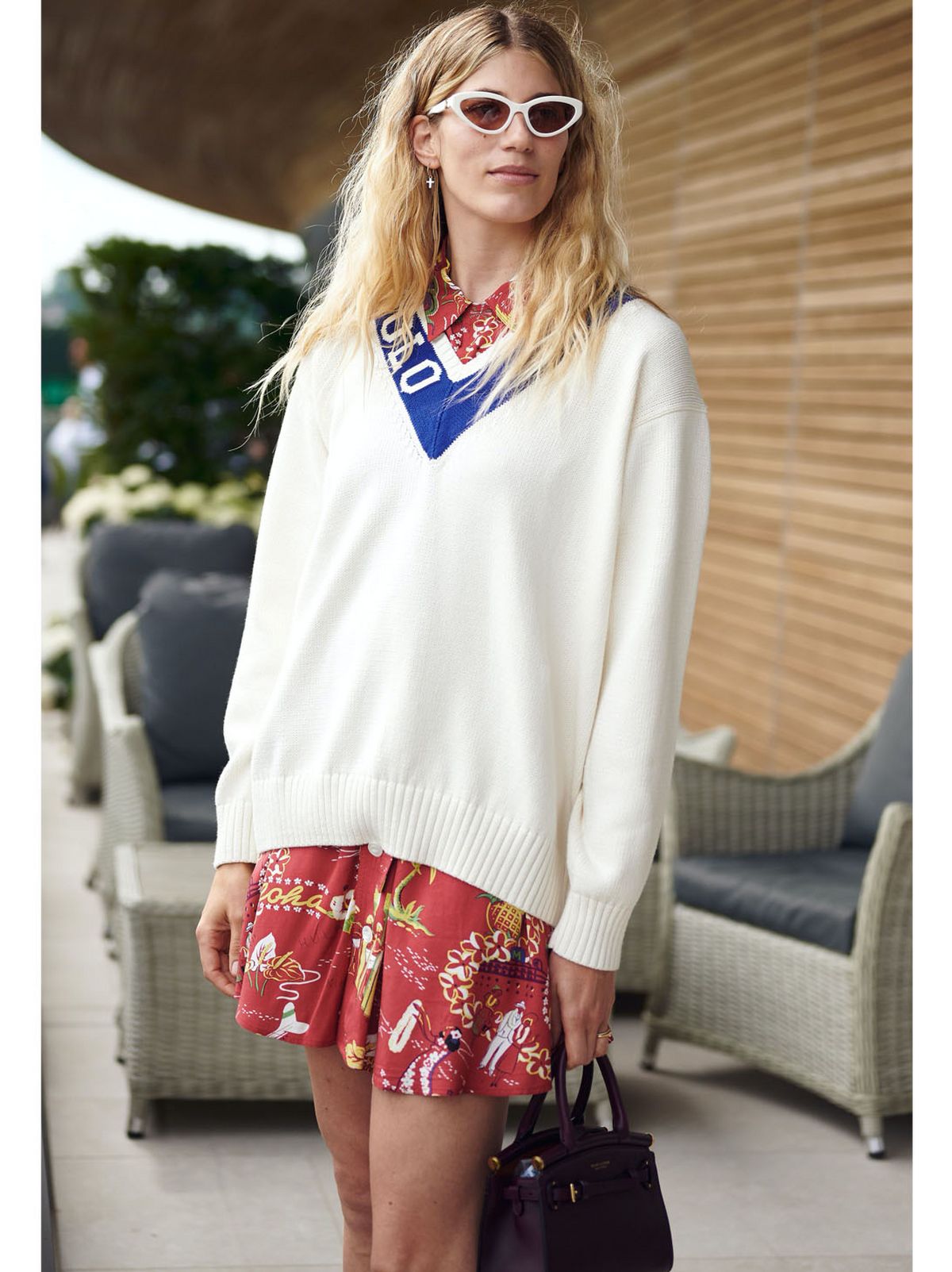 8. Veronika Heilbrunner
What we love most about the tennis fashion trend is how easy it is to wear - and Veronika shows us just that. Nail the trend by simply throwing on a white V-neck sweater over a mini dress and wear some all-important white cat-eye sunglasses.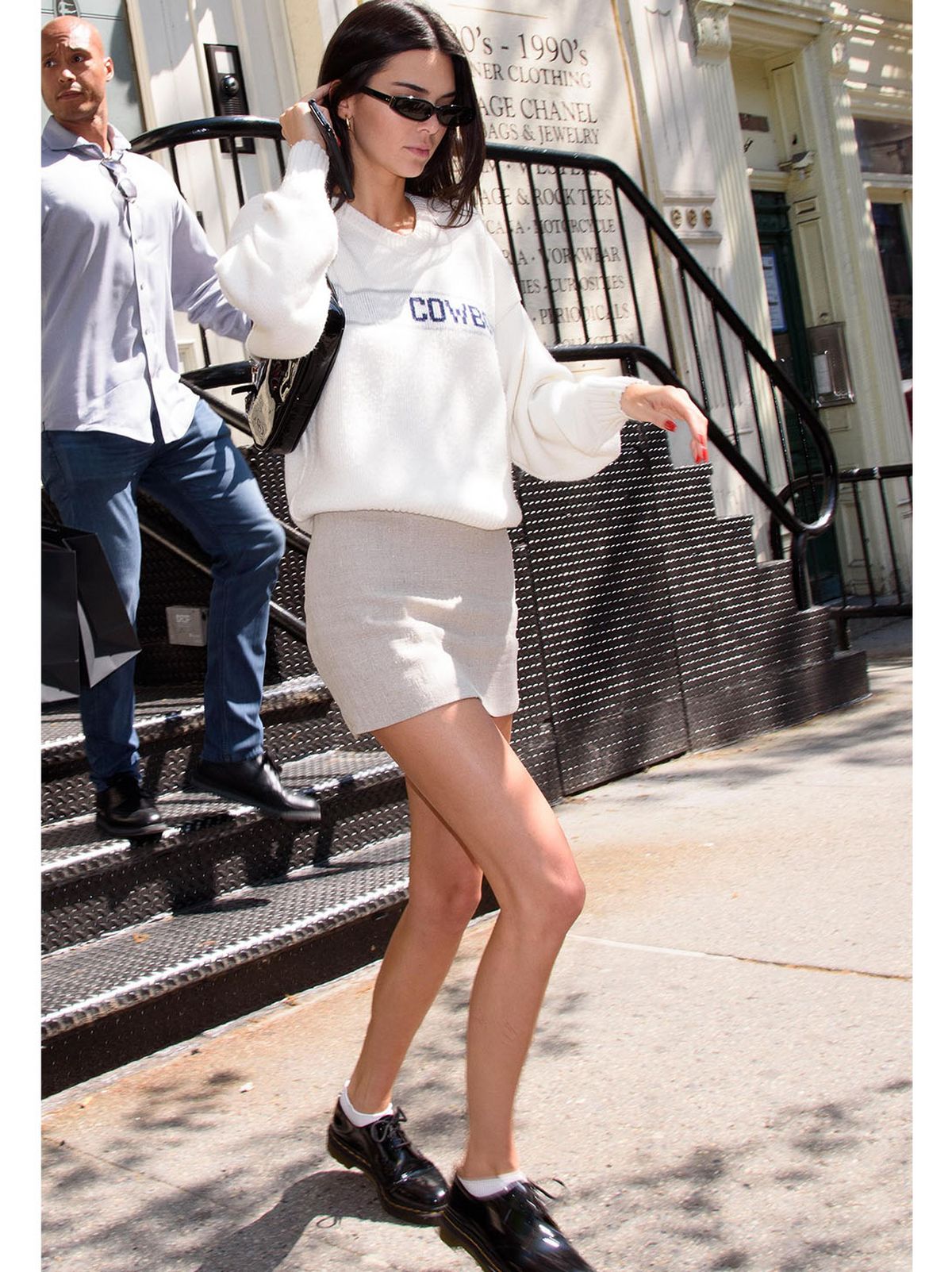 9. Kendall Jenner
When tracksuit season is over and you're wondering how to stay comfy but dressed for the weather, then look no further than Kendall Jenner's preppy outfit. A mini skirt, sweatshirt, 90s shoulder bag and some loafers are all you need ✅.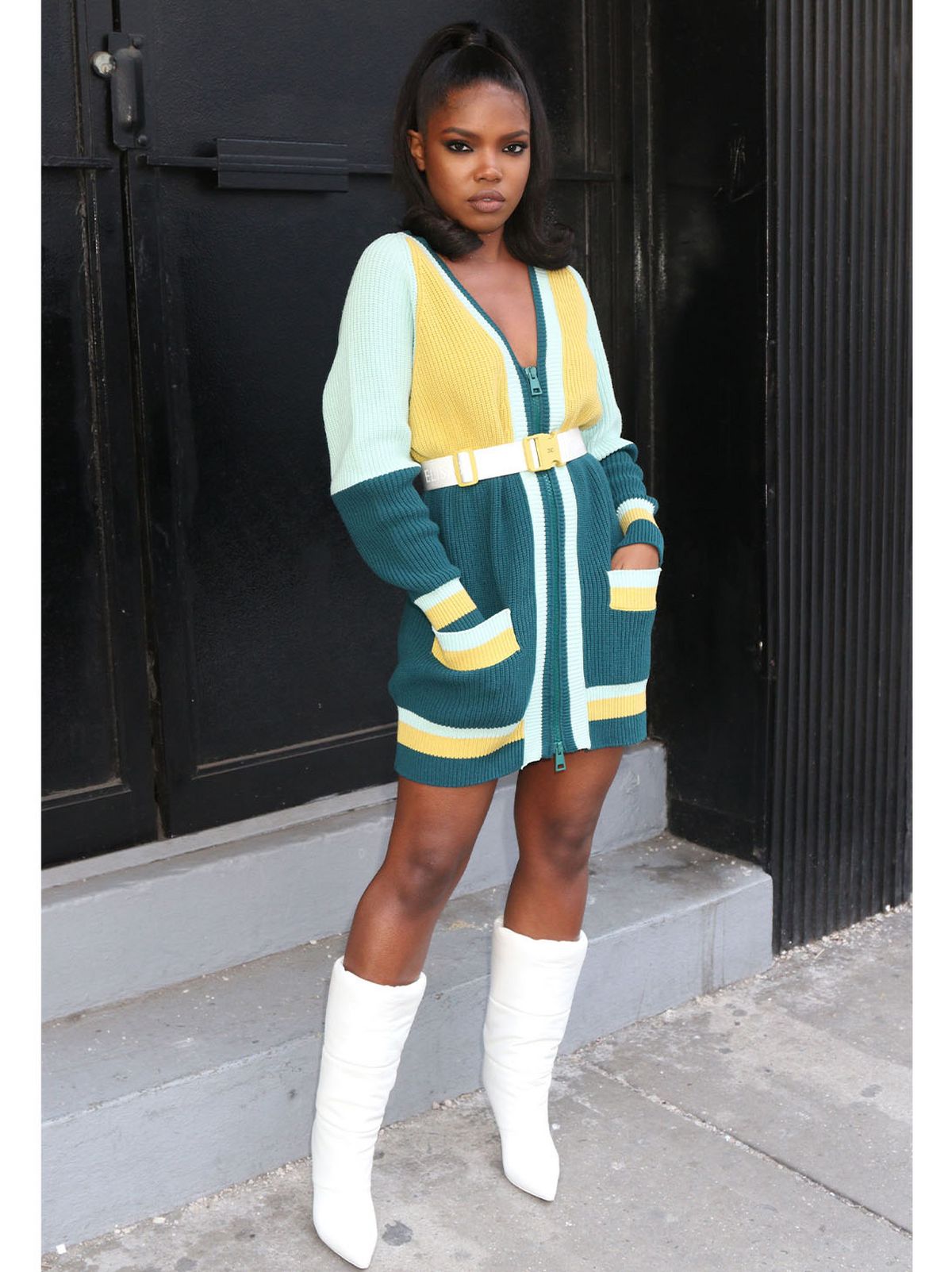 10. Ryan Destiny
Another key part of tennis fashion is colour blocking. And if you're wondering what on earth that means, then you're in luck as Ryan Destiny can show you exactly what it is. It's as simple as bold blocks of contrasting colours, and it's safe to say we're obsessed ✨.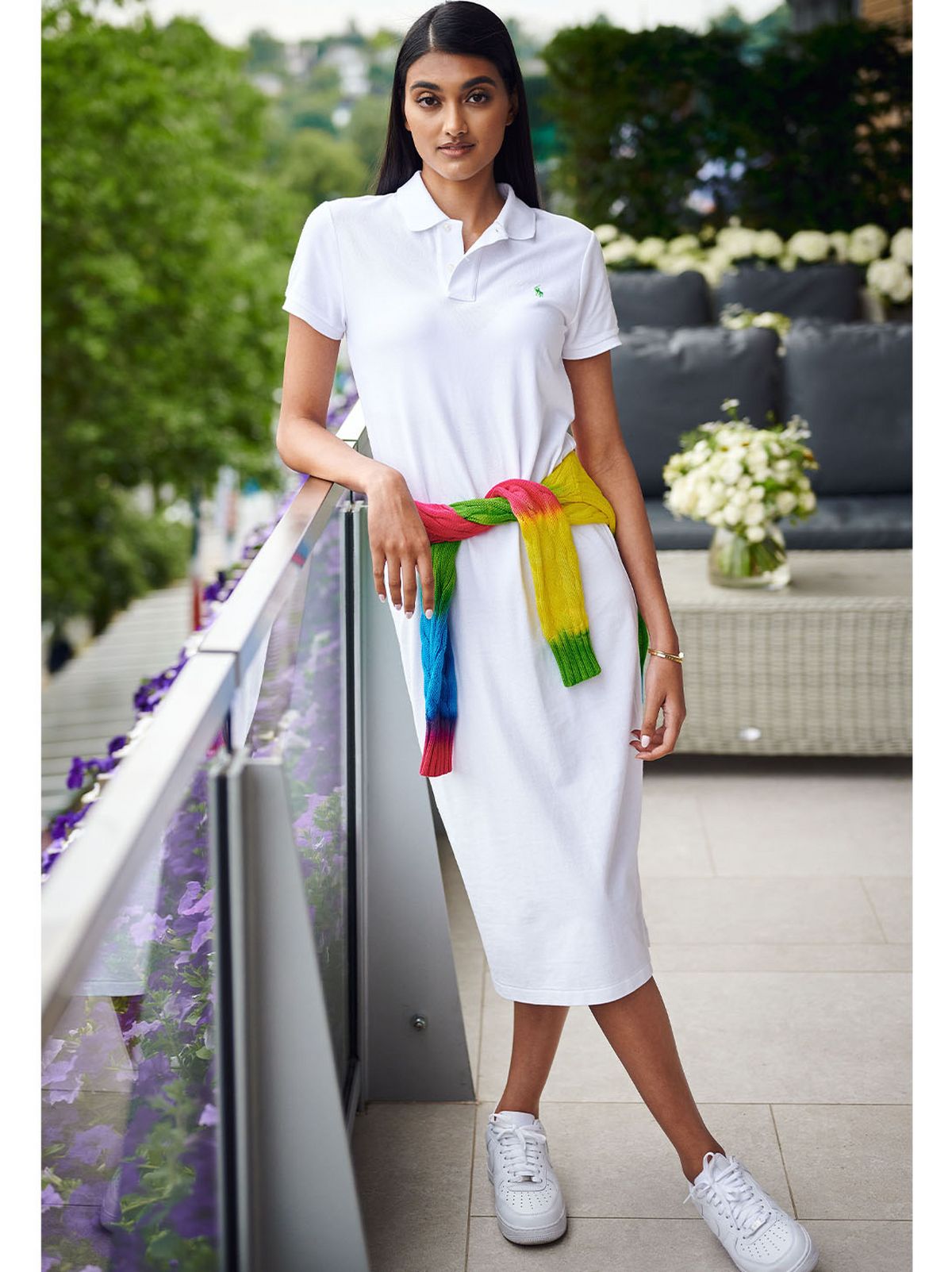 11. Neelam Gill
Whilst it may seem it at first, courtside fashion doesn't have to be scary. And Neelam Gill proves exactly that by wearing a crisp white polo midi dress and white chunky trainers - she's nailed courtside fashion in two items alone.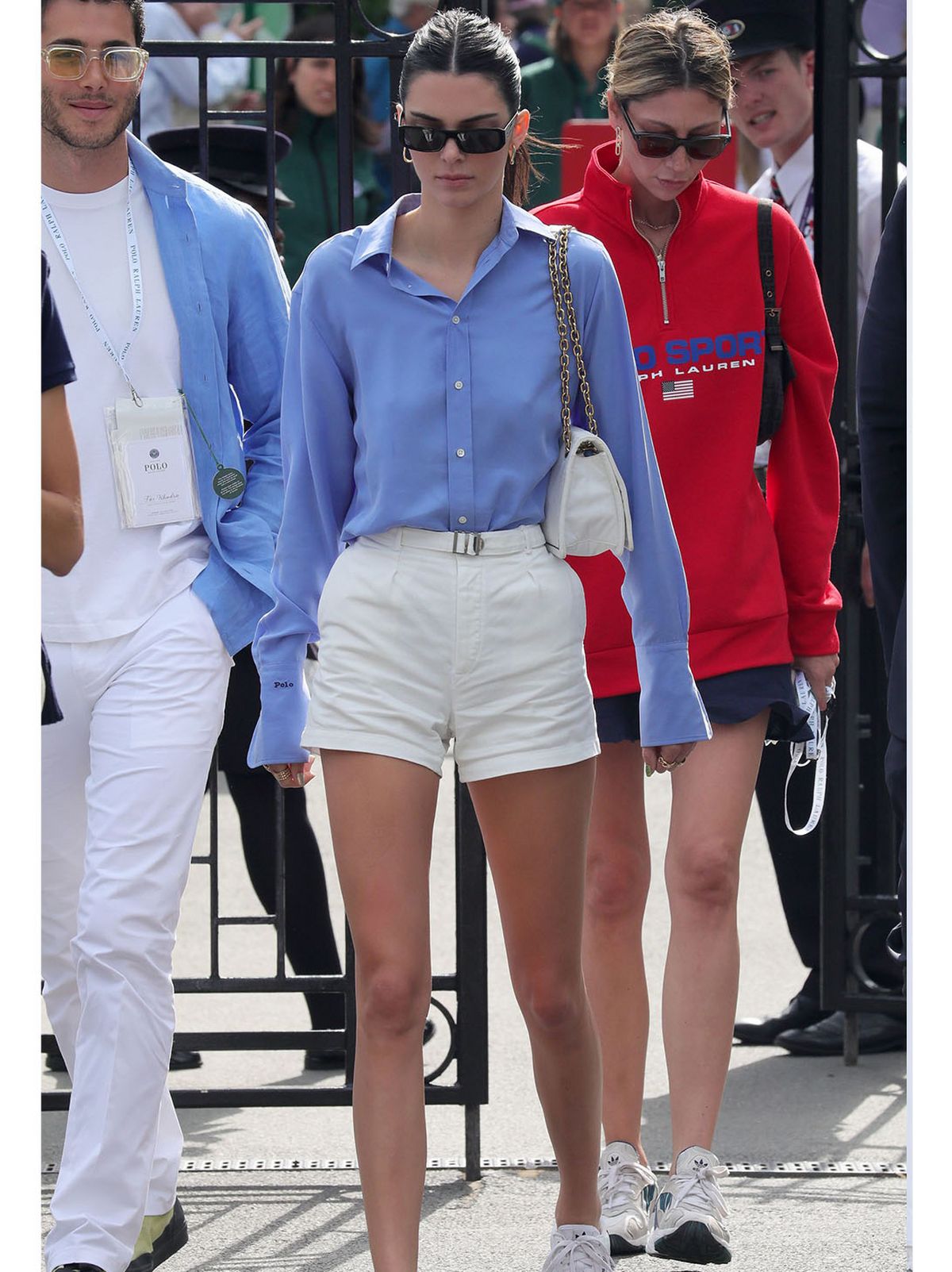 12. Kendall Jenner
This season, poplin shirts are set to be all the rage and they're a huge part of the tennis-inspired fashion trend. Kendall Jenner proved exactly that by wearing a blue poplin shirt and white shorts to Wimbledon in 2019.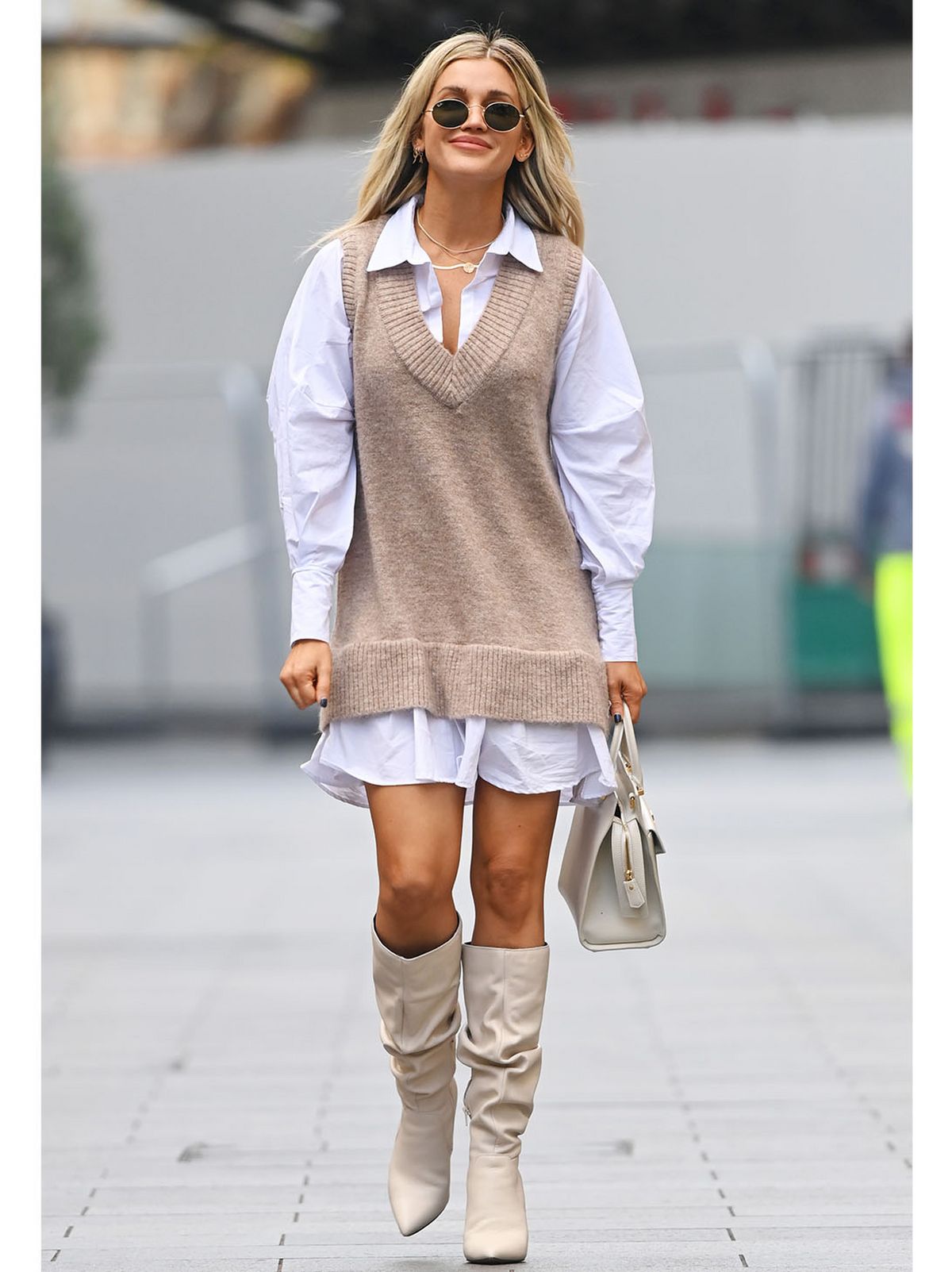 13. Ashley Roberts
The tennis trend doesn't need to be all trainers and sweatshirts, it can be glam, too. Ashley Roberts shows all you glam girls exactly how to rock the tennis trend without throwing on a pair of trainers. She pairs a longline vest jumper with a white shirt and knee-high boots, an outfit that's perfect for brunch with the girls when that's finally a thing again.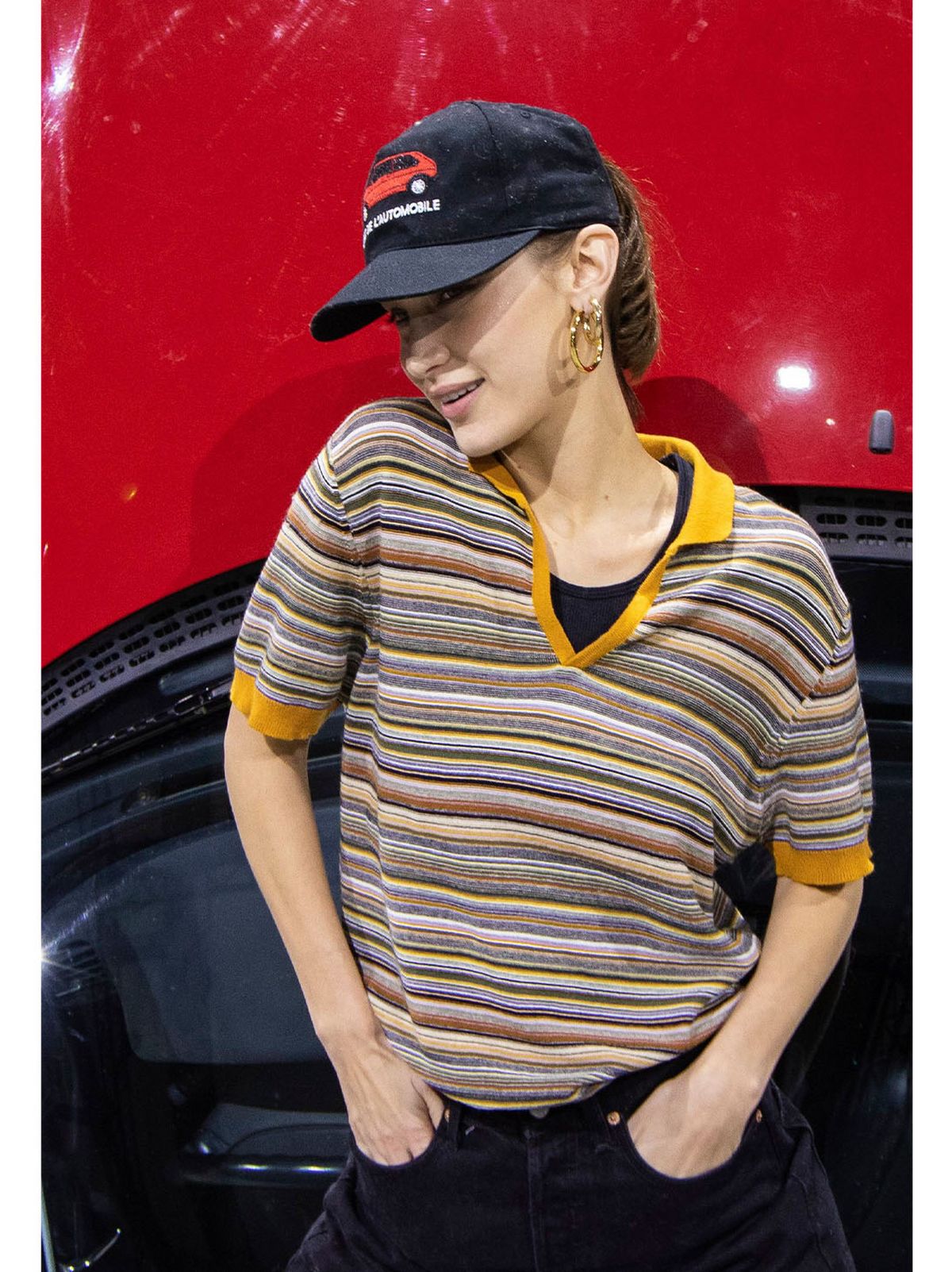 14. Bella Hadid
Polo necks are a key detail in tennis-inspired fashion, and we're obsessed with Bella Hadid's vintage-style polo top paired with black jeans, a cap, and gold hoop earrings ✨.