Skip to content
Skip to navigation
Fashion & Style
The 90s Girl Bands Making Us Feel Nostalgic
by Adam Fletcher, Copywriter
Let's face it, there's no doubt that 90s-inspired looks are high up on our wish lists right now, and we couldn't be happier. Whether it's a corset top teamed with mom jeans and a Bella Hadid-approved claw clip, or a slip dress styled with small sunglasses and an even smaller shoulder bag, now is the perfect time to bring big 90s energy to your wardrobe. We're even tempted to say that we'll only be investing in trends that channel this beloved decade in some way, no joke 😉

Well, just in case you've forgotten, we're here to remind you that the 90s gave us more than just 1000s of styles to love. Yep, the thing is, along with iconic fashion trends, the nineties were brimming with the best all-female bands. From the All Saints to En Vogue and Eternal, we've rounded up the greatest girl groups ever. Ready? Take notes…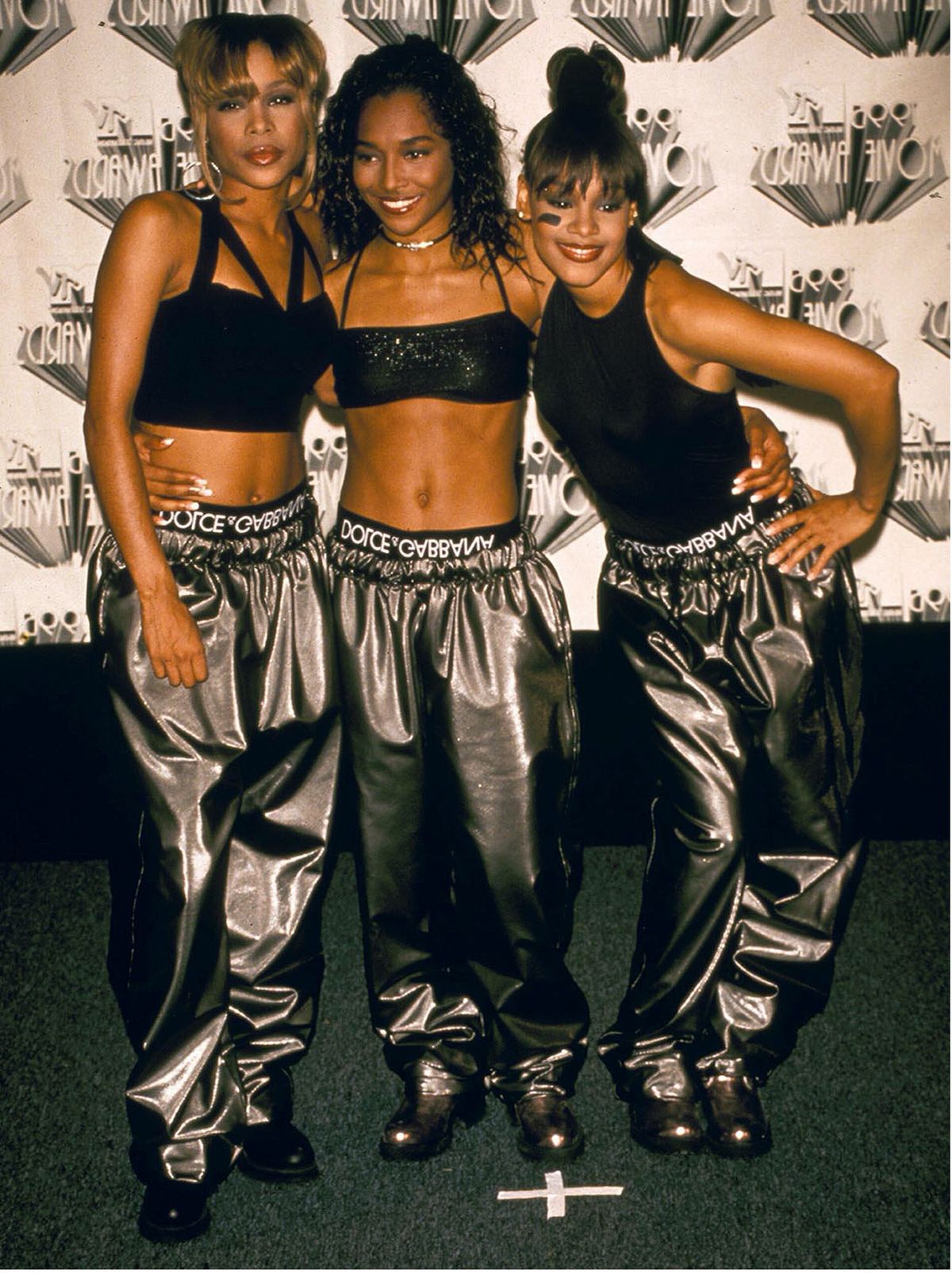 1. TLC
Who better than TLC to kick off any conversation about legendary 90s girl bands? With four multi-platinum albums, three Soul Train Awards, 5 Grammy Awards, celebrity fans like Lil Kim and Missy Elliott, and a documentary that features Keke Palmer under their belts, it's clear that T-Boz, Chilli and Lisa Left Eye Lopes owned the music industry three decades ago. Need another excuse to love them? Look no further than their lyrics for 'Waterfalls', which shows support for AIDS victims, and their super-stylish music videos for 'Hands Up' and 'Ain't 2 Proud 2 Beg'.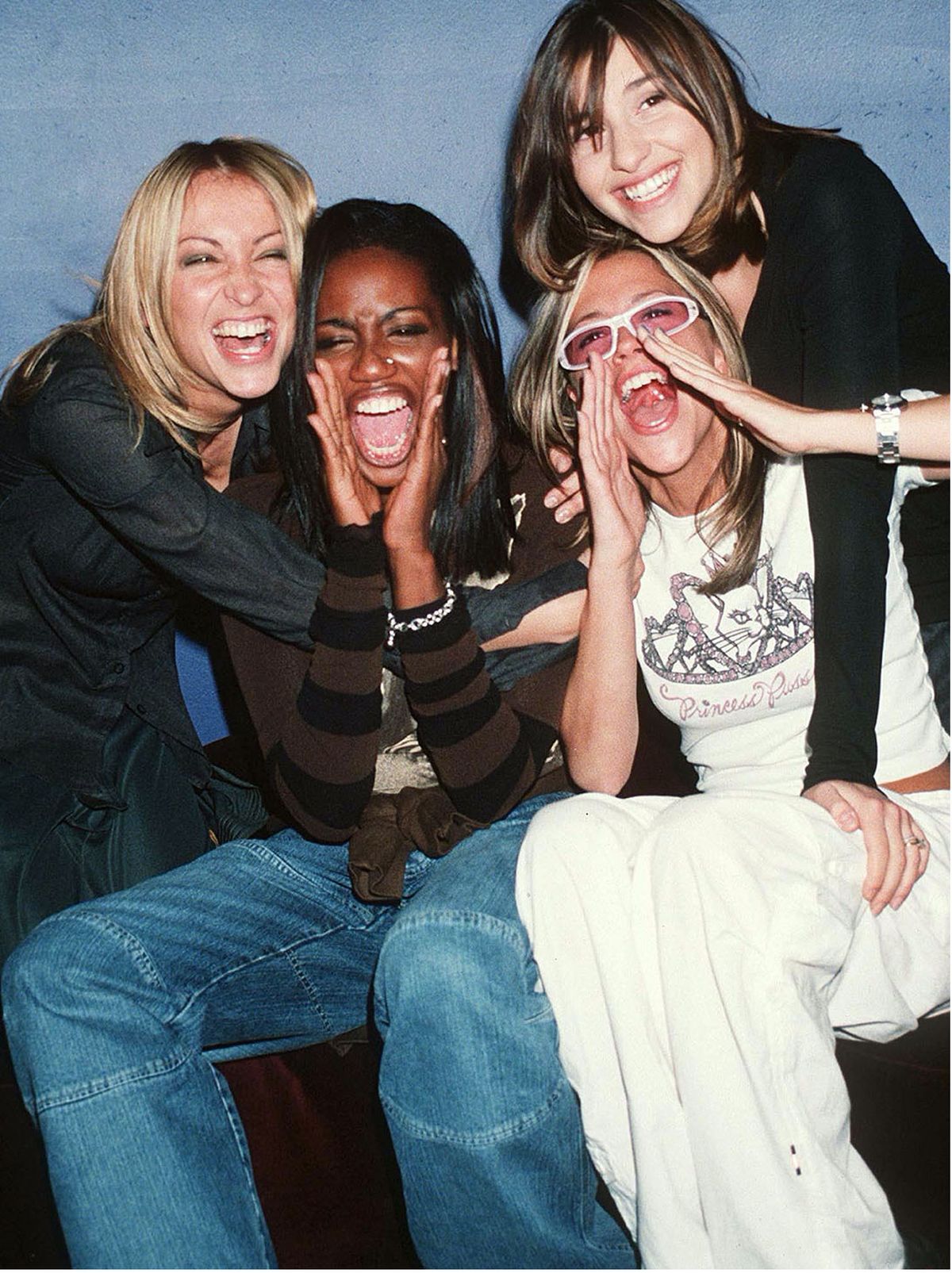 2. All Saints
Ahhh, the All Saints. Remember them? The uncrowned queens of camo trousers, spaghetti-strap tops, baseball caps, white Air Max 97s, and teeny arm tattoos. That said, they put some pretty epic songs out there for us too, like 'Black Coffee', 'Never Ever' and a dreamy cover of the Red Hot Chili Pepper track 'Under The Bridge'. The other thing to note about the All Saints? Their song 'Pure Shores' instantly became the soundtrack to our childhood after it featured in the cult movie The Beach (possibly the most 90s movie ever made).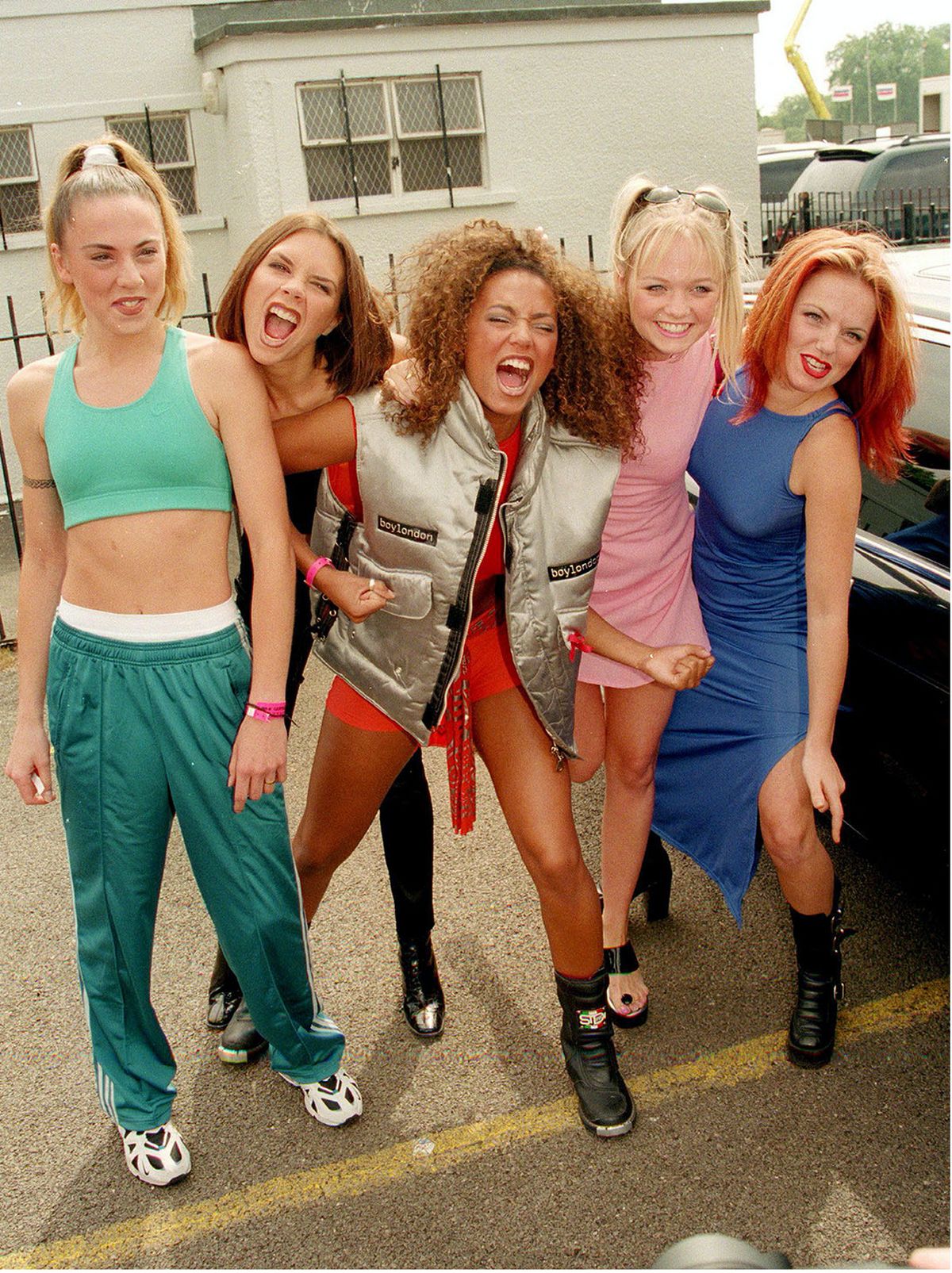 3. The Spice Girls
Finally, it's time to talk about the infamous fab five (…before you ask, we're not referring to the members of Queer Eye 😃). Whether it was '2 Become 1', 'Who do you think you are 'or 'Holler', the Spice Girls churned out hit after 90s hit, and every song earned them a no.1 spot in the charts and a place in our hearts. And, when it came to their wardrobes, we were obsessed. Seriously, even if weren't a Spice Girls superfan, chances are you knew the lyrics to at least four of their songs or found yourself suddenly wanting to own a Union Jack mini dress. Want to know a fun fact about them? The band were originally called Touch, but Geri suggested that they use Spice Girls. Shook.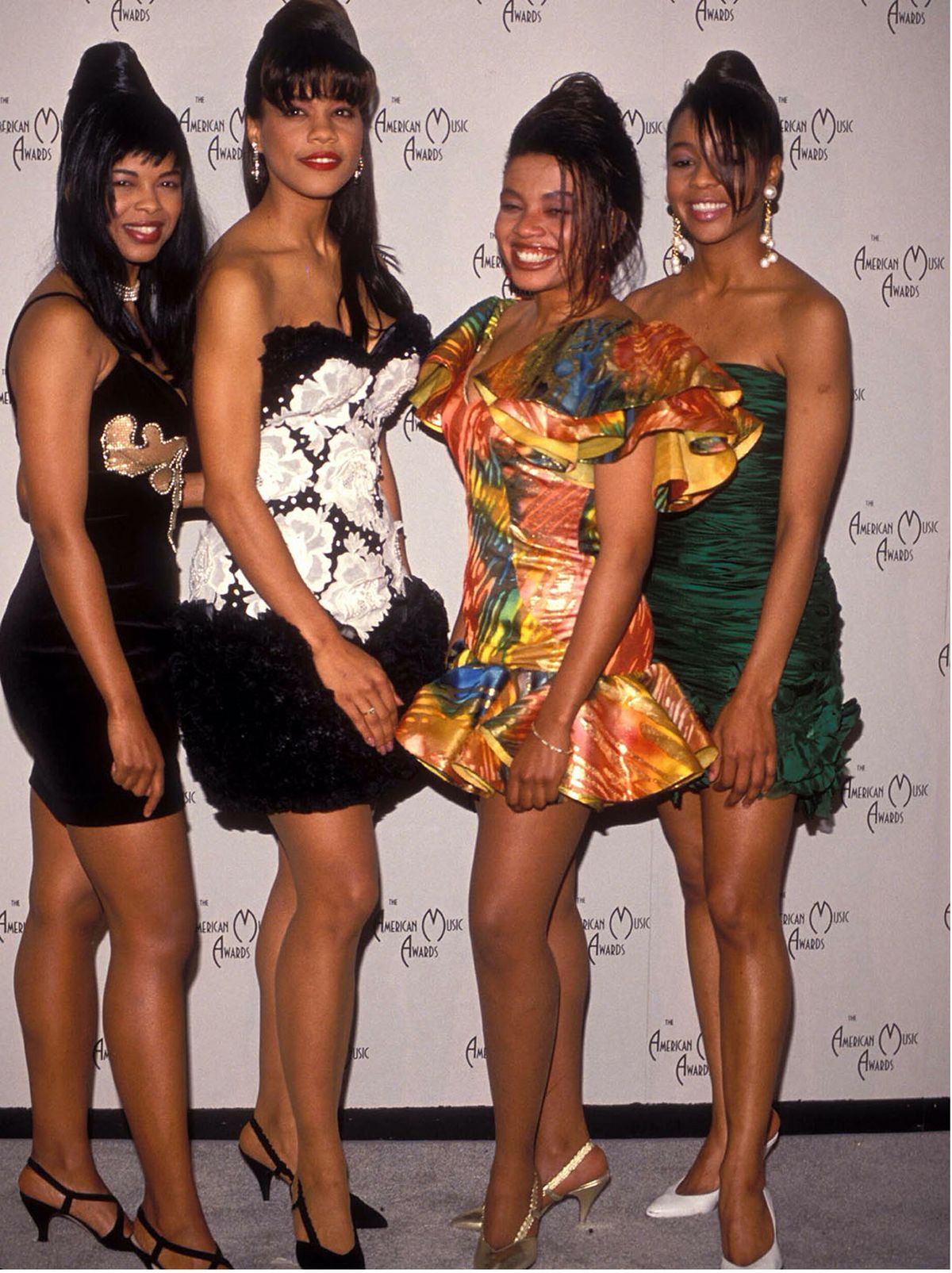 4. En Vogue
Hold on, we're going back to 1989 for this girl group. Enter: En Vogue. Signed by the label Atlantic, this quartet went on to produce seven studio albums, which included the 90s hits 'Don't Let Go', 'Lies' and 'You Don't Have To Worry' – all of which reached no.1 on the Billboard's Hot R&B Songs chart. And, if that wasn't enough, it's impossible not to have your socks completely blown off by their legendary fashion choices. Think: matching sets, oversized baseball tops, CAT boots and knee pads (don't ask, it was the 90s). Whatta band.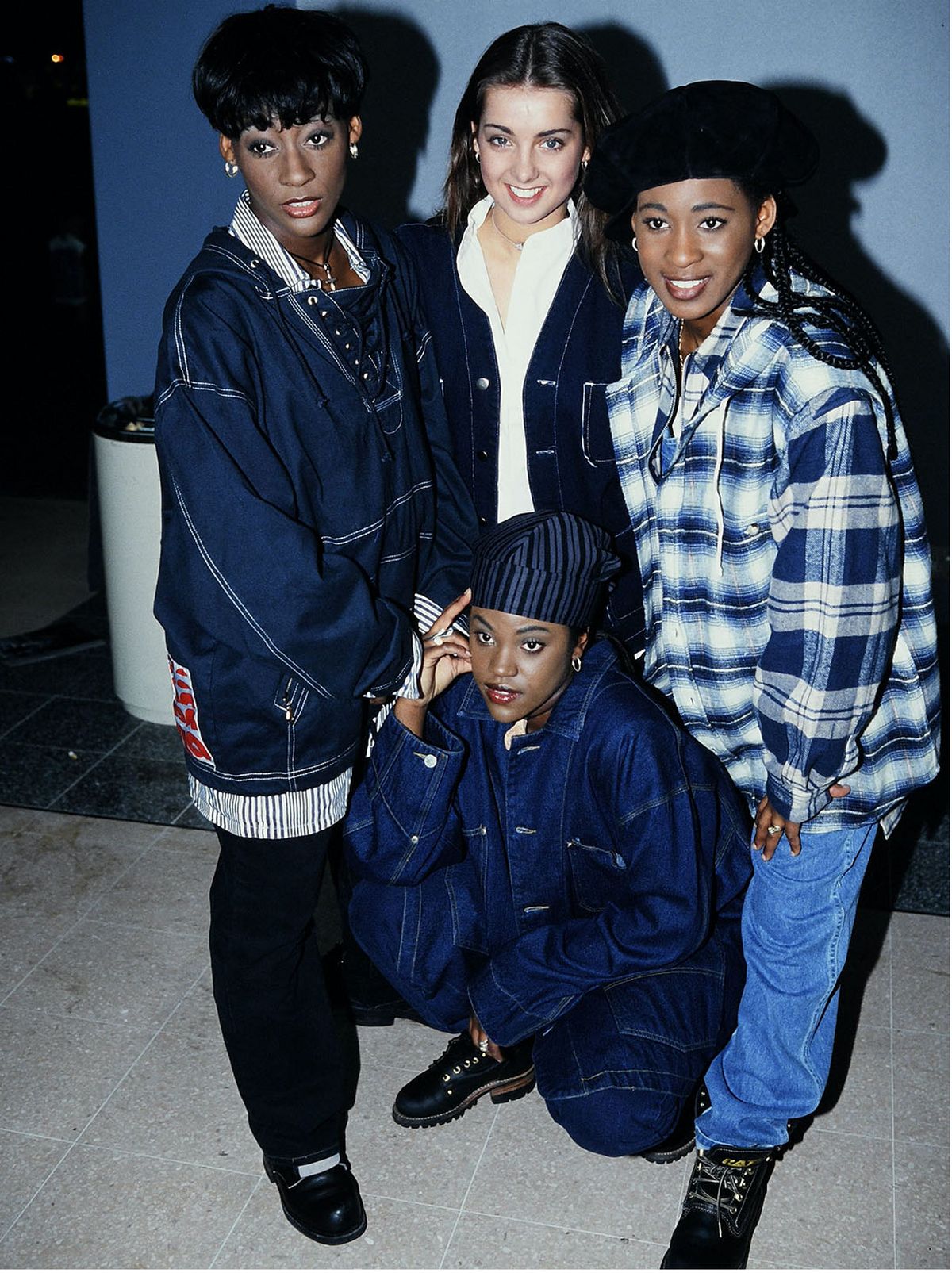 5. Enternal
Last, but certainly not least, there's Eternal (aka. one of the biggest girl groups to date). When did they first arrive on the scene? In 1993, with their iconic R&B tune 'Stay'. Why did the world instantly fall in love with them? Well, not only did they have smooth, soulful vocals and a uniquely 'London' sound, but their wardrobes ticked all our 90s style boxes. Berets ✔ baggy denim ✔20 layers of checked shirts ✔ more shackets than you can shake a stick at ✔