Skip to content
Skip to navigation
New Arrivals
Duvet Days Aren't Complete Without These Sets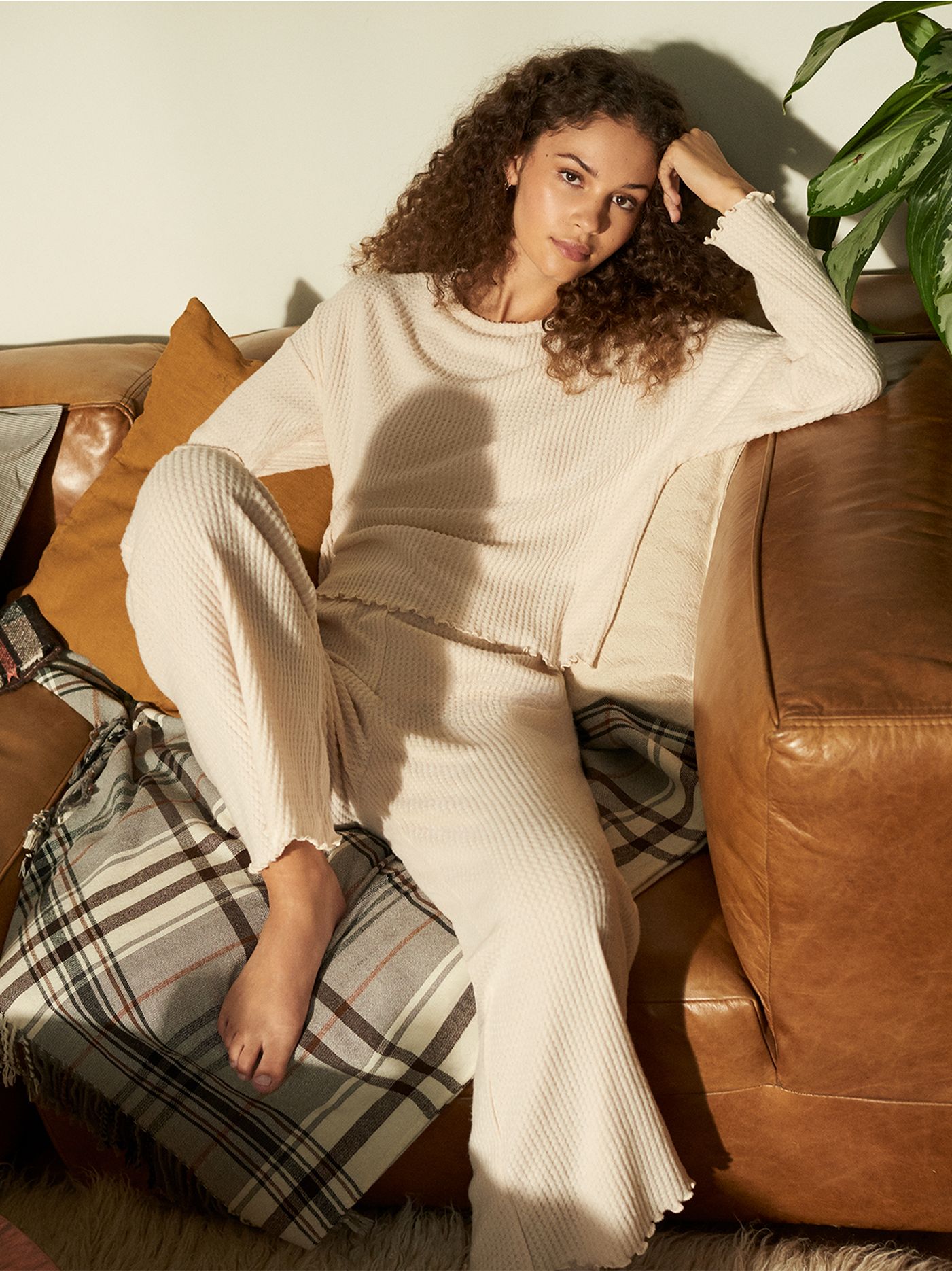 Unless you've deactivated your Instagram account, you won't be surprised to hear that coordinating sets are more present in our wardrobes than ever before, thanks to the comeback of comfy looks (think: joggers, hoodies and sweatshirts... the list goes on). And, following the trend to go all matchy-matchy, our new in nightwear is getting the same treatment, too.

Yup, whether you're planning on mixing them or pairing them together (👈 which we highly recommend doing), it's time to start obsessing over this season's latest sleepwear sets. From camel coloured crop-top-and-trouser combos to slogan tees and cycling shorts, here are pieces we'll be wearing for *every* cosy night in. Psst… we've even thrown a few loungewear sets into the mix for you to shop.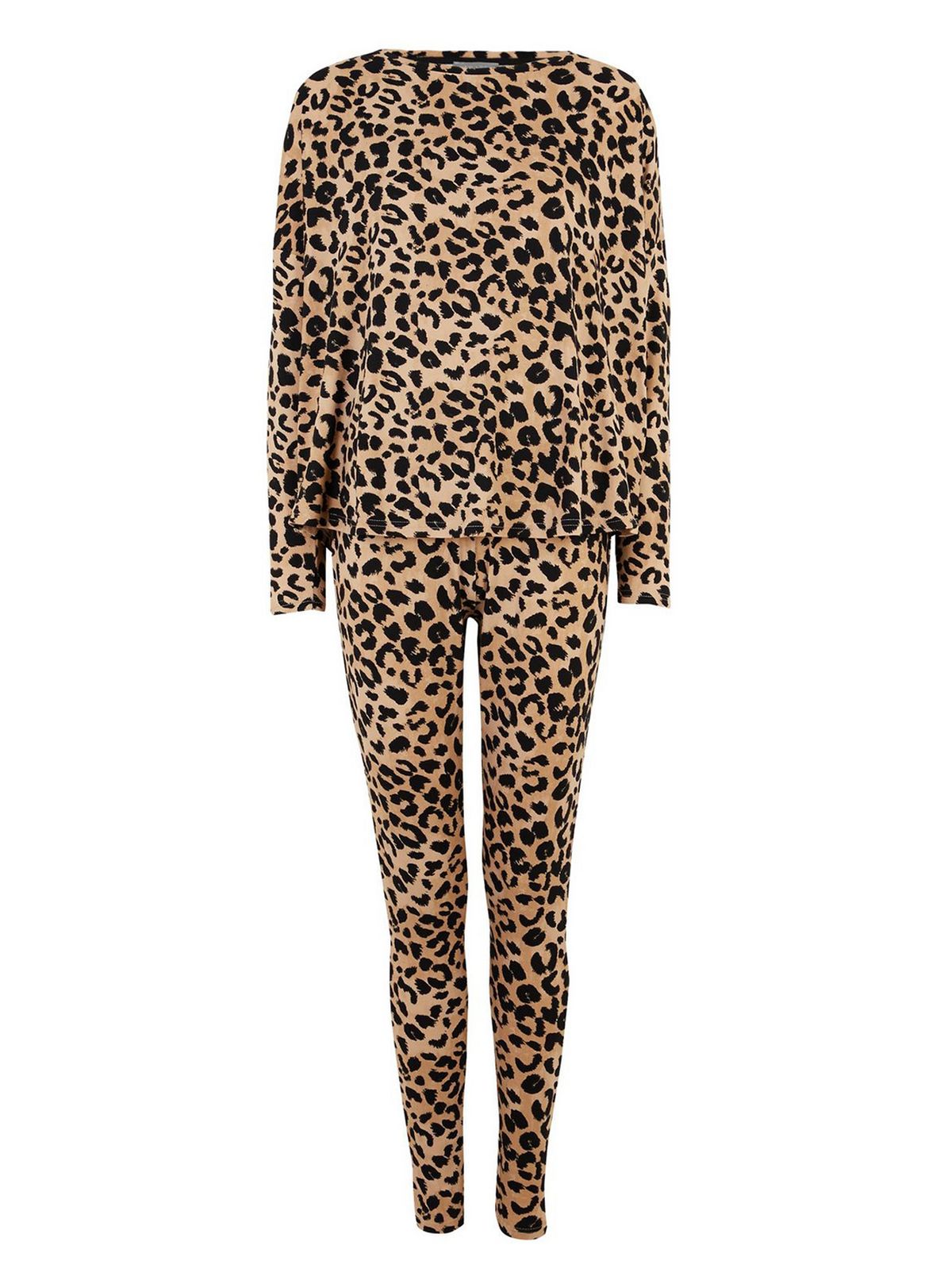 1. Brown Oversized Leopard Print Soft Touch Leggings Pyjama Set - £18.99
First up, we have our best-selling oversized leopard-print pyjama set. Fun fashion fact: the last time we checked our site, 100+ were purchased in the last 48 hours and 23 customers were looking at it at the same time as us. So, basically, it's getting allllll the attention RN.
Shop Now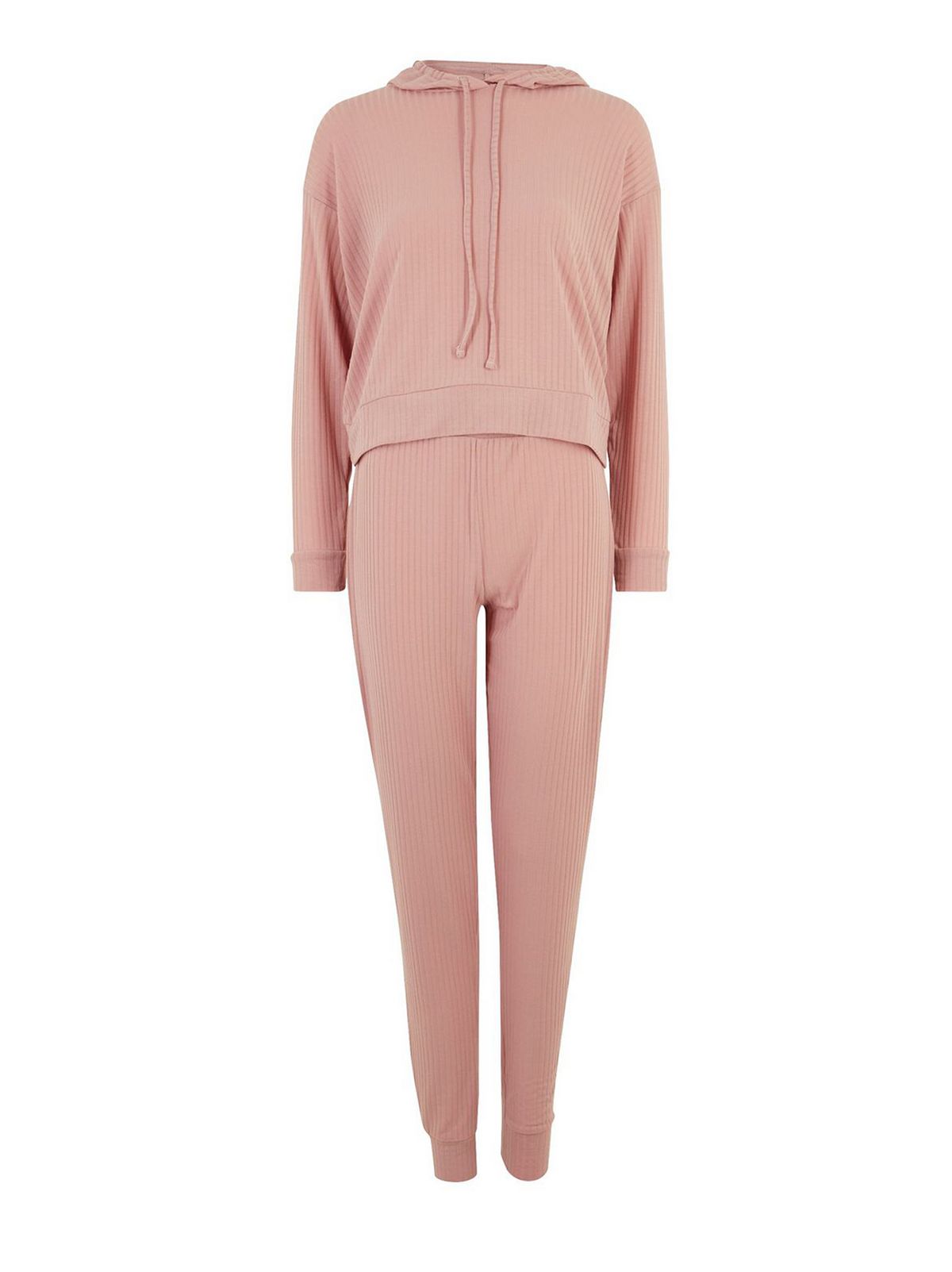 2. Mink Ribbed Hoodie and Shorts Set - £22.99
Okay, so you know those days when you want to give your grey joggers and sweatshirt a break, but you still hold onto those comfy vibes? Well, we suggest this mink-coloured hoodie and shorts. It comes with ribbed details that allow movement and it looks great when worn as a set. 
Shop Now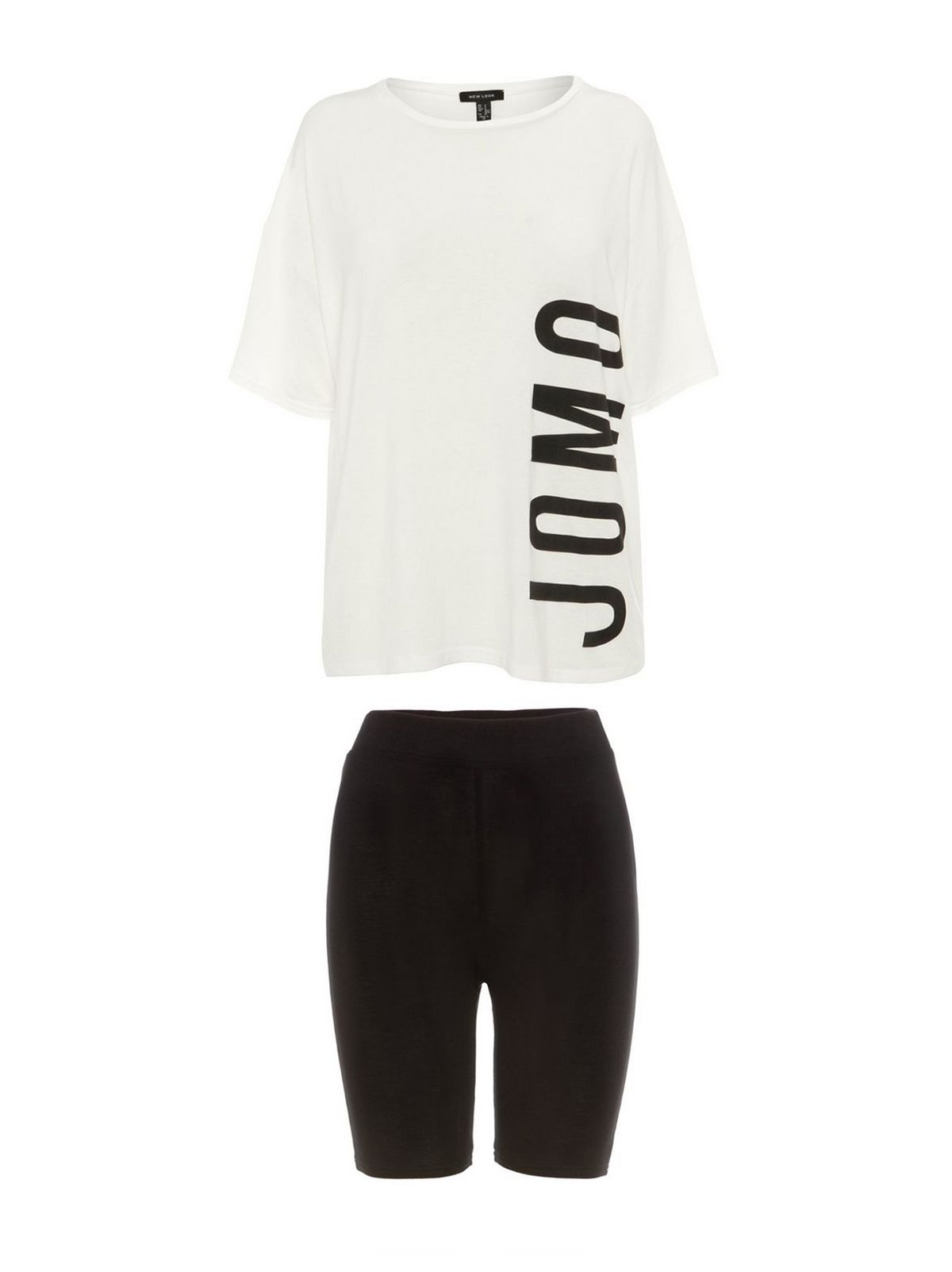 3. White Jomo Slogan Cycling Short Pyjama Set - £15.99
Confused by the JOMO print? Don't be. It's an acronym for the 'Joy Of Missing Out' and, TBH, there's no better time for this slogan. Make your duvet day more fashion by pairing this tee with cycling shorts.
Shop Now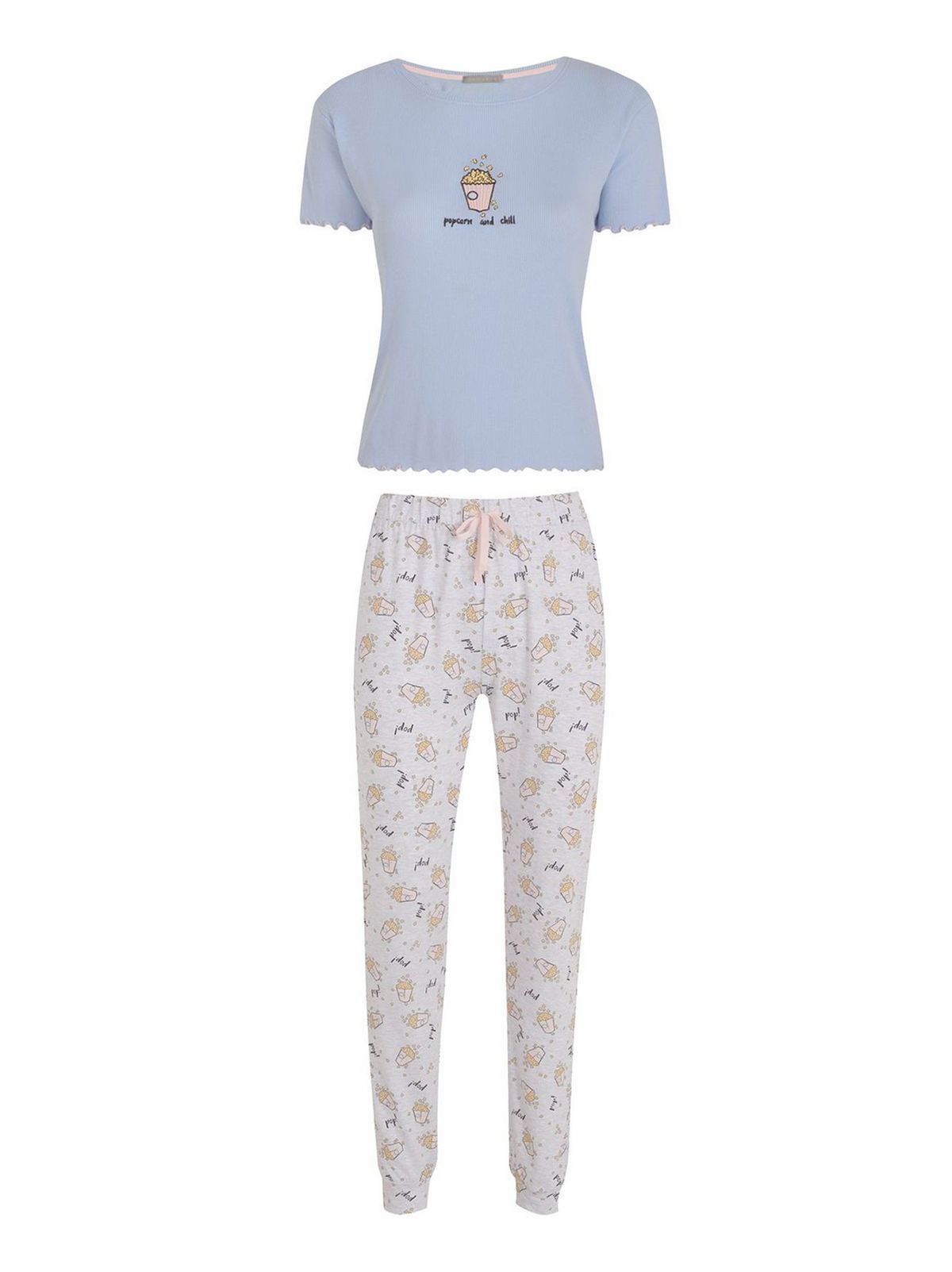 4. Pale Blue Popcorn and Chill Slogan Jogger Pyjama Set - £16.99
We've got to admit, there's another slogan we're totally into RN, and it's printed all over this lettuce-edge top: 'popcorn & chill.' We mean, is there a better pairing than relaxing and snacking? Nope.
Shop Now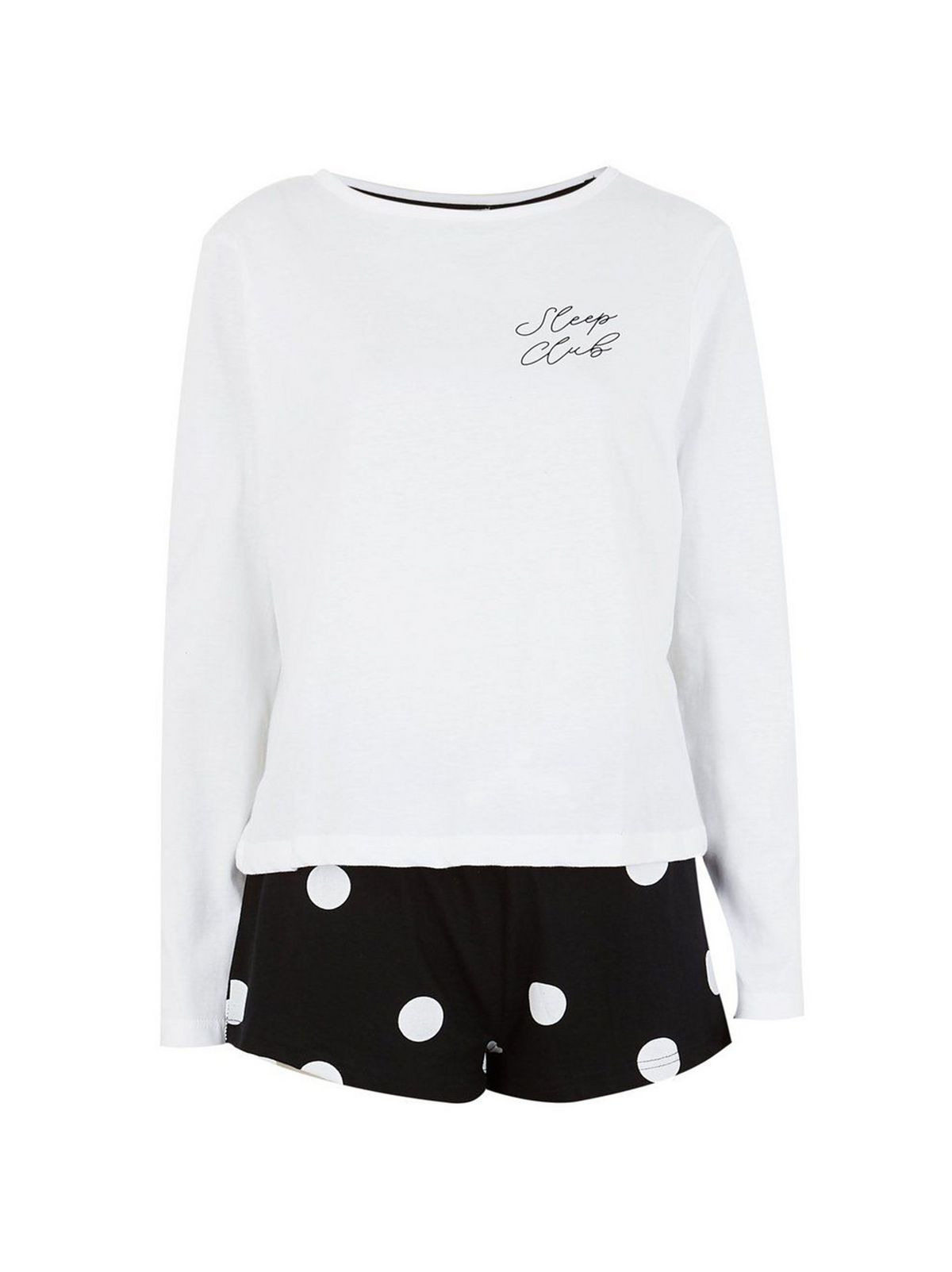 5. Black Spot Sleep Club Slogan Short Pyjama Set - £14.99
Although this top reads 'Sleep Club', we wouldn't want you to completely snooze on this set and miss out on it altogether (which is why we've included it in this round up 😉). What we're trying to say it that these spot-print shorts, and the matching slogan top, are not to be scrolled past.
Shop Now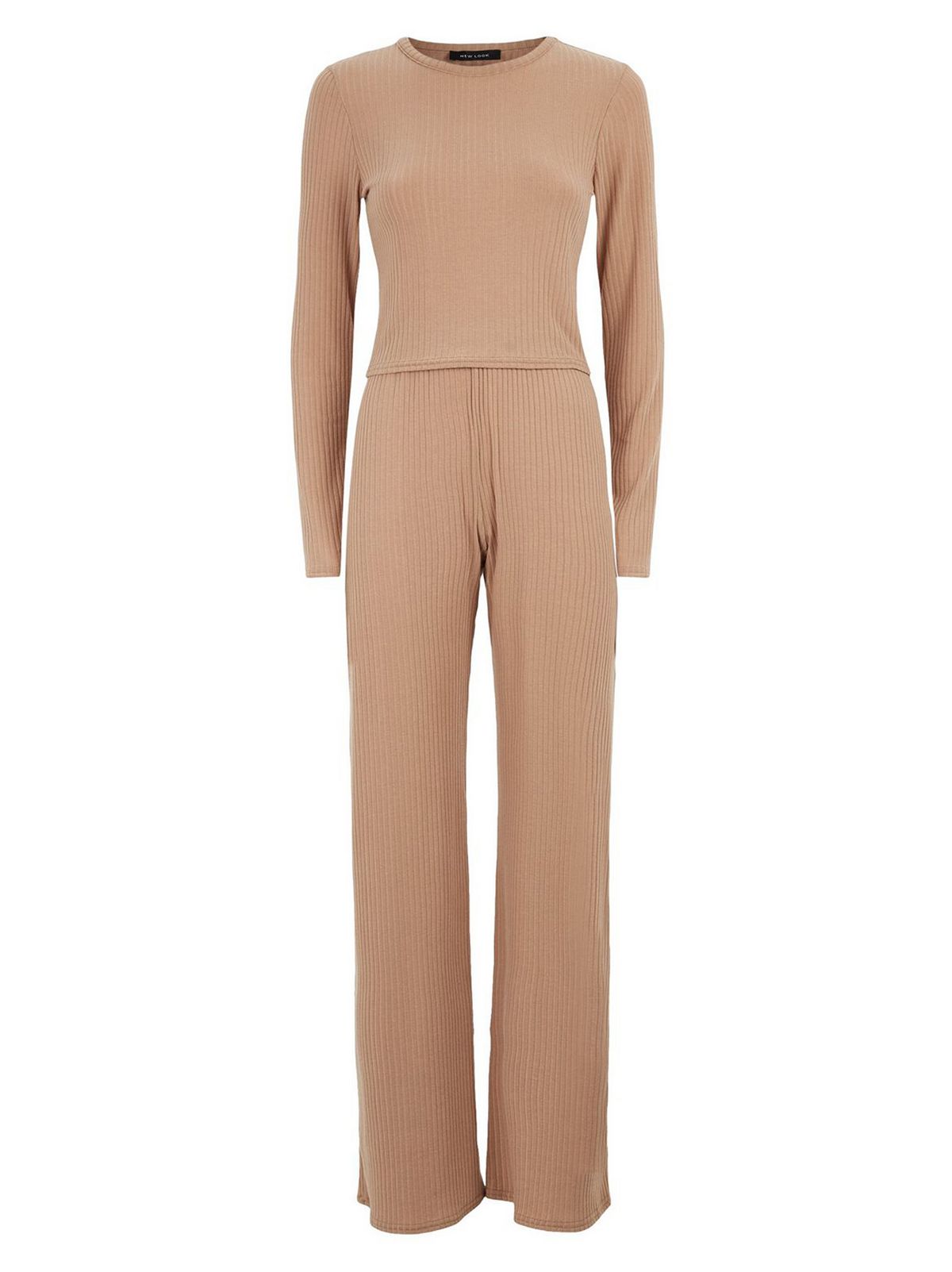 6. Camel Ribbed Crop Top and Trouser Set - £19.99
If you're all about neutral shades atm, this set is made for you. And, not only does it feature a must-have camel colourway, but it also comes with ribbed details and slim-fitting crop top.
Shop Now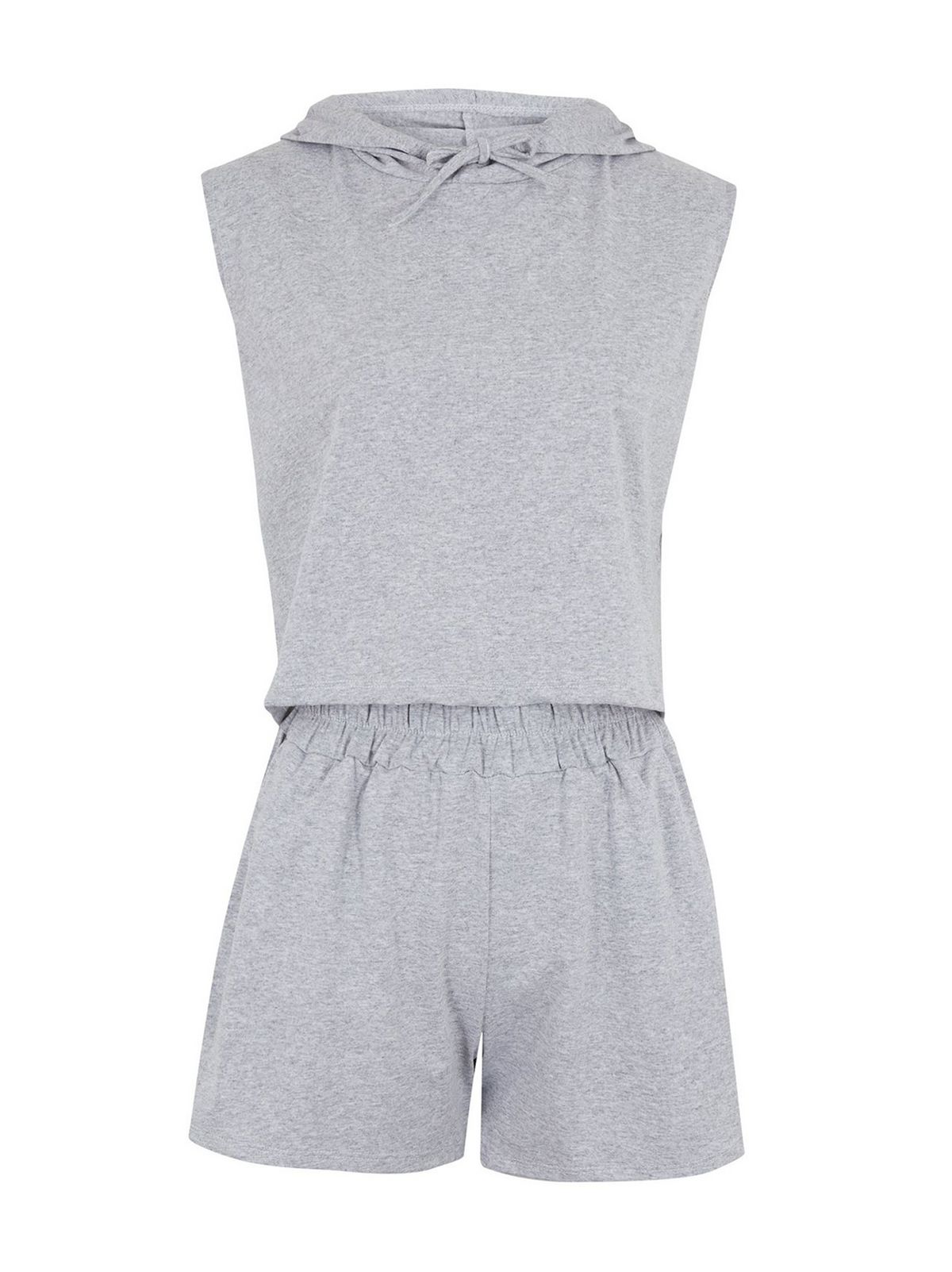 7. Honey Behave Grey Sleeveless Hoodie and Shorts Lounge Set - £22.99
Grey hoodies are in the spotlight, fact. What we want to know is: are we able to wear them to bed, too? In short, the answer is…YUS. The trick? Pick a lightweight, sleeveless version and pair it with grey shorts. Sorted.
Shop Now
8. Black Spot Wide Leg Trouser Pyjama Set - £9.99
This autumn, duvet days call for spot-print pyjamas. This set includes one vest top, one pair of wide-leg trousers and 100s of comfy nights in (promise).
Shop Now
9. Black Slogan Cycling Shorts Pyjama Set - £15.99
Under the impression that pink cycling shorts aren't for your wardrobe? You might need to think again because this set, complete with a matching 'Socially Distanced Club' top, has arrived to show you otherwise.
Shop Now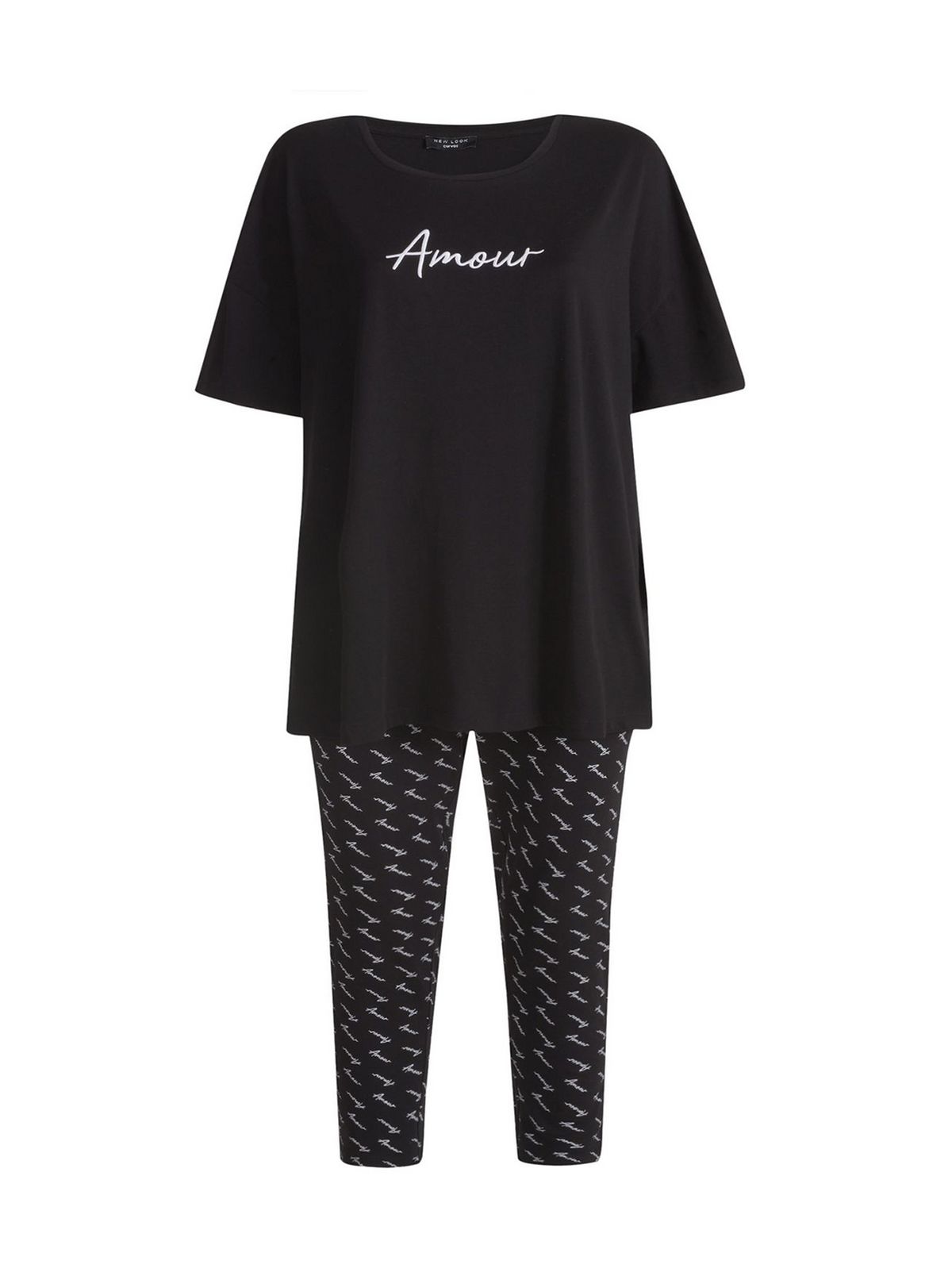 11. Curves Black Amour Slogan Legging Pyjama Set - £16.99
These pyjamas are from our Curves range and they're perfect for sizes 20 - 22. Oh, and, not to mention, you can add a slogan to your sleepwear with this set: it's printed with the phrase 'Amour', which we totally love.
Shop Now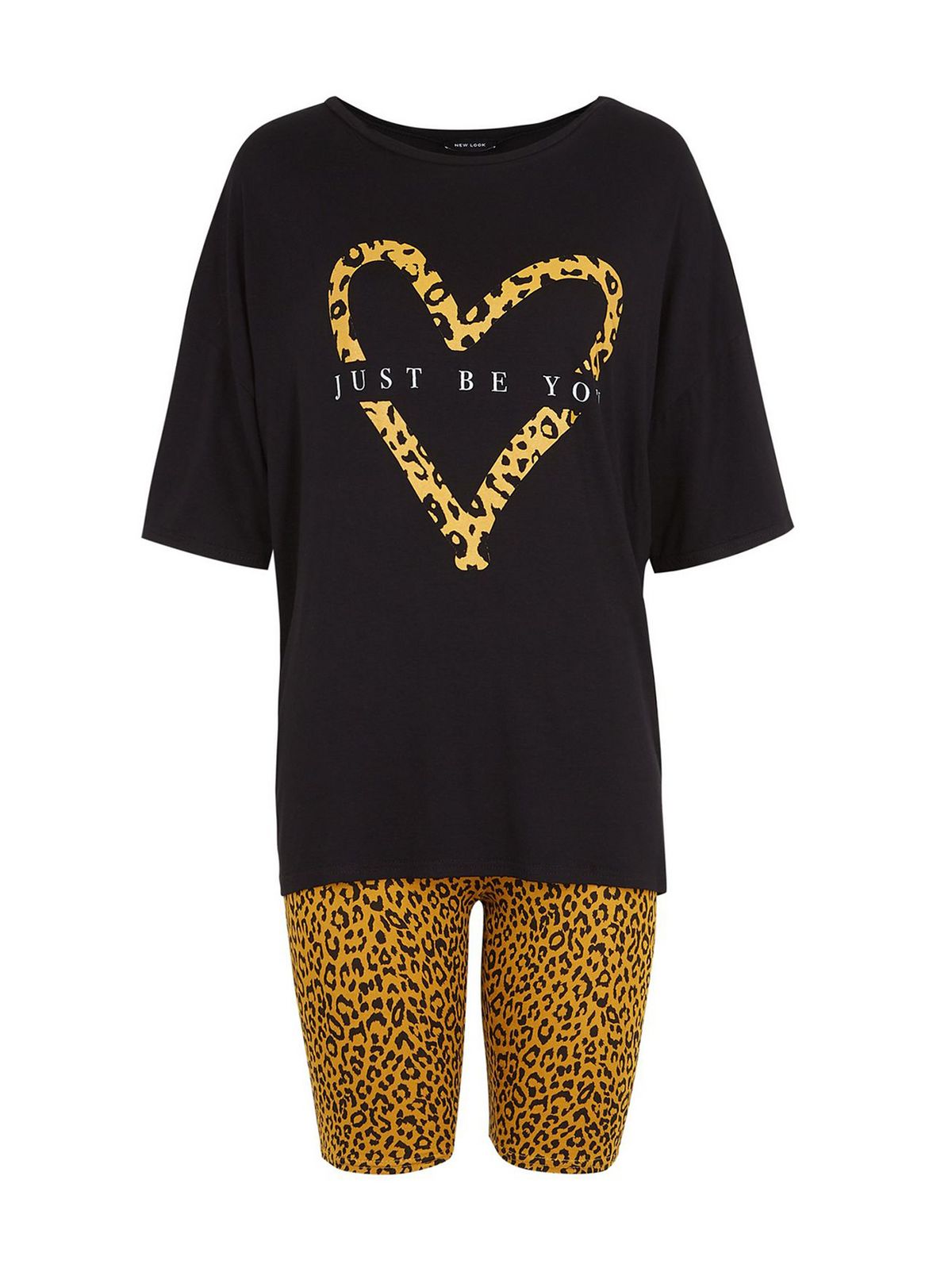 12. Black Leopard Print Heart Cycling Shorts Pyjama Set - £15.99
We all need a positive pick-me-up every now and then and this set, featuring the words 'Just Be You', does just that. Plus, it comes with leopard-print cycling shorts which are also instant mood-boosters, naturally.
Shop Now