Skip to content
Skip to navigation
New Arrivals
How to Shop Our Black Friday Sale Like a Pro
by Emma Menteath, Editorial Lead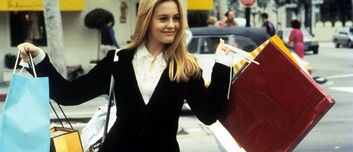 1. Set Up an Online Account with Us Ahead of Black Friday
Get ready for Black Friday by signing up and creating a New Look online account – that's if you don't have one already. This will speed up your shopping experience without wasting your time as all your delivery and card details will already be stored online.
2. Create a New Look Wish List
Be prepared this Black Friday and create an online wish list. It's super simple - browse the site and when you come across an item you love simply click on the heart next to the name of the item of clothing. You can save as many items as you like to your wish list. So, go wild! Come Black Friday, simply log in to your account and browse through your wish list to see which of your saved items are in promotion.
3. Stalk Us on Social Media
Our social media pages are filled with outfit inspiration and handy style tips. So, get busy stalking us for ideas to add to your wish list. And no, we don't find you creepy at all J stalk away!
4. Sign Up to Our Newsletter
Make sure you sign up to our newsletter for additional inspiration and early promotions leading up to our Black Friday sale. This way you can shop before everyone else and (fingers crossed) avoid your favourite items being sold out.
5. Set an alarm
Set your alarm a little earlier than usual on Friday the 29th November. This way you can wake up slowly and start shopping from the comfort of your bed before heading to work.