Skip to content
Skip to navigation
New Arrivals
Wear Your Happy This International Day of Happiness
by Chloe Wilshere, Content Creator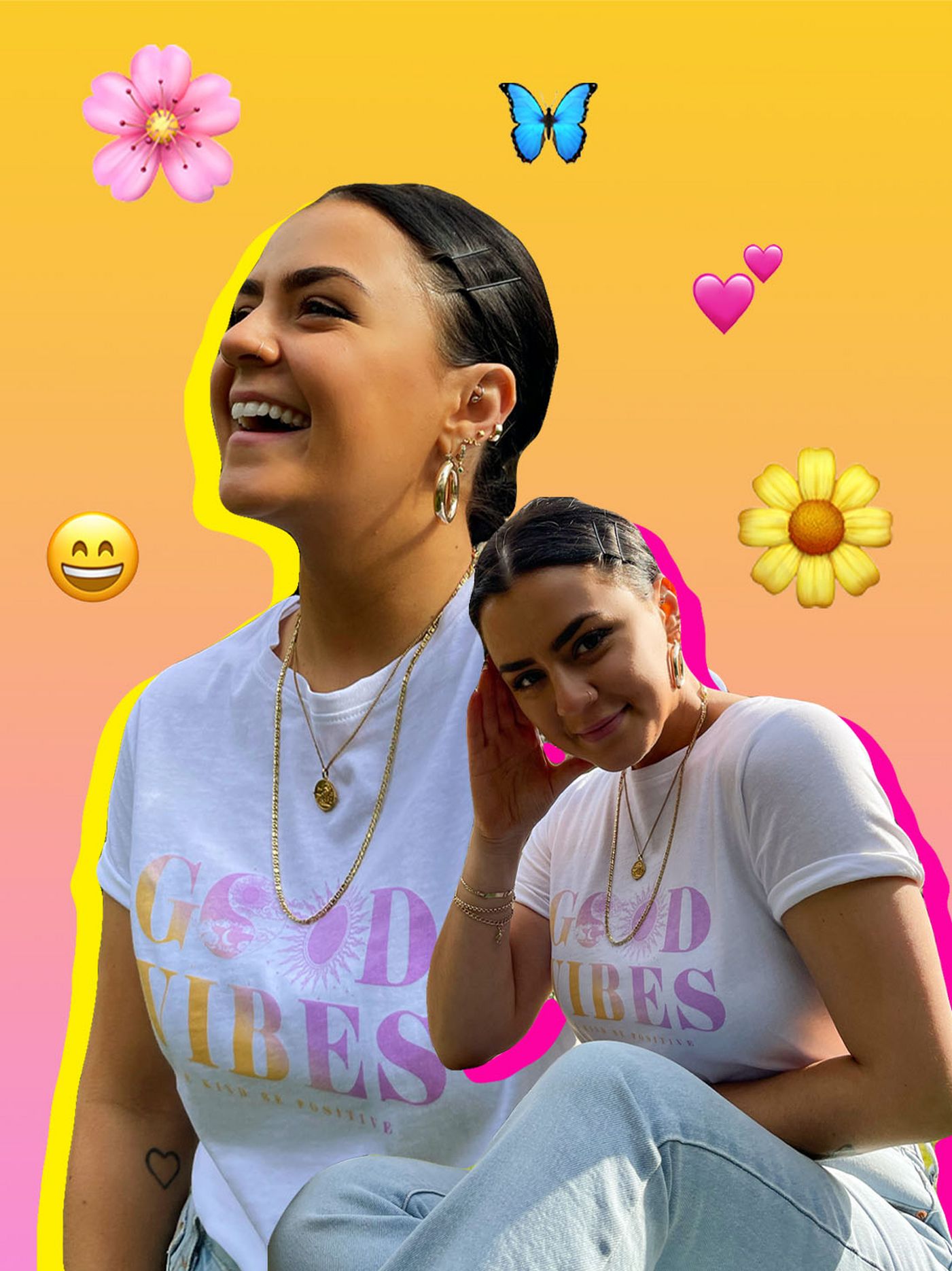 After what has, admittedly, been a pretty miserable year, we're glad to say things are looking up. With long days, warm weather, lockdown restrictions easing and International Day of Happiness upon us, there's plenty of reasons to have a smile on your face.

​​​​​​​So, if you're looking to spread some cheer, then we've rounded up 12 items that are sure to bring joy not just to you but also to those around you 🌈🤗.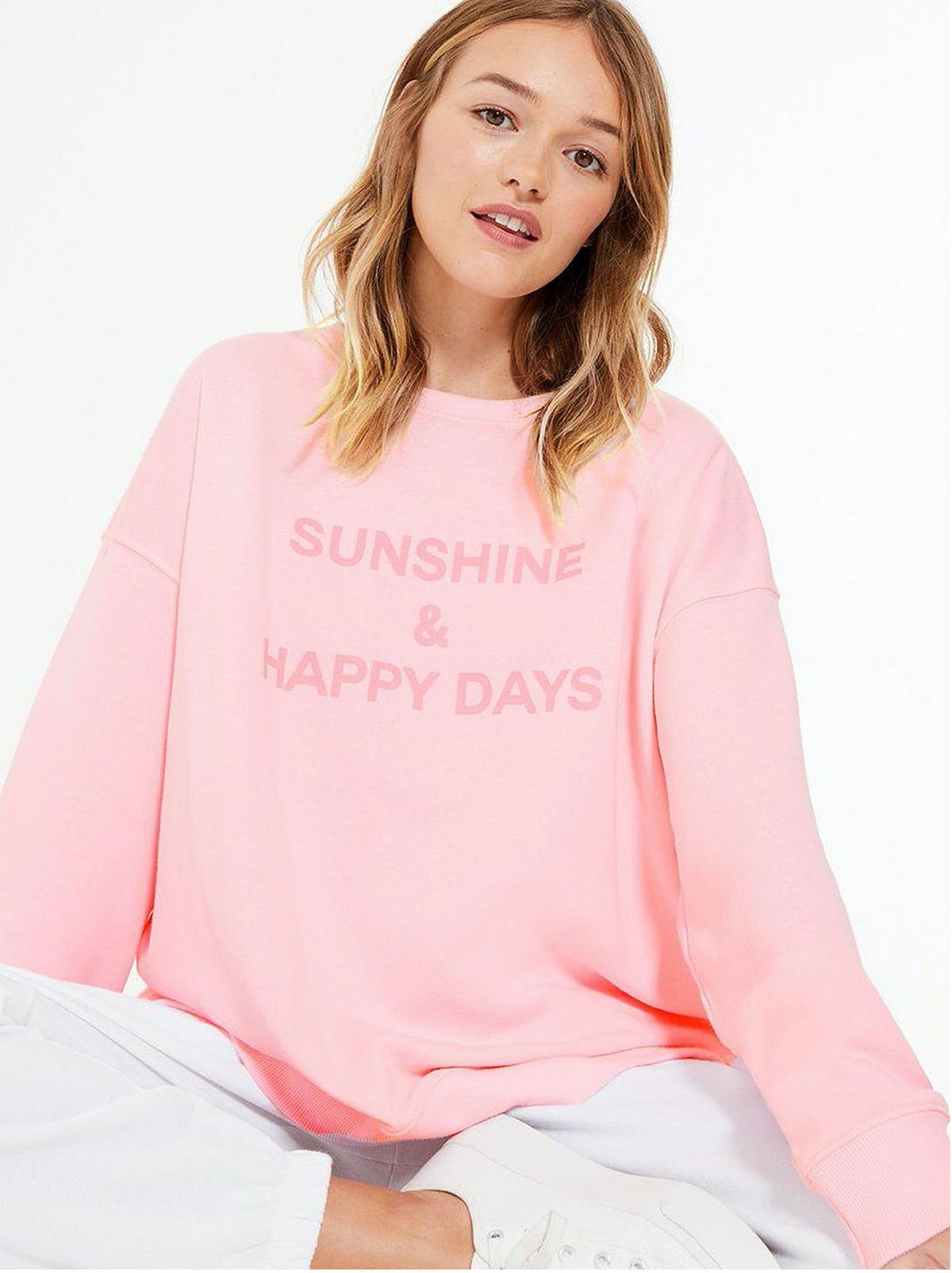 1. Pink Happy Days Logo Sweatshirt - £12.99
Sunshine and happy days really are in the not-too-distant future, and how can this cute sweatshirt at just £12.99 not bring a smile to your face?
Shop now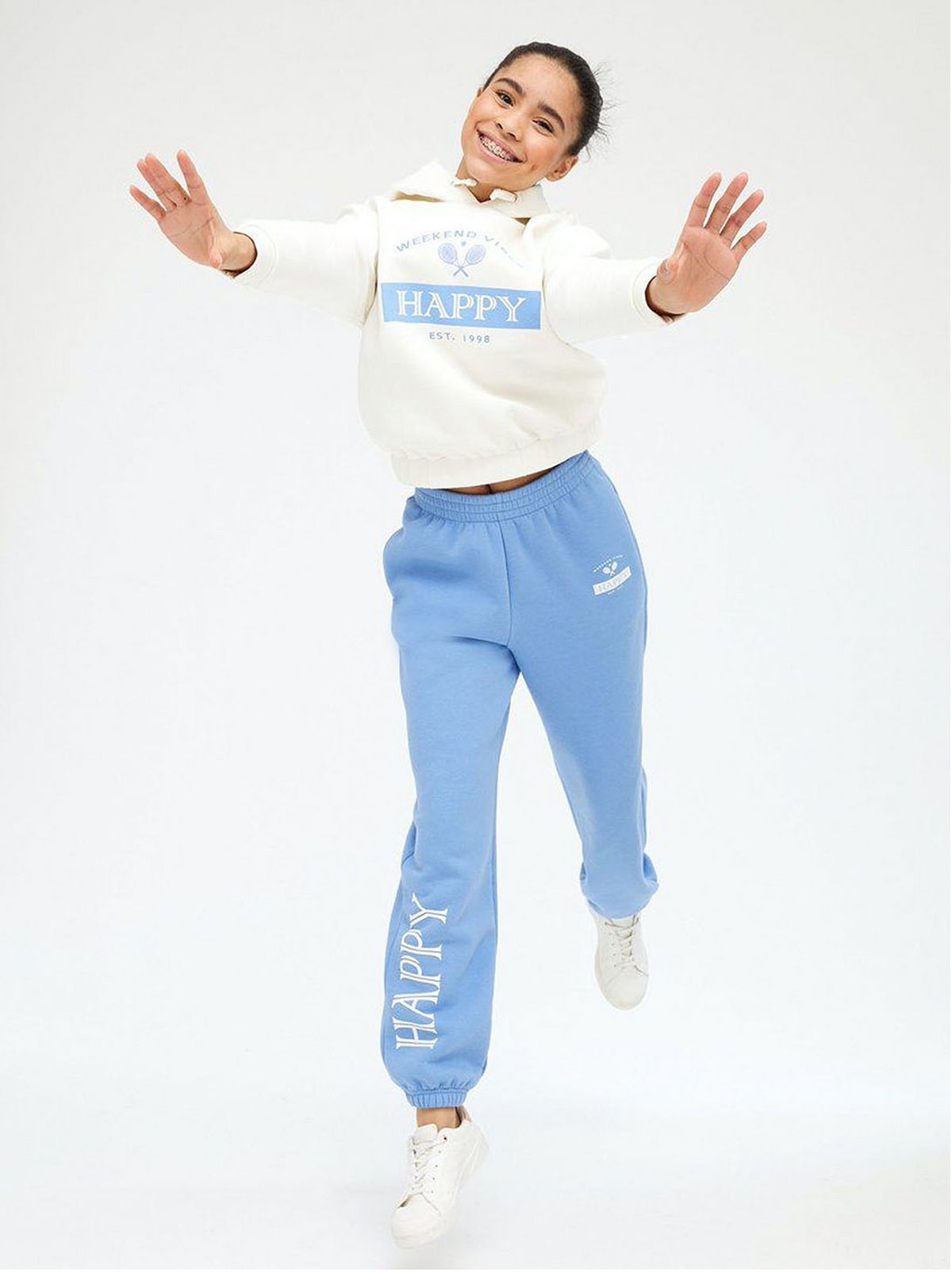 3.  Girls Bright Blue Happy Logo Hoodie and Joggers Set - £24.99
A girl can, quite simply, never have enough loungewear. So, make sure she's jumping for joy this International Day of Happiness in this happy logo hoodie and jogger set.
Shop now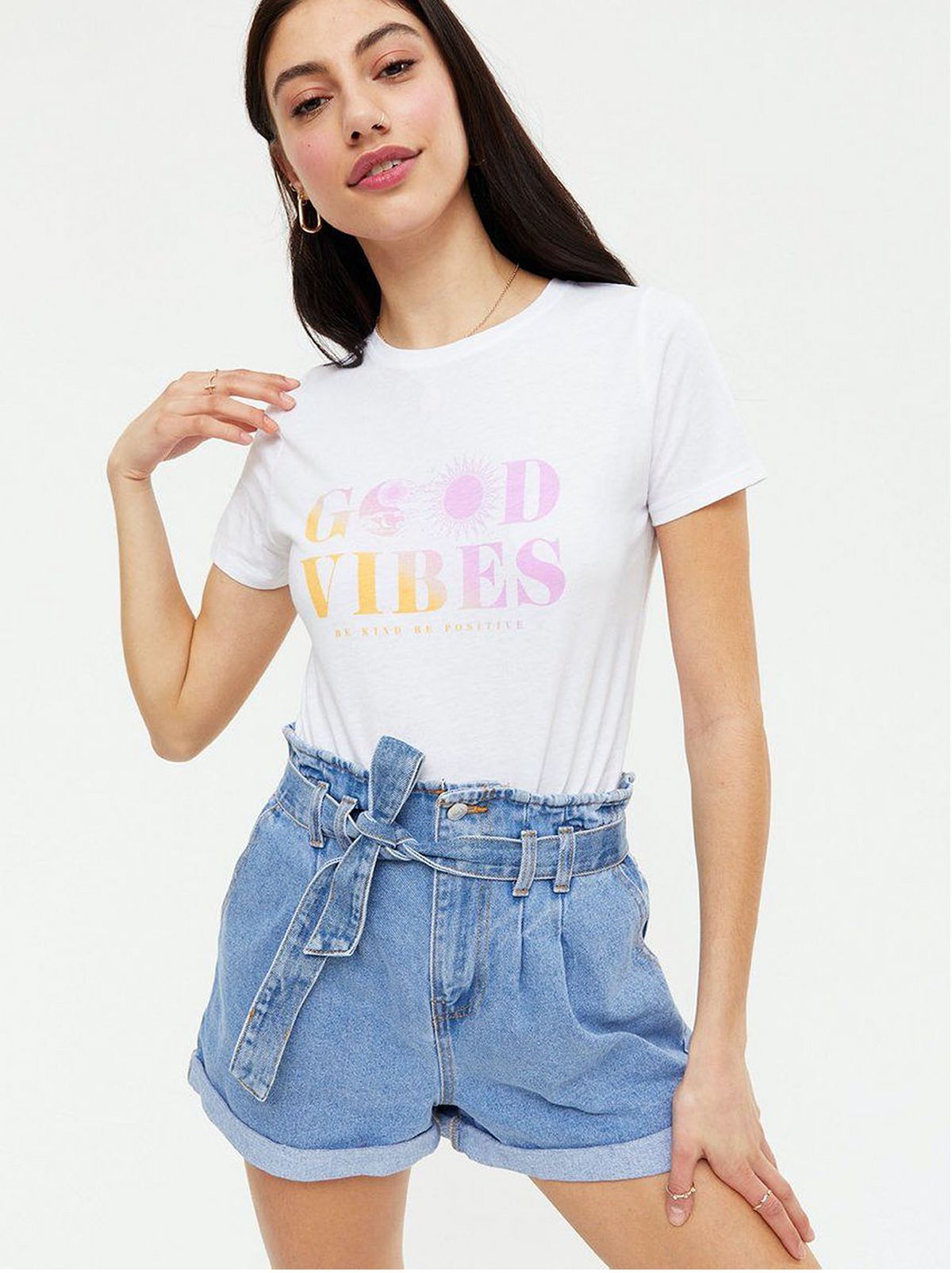 4.  White Good Vibes Mystic Logo T-Shirt - £9.99
Be kind, be positive and give off all-round good vibes when wearing this positive slogan tee 🌈.
Shop now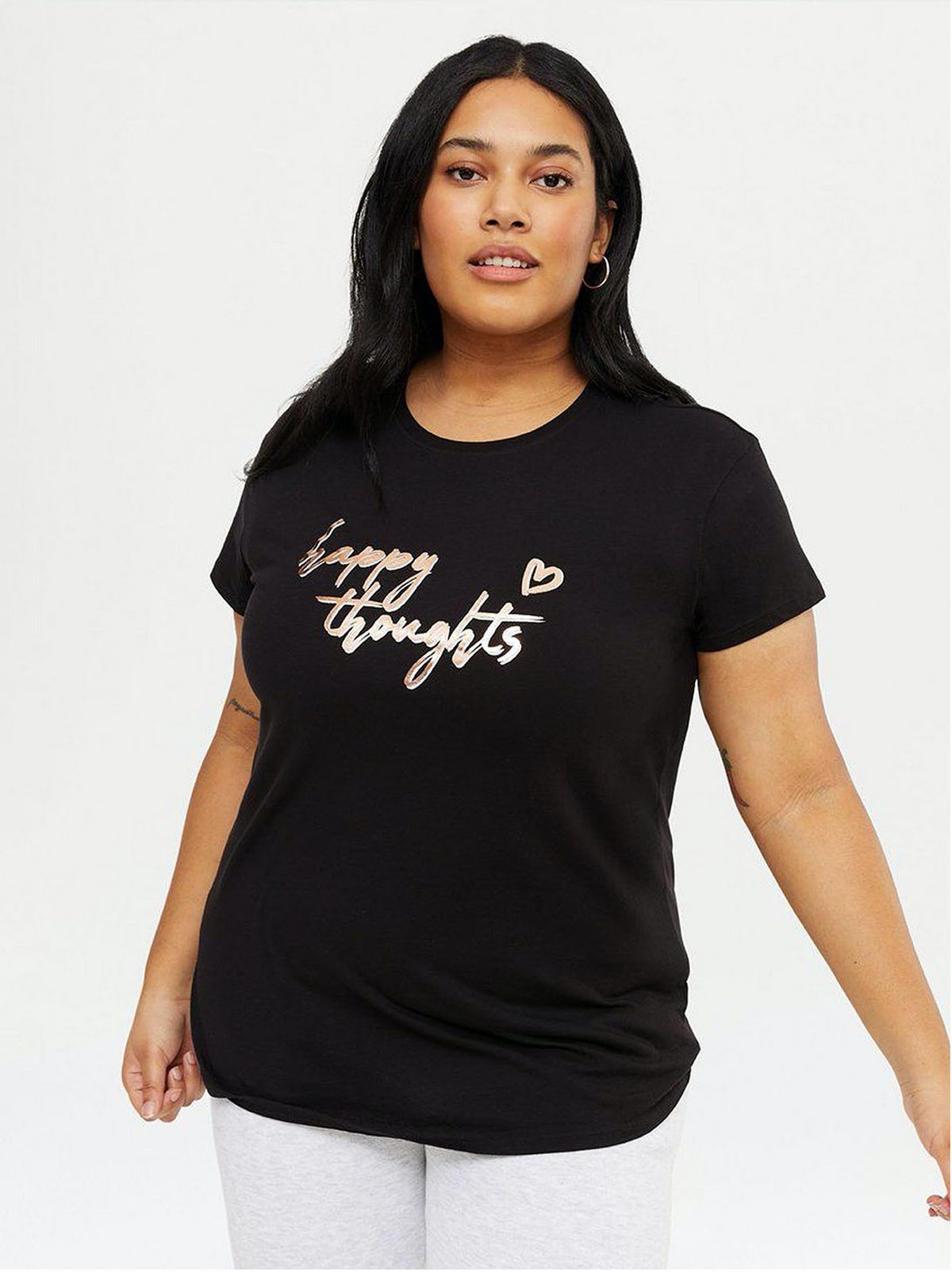 6.  Curves Black Happy Thoughts Metallic Logo T-Shirt - £9.99
Channel good vibes only with this 'happy thoughts' logo T-shirt 💘.
Shop now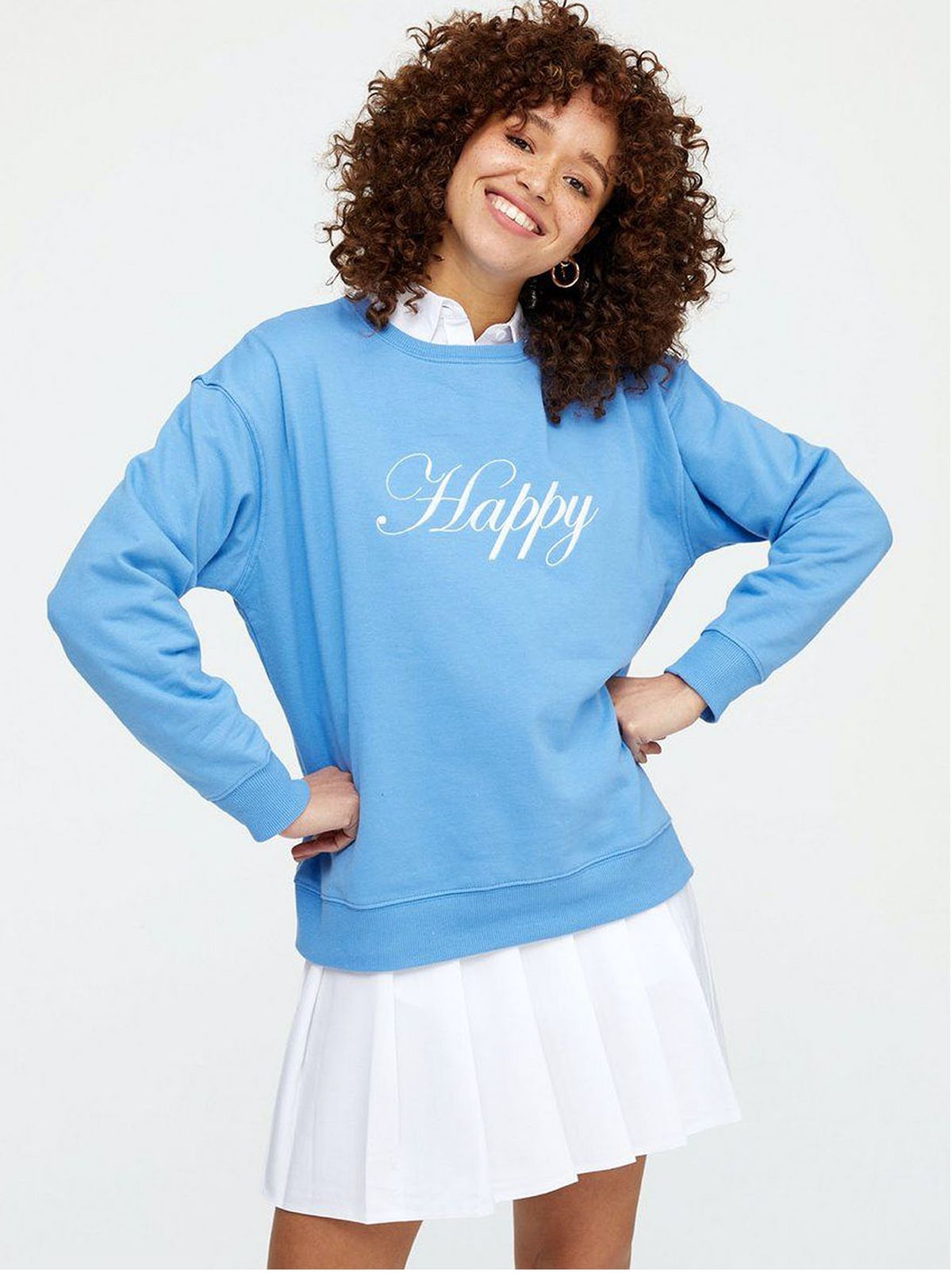 7.  Blue Happy Logo Sweatshirt -
£14.99
£19.99
Show your happiness loud and clear with this blue happy logo sweatshirt, it's sure to rub off on those around you when wearing this 💙.
Shop now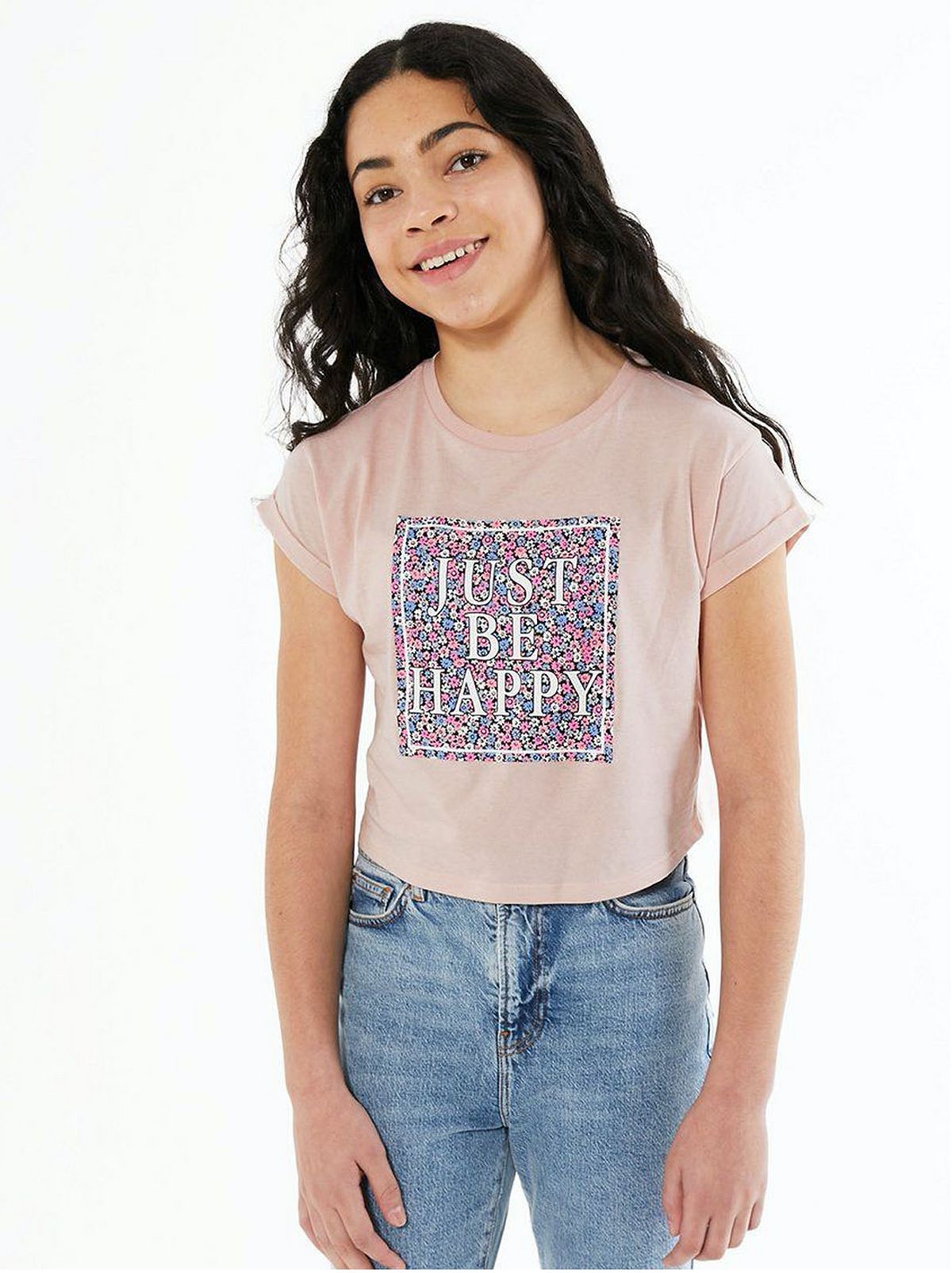 8.  Girls Pink Just Be Happy Floral Box Logo T-Shirt -
£4.49
£5.99
Bring a smile to her style with this ultra-cute pink logo t-shirt.
Shop now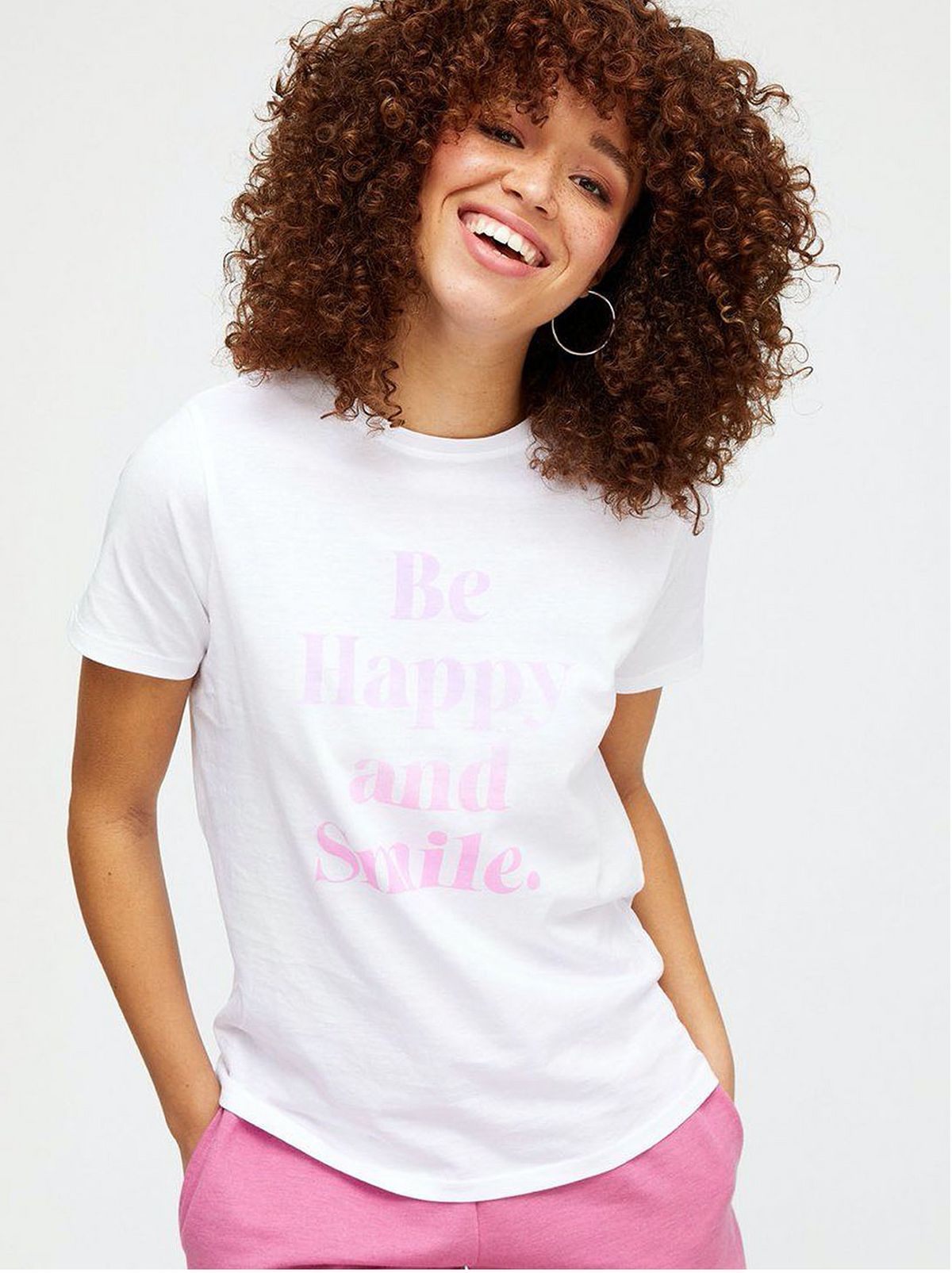 9.  White Be Happy and Smile Ombré Logo T-Shirt - £5.99 £9.99
When things are looking down, remember to be happy and smile 🥰. And when wearing this tee, you're sure to never forget.
Shop now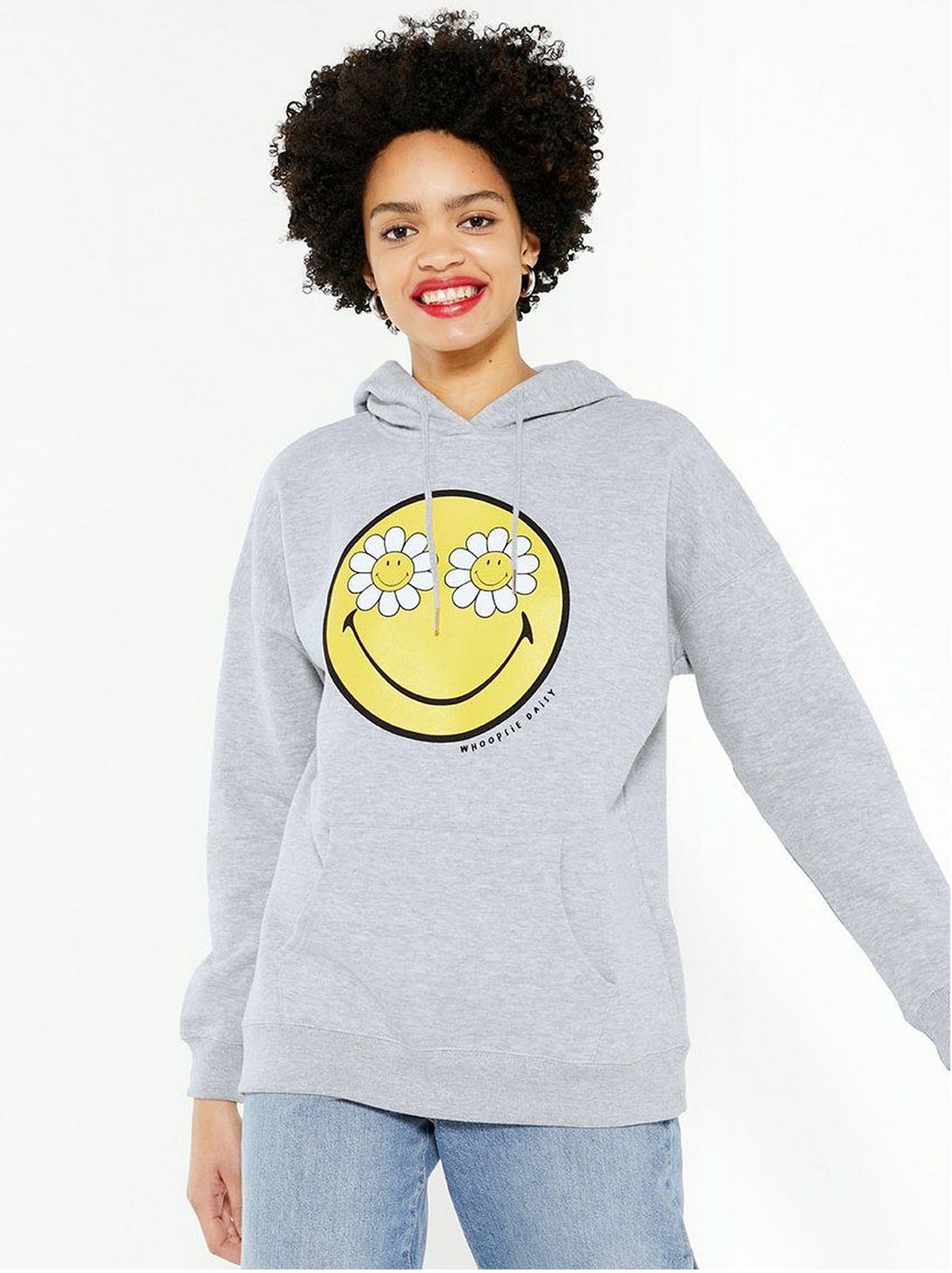 10.  Pale Grey Whoopsie Daisy SmileyWorld Logo Hoodie - £19.99
April showers may be incoming, but that doesn't need to dampen your mood or style. Brighten dull days with this grey logo hoodie.
Shop now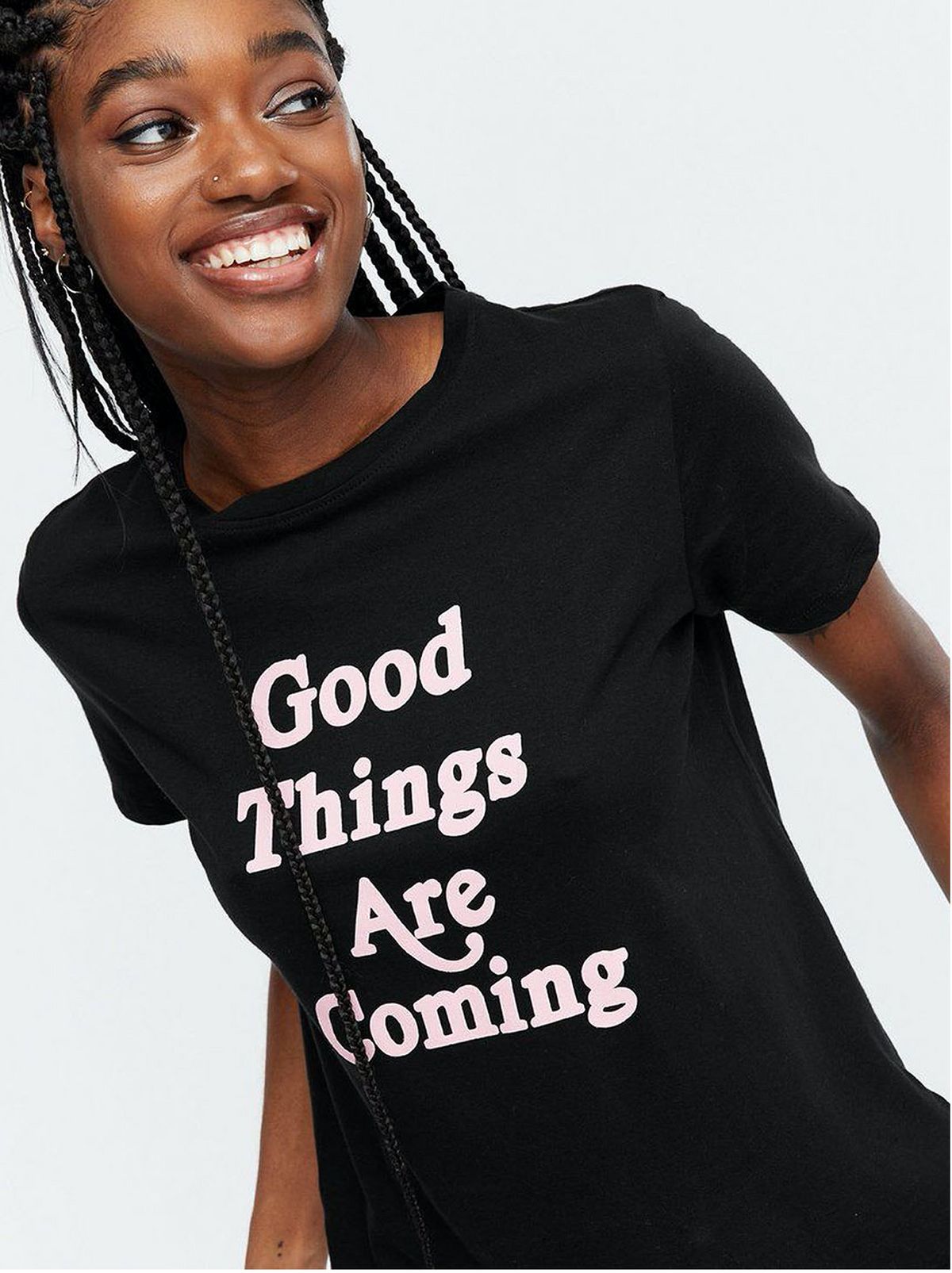 11.  Black Good Things Logo T-Shirt - £9.99
Good things really are coming. So, give off good vibes and be a little reminder to those around you that things are looking up with this black positive logo T-shirt.
Shop now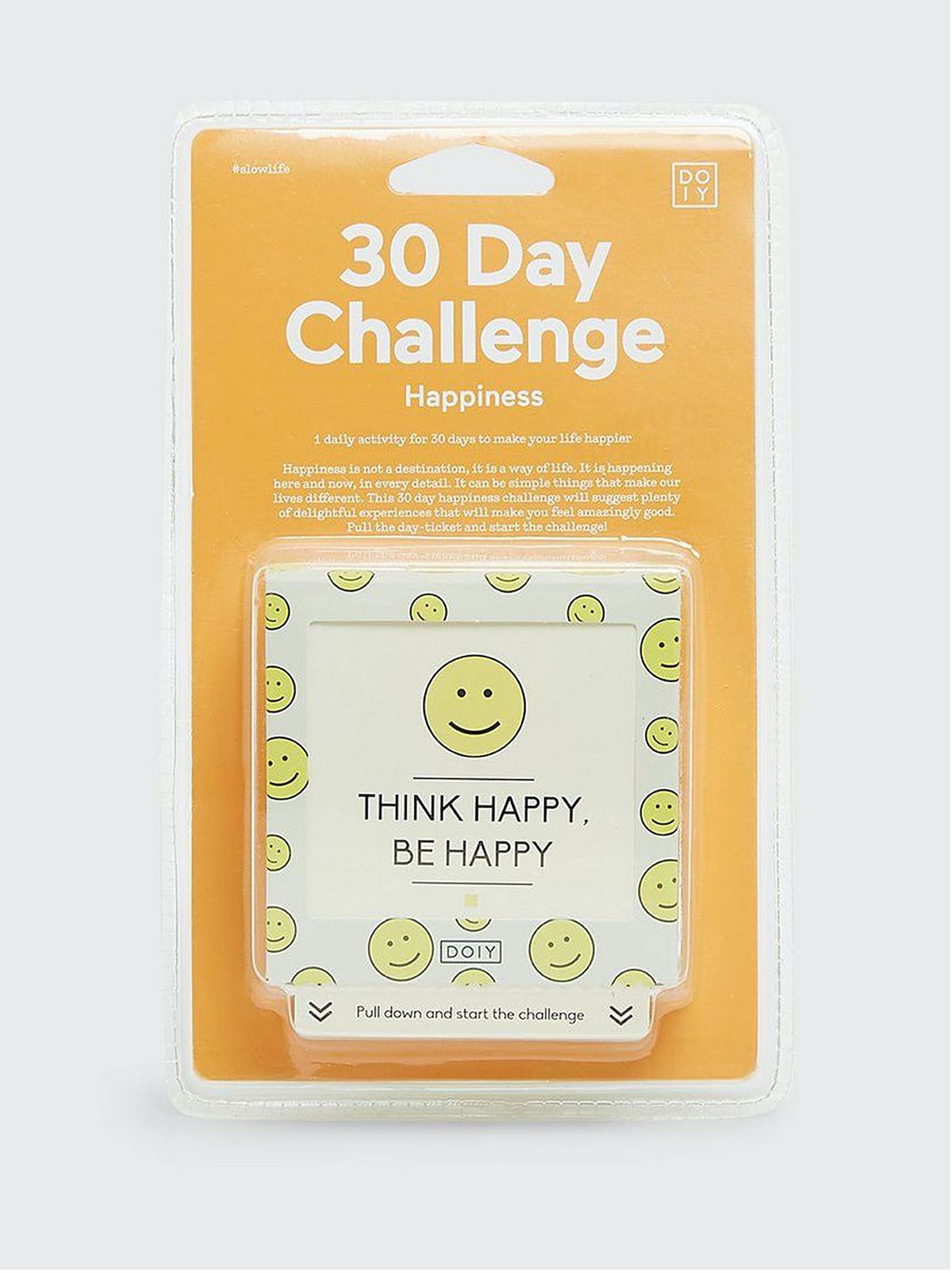 12.  DOIY Yellow 30 Day Happiness Challenge - £9.99
Give yourself a challenge this International Day of Happiness with this 30-day happiness challenge – we promise you're sure to feel a lot happier by the end of it 🌞.
Shop now