Skip to content
Skip to navigation
Ways to Wear
3 Ways to Wear the Aviator Coat
by Emma Menteath, Editorial Lead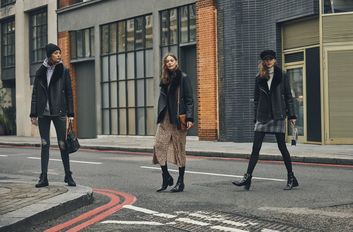 The aviator jacket is without doubt one of winter's most-loved outerwear styles. A more winter appropriate take on the biker, the aviator is a leather-look jacket with faux fur lining, for added warmth, and multi pockets and zips, for added practicality.
A versatile classic, here are three ways we'll be styling our aviator jackets this winter.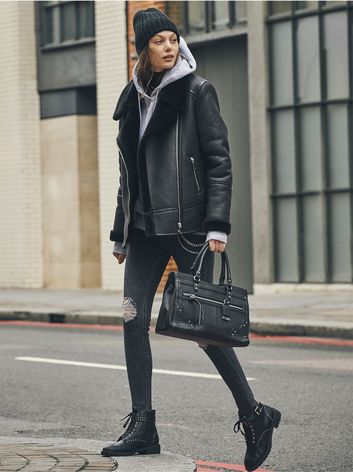 1. Model Off-Duty
Quite possibly the most popular model off-duty look is an oversized aviator jacket teamed with a pair of skinny jeans. The trick to perfecting this look is all about layering - go one size up with your aviator jacket to enable you to layer it over hoodies, sweats and jumpers and to achieve that effortless oversized model off-duty style. Now that the clocks have gone back and winter is officially here, why not layer yours with a hoodie and knitted beanie hat. There's no need to let the cold get the better of you.