Skip to content
Skip to navigation
Ways to Wear
4 Looks We Can't Wait to Wear for Coffee Catch-Ups
by Millie Richardson, Copywriter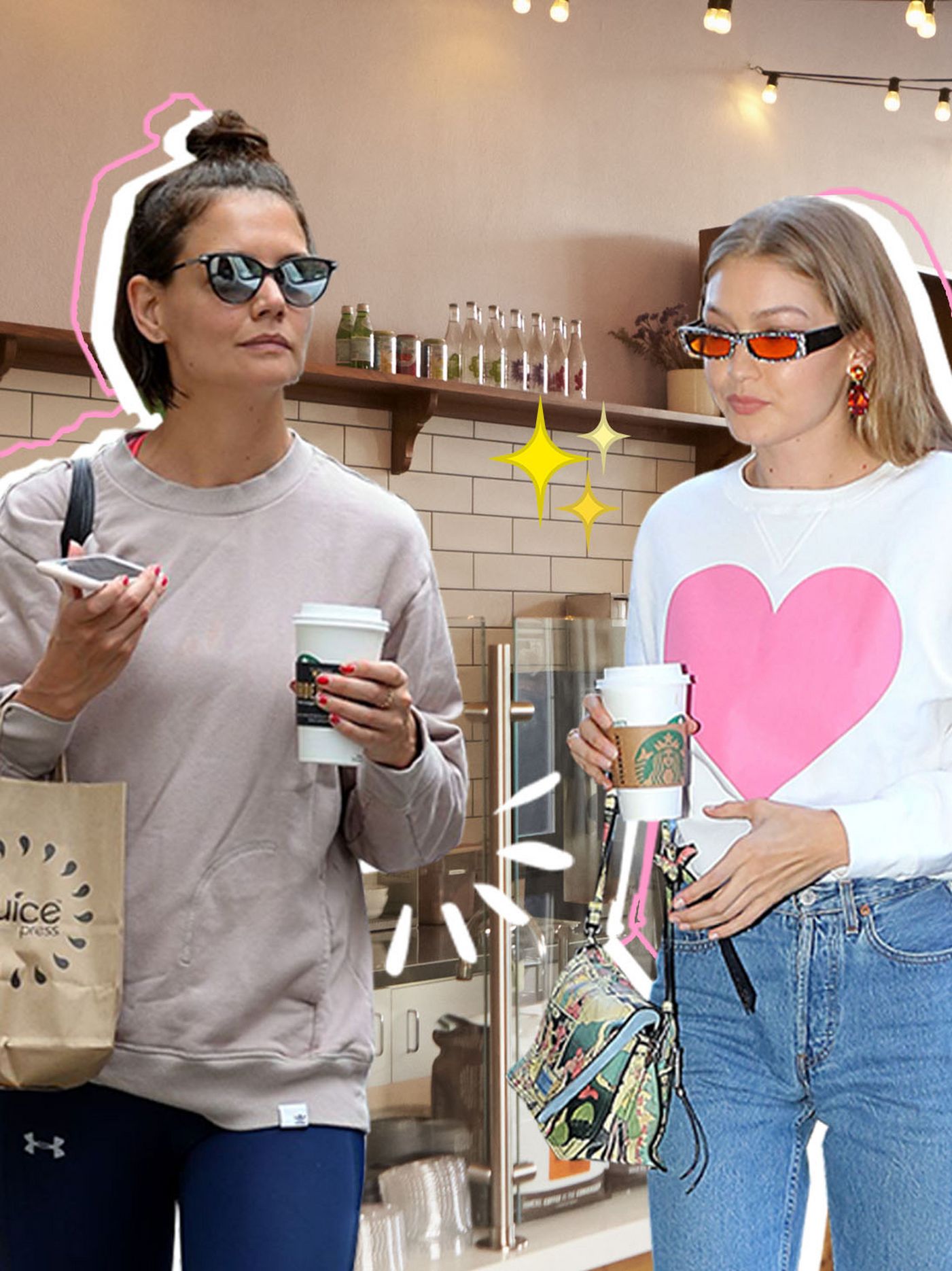 We're all about finding joy in the little things right now, so we can't help but be excited about the prospect of grabbing coffee with friends again soon. A hot beverage we didn't have to make ourselves and the chance to talk to our bestie without worrying about a temperamental Wi-Fi connection? A dream.

​​​​​​​ But the excitement doesn't end there. Oh no. We (finally) have a reason to get dressed up again that's not just going to the local supermarket. Need some inspiration for what to wear for such an occasion? Then you've come to the right place. We've rounded up four of our favourite celebrity looks that will take you from lunchtime lattes to post-workout frappes with ease…
1. Cute and Camera-ready
If there was ever a reason to change out of joggers and get back in denim, then grabbing a coffee with a friend is it. Take cue from Gigi Hadid and style some blue mom jeans with a cute sweatshirt and white trainers for a park-ready and IG-worthy look - because after all, you've finally got someone other than your begrudging housemates or family to take pictures of you...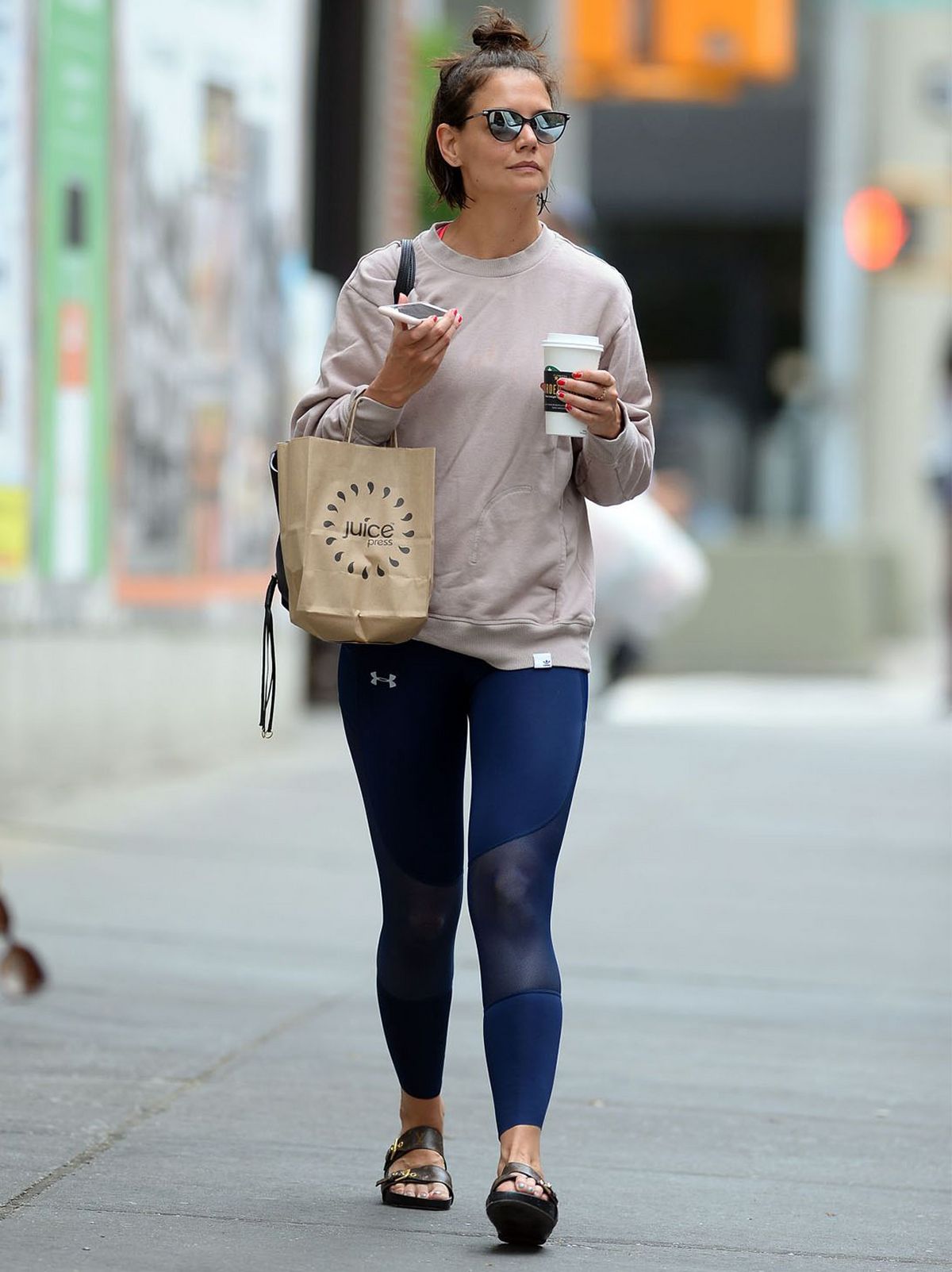 2. Workout At 1, Coffee Date At 2
Don't have time to change between your park workout and coffee date? No worries. Katie Holmes has you covered with this sporty and stylish look. The cream sweatshirt and navy leggings create a muted colour palette that is very much on-trend right now. Meanwhile, the black backpack is ideal for hiding away any very-much-not-on-trend trainers. Great, right? Just don't forget to pack the sliders, of course.
3. Feeling Fancy
Let's face it, going on coffee runs is the closest we'll get to going 'out-out' for a while, so why not dress the part in strappy heels and an oversized blazer à la Hailey Bieber? She pairs the statement pieces with a roll neck jumper, straight leg jeans and round sunglasses to strike the perfect balance between smart and casual. Sunny day? Swap the knit in favour of a white T-shirt. The park bench won't know what's hit it when you turn up in this model off-duty ensemble.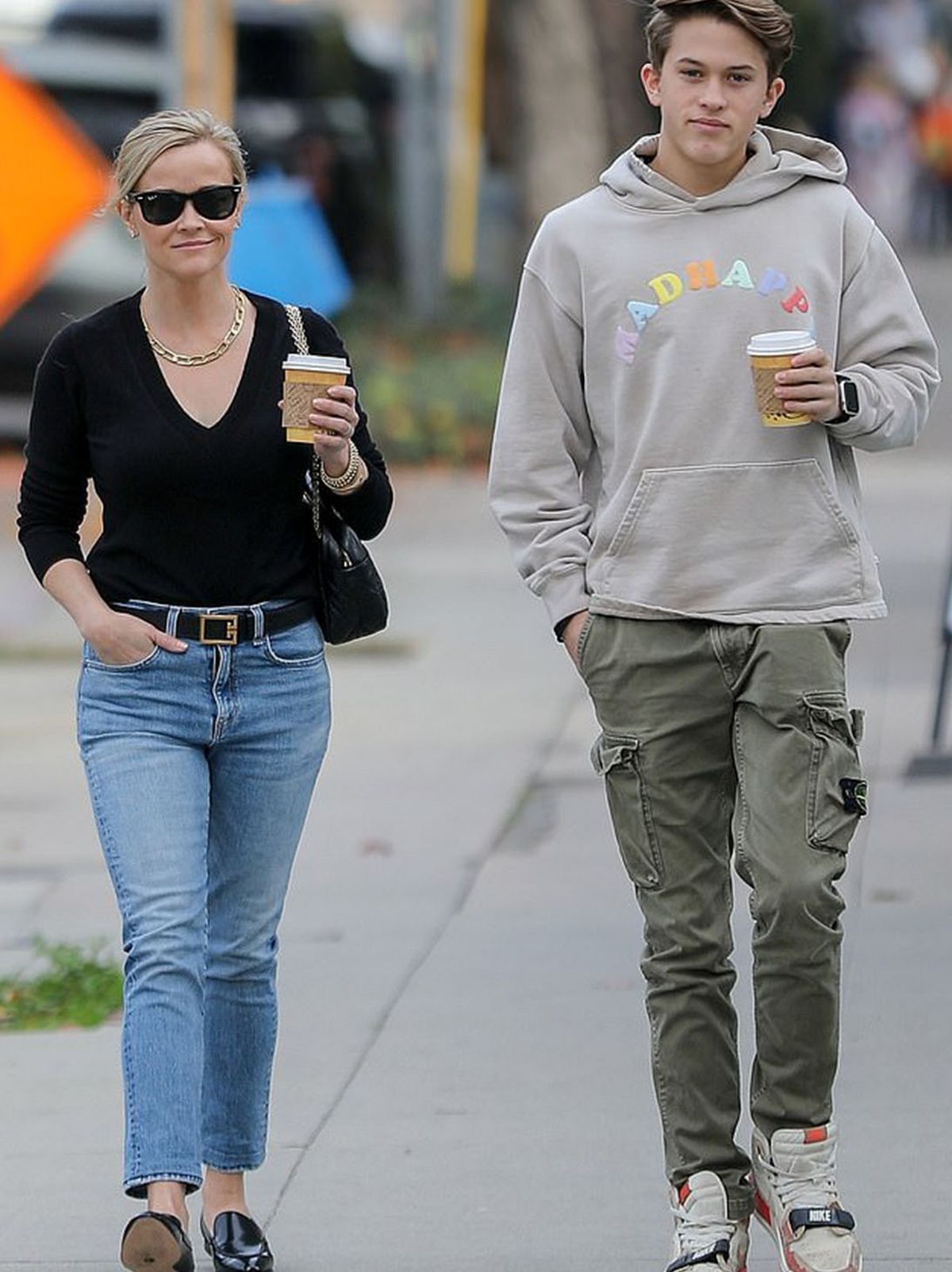 4. Meetings to Mochas
This Reese Witherspoon look is perfect for days you need to be put together for work but not too OTT for a lunchtime latte with your mate. To create the outfit, Reese teams a simple black jumper with belted blue jeans, patent loafer and a gold chain necklace. However, we suggest opting for a broderie collared knit for bonus style points. But either way, prepare to impress everyone from your boss to your bestie and even the barista with this one.

​​​​​​​ Coffee with a side of compliments, please…