Skip to content
Skip to navigation
Ways to Wear
4 Spring Looks That We're Ready To Wear Now
by Adam Fletcher, Copywriter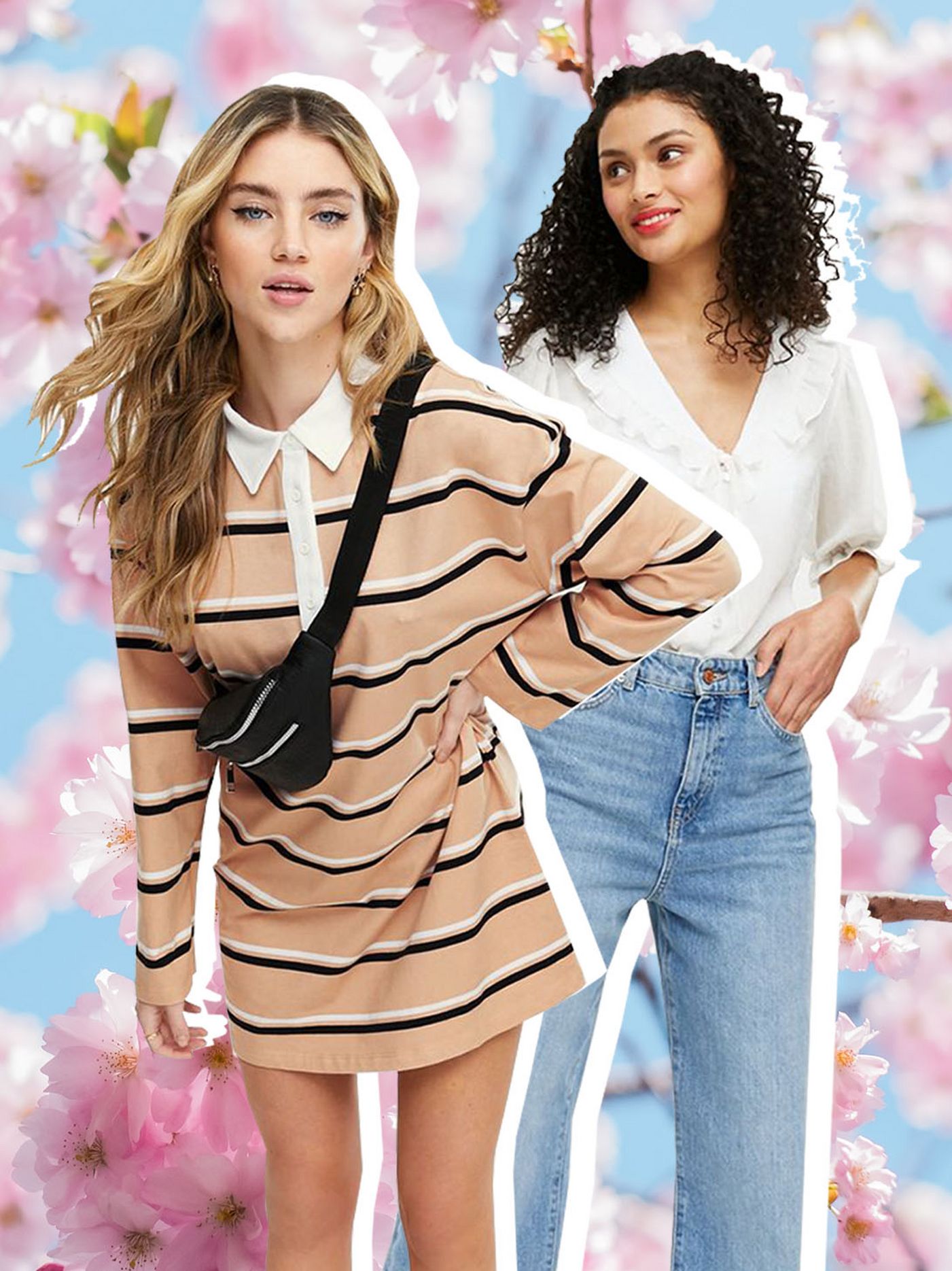 The evenings are staying brighter for longer, our wardrobes are searching for lighter shades and fabrics, we're dreaming of 100s of impromptu park picnics with friends - a trio that signals one thing and one thing only. It's spring 🌸

Well, readers, technically we've still got 17 whole days to get through until the new season arrives, but does that mean we have to hold off until March 20th to start wearing spring's latest styles? Not on our watch. We mean, when we first laid eyes on these picks, we just knew we wouldn't be able to resist breaking them out a little early. Want to be introduced to these fresh looks? Of course you do.

From the return of bucket hats and stripe-print styles to knitted vests over must-have midis, here are four soon-to-sell-out looks that are way too good to be saved for spring days. Remember: impatience can be a virtue 😉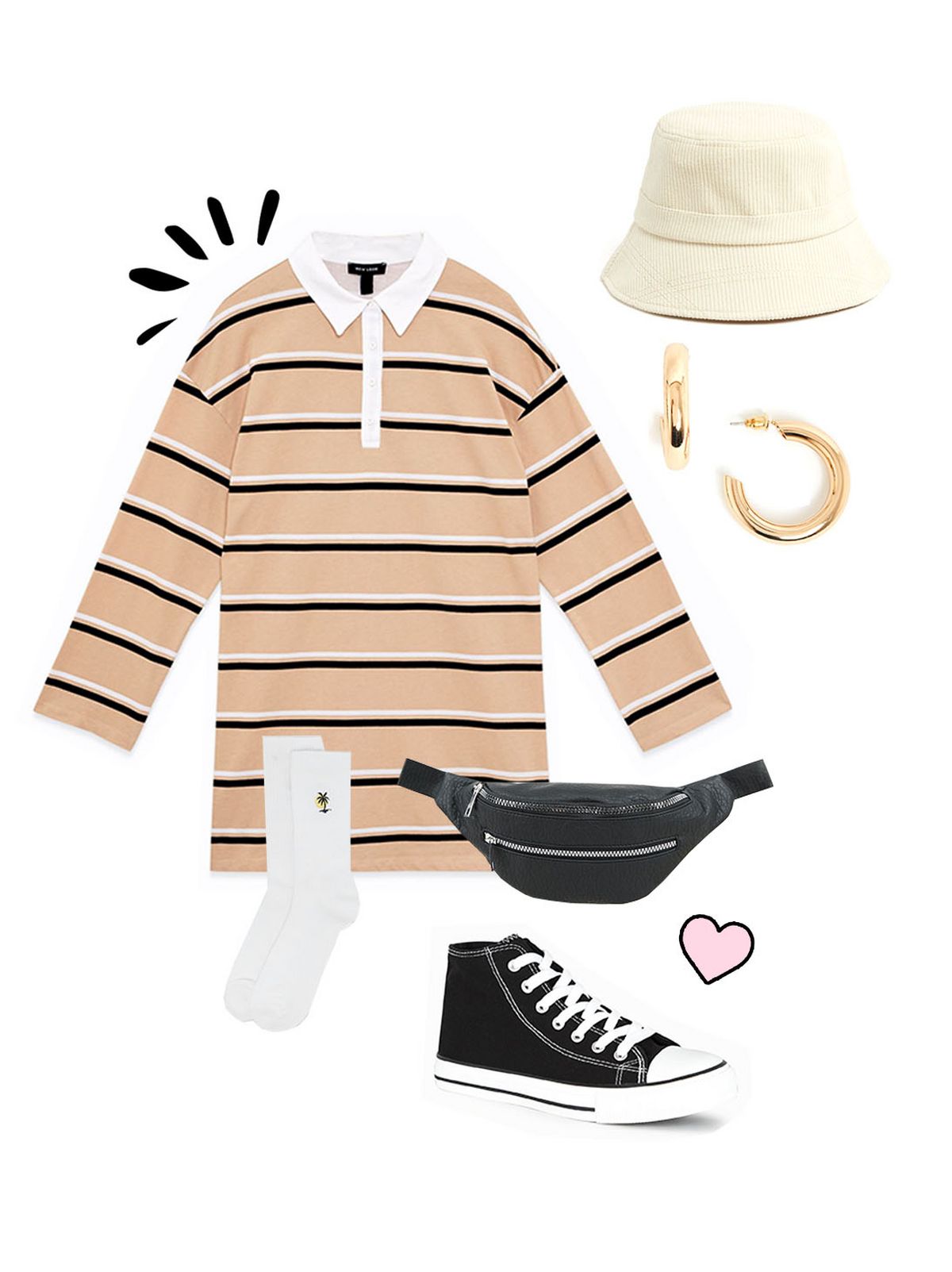 1. The New Neutrals
There are some trends that you can bet on seeing every spring/summer. It's fair to say that one of those trends is neutral shades. For those of you who are currently wondering 'how are these neutrals any different to what we've seen before?', then here's the answer you've been looking for: cord bucket hats in off-white shades and jumper dresses in beige tones. So how should you wear yours? We recommend adding easy pieces like canvas trainers, slogan-print white socks and chunky hoop earrings.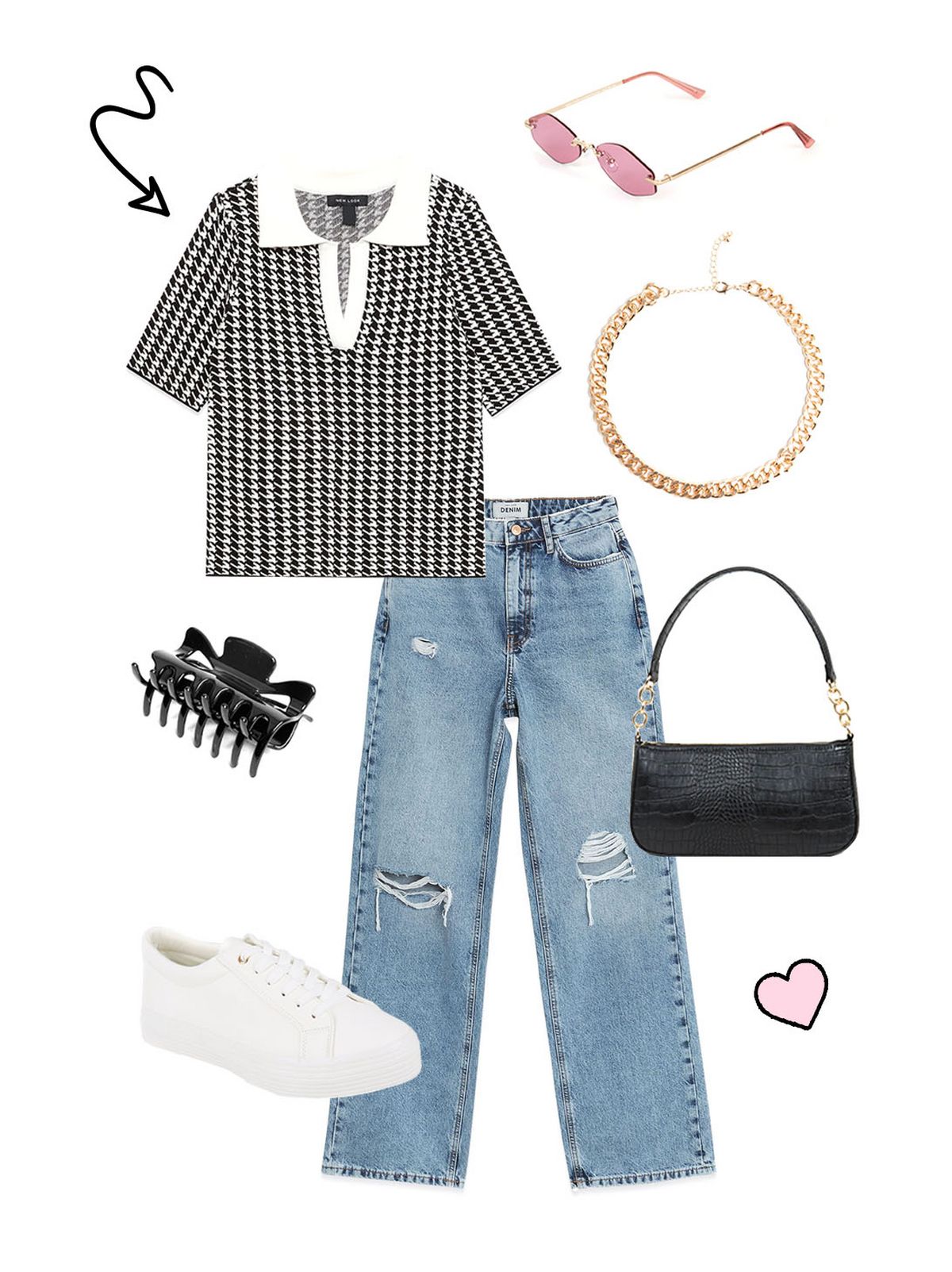 2. 90s Throwback
Fashion has marched into spring with a nostalgic attitude. Now's the time to theme your entire wardrobe around the 90s – it's set to get even bigger. And bigger. Thanks to the likes of your favourite style muse Bella Hadid, colourful claw clips, micro sunglasses and cute shoulder bags are high up on our wish lists for the new season. And, if you're in the mood to say goodbye to your winter loungewear (who isn't?), now's a perfect time: vintage-inspired jeans and retro-style dogtooth tops have arrived in abundance.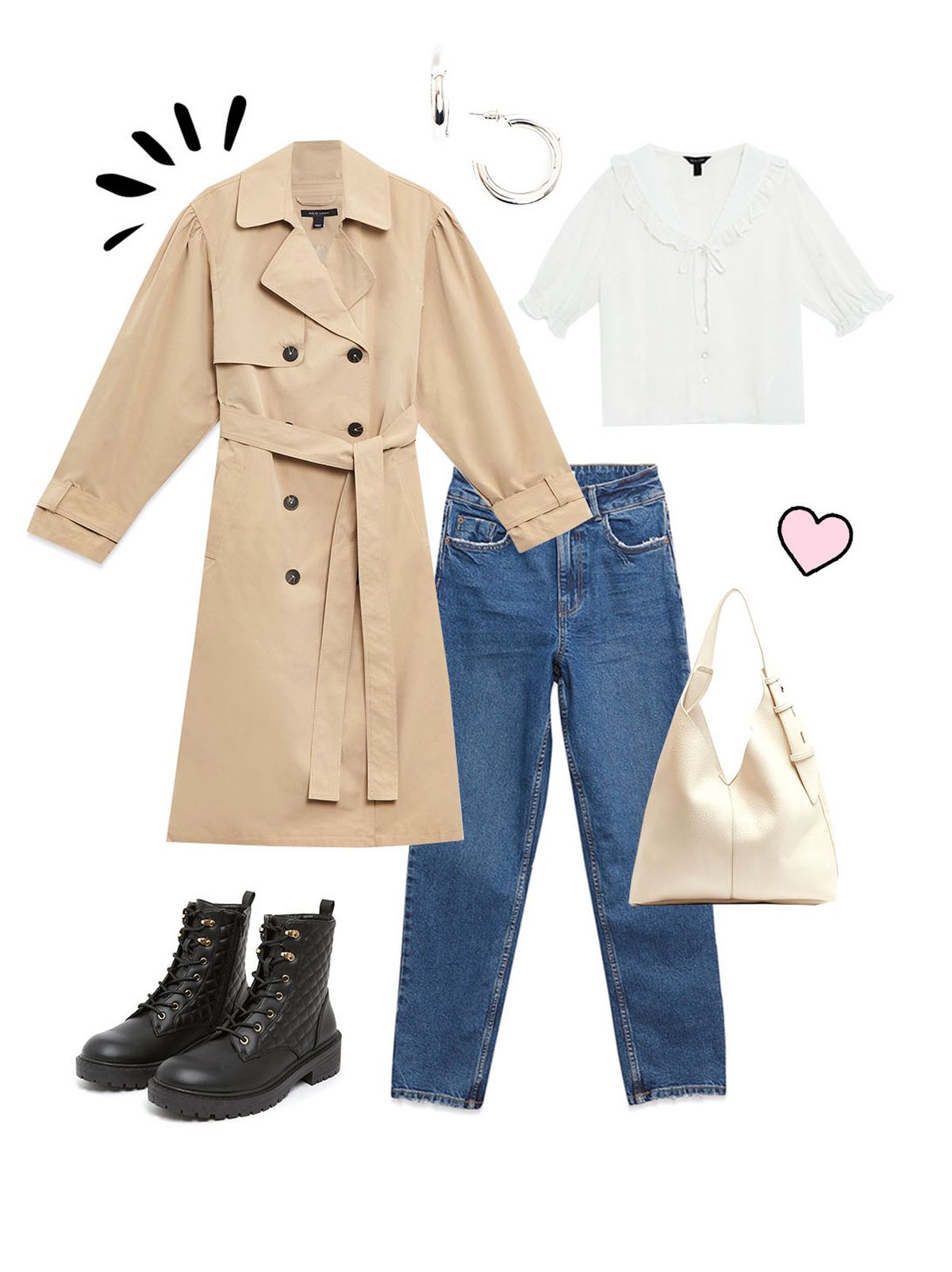 3. Lighter Days, Lighter Layers
In our books, it's time to wrap up winter – if truth be told, we've been warming up to this very idea for a hot minute now. The best way to get into a spring state of mind? Introduce your wardrobe to new layers, of course. As always, New Look has 1000s of options and clever styling tips to help you transition into the new season. Tip 1: pick a lightweight trench jacket, they're perfect for wearing over your favourite frilly top. Tip 2: try a pair of ankle-grazing Tori jeans in a mid-blue wash and finish with quilted boots.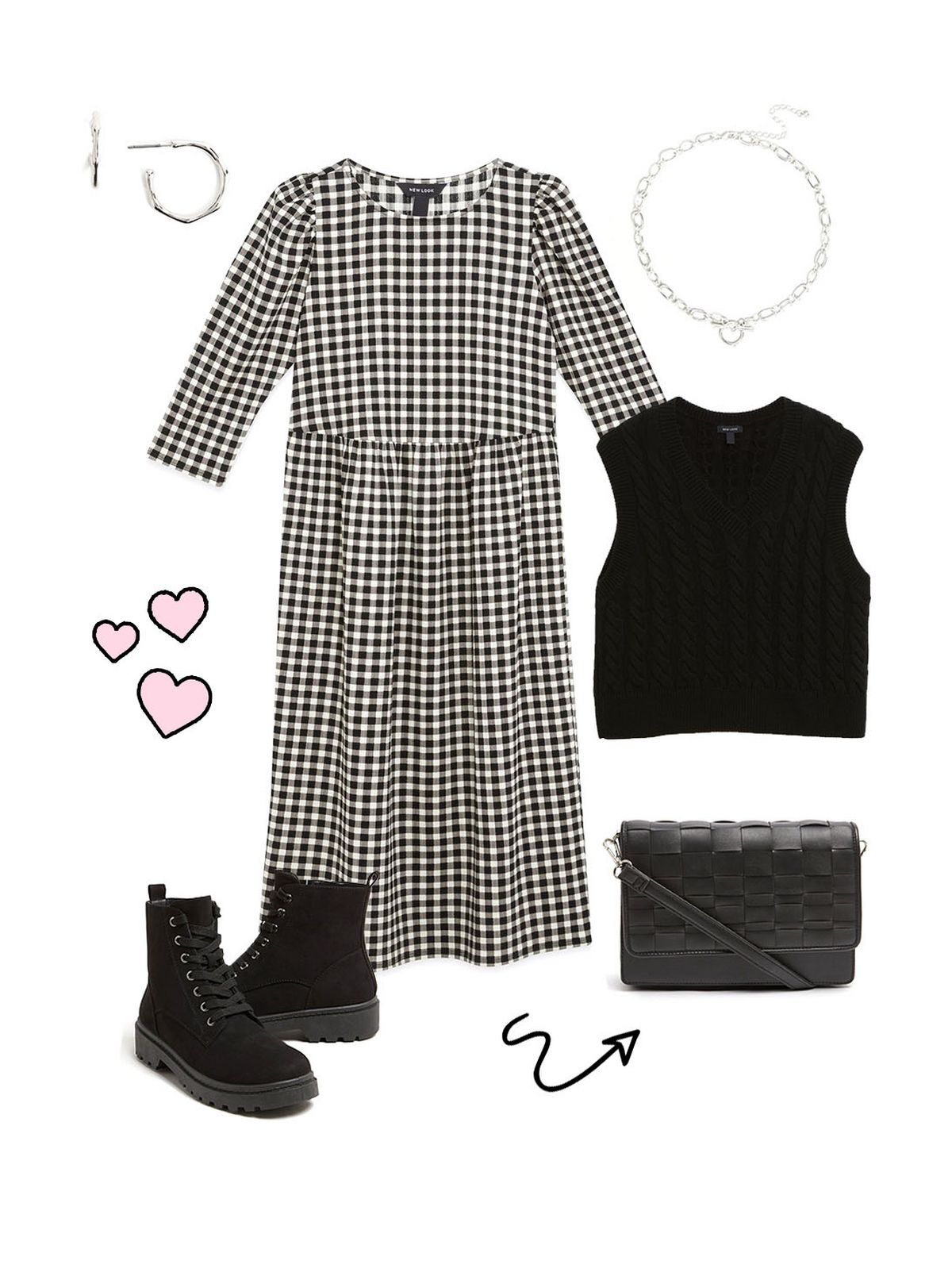 4. A Picnic-Perfect Look
Remember cute dresses? Great, because they never drifted too far away from our wardrobes. And, if you're dreaming of dressing up for a picnic (or 10) with your friends this spring, we suggest that you pick a dress that features a check-print design, and style it with a ton of silver-tone accessories. Worried that a dress might not be the best choice on those chiller days? Don't panic, we've got you covered. Featuring a chunky cable-knit design, our jumper vest will keep you warm (and feeling stylish).