Skip to content
Skip to navigation
Ways to Wear
4 Ways to Wear Printed Flares
by Hannah Rose, Copywriter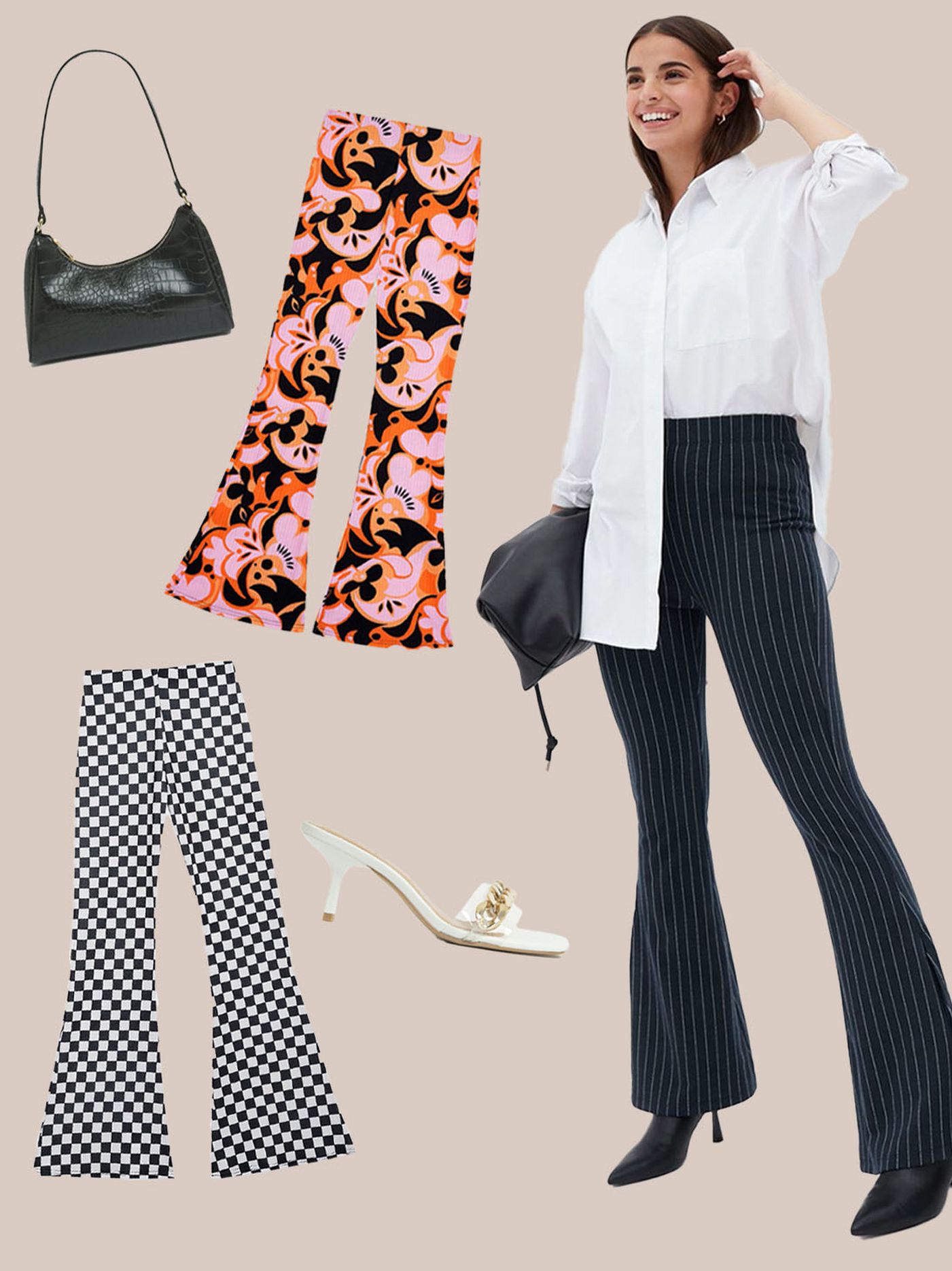 When flares made their first comeback, we were over the moon. Comfy, figure-flattering and fashionable? Where do we sign up! So, if you're anything like us, you're going to love this news - flares are trending this season and they're going to be hanging about well into 2022. *celebrates*

The best thing about flared trousers is their versatility. Come winter, you can style them with oversized hoodies, puffer jackets and chunky boots and when summer arrives, all you have to do is switch in a crop top and trainers. They're the kind of wardrobe staple that can take you from sunny festivals to snowy walks, and every plan in between.

We have so many fun printed flares on site RN. Question is, what to wear them with? To help, we've rounded up 4 ways we would style them. Let's just say, your Insta feed is going to thank us…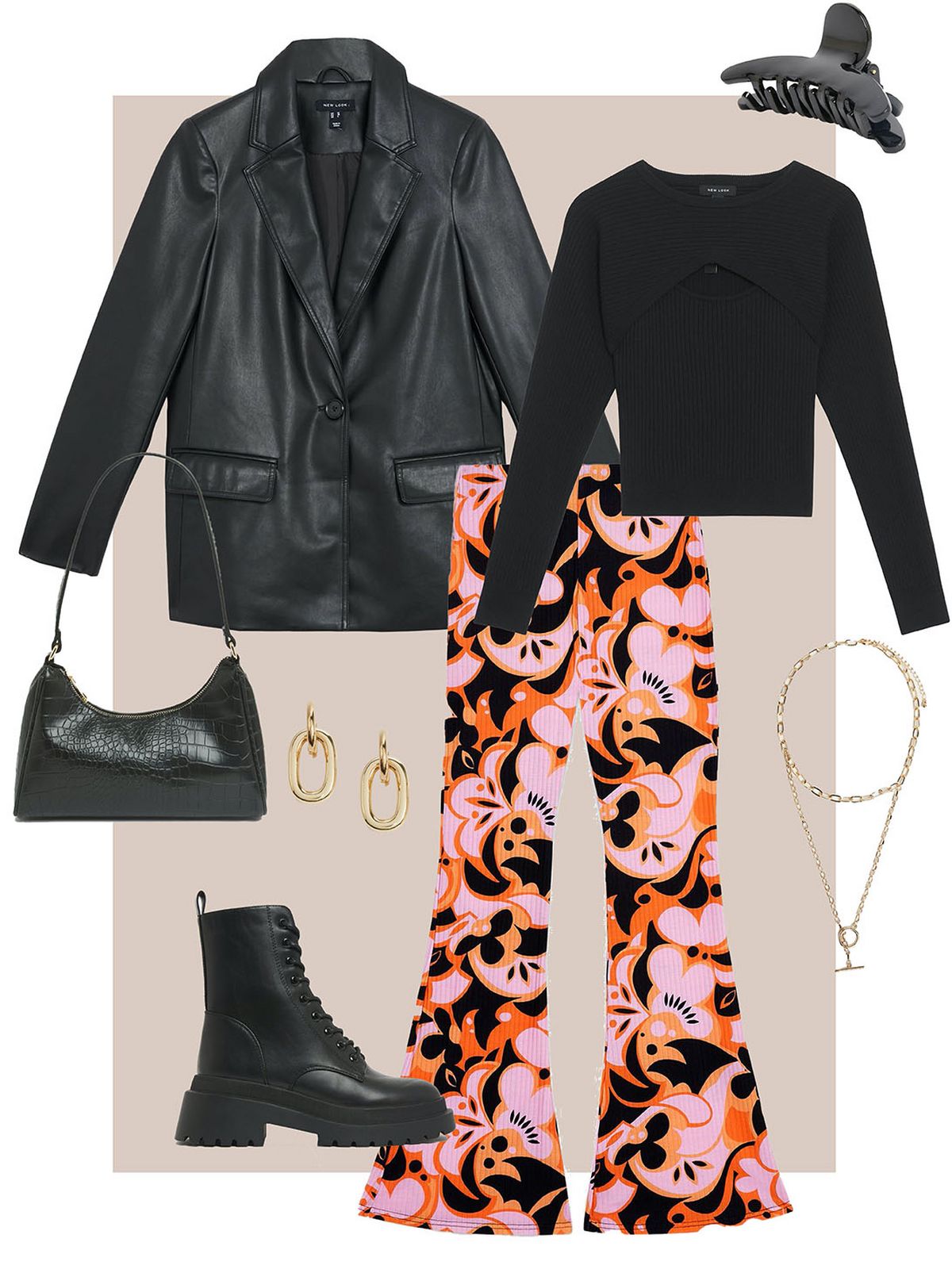 1. '70s Inspired
First up we're throwing it back to the '70s. Flares and bell-bottoms were huge during the decade and the bright hues of this pink floral pair are taking us right back. They're guaranteed to be the focal point of any look, so keep the rest of your outfit nice and minimal – think a leather-look jacket, chunky ankle boots and gold jewellery. Warmer weather? Go for a crop tee and trainers for an outfit that would look right at home in the fields of Glastonbury.
2. Casual Crew
When it comes to printed flares, it's not all about bold and bright hues. Monochrome styles are just as cool, and the black and white palette ensures they're still easy to work into different outfits. This pair is patterned with trending checkerboard squares which are so in right now. Style them with a hoodie and trainers, adding in a padded gilet and beanie hat for cold-weather days, or silver hoops and a quilted bag for a touch of glam. An outfit that's both comfy and cool? We're in.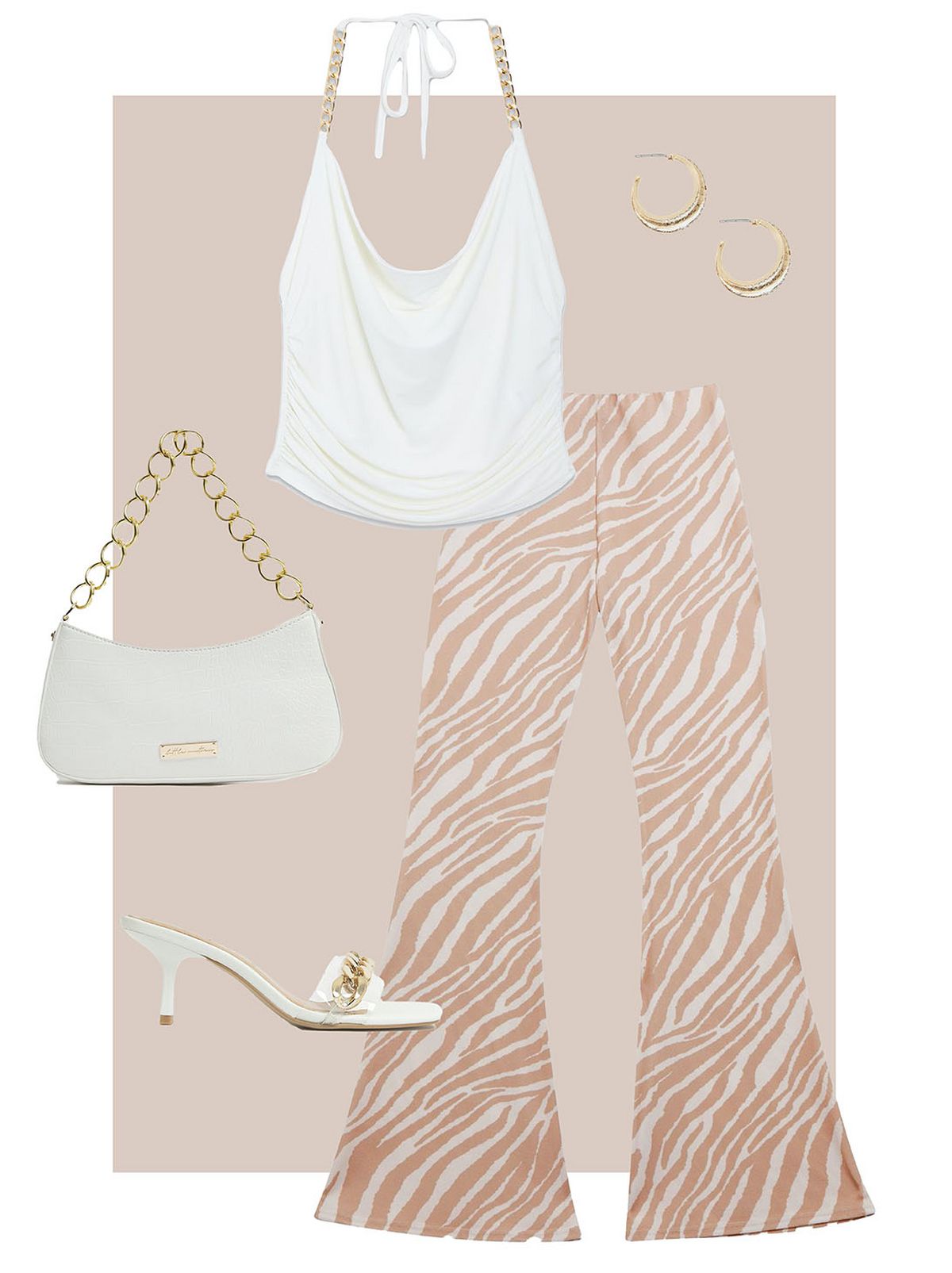 3. Out Out
The perfect going out outfit? You're looking right at her. Move over jeans and a nice top, because right now it's all about ✨ flares and a nice top ✨. And with their statement zebra stripes, this pair is an absolute must-have for your wardrobe. To make them both dinner and dancefloor-ready, style them with a satin halter top and cute kitten heels for a look that's straight out the '90s. When it comes to accessories, a faux croc shoulder bag and sparkly gold hoops will tie those creamy caramel tones together beautifully.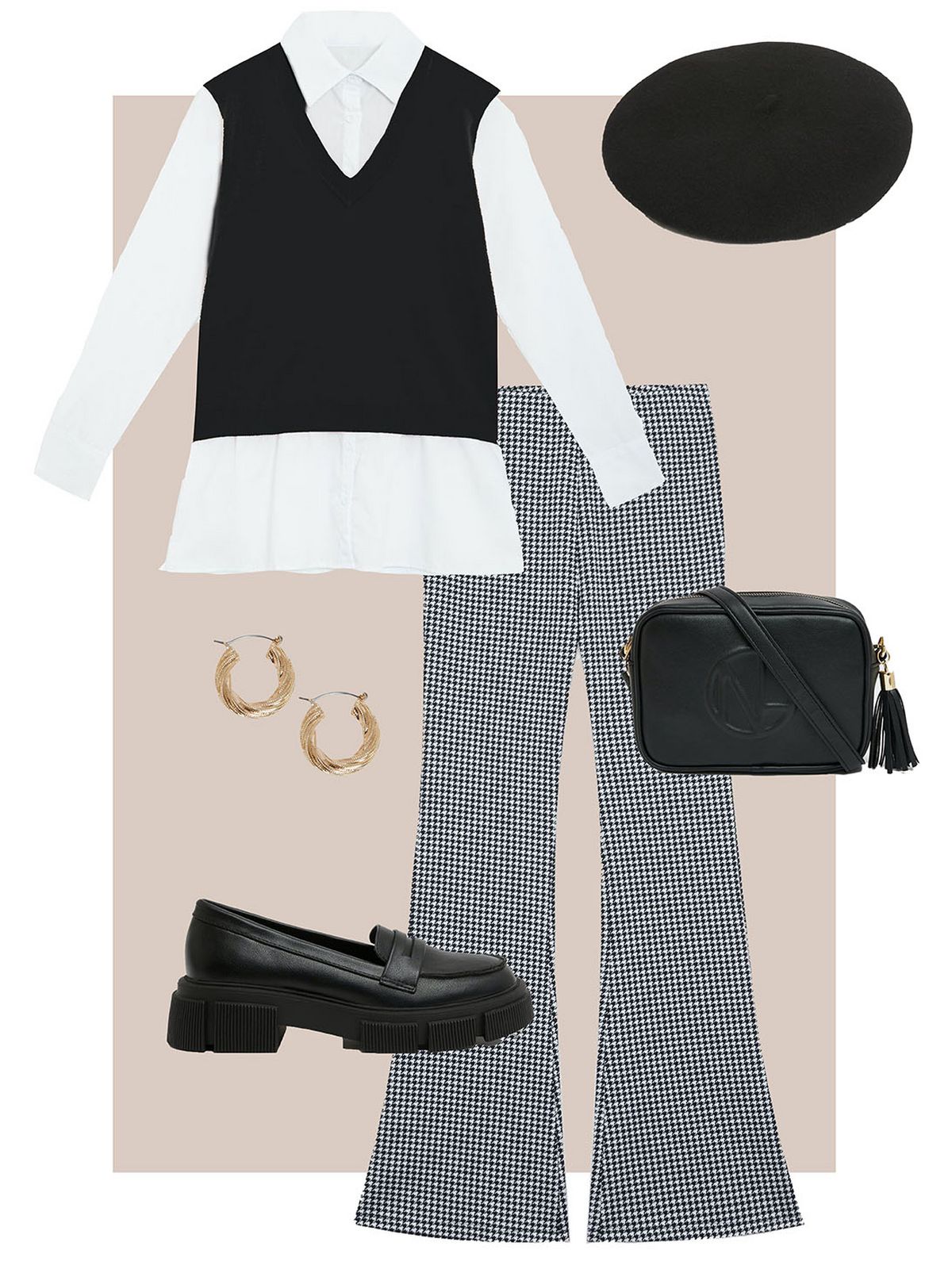 4. 9 to Vibe
If there was ever an outfit to make us want to get out of bed early in the morning, then this would be it. Whether you're heading back to the office or just feel like dressing up while you're WHF, this trending dogtooth pair should be top of our wishlist. Style them with a 2-in-1 shirt jumper and chunky loafers for a look that's IRL meeting-appropriate and will have you covered for any post-work vinos, too. Add in a beret, cross-body bag and hoop earrings, and you'll be giving Emily in Paris a serious run for her money 🥖.