Who's Wearing What
10 Ways To Wear Chunky Boots
by Hannah Rose, Guest Writer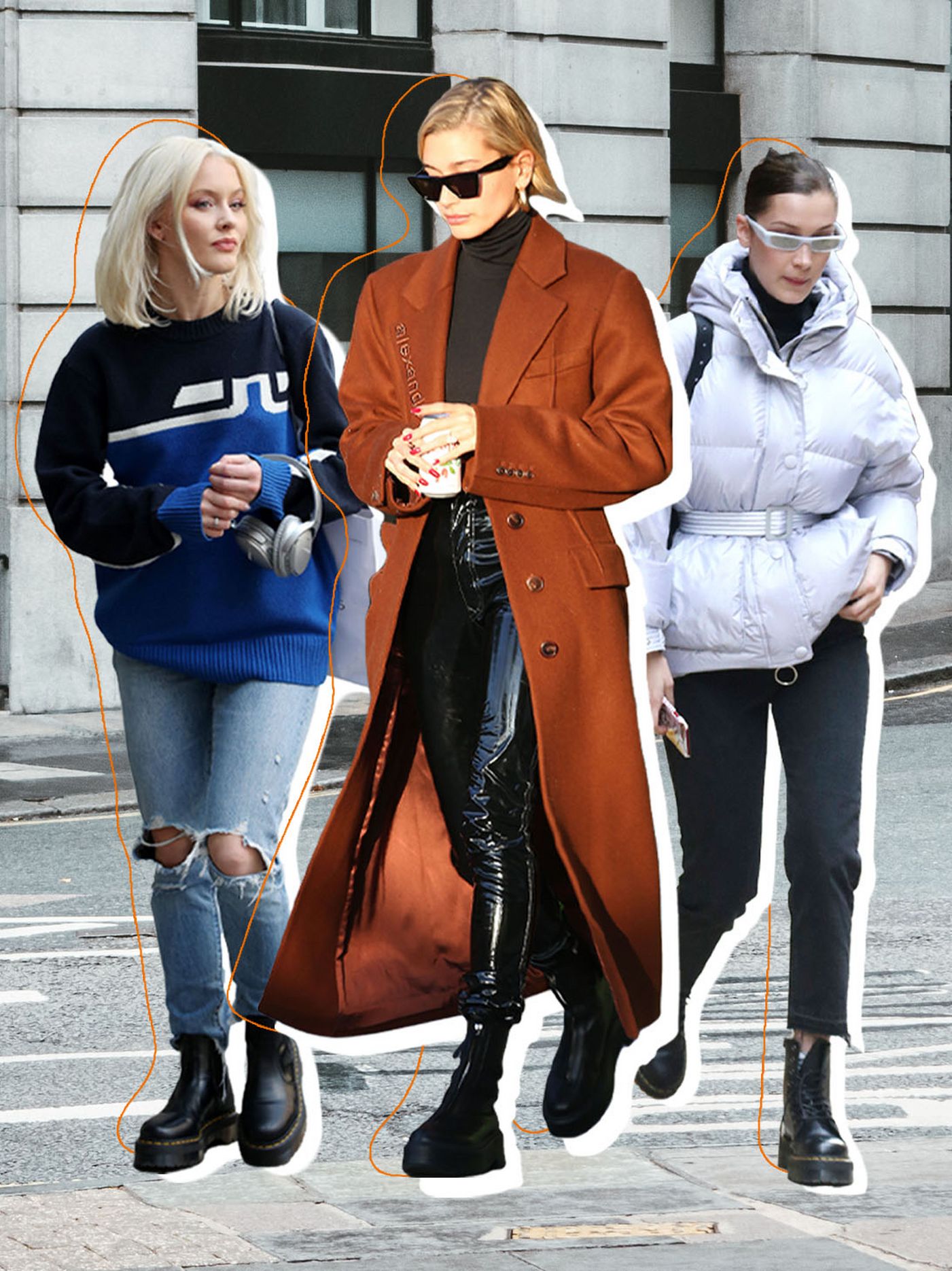 What are chunky boots?

With the arrival of winter comes the arrival of the chunky boot. A footwear fave in the fashion world, chunky boots have officially made their way to the top of this season's must-haves — and it's easy to see why. As well as their weather-proof qualities, they also look seriously cool and feel seriously comfy. Now that's a wardrobe winner in our eyes. 🤩

If you're yet to treat your feet to a pair of women's chunky boots, then you might not be familiar with this shoedrobe staple. From ankle styles to chunky over-the-knee boots, they come in all different lengths. In fact, the only thing that stays the same from pair to pair is the stomper sole. And when it comes to choosing a pair of chunky sole boots, we say, the chunkier the better. Plus, they're a great way to add some low-key height to your look. From chunky black boots to white chunky boots, leather-look to patent, short and longer styles, there's a pair of chunky boots out there to complement every outfit you own.

10 ways to wear chunky boots

Whether you smarten them up with a blazer or pair them with a cosy puffer, one thing's for sure – we're going to be stomping about all season in chunky boots. To help with styling inspo, we've rounded up 10 ways to wear them courtesy of our fave celebs.