Skip to content
Skip to navigation
Who's Wearing What
22 Iconic Kendall Jenner Looks We'll Never Forget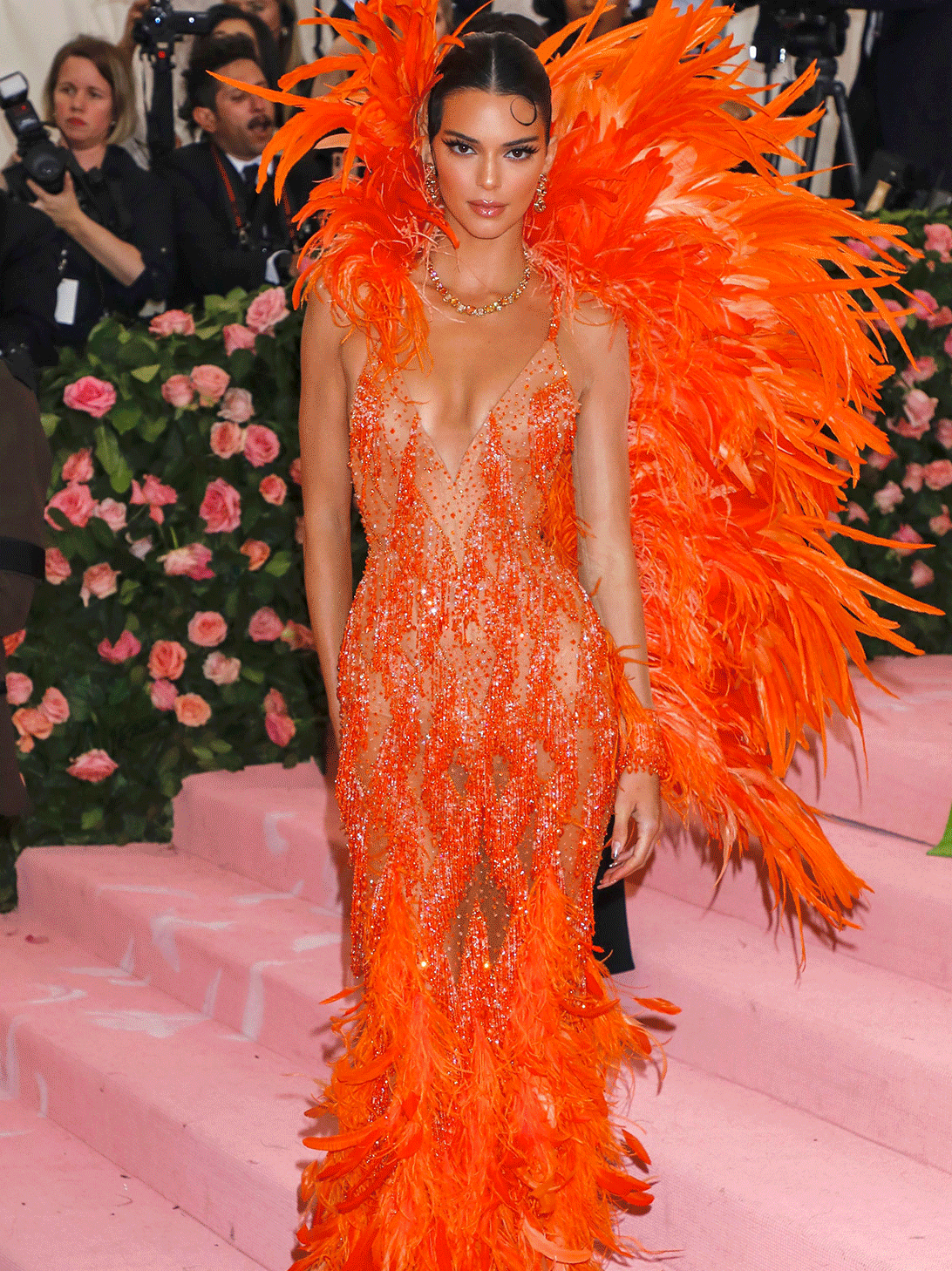 Let's face it: when it comes to fashion-forward style, she's possibly got the most iconic wardrobe out of all the Kardashian-Jenners put together. We mean, who else can pair a plain white tee with everyday jeans and make it look luxe? Who else can make us want to add Matrix-y micro sunnies and strappy sandals every outfit we've ever owned? Who else can wear a copy of Paris Hilton's 21st bday dress to their 21st bday - and make it look a 2100 times better (yep…we said it)? Only Kendall can.

Well, as it's her big day next week (happy 25th bday, girl) we thought it only totes apprope us to round up some of her most memorable looks to date. Expect feathers, fluffy coats and the frothiest pink dress we've seen.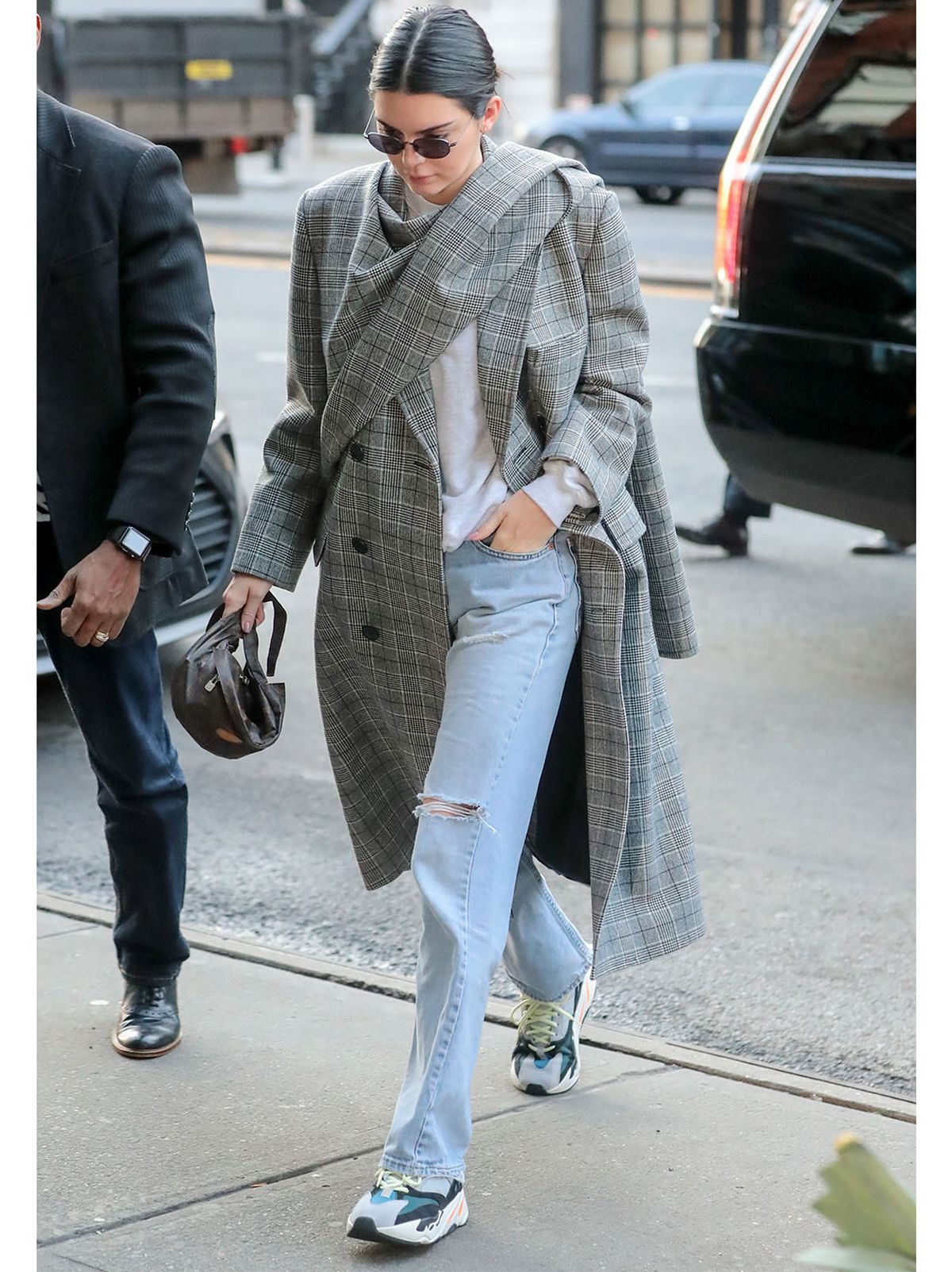 1. Checked Coats & Ripped Jeans
You can't talk about Kendall without mentioning jeans. And, when she isn't wearing her beloved high-waist mom jeans with a tee, she's most likely slipping into a ripped pair and teaming them with a checked coat.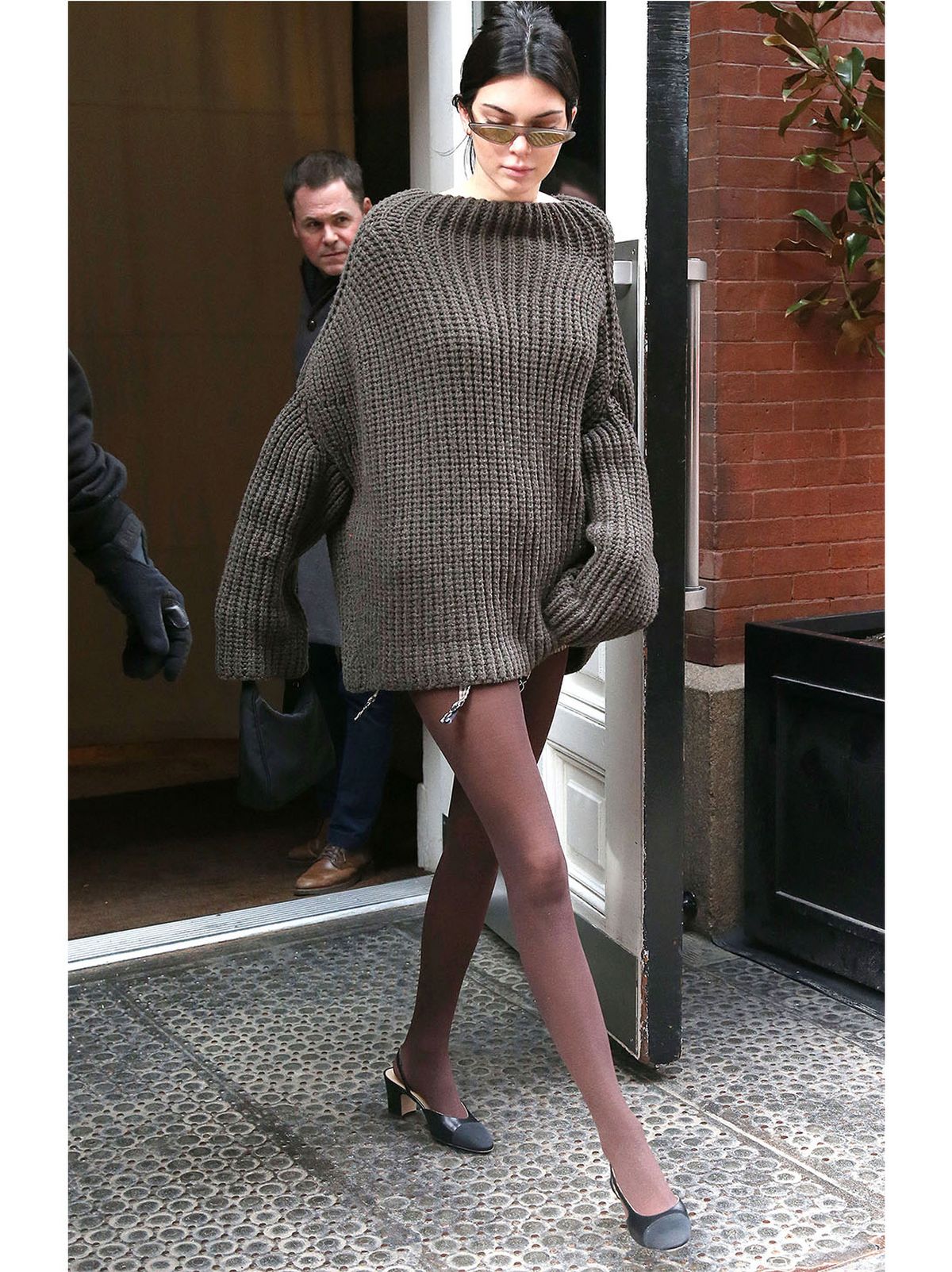 3. That Chunky Jumper Dresses
Kendall def. loves that 'borrowed from the boys' feel, especially when it comes to her choice of jumpers. The knit featured here fits her signature style perfectly, thanks to its roomy fit, and we love how she's worn it as a dress.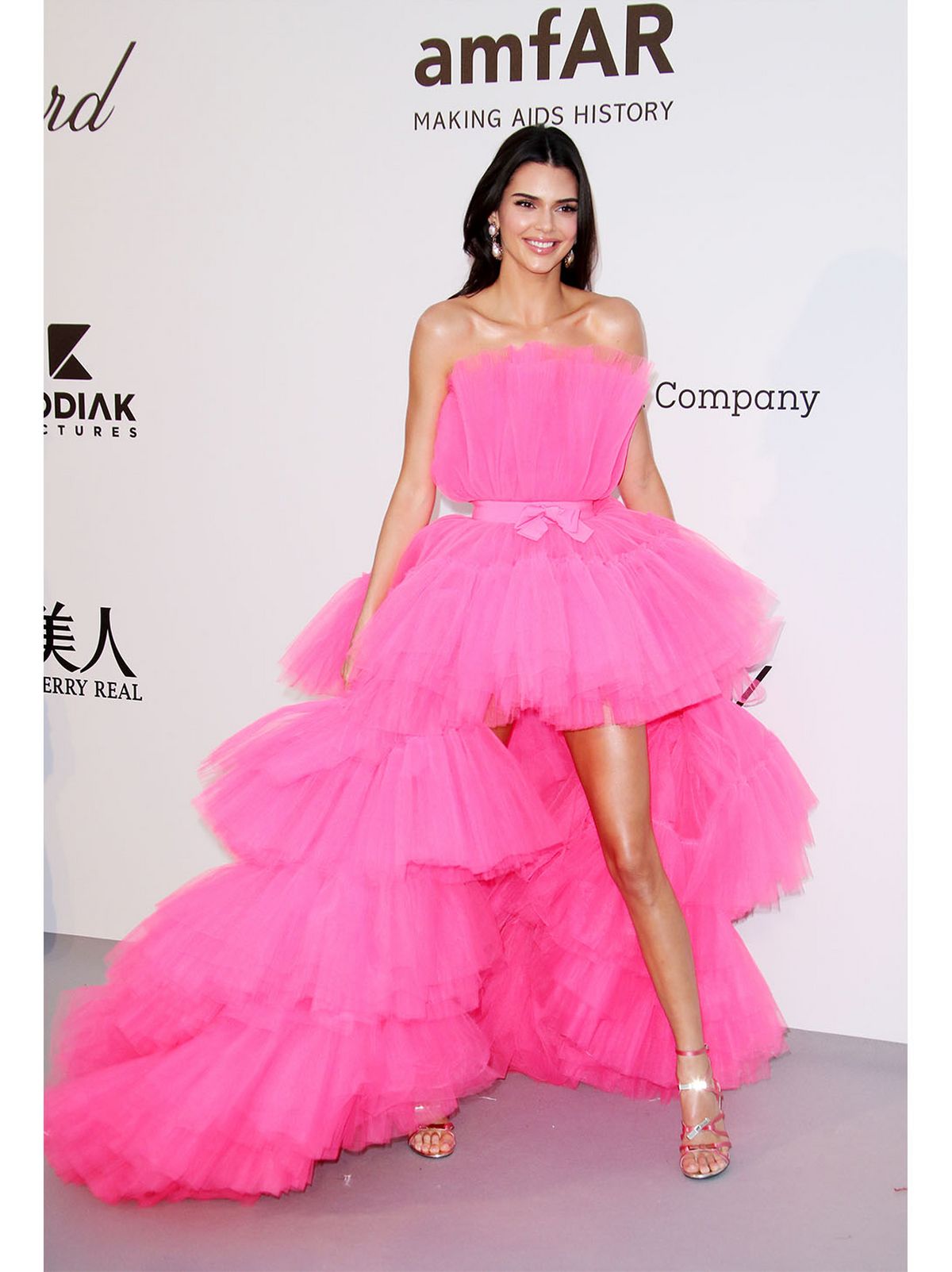 4. The Red Carpet Dress
This one's iconic for so many reasons: it's bright pink, mini-length (yet floor-length at the same time), neatly cinched at the waist but also XXL in volume. Magic.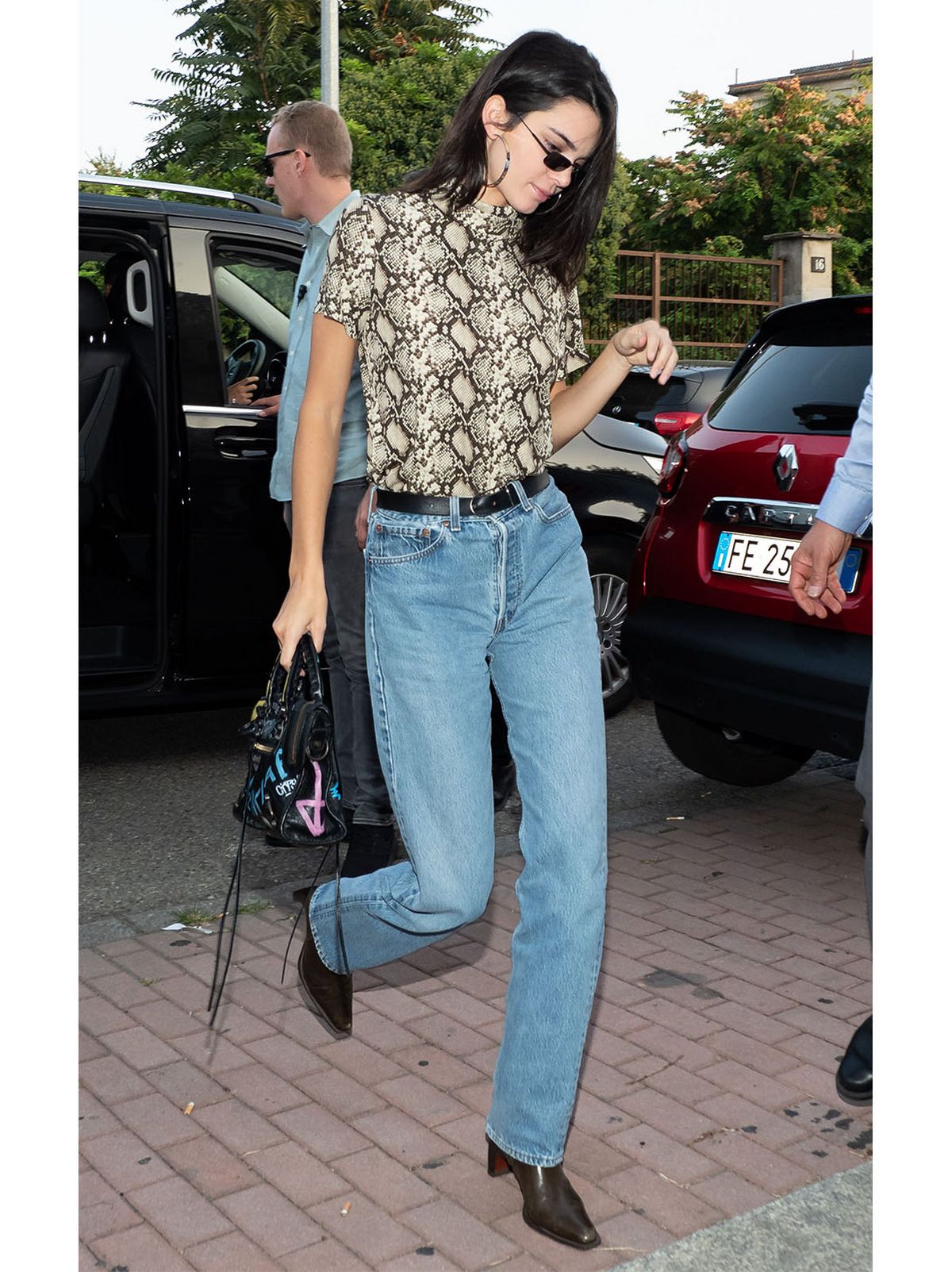 5. Daytime Cool
Can we just crown Kendall as 'The Queen of Off-Duty Outfits' already? This look is just another example of why she is more than deserving of this title. We mean, this python tee with relaxed jeans and western-look boots is everything. 😍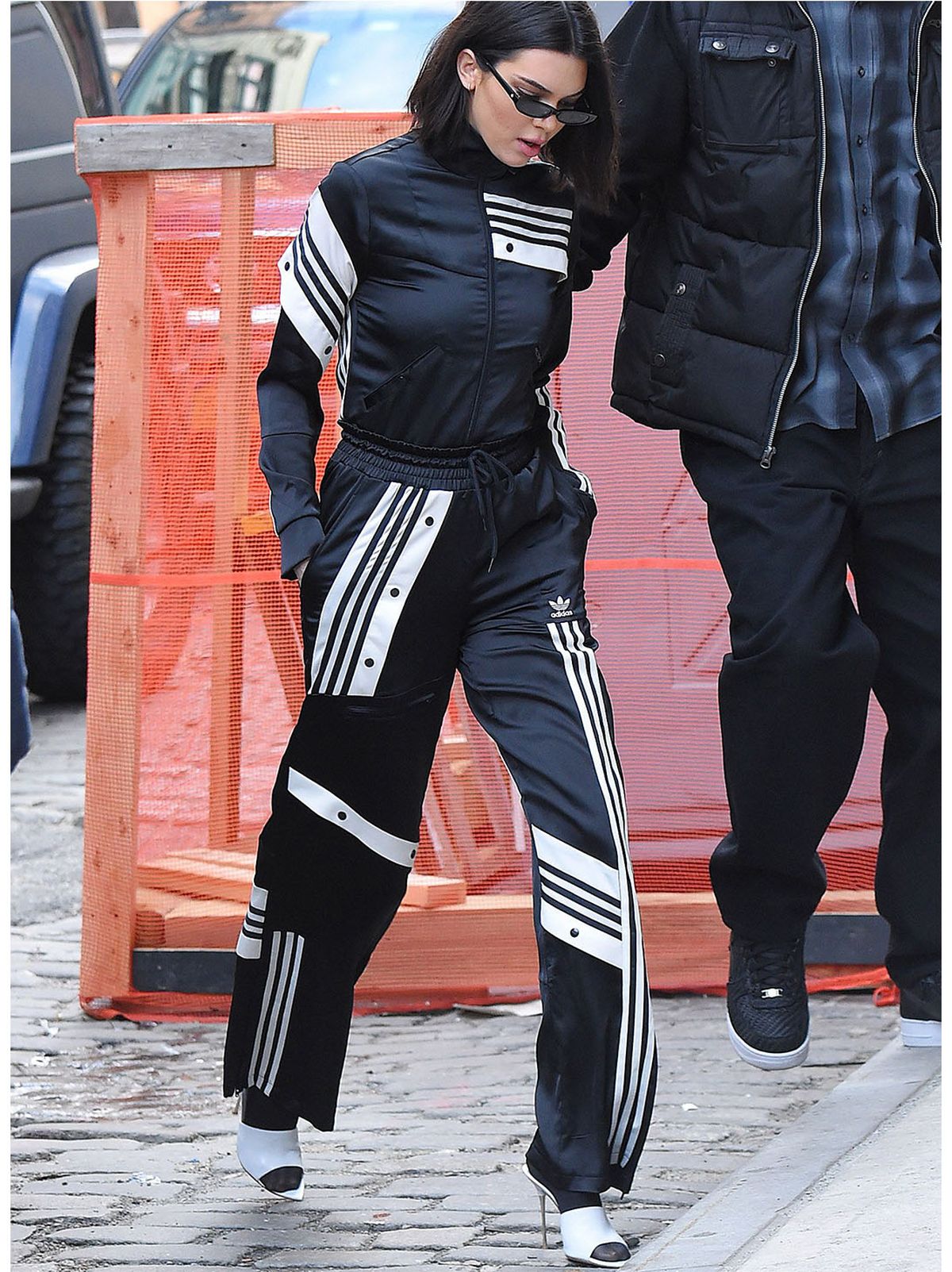 6. Tracksuit With Heels
These days, a tracksuit isn't exactly new news. But, when it's been deconstructed, reconstructed again, and then paired with the *cutest* white heels, it becomes ground-breaking.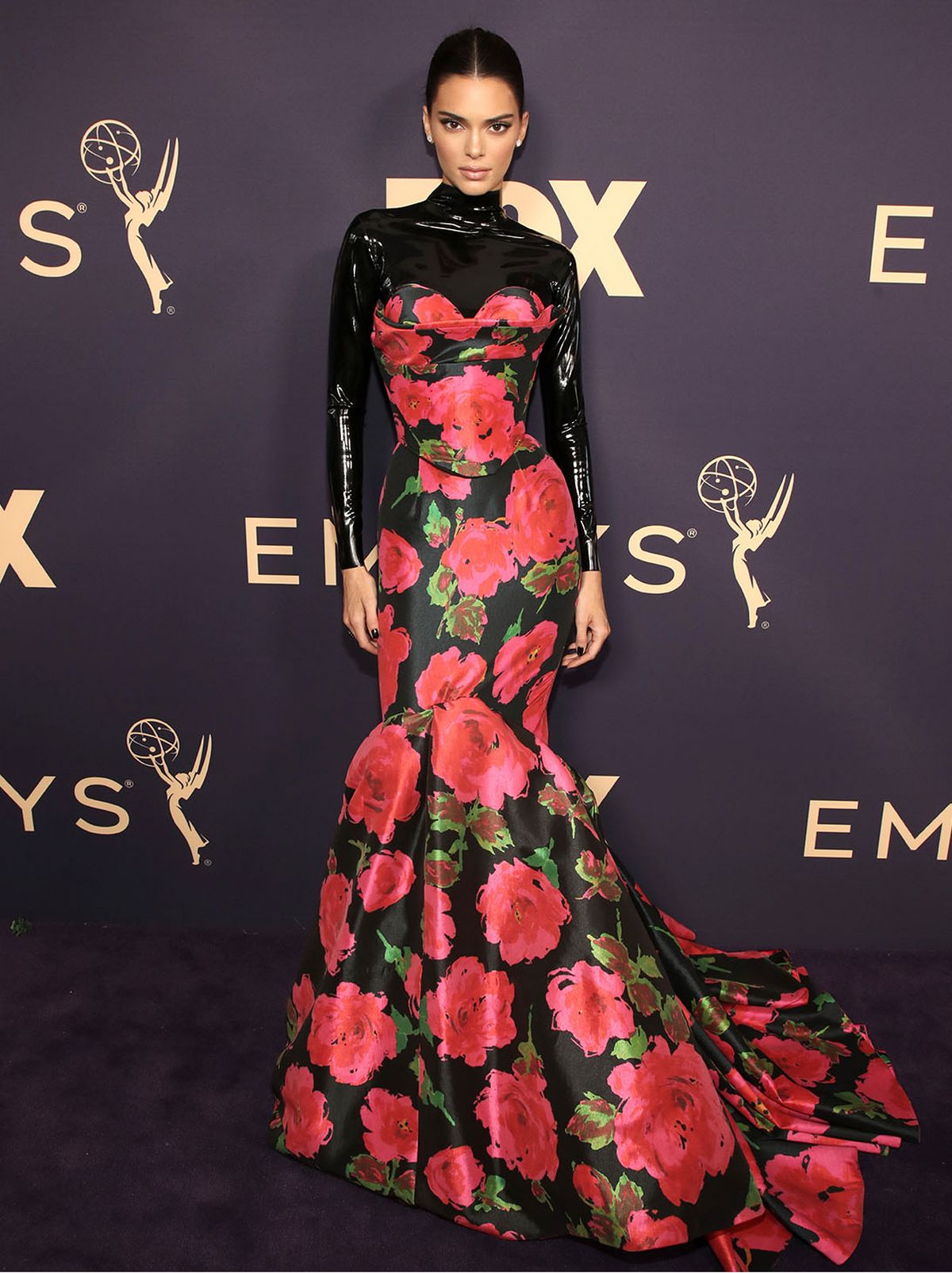 7. Garden Fresh
Blooming marvellous. Who would think to wear a high-neck latex top under a mermaid-style floral dress for the Emmys? Kendall, obvs.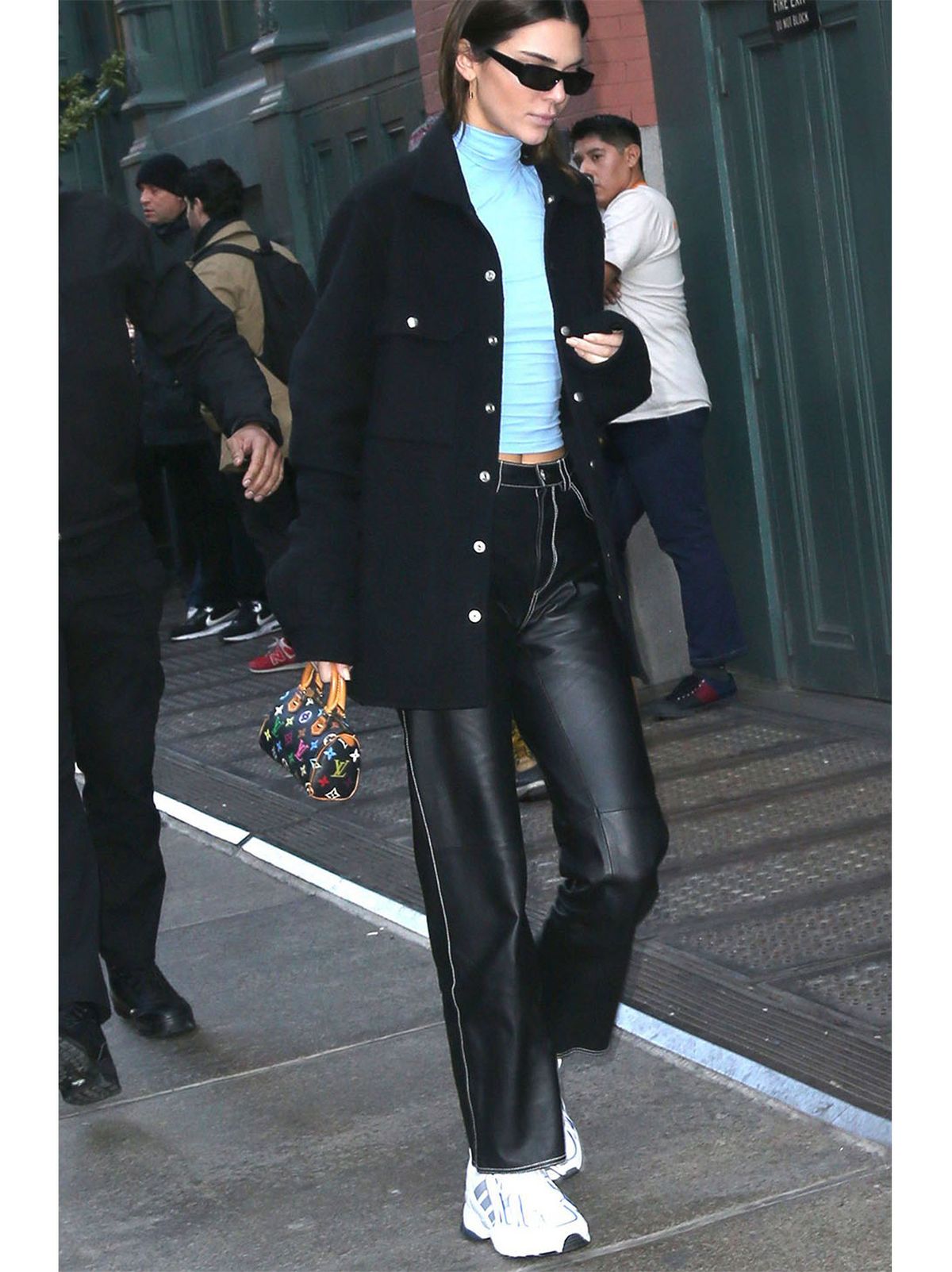 8. Go Micro
As well as having a penchant for XXS sunnies, Kendall can't seem to keep away from teeny, tiny bags. Worn with a pair of relaxed leather-look bottoms, 'dad' trainers and an oversized shacket, this is a look we are 100% going to copy. And copy again.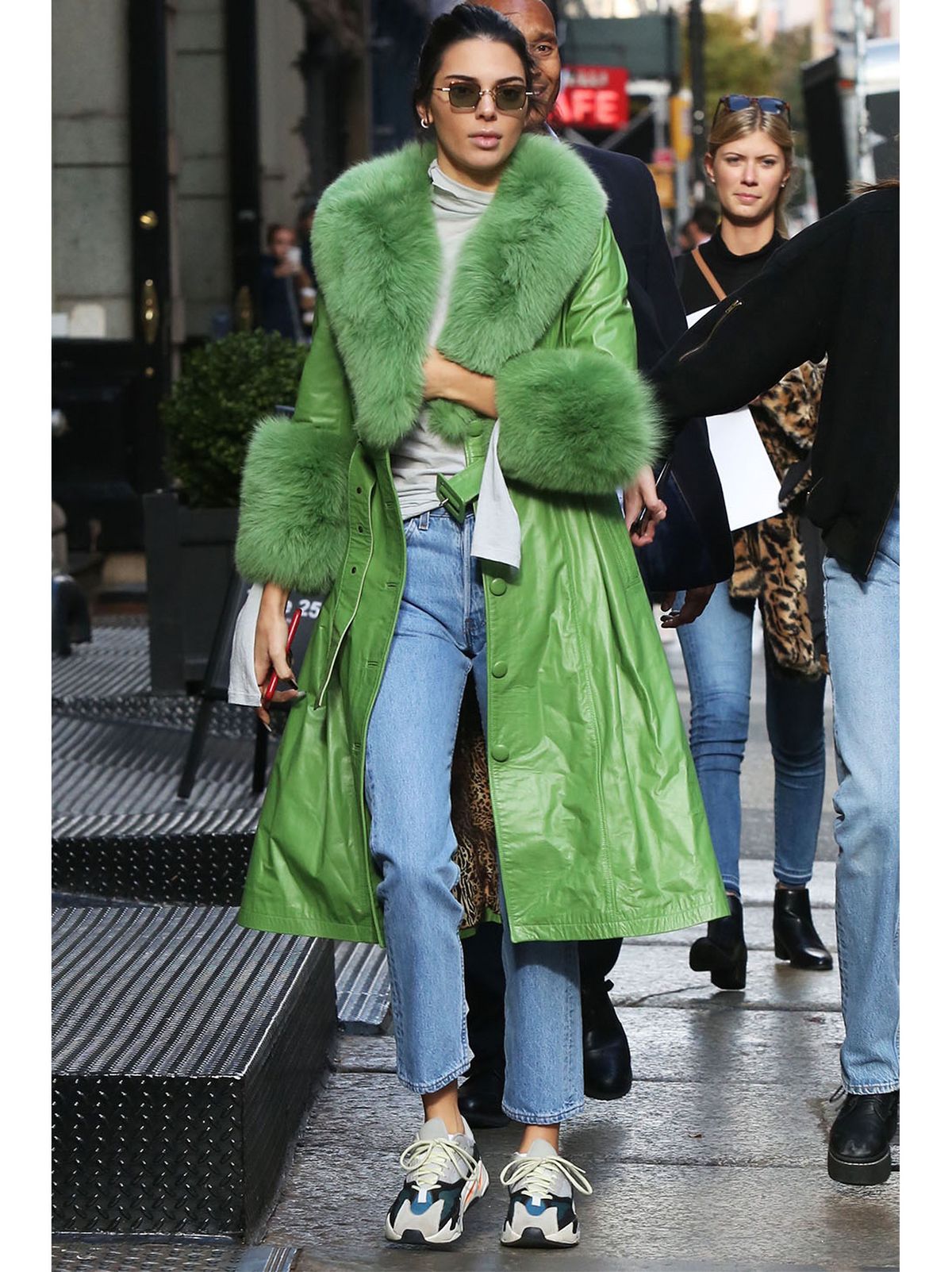 9. The 'OMG' Coat
Kendall's collection of winter coats possibly just as epic as her Emmy-ready one. And, we have to admit, due to its fluffy trims, leather-look texture and colourway, this coat has got us green (lol) with envy.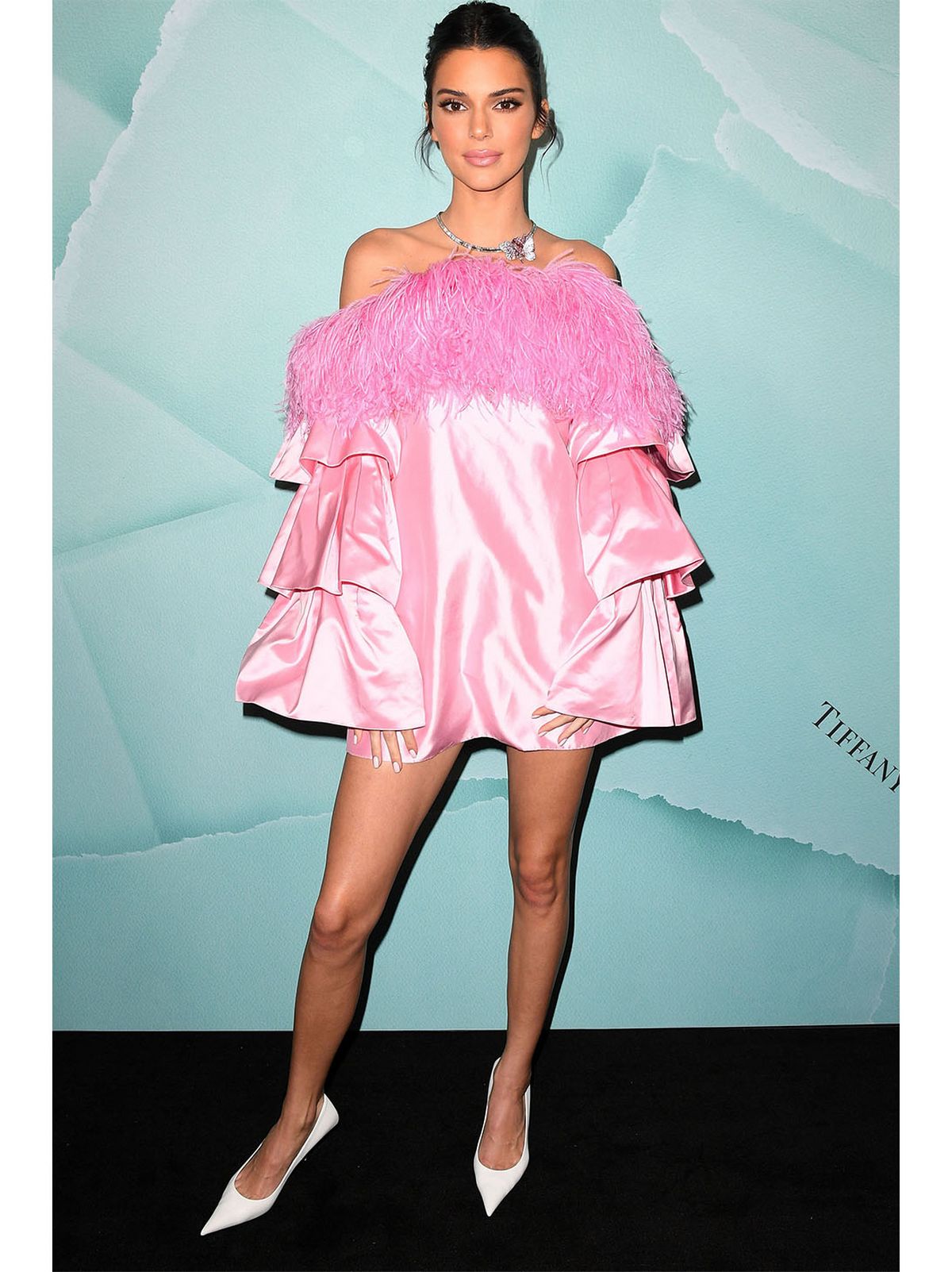 10. The Feathery Dress
Nothing says "I'm Kendal Jenner" like a puffy dress and pointy low-heel shoes. But, TBH, her Tiffany necklace and pompadour hairstyle also = classic KJ style.
11. Sheer Brilliance
When good style's concerned, we're often told that "less is more." Keeping true to this notion, Kendall wore nothing but a sheer dress and heels to an event, and she looked super-amazing while doing it.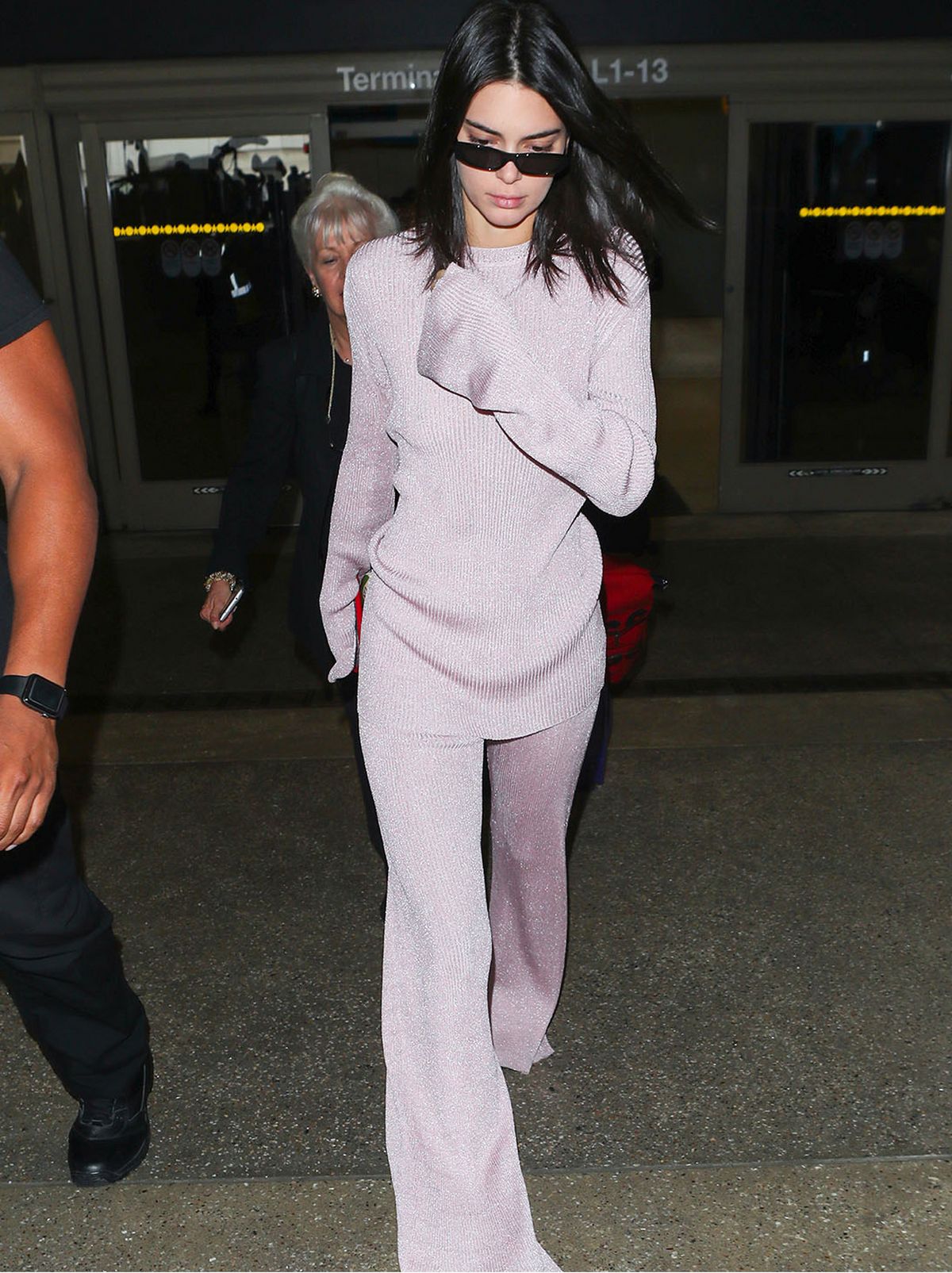 12. Airport Luxe
We're all about an iconic airport look and, it's plain ✈ to see that Kendall didn't disappoint in this lilac, coordinating number.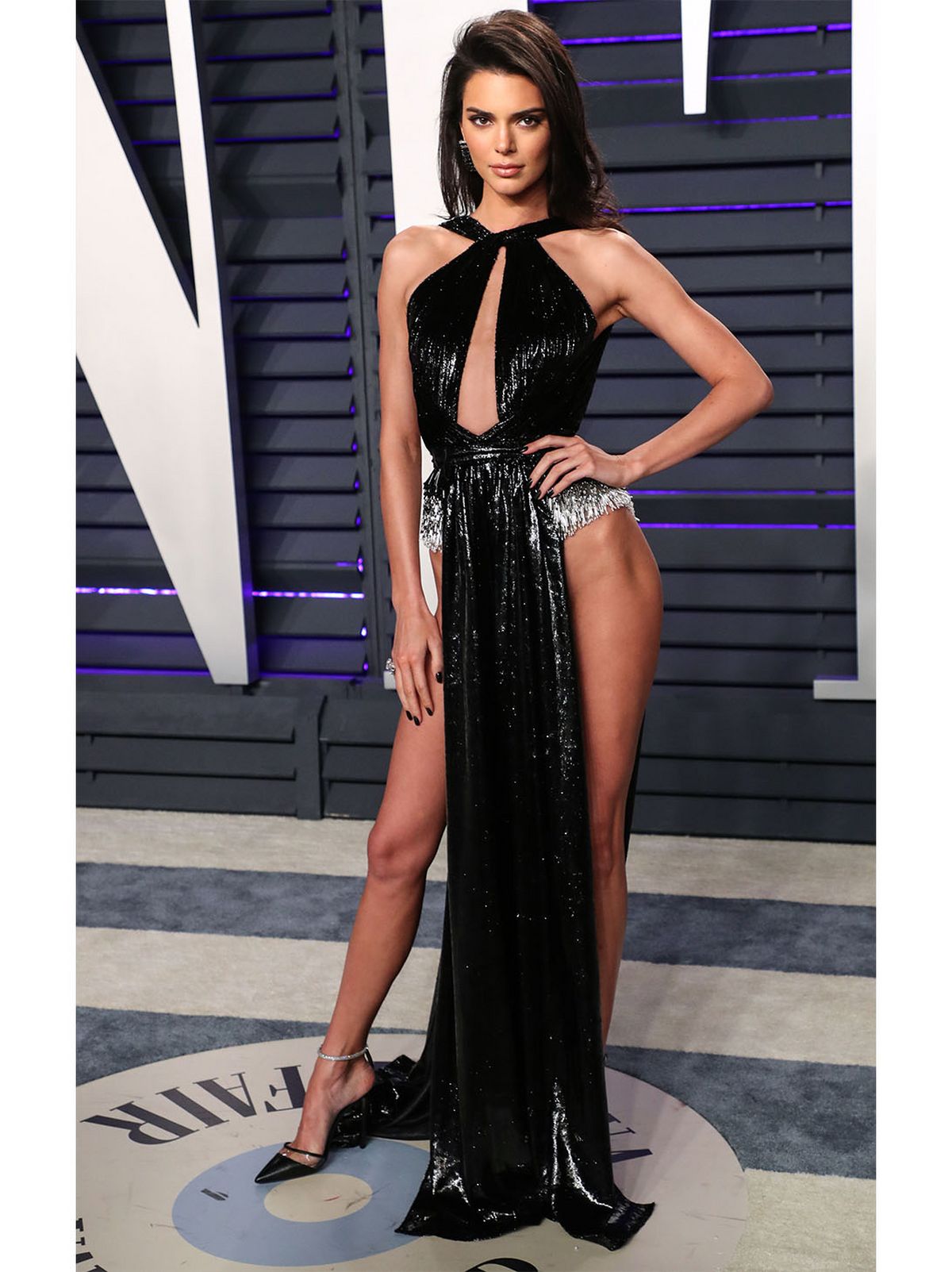 13. All That Glitters
Caitlyn Jenner's Vanity Fair cover may have broken the internet in 2015 but, ICYMI, Kendall's super-sparkly Rami Kadi dress (nicknamed 'the loincloth gown'), also generated much attention at a Vanity Fair party in 2019.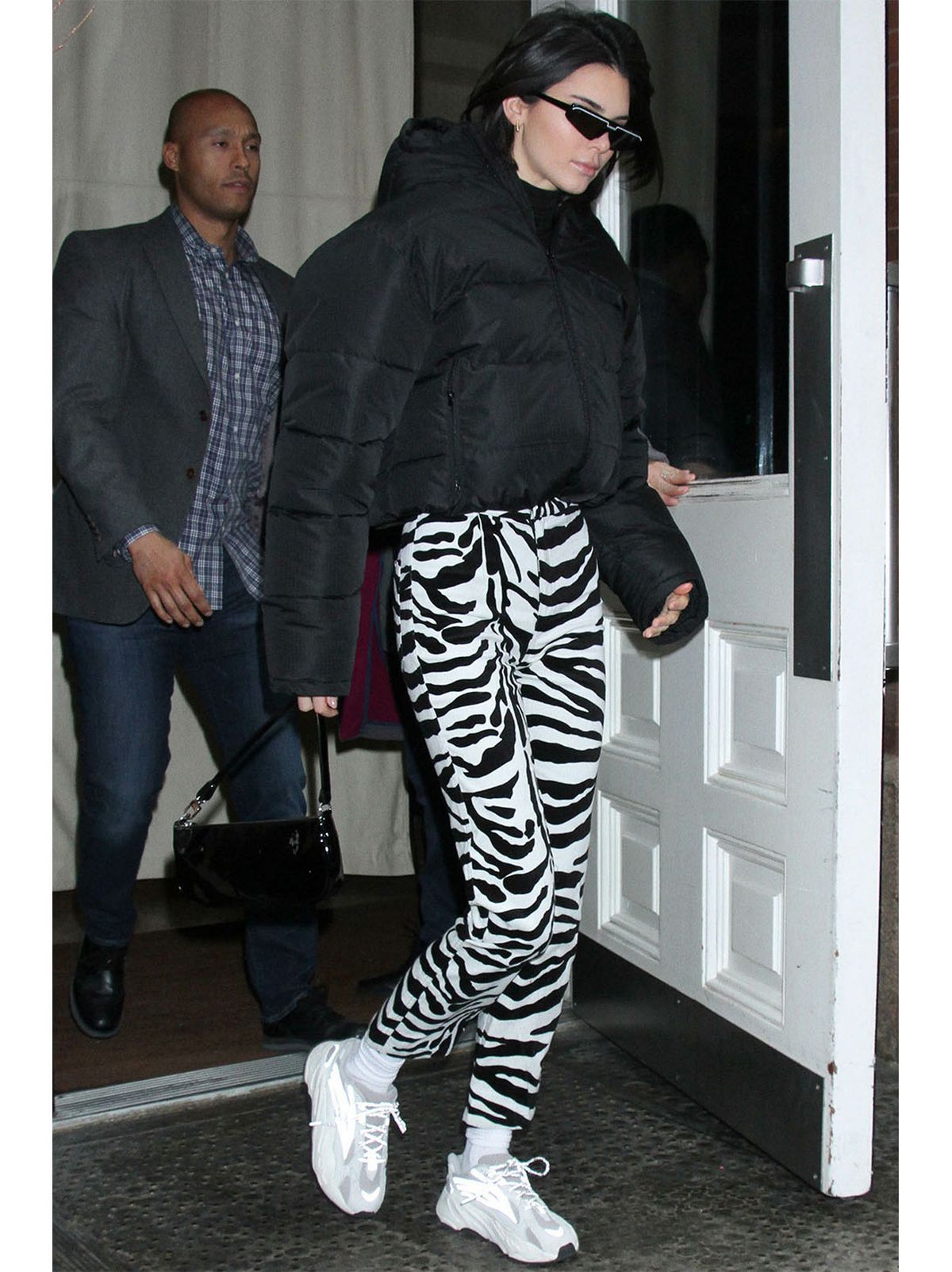 14. Puffers & Prints
If anyone can wear high-waist zebra-print trousers with sports socks and a cropped puffer jacket – and have nobody raise their eyebrows one bit – it's our girl, Kendall.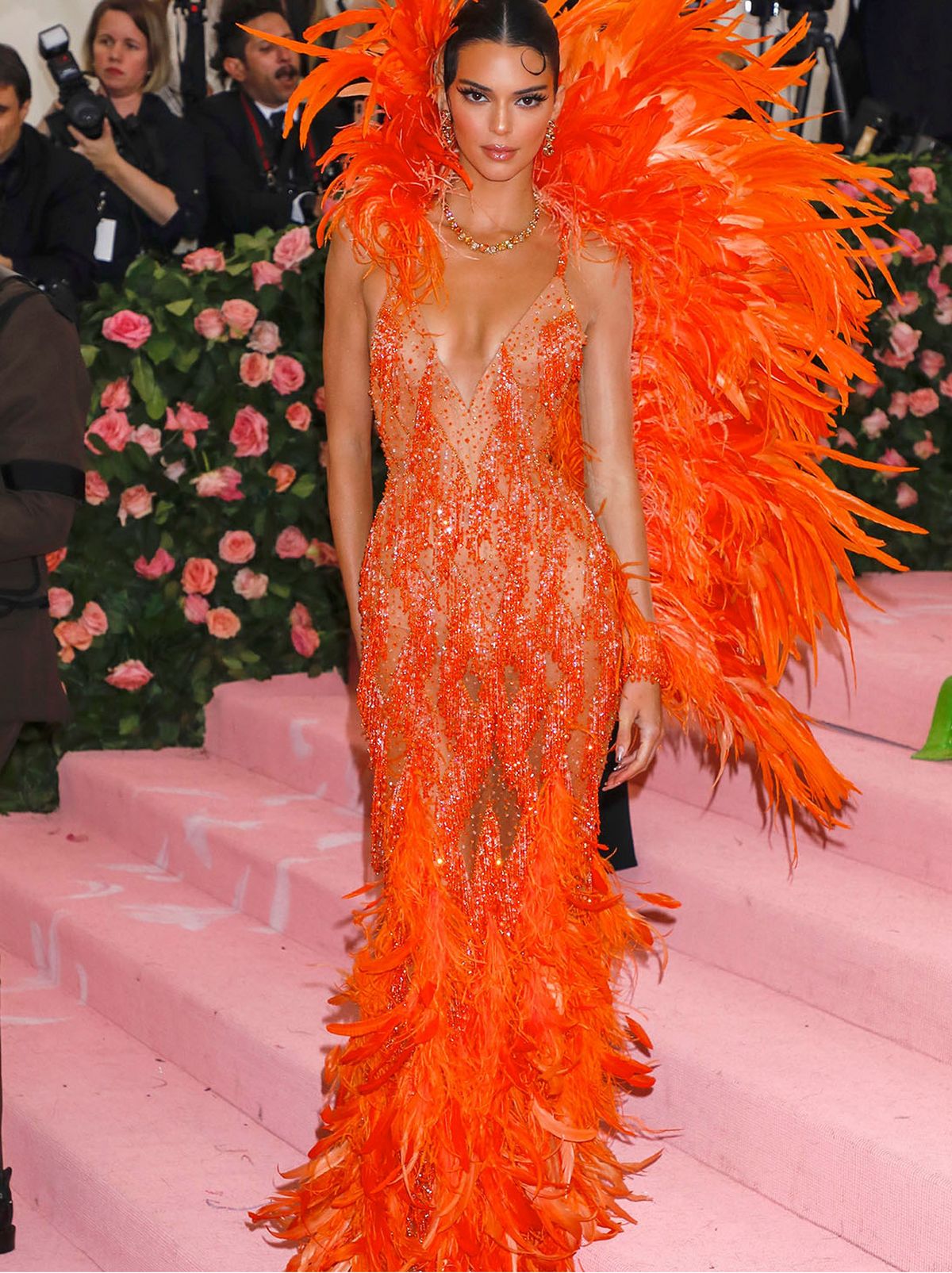 15. Met Gala Takeover
As much as we adore 99% of the camp-themed looks that featured at the 2019 Met Gala, it was Kendall's orange Versace dress was the most iconic. Not to mention her kiss curl and slicked back hair…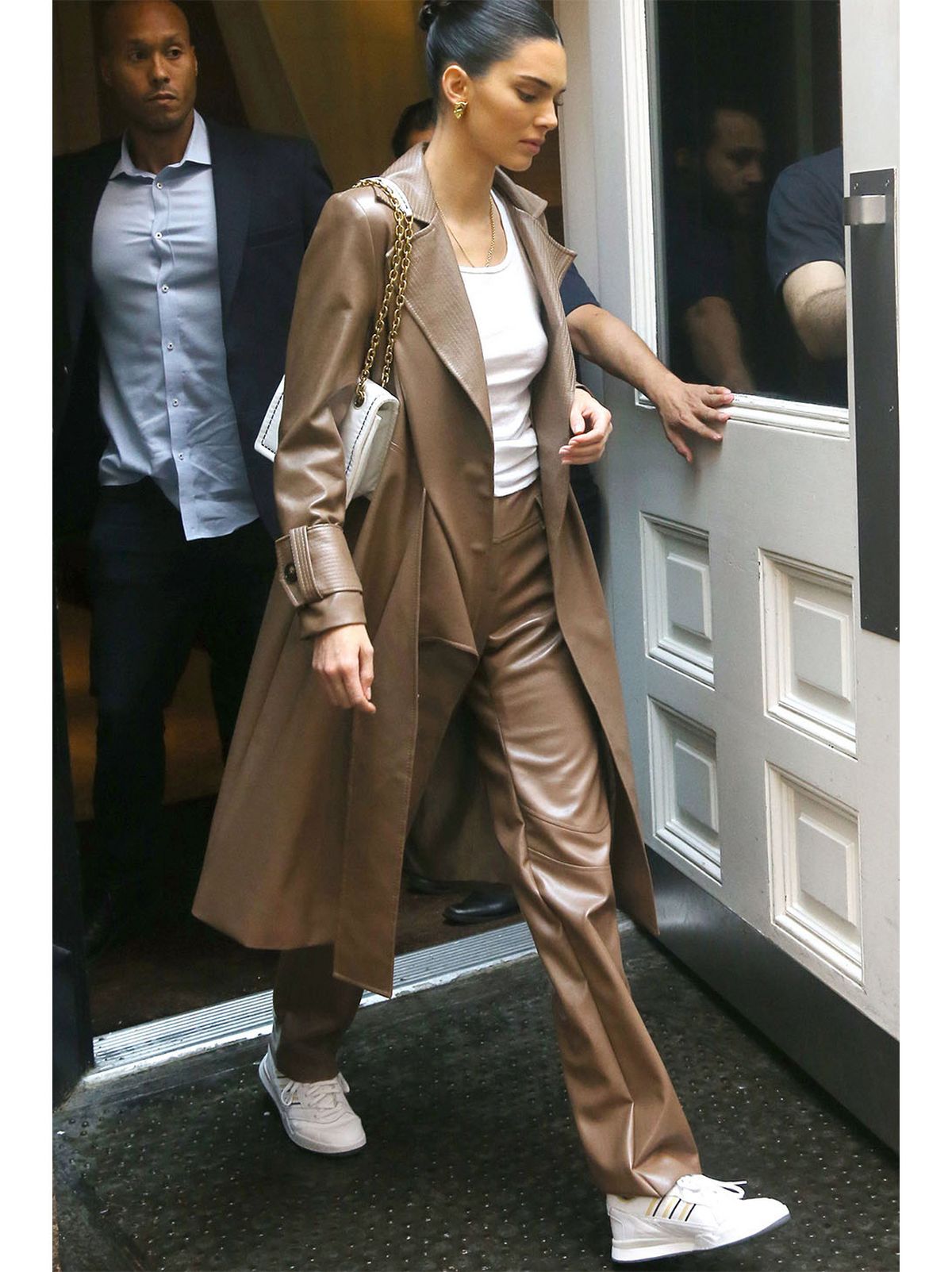 16. Time For Tonal
Our doors are always open for a tonal look, and so are Kendall's. Jenner has mastered the art of dressing in head-to-toe neutrals, and it's a skill that she shows off wherever she's going.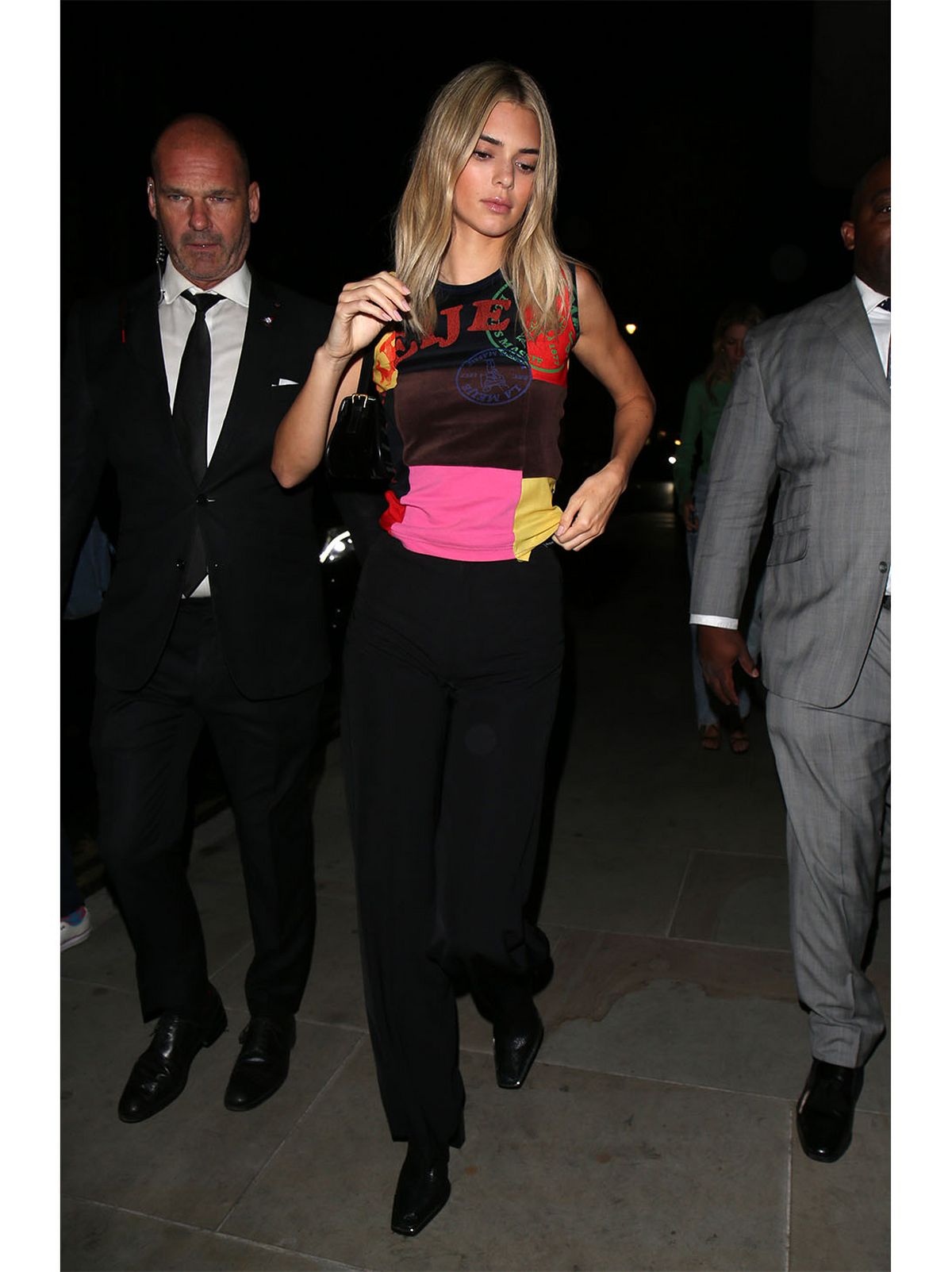 17. That Time Kendall Went Blonde
Okay, we're not sure if it's a wig, but we are absolutely l-i-v-i-n-g for this blonde moment nonetheless. The other things that make this look so iconic? The patchwork top and pointed shoes.
18. All-White
It's true: her wardrobe is filled with an abundance of all-black looks but, when she does choose to wear head-to-toe white on a rare occasion, we probably love it just as much.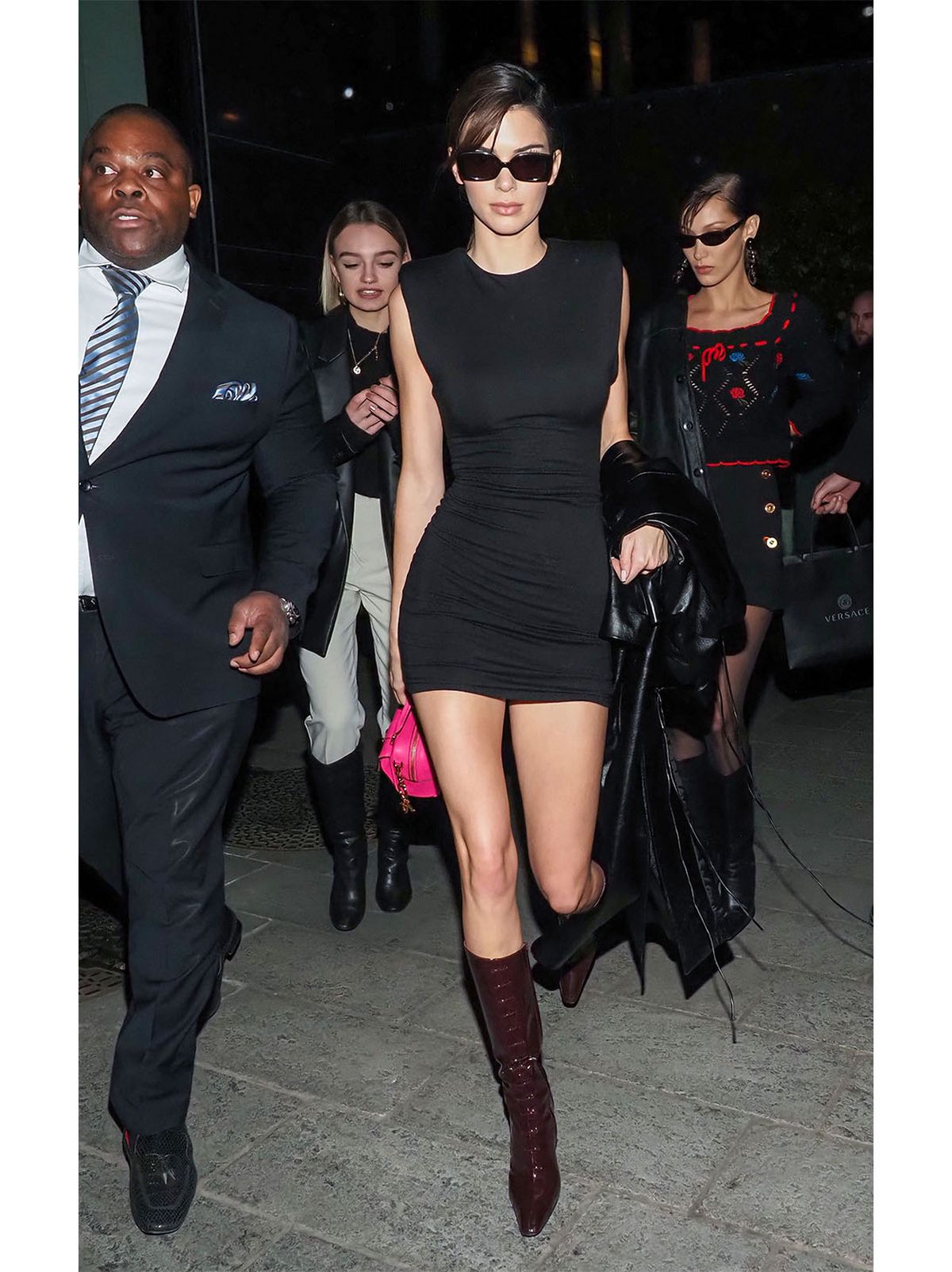 19. Just Walked In
A 90s supermodel + Lara Croft + a little bit of Audrey Hepburn = Kendall Jenner's style right here in this very moment. Honestly, this is 100% the kind of maths we're into.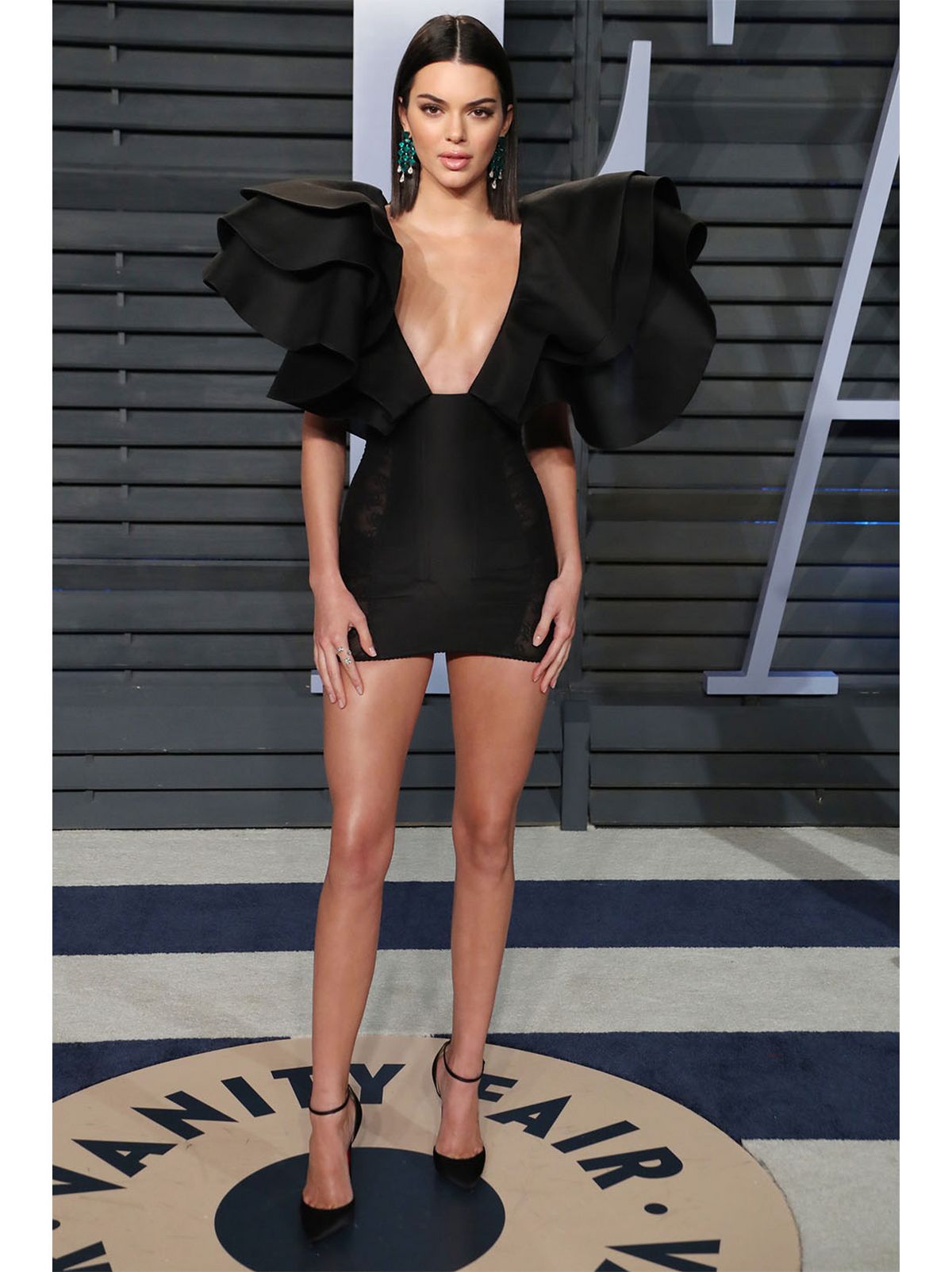 20. The LBD
How to make an LBD look and feel way more Kendall? Go XXS in length, XXL on the shoulders, and throw on some ruffles for good measure. Done.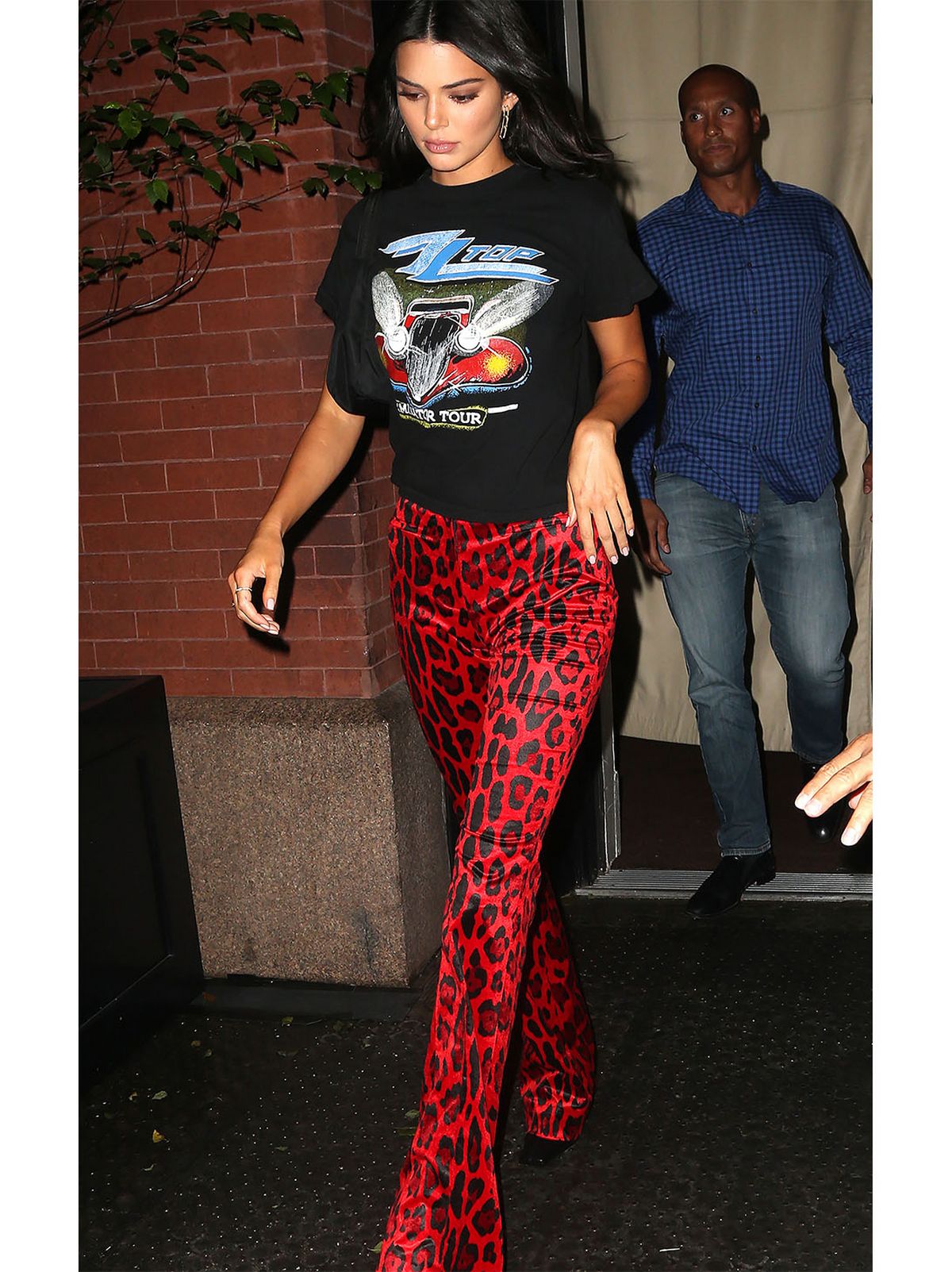 21. I'm with the Band
Rock tees done the right way, Kendall pairs her band top with a pair of red leopard-print trousers, square-toe boots and hoops. Simple, yet so, SO effective.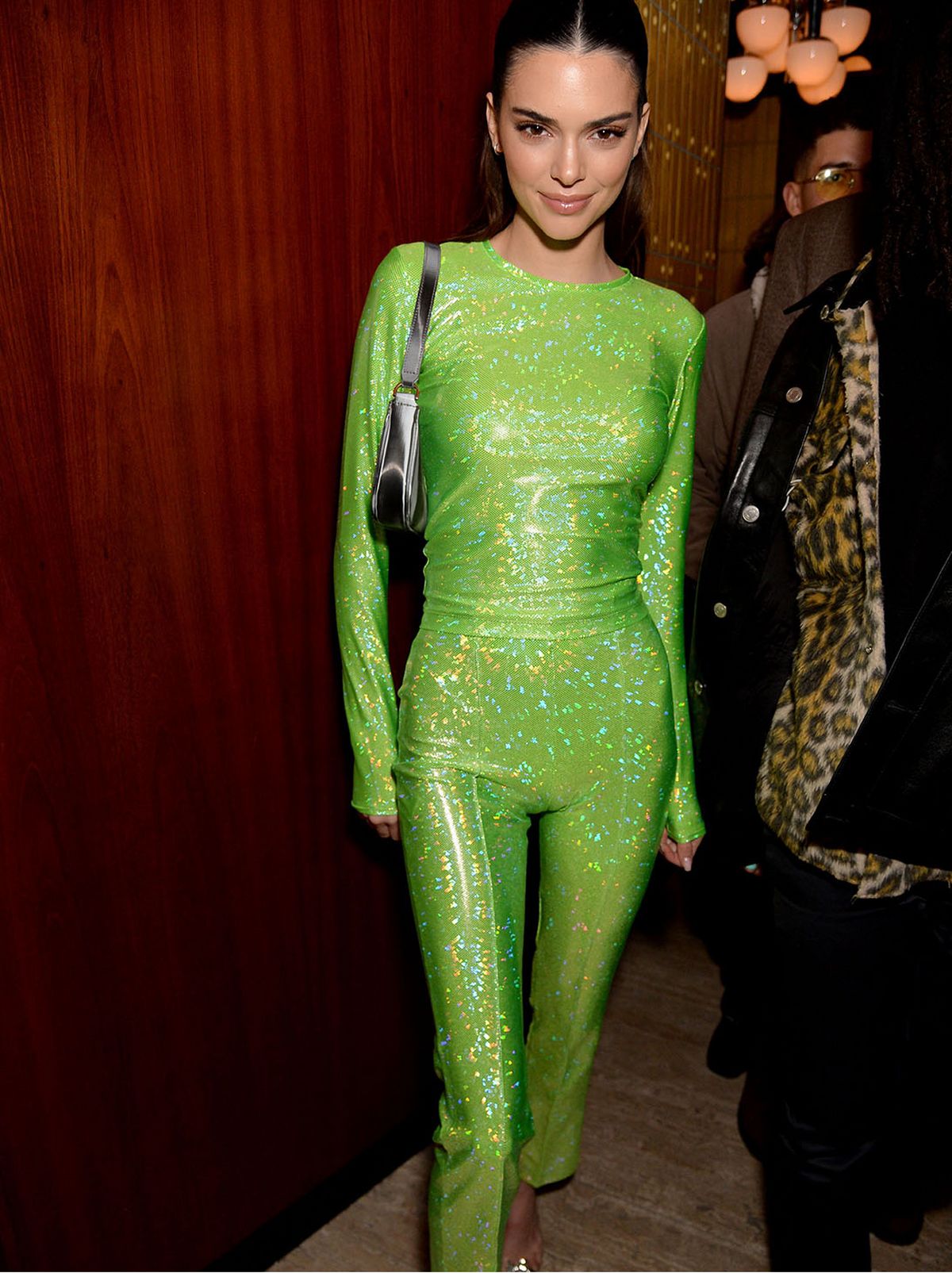 22. Green-on-Green
Honestly, it's v. v. difficult to make a glittery, fitted, all-green outfit look this good (we've tried). Kendall, of course, does it justice and doesn't resemble Kermit the Frog in the slightest while wearing it. Skills.