Skip to content
Skip to navigation
Who's Wearing What
Looks To Inspire Your Back To Work Wardrobe
by Chloe Wilshere, Content Creator
As 2020 dawns, heading back to work will soon be moving to the top of our minds. As the New Year approaches, we like nothing more than to tackle the new working year with a fresh wardrobe.

But figuring out what to wear can be a difficult task. So we've looked to our favourite celebrities for inspiration that, although they may not have standard 9-5 jobs, they still dress the part in outfits we want to copy for our workwear wardrobe.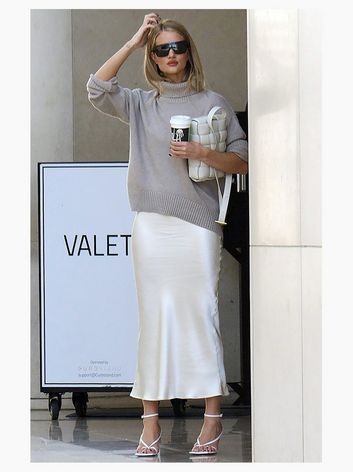 1. Rosie Huntington Whiteley
Whatever your workweek looks like RN, the new routine calls for a comfier & cosier take on 9-to-5 dressing. Keep scrolling to meet the on-the-clock updates with *lots of* laid-back vibes.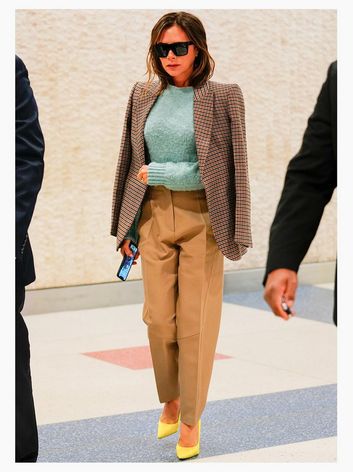 2. Victoria Beckham
Victoria perfects the tailored look by wearing a slim leg trouser and blazer with a pop of colour to her look with a baby blue jumper. Paired with courts, it's the perfect office style.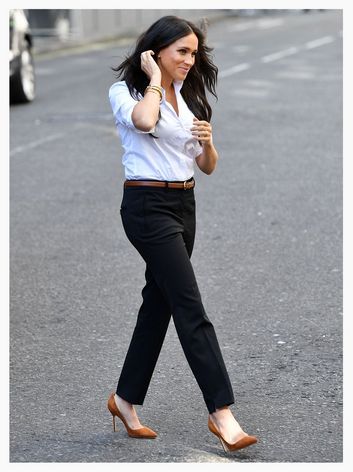 3. Meghan Markle
Meghan shows us how to keep it simple yet stylish for the new working year. You can't go wrong with a black cigarette trouser and tucked in white shirt, it requires minimal effort for those hard working days.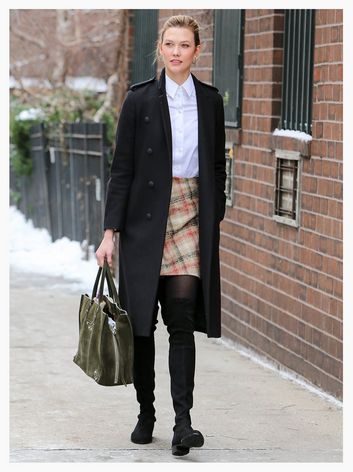 4. Karlie Kloss
Karlie wears a work wear style we'll definitely be copying – who knew thigh high boots could work so well for the office? Paired with tights, a mini skirt and long line coat, it also keeps you warm for the upcoming winter mornings.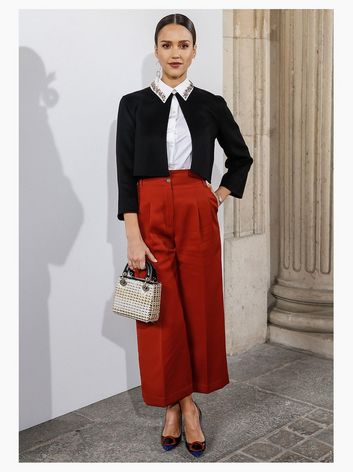 5. Jessica Alba
We may only be heading to work and not Paris Fashion Week like Jessica Alba, but this is a style we'll definitely be incorporating into our work-wear wardrobe. A wide leg trouser, collar detail shirt and cardigan is all you need for those busy days in the office.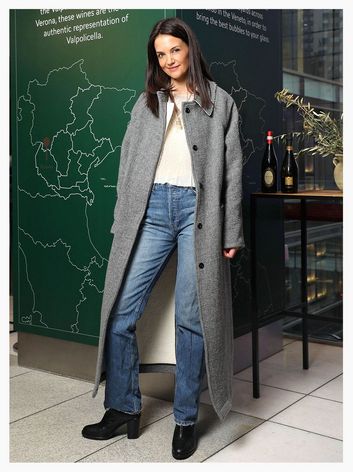 6. Katie Holmes
If you're scared to wear denim to the office – then let Katie Holmes prove that denim works perfectly for the office. Pair with a pretty blouse, boots and a long-line coat and your 9-5 ready.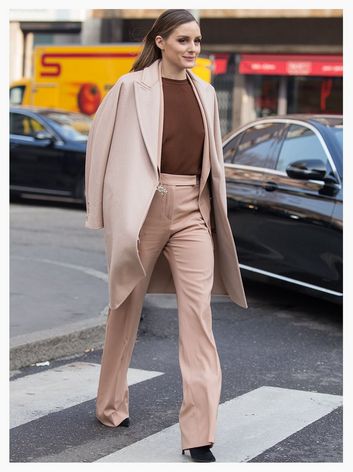 7. Olivia Palermo
Olivia perfects neutral dressing in this suit paired with long line coat. A two-piece suit is easy to perfect in the winter months and paired with a ribbed top you can't go wrong.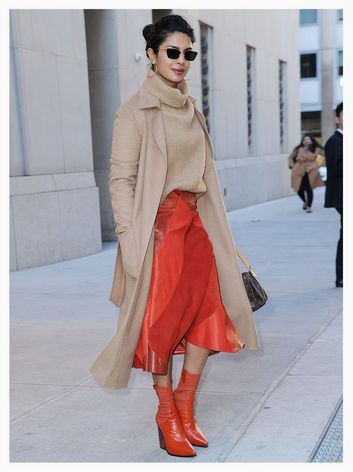 9. Priyanka Chopra
Priyanka shows us how we can style up our favourite cosy jumper for the office and add a pop of colour to our work-wear wardrobe.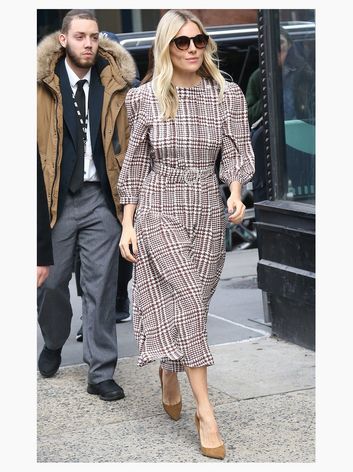 10. Sienna Miller
Puff sleeves are already taking over our wardrobes and Sienna shows us how they also work perfectly for work.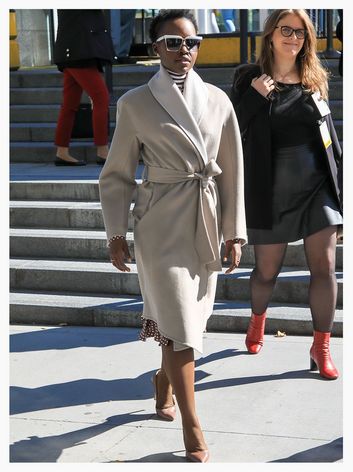 12. Lupita Nyong'o
Lupita shows a hint of polka dot, the print that will take over our wardrobe this New Year. And perfects the formal waterfall coat, the only style of coat you need for busy days on the go.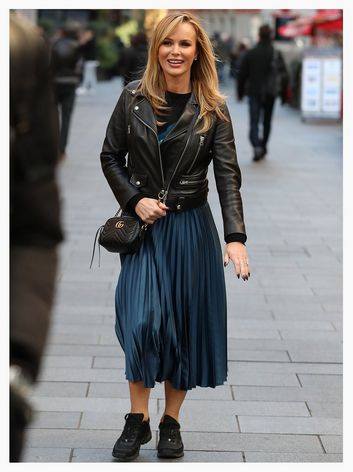 13. Amanda Holden
That leather jacket you got for Christmas – Amanda shows us just how perfectly it works for the office. Worn with a pleated midi skirt and you're ready for the working day.
14. Gigi Hadid
Gigi perfects the flared trousers look with added blazer and white t-shirt. It's the simplistic office look you need for those long busy days.